This week's WordPress news for the week commencing 31st May 2021
Another week, and we're bringing you the latest WordPress news from the last seven days, including…
ACF has been bought by Delicious Brains
WordCamp Europe Schedule is announced
Yoast Pivots Diversity Fund to make it available to more people
IconicWP Joins the StellarWP Suite of WordPress Brands
The Automattic Theme Team Announces Blockbase, Its New Block Parent Theme
There's a whole lot more than this, as there is each and every week, and you can find all that by scrolling down and clicking on the links!
This Week in WordPress #166 – "Look how dry the wood is, how do you not even use that?"
With Nathan Wrigley, Paul Lacey, Jennifer Bourn and Joe Casabona.
Recorded on Monday 7th June 2021.
If you ever want to join us live you can do that every Monday at 2pm UK time on the WP Builds LIVE page.
WordPress Core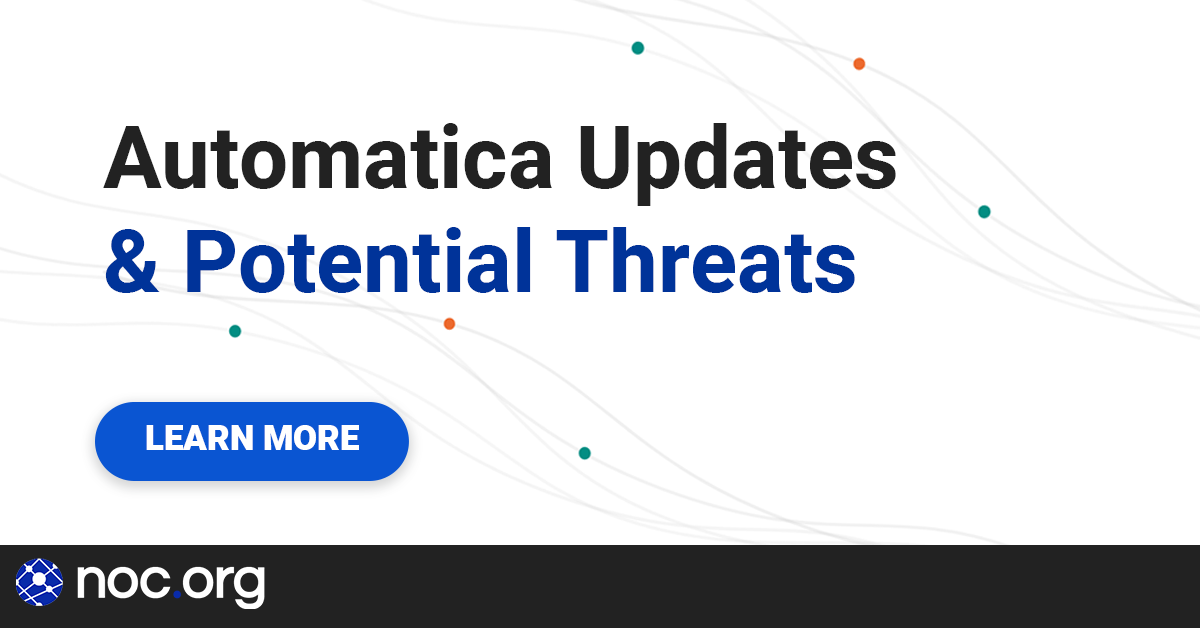 On June 1st, Automattic's JetPack plugin released an update to patch an exploitable vulnerability. The vulnerability was found in their Carousel feature. The release invites plugin users to update their version. It warns that while it's not known to be actively exploited it could be now that it's been released…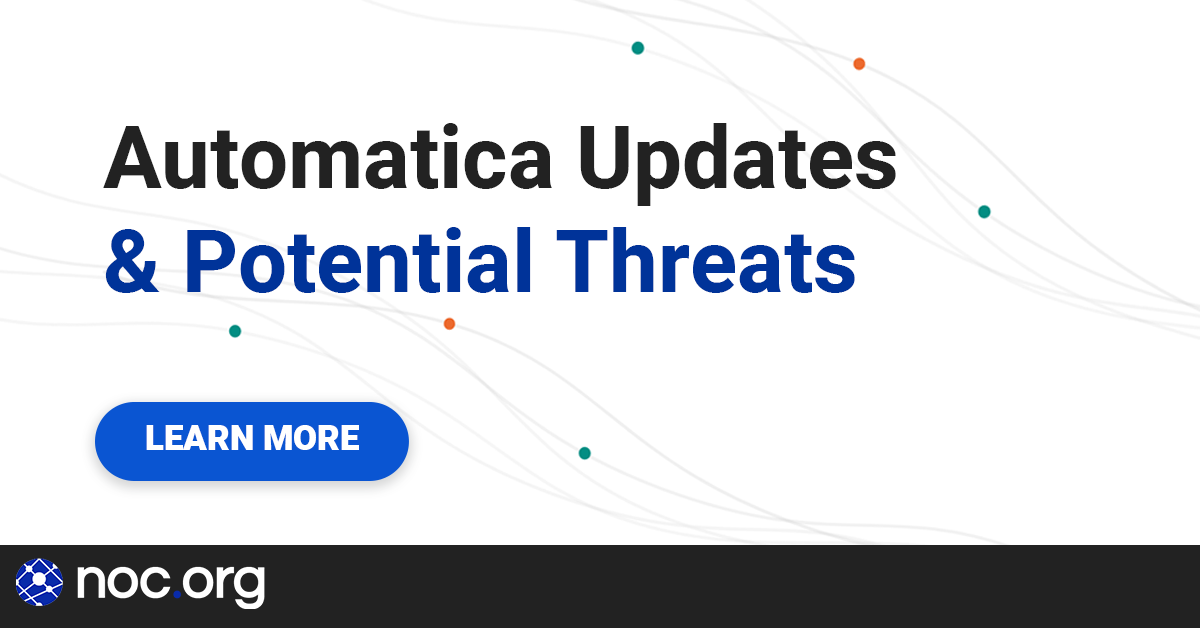 On June 1st, Automattic's JetPack plugin released an update to patch an exploitable vulnerability. The vulnerability was found in their Carousel feature. The release invites plugin users to update their version. It warns that while it's not known to be actively exploited it could be now that it's been released…
Community
Plugins / Themes / Blocks
Deals
No fresh deals this week, but I'm keeping my ears to the ground for you!
Security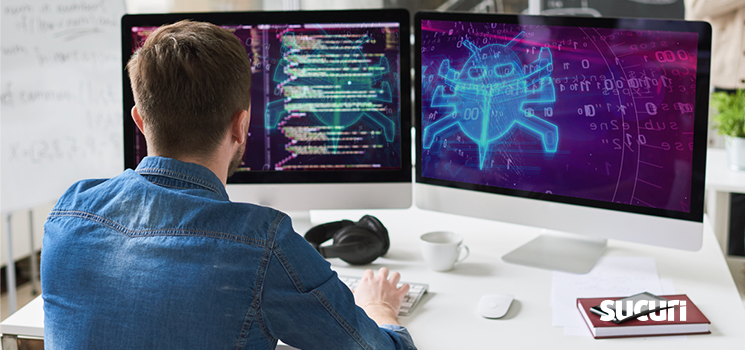 Recently, a client's customers were receiving a warning from their anti-virus software when they navigated to the checkout page of the client's ecommerce website. Antivirus software such as Kaspersky and ESET would issue a warning but only once a product had been added to the cart and a customer was about to enter their payment information…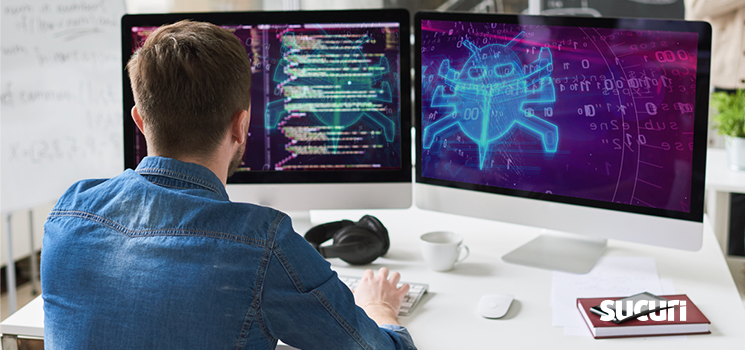 Recently, a client's customers were receiving a warning from their anti-virus software when they navigated to the checkout page of the client's ecommerce website. Antivirus software such as Kaspersky and ESET would issue a warning but only once a product had been added to the cart and a customer was about to enter their payment information…
Vulnerable plugins and themes are the #1 reason WordPress websites get hacked. The weekly WordPress Vulnerability Report covers recent WordPress plugin, theme, and core vulnerabilities, and what to do if you run one of the vulnerable plugins or themes on your website…
Vulnerable plugins and themes are the #1 reason WordPress websites get hacked. The weekly WordPress Vulnerability Report covers recent WordPress plugin, theme, and core vulnerabilities, and what to do if you run one of the vulnerable plugins or themes on your website…
The vulnerability allows unauthenticated attackers to upload PHP files and achieve Code Execution even if Fancy Product Designer is disabled…
The vulnerability allows unauthenticated attackers to upload PHP files and achieve Code Execution even if Fancy Product Designer is disabled…
WP Builds
Today we talk about WordPress website page speed and why this is important, how you can measure it and some ideas about what you can do to improve it.
Today we talk about WordPress website page speed and why this is important, how you can measure it and some ideas about what you can do to improve it.
Jobs
Nothing for you this week I'm afriad! Email me if you know of any…?
Not WordPress, but useful anyway…
New, user-centric metrics will soon play a larger role in Google's ranking systems. Site owners, developers, and marketers should all take note..
New, user-centric metrics will soon play a larger role in Google's ranking systems. Site owners, developers, and marketers should all take note..
Google's controversial Federated Learning of Cohorts (FLoC) experiment now has a feature flag within Chrome Canary (the nightly build of Chrome for developers) that allows users to opt out…
Google's controversial Federated Learning of Cohorts (FLoC) experiment now has a feature flag within Chrome Canary (the nightly build of Chrome for developers) that allows users to opt out…
Google's Core Web Vitals initiative has taken the SEO and Web Performance worlds by storm and many sites are busy optimizing their Page Experience to maximize the ranking factor…
Google's Core Web Vitals initiative has taken the SEO and Web Performance worlds by storm and many sites are busy optimizing their Page Experience to maximize the ranking factor…
The WP Builds podcast is brought to you this week by…
The home of Managed WordPress hosting that includes free domain, SSL, and 24/7 support. Bundle that with the Hub by GoDaddy Pro to unlock more free benefits to manage multiple sites in one place, invoice clients, and get 30% off new purchases! Find out more at go.me/wpbuilds.
AND
It's like Black Friday, but every day of the year! Searchable, filterable list of WordPress products, with exclusive pricing for WP Builds listeners!
Check out the deals now…
We thanks them for their support of WP Builds.
Transcript (if available)
These transcripts are created using software, so apologies if there are errors in them.
Read Full Transcript
Nathan Wrigley: [00:00:00] It's time for this week in WordPress episode, number 166 and titled look how dry the wood is. How do you not even use that? It was recorded on Monday the 7th of June, 2021. My name's Nathan Wrigley. And as always, I'm joined by my co-host Paul Lacey today. We're also joined by Jennifer borne and Joe Casabona to talk about the WordPress news for this week.
There's a lot to talk about. WordCamp. Europe is starting this week. And so we look at the schedule and Watson, and what's exciting us for this week. Also the Yoast diversity fund has been opened up so that more people can apply for it. Paul leads us into a story about how agencies are embracing Guttenberg, which then leads to a conversation in which Jennifer tells us all about the products and services that she offers in the WordPress space to help agencies.
Then we talk about block patterns and we touch on a video that Joe made on YouTube this week, explaining how you can set up your very own block patterns. Then we get into two acquisitions. Firstly, ACF has been bought by delicious brains. What does that mean? And how did the community react? And we also talk about how I conic WP has been bought by Stella WP, making it a very fine offering.
And then one final story at the end, we talk a little bit about element or. It's coming up next on this weekend, WordPress, this weekend, WordPress was brought to you by AB split test. Do you want to set up your AB split tests in record time, then you AB split test plugin for WordPress. We'll have you up and running in a couple of minutes.
Use your existing pages and tests. Anything against anything else, buttons, images, headers, rows, anything. And the best part is that it works with element or beaver builder and the WordPress block editor. Go check it out and get a free demo at AB split. test.com. Hello. Hello. Hello. Good afternoon. Welcome.
Welcome back to WP builds this weekend, WordPress episode 7,000,000,000,304. Uh, so it feels like that sometimes we are joined today with a really nice panel. This is going to be a really nice show. I feel we've got quite a lot to discuss. There's been quite a bit of a bit of a WordPress controversy this week to discuss we'll.
Uh, we'll try to keep things calm, not when they get inflamed and all overall though, we're gonna maintain our calm during this, but, um, as always I'm joined by Paul Lacey, my co-host and I'm going to hand it over to him to, uh, to introduce himself and then introduce the other panelists today.
Paul Lacey: [00:02:43] Did you hear that strange noise that just made then.
Instead of saying hello? I just went and a weird noise came out.
Nathan Wrigley: [00:02:50] No, it's a good size of you. For those of you listening on audio, Paul just made a weird noise.
Paul Lacey: [00:02:58] It was supposed to be read the word. Hello, and then it just went totally wrong. So I think I'm ready to speak now. So I just want to introduce the guest today and Jennifer, first of all, it's great to meet you finally.
I know, um, I've been following you on Twitter and seeing you on lots of events and stuff. So it's great to have you on the show for the first time. And to give you a little bit of an intro. Uh, Jennifer Bourn helps small businesses build brands, create content and grow profitable online platforms, and she's best known for her business systems, family adventures, and waffles and shares everything she's learned through business mentorship, training programs like profitable, profitable project plan and events like content camp.
So I want to just quickly ask you about the waffles. Is that like. Parks and recreations type waffles. Like, um, if you watch that TV show, do you watch parks and recreation?
Jennifer Bourn: [00:03:48] Yeah, we, I, we just started wondering, it came from my husband, not wanting me to use the oven in the summer when it's like 110 degrees and we want to make brownies and he's like, no, we're not turning the oven on.
And we thought, well, can we make, can we make these in the waffle layer? Right. Yeah. I saw something on social and then it was like, well, what else can we put in here? Everything, everything can go in there.
Nathan Wrigley: [00:04:14] It's interesting because although we're very, very similar here in north America and us in Britain, we are also very different.
Um, like nobody here has waffles. That you'd be really, I'd be surprised if anybody that I've ever spoken to is eating a waffle recently and also, well, a
Jennifer Bourn: [00:04:31] regular waffle three years. But if it, if it is like, If it's a DOE or a batter or anything like that, it can get cooked in there. And it's so much faster.
You look at brownies, go in the oven for like 45 minutes or something like that. You can pop the brownie batter and your waffle iron, and it's done in three.
Nathan Wrigley: [00:04:51] I'm liking it. No. What a Wolf, a lion is, I'm guessing a waffle line is like a clamp that goes down. Like
Paul Lacey: [00:04:58] you can get them in the UK. You can tend to get them.
And they, from that things like artisan food or re stalls, stuff like that. But they're not, they're not super popular here. And anyway, I mean, Jennifer, sorry to focus on the complete non-business aspect to yours, but if you're going to put waffle in there, then I'm going to, I'm going to spot that. Yeah.
Well, we will get to some of your business stuff as well, but just to let you know, we have waffles here, but they're completely different things. Uh, in, in the UK waffles are basically like. Potato potato fries, but in a kind of square shape with whores in the middle,
Joe Casabona: [00:05:39] we love waffle fries. Is this the same as like putting in America is like chocolate and putting in the UK is like bread and vegetable. No,
Nathan Wrigley: [00:05:51] no. Putting in the UK is putting in the UK is anything that you eat after your main course. So basically you'd say the word dessert. We say that a proportion of the people say dessert, and that that word is fully understood.
And a proportion of the people say pudding and that word is fully understood. It's completely interchangeable. Also, you can say dinner and it means exactly the same thing as tea. So tea time and dinner time are the exact same thing. Um, and we have gravy and it's brown and put you put it on meat. Yeah.
Joe Casabona: [00:06:21] So we have that except I'm Italian.
So gravy is also a meat sauce,
Nathan Wrigley: [00:06:27] maybe last time where I feel that we spoke about gravy last time, Joe was on a weird, um, right. So
Paul Lacey: [00:06:34] carry on then you'll know on that bombshell, um, introduced Joe then, which thankfully he has no food references in his, uh, introductions text here. He's learned from last time probably, but so Joe, Casabona Joe.
Good to have you back. And you are a podcast educator and WordPress developer, and you can find everything he [email protected] Thank you. Thank you, boner.
Joe Casabona: [00:06:58] Casabona okay. Um, again, if I'm, if I'm bringing out the Italian it's Casa bone, that's how like all the Italian say it, and then they immediately follow with the English translation, which is good house.
Oh,
Nathan Wrigley: [00:07:11] Cassa house. Can I send them boner house? Yeah. My name is my surname is Wrigley, which literally means nothing. Oh yeah. It means, um, apparently it comes from, uh, there was, uh, a small collection of like a little tribe of people who lived near a rig, a river called the river wriggle. You see going back into like the middle ages.
So if you were from that tribe, you were one of the Wrigleys cause we were near the river, but, um, yeah. So on this week in waffles we'll um, we'll finally Joan. Um, we will actually get some proper WordPress news. We are of course, going to be talking about WordPress. And just before I put that article up, which I shouldn't have happened first stop, um, WP bells had over to WP builds.com.
If you want to find out all the stuff that we produce, we do this show each week. So if you're listening to this on audio, you can come back next week, 2:00 PM, UK time, and we'll have another live show. We also do a podcast episode. We're up to episode 232 of that David Walmsley. And I were speaking about site loading and speeding up your WordPress sites.
But this week we've got a little laundry list. We've probably got about seven or eight little articles that we're going to try and cover off. And, uh, I think I'm up for the first one, by the way. Um, I do apologize. It is just started. What can only be described as Hailey really seriously, heavy hail. And I've got some decorators who were outside a moment ago and they've just come into my house and they're going to start banging things.
So if that happens, I do apologize. There's not much I can do about it. Um, WordCamp Europe finally has come around. I'm really excited about this event this year. Um, I was been lucky enough to be selected as one of the media partners. So this is one of the, one of the things that I need to do is mention it as often as possible.
So I'm encouraging everybody. Basically, if you're watching this, you are now in conflict. You, if you're watching this, you can either watch this or go and start the opening remarks on WordCamp Europe. But, um, I got to say, I logged onto it this morning and they've got a proprietary SAS platform. It's called something like hu bliss or something like that.
And it looks like a really neat setup. It looks like the event itself is going to be really nicely done. There's a really nice chat widget. You can sort of go and create hangout areas and all that kind of stuff. But the main focus for me today is to draw your attention to this page, which [email protected] forward slash 2021 forward slash schedule.
And it's what you might expect. It is just the, the schedule on the two tracks starting basically now. And I'm going to encourage you to just go here, have a look. There's a massive load on during the course of the next three days. Just about any topic you could imagine under the sun is going to be on here.
I don't know if either of you two are speaking. I should have asked that before we began the call. Um, Jennifer or Joe? No, on your not, are you Paul? No on this one though. No. Okay. But that's my encouraging words. Go and check it out. Uh, if you are in any way, shape or form connected with WordPress, this is the biggest event that there is in the WordPress space, certainly in the live thing, who knows maybe this time, next year, it will get back to doing it in proper in-person event, but it looks like the platform that they've got is best in class.
So don't be put off. If you've had experiences in the past where the event turned out to be a bit of a damp squib, this looks like it's going to be a real hit. Anybody attending anything this week, anybody bookmarked anything for this week?
Jennifer Bourn: [00:10:34] I think the thing that I'm looking forward to those is there are several different talks that are all focused around using, uh, the block editor and really focused around helping people figure out how to do more with the core blocks.
Right? There's so many people that talk about all the different plugins to add all these other things. And I appreciate like Fabion, Katie's doing, uh, doing one on, on more focused around really looking at how you can leverage those core blocks. So that's what I'm looking forward to.
Joe Casabona: [00:11:09] Uh, I'm excited for the full site editing stuff.
Um, you know, I'm working on the update to my Gutenberg course. So any insight I can get as I roll that out is going to be exciting and also a shout out to my friend, Katie Richards, who is speaking on Tuesday. At, uh, shift. Yeah, I saw her name and I, I have not confirmed this with her, but I don't know that she's spoken at a word camp before.
Uh, so I, I, again, I don't, I don't recall seeing her name on the schedule. So shout out to Katie Richards and congrats on the word camp year of speaking
Paul Lacey: [00:11:43] gig. I
Nathan Wrigley: [00:11:43] feel these are, this is a really nice way if you're not, if you're not familiar with public speaking and I'm familiar with public speaking in this environment, I've never really stood up at a word camp event and stood in front of a crowd because I know for a fact that I would be really shaken by that it would terrify me and I would actually physically shake.
I feel like if you've not done it before this, this online version of things is a really good way to sort of break the ice. Um, you know, get your name out there a little bit, get recognized. And then perhaps when the real things come around again, you'll have a few, a few talks on the, your belt, but, um, let's see if we can find that one.
You said choose they, did you. Yes,
Joe Casabona: [00:12:21] I didn't do the math, but I guess that's like
Nathan Wrigley: [00:12:24] she's first stop. What does C E S is that central C E S T.
Joe Casabona: [00:12:29] Essential is C S well, it's like we're C, D T now we're in daylight time. So I don't, I don't know. Uh,
Nathan Wrigley: [00:12:38] I think, yeah, this would be about 9:00 AM or something in the UK, but I'm yeah, three, 3:00 AM, 3:00 PM rather, uh, where you've also Katie Richards on tomorrow.
That's lovely. And it just goes on and on, it goes on and on. There's not a lot of conflicting, um, you know, the stuff that they put side by side, I think you, you know, you're, you're definitely gonna want to pick one as opposed to the other, that aren't a great job of this. And honestly, it's just, just the most, um, spectacular bit of organization.
I think that a bit of a hiccup this morning, some of the emails apparently hit spam, so they quickly sent out an email rectifying, all of that as well, but basically go to it. europe.wordcamp.org, 2021 and get yourself signed up and attend Paul, anything to add.
Paul Lacey: [00:13:18] I'm just going to have it on in the background, listening and look out for where the social.
Aspects are, if there's kind of, you know, whether it's chats or, or groups, zooms and those kinds of things. And if I can make anything, that's kind of a similar thing to a hallway chat, uh, like hallway track, then I'll, I'll see if I can go in that, but I probably won't watch a lot of the. The talks, to be honest, I, I just want to kind of wait for the, in, in real life, what comes now, I'm kind of ready, ready for that.
And that's no disrespect to any of the events that happening and everything. And, um, and I can disassociate myself from being a media partner. I'm just the co-host of this. I don't know. I don't have all the pressure needs. Right.
Nathan Wrigley: [00:14:05] Yeah. Yeah. That's that's right. Yeah. Um,
Paul Lacey: [00:14:08] yeah, I'm just gonna, just gonna, you know, keep tabs on it and, um, and, and listen in and see what's happening because I like to keep up to date with what people are all talking about from different sides of things.
But I don't think I'll be listening intently into anything and sitting there with a screen watching.
Nathan Wrigley: [00:14:23] It sounds like Lee Jackson's in the same space as you, he says, he's not attending, he's got seminar seminar exhaustion at the moment that I think your solution's actually perfect for that. Paul, if you have it on, in the background a bit like we would often do with music or something is really good.
And then Rick, Rick tells us that they've actually run out of tickets. How do you run out of tickets to an online event? Tickets are not available anymore. My registration. Oh, Rick, that was, yeah. I was talking to Rick about three minutes ago in the Facebook group. And he said, is he registered? But his ticket didn't come through.
Oh, but you can follow it on YouTube. That's good. And there's how much we know apparently it's central European time. Sorry, I didn't actually know that you go central European standards time, which is the Amsterdam times. I'm cranky. What a lot of comments about the time zone. It is it,
Joe Casabona: [00:15:09] maybe this is too fresh of a wound, but I don't think you need to, you're not in the EU anymore.
So you don't need to, uh, know about the European time zones, right?
Nathan Wrigley: [00:15:19] I'm not taking part in this. That's it I'm going there's too much bad birds. Yeah, that's it? No, no, we're not. So not the whole, everything has gone. I actually tried to buy something the other day from a store in Germany and it it's, it's like mikes and mixing desks and all that kind of stuff.
So it's fairly high ticket items and the price is very attractive until you realize that there's no tax audit and they hit you at the border. So they don't even sort of make mention of it. You've just got to figure that bit out for yourself. And luckily I caught a break and didn't do that, but no, we are no longer in the EU.
I'm still part of Europe. We didn't go the British titles into the middle of the ocean. Yeah. I know at least that much. Um, but fabulous event. Go and check it out. You know, if you've got any misgivings do or pause them and stick it on a, stick it on a spare monitor, have it on in the background and listen.
Um, okay. Should we move on to the second piece poll your Yoast diversity fund piece?
Paul Lacey: [00:16:24] Yeah. So, uh, hero, press.com reported this and it links to the actual post on the Yost website as well, but on hero, press.com. Uh, tofa has posted a, an article saying that, um, Yoast used to offer something called a diversity fund, which they use to help people.
Uh, unrepresented in tech to attend events, like word camps and stuff like that. Mostly word comes, I think. And apparently they helped 70 over 70 people join over 56 events in places like Asia, Africa, and north America, south America, Europe and Australia. And, um, they said that the problem is in 2020, that that all came to a halt because there's no word camp.
So what they've done is they figured out that they still want to help people unrepresented in tech. So they've readdressed the budget and made it more of a project budget now. So anyone can apply to this. And, um, for instance, it might be, let's say you're working on a plug-in or a website, or you've got a bug to fix, or you want to contribute something to the WordPress core or whatever.
You can apply to Yoast for a bit of money to help pay for that time that you want to do that project. And I'm assuming that when events come back in they'll re. Reassess it again, and maybe they'll do a bit of, um, helping people get to events and a little bit of helping people with projects, but it's just nice to see a company, um, giving back in that way, directly taking cash and giving it to people to do and trust them to do what they want to do with that money.
Um, all in the name of moving us all forward in the community.
Nathan Wrigley: [00:18:03] Sorry, I just got my Mike Newton cause of this horrific rain. Um, I'm blaming you, Paul. The, um, the, uh, I think Yoast is one of these incredible companies, obviously, obviously, you know, you could be cynical and sort of think there's a bit of advertising and, and what have you with all of this stuff that they do, but they, they put a boatload of effort into the WordPress community.
You know, they commit core developers. They suck on people out and really make the effort and things like this. It's just sort of like a nice bit of icing on the cake. There was a few people last year who I'd been in contact with, who received this fund to not last year, the year before who, uh, who it made all the difference to getting to actual places and seeing that now you can apply on the basis of more or less anything.
I think that's really nice. They didn't need to do that, but they did. And I think props to them well done.
Paul Lacey: [00:18:54] Maybe you could apply for some money to create a new. Your spanner inside the
Nathan Wrigley: [00:19:01] pit? No, we're not.
Paul Lacey: [00:19:04] I was really fighting with myself then to not say that I was just like, I just can't. I just need to say this just to amuse myself, nobody.
Well,
Nathan Wrigley: [00:19:12] you know, we all have our, we all have our things don't we? And you know, we've, we've, we've definitely done that story before, but, um, yeah. Okay. Unless Jennifer has got anything to say, or Joe has got anything to say, we can move on to that piece.
Jennifer Bourn: [00:19:24] Well, I was going to say, I think the biggest thing that's interesting about this is with the switch.
I mean, one people, when you can't go to stuff, right. This makes sense to switch over, to start funding projects. But yeah. Contributing back and funding. Some of the projects people are working on. I think more people benefit from the generosity and the scholarships from that diversity fund now because they're funding projects that are going to go into making WordPress better for everybody.
The only thing on the flip side, though, it makes me wonder, is it going to limit people that apply to only developers yet again, and then say, well, How, how does this work for somebody who's a designer or somebody who's a content or somebody who's in marketing that wants to give back to WordPress. It might be harder for them to see how that, that applies.
So I'll be curious to see once things do open up and we can start going to word camps and different things. Again, if maybe it'll be kind of a, uh, a melding of the two, like we fund some projects and we help some people get to events because I, like, I really liked the project thing because we'll all benefit from the work that those people contribute back to the project.
But. I think it is. Is it going to be one more thing? That's like, hi, we're just supporting more developers to work, you know, like a little community. Right. So I'm really interested to see how they kind of manage that and then how it comes to fruition as everything kind of opens back up and events are a thing.
Again,
Nathan Wrigley: [00:20:56] anything from you, Joe?
Joe Casabona: [00:20:59] Uh, I just, I think it's. It's great. You know, I think people are cynical if they say, you know, like, oh, well they're only do it because they're in it for them. Like, I mean, sure. Maybe there's a benefit for them, right? Yeah. Like a business
Jennifer Bourn: [00:21:13] to be poor
Joe Casabona: [00:21:13] guys. Yeah. Right. It's like, it's like how comm has offered to like pay the fee for, um, Naomi, I, I, I don't.
I'm afraid to pronounce her last name, but the tennis player from the French open, like, oh no. One's yeah. And Goodwill. Yeah. Right. You're like, it's still helping people. And so, yeah, it's maybe a win-win for both companies, but I think it's a bigger win for the recipients of the diversity fund who can actually do cool things.
And it's a bigger win for the greater community because now we're seeing more voices and more people and more projects.
Nathan Wrigley: [00:21:50] I think, I think you're absolutely right. I think it's great that they do it. They don't have to do it. This is, uh, you know, it's, it's a substantial amount of money each year that they're forking out.
And honestly, I think it's okay if you are doing that philanthropically that you get to mention it from time to time. Um, as a way of sort of saying, look, we, you know, it's not just, it's not just the plugin that we're selling. We're actually putting some of this money back and we contribute things to call.
So I think you're absolutely right, Joe. Um, Paul, did you want to add anything further or do you
Paul Lacey: [00:22:18] want anything was just, I mean, the it's like Jennifer said the impact that. When someone has an idea rather than, uh, you know, I just want to go to this place and someone helps you get there. Imagine you have an idea.
You're not sure if your idea is any good because you're underrepresented in tech and you're not getting much recognition anywhere. And then Yoast comes along and goes, Hey, I have a few thousand dollars or whatever it is that they give out, suddenly the boost to that person, um, you know, mentally and their sort of self-esteem is going to be huge.
So I think they probably can't impact as many people, but I think the way that that people will be impacted will be bigger for, uh, you know, pound for pound dollar for dollar.
Joe Casabona: [00:22:59] I just shared something in our chat. I, I, I think I saw this this morning, but the repository newsletter, um, noted that they announced, uh, Yost announced the recipients of the fund.
And, um, they are across, I just clicked out of it. Of course. Uh, they volunteer cross community polyglot support, core docs and design teams. So
Jennifer Bourn: [00:23:25] I love that it's across the different areas of WordPress, right? Cause that was my initial worry is like, oh man, is this just going to be another thing? So I love that they put in that effort to cross multiple teams on core.
And really I do. I think, I think this is a good, I think this is a really good pivot because it is sending somebody to a work camp. That's awesome. And they get to have a cool experience, but, but funding a whole project, that's going to maybe go back into core or another plugin that more people can use.
This is something that's going to benefit. Like the ripple effect of this, of this fund, I think will be more wide felt.
Nathan Wrigley: [00:24:10] I'm just scrolling through the repository email that Joe linked to. And, oh, there's nothing more for us to say, basically, just pause the video, go and you know, just, just slowly scroll through it with me.
And they've said everything. It's a, this is such a good newsletter. I'm very jealous when this comes out and thinking of all the time they put into it, but it looks like just quoting. It says Yoast care, fond recipient announced this is announced 20, 21 years. Catherine recipients. Congratulations to Allie Nimmons.
Forgive me if I butcher these people's names. Uh Bago Mario God. Oh dear. Um, how do we do that one? Um, maybe I should just go and read and I go and look on the screen because some, some of those I'm so sorry. That was awful. I shouldn't have embarked on that without being, without actually scamming it first, but there's lots of people's names up there and it's very nice.
I think we can all applaud the host for their endeavors here. Thank you guys. That's awesome. Next one, Paul is changing tack a little bit and uh, we, we feel like we put our foot in it a little bit here. Didn't we? Cause we we've sort of linked to things which maybe don't link, but we'll segue anyway, so
Paul Lacey: [00:25:16] there's something, uh, but we'll see.
So yeah. Talk mac.io. Uh, just published an article called why WordPress agencies are embracing Gutenberg and what this article is. It's kind of like a, a moment in time, snapshot of 15 different agencies that they've interviewed about who have switched from using for instance. Themes and page builder type set up to moving on to using Gutenberg and that kind of approach for building websites for their clients.
So there's a couple of things about this article. The first one is if you're reading this, you're like, oh no, well, I'm not doing that yet. Well, don't, don't worry that the title is slightly misleading. And it's kind of almost suggesting that all the agencies are embracing Gutenberg, but they're not. It's just, this was 15 agencies who responded to the call from talk mug to, um, to contribute to this.
But some of them are, and they share the reasons, the challenges and, and how they're doing it. And in summary, uh, the 15 agents is that they spoke to some of the reasons that they. Oh, switching were big. One was performance. So a lot of people have said that they found their websites have much better scores on Google.
They just generally feel faster, um, on the same hosting and stuff like that. A lot of people, um, said that they had lost trust with previous third party products. So, um, Not wanting to bash elemental, but it was mentioned a couple of times in the element or kind of got mentioned, and as a kind of comparison of, well, when we were elementary, it was kind of slow.
Then we moved to Goodson Burke and it was fast. And then again, there were mentioned because elemental had a bit of a, a rough update with their version 3.0 that broke a lot of websites. Uh, so some agents said that they lost trust with that particular product and they felt that they could trust more with the core system of WordPress and going down that way and have less reliance on these third parties.
Um, some people said that they found, they had lack of the ability to, for things like full site editing, not the official full site editing. There's the concept of being able to. Edit your whole site and things like dynamic, um, data in websites, which, again, isn't exactly true. If you use some of the main, main page builders, uh, beaver builder element or DV, those have all got kind of full site editing and dynamic.
But I think the thing is, is that a lot of, um, agencies were probably using a huge array of different third party page builders that didn't have that kind of functionality. And they found that kind of functionality we have Gutenberg. But one of the most interesting things for me is that the article actually states that it, it was almost unanimous that a huge part, a huge percentage of the agencies that had switched to Gutenberg were using tool set in order, which is a plugin for WordPress, which helps you build kind of more full dynamic websites.
Ton of ton of them were using tool set in order to achieve the things that they could achieve before with page builders. Tulsa is a third party plugin. So they are reliant on that third party plugin of course, but the cool thing about tools out at the moment is we've covered this a number of times is it really is at the moment, leading the way for anyone who wants to create full dynamic archive, use single post templates, search and search results for four pages, that kind of stuff.
With the block editor, we've got some bag with their favorite theme of choice, whether that's generate press or cadence or something like that. Um, a few people were using generate press a and R generate press has now got some archive, use some single post view type controls using the block editor as well.
So this kind of stuff is happening, but it does seem that you do at the moment until full site editing is. Good enough for these kinds of agencies to jump on, you still do need a third-party solution to do the things that you want, but it seems that people are more comfortable with using the third party systems that are going with the flow of WordPress, as opposed to doing their own thing and taking people off in a different direction.
So I found it super interesting. There's a few people we know in their, in the comments. Um, there is some, some interesting comments in there as well. Uh, trying to remember which one it was that caught my attention. Uh, so, so there was a lot of people saying this are still overwhelmed. So if you do switch over, there's still a lot of overwhelmed because there's such an array of choice of blocks.
But one of the ones that was interesting for agencies is that a lot of agencies like to have their clients on things like care plans, which is a really advisable thing to do. If you do run agents where you are freelancer and. What is, there was a couple of cynical people in the comments saying that agencies will love Gutenberg because their clients will find it so difficult to use, but they'll have to sign up to care plans.
But then there was some people who were kind of in response, like, no, uh, we've actually found that, uh, our clients preferred the simplicity of what we're asking them to do than using, uh, elemental or a page builder, for instance. And I think that is because people are using toolset and they're giving people pages with forms to fill in for their content.
And they're using the block editor to dynamically put that content in different places. So they're taking their clients out of the page, visual editing experience and making it easier for them. So very interesting seeing that people are making some very nice websites, very performing websites with the block editor.
Nathan Wrigley: [00:30:56] Wow. Thank you. I felt like tool set. Um, Kind of went away a bit, I don't know, three or four years ago, it kind of lost its mojo. When I, when I got into WordPress, it was, it was one of the hot tools, you know, it was a toss up between that ACF, Mehta blocks and things like that. But then it kind of lost its way a little bit.
And it didn't, didn't seem to catch up with the page builder crowd and the S the groundswell of support that, that gained. And then a couple of years ago, it looks like they put both feet into the Gothenburg pond and just kept going and really went all in. And now that now they're reaping the rewards of that investment in time, you know, they've took, put the page, the, you know, the proprietary page builder thing behind them.
And, uh, yeah, uh, I'm quite surprised actually, that, that, that they featured so heavily because it. I th they, like I said, they sort of became a bit, a bit quieter than some of the, uh, some of their rivals, but I'm pleased, pleased to have them back. That's great.
Paul Lacey: [00:31:52] I knew on the inside that, you know, they were the ones capable of making that work for agencies, but I didn't realize how much agencies had figured that out as well.
And we're all using it. Yeah. That's interesting. Yep. I
Joe Casabona: [00:32:06] have either never heard of tool, or I just assumed that people were talking about like, The generic term, like, oh, I use a tool set or something. I don't, I don't think I've ever heard of this plugin.
Nathan Wrigley: [00:32:17] So set is, it is a suite of, so imagine ACF, but then then role in the ability to create actual views and, uh, customize the loop and things like that.
And in the past you had to do that, um, in, in Wiziwig text boxes. So you had to wrap everything in shortcodes and provide the HTML inside of a shortcode wrapper. And it worked, it was just a bit of, a bit of a faff to get things. And then page builders came along, made that entire process. Click point drag.
And so they kind of got left behind, but it looks like they've put all of their tools into blocks. So now for example, you can create a views block where you could create a custom archive by, by doing basically the same thing, but now by pressing things, instead of having to copy and paste a multitude of shortcodes.
So it's really nice. It's quite an elegant solution actually. And they've got a ton of custom blocks to achieve. I would say almost anything that you wanted to achieve, actually. And, and they're one of the few people that I think have pulled it off inside of, uh, of Gothenburg as is
Joe Casabona: [00:33:26] nice. I'm going to check this out so amazing.
Okay.
Paul Lacey: [00:33:29] Yeah, there's a lot. I think, uh, I used to use toolset a lot and uh, when beaver FEMA came out, that was almost like a, like for like swap. Uh, so think beaver Thema, um, with the block editor. Gotcha. Cool. I think you'd like it quite a lot. Yeah. To be honest.
Nathan Wrigley: [00:33:47] Yeah. And then you were going to segue beautifully here, Paul, into, uh, into some, into something, um, that Jennifer's been creating.
But, uh, we're not sure if it's the perfect segue anymore. So we'll clumsily segue.
Paul Lacey: [00:34:00] Let's try it. So the segue was that this post on this, about this technical thing for agencies and freelancers is all kind of related to me if the change in environment at the moment. So you've always got to keep on your toes, the Tech's changing.
Should you jump to the block editor or should you stick review tools? What should you focus your time on? And then at the same time, Uh, with all this tech change and, you know, big changes in WordPress and what tools we should or shouldn't be using. We've got things like Google core, where vitals sort of with a, kind of, as a threat making you kind of feel like, well, we do need a more performance sort of solution.
And there's a lot of things that you could, if you were having a tough time and you weren't sure what was wrong with your business at the moment, you might be able to convince yourself that the problem is, is that you're using the wrong tools and spend a lot of time focusing on tools to try and fix your business.
Yeah. And if a born is putting the thumbs down to that and my segway in a way, because we've got Jennifer on at the moment is when I was kind of researching what you're up to at the moment, Jennifer, and the different products that you got. I saw that you've got one called pause, pivot, and prosper. And I know that that's not really anything to do with technical things, but I have recently pause pivoted and prospered.
Basically. That's kind of been my last sort of eight months. Uh, with, with the COVID thing going on and, and shutting down my agency and switching to freelancing. Um, now, um, what I wanted to do is just give you an opportunity to just talk about that, because I know it's not a tech thing, but it does feel like there's so much pressure to figure out what you need to change to fix your business or to fix what you're doing at the moment.
And to me, uh, we shouldn't get too focused on the tech. We should always be mindful of that. The environment in the business world is changing around us at the same time. So that was my. Segue did that almost work, Jennifer? I think
Jennifer Bourn: [00:35:56] that worked. Yeah. Pause, pause, pivot. And prosper was a full day, a live event.
I did. I invited in my friend, Kelly Acevedo, Chris Lamond, Nathan Ingram, Corey Ashton. And. We all delivered sessions focused around, um, how you do business when you can't do businesses normal. Right? How do you continue to, to retain clients when clients are struggling themselves to make money, right. How to stay in business, how do you keep them paying you and position yourself as an indispensable partner?
Right? How do you continue to make sales? When people are wondering if they should, can even stay in business, some of those kinds of things, and we included templates and resources and all the things that we were kind of using to navigate those same things. So now it's available on demand, but it's one of those things that I run a program called profitable project plan and pause, pivot, and prosper came out of a lot of questions.
I was getting from agency owners and freelancers and profitable project plan about how we navigate this change. Right. And how we go through that. And so POS pivot and prosper came out of that. And along with those conversations and things, I think what's really interesting about that, that torque, uh, that torque article is that like, I feel like with the block editor, WordPress core has said, like, if you're a Mandalorian fan, this is the way, right.
This is the way this is, this is how it is. Right. And, and continuing to say, oh, I'm not gonna, I don't like Gutenberg this, you know, it's a pain, I'm not gonna use it. Whatever you're consciously diverging from the WordPress way. Right. And these page builders were really amazing for, for people to give them more control over complex page layouts, and to do things that weren't possible with WordPress, but moving forward with even full site editing on the horizon and blocks and all of these things, or able to do more with WordPress core and do it the WordPress way.
What I have found with the agencies and the freelancers and profitable project plan with my own direct clients, with the agencies that I work with directly fact is the more things you are spread across working on the more time it takes to revisit that code base. How has this built again? Right. If you're working on, I mean, you have one site in Elementor and one site that's Genesis, and once I use BeaverBuilder and once I use this.
It costs you more to work on because it takes more time to figure out, okay, how's this code based? Where are the things in this one at? How has this, so your profitability isn't as good when you're using all these different things. And the other thing is you're giving clients another thing to learn. And another thing that's not WordPress core, which if they ever stop working with you, they have to find somebody that knows that same piece of software or that same page builder.
Right? So I feel like agencies that are slowly leaning into the block editor because let's face it. It's not something you're going to change overnight. That article was like, I built this one site, right? With the block editor. It isn't, we've gone all in and we're using no other tools. Let's be honest about this, right.
They're probably still using other page builders too. They're just slowly leaning in and starting to make that transition. And as you do, I feel like you're giving clients what will be the WordPress way moving forward and giving them something that is. I will have a longer lifespan and be easier to get help with from other people.
Right. And give a more consistent experience to people across the board. Right. And that's what I'm seeing in the conversations with people in my programs and, and all of that is they're not abandoning page builders. They're just leaning more heavily into how can we provide an experience for our clients that is aligned with the WordPress way and how can we create something that they're not going to feel like they need to revisit or redo in two years or three years?
Nathan Wrigley: [00:40:03] The, um, I want to make sure that we announce what this is. This is all we're looking at on the screen at the moment is Jennifer's core switch, as she said, is now available on demand. It's Jennifer bourn.com no E in ball. Um, and it's pause, pivot and prosper with each of those words hyphenated. So Jennifer bond.com pause, pivot, and prosper.
And just before we, just, before we move on, I wanted to move to your, your main site, um, where you, you, you outline all of the different things that you've got. Oh, you are busy. So now we're, uh, now we're on the Jennifer bond.com forward slash programs and courses again, hyphenated. And, uh, and we can see that she's very busy.
We've got the profitable project plan, content, creators club, um, confident comebacks. Boy, I need to,
Paul Lacey: [00:40:54] I picked that up at one of the events you were speaker at Jennifer. I think, I think you gave it away as a freebie. Very cool. Very cool. What to say to clients or customers when they send you tricky emails or something like that, you know how to get yourself out of the uncomfortable stressy feelings.
Very good stuff.
Nathan Wrigley: [00:41:15] There's a whole boatload of content on there. Can I ask you, Jennifer did, did the, did the profitable project plan, w was that a direct result of COVID or was it just a more general feeling that you had and COVID was just the catalyst.
Jennifer Bourn: [00:41:27] None of this had anything to do with COVID probable project plan stemmed from, um, like 20 in the early two thousands.
Right. My business was going really crazy. Right. And I was, um, overwhelmed to say the least. Right with more business than I could handle. And I didn't really have good systems and processes. And I took the time to build out all the systems and processes and automations and client communications and resources and everything.
I needed to run my projects and work less. I had two little, little kids at the time. I mean, now they're big, but they were little at the time and I needed to work less, but I didn't want to make any like to make any money. So I needed to build all of these things to facilitate client education and client management and running my projects more smoothly and increasing my profit margins on my projects.
Right. And profitable project plan was all of that that I created. Um, and then when Chris lemma had invited me to come speak about it at word camp LA, everybody started asking, well, can I have this? Can I buy this? Are you selling this one? I'm not selling this. It's like hundreds of hours of work. Are you crazy?
And I said, no, for, for years. Right? Cause I created, I rolled it out in my business in early 2011. Um, and then 2016, I was on vacation at Chris limo's house and he was like, write the sales copy by the time I get out of this meeting. And I'm like, okay, so
Joe Casabona: [00:42:53] I did,
Jennifer Bourn: [00:42:55] but, but we ran the beta in 2016 and then it's, I've been running the program ever since.
And it just keeps growing each year based on what people are asking about and what they want, you know, training on and things. But it's 35 weeks of live training, live lessons, live Q and a coworking hot seats. It's a 10 month long program that runs from January through October. Wow,
Nathan Wrigley: [00:43:20] Paul, there are some people aren't those who just, you know, they're just busy and effective and, uh, and we've got two of them on the show and it's not me.
Or you
Paul Lacey: [00:43:30] can make the things look nice on screens.
Nathan Wrigley: [00:43:33] I can't do that.
Paul Lacey: [00:43:35] You know?
Nathan Wrigley: [00:43:37] Um, let me just mention that URL. Um, one more time. It was actually really nice cause Matt Davis dropped it into the, um, to the comments, pause, pivot, and prosper. And then once more, if you go to Jennifer bond.com forward slash programs and courses, you can find a
Jennifer Bourn: [00:43:54] seen that page before you guys were the first ones.
Joe Casabona: [00:43:57] Ooh,
Nathan Wrigley: [00:43:57] scoop. Ooh, check it out.
Jennifer Bourn: [00:44:00] I'm rolling out a new website that weekend, like the 19th and 20th. And so I'm having to build out the pages that are on my new website. So I built it out, but it's hidden and nobody's ever seen it. You guys are the first ones
Nathan Wrigley: [00:44:12] was I allowed to show that I'm really sorry. Oh, good, good.
Right. Okay. Cause you put it in the comment. I thought it was searchable. Okay.
Joe Casabona: [00:44:18] That's great. I like the ampersand. In pause, pivot.
Nathan Wrigley: [00:44:24] I'm looking, I'm looking. Where am I seeing the pivot? Oh, let me go back. Let me go. Yeah. Nice. That is a nice logo. Isn't it? Yeah. Emphasis on the prosper. Nice. Really cool. Um, we aren't, we aren't just joined by one creator this week though.
Cause Joe Casabona is equally, um, you know, he's making a boatload of content, especially in the
Joe Casabona: [00:44:47] bully. What I'm trying. Yeah.
Nathan Wrigley: [00:44:52] Take it. Just, just take the compliment. Um, he's, uh, he's making in lots of content in the Guttenberg space, but this week a really nice piece of content came out. So, you know, as he's on and it came out this week, this felt like a really nice time to do it.
It's actually something that I'm really into a joke, although we won't go into the content for another 30 seconds or so. I know that you had Leslie Simone, um, with her newsletter glue plugin, I've pivoted over to that. It kind of looks like everywhere. I'm going these days. Everybody's moving over to that plugin.
I think it's a really nice thing, but. That plugin has kind of moved into the block patterns space. You're now kind of creating template, which are templates, which are reusable as block patterns. You drop them into a post or a newsletter content type, and you can create your, um, your own newsletters and make them.
You know, configurable exactly how you want them. But of course the creation of block patterns is kind of still a little bit tricky for a lot of people. So this week, I don't know if I've captured you at your best, uh, on this exact slide. I just paused.
Joe Casabona: [00:45:57] No, that's for that is that's perfect. Right?
Nathan Wrigley: [00:46:00] Okay. Um, I tried really, I stopped it multiple times that many, that I appreciate that that's okay.
That was a good one. Um, and this week, Joe was talking about how to actually create a block pattern. It's about 14 minutes long. There's very little that somebody wouldn't be able to understand first time through you just pause it at various points. Are you, are you kind of into this you're really keen on the block patterns thing?
It feels to me like, along with reusable blocks, this is going to be the metaphor for building almost everything into the future.
Joe Casabona: [00:46:33] Yeah, absolutely. And I've, I've talked about this a little bit. I applied to speak at, um, We're at camp Santa Clarita with a talk about what theme developers need to think about moving forward in the full site editing era.
And I think block patterns are at the core of that. We've heard, um, uh, you know, we've heard various people on the core team talk about it, and I just redesigned one of my websites and I wanted to use a few block patterns. Um, and at this point, well, at this point officially supported in core. You, you do need to add some code to, to add those block patterns.
I think Justin Tatlock just released a plugin to help you do that without code that I'll probably put up on the YouTube channel leader this week. Um, but yeah, I was, I was kinda surprised. Um, I did this first on my live stream. Uh, and so people who attended my live stream got to see me like struggle through what was happening.
Cause all the tutorials I found, uh, linked back to this Jason and coder. So, uh, the TLDR of this is that you create the block in the block editor, switch to the code editor, copy the code, and then you need to make it, um, uh, like PHP code friendly by encoding it. Um, and the, the Jason and coder that every tutorial linked to no longer works for encoding block patterns or blow.
Yeah. So, um, I know it was super great. Luckily shout out to Aja Morris. He was on the live stream in the chat that day and links to a better one. And I figured, well, if I struggled this hard with it and I'm like an act like a developer, um, I should make a video about it so that the working Jason and coder is linked there and you.
Add a plug-in register the block pattern, and then it's, it's there for you to use. So, um, and I wanted to create a few for, you know, content upgrades and things like that for, for my new site.
Nathan Wrigley: [00:48:32] I'm always surprised when I speak to people in the WordPress space, I'm always quite surprised by how many people just use WordPress.
And they've never strayed into the boundaries of like creating a custom post type or adding any custom field. They just, you know, they've made it, they've made a business out of literally using WordPress and perhaps, um, theming it slightly and, you know, selling off, selling off blogs and you know, all of that kind of stuff.
And so this, this is a really nice new metaphor. The idea basically is that you create something and then you can use it over and over again. And, um, Joe's, Joe's nice, straightforward example is kind of like a, heading a piece of, uh, uh, corroborating text with a link and then a button and he builds it in a page, sends it over to this.
Escaper escapes all of it, and then writes a few lines of PHP. And, uh, in his code editor, whole thing is 14 minutes with Joe talking. So. I reckon, you know, if you've done it two or three times, you could probably get it down to two or three minutes. And it's just such a neat way of doing things. If there's any bit on your site that you think I've built that more than once, then this is the time to start experimenting with this kind of stuff.
And it's yeah, it's a really nice video. Yup.
Joe Casabona: [00:49:48] Thank you. And I'll just mention that the code is, uh, open source on GitHub. So you can just download the code and swap in your own blocks. But, um, I'll also mention that like reusable blocks, like almost do that, but um, you kind of have to do this weird dance, right?
Where you add the reusable block and then you make it an, an, a convert to regular blocks. And I've done that a few times with like mixed results where I wasn't sure I accidentally like updated the reusable block everywhere block patterns will prevent that. Right. Cause they're not reusable or they are inherently.
Supposed to be edited and generic templates.
Nathan Wrigley: [00:50:30] Yeah. So you can drop it in and you don't have to, you'd have to click that. I don't even know what that icon is. It looks to me like a copy paste cycle, but it's the dis disassociate. That's the wrong icon though. Isn't it? It's just definitely copy paste. And um, and so yeah, go and check it out.
Unfortunately, I can't really tell you what the URL is because it's a YouTube URL. And so it's, you know, it was complicated and long, but basically if you go to, um, if you Google create your own block patterns for Gutenberg stroke, the block editor, let's just put it on the screen and then you'll be able to see.
And yeah, you're looking for Joe, Casabona attached to that.
Joe Casabona: [00:51:06] If you go to casabona.live, it'll take you to my YouTube channel. Yeah. There's not a live stream that week. It'll just take you to the most recent videos.
Nathan Wrigley: [00:51:15] So, do you, do you, when you do your lives, um, on like this, where we're talking to other people, is it, is it just your straight to the audience?
And if it goes well, woo. And if it goes really badly, that's, that's just the way it
Joe Casabona: [00:51:27] goes. Totally yet. I mean, it's, it's kind of working in the open, um, whatever I happen to be doing like this week, I'll be working on my Gutenberg course. And so. People will mostly see me like writing scripts and testing scripts, like spoken words, not like code scripts.
Um, very brave. Yeah. Thanks. It's uh, I'm like really good at recovering from like awkward situations. So
Nathan Wrigley: [00:51:54] yeah, you've been on the show three times, so we're always very awkward. Um, Let's move on. There's
Paul Lacey: [00:52:03] just one thing. Oh, sorry. And Justin tug blocks, um, plugin for creating patterns because I've actually found that whenever I have, uh, given, uh, clients access to using a block editor for creating the content, I've always created patterns, Walden them, because I've seen them do really weird things where, where they've tried to create four columns and actually the button above the button below an image is actually nowhere is not even in the column sort of thing.
They didn't really get it. Um, so the patterns is really useful, but there's another plugin, very similar to what Justin Tadlock created. It's called reusable blocks extended and it's by somebody called, uh, let me just get that name. It's called it's by John Baptist order us.
Nathan Wrigley: [00:52:47] Can you put a private chat and I'll, um, I'll put it on your screen and we can, we'll see what it looks like.
Paul Lacey: [00:52:51] I'll find it. Um,
Nathan Wrigley: [00:52:53] cancel you had it on your screen. Don't worry. If not. And you
Paul Lacey: [00:52:56] found that to be usable, reasonable blocks extended. And, um, and, and also Joe, uh, about your, uh, I listened to your podcasts, most recent podcast episode, uh, more content that you're creating and you were talking about the acquisitions, which we're going to come into in a minute, but just say thank you for the mention for our show.
Joe Casabona: [00:53:15] Oh yeah, absolutely. I, I, I think I might've told you this offline, but I really enjoy coming on this show.
Nathan Wrigley: [00:53:22] We'd enjoy having it again. Yeah, yeah, yeah. We want him on, um, we w well, that's very kind of, you shed a tear. That's really nice. Shall we move on, Paul? Have you managed to get that into the,
Paul Lacey: [00:53:38] into the notes?
I've just found it,
Nathan Wrigley: [00:53:41] uh, is it in the private chat or did you add it? It's coming. It's coming. If you're listening to this on audio, we're about to put something on the screen. So that was, that
Paul Lacey: [00:53:50] was really cool for them.
Nathan Wrigley: [00:53:52] Yeah, that's right. Yeah. I, uh, embrace the silence sometimes. There we go. Betty's reusable blocks, extended.
It's got a purple kind of logo, which looks like a little bit of rope or a w or something like that. That's my technical definition of what that logo looks like. We've had lots and lots of comments coming in. Some of them just ridiculously, like why is everybody on the bottom row? Got a cap and why everybody on the top row doesn't thank you for your, uh, you for your comments.
I
Paul Lacey: [00:54:24] understand why someone said that, uh, Nathan and Jennifer were spitting on that man, wearing a cap to stop.
I was like, oh, that's a bit offensive. Now I get the
Nathan Wrigley: [00:54:40] joke. The nice new features of this platform stream yard is that you can, I don't know how easily it works now. Now, now all of it's wrong. Now
Joe Casabona: [00:54:49] I feel I'm comfortable now
Nathan Wrigley: [00:54:52] you're in charge. You have the helm,
Joe Casabona: [00:54:56] you're talking about the Yankees getting swept by the red Sox.
You now no
Nathan Wrigley: [00:55:00] longer have the helm. Uh, I don't do sports. Don't do sports, but thank you for putting that in. Here's an interesting question straight at you, Joe. What's the most awkward thing you found yourself doing on a live video, but might've been for Joe.
Joe Casabona: [00:55:16] Yeah, there, um, there have been, I think two very awkward moments for me where I just kind of talked through them.
One was I accidentally exposed both my API key and secrets to my convert kit account. And you can't just change them. I had to like contact support and they were like, yeah, we can't do that. And I ended up like, Rage tweeting. And then Nathan Barry was like, we will get this fixed for you. And I'm like, thank you.
Um, and so that was like, I was super nervous about that for the four people who were watching that stream that day. Um, and then the other was, I did a webinar where I was like, I'm going to upgrade a, uh, not a live site, a staging version of my live site to WordPress 5.0 live so people can see exactly how the process goes.
It was a WooCommerce site and it was on a hosting company that had blocked WordPress 5.0 from automatically upgrading. So the whole server crashed. Uh, the whole word crashed and I just spent the hour like troubleshooting it and just talk. And I'm like, I'm really sorry, everybody. This is not how this was supposed to go.
Uh, and then I did like a post-mortem or whatever, after the fact to figure out what happened, but I got so many nice comments, like, oh, this is great. Like, we're seeing like, what happens when like the absolute worst thing happens and how you troubleshoot it. So it was an awkward situation that I w I was able to like, talk my way.
This is great.
Nathan Wrigley: [00:56:44] I can see a whole new horizon for me. Just making calamity WordPress videos. Totally screw everything up. Yeah. Just literally. Cause that is my default. Um, in fact, Paul, you can test it. I've made very few huge. You made a tool set video. I made a tool set. You get back in the day. And man, it was just a catastrophe from stuff.
Paul Lacey: [00:57:06] It just, it just showed your personality though at the same time, but you can really. You know, have a laugh at your own expense and still publish the video online.
Nathan Wrigley: [00:57:14] It was awful, but it was quite funny. Um, I called myself a donkey about eight times. Um, there is over here a, uh, where's it gone? Oh, this is nice.
Todd Jones. What a nice comment, your way, Joe. He's really good at those life. He communicates well with the audience. He does a
Jennifer Bourn: [00:57:31] really good job. They're enjoyable to listen to too. I think Jay here, like just calm and like,
Joe Casabona: [00:57:37] well, thank you very much. Thank you.
Nathan Wrigley: [00:57:41] And then there's some sort of like football related comment.
We'll move swiftly on and we don't. Uh,
Joe Casabona: [00:57:46] so just a point of order. I am go
Paul Lacey: [00:57:48] on.
Joe Casabona: [00:57:50] I am upset by this week.
Nathan Wrigley: [00:57:53] We'll get you next. What is it like? You forgive me. Right? Because I realized that like, sport is a big deal too. Did something bad happened in the world of sport of New York,
Joe Casabona: [00:58:03] big picture. And the Yankees got swept by the red Sox and the Yankees and the red Sox are like a century old baseball rival rivalry.
Uh, so as a Yankee fan, I am, I do not like the red Sox. And I don't like when my team loses to the red Sox,
Nathan Wrigley: [00:58:19] you say swept, was it like a violation
Joe Casabona: [00:58:23] three game series? And the red Sox won all three last night in extra innings. So. Uh, yeah. And like overtime or
Nathan Wrigley: [00:58:31] whatever. Yeah. I think about moving to the, you know, swapping your elite.
I'm not going to say it.
Joe Casabona: [00:58:39] Somebody, somebody asked me if I, I know somebody asked me if I would ever root for the red Sox in the world series. And I said, the only time I would ever root for the red Sox is if they were playing the Dallas Cowboys, which is an American football team. So they would never play each other. I see.
Nathan Wrigley: [00:58:54] Oh, I was going to say the plot thickens, but oh, well, I'm sorry to hear that.
That is a really big thing over here as well, but it, it, it tends to be. Well, obviously baseball is, is, I don't know of any leagues or anything in this country tends to be football related. And probably somebody maybe in the comments will hog like a terrible football result that happened this week. But I don't know anything about them.
So on to what we're going to do, we'll do acquisition news. I've got two pieces this week, shock shock of the possibly the year. This, this week came around and we discovered that ACF, the incredibly popular ACF has been acquired by delicious brains. Jennifer is making a heart gesture. I second that I, in fact, I'm going to give love to them all over the screen like that.
It's a fabulous product created and supported over the last 10 years by a fabulous gentleman called Elliot Condon. I use the word in its proper sense. You know, he is a really, really nice gentle man. He's lovely. And he's been a custodian of this for 10 years. I, I can't think of, uh, of, uh, of a time where he put a foot wrong in the, it seems like there was just a massive groundswell of support for this plugin.
It almost became like the default, everybody loved it. All the page builders jumped on board. It made things so easy to do. It enabled me to do things in WordPress that I literally couldn't have done without it. And so at the, at the point where they reached 10 years, he made the decision that he was going to move on.
He was looking for custodians of the plugin. And I don't know if it was reached out to by various other people, but he settled on the team over at delicious sprains and, and he sold it to them. Now, I think that's a cracking move. I wrote him an email to say, congratulations. Well done. I'm really pleased for you.
And I think he's really pleased too. He isn't the kind of guy, I don't think he would just. Toss it to the highest bidder. Maybe they were the highest bidder. Maybe there were a number of bids, I don't know, but I think he, he chose them because of who they are and the things that they've done before.
They've got an incredible suite of different WordPress products. Yeah. But sadly, this week we kind of got this slight take on it where some people here's my take on it. The lifetime people that, so the people who over 18 months ago had bought ACF, had bought it for a song and they were, they had it forever and ever.
Amen. Now, obviously that's not a particularly sustainable business model, but it is the business model that Elliot had for a very long time, like eight and a half years of that. He decided 18 months ago to make it a subscription model. But obviously he's got tens of thousands, possibly hundreds, maybe even millions for all I know of subscribers, who've just paid the, the smaller one-time fee and get sold.
And of course, questions come around, um, about what are you going to do about the lifetime deal? People, you know, you're not going to flip us over to subscription. Are you now, I've got a feeling that if you aren't somebody that like dwells on the pricing of WordPress products and you don't sort of frequent these lifetime deal communities, I think it's quite possible that the delicious brains guys literally didn't know that this tidal wave was coming their way, that they just thought well, by this point, it's a cracking investment and we'll see what happens anyway, to cut a long story.
Short Twitter. Got both barrels out and started firing and, and wanted to, you know, basically clarify things. It can go two ways. At this point, you either, you either sort of prostrate yourself and say, everything's fine, we'll honor it. Or you go the other way and alienate people. None of it's, none of it's great.
You know, it's not a good place to be in, but they, they honored it within hours. When they'd figure out the fire storm, they honored it. They put out a tweet, they put out an email basically saying, it's gonna be fine. We're gonna honor everybody. So it was a, it was a story which lasted about six hours. It got very heated for a small period at a time.
And I really need a drink of water.
Jennifer Bourn: [01:03:14] Well, we have to acknowledge the fact here though that, okay. So a couple of things, they never said that they weren't going to honor the lifetime folks, which I have one, right? Like we bought it forever and a day ago. But there was never, it was never said we're not going to honor lifetime things.
Like there was a somebody that asked. And I think like, if you look at the response back from Brad, right. It was, we hadn't really thought about this all that much. And somebody asked and I said, well, we're thinking about this. What do you think? But did it publicly, somebody took that as a statement that they said, this is what we're doing.
And then tweeted it out, which is not what he meant or what he said. So you got to kind of like on one hand, you have to, do you have to think, did you really not think about this? Like how do you get a plugin like that and not think about, yeah, you feel a little bad for him. Cause you're like, well, somebody misunderstood what you we're trying to do.
Right. You were trying to like say, oh, we'll ask people, like, what do you think? And they thought. This is what you're doing, screw you. Right. And then all the pitchforks came out with how dare you ever make us pay one more dollar again, you know, we
Nathan Wrigley: [01:04:34] hate you. What's that email that got clipped and posted everywhere.
In fact, I think I saw that email from Brad, or it was a reply to an email querying the new pricing, uh, and it was a private
Joe Casabona: [01:04:46] right. And go to customers. Cause I'm, I am both a delicious brains customer and a ACF customer who done the lifetime beyond.
Nathan Wrigley: [01:04:55] Yes. So, so it was a screenshot of a, of a private email where it, the way I read it, Brad was just checking out the water.
Like, what do you think? I mean, it ended with a question mark, right? It was a queer. Sorry. Yeah, yeah, yeah. Okay. Can I
Joe Casabona: [01:05:11] just, yes. As the representative American east coaster here. Oh, that is such a trash move to take a, a private email and screenshot it and put it on Twitter. Like that is, I'm just trying to publicly shame those people.
And you know what AC I'm on the lifetime ECF. And if delicious brain said tomorrow, look, we got to move you to a subscription and be like, okay, so you know how much money I have made from eight that's like saying, Hey, uh, I'm going to rent a building from you for my store. And I'm only going to pay you once and you have to pay utilities to how ridiculous would that sound.
If you have a tool that makes you, this is like the matinee version of my podcast last week, if you have a tool that makes you money, you should be happy to pay for that tool because how can you then turn around to your clients and be like, Hey, I'm providing you some value and I'm going to charge you for it.
If you don't see the value in the things you use, how can you expect people to see the value in what you do?
Jennifer Bourn: [01:06:19] But the crazy thing was the conversation was people were saying like, Hey, I would happy happily pay for this again. If you had communicated this a little bit better and I'm like, they do communicate
Nathan Wrigley: [01:06:31] at all.
I think this is the point that I was trying to make a minute ago. Whereas I think they've just stepped into something that they didn't even think it was a thing. It was just that we're going to buy this plugin because we really like this plug into this plug. It's great. And everybody uses this plugin.
We want it really badly. And then just like, oh, oh, hang on. There's more to this than meets the eye. And I wouldn't have seen, I wouldn't have anticipated that, that email, which was, you know, quite benign, um, would have got put quite so publicly. And, um, yeah. Anyway, sorry, Paul, you've been sort of trying to get in, I think maybe.
Paul Lacey: [01:07:05] No, it's just, um, yeah, I already listened to Jay's podcast and that was really, um, you sort of see that, uh, perspective and, and, um, like I probably agree with more or less everything that, um, everyone's saying here, but I can also see that, uh, advocate for other people who aren't necessarily like us. So first of all, congratulations to earlier and delicious brains.
And I also think it did need a new home and delicious brains is a really good home for that. I know that Sandhills was in the yeah. Sandhills Sandhills Pippin's company was in the running for it as well. How did that in a podcast style? Um, uh, and, um, Yeah, that would have been a good home. So I think, um,
Nathan Wrigley: [01:07:55] I offered it, I offered him six pounds 50, but he wasn't
on it. I was gutted. Yeah.
Paul Lacey: [01:08:04] Write him an email. Stroppy. Have you, have you finished? Sorry. Uh, I think, um, one of the things about, uh, plugins when they get bought out or any company like that, especially at the moment is you, you tend to sort of see these companies get bought out when the, the company's been run for like five to 10 years.
Like this one has, and a product has been created. And then at some point the owner or the creator of that product is a bit fatigued with what they're doing and they want to, they want out basically, you know, they want a good home for what they've done because it's, it's, you know, blood, sweat, and tears.
That's gone into that and they want to give it to someone else. And that. And then the people that buy products, whether it's hosting companies, just looking to consolidate and stuff like that, they tend to not be fatigued and exhausted when they're buying these products. So they're buying these products and they've got a five or a 10 year plan for that product that they'll bring it in.
They'll do something with it. They'll look after it, they'll improve it and then they'll sell it again. Or they'll sell themselves again in five to 10 years, um, for a significant, so it's just like a standard investment cycle that, and then what you tend to get with the lifetime deal, people. I mean, this isn't a typical lifetime deal.
I know that this is different. This is going back 10 years. I got ICF in 2012 when it was not, it wasn't even one plugin. You have to buy multiple different parts to it. You have to buy the repeater and the flexible content part. And then I bought it again when it turned into the one-off plugin, but people buy those sorts of products in that particular community.
They see themselves as, um, seed investors basically. So I think, um, and what's happening a lot in that this lifetime deal thing at the moment is a lot of people are getting ripped off by companies and people are sensitive to it. And we're all getting a letter every, every other day from some bill creator, some kind of utility bill that we have to pay for this has gone up and that's gone up and this is going to cost more money.
So people are super sensitive to it at the moment. And, um, and like you said, I just don't think Brad realized what he'd stepped on and it's, so I don't have any. Negative, uh, feelings. What proud. I think you did a fantastic job of turning it around. Yeah, but I don't feel sorry for them. I don't feel the same as Joe exactly like that because we're community people.
So we might meet Elliot or Brad WordCamp and hang out and have beers and stuff like that. And we're community people. And we look out for each other and we care about, you know, that concept that you said, Joe, about, um, you know, you want that product to succeed, so you need to put some money into it. But the majority of the thousands of people who bought that plugin just saw an offer.
The business offer was this is the plugin. This is how much it costs. And they don't want the utility bill creator and their WordPress plugins to, to change the rules for them, especially if they've got. 30 or 40 lifetime deals. And they're like, well, how many of these are going to turn into I'm looking at a thousand a month eventually when all of these lifetime deals that have gone, I can't, I can't feel sorry for all of them.
Especially when the guy who smelled it got loads of money, and then the company is going to turn it into a future investment,
Jennifer Bourn: [01:11:27] to be honest, most of us that are talking about the fact that we would happily pay for this. Again, are people that bought the lifetime access like six, seven, eight, nine, 10 years ago.
You've got to feel for the people that were on Twitter saying, Hey, you did this big push for the lifetime. We're never going to do lifetime again one year ago. Right. And now that now they thought, wait a second, you're doing what? Like, you've got a feel for those people, especially in this climate, like maybe a couple of years ago, wouldn't have been in that big of a deal, but we've just come out of like 18 months of what, for some people have been an incredibly hard business climate.
Right that they're watching every expense and every penny and it's like, this is just the, this was the wrong time to have that
Joe Casabona: [01:12:12] kind of, yeah. And I will say like unexpected business expenses are definitely unexpected. Any expenses, right. Are no fun. Um, and I can definitely feel from, from that point of view, like my bills are about to go up.
Right. But, you know, I, I collect these lifetime deals on AppSumo or whatever, and I, I try them out and most of them were duds to be honest. Um, and if, if there's a lifetime deal, that's like, we're switching to a subscription model. I'm going to be like, that's their business. And if I don't feel I get the value out of it, uh, then, um, I'm not going to pay for it.
I'm going to find something else. But like there was outraged when Ella mentor raised their prices too. I mean, it's still. Not that expensive, right? Like for the agency, if like a thousand sites for like nine 99 or something like that, like if you've got a thought, like if you've got like 200 sites using Elementor, you're making that money back easy.
Um, and ACF is the same, right? It's this is when he raised his prices 18 months ago or whatever. There was an outpouring of people going, I bought the lifetime and I'm buying the subscription because that's how much value it brings me. So definitely not a blanket statement, but with ACF specifically, like it brings so much value to a lot of people that either like, you should be like, okay, they need this, I need it.
So whatever they need to do to keep it going. Because otherwise I'm going to have all this technical debt I'm going to have to move to like pods or something. Not, not that there's anything against pods, but I just picked a random one.
Nathan Wrigley: [01:13:46] There's going to be pitchforks. No joke. I know. I know.
Joe Casabona: [01:13:49] Come get the pod, the pod people are gonna,
Nathan Wrigley: [01:13:53] I, um, I I'm, I'm really happy.
It's gone that way. I think he's made a really great decision. Honestly. I've spoken to Elliott many times and he's just the nicest person. And I say that very sincerely here that I, I feel so privileged to have met him. And I'm, I'm really pleased. It's worked out with him. The, I remember back in whenever it was, let's say it was 18 months ago that he went to the, from lifetime to subscription.
Remember he had on his, on his website, this, this curve, and it was kind of like 10 years ago. And it was, it was, um, years against support burden, and it went like this. And then it just suddenly started to creep up and then it literally went on and it was going through the roof and the prediction was that it would just keep going so support and all of that was just going to become a huge thing.
So you need a team for that. And, um, I dunno, what Elliot's plans are in the future? I hope he stays within WordPress. Let's all cross our fingers, but good luck Elliott. Enjoy your ride. Can I say
Paul Lacey: [01:14:51] about the owners, uh, delicious brains? I think there's still a way for them to, to look at this idea of making more revenue from existing customers.
I think, um, they can create different add-ons that are not part of the same thing. And I think the majority of people would be absolutely happy with that. I think this is just shows how sensitive. The community can, can be, and that's not a criticism of the community. It's just kinda like, look, look how dry the wood is.
And it doesn't take much to, to ignite things because we've had a bad couple of years, we all want to support ACF. And honestly, if they come up with some way of kind of giving them, you know, extra dev money and stuff like that, then I'll definitely consider that. But at the same time, we do have to consider, you know, they've bought this plugin as digital sprains.
Uh, they, they, in, in five to 10 years time when they've matured it, they don't want to, you know, go, okay, we've worked on this plugin for five years. We're about to sell it. And then Elliot goes, hang on. I've decided that, uh, you guys need to pay me money every month, uh, when you sell this product to the next person and, and, and they'll be like, no, that's not the deal.
And, um, so I think, uh, I guess what I'm saying is that businesses business, when you buy something, but it doesn't mean that you can't reach out to that community of customers and go, Hey, should we do something even better together? This is the history of ACF. Let's, let's put some money inside guys. We're going to make some money out about this in five years, but you're going to get an amazing product, but it's going to be eclipse.
Anything ACF has ever even done before. We've got eight developers working on this now rather than two. And so I think that's the direction that it should go. I don't think Brad should give up and go, oh my gosh, we can't ever ask these people for any money again, because they, the people that, where it blew up was kind of small.
It was the 1% of the, if the 1% sort of thing, you know, that care about this kind of thing. And then it just escalated on social media as things tend to do.
Nathan Wrigley: [01:17:04] I think Brad should worry because I've just started a new plugin and it's called very advanced custom fee. So advanced,
Joe Casabona: [01:17:15] you know, if Elliot NFT, uh, the AFC though, you know, he would get money every time it got sold or whatever and Ft.
Nathan Wrigley: [01:17:25] Yeah, she just spoke. I literally can't get my head around that, that people pay, like life-changing amounts of money for a digital token, which can't, as far as I can see means nothing. I don't get it. It makes no sense. It's literally like me giving you a piece of paper and saying it's 50,000, a hundred, maybe 300 for that.
Joe Casabona: [01:17:46] You can photocopy it and give it to whoever you want, but you have the original, you got the original.
Nathan Wrigley: [01:17:51] I got the first
Joe Casabona: [01:17:51] tweet, Brad Williams on he liked buys NFTs like every night. Okay.
Nathan Wrigley: [01:17:57] I'll probably be wrong right wrong, but let's make this the last minute. Yeah, you can just stay that way about this. It's um, it is, it is a silly thing is Monte Python would say, I think that's the first time I've quoted Monte private moving on iconic WP.
You're doing this one. Aren't you Paul? Is that all
Paul Lacey: [01:18:18] right? Uh, yeah, sure. So I, conic wp.com is a suite of, I think 15 will commerce related plugins. And they've been acquired by Stella stellar WP, which is the new brand name that the liquid web has kind of put out there too, to be the brand that sort of holds all its uh, plugin, IP as such and Stella dopey.
Now has I themes restrict content pro give WP the events, calendar, cadence, 30 P iconic dopey. So I mean what a, what an amazing story. Oh,
Nathan Wrigley: [01:18:54] isn't it, it really is a good
Paul Lacey: [01:18:56] name actually. Yeah. Yeah. It does say on their website, actually it gives you an idea of the direction they're going to go. They've got a huge font.
I think it's on their homepage somewhere. If you click on the logo, probably take you back to the, um, Uh, just, uh, just telling you how WordPress websites, if you, if you scroll down a little bit, it says somewhere we're obsessed with commerce. It's a little bit further down than there. Think there you go there.
And so that, that kind of, to me, kind of, uh, so it says, it says everything that the direction they're going to take is this woo commerce direction. I think Joe, you might've said on your podcast, uh, when you could, it's a good, uh, definitely listen to Joe's latest podcasts. Cause he's talking all about the concept of acquisitions and the why and what it means to us and, and all the different companies and everything.
But I think liquid web have a woo commerce specific hosting package. They've got all these plugins they've just bought, um, iconic WP. So the chances are you're going to see a product from the hosting range. That includes free access probably to a bunch of these different plugins. So that basically this hosting company can push out.
Solutions ready-made solutions and packages for people. Um, another amazing acquisition, some serious talent on under this umbrella. Now it was nothing like it. Actually, I think this is, I guess, collection of big names. Uh, the, I can imagine the, one of the things I'll just say, sorry, Nathan was that if you look at these kinds of acquisitions that the hosting companies are making, they tend to be solutions for end users.
ACF is quite a different one, really, because it's, it's a, it's a high-level one. And I think we probably just don't hear about a lot of the other ones that are for developer tools. ACF is more of a developer tool. Uh, so delicious brains, you kind of wonder what they've got planned for that and that that's, that's why I think you have to kind of come in and say, can we get in and help them move that forward?
Whereas we started doing Pete they're clearly buying things for their end users and creating packages say, um, Joe and Jennifer and Nathan, I don't know what you've got to say about this, but an amazing, I'm
Nathan Wrigley: [01:21:02] gonna quickly say this. We had James Kemp on the podcast. Oh, I dunno. Maybe like, oh, we had him on this podcast, but also on the, just the audio podcast.
Um, and really nice guy, another really nice humble guy. Um, but I kind of, I kind of feel that it may be, he, he, uh, I have to describe this. Um, I don't want to say anything inflammatory, um, It had gone perhaps a little bit under the radar. It wasn't quite as on the tip of everybody's tongue. So I wonder if pushing it towards Stella, we'll just give it like the boost that it deserves, because if you go and look at, I don't know if the iconic website, the old site is still up, I'm guessing it probably is.
There's good stuff. There. There's a boatload of great things to do with WooCommerce there. And, um, and I'm, I'm pleased for James. I'm really, really happy for him that he's managed to sell it on to another great custodian. So I'll shut up Jennifer or
Jennifer Bourn: [01:21:58] Joe. I think what I what's interesting about these two acquisitions is I think they went to the, to the places that they make sense, right?
Like delicious brains is known for their developer tools. I mean, WP migrate, DB pro, like how do you not even use that? Right. That's just synonymous with, with building and too. So to have someone who's already committed to building really high quality, good. Tools for developers take on ACF made a lot of sense, right?
And there's some extra trust built in there. And then having stellar WP from liquid web and nexus taking iconic WP into that, into their fold. Right. And pulling that into their offering. It is it's for site owners and users, and we've already seen kind of liquid webs and investment in to e-commerce when Chris lemma went over there, like they really pioneered the idea of.
WooCommerce hosting and woo commerce, um, packages for users that had all of these things built in to help you run a better online store there. You know, you sign up for a WooCommerce hosting plan and you've got analytics and you've got all of these things already built in to their WooCommerce hosting plans.
And you look at the plugins that they're bringing in, right? Bringing in iconic WP, bringing in, give these are all things that users need to be able to do. E-commerce right, to be able to take donations and support nonprofits or improve their e-commerce site and sell more money through their site and make more transactions and improve user experience.
And I think we've seen that with liquid web's with rolling out their store builder, right? One click spin up an e-commerce store. We're dropping in sample content. We're dropping in sample images. Like you pick your niche, you pick your thing, you hit a button and you have a site. Ready to edit. So I think it's looking at the acquisitions.
Like sometimes you look at an acquisition and you're like, that was weird. Like that, that I didn't see that, but these really make sense. If you look at kind of what these companies do and kind of what their goal is moving forward, you know, that whole idea of work obsessed with commerce, right? Leading into making, making, owning, and running and building an e-commerce site as easy as possible with WooCommerce.
That's where their focus is. So this to me makes tons
Nathan Wrigley: [01:24:25] of sense. Just before we gave Joe a chance to speak. I'm just going to put his, um, his podcast episode up. Uh, there we go. That's the one, I think Paul was, you were just mentioning, um, how I built.it. So not how I built it, how I built.it like an Italian website.
Uh, Joe Casabona I, that was my attempt at being Italian. I'm sorry. That was good. That was good. Yeah. Anyway, there you go. There's a podcast episode, uh, released really recently called what do acquisitions in the WordPress space mean? Joe, if you've got anything to add? Well, um,
Joe Casabona: [01:25:00] handed out. Absolutely. So there's a short link to that WP review.io will just take you to like that part of the website.
So you don't have to remember that ridiculously long URL. Um, but first of all, um, I think that probably delicious brains should change their homepage. The headline should be, how do you not even use that? Uh, I think that's perfect because it's so true. Uh, but I mean, with respect to, um, uh, stellar WP and liquid weapon and nexus, I mean, Jennifer made all the, all the perfect point here, right?
They have managed WooCommerce hosting. They just rolled out a store builder. I made this point, uh, for the first time, a few weeks ago on this podcast where it seems like each hosting company is picking their, their niche and their niche and they're digging in. Right? Yep. WP engine is targeting designers probably.
Right? Cause they bought studio press. They bought flywheel, which was like designer specific hosting really. Um, GoDaddy is focusing fully on WooCommerce nexus, liquid web. They're focusing on a bigger commerce picture. They were the first ones to roll out, uh, something like managed WooCommerce hosting, but then they also, but restrict content pro give WP WP complete, I think was the other one that they it's like.
It helps you. Build courseware without an LMS pretty much. Um, and so they're focusing on what are the ways that people make money online and how can we make that easier and rolling. I mean, iconic has just some really fantastic, really fantastic plugins here that make specific things in WooCommerce, a lot easier wishlist for woo commerce, woo commerce account pages.
Do you know how much code you have to fight to like make the account pages or like the checkout page look better than you want it then than it is out of the box? Like, so, yeah. Yeah. Right. And so these, these plugins, I think, will be great value ads for their management commerce. Um, customers managed WooCommerce hosting.
We gotta call it that, um, manageable commerce hosting customers. Um, but I, I wouldn't be surprised if we start to see some of those tools. Uh, kind of, uh, collaborate a little bit more right. With, with restrict content pro, uh, or with give WP and you have this, this big kind of choose your own adventure e-commerce store builder thing.
Nathan Wrigley: [01:27:36] Oh, I like the way I like that. Choose your own adventure.
Paul Lacey: [01:27:40] Yeah. Adventure books, for sure. Yeah. Do any of you, um, I don't know if you know, uh, David McCann is listening in on the comments or, and, uh, I noticed in his, uh, Facebook group, um, he, uh, got an email from, um, elemental, which isn't a personal email. It was just like, uh, you know, to all the customers who signed up to the early announcements about elementeries, um, kind of platform building ambitions and elementary have released their pricing actually for their hosting.
Uh, yeah. Yeah. So hosted, hosted solution with elemental pro pre-installed on there is, um, the typical price is just under $20 per month. Uh, but they're giving early bird access for $10 a month for, I'm not sure if that's like just a year or something. Um, but any thoughts on Elementor in this, um, In this kind of empire building thing at the moment,
Nathan Wrigley: [01:28:42] I feel
Jennifer Bourn: [01:28:42] like, I feel like buying Elementor as a site, like on a SAS, right? Buy it, get it hosted. You're moving almost more towards solutions like Squarespace, right? Where or wordpress.com or something like that, where it's less about buy this page builder to work on your theme and do things, but peers in different on all in one solution.
Like, I feel like that's more of a move with a longterm game on something like becoming a wordpress.com or Squarespace or something like that.
Paul Lacey: [01:29:17] The pricing is quite similar to automatics. WordPress dot comes entry-level business packages. So you, you could, you could say. They're going head to head with wordpress.com.
It's kind of like, were you both using WordPress and go this way? We can go this way. Uh, we can go to Squarespace and Wix or something idea
Jennifer Bourn: [01:29:40] of pay the monthly fee and it's there
Paul Lacey: [01:29:43] ready for you? Just press the buttons. Yeah. It feels like liquid web. And some of these other hosting companies are saying, no, you are totally aware.
This is WordPress. You wanted WordPress. You're going in on WordPress. And you're in there because you, you know, you know, you've heard that WordPress gives you all these options. Uh, so it seems that they're going in a slightly different direction. So do you remember, years
Nathan Wrigley: [01:30:05] ago, studio press bought out what was the, what was the product called?
But they completely remove the WordPress UI and it hadn't, that was it Rainmaker. Yeah. It didn't quite work out. And I, I feel that that, that might be the way that elemental may be going. I don't know, you know, just sort of. It's just elemental. You've got an elemental site and you log in and you get the element or user interface and it's slightly different.
I don't know. I don't know. Time will tell.
Joe Casabona: [01:30:32] Yeah, that seems like an interesting, I mean, maybe they have data that backs us up, right. But elementary is problem in the beginning was they gave too much away for free. Uh, it didn't really encourage people to upgrade to pro, but the people who were upgrading to pro or the people who were building websites for other people, I don't know.
I mean, I, it would, I think it would take a big marketing effort to reach outside of those people, uh, to the, to the Wix people or to the Squarespace people to find that alternative. Because I, I feel like, uh, Ella mentors core audience is really designers who don't want to spend their days like coding, nice landing pages or something like that's like an oversimplification of course, but, um, It's it's the, the freelancers or the agency owners as their pricing reflects.
Um, I think
Jennifer Bourn: [01:31:26] that was Rainmaker's problem. Right? Copyblogger had a huge, a huge audience. And I think they thought, Ooh, let us build our own website platform. And we'll be able to roll in the dough with all these monthly subscriptions. So they forked out WordPress, right. Rebranded the entire thing. So it looked nothing like WordPress,
Nathan Wrigley: [01:31:45] the thing was no,
Jennifer Bourn: [01:31:47] and they're co they're like crazy evangelists, Copyblogger fans, we're all in.
But once you got outside, those people, other people that bought it, like we had several people that hired us to build custom themes for Rainmaker. And I would log in and I'm like, what is
Nathan Wrigley: [01:32:02] this mess? It's blue, it's blue and red, blue, and white.
Jennifer Bourn: [01:32:05] I can't find anything. Nothing looks like what I'm expecting.
Like things are in weird places and they're hidden. And it was so much work. To work in that because they tried to make it something so different from WordPress, which fine if you're the people in that community. But once you get outside that community and your people are expecting something like WordPress, because it's studio press and it's Copyblogger and they're in that space and they log in and they're like, this is, I don't even know.
I don't even know what to do with this. Right. So at least Elementor has, has a similar user experience, right. To what? Yeah.
Joe Casabona: [01:32:46] And I mean, maybe they have customers who are like, Hey, this is great. If I didn't even have to think about hosting, right. Or if I could just sign my client up for an element or a site.
Right. Like make me an affiliate and then I'll make money from yeah.
Nathan Wrigley: [01:33:00] They run in off of those.
Joe Casabona: [01:33:04] Yeah. Elementor if you haven't thought of that, I want like 5%.
Nathan Wrigley: [01:33:08] Yeah. You heard it here first. And can I have just, I don't know, 1% his idea,
Paul Lacey: [01:33:15] that's the flywheel, the flywheel sell on your hosting model, but with the entire solution as well, isn't it saying?
Well, it's only what if about Rainmaker? We can ask, uh, Brian Gardner, uh, he's agreed to come on the show in the next couple of weeks or months. We haven't agreed on a date yet, but he's going to come on the show X, um, owner of studio crests. So we can ask him about what do you thinks about Ella mentor's plans in relation to Rainmaker?
Nathan Wrigley: [01:33:42] Yeah, we'll get the skinny, um, right. We've used up far too much of you. Good. You good. People's time. Uh, we've run over by about eight minutes. I apologize for that. Thank you. Thank you. Thank you. Thank you. Thank you. Thank you for coming on. Uh, Jennifer. Bourn what's the best place to find you, Jennifer. I know we've probably gone through this, but you never know somebody might be listening right at the end.
Where, where can we find you? Best Jennifer warren.com. That'll do it. And Joe
Joe Casabona: [01:34:09] casabona.org.
Nathan Wrigley: [01:34:10] Nice. And Paul,
Paul Lacey: [01:34:13] I guess you can look at Paul Lacey. Don't digital.
Nathan Wrigley: [01:34:16] Oh, nice. Yeah. And, uh, yeah, that'd be good. Thank you so much. I appreciate it. We'll be back this time. Next week, 2:00 PM. UK time. Every Monday, this week in WordPress, we'll be back and, uh, have a nice week, stay safe and uh, we'll see.
Oh yeah, we've got to do the awkward way you find, if it doesn't know about this, you've got to wait forwardly. I wonder how long it's going to lie.
These are affiliate links and the small amount of income we derive from affiliate income allows us to pay the bills and keep the lights on