The WordPress news from the last week which commenced Monday 3rd April 2023
Another week, and we're bringing you the latest WordPress news from the last seven days, including…
Yoast SEO drops a new update and encourages people to upgrade their PHP version.
TeamWP wants to measure employee engagement and have a survey they'd like you to fill in.
Kadence WP's take on WordPress 6.2.
WordPress Gears Up for 2nd Women and Nonbinary Release Squad.
The new WordPress history book, covering the last 10 years, is open for you to contribute to.
There's been a critical vulnerability in the Limit Login Attempts plugin, which you need to update.
Munir Kamal has a new (and super unobtrusive) AI plugin.
We all hate pop-ups don't we? Let's get rid of them!
Another week, and we're bringing you the latest WordPress news from the last seven days, including…
This Week in WordPress #248 – "Cute Puffins"
With Nathan Wrigley, Michelle Frechette and Courtney Robertson.
Recorded on Monday 17th April 2023.
If you ever want to join us live you can do that every Monday at 2pm UK time on the WP Builds LIVE page.
WordPress Core
adamadam.blog
WordPress Playground public API allows you to run and control an entire WordPress stack in your browser. In this post, you will learn how to get started…
adamadam.blog
WordPress Playground public API allows you to run and control an entire WordPress stack in your browser. In this post, you will learn how to get started…
Community
Plugins / Themes / Blocks
shop.gutenberghub.com
Similar to Notion AI, this AI plugin is designed for WordPress. It's a personal AI writing assistant integrated within Gutenberg. You can use it as needed…
shop.gutenberghub.com
Similar to Notion AI, this AI plugin is designed for WordPress. It's a personal AI writing assistant integrated within Gutenberg. You can use it as needed…
wordpress.org
Nest multiple blocks inside lists of any kind of list (ordered, unordered, no marker, etc), or do away with list markers and use it like a repeater…
wordpress.org
Nest multiple blocks inside lists of any kind of list (ordered, unordered, no marker, etc), or do away with list markers and use it like a repeater…
elementor.com
Elementor 3.12 includes a number of eagerly awaited features that will take your website's design and navigation to the next level…
elementor.com
Elementor 3.12 includes a number of eagerly awaited features that will take your website's design and navigation to the next level…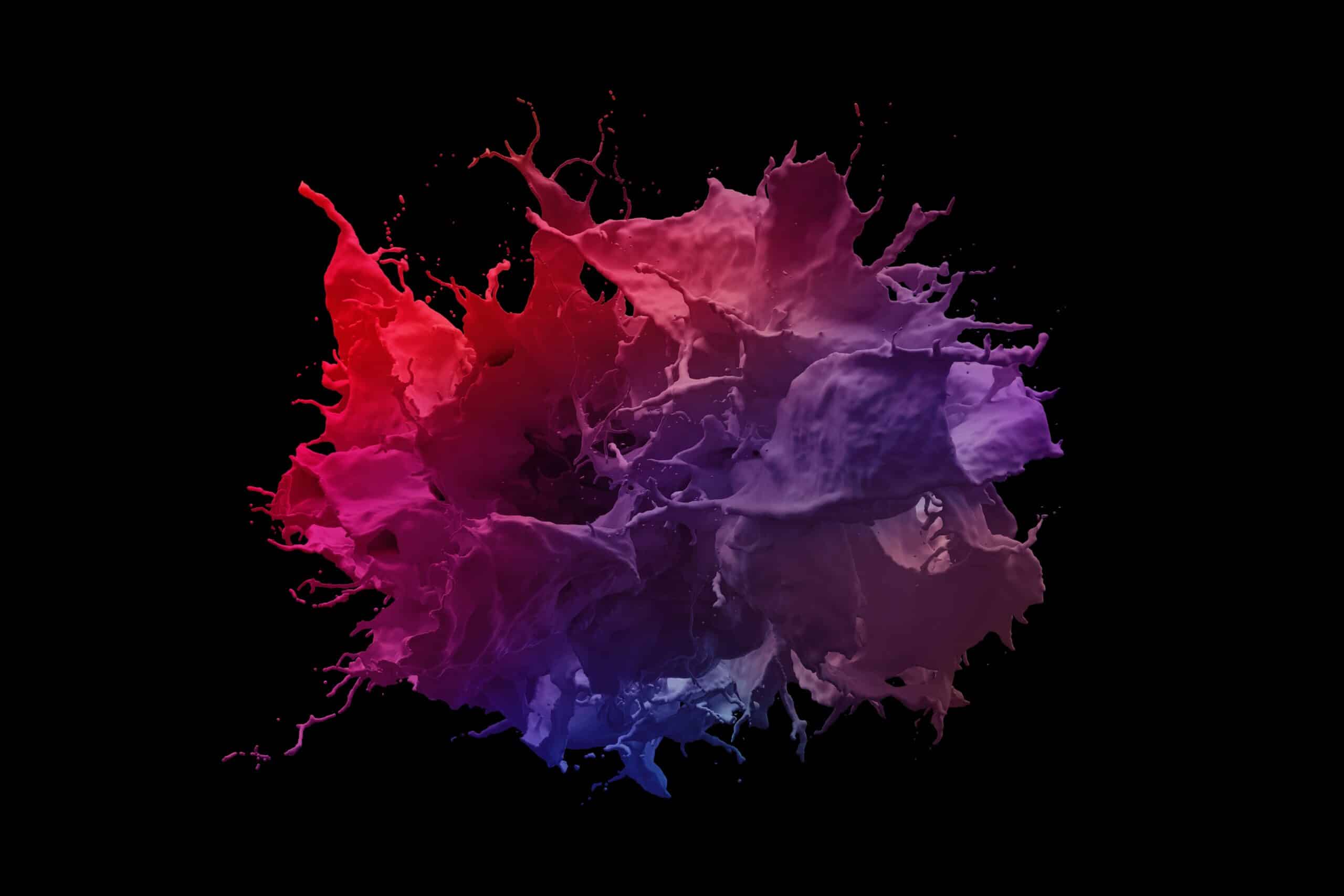 checkoutwc.com
The highly anticipated release of CheckoutWC 8.0 is just around the corner, set to launch in just a few weeks. And let me tell you, this is our biggest release…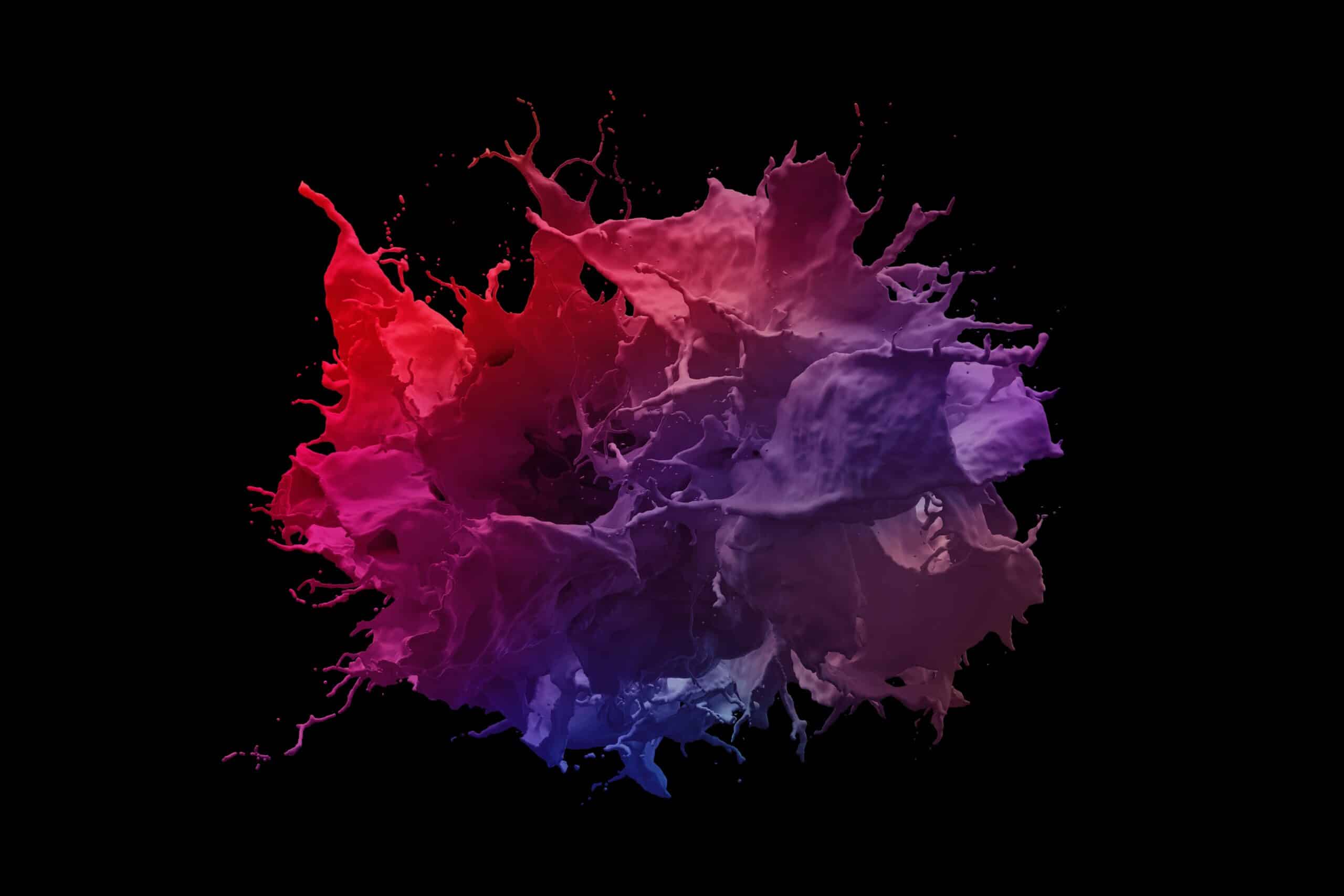 checkoutwc.com
The highly anticipated release of CheckoutWC 8.0 is just around the corner, set to launch in just a few weeks. And let me tell you, this is our biggest release…
wptavern.com
WooCommerce 7.6 was released today with two new blocks merged from the WooCommerce Blocks plugin. The Single Product Details block and the "Add to Cart" Form block are now available…
wptavern.com
WooCommerce 7.6 was released today with two new blocks merged from the WooCommerce Blocks plugin. The Single Product Details block and the "Add to Cart" Form block are now available…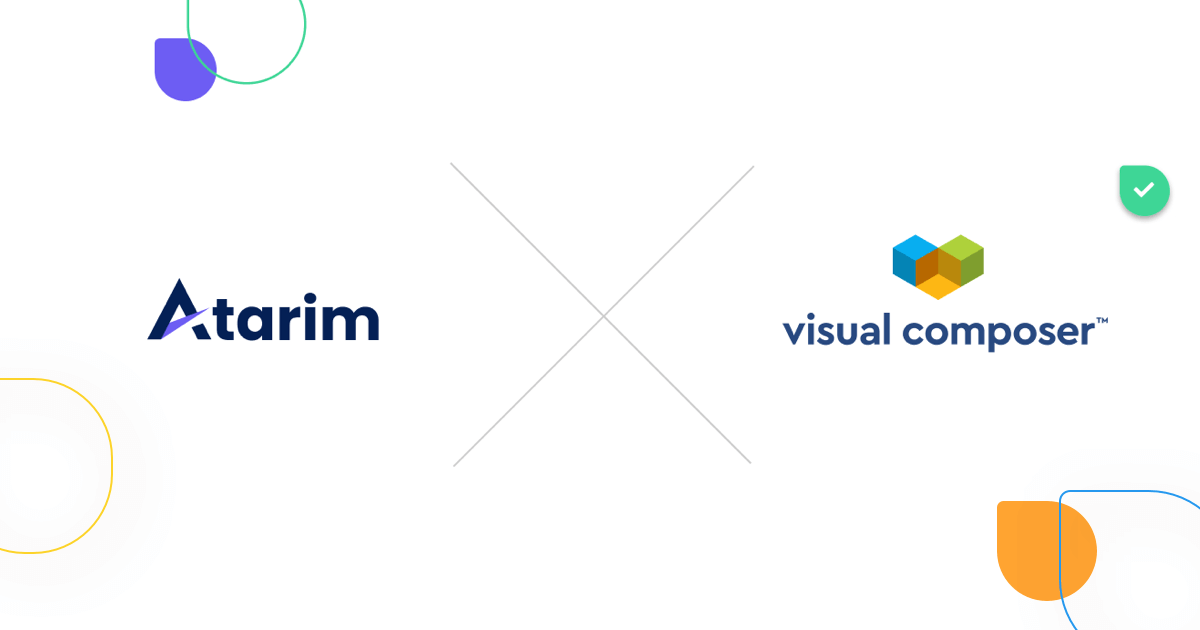 visualcomposer.com
Discover how the Atarim integration in our latest release can transform the way you collaborate with clients and teams…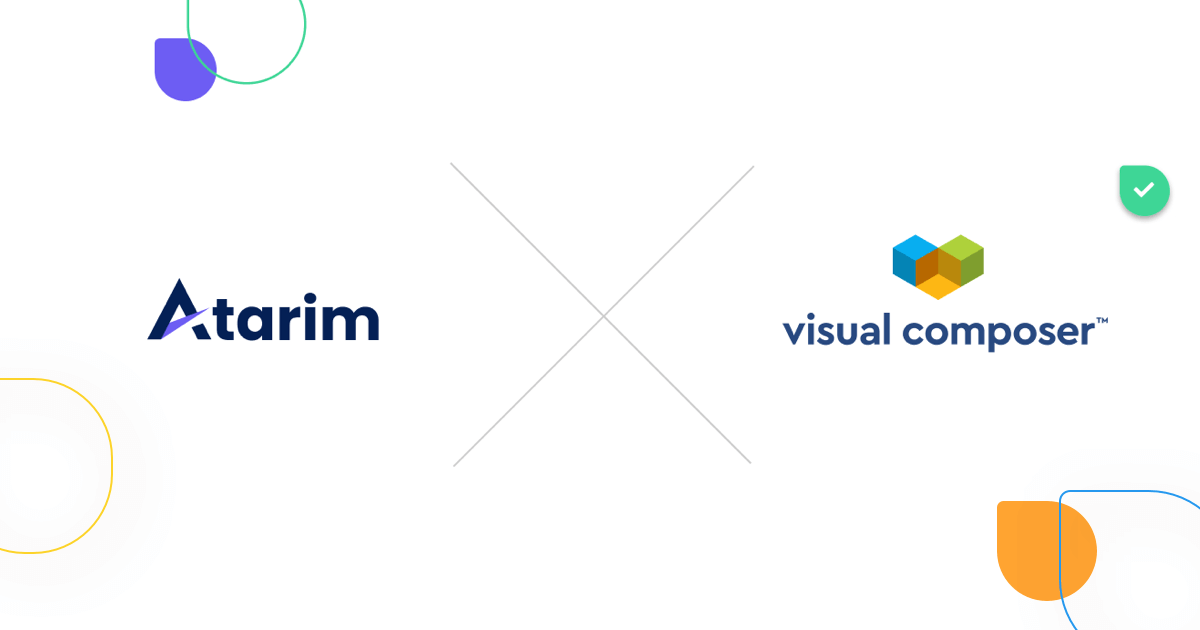 visualcomposer.com
Discover how the Atarim integration in our latest release can transform the way you collaborate with clients and teams…
Deals
wpbuilds.com
Find WordPress Deals on the WP Builds Deals Page.It's like Black Friday, but every day of the year. Search and filter deals from your favourite WordPress companies.
wpbuilds.com
Find WordPress Deals on the WP Builds Deals Page.It's like Black Friday, but every day of the year. Search and filter deals from your favourite WordPress companies.
Security
ithemes.com
Each week, we report the latest vulnerabilities in WordPress plugins and themes. Vulnerable WordPress plugins and themes are the #1 reason WordPress sites get hacked…
ithemes.com
Each week, we report the latest vulnerabilities in WordPress plugins and themes. Vulnerable WordPress plugins and themes are the #1 reason WordPress sites get hacked…
wordfence.com
On January 26, 2023, the Wordfence team responsibly disclosed an unauthenticated stored Cross-Site Scripting vulnerability in Limit Login Attempts, a WordPress plugin installed on over 600,000 sites that provides site…
wordfence.com
On January 26, 2023, the Wordfence team responsibly disclosed an unauthenticated stored Cross-Site Scripting vulnerability in Limit Login Attempts, a WordPress plugin installed on over 600,000 sites that provides site…
bleepingcomputer.com
An estimated one million WordPress websites have been compromised during a long-lasting campaign that exploits "all known and recently discovered theme and plugin vulnerabilities" to inject a Linux backdoor…
bleepingcomputer.com
An estimated one million WordPress websites have been compromised during a long-lasting campaign that exploits "all known and recently discovered theme and plugin vulnerabilities" to inject a Linux backdoor…
techradar.com
A Canadian cloud unicorn leaves a database unattended…
techradar.com
A Canadian cloud unicorn leaves a database unattended…
WP Builds
wpbuilds.com
Accessibility is a topic which is getting much more attention these days, and rightly so. It's important for websites because it ensures that everyone, including people with disabilities and impairments…
wpbuilds.com
Accessibility is a topic which is getting much more attention these days, and rightly so. It's important for websites because it ensures that everyone, including people with disabilities and impairments…
Jobs
jobs.wordpress.net
Migrate existing WordPress websites to a new hosting providerModify and customize the CKEditor 5 Plugin for WordPressEnsure proper functionality and performance after migration and customization…
jobs.wordpress.net
Migrate existing WordPress websites to a new hosting providerModify and customize the CKEditor 5 Plugin for WordPressEnsure proper functionality and performance after migration and customization…
jobs.wordpress.net
NMA Los Angeles if growing and in search of a WordPress developer with exceptional proficiency in both Front-end and Back-end development…
jobs.wordpress.net
NMA Los Angeles if growing and in search of a WordPress developer with exceptional proficiency in both Front-end and Back-end development…
wpbuilds.com
Post a Job If you know of a job in the WordPress community, please feel free to post it here…
wpbuilds.com
Post a Job If you know of a job in the WordPress community, please feel free to post it here…
Not WordPress, but useful anyway…
The WP Builds podcast is brought to you this week by…
Omnisend is the top-rated email and SMS marketing platform for WordPress. More than a hundred thousand merchants use Omnisend every day to grow their audience and sales. Ready to start building campaigns that really sell? Find out more at www.omnisend.com
The home of Managed WordPress hosting that includes free domain, SSL, and 24/7 support. Bundle that with the Hub by GoDaddy Pro to unlock more free benefits to manage multiple sites in one place, invoice clients, and get 30% off new purchases! Find out more at go.me/wpbuilds.
It's like Black Friday, but everyday of the year! Search and Filter WordPress Deals! Check out the deals now…
Transcript (if available)
These transcripts are created using software, so apologies if there are errors in them.
Read Full Transcript
[00:00:00] Nathan Wrigley: It's time for this week in WordPress, episode number 248, which was recorded on Monday the 17th of April, 2023. This episode entitled Cute Puffins. I'm joined today by two fabulous guests. I'm joined by Michelle Frette and Courtney Robertson. It's a WordPress podcast, so that's what we're gonna talk about.
We're gonna talk about a new initiative called Team wp. They've got a survey out on, they're trying to gain some information about how teams behave in the WordPress ecosystem. We also talk. Cadence's view of WordPress 6.2 and whether the full site editing is usable. As yet, Yost SEO are encouraging people to upgrade their plugin, but also to upgrade their version of php, which is an important thing to do.
The second women and non-binary release squad will be happening later this year, and we have a fairly long conversation about that. Building blocks. The evolution of WordPress is the follow up to the first milestones book about WordPress, and it's completely open sourced on GitHub, and so you can contribute to that.
There was over the last week, a severe vulnerability in the limited login attempts. Plugin, 600,000 sites need to update. We have a long chat about the ghost CMS and the interesting way that they're marketing it in opposition to WordPress. We talk a little bit about ai. And popups and all sorts of other things as well. It's all coming up next on this week in WordPress.
This episode of the WP Builds podcast is brought to you by GoDaddy Pro, the home of managed WordPress hosting that includes free domain SSL and 24 7 support. Bundle that with The Hub by GoDaddy Pro to unlock more free benefits to manage multiple sites in one, invoice clients and get 30% off new purchases. Find out more at go.me/WPBuilds.
Hello? Hello. I've got the wrong screen. Hello? Hello. There we go. That's better. How are you doing? Very nice to have you with us. It is number 2 48 248 of this week in WordPress. We are WP Builds and we're joined by two very nice people today.
They're probably both of them getting up quite early. I dunno how the whole daylight saving thing, cuz we had that swap over at some point. Is it not that It's probably got better than rather than worse. Has it? You don't know. It's 9:00 AM
[00:02:40] Michelle Frechette: here. No,
[00:02:40] Nathan Wrigley: that's not so bad. Okay. I don't feel quite,
[00:02:43] Michelle Frechette: I'd like to let you, I'd like to let you believe that we get up ungodly early for you.
But it's Monday morning, Michelle. So that was the true, that was the voice of Michelle Frette. How are you doing Michel? I'm good. How are you? Yeah, really good. I took a week off last week to spend a bit of time with the family, I dunno what the sort of routine over there is. But over here that day is a, what we call like a bank holiday.
[00:03:06] Nathan Wrigley: So last Monday was a bank holiday and basically everything is shot. The sort of essential stuff is open. So it was apropo for me to take a day off and perfect. We hung out and just kick back with the kids and it was, yeah really nice. Michelle is the director of Community Engagement for Stellar WP at Liquid Web.
Michelle, I'm on your old longer. W That's alright. I'll paraphrase. She does Toms in the Word Press community. Exactly. She's got a podcast called WP Cafe Torque. She runs underrepresented in tech, or she's the co-founder of, I should say creator of WP Korea pages. She's on the board for Big Orange Heart.
She lives in Rochester, New York. She loves taking photographs. She puts them online for. Free. And you can find out [email protected]. H How was that?
[00:03:59] Michelle Frechette: That was good. That was good. I'll take it.
[00:04:01] Nathan Wrigley: Yes. Thank you. And we've also got Courtney. Hello Courtney. How are you? Hello.
[00:04:07] Courtney Robertson: It's
[00:04:07] Nathan Wrigley: good to see you. Yeah.
Thank you for joining us. Once again. Courtney is the, is an open source developer advocate, a GoDaddy Pro who our fine sponsors, as you'll see in a moment on our homepage. She is a WordPress training team, faculty member and helps fund WordPress contributors through the WP Community collective.
Actually, speaking of which, if you go back a few weeks, we had the we had you on the podcast, the WP TA podcast, talking about that. Would you, just very briefly, cuz we're not gonna be covering that, just tell us what the WP Community Collective is cuz it's a dead call project that maybe some people haven't.
[00:04:44] Courtney Robertson: Yeah, so the really short version is let's fund contributors. And what does that mean? Any of the 21 make WordPress teams. Anything along the lines of you might have seen over the weekend on Twitter that when Stina was mentioning this getting diverse speakers to word camps if they are selected to speak, could fall within that purview.
Anything that relates to an official WordPress event or one of the WordPress teams, let's get people funded so that financial barriers are no longer a constraint. We are right now at our website will show about halfway towards the goal. We're counting the general fund of funding Alex Stein as the accessibility contributor when that goal is met.
Then Alex will be funded for six months at about five to 10 hours a week, as Alex would like to do this part-time. To work on accessibility issues throughout the WordPress project, whether that is on the software release or on some of our make websites or the Learn website or lots of places. Alex is a fantastic person and does amazing dev work.
We have a couple more. We have a grant that is processing. We had received some funding as a grant, so that is not yet reflected, but it will be reflected on our website soon. So that puts us at 75% of the wage where it's getting Alex funded. We're really excited about it. And then we'll start looking into what maybe some of our next areas of where else should we get contributors funded, should look like, and it simplifies.
Whether it is Nathan as a person saying, I have money and I'm gonna stuff it in an envelope and send it to a contributor. No. Or a corporation, an organization of any sort, any size that wants to, again, match up with that. Maybe they've got some funding, but they don't have staff hours, so they would like to do things this way.
So it's a great opportunity to get contributors.
[00:06:33] Nathan Wrigley: Yeah, so WP Community Collective sort of sits in the middle between people who've got money and don't necessarily know what to do with it and people who need some funding, and so you act as that sort of bridge sitting in the middle. The episode that I was mentioning there is that number 66 on the WP Tavern website.
If you go to wp tavern.com and then you hit this little podcast button that. Podcast episodes appear, and number 66 is, say Reid and Courtney talking about this in far greater depth. And it's a really worthwhile thing to check out. Anyway, thank you Courtney for joining us. Really appreciate it.
We are gonna talk about the WordPress news. That's what we do each and every week. Just a couple of quick things before we begin. Ooh, let's get rid of that little naggy thing. This is our website, WP Builds.com. The opp opportunities to subscribe. We are not the spammy people that we might talk about later.
Really you get two emails a week and it's just to say, we produced a piece of content. Here's some paraphrase. Stuff about it. And do that by clicking in this box here. Go and sign up in that way. As you can see, GoDaddy Pro, who currently worked for they are the sponsors of the WP Builds podcast, has been for a very long time, and it's greatly appreciated.
Certainly keeps the lights on. If you are joining us and you wanna share this, probably the easiest way is to go to your social channel of choice and share the link, WP Builds.com/live. If you head there, it's YouTube comments, you need a Google account. I believe that you can't do it anonymously. So you know, that's just rigor.
Alternatively, if you go to our Facebook group, you can do it there, WP Builds.com/facebook. You can find the post, it'll be alerted to you at some point, but you do need to and let us know who you are because Facebook anonymize that. And you can do that by going to chat dot restream io slash f and we will know who you.
Ah, so please feel free to share it. Oh, good grief. We've got a few comments coming in. This is nice. Nomad Skateboarding. I'm just gonna say thank you to Nomad Skateboarding. He knows what I'm saying. Thank you for I appreciate it. He is coming from Tijuana in Mexico. I hope I pronounced that I think I did.
No, not at all. On the other side of the right. Did I screw it up? Tijuana? Okay. I was pretty close. I'd say I got 80% on the other side of the, it sounds like a Truett. Yeah. Thank you. Yes indeed. Yeah. Mashing it up. Valencia is the destination at the moment of Pete Janee. Very nice to see you.
Thank you for joining us. Also, this is one of those interesting ones where one of you two, Courtney and Michelle have paired your account. This a app and it's allowed other people to get sucker. So I appreciate that. That's brilliant. There we go. So thank you. It was Courtney
[00:09:23] Michelle Frechette: cuz I have no
[00:09:23] Nathan Wrigley: idea what you're talking about.
Okay, I'm gonna, I'm gonna butcher your name as well, so I'm really sorry about it, but I'm gonna say Ahan sank. Oh, I'm so sorry about that. But yeah, thanks for joining us and as always, Peter Ingersol brings in the weather. He's in Connecticut after a record breaking heat last week. Nice to hear Peter.
We're back to more reasonable weather. It's a nice 15 degrees centigrade on the cloudy sky. 15. We dream of 15 here in Yorkshire. It's about seven at the moment. There's this Monty Python sketch called the Four Yorkshireman. Just go and Google it and you'll know what I'm on a dream of Seven Degrees. We were
[00:10:02] Courtney Robertson: close to 30 last week, Nathan 30, which is like 85.
Yeah, 30 Fahrenheit. Yeah. Yeah. We've had a heat wave. I'm sure Michelle even felt some of that. She's between Peter and I.
[00:10:14] Nathan Wrigley: Right. Okay. That's,
[00:10:16] Michelle Frechette: but I'm only at 46 today, which is about eight Celsius, so I am right.
[00:10:20] Nathan Wrigley: I'm not in a good mood now. You've put me off. But thank you very much for joining us.
Also Sonal, thank you very much for joining us. Nice introduction for Michelle from Nathan. Oh, thank you. Thank you. It was a bit rushed. Jess, Rick. Hello. From Gloomy Central Florida. That's more like it. We like the gloom. It's raining here today. 20 degrees Cent Road, which is a lovely reprieve from the usual 26.
And the comments just keep coming. Oh, Jess is saying nice things about your WP Community Collective. That's great. And I could keep going. Rob Cairns, thank you for joining us. Appreciate it. But we got things to say. Hello from Berlin. Posner thank you very much. I'm sorry if I missed anybody out.
Oh, somebody here ma oh, it's got a, it's got some kind of punctuation mark of the a, I dunno what it does. I'm gonna say man's hello from Sweden. I'm so sorry, but let's get on with the word pressy news shallow way. So the first thing up is not that one. We've already done that. There's the podcast episode that we mentioned.
We're gonna talk about something that a guest who was on a couple of weeks ago, James Je, I dunno if you were here a couple of weeks ago, he was on and he's got a really new direction in the WordPress space. And Sarah Gooding has written about it on WP Tavern. It's called Team WP Now. I confess, I'm not really all that ofe with what team WP is.
I did read this, but for some reason it just didn't click with me. I couldn't quite work out what it was, but my understanding is that he's trying to figure out I'll read cuz it's probably better. It's a project that aims to advocate for opens open f people first workplaces in the WordPress ecosystem.
And his first initiative is to launch the team experience index, a benchmark employee engagement survey designed specifically. For people working in the world of WordPress. He goes on to say, and I quote James, the distributed nature of WordPress companies means that they often like the resources and knowledge to create open, truly open people first workplaces.
The Team Experience Index fills this gap by providing insights and benchmarks that help companies identify strengths and areas for improvement. Fostering an open, collaborative and innovative work culture. So I guess the idea really is to knock teams' heads together and try to figure out what is it in your process that works well?
What is it that we in our team do well and figure out some sort of way that we can all help each other now? Obviously on the commercial side, that seems a little bit peculiar. You might wanna keep some of those cards close to your chest, but I just think this is a really nice initiative. There is a link it's buried right at the bottom of the article.
It says, complete the survey and it takes you to the survey and it's a sort of four or five minute fill. You can go through the whole thing without o opting into certain things. There are certain requirements indicated fields are required, but most of it is not. And I think really given that he's starting out in his new direction, it might be quite a nice idea if you're part of a team to go fill that out.
Dunno if Courtney or Michelle saw this or have been in touch with James about it or anything. A little
[00:13:26] Michelle Frechette: bit. I I, I understand that, the idea of anonymous versus not anonymous. When you are the director of community engagement at Stellar WP and you put that in there, you no longer are anonymous.
So I am the only one with my title. So my name may not be associated with it, but certainly it would be d it would not be difficult to know who I am. However, you, if you're going to do the survey, you just have to trust that that James is not going to use that information in a way that would out you for having given any opinion on what's happening at your place of employment.
One of the things that James has talked about a lot in the past is that emotional safety in the workplace. And I think that has a lot to do with the impetus behind his project here. Some of the least favorite words that you can ever hear are, can we talk or, I need to talk to you. Yeah.
Those are words that often come with that dread, that pit. In your stomach, having that reaction, that visceral reaction to the words like that. And, one of the things I've tried to, and I'm not, I don't have anybody under me now where I am, but for years I was over a staff and that was something I would never do.
I would say, Hey, I have questions about X, Y, Z or I have a new project idea about X, Y, Z. When do you have time that you could chat about it so that it takes that fear or this thing? There's no oh my God, what does she wanna talk to me about? And that's just one tiny little thing about creating workplace security, right?
And that emotional safety in the workplace. And so I think that's a lot of the impetus behind what James is doing, talking about the fact that when we work remotely, you can't even say I could say, Hey, do you have minutes to talk? We need to talk. But if you see it written in Slack, it all says the same thing because there's no inflection.
Yeah. And so with remote work, it becomes an even more, there's more at stake, right? Because we don't know what's that? Somebody's sitting at their desk. We don't want to like keystroke log and make sure that the mouse is moving and nobody wants that kind of a workplace environment. So what can we do within our workplaces to make sure that while we are also, while we are being productive, we also have the safety and security that comes behind working in a team that absolutely values you and is not distrusting of you, or making you want to leave and go someplace else.
Thank you. I paraphrase, James, if you're listening, please chime in. Yeah. If I got that wrong, let me know. But I think that has a lot to do.
[00:16:01] Courtney Robertson: Courtney, anything on this? I think it could be really valuable when I've worked for very small companies that I've worked for really big companies.
The idea of internal teams being more unified, and I see this even inside of the WordPress project too, where during Covid I saw, we are now at 21 teams in the project. Learning how to communicate across teams, learning that we're all part of one bigger team and how to leverage each other's strengths.
I think that's really valuable insight. And I think that idea, like Michelle is saying of some of the people in skills that go with it is really helpful. It's what it comes down to is learning how to just be a team itself. So I'm intrigued. I spoke with James A. Little about it at work Esia.
I'm excited to see the launch happening.
[00:16:51] Nathan Wrigley: You can, obviously, what we've been talking about here really is the survey in which he's trying to ga gather some information. And the information he will be revealing says in the article anyway during Word Camp Europe. So it'll be widely publicized, but the website itself that James is working on is [email protected].
Yeah, so you can go and check it out there. Thank you for your contributions to that. Next piece I've got is over at Cadence wp. This is, it's a little bit older, the really, probably couple of weeks, something like that. But I had a week off, and so I thought this was quite a nice one. Ben Ritner, who I think he was the singular founder of Cadence, wp.
He yes, he's written a piece called WordPress 6.2 in the state of full site. Fitting, which now I think really has been just renamed site editing. And he was talking about the fact that in WordPress 6.2 there's a lot of great new features. We've been over that multiple times. We've seen it all.
I imagine by now most people have played and found some part of the UI that's new cuz there certainly was quite a lot in there. I continue to love the way that new patterns or any patterns are shown to me in the post editor that I think is dead cool. That's my number one great thing. But Ben talks.
Where he's at with 6.2 in terms of his product. And really the thing that I think is grind, grinding him to a whole is just that some pieces of the full site editing experience, particularly around the header and. Navigation comes up, it feels that we're not quite there yet. And I, my experience has been so far, and I've downloaded all of the beta releases of 6.2 and then the stable version of 6.2 and had a play.
And I just keep coming back to classic themes for headers, particularly because of the state of the, just the capability to be able to, I don't know, modify things in a really straightforward way that I'm familiar with. I'm still there. I can't unpick that. There just doesn't seem to be quite enough yet packed into the navigation block.
It not in terms of nesting pages and posts and all of that, more to do with the ability to just quickly pick a style set, some fairly simple defaults, and you're out of there and it's done and it took you moments. Whereas in full site editing I just don't see that. So that's his little, it's not already a gripe.
I just think what he's saying is, let's wait. Somebody somewhere, whether it's the core team or some third party developer. This is a, an area of rich pickings. If somebody comes along with a, I don't know, a, an alternative navigation block. Think advanced custom fields, which just improved custom fields.
We could have the same thing here, couldn't we? A header builder or a navigation block that you can use that somebody else has created. The groundwork has been laid by the project, but for me at least, it's not quite there yet. I'm gonna turn that one over to Courtney first. I think you've got some thoughts on this.
[00:19:47] Courtney Robertson: Yeah. So one of the things I would say out of the box here is a tip or a trick. If your main issue is literally just creating your navigation menu, go use a classic theme, make your navigation menu, then switch over to a block theme, because you can pull in Yep. Your. Your navigation menu's already done from a classic theme.
I know that experience of the current navigation block and the whole setup of it is probably the one area of refinement we need the most work in. There were some good advances that we're going to come out in six two, but unfortunately I got punted probably we'll see in six three, although I can't confirm that yet.
And if you're really interested in testing where that's going, if you installed the Gutenberg plugin, which you don't have to do, but if you really wanna try it out, the Gutenberg plugin will allow you to turn on that navigation block experience that we might see. Other thoughts that I have towards this I've been creating some of the materials unlearn.wordpress.org, specifically around the NAV block.
And so I keep a close watch on what's going on with that to figure out when to revise these things. It's, it needs some more design controls. Yeah, that's it. So what Nathan's point was, is that you need a user interface of design controls for You wanted more rounded effects around the words so that they were almost button like and things.
And yeah we still have some work to clean up in that. And I think even if we're heading into phase three, that doesn't mean phase two work. Like the nav block is just gonna be left to squander. We have to continue iterating upon that. The other thought that I have is that overall themes are having more options as we're press issues more releasing, right?
Yeah. There are more options to slowly progress what was considered a classic theme. Over to that would be a theme that uses customizer and think about the default themes before 2022. So those older default themes they now can bring. We have a way to bring the nav blocks, the nav menus over and interface them into classic.
We can also now bring widgets. As well. So they're bringing, and we can also do the theme json inside of classic themes. So they're creating these on-ramps so that classic themes can, if they wish to say classic, they can do that that will continue working. But if they wish to begin that on-ramp towards being a site editor compatible, block-based theme, that's a mouthful.
Then they have some ways to slowly start that process. Because when you've got a massive user base, you can't just quickly pivot. That's a code refactor you now need to support, potentially both, both classic and block simultaneously with more variables. And so that creates a lot more user testing in your process of migration.
So I'm sure that it will eventually happen for cadence. It's just that progression. Yeah. There. Yeah.
[00:22:38] Nathan Wrigley: It's funny. I bet every single WordPress user who's been using WordPress for any amount of time probably has the same thought in their head that I do, which is why doesn't it do everything that I want out of the box?
And of course, the 80 20 rule applies. If 80% of the people need it, it's probably worth putting into core. And the things that I need are not 80 20. There's probably just me one versus 700 million or whatever the usage count is in the outlier, Nathan. Yeah. Interesting. Interesting though that from the product maker's perspective, trying to work out what, how this is gonna work in the future.
If the customizer becomes less and less used, which I presume over time it will, then how do you get your product to still have the same features and the same goodies that you've, you've been promoting and selling for years and years. Anything about this, Michelle?
[00:23:32] Michelle Frechette: I think Courtney said it all really well.
I just, I I work with Ben over at Stellar, WP and I think the world of him, and so I listen to a lot of what he has to say. And I also build almost exclusively with cadence now. So my my sites are in his hands.
[00:23:48] Nathan Wrigley: Yeah, I actually noticed that James' James's new website is Team w, team wp.co. His is also built on cadence and yeah.
So there you go. It's very popular. Okay, let's move on. This is, now we're moving on to an SEO plugin. This is Yost. So they've recently dropped a new update, the usual arrangement of features. So for example, you've now got this different preview of the way that your links were looking in mobile and and desktop.
But the main thing here, which I think is of interest to most people is that they are dropping support for Wait for it, p h p 5.6. Now I'm praying that everybody who is listening to this show has not a single website anywhere near php five point anything, but you never know, right? It is possible there.
There are all sorts of things going on out there, but what they're essentially saying is our plugin, at least from now on will only be supporting p h p 7.2 0.5 or higher. Plus this is also interesting WordPress 6.0. Now given the ease of updating WordPress, hopefully that bit at least was a no-brainer because you literally click a button and come back a moment later.
But the PHP bit may be a bit more difficult if you're on a managed WordPress host, I'm guessing you can either get in, touch them or probably select something in a dropdown somewhere to see, let's see if we can get onto eight point something and test things out and so on. But but it's just curious because Sarah makes the point that in the past Yost have been actually fairly influential.
Sorry, I should have said this is a piece on WP Tavern. Sarah Gooding wrote it again. She makes the point that Yost in the past have been a real force for change in the past they have said, look, Our plugin, which is really popular. We are warning you, they had an unmissable warning in previous versions.
So this was quite a while ago. I think it was version. Oh yeah. It says, here, look, version 4.5. In 2017, their estimated 6.5 million users were confronted with a warning, which they couldn't get rid of, saying, you've gotta update to PHP seven. So although it may be a bit of an irritation if you've got one of these sites, you know it, to me, this falls into the actually quite useful use of notifications as opposed to an advert for an upgrade, which most people seem to think is a bad idea.
This one is getting people onto secure versions. PHP five point, anything. That's not the future. In fact, it's probably riddled with problems. So go and get yourself updated and yos are going to be encouraging you to do that. So bravo from me at least. Anyway, so over to either of you.
[00:26:30] Courtney Robertson: PHP compatibility is a big issue in the WordPress project we'll say.
Right now, core itself is not compatible for any of the versions that are currently supported. It is beta compatible, not fully compatible with any of the versions of PHP that are currently supported. So I am excited to see that. And their current versions are beyond 7.4, like 8, 8 1, 8 2 are currently supported PHP versions.
So if you're running something that is as old as any of those fives, my goodness you need to go into your hosting panel and see what version of P h P that you are running. Do thorough tests with this because some plugins may or may not be compatible with newer versions of P H P. I'm glad to see that Yost is going in that direction and there's also a really good plugin that while you are running this live and or testing might be helpful for you.
It is the rollback update failure.
[00:27:27] Nathan Wrigley: Scott, seamlessly, we did that, Courtney, like we practiced that earlier. Maybe
[00:27:32] Courtney Robertson: it is not to be confused with the one that looks almost identical, that says the word core in it, even though this is from the core contributors as well. This one is so that any plugin, the one that just says rollback update failure.
We're Press six two introduced a Move Directory feature. What this all comes down to is that if you were running a plugin and you went to update it and it did not support the version of P H P that you are running, this would help you gracefully roll back to the last version so that your site stays up and working.
Again, don't cowboy code don't run updates on live production, run your tests, but also this plugin can help gather some of that data for you of, oh, this plugin tried to update and it's incompatible with your PhD p so we're gonna roll back to the earlier version so that your site keeps working.
So I really appreciate the folks at Yost doing what they do as far as, PHP versioning, but also they generally have a. I don't know. I wanna give them some praise about the way that they handle things like the environment, the impact that our, yeah, our websites have on the environment
[00:28:36] Nathan Wrigley: And a topic that we'll cover later.
So this is on the screen, sorry if you're listening to this after the fact, but on the screen we've got a pie chart, which represents the PHP versions, and more than half of it, fif 53.6% would appear to be PHP 7.4. So the, oh, and then 9% seem to be 7.3 a further 6.5%, a 7.2. So realistically with.
We are very much getting towards three quarters of the user base of WordPress at the moment. Would, in fact, with the 8.2, 8.18 thrown in as well, we're probably more like 80, 85%, something like that. So chances are that you'll be secure. But yeah, as Courtney says, if you get this warning from Yost, which I presume they're gonna do again, I dunno mean what manner they're gonna roll this out.
If you do get this warning from Yost, like just take it seriously. It's not really a thing that you should just ignore. I think this is definitely a good piece of community citizenship. Thank you Yost, for doing that. Michelle,
[00:29:41] Michelle Frechette: sorry. Yeah, no, I agree. I think it's I love how forward thinking they always are and the, that they really do take into account more than just what their plug-in does, right?
So they think about the the whole community. They think about the ecology of what they're doing, and they make sure that what they're doing is supported within For your website and so that everything that you're using it on is is covered. I think they do a great job.
[00:30:09] Nathan Wrigley: Jess Frick seems to agree.
Thank you for staying in the comments. Jess High five to you for making this happen. She says, looking forward to when we can drop 5.6 for core as well. Yeah. So Jess Sue's been on the show many time, including the last time we had the show. Works for Pressable, so skin in the game there. They're obviously supporting all of the latest versions as well.
I dunno if Jess, if you even go back to anything like 5.6, maybe there's something to be said there. And also touching on the top. But we had a moment ago, nomad skateboarding. I feel that the NAV block has a ways to go. Yeah. So it'd be interesting. What Courtney was saying about that and whether or not the later version is gonna be significantly better.
My other thoughts, many of the things missing included in other themes shouldn't be there for accessibility. Things should be, shouldn't be sliding, for example. Thank you Nomad skateboarding and Elliot from down the road from me. Hello. I was in Briton this week, Elliot. I went to Benton Cliffs and looked at all the lovely birds.
That's apropo of absolutely nothing to do, but he lives where I went, so that was really nice. You should have grabbed a cup of tea together. Yeah. I went with my family and I thought, Bri, that'll be purgatory for him to to watch me try to encourage my children to stay the course with the birds. When you take small children to something like birds and you are really fascinated by looking at them for hours and they've seen three birds and it's yeah.
Enough of the birds, let's get home show. I was like, oh yeah. Really enjoying puffins. You ever seen puffins? Super cute. Super cute. Not in
[00:31:45] Michelle Frechette: persons. Now I
[00:31:47] Nathan Wrigley: want to though. Yeah, there's a new David Attenborough show. I dunno if it has made it to your side of the pond. It's called something like, oh, something Isles Wild Isles or something like that.
It's all about Britain this time. And they feature puffins and man, are they cute? It's like the koala of the bird world. Oh, there's the title for this week. The Koala of the Bird World. I gotta write that down in a minute. Okay, so there we go. Thank you to Yost. That's an excellent endeavor and using your clout for good.
Great. Oh wow. So this is fascinating. So I dunno if but very soon the word pr in fact, really soon may. Seventh, 2023 is 20 years to the day when Matt Mullenweg and his co-founder Mike Little first forked the B2 project and WordPress was born. Since then, a lot has happened and at the 10 year anniversary a book was created and I don't actually know if it was a.
A physical book. I've read it on a, as a PDF or something. In fact, the first time I interviewed Matt Mullenweg, I read the entire book just so that I had some good questions lined up. Anyway, 10 years have gone since that book was published, and now we're on the second version, if you like. It's, and it's called Milestones.
Maybe it's Milestones of Volume two or something. Oh no. Here we go. Milestones, the story of WordPress 2023 to 13. The next version that's coming up is gonna be called Building Blocks. Very good. The Evolution of WordPress, and it's gonna span the period since the last book 2013 to 2023. Now, I don't know if this is something which has happened before or it's really common, but the enterprise of writing this book is a community endeavor.
I'm guessing from what is written in here. They commissioned, and I'm just gonna use the word, project management's commissioned a book last year to document since it's since the first commissioned work. So obviously somebody somewhere has been paid to steer the project. Regrettably, I don't know who that is, but if you want to contribute or you think that there's something perhaps missing or that needs amending or what have you it's all on GitHub.
Check it out. There's all the what Great use of GitHub open, sourcing a book and writing it. So here we go. You can see the chapters are somewhat out of order given the, the numbering system they've got. But it basically goes one through how many? Chapter 16. Chapter 16 is all about hopefully the next 10 years.
But I picked one at random. I just picked the pandemic one because, that was quite an interesting period of time for me at least. And there is, on the screen you can see all of the words, all the links provided. They're fairly short chapters. I imagine they're 5,000 words, three 5,000 words, something like that.
But if you wish to go and amend things, then you can and open sourcing a book. Yay. Yay, WordPress. So there you go. If you want to do that, the URL for that is, is over on make.wordpress.org. And I will put the link in the show notes, but it's essentially the article is by Jonathan Pantani and it's called Building Blocks, the Evolution of WordPress 2013 to 2023, so you can contribute for, provide feedback.
So again, open to you two.
[00:35:07] Michelle Frechette: I love it. I think it's awesome when I can't wait to read it.
[00:35:11] Nathan Wrigley: Did you read the first one?
[00:35:13] Michelle Frechette: No, but I didn't know the first one existed, but now I have to spend like the rest of this week. It, I just, is it on Audible? Because I would love to listen to it.
[00:35:21] Courtney Robertson: It should be read by Matt, but no, couldn't I just listen to Matt read it?
I, his voice can be so charming. Yeah. You can, Michelle, actually, there is a, an eub format to the first version that you can find and download and manually do the work of loading it. If you're using Kindle or something like that, where you want that ebook type of experience, unless you'd like to read it on your laptop, go for it.
[00:35:52] Nathan Wrigley: But I imagine that there would be software out there which would read it for you. I'm imagining that kind of software probably is getting better and better, but maybe it would still be a little bit robotic. But the first one is actually genu. Like I was really interested in it. It did.
It's not long. You'll have it finished in a morning. If you're a fairly quick reader, probably significantly less. It's not huge, super huge, but it just, it's just fascinating seeing how this whole thing grew up in an. That really now just doesn't seem to exist. There's so much profit online, and that was back in the day when everybody was just trying to work out what the internet was for.
And so projects like this, there was no hint of it becoming what it is now. I, it, when Matt reads that book, and I don't suppose he spends a great deal of time reading that book back to himself, but should he do that? There must be just moments where he pinches himself thinking what, how I was gonna become a s player, or whatever it is, and here I am doing this gigantically important piece of work. It's yeah. Fascinating. So go and contribute. That's really nice little project. I suppose
[00:36:57] Michelle Frechette: I love the idea of using GitHub to put books up there for the poem as well. I think that's
[00:37:01] Nathan Wrigley: really cool. Yeah, really interesting.
Really interesting. Okay, let's move on. All right I don't really know Ev ever how to approach these things without seemingly causing controversy, but here we go. WordPress gears up for Second Women, a non-binary release squad. Yet again, we're relying on Sarah Gooding, who's been reporting this week.
Thank you Sarah. WordPress executive director, Josepha Hayden Choi is coordinating a second women and non-binary release squad for version 6.4. Now, that's mooted to land much later in the year towards Christmas, November. 2023. The last time this was done was in 2020. My impression of that release was that it was entirely successful.
It was for 5.6 Simone and the words here, it was led by an all women and non-binary identifying release squad, which was the first time that had happened. I'm gonna quote from jsa. Having a release squad comprising of, now I don't actually know how to pronounce that word. You're gonna have to forgive me.
I've seen it loads of times, but I don't know how to say it. Folks. The word L F O L X, and I've never said it out loud,
[00:38:16] Michelle Frechette: it's like F O L K S
[00:38:18] Nathan Wrigley: folks. Yes. Really? So is that a, that's. That's okay. There you go. Comprising of folks we don't typically see ontology and has a goal of increasing the number of underrepresented people who have experienced maintaining, managing and shipping software in an open source project.
All contributors to the release and release process are welcome. So the idea is that this is being announced earlier than it possibly could have been in order that people who want to get involved but don't have experience with doing anything like this before can piggyback if you like, during the next release, which is gonna be 6.3.
Now that is mooted from July, I believe, something like July. And. If you are feeling that you wanna be part of this team for 6.4, but you don't have the necessary experience the idea is that you can do some kind of mirroring process. You, you wanna be involved in this bit. Okay let's back, let's get you together with the person who's gonna do it in the next cycle.
And then hopefully they'll be a release squad ready to go, primed full of all the knowledge that they need. By the time 6.4 comes around this kind of subject always leads to controversy. There are some comments further down. I'm not gonna put them onto the screen, but, to express an opinion, which is entirely different to mine, put it that way.
And so this is what we've got. I like this kind of stuff. I know it's not to everybody's taste, but it, I'm happy with it. I'm gonna give this one straight to Michelle because I think this is an area in particular that she's got a great deal of interest in. I
[00:39:53] Michelle Frechette: think both Courtney and I do, having been on the previous release squad.
One of the things I will speak from the PR side of things though, because I am not a coder, as we know, Courtney has a lot more experience with that might be surprised. The technical side of things anyway. So what I will say is that the when this happened, the, for the first time in 2020, There was so much controversy around it, and let's just say the block list on my Twitter account, like grew by leaps and bounds because some of us who are more public, were being publicly attacked for our opinions.
Oh, I have a cat that's really annoying me kick gosh. So annoying. And things like the Facebook group, like the advanced WordPress Facebook group on Twitter, of course there's and in the comments of blog posts like on tavern and on wordpress.org. And I always say like some of us who have thicker skin suffer for the or the slings and arrows of those that like to make that controversy in such a horrible way.
But what it did for me was show me who was who in the WordPress community. And who was afraid to be who in the WordPress community? Meaning if you scroll down on that tavern article right now, and I'm not asking you to do it, but I if some, if one were to the two comments that are there right now are anonymized.
So at the very least, if you want to come and attack women and non-binary people have the decency to put your name to it so that we know who to avoid, right? So if you just wanna be anonymous, you may as well just, go slog off or something, because the rest of us don't care who you are, if you don't even wanna put a name to your disappointment in the whole process.
But
[00:41:45] Courtney Robertson: The truth of the
[00:41:46] Nathan Wrigley: matter is sorry.
[00:41:48] Michelle Frechette: Let me, lemme that Yeah, I apologize. I'm gonna let you finish. Isn't that what Kanye said? But. The truth is of the matter is last time it was like, then we're just gonna sit back and watch y'all fail. But we didn't fail, right? So there are so many talented people in WordPress that to say this time we're gonna ask the gentleman to sit this out, does not mean that, oh, that's it.
The whole process, the open source project is doomed. Clearly not. And so I just wanna say to anybody who's going to come at us with those kinds of comments, again, just step to the side because we're gonna be successful regardless of what you have to. I'm gonna drink my coffee now. I'm like,
Yeah.
[00:42:27] Courtney Robertson: Good.
That was good. Michelle and I had the honor of being interviewed along with Ebony
[00:42:36] Michelle Frechette: Butler. Yeah. Ebony. I always
[00:42:37] Courtney Robertson: remember Ebony's Twitter handle Meline Coffee and Yes. The first name. Yes. So that's her first name in my head. So I just shared a link with Nathan about the interview that we had.
If you'd like to catch the replay of that one, we'll include that for you in the show notes. But during that time, Josepha actually shared with us that her experience of stepping in the first time as a contributor in Core was not as welcoming as it's come to be. And a big way that shift transpired was having the women in non-binary release.
So this interview took place at Word Camp Montclair. It was last summer, which is an amazing word camp. It's probably one of my favorites in terms of being a small local camp and the quality of the camp itself was just off the charts. So Josepha had shared her own experience and what led to that first woman and non-binary release, and Michelle and I both were a part of that release.
I was reemerging over in the training team after taking some years away. And we were on the throes of getting learn launched. And so my work then shifted into what I had done previously at the events calendar, which is release comms. What do we need to update across all of the things? And what should we focus on?
Because at the time, our team was like two or three people because we were rebuilding. And our team had taken quite a hit during the pandemic, and literally I was just coming back as well. So it was interesting to see how this was all happening. And that was when we had the, Michelle correct me if I'm wrong, but I think that release was the one where if you installed the was it TT one that we were running with that you could start playing with some of the site editor features I think was in that release.
That sounds right. Yeah. Yeah. Like it didn't ship with the default theme that included it, but if you went and got the default f the block version of the default theme. So that was a pretty important release in that regard. And I was working with students in a bootcamp trying to teach them, like some of them were new to WordPress, some were page builder people, some were classic theme people.
And here we are coming in to test and give feedback because Francesca was asking for some of that feedback. It created a space where I felt like I could speak because before me showing up at the core channel, I didn't feel like my comments would be answered. I didn't feel that my voice would be welcomed.
Who does she think she is? Or instead of, who does she think she is? Deb's just being in a dev mindset and they speak code sometimes more than they speak human. And and so learning how to navigate those waters, and this is one of those things again, where, Cross team collaboration that we spoke of earlier.
Here are different teams across the Word Press project that are coming together in a more unified way, perhaps than the project seen on releases before that time. And so I'm excited, I was jumping out of my seat when, at State of the Word, Laura had asked the question about, Wayne, can we do one of these again?
And Matt's yes, we could do one. And Josepha then quickly jumped into action that day on doing it, which was great. So this time through, we're doing a for six three we're going to do ride alongs. I'm hoping to get a mentor so that the training team can have a proper release lead position within the release.
So different teams, different areas of the project have, like docs team has one. There are people that handle the mark coms. So I'd like to see the training. Mature progress into this so that we have a more clear understanding across all of learn.wordpress.org. What should be updated and revised as close to release as we can, not making promises.
That's all about our contributor size and base, but I'm excited about the ride along opportunity. I'm hoping to bring some other folks along that perhaps not at a release lead role, but just those that would like to start contributing and need that space, need to feel welcomed in that space that they could join in on that opportunity as well.
Is
[00:46:53] Nathan Wrigley: that the it for you, Michelle as well, and Courtney, is that like the number? I hate to break, try to break it down, but it feels like that is the thing which you are emphasizing above all others that capacity to make things feel more welcom. That's is that fairly near the apex of the reasons to do this?
Because a lot of the people who post comments which seem to push back on this, the commentary always goes somewhere or something along the lines of, we need the best team just, from any body which is always the thing which you can say. But from your perspective, it sounds like you are saying, look, we're just welcoming a whole bunch of people who are feeling unwelcomed.
And this is a good way to do it.
[00:47:43] Michelle Frechette: Yeah. I talk about underrepresentation a lot, right? And so one of the things that we talk about when it comes to representation, D E I B, all of those things is making room at the table for people who have been traditionally not at the table. And in some respects, that's some men, right?
So it might be l g lgbtq men, it could be neurodivergent, it could be people who are have a disability in one way or another. But far and wide, it tends more to be women and minorities than it does anything else. And so by creating a release squad that is women and non-binary people, now you have said, not only is there room at the table for you, you're the only ones at the table.
Let's make this truly inviting. And oh, by the way, there are so many talented women and non-binary people in the world that nothing is going to suffer in one. Iteration of WordPress because we have excluded certain men from the process. So if those men think that they are the only thing that makes this the very best release that it could be, they need to check their ego at the door and watch us make it happen.
[00:48:57] Nathan Wrigley: You have a comment in here. I think it's Matt Graham. Forgive me Matt. I'm not entirely sure it's over on Facebook. And you haven't authorized us, but I think it's, you puts in quotes, we didn't fail. He's quoting you Michelle back at you Exactly. In capital letters. You have an enthusiastic supporter here.
Yeah, that's really an interesting topic. Always gonna guaranteed to create some, of course, some interesting commentary, let's say. But oh, thank you. I've enjoyed that little part of the conversation. Cameron Jones. Cameron, I've been following you on Facebook. Are you in the UK yet, mate? Have you arrived?
He's off to live in Brighton for six months in the uk. Wow, cool. And and I think the last poster I saw, he was in an airport halfway. And maybe he's made it. Does that mean he'll be at work at Europe this summer? We'll be enjoying the gloom of the United Kingdom. You're gonna relive to regret this camera six months in the uk.
What were you thinking? Let's move on. Thank you so much. He says he just
[00:49:57] Michelle Frechette: got off the plane. Oh, geez. No.
[00:49:59] Nathan Wrigley: Why is he doing this? No way. Cameron put the phone down, go and get a drink or something. Oh,
[00:50:07] Michelle Frechette: I look forward to seeing you
[00:50:08] Nathan Wrigley: and working here. Oh that's great.
[00:50:10] Michelle Frechette: Just got off. He's probably, he's in an uber like tuned into this weekend WordPress
[00:50:16] Nathan Wrigley: at the correct time.
It's not like better clock. That's fabulous. Oh, Cameron I'm pleased that you're on this side of the the world. It'd be really nice to have you hopefully over the next few weeks and goodness me, you deserve some kind of award for tuning in the taxi. That's whew. And he's got his word Camp Europe ticket.
Yay. Yeah, that'll be brilliant. I'm Hopi, I'm hoping to go, but I haven't quite clarified whether that's happening or yet. But if I am there, I'll definitely hang out with you, Cameron. That'd be lovely If you there
[00:50:47] Michelle Frechette: to drive my scooter again,
[00:50:48] Nathan Wrigley: Nathan? Yeah. Yes. That would be something. Last time in world camp US I got to drive Michelle's scooter and honestly it was a very comedic moment.
Cause I didn't realize it went faster than
[00:51:01] Michelle Frechette: it was. I had it set on the turtle speed, it was rain. He would, he hit the power and knock it out all the servers of
[00:51:08] Nathan Wrigley: the restaurants. That was great. I really enjoyed that. Okay, so Courtney dropped in an article just at the last minute before the show began.
So I am actually just gonna pass this one to Courtney. It's entitled, oh, it's by Marus L j and it's called Request for Input Support Stats. We're not gonna dwell on this for too long, but sorry. Courtney, what were you thinking when you dropped this in? What was the going in your head?
[00:51:31] Courtney Robertson: So always recognize that our folks that handle the support forums on WordPress are volunteering.
Whether they get to volunteer on company time or not, they're volunteering. That said if you work at any plugin company, you get stats about how many things were completed, how many issues you re you solved that day, both as a single person and as a whole team, and maybe once a week or once a month.
Those stats are all aggregated together for reporting purposes. What this proposal is seeking to do is have more of those stats for our support forum moderators. And it looks like a little bit further down. They're going to use a widget to show what that looks like. But the bullet posts that are there are some of the ideas of what things they might want to have some stats about.
And I thought this was really interesting, something that plugin and theme developers, those that have support. Purposes. So if you work at a plugin or a theme or you've created one, whether you're employed or not, you can nominate people within your plugin to be your official designated responders.
And it shows a little name badge beside their name when they're responding. But I thought that idea of the support forum team coming in and having some of the same stats, The comparison between themes, plugins, general global forums and a given timeframe. I don't know if that's gonna dig into compatibility.
That might one with the other might have. That would be interesting, but also some, like how many users got blocked if we're seeing. Lots of users getting blocked. I know that the support forums face sock puppets, which are bots basically, that are set out to spam the heck out of the forums. Any reports of topics handled in a certain timeframe and how many things were resolved in a certain timeframe.
So it might give us ideas about when the forums are the most active around the globe. Being that we're a 24 hour community when do we see spikes? Those might be the times that we would like to see more volunteers present, more contributors available. So I like the idea of there being some stats.
If folks have other ideas for stats that might go in there nicely and you can envision away, please go leave a comment on this post. I'm sure that the support team would thoroughly appreci.
[00:53:48] Nathan Wrigley: You're on make.wordpress.org. I will drop the link into the show notes, but it is called, you can Google it probably by now.
Request for input support stats. And yeah they would like your feedback. So they've got four suggestions of possible things to drop into that right now, but they're looking for some more ideas. Did Courtney, I dunno if was this as a result of some WP drama? Did, was there something that happened which led to this conversation?
Or was this simply. I love how I use WP drama, like a noun there. Or was this or was this just philanthropic? Somebody thinking, actually this would be quite a nice idea. I have something in my head, which you're saying there was something which happened last year, which kind of led to this. But I could be, yeah.
So
[00:54:30] Courtney Robertson: the thing that happened last year, if you're going to mention WP drama, Jess in the chat mentions that usage, say controversy in the way that you say it, not the way that the Americans say it. She Oh, controversy. Yes. She likes when you say that way. Oh, no. Yes, she, me. Download not the way the Americans say it.
So there you go, Jess. I managed to get that in for you. So a year ago we saw that the stats about daily downloads was limited. That was it plugins, right? And I don't know that this was specifically related to that. There is a lot of. Requests for improvement of support forums. And it's not so much about the team members that are answering the issues that need to do that work.
It's more around the idea of this is infrastructure, this is website maintenance type of things we're upgrading all across.org. But there have been ideas, if you talk to some of the long-standing contributors in the WordPress project Mario certainly is one of those Jan Debowski who lives in the New York area.
Some folks in that area might know yawn from camps. They have some really good ideas of what they would like to see done to improve things. And if I look at the features of the support forums over the years, There hasn't been a lot of added features in that area. And so I think this is probably just stemming from no, this would actually help us with some additional goals.
Yeah. And might also help the plugin and or theme community as well.
[00:55:57] Nathan Wrigley: Yeah. So once more, the post is called Request for Input support stats. I will link to it in the show notes, which I push out tomorrow. If you wanna get the show notes, by the way, keep talking about the show notes. You can find them on the WP Builds.com website.
You're just gonna search for this episode 2 48. Or you can do the subscribe thing, like I mentioned at the beginning and you'll get 'em in an email instead. So Michelle, anything on that or shall we press on? Let's press on. Okay. Indeed. E let's do a bit of security. We don't really touch on security all that much cuz I feel it's really off often way above my pay grade.
But I think the primary focus for us mentioning security is just when something big comes along and it's worth alerting people to the fact that really this is fairly. Catastrophic. And this one is a fairly big one. More in terms of its reach than its actual likelihood of happening to you. So in this case this is over on word fence, but almost every security outlet, including actually.
I believe even the b BBC in the UK picked up on this one cuz it was that big. 600,000 websites is a fairly big footprint. This is, if you have the limit login attempts plugin essentially it does what many of the security plugins have as an option. It will limit so somebody is constantly trying to log into your site.
You can block them based upon IP address and probably some other criteria. It's obviously a very popular plugin the. That you need to have is 1.7 0.2. So if you believe this is lurking anywhere in your website arsenal, then go and check it out. 1.7 0.1 and before is vulnerable. There is a fairly constrained set of settings that you needed to apply within the plugin, which mitigates this quite a lot.
And I can't remember what they were, you had to, I can't remember to be honest with you, but it's in this article. But there were two things that you needed to have in conjunction with each other, and the chances of that were, fairly strong, but not necessarily there. Needless to say, go check this out.
The fact that it was broadcast on just general media meant that important. There was a few other stories, but nothing with quite the reach of this one. Shall I just move on? Is there anything to add to that? No.
[00:58:18] Michelle Frechette: How I stay Village. Yeah.
[00:58:19] Nathan Wrigley: Vigilant. I'm your place. There you go. Keep updating actually that interesting conversation.
I do. My da I do my plugin updates daily, including at the weekends. I log in. I've got software. I, in my case I use Main do, but there's all sorts of other ones, right? But it's a daily event. Sometimes twice daily, just, if I'm gets to five o'clock and I'm a bit bored, I'll go in and click update on them all once again.
But that just seems like a good schedule to me. I know people talk about doing this weekly or what have you, but when something like this comes around and is being possibly exploited in the wild daily to me seems like the perfect regimen, especially as I'm sitting next to a computer, just feels like the right thing to do, okay. So we love WordPress, right? We love it. It's great. It's not to say there aren't some rivals cuz there are ghost is a rival. I've never used this but I found this one to be quite interesting. Now I'm just gonna guess I'm gonna go to wordpress.org, right? Let's just see how we do with this.
I'm gonna guess that they don't mention on here any other CMSs. Maybe that's because of market dominance. WordPress is de facto the CMS that most of the world is using, but I'm fairly sure that it, there won't be too much in here about we are in comparison to this, that and the other thing. We're better.
It's just about what we do, right? Here's what the product is. Download it by a t-shirt in this case as well. But I just find it curious when the you a company want to do a sort of a slight hatchet job on WordPress and make comparisons. Clearly that's what they wanna do. So this is a commercial c m s, and when I say commercial, you can see the pricing.
Let me just open that up. Oh, I've just opened it up and then immediately closed it again. That was clever. Starts at $9 a month, goes up to 200 bucks a month, depending on how many, visitors and how many users you've gotten, Zapier and all those different kinds of things. Anyway, the point is you have to pay, but I just find these things interesting.
So there's a whole page called ghost.org/versus I'm guessing there's a whole bunch of other ones and then it's slash WordPress and in it they list all the things, which you can imagine it, right? It's just all the things which Ghost is great at. And then, All the things which WordPress is rubbish at.
So as an example they say that Native seo, I don't even know what that means, but Native SEO is available in ghost. You've got memberships, paid subscriptions. There's a global cdn you can do email newsletters, secure, it's fast. And next to it they say WordPress. Absolutely not. Big Red Cross.
Absolutely not. Modern design and technology and so on. Anyway, there's about 10 different things you can all ticks for ghosts, right? Yay,
[01:01:13] Courtney Robertson: you guys. So I will draw attention, but they're open, very bottom line, Nathan, where it says open source. Yes. Yeah. Ghost can be installed on your own server, so it can be.
Okay. Yes. And so I would then liken it to what they're saying as far as pricing to be maybe more compete against wordpress.com than against just any WordPress out there. Yeah. And so when they're saying about extra plugins and those types of things, they might even be comparing that to.com. I'm not sure, because if you were to use any managed hosting, they're not gonna charge you for adding your plugins unless you're on.com and then you need to upgrade to a paid account.
So I think that some of that's a little bit deceptive. And I also would say that a lot of folks that play with Ghost will go more in the headless direction where. If you wanna dig into headless things, I think those that are self-hosting with Ghost, they're going to be developers, really dev oriented, code oriented folks that might want to do that.
And I also am not sure that in WordPress on wordpress.org, I don't think we even see content management system because the average person doesn't know what that means. They, I just don't think that CMS is a term that, our end customers, our end clients, of all the stuff that we do, they're just like, oh, WordPress.
Yeah. It's like the software that runs my stuff, they don't think. C m s. So I don't know. I feel like it's a little misleading, but I've known a lot of devs to experiment with it. I also know that I think it was Ghost for a while that Chris Weg Wegman was using. Chris is over at, there are two, Chris Wegman's in our WordPress space.
Chris that's at WP Engine. And then he came back to WordPress for some reason. And
[01:03:02] Nathan Wrigley: Yeah. That was gonna be my comment. I know quite a few people who have experimented with ghosts in all sorts of different scenarios. Yeah. And one of them headless was exact, you hit the nail on the head. Yeah. And came back WordPress.
It just more stuff to do. I just thought this was quite curious, man, so essentially what they're trying to say is that WordPress is not only feature poor, which of course it is. We've done the 80 20 conversation already. It's supposed to not do a lot out of the box. You're supposed to Yeah.
Add other things into it, should you need them. But they're making the point that you know you're gonna be spending. Honestly, it really does look like a thousand dollars a year or something along those lines. Yes, you can if you wish to, but you can get a long. A really long way with free things.
And I dunno, I just I find this sort of stuff a little bit disingenuous when I read it. But yeah, go and try those,
[01:03:57] Courtney Robertson: Yeah. I think some of those features that it says that it has built in newsletter, cdn, all of that, I question if you rolled that on your own hosting plan instead of going through ghost's paid plan, if those features are all still there.
[01:04:12] Nathan Wrigley: Interesting. Yeah. Good point. I'm really paid.
[01:04:15] Michelle Frechette: I also think it's interesting that it's clearly comparing itself to wordpress.com, right? Like the man hosting all these other things, but nowhere does it say.com in the entire article. So they're very deceptive in that they're making it look like it's just purely WordPress.
Yeah, go and check it out. And we know there's a difference between WordPress
[01:04:34] Courtney Robertson: and wordpress.com.
[01:04:34] Nathan Wrigley: Yeah, me Anyway, I just thought it was quite interesting. Here we go. So look, if you've got 10 million views, you can save $24,000 annually. If you use Ghost, I'm sure it's brilliant. I'm gonna get that caveat in quickly.
I'm, but it's fabulous. But anyway I have this kind of marketing is not for me. Just tell us why you are the really good, you don't have to, you don't have to nce everybody else in the process. So there we go. Okay. Speaking of really, oh, I'll just do a couple of quick comments and say the word controversy once more.
Cause why not and Panther Pro, who is also British I dunno if he is or not. Oh no, he just says the British Protonation controversy. Yeah. We say, And you say B, what are you saying? Yeah, beta. Beta. But it's like b e d. Isn't that a D Beta? I'm gonna get in trouble here. Shouldn't be the
[01:05:27] Michelle Frechette: Yeah, but it's not even the TD sound.
It's the and a sound that you,
[01:05:33] Nathan Wrigley: beta. I have a nice cup of tea with one in Greek. It's actually better, with better. There you go. Yes. Which is ironic cuz typically better software is not better. Okay, there we go. No,
[01:05:45] Michelle Frechette: but it, that's where the word alphabet comes from. Was Alpha and Bea
[01:05:50] Nathan Wrigley: in the Greek alphabet?
Yes, of course. Yeah.
[01:05:53] Michelle Frechette: Nine, nine credits of Greek and college
[01:05:56] Nathan Wrigley: paid off. Yes. Yeah. For this one moment in your life. And you got to say that, Hey Shai back to the Limit login attempts. Plugin. It's ironic, says Rob CAIRs, that a security plugin gets caught up in this mess. Yeah, I, oh yeah. I hadn't really thought about it from that point of view.
Cameron. He's in his hotel room, by the way. We can all relax. He's not that mad. He's in his hotel, hopefully lying down. He's an update monthly kind of guy. That's interesting. Honestly, Cameron I couldn't do that. I literally would be panicking. There'd be like total panic. But he does say that he gets all the vulnerability reports coming through Tim, and if there's anything that peaks his interest, then then he updates straight away.
I guess publications like WP Builds and all the other ones that you can sign up for are helpful. And r s speeds for things like ithe and word fence and security. If you get those in your r s reader, then you get as quickly as possible. Deceptive marketing and pricing. Andrew Palmer says in WordPress is very prevalent as well.
Yes, you're right. And that's a good point. Thank you. Andrew, that is a good point. It's just a bad habit with online marketing. Yeah, we shouldn't. We shouldn't, we should have rather made that point. I'm sure you could probably find this with plugins comparing themselves to other plugins. Yes. Thank you.
Thank you. Thank you. Disingenuous Indeed says Peter Ingersol. Thank you. Okay, let's move along from Ghost and talk about this fabulous thing. I was contacted by Mania Kamal this week. Mania Kamal has done many great things, particularly around the block editor. He's got a new product, it's called AI Writer.
And this is a WordPress plugin, which you can connect to your What is it called? Open ai. You can get an API key from open ai. You install this plugin and then wherever you find text fields or various other fields, then it will inject you press space. So to invoke it, all you do is click. So let's say you're in a paragraph block.
You just click space and then it invokes the prompt box. You then write your little open AI prompt, hit return. It does the thinking. We've obviously got Andrew Palmer in who's got Birther ai which is another one which does. Broadly similar things, and then it will substitute your prompt into that block.
I don't know if yours, Andrew does what manias does, cuz I haven't used birther AI too much. But one curious thing was that if it detects that in the response there was a quote, it'll put it in a quote block. And if it detects that something is ought to be in a list, it creates a list block. So instead of it all being one paragraph, it'll be paragraph, quote, block list block back to paragraphs again.
So it's quite curious in that respect. And Andrew, please just tell us if birth AI does that kind of thing as well. It's on sale right now. You can get it for $69. The URL is probably quite long. Oh no, it's actually really short. It's shop dot gutenberg hub.com/ai-writer. And I will put it into the show notes.
Michelle, I know you do a lot of writing, and Courtney, I know you do a ton of writing. Have you strayed into this whole AI business yet?
Courtney's nodding. I've
[01:09:27] Michelle Frechette: played with it, but I haven't actually published anything that was AI generated other than my community Minute on the WP Minute last week, which I had AI write completely and then divulged at the beginning and end of that minute that it had been written by ai because they did such a good job of what the WordPress community was.
So I thought that was an interesting exercise. But other than that, I haven't used it
[01:09:54] Courtney Robertson: for writing yet. I have used it for writing when I'm doing things like my speaker bio I get awkward about writing speaker bios. Yeah. But if I feed it here's all the stuff now. Can you say it in a better way where I have to provide.
Quite a bit of information and I just list out like, here's the stuff I do, can you put it together in a way that makes sense for me? I love to use it for things like that. And I also I like how Andrew says Bertha doesn't do that yet. Yet, yeah. Yeah. Yet, so I have also used it for a little bit of Like code feedback.
I don't use it for blog post writing. One of the things that I do want to draw attention to though is that you're buying, in this case, you'll be buying the plugin Plus then you would have to provide your own a p i key. And that is to I've heard Morton say a couple of things in the past week that are really great.
Morton Rand Hendrickson, a lot of people in the WordPress community know Morton from doing the LinkedIn learning videos about WordPress. Yep. LinkedIn is he is mostly moving on to other parts of web dev these days. Yeah, he really is. Yeah. Yeah. But he still has some really great insights. One of them being that A lot of folks are mixing up chat, g p T with anything that is ai, like we call, some people will refer to vacuuming as hoovering, or the Americans will say Kleenex instead of tissue.
There's things like that. So we're starting to slip into this chat. G P T is everything. That is ai chat, writing style things, and. You have to think about if you're writing posts this way. One, the yo folks are Yost, Deval himself has called out a bit and taco as well about the consumption of resources that AI writing plays a part in.
So you want to be mindful of that. Also, you could go into, you have to have an open AI key, even if you're paying for chat G p T, you need to have an open AI key if you're also going to provide that key into some of these tools. Pro tip, go set a price limit of how much you're willing to spend and the AI will stop you if you don't want to just completely deplete your bank account in while you're experimenting around with things.
So do that. And over the weekend, the other thing I was going to draw attention to from Morton is that he set up a poll request for agent G P T. There's some more G P t goodness here. Auto and agent G P T both auto is like you do it yourself in your terminal. And or you build things with it. Agent G P T is a browser-based user interface for auto G P T.
Basically, Morton made a way that you can, he submitted a pull request show. You could use GI up code spaces and quickly fork it. Neither of those give you the code yet. Chat, G P T or Open AI is playground will give you code back. Both of these, you might have to prompt it, but the idea of agent or auto is that you can tap into a bunch of APIs.
And you can run a series of things. So I really like the idea of where AI is taking us, but be mindful of the cost of resources that you're using whether that's your personal bank account or the environmental impact of all of this AI work. Ooh. Oh,
good. Yes.
[01:13:24] Courtney Robertson: That's what I've seen oval and taco kind of elevating is think about the cost of the environmental resources, the computing power that you're now powering in such a rapid fire succession and what that impact is.
I like the idea, I like the that this one's going to be Yeah. Bertha generates code now. That's awesome. So I like that, that some of these options for WordPress are starting to make the work of pick the B for. Just put the right thing in. I like it. Getting over mental blocks, like writer's block is almost a thing of the past or my aversion to writing my speaker bio.
I like that it can help me overcome these perceived barriers in my head, but I also wanna be thoughtful about what that's doing to the
[01:14:16] Nathan Wrigley: planet. Yeah, that is a really good point. So let's deal with your speaker. Bio first is your prompt. Do you put in, give me back a bio. Here's the things I do. And then it comes back.
So you just feed it the bare bones of what it is that you do, and then it pads, it puts it in some kind of order. Yes. Filler words and all of that kind. Okay. That's
[01:14:37] Courtney Robertson: amazing. And you can tell it like, shorten that up or make it longer. Or don't use the word that you gave me. You can go back and forth with it a bit to get it where you want
it to.
[01:14:46] Nathan Wrigley: I have a Mac app called Short Circuit, which is new. It's in beta. And it's I'm testing it out and it's the same principle. You plug in your open AI key and there's this nice thing on the right click, so once it gives you something back, so especially if you've asked it factual, you right click and it says fact check. And I really like that cuz then it just takes you to, it just opens up a tab for all of the sources that it used to gather that information. And then it's up to you to go and see whether, typically it's Wikipedia, funnily enough, the, I mean I've asked it stupid things like, what's the population of such and such a country?
Or what's the capital of the, something which is really easy for me to figure out nothing about genetic modifying genetic engineering with CRISPR or something like that, so I, so it was easy for me to check but in, in every case so far it's been completely accurate. I guess maybe as I got more complicated, it might be more, more difficult to trust.
But yeah. Okay. Thank you Connie. Michelle.
[01:15:55] Michelle Frechette: I just think, I, when it first came out, I played with it a little bit. I asked it to write my bio, but just by giving it my name and that was it. And it got a lot right, but it also had me working for a company I've never before.
[01:16:08] Nathan Wrigley: Michelle, what it was actually doing was, it's that clever.
It knows where you're gonna end up. It's gonna be a, so next time it's another 10 years or something. Next time you apply for a job and you look at the sheet and you think, oh. But I
[01:16:22] Michelle Frechette: also remember I had to generate a bio for you, Nathan too, and it got quite a few, it got quite a few things wrong also.
So yeah,
[01:16:29] Nathan Wrigley: it was funny. Yeah.
[01:16:30] Courtney Robertson: Yeah, it was good. Over the weekend I had a chance to experiment. I got access to Bard, which is Google's version of things, and I asked it, what's the current version of WordPress? Just to gauge how current its. Information is, and it told me six 11, and then I said are you sure?
And it looked again, and then it told me that WordPress 6.4 0.2 had been released in June 13th, 2023. So one, it's ramping up the production of Repress two. It made up its own release date. Yeah, so WordPress we are embracing ai, but it's not always correct.
[01:17:10] Nathan Wrigley: Use it. But yeah, you've gotta click the fact check on it.
But that, I did find that to be a really useful feature cuz with one click, it just opened up like, I don't know, four tabs that it obviously compiled this information from. And that was enough for me to check through and I thought that was quite good. Yeah. Thank you. Andrew Palmer made the point that Bertha can now generate code for you as well.
But Peter, back to Courtney's point. Yeah. Power consumption, my understanding and Andrew can probably speak to me about, oh sorry. Speak to us about this because he's probably paying the bill. My understanding is you need a fairly, a computer with a lot of grunt, shall we say in order to make these kind of AI systems work.
It's not something maybe that was more. Stable diffusion image creation side. I don't know, but yeah, do think about that. Don't like me go writing. What's the capital of, oh, I don't know. Bina Faso or something like that. By the way, Bina Faso has the best named capital city in the world, just so that it's name is Ouu, which is
[01:18:17] Courtney Robertson: fuck. It sounds like something that came from my kids are really into the face. It's true. It's true. It really sounds like something
[01:18:24] Nathan Wrigley: from Bluey. Go and check it out. It's got the most unusual spelling as well. Okay. There we go. Thank you about for the AI chat.
Let's move on. Let's go to pop ups. It's I think it's fair to say that nobody. Ever like to pop up and yet my experience at the minute is that this is getting much, much worse. So we're moving away from WordPress a little bit typically, although not so much because you're building websites and you're probably making decisions about this kind of thing.
I am sick to the bake teeth of popups. I truly am. I am that guy that clears out all my cookies periodically, just so that I get a sort, I don't know, maybe it's once a week or something like that. So every time I go back to a website, I have to go through that consent process for cookies. Obviously there's some good uses for them, but things like cookie pop-ups or pop-ups where I just scroll the mouse out of the view port with the intention of closing the window and all of that and you just get in my face and I can't find how to dismiss it and all of that.
Eh, I dunno if it's just me. I don't think it is because the Verge this week have put an article together called the Revenge of the Popup with a subtitle of Nobody Wants Them, nobody likes them. Why is the worst UI element of all time ubiquitous Again? And I think that's right. They came in, they kinda went away again, and now they seem to be all the rage again.
And my point is not only from an accessibility point of view, cause I, I don't actually know this, but I imagine there's an awful lot of pitfalls that you could fall down in terms of accessibility, dismissing and tapping into them and finding the clothes button and so on. I just want 'em to go away basically.
Can we all agree to get rid of the pop ups? Can't you? Can you be in charge of that
[01:20:17] Courtney Robertson: actually? So if it's going to be me in charge, I'm checking out the ARC browser and it's built off of Chrome. Okay. Chromium. So it's similar to that, but it has a way of handling pop-ups that it asks you for more permissions to show them basically
Apelt how A r c
A R c.
[01:20:35] Courtney Robertson: And it, you sign up to be on the wait list. The wait list is short though, so they'll send you an email with a way to get it. It's just a different way to organize your browsing experience so you don't have tab
[01:20:48] Nathan Wrigley: overwhelm. What a shame though, that we need to go to the lengths of expo extol installing some unusual browser.
Yeah.
[01:20:56] Courtney Robertson: All your Chromebook, your chrome extensions will work on it. Just so you know, but Okay. That's how I am handling popups these days is. Not.
[01:21:06] Nathan Wrigley: Yeah. I must admit I'm used in brave and that does a good job. Yeah. But it, it's not perfect. Yeah. Sorry, Michelle, I feel like over talked you.
[01:21:15] Michelle Frechette: No, that's okay.
I was interrupting, but what I wanted to say was not everybody hates them. I will tell you that they still exist because they work. Yeah. So they get your attention. People sign up for newsletters all the time because of that. But also I don't disable them. I don't like them just to be, say, be sure.
But as somebody who is in marketing, I like to see what other people are doing constantly. So if you send me a survey, I'm probably gonna take it so that I can see how good your survey design is or how nasty your survey design is. If your site has a bl, has a popup, I'm reading it to see what it is you're trying to sell me.
Before I click the x I'm constantly watching what others do, marketing wise to, so that I know where the market is right now. And what is best practice versus worst practice? And if you do have a popup, what's the best practice for that popup? Is it occasional? Is it always, is it every single page?
Because I've definitely been on sites where as soon as you get anywhere near the navigation to switch to a different page, within the same site, you get a pop-up with says, oh, before you leave, I'm like, I wasn't leaving, I was going to Europe up out page. It's
[01:22:23] Nathan Wrigley: literally like you're in store.
It's just interesting. And you're about to you've gone into a shop to, I don't know, you're browsing some clothes or something and you've decided you don't wanna buy any clothes. And you get to the door to leave and some dude comes hang on a minute, are you sure you wanna leave? It's get out the way.
It's just
[01:22:40] Michelle Frechette: wrong. And popups on your phone are even worse, right? Especially if it's not right size for mobile and you can't get to the X to X out, so you're just leaving the experience altogether. So there's a lot of good and bad. With. There's a lot of bad with popups, but there is some good as well, depending on your use
[01:23:01] Nathan Wrigley: of that.
Yeah. Okay. Confession time. Okay. I've just thought of this. Okay, so there's my website. Tell me, is this bad, right? So you scroll down, I've got this button here. Join the WP Builds community. It's a popup, but you have to click the button and then you get that. So that was a popup, but you had to click the button.
So I thought I'm saving you reloading another page to fill out a form. Is that bad? Because Peach in the comments has said pop-ups should be dead in capital letters. There's no equivocation. Is it, is that, is it
[01:23:33] Michelle Frechette: accessible? What do you think? Does somebody know that a pop-up is gonna open when they click that button?
No. Is it accessible? No. Also, is it's over a parallax, which is also not accessible. So if you wanna ha, we could dive into your website. Oh, Lord. Perhaps we shouldn't. Yeah, another Michelle and Pizza, we'll take it offline.
[01:23:49] Nathan Wrigley: I got a comment today because I released a because I released a podcast this week with Nick stk about accessibility.
I got a comment I believe it was on Twitter, saying, can you sort out the blue in your footer? Because apparently that's really access at all. I feel terrible now. So I'm, I am gonna make it a point to. To go and solve a bit of this stuff. Okay alright oh, sorry, I need to try harder. You, I know I did.
I completely confessed that I'm rubbish. Anyway, go and, ugh, wrong on. Go and read that article. It resonated a lot with me, even though I've got a popup. I felt that I got out outta jail a bit free there, but maybe not. Speaking of popups, this is interesting. Cameron says he's obviously in the UK now, speaking of popups, I've seen way more cookie popups than I've ever have before in the whole hour that I've been in the uk.
So maybe that's genuinely a problem for me in the UK that you guys are not having. Because almost every website that I go to, and Cameron, you'll find this the first time you go, like 90% of websites will have one of those popups saying what do you wanna do about cookies? And you always click, I don't know, or, the, not the acceptor.
You click whatever the other option is and then you uncheck everything and click save. And it's just
[01:25:08] Courtney Robertson: Cameron, I think that's a result of GDPR specifically. Specifically. Yeah.
[01:25:14] Nathan Wrigley: Yeah. Cameron already leaving
[01:25:17] Courtney Robertson: gdpr. Yep, I'm done. In Europe.
[01:25:20] Nathan Wrigley: Yes. All of Europe. Yeah. Oh okay oh dear. Your blue is, oh, no.
Okay. Pizza. We'll talk, let's just say that pizza will help me out, I'm sure, because she knows all this stuff, right? We're fast running out of time. Just a couple of quick ones. If you don't like those things and you're using the Firefox browser, you may have some mileage with this. There's a, an add-on for Firefox called Consent Tomatic.
It's written by somebody called DK Goff. So it's not the it's not the Firefox team, the Mozilla team, but it will automatically, you set up some constraints about what it should do if it Caesars a. A cookie popup, and then it will just deal with that on the fly automatically in the background. So in my case, it would be just reject 'em all and then hopefully it would take that on for me.
So that's cool. But this is super cool and I absolutely love this. This is about the best thing that happened since last Tuesday. This is the Mozilla, the Firefox browser. Every default version of Firefox from now on is gonna store cookies. I think I've actually got the wrong tab open, which is a bit unfortunate.
Nevermind. They are now gonna store cookies per website and they're calling it Cookie jar. So it's gonna store Facebook's cookies inside a Facebook cookie jar. Same for Google, same for wherever you go. And they do not cross pollinate. So typically if you go to a browser, All the cookies going to the one jar, so every company on Earth can make some use of those cookies wherever you go.
But if you are using Firefox and you're up to date from now on, that ability has been lost by those companies. So Facebook's are gonna be fine. Tracking you all around the Facebook properties. Same with Google, but they're not gonna be fine tracking you elsewhere. And I think that's the way it should have been from the very, very start.
And I have ab I know exactly. I was gonna say, I have absolutely no idea why. I know exactly why it didn't go that way, but the internet should. I've been decided. It's, Nathan says this is banging down the gavel. That's how the internet should have been. Anyway, this is the
[01:27:38] Michelle Frechette: equivalent of never sticking your hand in the cookie jar to get a chocolate chip cookie and ending up with oatmeal raisin.
[01:27:44] Nathan Wrigley: Exactly. Exactly. Couldn't have said it better than myself. They have a sandbox mode for every site says nomad skateboarding. Yeah. Previously they had this sort of tab interface where you could lock the cookies into a particular tab so you could have a Facebook tab and a, but this is just, doesn't matter what tab you open, it's just gonna deal with it.
So I think that's great. And Kay. Hello. Kay. I don't know if we've come across each other before. Hi Kay. She says, I appreciate the Mozilla news. Yeah. So I'm gonna, I'm gonna try Mozilla's Firefox out. It's on my computer, but I typically don't use it. I'm gonna try it out as my default browser for a little while and see if any behavior has changed.
Sorry. Any commentary on that before we
[01:28:26] Courtney Robertson: think about right now? I think that it reflects Mozilla being an open source community and having the mindset of what a lot of open source supporters would tend to believe
[01:28:34] Nathan Wrigley: in. Yeah, I agree. Yeah. They've got no skin in the game, right? There's no, so obviously Chrome Google want to hoover it all up.
That's in their commercial interest. Why wouldn't they? It's helping their shareholders, but I don't want people hoovering it all up. I like my house messy. Put the hoover away. So there we go. Thank you. I think that's it. We should probably. Knock it on the head and say thank you very much. I have one more thing you, sorry,
[01:29:02] Michelle Frechette: one more.
Not on that, but one more thing I just wanna say today is Jeff Chandler's first day at Stella wp. And so I wanted to welcome him. I know he's in orientation, but he will listen to this later. But he's been, on, on Twitter looking for a little while and I'm really excited that I'm gonna be on the, what's he doing that's, he's part of the marketing team.
He's one of our marketing generalists now over at Seller WP starting today. So welcome to,
[01:29:25] Nathan Wrigley: I saw him describe, somebody described him online. It may have been in the repository email, I dunno if you get that one, but I think it might have been in there. He was described as Jeff Chandler WordPress historian, and then it carried on and I thought, oh, that's so cool.
That's such a great badge balance if you dig back
[01:29:41] Courtney Robertson: through the early days of the tavern. And he's got some stuff before the tavern even around. Yeah. Oh, congrats. Congratulations. He, if I ever get stumped, which is not often about fig remembering something in WordPress, I ask Jeff yes, because
[01:29:55] Nathan Wrigley: Jeff knows.
Jeff knows Jeff, that's he's,
[01:29:59] Michelle Frechette: oh, I'm so pleased about that. And Courtney, he'll be at, he'll be at Buffalo. So Courtney and I will see him at Word Camp Buffalo next
[01:30:04] Courtney Robertson: week. I haven't been in person with him since I think 2016 at Word Camp us. So it'll be
[01:30:10] Nathan Wrigley: good. Go. Absolutely. Lovely. Congratulations, Jeff.
And hopefully you and Michelle will be hanging out a little bit more. That would be, that's really nice. Okay. So that's it. We've we've done this episode. We're gonna wrap it up. It only remains for me to say super-duper thank you to Courtney Robertson for joining us. Also, Michelle Frache. Please do come back.
Thank you for the many comments that we've got. There's in a few new faces. We do this. Pretty much every Monday, probably like 48 weeks out of the year. So we should be back next next week with some different guests. But please do join us. There's only one thing remaining. You know what's coming, don't you?
We've gotta do the humiliating hand wave. So give us a wave. Give us a wave. Give us, oh, there we go. Fabulous. Thank you very much. We'll see you next week. Thank you, Courtney. Thank you, Michelle. Take it easy. Bye.
Support WP Builds
We put out this content as often as we can, and we hope that you like! If you do and feel like keeping the WP Builds podcast going then...
Thank you!