This week's WordPress news for the week commencing Monday 15th November 2021
Another week, and we're bringing you the latest WordPress news from the last seven days, including…
WordPress 5.9 is being delayed for roughly 6 weeks
Liquid Web have bought Modern Tribe
Paul Lacey bows out of his public role in the WordPress community, and Bob Dunn is doubling down on it
Big Orange Heart have a new colouring book, the perfect holiday stocking filler
WordPress websites appear to be getting worse in Google's Core Web Vitals
Black Friday is now ON, and we have the perfect page to make your search easier
and… there's a man who plays the French Horn with his feet!
There's a whole lot more than this, as there is each and every week, and you can find all that by scrolling down and clicking on the links!
This Week in WordPress #186 – "Naninani"
With Nathan Wrigley, Jess Frick, Joe Casabona, Mark Westguard and Bob Dunn.
Recorded on Monday Monday 22nd November 2021.
If you ever want to join us live you can do that every Monday at 2pm UK time on the WP Builds LIVE page.
WordPress Core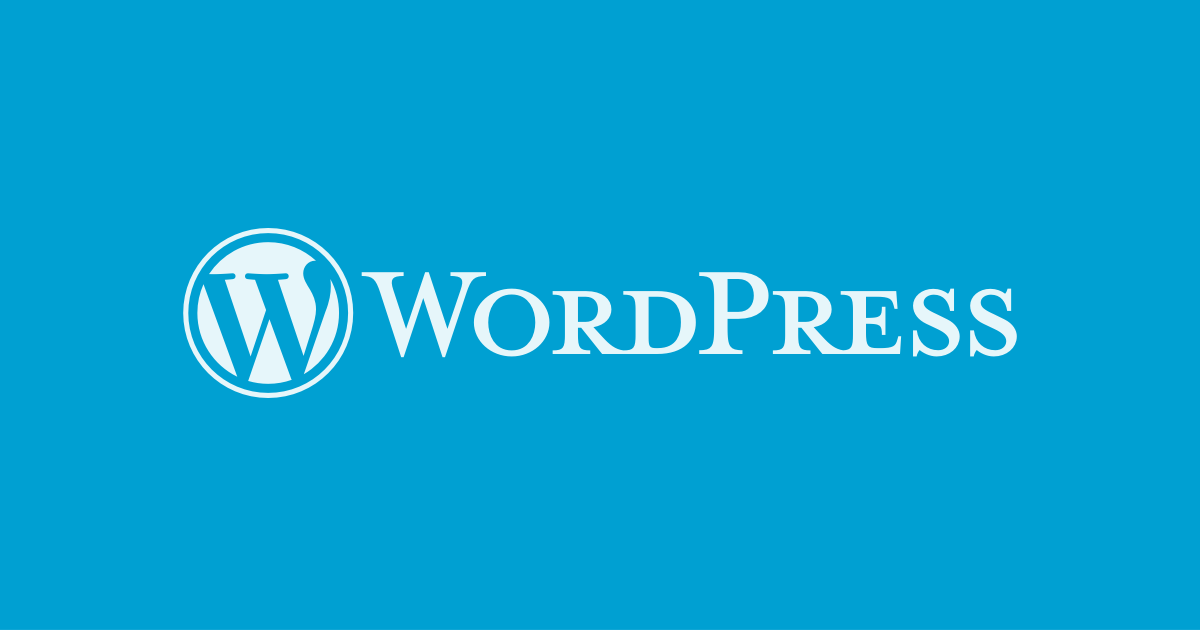 A new date will be set for WordPress 5.9 Beta 1 so that 5.9's exciting new features can be delivered in full and with a better user experience…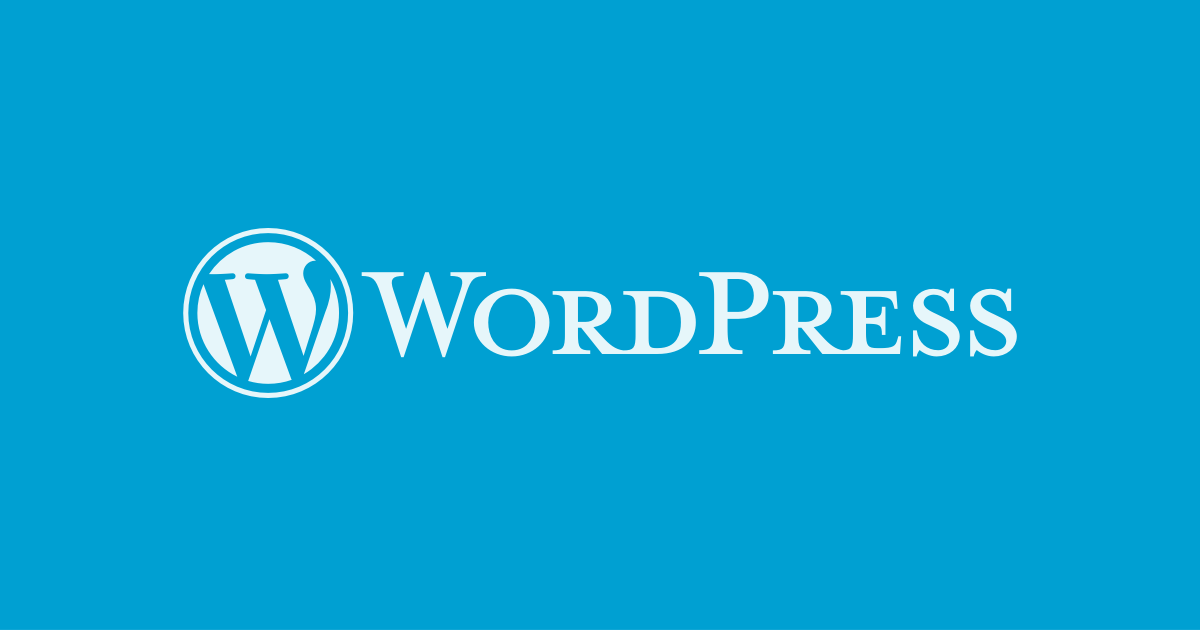 A new date will be set for WordPress 5.9 Beta 1 so that 5.9's exciting new features can be delivered in full and with a better user experience…
Gutenberg 11.9 landed on Wednesday, and it is packed with dozens of enhancements. Contributors are speeding forward, getting in some of the final features before the release of WordPress 5.9, expected on December 14…
Gutenberg 11.9 landed on Wednesday, and it is packed with dozens of enhancements. Contributors are speeding forward, getting in some of the final features before the release of WordPress 5.9, expected on December 14…
Community
Plugins / Themes / Blocks
wptavern.com
The upcoming BuddyPress 10.0.0 beta 1 release was scheduled for November 20, but contributors have decided to postpone the beta by two weeks, due to lack of time for adequately testing recent improvements to the planned features. The stable release has been rescheduled for December 24. This version will require WordPress >= 5.4…
wptavern.com
The upcoming BuddyPress 10.0.0 beta 1 release was scheduled for November 20, but contributors have decided to postpone the beta by two weeks, due to lack of time for adequately testing recent improvements to the planned features. The stable release has been rescheduled for December 24. This version will require WordPress >= 5.4…
wptavern.com
Last week, the popular Rank Math SEO plugin received a major update that includes a new artificial intelligence system. The Content AI feature is a SaaS product that behaves like a personal writing assistant to boost search rankings…
wptavern.com
Last week, the popular Rank Math SEO plugin received a major update that includes a new artificial intelligence system. The Content AI feature is a SaaS product that behaves like a personal writing assistant to boost search rankings…
advancedcustomfields.com
Advanced Custom Fields 5.11 includes full support for the WordPress REST API, improvements to the process of activating your license key, and a batch of developer improvements…
advancedcustomfields.com
Advanced Custom Fields 5.11 includes full support for the WordPress REST API, improvements to the process of activating your license key, and a batch of developer improvements…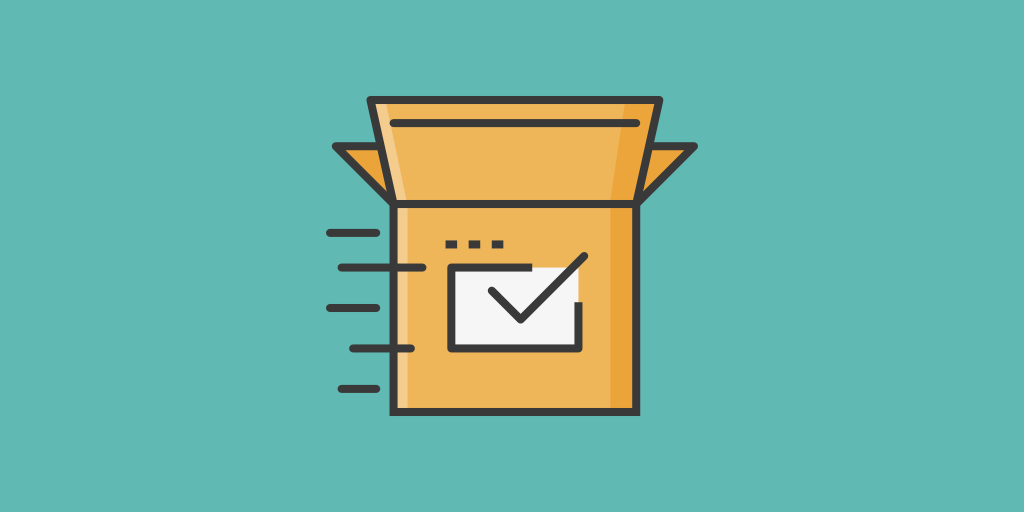 affiliatewp.com
We're excited to bring you a customizable affiliate registration form, custom dynamic affiliate coupons, and blocks in AffiliateWP core..!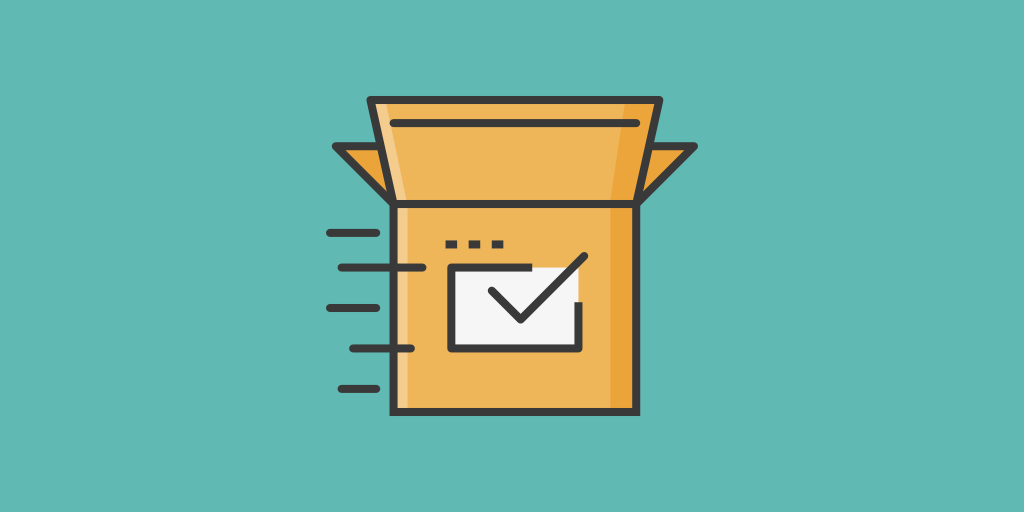 affiliatewp.com
We're excited to bring you a customizable affiliate registration form, custom dynamic affiliate coupons, and blocks in AffiliateWP core..!
Deals
WordPress Deals for Black Friday / Cyber Monday 2022. Loads of great deals on one searchable / filterable page!
WordPress Deals for Black Friday / Cyber Monday 2022. Loads of great deals on one searchable / filterable page!
Security
wordfence.com
On November 1, 2021 the Wordfence Threat Intelligence team initiated the responsible disclosure process for a vulnerability we discovered in "Preview E-mails for WooCommerce". This flaw made it possible for an attacker to inject malicious JavaScript into a page that would execute if the attacker successfully tricked a site's administrator into performing an action like clicking on a link…
wordfence.com
On November 1, 2021 the Wordfence Threat Intelligence team initiated the responsible disclosure process for a vulnerability we discovered in "Preview E-mails for WooCommerce". This flaw made it possible for an attacker to inject malicious JavaScript into a page that would execute if the attacker successfully tricked a site's administrator into performing an action like clicking on a link…
ithemes.com
Vulnerable plugins and themes are the #1 reason WordPress websites get hacked. The weekly WordPress Vulnerability Report powered by WPScan covers recent WordPress plugin, theme, and core vulnerabilities, and what to do if you run one of the vulnerable plugins or themes on your website…
ithemes.com
Vulnerable plugins and themes are the #1 reason WordPress websites get hacked. The weekly WordPress Vulnerability Report powered by WPScan covers recent WordPress plugin, theme, and core vulnerabilities, and what to do if you run one of the vulnerable plugins or themes on your website…
WP Builds
The words 'plumbing new depths' come to mind here. Enter here only those with a capacity to stave off complete boredom!
The words 'plumbing new depths' come to mind here. Enter here only those with a capacity to stave off complete boredom!
Jobs
Post a Job If you know of a job in the WordPress community, please feel free to post it here…
Post a Job If you know of a job in the WordPress community, please feel free to post it here…
Not WordPress, but useful anyway…
ithemes.com
What is an SVG file? While you're working on the design of a WordPress website that's as user-friendly as possible, you'll probably come across some issues with images; especially as it relates to image resolution. And it's important to get image quality right because fewer things look more amateurish on a web page than a photo or logo that's distorted and poorly scaled…
ithemes.com
What is an SVG file? While you're working on the design of a WordPress website that's as user-friendly as possible, you'll probably come across some issues with images; especially as it relates to image resolution. And it's important to get image quality right because fewer things look more amateurish on a web page than a photo or logo that's distorted and poorly scaled…
theverge.com
Apple has historically resisted the right-to-repair movement. No more…
theverge.com
Apple has historically resisted the right-to-repair movement. No more…
The WP Builds podcast is brought to you this week by…
Omnisend is the top-rated email and SMS marketing platform for WordPress. More than a hundred thousand merchants use Omnisend every day to grow their audience and sales. Ready to start building campaigns that really sell? Find out more at www.omnisend.com
The home of Managed WordPress hosting that includes free domain, SSL, and 24/7 support. Bundle that with the Hub by GoDaddy Pro to unlock more free benefits to manage multiple sites in one place, invoice clients, and get 30% off new purchases! Find out more at go.me/wpbuilds.
It's like Black Friday, but everyday of the year! Search and Filter WordPress Deals! Check out the deals now…
Transcript (if available)
These transcripts are created using software, so apologies if there are errors in them.
Read Full Transcript
[00:00:00] Nathan Wrigley: It's time for this weekend. WordPress episode number 186 entitled Naninani. It was recorded on Monday the 22nd of November, 2021. My name is Nathan Wrigley and I am joined today by Mark Westguard, Bob Dunn and Joe Casabona as always there's loads to talk about loads happening in the WordPress space.
WordPress 5.9, the release has been delayed perhaps for up to six weeks. We just gently touch that subject and what it means for WordPress plugin developers and why it happened. Liquid web have acquired modern tribe. They acquired previously the events calendar, but now it looks like they've hired the whole development team over there.
Big orange heart. I've got a coloring book and you can maybe stock some stockings over the Christmas holiday with this. It's a great way of supporting that charity block boards and fishing reels. Paul Lacey's article, as his Opus Magnus his way of leaving the WordPress community. We talk about that at length.
And we also talk about Bob's article, which came off the back of it, where he says, he's going up to 11 with the WordPress community core web vitals. It seems that more recent versions of WordPress don't perform as well as older versions. We also look at a really strange video that element or put out.
Joe has got a really interesting take on it. Something completely that I didn't expect. So that's well worth listening to, and there's a WordPress drama. The guys from ocean WP, while there seems to have been some falling out and we try to work out what that story is there. Apple are going to allow you to repair your own iPhones.
I show you somebody who's playing the French horn with their foot, and there's a whole lot more. It's all coming up next on this weekend, WordPress. Hello? Hello? Hello? Hello? Hello. Hello. Depending on where you are. Good morning. Good evening. Good afternoon. Good night. Goodbye. Very nice to have you with us once more.
Thank you for joining us. It is WP bills. I can't remember what the show's called. It's actually called this week in WordPress. There you go. It used to have another name and I've only just remembered it. We have by the skin of our teeth managed to assemble a panel today. It was all a bit technical there.
We had a few technical issues. Hopefully they're all fixed now, but we've got a new contributor today. We've got Mark Westguard. We've also got Joe Casabona bomber and Bob WP. Can I introduce you all one at a time and I'll hope to do it properly. We are, I have to say we are waiting. Fifth member of the panel to show up.
I sincerely hope that they managed to make it, and if they do, we'll just drop them in that particular moment. But let's start with mark. Mark is the founder of Ws form a WordPress form plugin that allows you to create complex forms in a no-code environment. Visit w S form.com to learn more. And you can see that throughout the show on Mark's name, just below his face.
And we've also got Joe Casabona. Joe started his career almost 20 years ago as a freelance web developer before realizing his true passion, which is sharing his years of knowledge about website development, podcasting, and course creating to help create as freelancers and business owners. You can find him at Castlebar.
Dot org. And we do have Bob Dunn, although at the moment, he's decided to pull down the curtains, but Bob is a connector producer and podcaster do the woo a site for the WooCommerce builder community. And yes, he says he has a new shiny site, which is actually really nice, but hopefully Belleville able to tell us about it in just a moment.
How are you doing? Let's go mark. I'm doing good. I'm
[00:03:45] Mark Westguard: doing good. How either? Yeah. I'm
[00:03:46] Nathan Wrigley: good. Where are you?
[00:03:48] Mark Westguard: I am currently in Columbus, Georgia USA. So yeah, I think you've said you've got a entire S
[00:03:56] Nathan Wrigley: ah there's one notable exception and he's the gray add one in the corner. I speak. Speaking of gray hairs, I saw her on your, on your Facebook feed this week.
Joe, you were talking about the beard and the occasional little Fleck of gray that has comments.
[00:04:13] Joe Casabona: Yeah, it's I remember I found my first gray hair in high school and I asked my health teacher. It's you're stressed, man. You're too stressed. It was just one. Gray hair and a frock of black, but now the beard is a little bit more salt and pepper.
Now that I have two, two kids, and one on the way,
[00:04:31] Nathan Wrigley: I actually found a fully black hair. The other day I was so delighted woven black came into look, I'm still not gray completely. I was most proud. I don't know what the technicalities are for Bob, but assuming that Bob comes back in, in a moment we'll welcome him back.
Maybe he can even show us around the site. Just before that, if you are watching this live, you're probably in one of two destinations, you might be on WP Builds.com forward slash live. Actually let's put that one. It was probably better. Or you're on in the Facebook group, which is WP Builds.com forward slash Facebook.
Facebook being Facebook. Don't allow us to see your name or avatar or any of that fun stuff. Unless you click this link chat.restream.io. It'll be. Post at the top forward slash FB. If you don't want to, the work around is just to type your name at the beginning of any comment that you make that can certainly help if you want to, if you're working today and you've got this on by the side of your screen, and you're not really giving it your full attention, that's fabulous.
Maybe just pause for a second and go and share it on Twitter or something. This is probably the best URL. WP Builds.com/live. And we have Bob's back. Can you hear me now? Yeah,
yeah.
[00:05:48] Bob Dunn: I don't want them. It's six quarter after six in the morning and the day starting. Oh,
[00:05:53] Nathan Wrigley: I'm so sorry. It's interesting.
Yeah, you, is it, have, we now reached that point where our clocks have changed in opposite directions and yeah. Yeah. Okay. Okay. I'm so sorry, Bob. Probably when you booked him, it's always
[00:06:07] Bob Dunn: been six o'clock from. Okay. It never
[00:06:10] Nathan Wrigley: changed it. You're a glutton for punishment world. I did actually introduce you, but how are you today, Bob?
Anyway, how's life
[00:06:20] Bob Dunn: and I'm doing obviously better. Yeah, good.
[00:06:25] Nathan Wrigley: We're going to crack on with the WordPress news for this week. There's actually quite a lot of put probably far too many bits and pieces in the show, but we'll try to get to the bits and pieces that we can. First of all, this is our website.
WP Builds.com. If you click on this link subscribe link, you will be able to subscribe to what we do, or you can fill out this big form here. It's blue, but that's not what we want to talk about. Let's go here. WordPress 5.9 has basically been delayed. I actually didn't see this one coming. I got a message from again on Twitter to say it had been delayed and I hadn't managed to see the news at that point.
Apparently there's a whole bunch of things in there, which it is better to to fix correctly rather than trying to code in a two day fix, which will then probably make things more difficult. Not entirely sure deadline was, but I'm not a plugin developer. I don't develop themes.
Never have probably never will. And so this kind of thing to me is just. An item in the news, but I know mark being a plugin developer, this may be something that is crucial, annoying, fine, whatever. So I might just throw this one at you first, if that. Yeah,
[00:07:31] Mark Westguard: I think the larger plugin developers are maybe gonna find this a little bit problematic with their timing.
You know, they probably had stuff plan. I'm a smaller plugin developer. So for me, it's not too much of an issue. I had to read through the change logs and what they've been up to it looks like there were some UI issues that they thought they could improve on. I think they're right to delay it.
I think they found some things that they could have done better. So I think, I think it's better to delay it and then come back to it later on. But yeah, I mean, beta releases were essential for us because it enables us obviously to test the plugin, our plugin prior to it being released waiting five, nine, and officially comes out.
So as soon as that comes out, we'll be jumping on it. But for me, not a big problem, I think for the bigger plugin developers maybe is going to have to shift their schedules around
[00:08:22] Nathan Wrigley: somewhat. Yeah. Yeah. Bob, Joe, anything on that?
[00:08:28] Bob Dunn: I think I survived Christmas. That's all I can say.
[00:08:33] Joe Casabona: I think that this is a good thing.
I think it's probably a really strong lesson learned from the 5.0 rollout is what I'd have to wager guests on because you know, it's going to affect people's schedules, but we want, we don't want to roll something out. That's broken, I mean, Gutenberg's the Gutenberg plugin still has a terrible rating, even with the vast improvements to the plugin.
So making sure that things are working appropriately is I think definitely the right call. And so they'll still be the beta period. I think it was supposed to be released the day after Tanya's post announcing that it would be. Yeah, and pushed everything back about six weeks. And I think that is a strong and mature decision by the, the core contributing.
[00:09:27] Nathan Wrigley: I did actually pull up the post here, which illustrates some of the bits and pieces. And I did read through it, but in all honesty, that was like 24 hours ago. And my brain in 24 hours, they're not compatible. So I've completely forgotten whatever it was that actually forced the delay. But Bob, you were shaking your head at that point.
You nothing to add to this? No,
[00:09:49] Bob Dunn: nothing. I was just shaking my head a joke. No happens
[00:09:54] Nathan Wrigley: a lot. In which case we'll move on to this next piece, which is it feels like we had a breather from acquisitions. We had acquisition then another, then another and believe it or not another. And then we had a couple of weeks off and then we had another and it's this one.
The modern modern tribe, which is a development house and the best behind loads of all sorts of awesome products that probably the most notable one is the events calendar. Although that is a sort of slightly different spin off product. They've been acquired by liquid web who are really on a clip.
Now, I don't know anybody. I don't really have a point of contact in liquid web, particularly. So I don't really know how this all fits in. Joe, I think you're probably better connected in that side of things. And maybe you are Bob, I don't know than I am, but they acquired the events calendar from modern tribe a little while ago.
And what are they, do you have any insight into what it is that they're buying here? Are they just buying the personnel and the rest of the plugins that this company are responsible for?
[00:10:59] Joe Casabona: So the way that things are structured, where we're modern tribe developed the events calendar, but modern tribe is actually a design and development agency.
So they. Web WordPress client work and then the events calendar was something that they created that they spun off into their own thing and had its own staff. It was still under the purview of modern tribe and in December of 2020, liquid web, or nexus closed the deal to buy just the events, calendar, and that team from liquid web.
So they adjust completed the merger of all things, modern tribe. And it seems like what they picked up here was the agency. Cause it sounds like they're going to run as a as their own independent thing. My best guess I, this is all speculation. So what we do best here, right? Not here.
[00:11:56] Nathan Wrigley: No,
[00:11:57] Joe Casabona: it is.
Is that this is going to be very similar to a WordPress, VIP. Kind of model, right? Where they have the agency develops solutions for clients using now liquid web in their family of products from Stella WP and nexus hosting and store builder. And so it'll just be tight synergy.
It'll be a sinner. I'm sorry. I said synergy. I got to put a quarter jar. It'll be a way for potential liquid web and nexus and stellar WP customers to say, we want to use these plugins. We want to use these tools, but we also need somebody to develop it and then LiquidWeb can refer them to modern tribe, a subsidiary.
[00:12:46] Nathan Wrigley: Got it. Oh, that's an interesting play. Isn't it? I'm quite fascinated by that. I can't think of anything else where that in a way that's happened, it seems to be agencies buying other agencies, not great big companies like liquid web buying agencies. Interesting. Can I ask, I've got to ask, why have you got to put a coin in a jail when you say synergy?
You
[00:13:06] Joe Casabona: know, synergy is just like one of those really corporate-y terms. You know, it's I don't know if there's in, in the United States, at least there's the concept of a swear jar, right? Where you put a quarter, a dollar in the jar, when you say a bad word. And people outside of the corporate space, I feel at least in here in the U S view the word, like synergy or circle back or anything like that as a bad word.
So that's why I had to put a quarter in a jar
[00:13:35] Nathan Wrigley: and it's
[00:13:37] Joe Casabona: oh, it's like, when people use the word intimate to describe podcasts, it's like that's what everybody says. It's doesn't feel like the right word, but I don't know about.
[00:13:46] Nathan Wrigley: I'm going to say synergy as much as possible now, because every time
you've got bell, you've got that's great. Every time Bob comes on this show, he drops a new word on us. And so I hope he's got one for us. I don't know if he has or not, but he's he's usually at the end of the show, giving us a brand new word in the English language, which you've never heard of. Anyway, Bob mark, anything on liquid web buy-in on tribe.
I think Joe
[00:14:17] Mark Westguard: covered it.
[00:14:18] Nathan Wrigley: All right. In which case we're going to move on to something that we've never covered before, and that is coloring in. This is so good. I love this. This is a big orange chart. We've mentioned them quite a bit over the last few weeks. For many reasons, they've got word Fest live and they do live events.
They actually serve the UK community particularly well in this, in the sense of live events. Cause they've got their word, word, WordPress, London meetup, which they do every single month as well. But in order to raise some much needed funds, they've they've put out a coloring book and this is, I just love this.
This is members of the community who have contributed some kind of outline drawings you know, like black and white. You can see it. Yeah. Looking at the screen, obviously it's difficult for me to describe otherwise, but basically it's a coloring book where there's black and white outlined drawings.
And you, the idea is that you go in and have some, can I use the word cathartic? Is that all right? I'm going to do, you can have some synergistic cathartic time. Yeah. Good, good. I want to
[00:15:29] Bob Dunn: do that every
[00:15:30] Nathan Wrigley: time. Okay. Basically just zone out and do you know what it never occurred to me?
Th this kind of thing would be would be something that would actually allow me to concentrate on nothing, but I did actually try it. I haven't received my copy of this yet because I haven't bought a copy, but I just thought I'm going to experiment. My kids have got loads of these kinds of things lying around.
And I found myself about 15 minutes later still doing it, just coloring in shapes and really that 15 minutes seem to consume no time at all. I felt like I'd been transported into a really I don't know, like another world where I was just absentmindedly doing it. So anyway, the idea is go and buy it. I think the, the intention really is they've launched it before Christmas.
It's a. Simple item. You could pick up five or six for your children, grandchildren, brothers, sisters, lawyers, whatever, and and send them a copy and you'll be raising much needed resources. And I don't know if anybody else has bought one, but I know mark. You've got your hands on two. Yeah. Yeah. I'm
[00:16:36] Mark Westguard: going to order some more.
They're very inexpensive. I think there's such a great idea. I learned about them from Michelle for chef who I believe was one of the authors on the book. Yup. And yeah, I, I same as you, I, it, when I saw it, I suddenly realized, sitting there and coloring a book just takes your mind away from everything.
It's a way to relax. And I think they're a great idea. I bought a couple for my kids and probably will buy some more for the rest of the family. I've got one other family member who I know loves color. And then, so I definitely get her one for Christmas. So I think it's a fantastic idea.
And it's in the raising money for.
[00:17:12] Nathan Wrigley: I've got I've got the costings here depending on where you are in the world, the coloring book is offer. It says it's offered at an introductory price of $9 99, which is seven pounds, 49 and nine euros 49 cents. I guess it is in Euro land sense. So basically for the first time ever, I've seen something where the British price actually truly reflects the dollar price.
I don't know if you guys know this, but basically if you're in the UK and you get anything technological, we pay the exact same amount as you do in. But we pay it in pounds and it's cause we basically pay 25% extra or thereabouts for more or less everything. And I don't really know why, but they think
[00:18:01] Joe Casabona: that's a legend, not to mention anything that gets shipped to you.
You got to probably pay some sort of tariff for whatever it is that we call it, their tariff
[00:18:08] Bob Dunn: Tax, just a sexier. Yeah. Yeah. But like, if you, if we sign up for some sort of SAS service or something and it's $9 99 we'll pay nine pounds 99. And frankly, that's going to be my mission in 2022 to stamp out this nonsense.
[00:18:25] Nathan Wrigley: I wonder how
[00:18:25] Joe Casabona: much you would pay in francs, frankly.
[00:18:30] Nathan Wrigley: Was that a play on words? Hello?
[00:18:33] Joe Casabona: I don't even know if that's still like a valid
[00:18:37] Nathan Wrigley: currency. They dropped them off at the only holdout I think is a Swiss Franks. You can still spend those. You can spend Norwegian kroner, and obviously the great British public decided in their wisdom to stay out of this Euro thing, which anyway, I'm not going there.
There's too much. I, in debate there, are you going to get any of these. You know, I haven't
[00:19:05] Bob Dunn: ordered any, I'm waiting for Santa Claus to bring me my crayons first and then I'm all set. I put in my wish there, but no, it's a cool idea. I think it's that goes back to doodling except you've got the doodle there and you start filling it in.
Cause I think, that's what we tend to do to mellow out or when our brain goes off or, we're in a meeting and we want to pretend like we're writing notes, we can be coloring instead. So that's you know, especially in a zoom meeting and stuff. No, I think it's a great idea.
I haven't ordered mine yet, but yeah, I think.
[00:19:42] Nathan Wrigley: Yeah. And re raising money from a really worthy cause. They do a lot in the background. I know Dan pretty well and and they really do a lot and they're not how to describe this. Cause I don't want this to sound wrong. They're not good at blowing their own trumpet, but they do a lot more than you probably realize.
And the cost of the things that they do is fairly high. I can't remember. They publicly announced what it was and I think it's up until like quarter of a million dollars per year, keep going. So we need to buy lots of coloring books. There needs to be lots of coloring, done this Christmas.
Anyway. I thought that was a nice thing. So going from one really nicely, well-planned executed beautifully organized thing to. Catastrophe. This is the WP Builds pole. No, it's not. It's the WP Builds awards for 2021. And this is, this is my attempt to also raise money for big orange chart. And the idea here is you basically buy your way into winning something.
You you tell me what you want to be the best. Donate $10 to big orange chart. And then you will achieve that. I will guarantee that you will be the best at whatever it is that you've decided. And it started off, I was mentioning this last week, forgive me for repeating myself, but more people have jumped on this week, started off cause Jamie Moslems saw that.
I put out this spurious award where I said, look, I am the best podcast. Whose name is WP Builds. There's no doubt about it. And so I congratulate myself and patted myself on the back and gave myself an award. And then Jamie muslin contact me and said, I want to be the best WordPress tennis player. I said, all right, that's fine.
You can be that if you if you. $10 to big orange chart. And four minutes later, he'd given $10 to big orange shop. And so now we have Michelle Frechette, who is the best person actually, who is triplets masquerading as one person, we have gone last week, he was the best WordPress podcast, which was my fault.
He said, put whatever you like. And so I put into it and he said, oh no, no. So now he's the best WordPress boomer. And I don't even know what boomer means, but I've put it in Bob, tell me what a boomer is.
[00:21:58] Bob Dunn: Oh, I don't want to start into labels here. It's it's it's age brackets.
Oh, the Americans tend to put each other in and it's very. It's very stereotypical. So I thought it would be perfect. And my generation
[00:22:17] Joe Casabona: labeled Bob's generation as okay. Boomer, because
millennials are getting old though, right? Gen Z or the new kids,
[00:22:29] Nathan Wrigley: huh? No. Any of these are gen Z
[00:22:32] Bob Dunn: do is a, they put you in this because of whatever year you were born in. So then you are gonna have to adhere to that, that what qualifies you in there. And it's really it's it's yeah. It's cop pulling you over and saying, Hey, I'm giving you a ticket because because of this, but really it's because you're a boomer, is, it's kind like that it's putting you in a bracket.
So it's. It's strange, but
[00:23:07] Nathan Wrigley: Daniela Daniel is saying that geriatric millennials is now a term.
[00:23:13] Joe Casabona: I prefer the term elder millennial. Cause it, it makes us sound more.
Exactly. Exactly right.
[00:23:24] Nathan Wrigley: Oh, that's brilliant. Anyway, let's carry on with this poll. Paul Lacey nominee nominated himself as the most traitorous podcast co-host in the world, which I thought was lovely to get onto him in a little bit. And then a variety of other things just in Tagalog as the best WordPress halo player and a hours after that Elliot sours bee came up and said, no, I am.
And he nominated himself as the best. WordPress halo, 10 players. So we'll have to see how this goes. Anyway, if you want a bit of fun nominate yourself on this poll and I will give you a badge or something like that. But you're going to be donating $10 to big orange heart. So I just thought I'd raise that cause it's a bit silly and it's nice to raise a bit of cash.
Okay. Onto the traitor as Paul Lacey hashtag traitor. I was talking to him about half an hour ago and I said, how much do you want me to, go at you? And he said, do what you like. So I have full authority. He released this. I don't know if you guys have had a chance to read it. He released this short book over like a couple of weeks ago where he basically, he explained the reasoning behind dropping out of things like this show.
You'll find it over at the WP minute. I read this and I was nearly in tears. To be honest, I was chopping an onion at the time, but it is. No, it really did. I was deeply moved by this piece. It's called blocks boards and fishing rails. And you have to read it to get the narrative, how Guttenberg divided WordPress.
And basically it's him saying all of the reasons why he's decided he wants to step away from the project. Anybody who watches the show will realize that he's been the most bullish, ardent supporter of WordPress for years and years. He's done countless talks. He's been everywhere, helped everybody.
I could just sense over the last four or five months the journey for him was changing slightly. And he was just getting a little bit ticked off with the fact that he was how to best put it for him, that he was being told that Gothenburg needed to be the future for him, but he didn't want Gothenburg to be the future for him and felt that the narrative was taken over and people were saying, look, it is the future.
If you don't come along for the ride, you are some kind of lag laggard. And so this has been eating away at him for a period of time. We had a long set of conversations about about it and all of that. And then he contacted me after he'd been to stay at my house. Near my house for a little bit.
And sort of said, I need to step away. And then this piece came out and I just want a really couple of things. First thing to express my disgust at how treacherous he is, which is, deep and gnarly, but also to express my love for him because I'm so pleased, I just want him to be successful at whatever he does.
It's he's been an incredible friend. I have no doubt that in the years to come, we'll still be friends. I still manage to call him a traitor whenever possible, because it's funny. But I just, I don't know. I'm just I just wish him the best. I don't know what anybody else feels about this, whether you have time to read it or ingest it, but over to you guys,
[00:26:50] Mark Westguard: I had a read through it and I think I think he's right to do what he's doing.
I think if his heart's not in it anymore just like you said, if he wants to be successful, he needs to be focusing, where he wants to be focusing. I share a lot of. Frustrations that you has with the whole Gutenberg thing? I think a lot of people do. I think it was released too early. I know there were reasons around that.
We, we were caught up in the whole Gutenberg rush when we first announced plugin. In fact, I met Matt at word camp and offered to show him what we'd done. He wasn't very interested, but even though we were strong and I know he's a busy guy but you know, I'd hoped we would've got at least 60 seconds from him.
But for me I think WordPress needs to decide where it wants to be. I think it wants to compete with the Wix is that of the world. But I don't think WordPress necessarily is that and, and I think our community is built in a very different way than Wix is a customer base and their infrastructure.
It's not built for. People that are paid a salary. So to build a product, we've got a lot of volunteers that work on WordPress. If they want to be the Wix, I think it needs to be very much focused on the wordpress.com side of things, but there's a lot that they need to do for me. But even for me, Gutenberg's very difficult to use.
It's not, user-friendly, it's not intuitive. And, and I think a lot of people share that frustration with, Gutenberg I've still got clients sites that we work with and we still have classic editor is built on there. A lot of people just wanna get on and write stuff. I know Paul goes into an awful lot in, in, in that document about his history with it and where his frustrations lie.
But yeah, I, I wish him luck too. And I think. I'm like Bob, I'm all in on the WordPress front. I'm committed to it. But I haven't been doing it as long as Paul has. So I think eventually people get burned out with things if they're not seeing a product doing what they want it to. And, and I wish him all the best.
[00:29:06] Nathan Wrigley: Thank you, mam. Bob, Joe.
[00:29:11] Bob Dunn: Yeah, well I mean, I think you put on the list of things to look at, but no, first of all, it, it didn't surprise me with Paul. I you know, you can read between the lines. There, there is frustration and some people, talk about it more than others and stuff.
I I'm like you, Nathan, I think it's healthy. He bented out a final vet, this is how I feel and that's good. And he's moving on. And as I've said before, I think a lot of people, the problem is. People don't make that decision and they don't move on. And they say in the community, and it's not healthy for them or healthy for, I mean, they just keep plugging it at it, maybe with the hopes that it changes over or goes in the direction they want, whatever frustration they have with it.
And then it never really does. And it just piles on them and piles on people around them. Yeah, it's, it's a crazy thing, I mean, it's and I think you never know, but Paul, it may be, there may be some point he comes back, there may be a spot. He just feels like I'm ready to, but there's been a lot of talk around it and.
I think, yeah, it's just, you do what you gotta do. And it's, like I said, it's sad when we lose, lose good people in the community, but Hey, you that's kind the way of life and everybody makes changes and stuff and it's, whatever reason you leave it for, it's, it's obviously your time to move on.
So yeah, I, I wish him the best. I hope to, still see him around. There's, yeah, it's just not a lot more than that to say, but yeah. I just think that there's people that need to reevaluate and how they really know. Perceive the community. I have a whole slew of posts in my head and mark said, he'd I've been in this space.
I've been actively in the WordPress base for about 11 or 12 years. And, I. I'm not burned out yet. Yeah. And that's me. It's an individual thing too, I'm not criticized and criticized anybody on any decision they make. I think as long as it's good for them, then I'm happy.
[00:31:58] Nathan Wrigley: Thank you, Jeff.
[00:32:01] Joe Casabona: When I first became a parent, I promised that I would never say the words because I said so to my kids because that is not a good way to teach or explain your position. And I've slipped up a few times. I've said, because I've said stone moments of frustration. But as, as the, as the kids be adults that is less and less of a good explanation and I've had bosses tell me that.
And it feels in. Since Gutenberg, since WordPress 5.0 that we've gotten, because I've said so a few times right before 5.0 launch, there was a a swell of support for delaying 5.0, because it wasn't ready. And it launched because Matt said so, because he wanted to announce it at the state of the word.
And so we got the same thing when full site when full screen mode became the default, matt decided that was going to be a thing that got thrown into, I think, what 5.4, the release candidate, when there should have been a feature freeze. And so. 'cause I said, so can be very frustrating to people who have been in the WordPress space for a long time, who were told that this is community software like Bob I've been in it for a long time.
I've been using WordPress since 2004. And so I can see where the frustration lies and after Paul's article and podcast came out and I released my own on WP review called the simplest solution. When there's a lot of wondering why is this happening in the WordPress space? And while we need to look at the simplest solution, which mark mark alluded to WordPress is trying to be Wix and Squarespace and wordpress.com and WordPress, the open source project are two intertwined.
And that's that's frankly the case. And so Bob's right. If you're getting a burnt-out then you need to make the decision that's best for you. And I would pause it this to anybody who is continuing to be frustrated. With the open source project, because it's happening where you know, there's a discussion about contributors, not there not being enough contributors.
And the question you need to ask yourself is, are you aligned with Matt mullenweg's roadmap? Because if you're not then there, it, it feels pointless to contribute. And maybe those are strong words, but you know, if we look at the, the biggest decision makers on the open source project team, many of them are on automatics payroll or Aubrey capital's payroll.
And Matt has been the lead, the release lead for a number of dot releases. That's not a criticism of Matt. He's done a lot of, it sounds an awful lot like a criticism, maybe I'm hedging. But he, you he and Mike Lindell invented or created forked WordPress and grew it to what it is today with a lot of help from the community.
Wordpress.com and automatic are some of the biggest companies in the space. And so maybe it's deserved. Maybe if you've been in it for a long time, you feel it's undeserved, but that's the way it is. That's the simplest solution. It's still mats. It's still Matt's project. And if you're not aligned with Matt division for the project, then it's going to be a frustrating few years for you.
[00:35:34] Nathan Wrigley: Yeah. Thank you. All of you for having such interesting insights. The one thing that was occurring to me whilst you were all speaking was I wonder if we're just like the 1% of the 1%, we're all really into WordPress or where we think about it and talk about it. It certainly, in my case, All the time.
It's really the front of my mind a lot. And so when things aren't as smooth and there's less harmony, shall we say, and people are in disagreement. It troubles me a little bit. Whereas I imagine most people using WordPress, it literally is a function of I'm sick of this I'm off, but Paul has been so vocal and supportive and helpful and put himself out there and been very vulnerable in a lot of the things that you said and talked about that it, and obviously a great friend of mine that it kind of felt like something worthy of publicizing off the back of his decision.
So again I should probably stop using the word traitor at some point, but only for a small amount of time. But yeah, Paul Best a lot. He was saying to me earlier, I'll probably still attend events and things, so we might see him at word camps and whatnot, but yeah. Good luck mate.
[00:36:44] Bob Dunn: Nathan, I was just going to add when you said that about the 1%, it was interesting.
One time I had a. Person come up to me at a word camp and they were fairly new to the space. And this was a post I have in the back of my head to write, talk about a little bit more, but he came up and he said, it's really interesting. All these people, a lot of these people I've met here are making the living on WordPress, but I hear them bitching
[00:37:10] Nathan Wrigley: about it.
And he says
[00:37:12] Bob Dunn: what he says, he says, I get it, but it makes me wonder why in the world I'm here. And I paused and I thought, that's the thing we get in this little bubble. And we go out and we verbally say a lot. And most people will blow it off. They will pay attention to it.
10, I interested in it. They don't care what, they use WordPress as a tool and that's it. But there's a reflection we're also putting on the community to these people that are thinking about coming into it. And they're questioning. Why are you. Doing one thing and saying another, and that's how they look from it from the outside.
And, that was one example. I've had several kind of come up to me at meetups and stuff with the same questions. And I always thought it was interesting cause it took me back for a minute and I thought, what do I say to that? I mean, I could go into this long philosophical discussion, but kinda just said people have their moments of frustration and just, with the tools and stuff, I said, don't worry about it.
It's you, you do what you want to do and stuff, but it was just a interesting perception.
[00:38:23] Nathan Wrigley: Yeah, the reason I mentioned it is because I was using Drupal for years, probably almost as long as I've used WordPress now. So seminar amount of time, but I never got into like producing content around it or anything.
And when I got frustrated, I literally just down tools and left and came to WordPress and there was no sense of I'm going to express my anger. It was just time. It was just time. Whereas I think Paul, because of his Persona. And the fact that he's been very vocal in support of the project.
There's probably a need to draw a line under that and move on. Anyway, the, what I did want to move on to, I don't know, Bob, whether this was this piece of yours was actually written as a response to the polls. Incidentally came out a few days later and seemed to seem to mirror, were sort reflecting back a lot of the things that I picked up Paul's article, but you've obviously got a different approach on it.
You're all in. You're going to remain all in. So can I ask that, is that too in delicate question Paul you
[00:39:29] Bob Dunn: That isn't because and I love it because the title I came up with, when people ask me, why are you doing this? Just say, because it's one more now, if you don't know spinal tap, you won't, but it's a simple answer.
I think it's a culmination. It's probably been. It came at a point, I was on Jeff's WP, mainline podcasts, and we were talking about Paul singing and we got off just on different tangents around that. And it made me it was a timing. It wasn't a complete reboot. I wouldn't say it was rebuttal exactly to him, but it was something I've thought about.
And I've talked about a lot over the, several years I've had conversations with Andrew and metal tin about it. And Bob WP was, since I changed over to do the Wu and everything, it's just been a sight. I every once in a while write about something, nothing in particular and I wanted a direction of it.
So I was just driving one morning and I think. I have a lot of experiences. I can just tell about the community myself. I don't really care if people read it or not. It's almost journaling to me just, what I'm doing and what I'm going to be doing. So it, it was probably, it just all came together at a certain point and it wasn't Paul directly.
But a lot of what we talked about on Jeff's podcasts was around Paul's stuff. And just, Paul was basically saying a lot of what other people have been saying, on and off for what months? Maybe a few years. So it just it just seemed like the thing for me to do and, somebody commented and said, and it was in a way of, yeah.
Everybody wants to read the drama and the. Negative, do they want to read about Bob saying good things? I don't really care. That's not the point of the blog. It's just a blog over there that I'm just going to write stuff about and whether people read it or not, it just Chronicles my time in the community.
And, even going back as far as around 2010 and stuff, what was going on and experiences I had. So yeah, it was just something that, it just, all the timing just seemed great and I was ready to do something with it, but you know, it's I actually didn't think anybody would really notice it or saying anything about it.
I just thought, okay, I'm just going to go ahead and pop it out and start writing some stuff on it and see what has,
[00:42:18] Nathan Wrigley: I noticed it was good. I enjoyed it. I thought it was quite a nice, nicely timed piece because I think your your going up to 11 is a bit like me. I think I'm here. I'm not going anywhere.
I really enjoy it all. Stellan. Even if there's drama, I'm quite happy to sit in the middle and watch the drama, just engulf the surroundings and try I'll try and stay out of it. If humanly possible. Enjoy the drama. I enjoy
[00:42:42] Mark Westguard: the healthy.
[00:42:43] Nathan Wrigley: Do you,
I
[00:42:48] Mark Westguard: love the community and I love the healthy discussion that everybody has nothing. Everything I watch is it's enjoyable to watch us mature. There's no real bickering. And I'm I'm with Bob I'm all in. We're
[00:43:01] Nathan Wrigley: going to, we're going to see some real bickering a little bit later in one of the few controversial things that I've ever talked about on this show, but it seems like some guys have got their gloves off.
So we'll talk about that a little bit, but yeah, Bob's piece [email protected] is entitled the WordPress community. Now I'm turning up to 11 and you might like to read that in, in concert with Paul Lacey's piece over on WP minute called it's got a long title. I think I did it blocks boards and fishing reels.
How Guttenberg is divided WordPress. Okay. That's great. Okay. Back to some sort of more technical stuff, this this is, I found this really fascinating. This is Sarah Gooding on WP Tavern with a piece called the new core web vitals technology report shows overall pass rates for WordPress sites decreases with newer versions and there's a chart to prove.
The chart the blue lines go further and further down sort of dismal display, but allegedly just core WordPress, dull performs better. I can't quite understand is anybody actually using WordPress 3.2? I don't know where the statistics for that have come from, but presumably they shoved a site on there somewhere, but it was something that I learned from this as well.
Is that Google, I didn't know, this Google actually pay you for staff to be on the core development team. And so hopefully this is being addressed. I've got to say all this stuff about core vitals. I know it's important. I can't seem to get that excited about it largely because I'm not building client websites anymore, but if I were building client websites, now, I'm guessing that.
Piece of news would be a little bit of a cause for concern that newer versions of WordPress, you have to read the article because it goes into a little bit more technical detail, not a lot, but just the knowledge that more recent versions of WordPress are struggling to keep up with. You can see on the charts there.
Well, you can just see the line just goes down on the bar chart over time. Yeah, just an interesting bit of news about core vitals and and WordPress. I know if anybody's got anything on that.
[00:45:07] Bob Dunn: Yeah, I
[00:45:07] Mark Westguard: think we've, I think core web vitals are important to a degree with, obviously making sure your website's running efficiently, running quickly.
You haven't got anything on there that's causing unnecessary delays. I tend to. Not take Colwell vitals too seriously. I think some of the people that I work with, take it a little bit too seriously, and they want to get that perfect hundred score and spend hours and hours trying to achieve it.
You know, I do think it's important to make sure that sites run quickly, particularly for mobile and stuff like that, but you can take it. Too seriously sometimes. I I'd really want to dig more into this article to try and understand why there has been decrease. That's interesting to me, given that WordPress has been implementing things such as, web P top format support and things like that over the years try and improve things.
So it's interesting to see that it's maybe not necessarily going in the right direction, but I think there are so many different factors that affect the speed of a site and not just WordPress core. There are a lot of things that you can install on a site that affects speed. I don't think that this is a black and white issue.
There's probably a lot of other things that are affecting.
[00:46:27] Nathan Wrigley: One of the things they say in the article is that this research put together by somebody called Rick . It basically is saying that only 22% of WordPress powered websites, get the good threshold. So that's the measure of what we're talking about.
We talked last week.
[00:46:48] Mark Westguard: It doesn't surprise me. I th I think that, WordPress is only part of your website. It's there to deliver images and content and whatever you put on it. So if your images aren't optimized or you've applied, goodness knows how many additional features to your website.
It'll, it'll slow things down you Google's. Speed tool will complain about itself. He can make complaints when you've got Google analytics on there. So there's, there's a lot of moving factors this. So I'm definitely interested in learning more about this and then seeing where the problems
[00:47:27] Nathan Wrigley: might lie.
There's a guy I mentioned in the article, Allen, Adam, sorry, silver steam, who wanted to dig a little bit deeper. And he noticed that things that were intended to make things better. So in the article, I'm just directly quoting Silverstein, worked with Visco me to create a query that would extract performance data grouped by WordPress version.
He found the core additions like native image, and I framed lazy loading and web P image support had no measurable improvement on core with vital scores in the wild, which I found to be curious. I assumed that all of that would help just out of the box. But anyway,
[00:48:04] Mark Westguard: yeah, some of this bleeds into the whole amp discussion that is, raised its ugly head.
I personally was never a big fan of Amber. I had a lot of people asking us to make our plugin compatible with it. But it just, it, for me personally, it didn't make a lot of sense. So like I said to you earlier, Nathan B these paid score things that developed by the company that is basically ranking your website.
It's, it's like the credit score for the credit card industry. So they're dictating what factors are affecting the schools here. And you like I said, my, my opinion is yes, I think these tools could be helpful for identifying bottlenecks on your website. I just don't think you want to spend hours and hours trying to get that hundred perfect score.
You know, sometimes it can be to the detriment,
[00:49:00] Nathan Wrigley: Bob, oh, Joe got anything
[00:49:02] Joe Casabona: on that? Yeah, I I mean, I think that. I see a comment by Peter on YouTube, right? About the hyper-focus about core web vitals without taking the, all the factors, including the value of the continent itself as ill-advised.
And while people can spend too much time, like mark said, trying to get the perfect page speed insights score, 80% of people will have been in your website if it takes longer than four seconds to load yeah. 80%. Maybe we don't have to worry about the perfect score, but we can use these tools like core web vitals to make sure that the first content paint, which is one of the metrics in correlate vitals is very low.
And there are ways that we can do that. But this kind of, later versions of WordPress getting slower, reminds me of the computational complexity theory in computer science which basically states some computational problems are so difficult that it's provable. No algorithm exists to fix them, and this is not exactly the same. WordPress is not built on complex problem solving algorithms. We don't apply things like big O notation to it, which is as a computer scientist, something that I barely understand. But I, I do think that as WordPress gets more complex and allows users to do more things, we are going to see a slow down in in, in how these, and how quickly these sites load.
We, we were worried that we would see the same thing with page builders and when compared to Wix and Squarespace, which has been, which have been around for a decade now, we probably saw it with them too, but now they've had time to mature and fix some of these things which they have the luxury of doing because.
They get to control when their software is updated and they get to make sure that the software is updated universally. I think that is something to consider. I trust that the full site editing and Gutenberg team are taking that into consideration. And I think, at least this proves that just using something like lazy loading, isn't going to isn't going to make your website fast out of the box.
You need to make sure that your site loads as quickly as possible, even that 80% number needs qualifiers. Peter, I'll just address that right now. How long do you wait around? I don't want to sound bullish here, but how long do you wait around for a website? How frustrated do you get? If I'm trying to buy something from a website and it takes five seconds to load or four seconds to load, I'm going to be frustrated.
And so some people who are in a hurry are, are going to abandon it. That number is well-researched and well known for years now. You know, yes, maybe it needs qualifiers. Yes. Maybe if you want to read something or buy something bad enough, you'll stick around. But you want your site to load within two or three seconds?
[00:52:22] Mark Westguard: Yeah. And I think these tools. It can help everybody in, in achieving that, they, they they can help with identifying, maybe my hostings running slowly. Maybe I need to improve the loading speed of my images. Maybe I need to cut down on the amount of JavaScripts I've got on my website.
There's so many different factors and these tools definitely helped with that. For sure.
[00:52:45] Nathan Wrigley: Bob, can I just throw a curve ball at you because you've got a shiny new website. If you haven't no. H how long has this been? It's a matter of weeks, isn't it for doing the wound blood first? Yeah. So we're 22 odd days into it.
The do the podcast website, which [email protected] is shiny and new and it looks fabulous where you, Bob, I think I'm right in saying where you a client of somebody who was assisting with this, or did you build it yourself? Oh
[00:53:17] Bob Dunn: God, no. Actually this is the first time I've ever had somebody. Build it. Yeah.
And I had maintain who's a part of web dev studios do it. Yep. I was in the position to actually pay somebody, a good chunk of money to totally redesign the site. And this was something that I decided, I'd, I piecemealed my sites, I'm not a developer, I'm a designer by, that's what I did before I even got into WordPress for many years.
And, I had always just throw up my site. Bob WP just has content on it. And with this site, there was a lot more stuff. I needed a lot more. I needed some for fresh eyes on it. And I think of the whole thing. I have two podcasts. I actually have where I talked about this a bit and I had on my podcast, a developer over on do the woo Christina Workman.
She is the one that was the developer. So I had her on and Brad from web dev was on as a cohost, had an interesting discussion because my whole thing, and it boils down to this. And I was again, in the spot of being able to hire someone to do this. I think I look at these metrics, all these things, the core vitals, we all see it happen, but then a lot of people say what do I do about it?
Do I need to hire somebody? It's, it's, there's a lot of, a lot of people, a lot of people that we're talking to get it and they can go in and deal with it. Me, myself, it was. I put a lot of stuff in the hands because I had the thing rebranded to as well as redesigned. So a new logo and everything.
And I just went to them and said, Hey, here's my audience. Here's my vision. Create a logo, put together a color palette. You know, they share me, share something with me and I said, you you know, I can tell you what I don't like, but I'm putting my, putting everything in their hands where you can ask me questions, but you're the pros.
And I want you to make some of these decisions for me because what's best. And in the time when Gutenberg is, everybody, that's all in the Gutenberg and I was doing blocks and I was, whatever this site is built with Astra and BeaverBuilder, and that is what they recommended to me.
And I was. Cool. I mean, you almost all my stuff is built in BeaverBuilder pages and I'm, I kind of had to go back in time and remember how to use it, get in there and start, oh yeah, that's right. I remember it now, when I was using it before, but I didn't question that and I didn't, get on the bandwagon and say, I want to be all Gutenberg at this point.
I can do that with Bob WP. I had a certain vision for this site and I needed to accomplish the best way. So there you know, I'm not gonna, I'm not gonna jump on that bandwagon of either side when I need something and I'm leaving it to the pros to give me recommendations. And that's how it went.
[00:56:38] Nathan Wrigley: I was interested to know whether or not you were hitting the core web vitals message hard, with the, with the developers, because we're always told how important it is. And I wondered from your perspective, if that was like anywhere on the laundry list, I want to see some nice scores on the backend of this.
[00:56:54] Bob Dunn: Yeah. They said that I think at the beginning and I, I, it was fortunate because I know the agency, I know the people, so it wasn't like I had to drill them and stuff. I just, I think in the beginning, they, it was a given that, yeah, we make this as, performance wise, we have that in mind all the time.
And even when I would ask for a change or I would make a, say, well, what about this? You know, that. Part of their decision to not have done. It could have been around performance too. And I just took it. Yeah. Okay. I don't need that then, if you recommend that I should do it this way instead or whatever.
So I think, yeah, always, it was almost a given to me because of knowing the agency that they would have that in the back of their mind. And that was not something I was going to have to worry about. And, I'm the one thing I learned about this, do this whole process, and it's really bizarre to say I learned.
What WordPress can really do. You know, I have my limited skills and I can put in plugins and whatever, but when they, I would ask them to do something and they'd come back and could change, Hey, is this what you were thinking about? I'm like, whoa, this is nice. I don't know what the hell you did, but I love it that you did it, and I don't really care what you did, as long as you it's working and it's doing what we want. So yeah, it was a really, it was a fun experience and I really enjoyed it because it was something I had never gone through myself hiring and I let go of the creative. Somebody said, how were you able to let go of your creative, whatever?
And I said my creative have dried up. That happened a few years ago. And that's probably why I got out of this. And I, yeah, I, I led, I handed it over to them and said, have fun with this yeah.
[00:58:54] Nathan Wrigley: I think it's so nice to just get that, that perspective and not have to worry about it yourself, by the way, I have to say Bob, not only you qualifying as the world, WordPress's best boomer, but I think also the best ventriloquist would be your award because your camera's frozen and for about the last five minutes, you've managed to speak without moving at all, which is pretty impressive, actually.
Yeah. So hopefully Bob will come back in a minute. Crack on right. Doesn't that one done. Okay. I find this absolutely fascinating. This is one of the ones I wanted to speak about this week. This is okay. I don't even know what to make of this. This is element or.com forward slash resources forward slash web dash creators dash.
LP or not the LP stands for, I don't know. I think it's an LP. Yeah. There is no mention of WordPress on this website, apart from in the header and in the footer there, the WordPress has mentioned in the menus only as far as I can make out. This is an extraordinarily well put together piece of marketing.
We are used to seeing an element or doing slick videos. This is like film quality. They are honestly, you would, I could, imagine seeing this commercial on the television. So they're talking about these sort of these caricature people who, I don't know what you said earlier, millennials or whatever it is, these people who might be out in the real world who might want to get themselves a website and there's five of them on the screen and they all look very cool and it's beautiful and everybody's wonderful, but it like WordPress seems to be stripped out of it.
It's just about elemental and I'm wondering. Maybe I'm wrong. Is this the first element or SAS volley? Is this the first of them positioning themselves as element or.com come build a website. We don't need to trouble you with WordPress at all. Because it seems curious everything prior to that, we've had WordPress dogged all over it, WordPress page builder, and WordPress, this plugin, and that this is just an all out hit on Wix and Squarespace as far as I can see.
So absolutely fascinated when I saw this. I wonder what they're up to. So I'll just open that up to. Yeah, I want to
[01:01:19] Bob Dunn: ask them, Joe, were you the one that commented on the the local, the title, Joe said that, and I did a second take and I thought, God, Joe hit that spot on. That's all that thing hurts. My eyes, I think is what I responded to Joe.
[01:01:33] Joe Casabona: Yeah. I didn't say, I think we said this in a a member's discord. Yeah, I have opinions and I want to make sure the site's not satire before I Dole out these opinions. Oh, it's bad. Oh, a hundred percent. First time I looked at it, it was broken. Like the discover button was like in the middle of the text, that logo looks like, you know how like when you text somebody or somebody texts you and emoji, but you haven't updated your phone.
That's what their logo looks like. And then they just included like the motion picture association logo in the middle of that before you hopped
[01:02:16] Nathan Wrigley: on the call, mark was telling me that all of this stuff at the bottom here, all of these buttons, they didn't do anything. They just linked to nothing. You couldn't hover over.
[01:02:26] Mark Westguard: I, I looked at it and it, first of all, you could shout it to me as if element has gone to a big agency and said, look, here's our target audience. Here's what we want to do. And this is, this is what came out of that room. And I thought, what I want to sign up for this and see what it does. And then at the bottom of the screen, none of the icons are working properly.
And, given that the target audience was web developers, I was just not impressed with it. It didn't.
[01:02:55] Joe Casabona: And going back to our core web vitals conversation, I haven't loaded this site in Chrome today, yet, but it where six seconds on and it's still. This, this site. So I don't know if web developers are the target audience, like Nathan said, right?
I think this is like you have a story and you can tell it easily, but like this kind of like the first line is you're a unique breed of people with multi skills. We developed design AB test and then do it all again. Maybe there's designers then. Cause who says AB test. If this is like in an ode to why you should specialize in hire specialists, it just like.
It's not nice open
[01:03:43] Bob Dunn: the can of worms here with Joe.
[01:03:46] Joe Casabona: I know I have such
[01:03:48] Nathan Wrigley: This is really interesting. So I've got to be clear on what your meaning of satire is. Cause I don't know if it's the same as mine by satire. Do you mean this is literally almost like comedy deliberate.
[01:03:59] Joe Casabona: Like it feels like they made this to point out how bad some people are at building websites.
That
[01:04:07] Nathan Wrigley: is a fascinating pool of money to spend. If, cause if you miss the target with your satire, it's just dead. And I did
[01:04:16] Joe Casabona: $400 headphones to a bunch of people who have
[01:04:24] Nathan Wrigley: yeah. Yeah. There they are. No, that's absolutely fascinating. So you believe. Th this is poking fun at people in a sense who believe that they can, they, they are capable when they're not capable. And, oh, I will
[01:04:40] Joe Casabona: just say everything that Elementor has done up until, look at their homepage. It's gorgeous.
It's ah, it's it's, it's what it's you look at their homepage? And you're like, this is what building websites should be alike. It's w and it loads so fast into, and then you go to this web creator site and it's Hey, W what if we use three fonts in the logo and then some icons and let's make giant texts that bunch of different font faces and none of the buttons will work.
[01:05:19] Nathan Wrigley: Look at this fond bottom. This overlay that, yeah. Oh, I've got fresh eyes. I pray that you're right.
[01:05:26] Joe Casabona: It just feels very at odds with everything else they've done. That end, look at the URL again. Resources slash web dash creators, dash L P what could LP possible? Somebody in the chat, maybe what could LP, possibly stand out, but you would think if this is their big SAS, they would maybe put it.
Yeah. But yeah, maybe landing page. Which is terrible. That's a terrible URL. So like you think if this was like their big. Rollout, it would be a different brand from Elementor. If they were really trying to separate from WordPress, maybe it would be like web dot creators dot, whatever.
Or, or even like web dot a different UI. I was going to say dot elementary, they're trying to separate, this is like slash resources. This is like very much a, it feels very much I made a website on geo cities. It feels like
[01:06:35] Nathan Wrigley: that. I watched the video. Sorry. Cool.
[01:06:37] Bob Dunn: Just going to say, but who, you really look at.
From an interesting perspective, Joe, and I love it because that makes sense. But I would say the people that would make sense out of that would be 0.01, maybe, not even that many. So it's like you're it's yeah, there's I'm speechless
[01:07:06] Nathan Wrigley: actually, because it reminds me of. Almost like Ricky Gervais use kind of humor.
It lands with a small amount of people and everybody else is just what, what did he even talking about?
[01:07:18] Bob Dunn: What's the point of doing this really going to
[01:07:25] Nathan Wrigley: freaking point, Joe, if you're right, we have it's so well socket. Oh God, I hope that you're right. I was somebody in the comments, it was Daniel said that the characters in the video is, so if you watch this video, there's a video here.
I won't put it up. But it's, it is this. I can only imagine that video costs an absolute fortune to be made. And I'm not talking about, a small amount of fortunate. I'm thinking a proper well resourced film company with multiple people with lighting sound makeup, the whole lot on location in various different locations.
Everything looks amazing, but nothing in that video was speaking to me in terms of, oh, I identify with them. I identify with those people. And Daniel said the characterized versions in the commercial were so weird. So this is okay. So I've really misjudged this. I just totally assumed it was some kind of jumping away from the regular marketing that they do draw in a line in the sand and saying, there's the old element or here's the new element or no, it's Paris.
I
[01:08:37] Joe Casabona: don't see, this is, I don't know. I don't know if it's clarity. I hope it's parody, but there definitely, the web creators, the video, but then their copy is like we developed design AB test. How many people outside of the web development space or the marketing space know what AB testing is?
And if I said AB testing to my wife, she'd be like, I don't know
[01:09:04] Nathan Wrigley: what that is. And they talk about cats in the first you UVP as well. There's some worthy cats that might benefit from the, ah, you've just totally opened up my eyes now. So we have to see how this plays out. No doubt in about three weeks time, elemental just sort drop the bomb and say I dunno, April fall in November or something.
Absolutely facet, but what does this do to, for their
[01:09:28] Bob Dunn: brand.
[01:09:31] Nathan Wrigley: I'm confused to really
[01:09:33] Mark Westguard: trying to achieve with it. Are they trying to build a community of web designers with this? If so, I think they're doing it the wrong way. To me, the video looked like a bunch of, into week shutter stock videos that had nothing to do web development.
It was almost like a lifestyle
[01:09:52] Nathan Wrigley: brand. So there's my theory of inexpensive video down the pound. They've just gone to shelter stock and spent $400.
[01:10:01] Mark Westguard: Yeah. I can see how, if this is legit, that they're trying to appeal to a younger audience with it and trying to get people on board with elements or the brand.
But I just for, you for me as a professional web developer, it doesn't appeal at all and it doesn't speak to me. It's very, it doesn't even it makes the number one. Fo par with websites. I always tell people is when you come to a website, tell people what it's about what is, what is this thing?
And it doesn't do that. It's very confusing.
[01:10:37] Joe Casabona: I really okay. Can we do one more thing? I'm sorry to over-talk you Martin. Can you scroll all the way down to the footer area right above the footer. So if you get that pink part, okay. Become an icon, select four skills that define you as a web creator.
Okay. You think this is an email form, right? Yeah. What is the second field say? What's the second field label. Does country name and country? Is this supposed to be an email form? So I really think this is if, okay. It feels like this is all wild speculation again, but it feels like satire. That they're trying to get attention and then get people who this have appealed to, to sign up for their newsletter or their, whatever, join their community and be like, Hey, you want to build actual good-looking websites?
We'll show you with ELA mentor. Maybe this is all, I'm not a marketer. I'm just a wild speculator, but this site is so disjointed from everything else element or has done that. I can't, I have such a hard time. Believing that this is something they put together in earnest for a big launch. What is top skill, top combo?
What top two even mean what's ISR
[01:12:13] Nathan Wrigley: Israel, which was, is where they're based.
[01:12:15] Joe Casabona: So like
[01:12:19] Mark Westguard: they go to. Yeah,
[01:12:23] Nathan Wrigley: Some interesting commentary coming in. So I apologize. I've not got Facebook open, so I don't know who this person is. But somebody on Facebook is saying rumor. So caviar mentor, I've heard that w that I've heard it is the Wix founder is planning to buy them, which might explain the move, trying to align the developer for the developers who don't have access to the Wix platform or other than through JS scripts.
Okay. We've got quite a few comments about the quantity of handlebar mustaches, and I have to say the handlebar mustaches are right on the edge of bizarre aren't they, the face here is almost like, it looks like one of the characters out of Monte Python. And I say that genuinely likes something out of Monte posit and same thing here, some sort of upper-class twit of the year kind of thing.
And then we've got Stefan. Hi, Stefan about their main site being down. Maybe they're having technical problems, some of their CSS isn't loading. Oh, so you were saying earlier that main website has gone down a camp. Can't verify. And then we've got Facebook user again, they're trying with the country thing to get people to self identify where they are located.
It doesn't go anywhere. So I haven't filled that form out. But if you do put your name and your country in, do you, how do they even, how do they even communicate with you if you don't give them your email address? I don't know. Okay. And then Peter saying your hair, you're one of us, you're now unique breed.
So this is the marketing jargon on the site. This looks like it's directed at the gen Zed gen Z. Is that how you pronounce that and demonstrates
[01:13:54] Joe Casabona: people born around 95?
[01:13:58] Nathan Wrigley: Yeah, they're definitely not. They're definitely not my age group and demonstrate the worst of all. It's supposed to be really tick tocky.
Okay. Gee whiz. This is blown it in a completely different direction. Okay. Element or basically you've got to explain yourself, you've got to come clean and tell us what. Produce this because we don't get it either. It's funny. Yeah. Yeah. That's right. Give me the, yeah, it'll just be no, it's genuine.
We really like it. Well, let's find out. Anyway, the website is elemental.com forward slash resources forward slash web dash creators dash LP. Hashtag 1 3 8 7 4 8 1 3. Just to make it easy to remember. There we go. I did not get them the measure of that at all, but Joe, I'd be fascinated to see how that one pans out.
Right. Should we do a very quick drama piece? I know we've not gotten much time. We don't do drama on this, but I just thought this was quite fascinating. You'll have to, you'll have to bear with me with this one. If you've used ocean WP, it's been around for ages and they're constantly telling us how how many muses they've got and how their five-star ratings are amazing.
And so on, on the repo I've got this piece in my new, I guess it came as an email. So I clicked on the email cause it was all about ocean WP and I'd like to follow the WordPress stuff. And it was the founder of ocean WP, whose name is Nicholas Lee Leacock, I guess is how you pronounce it. This was a few days ago and he was basically saying that actually he stepped away from the project about three years ago.
He sold it to a company who he assumed were going to take good care of it and do the right thing. And there's obviously been a major bit of falling out because Nicholas has come back and written this piece to say, They've been masquerading as me. They've been using me, I'm writing emails. And so on, pretending that I'm writing the emails, basically leveraging my cache.
If you like, and I'm now back to tell you that in all this time, it wasn't me. I don't like who I sold it to. They're horrible and ought to be distrusted, et cetera. So now we have WP drama, which is something that we have occasionally. Then he goes on to then tout his new product. And of course at this point, my I'm just thinking, hang on a minute, I don't understand.
You've sold it to a company that you. Trust, but you've been silent for three years and you haven't said why you, you would rather, they didn't use your name and so on. I don't really know. And then I got an email a couple of days ago, basically from the guys at ocean WP saying something along the lines of we're taking into taking some legal advice because one of the people on our team has now been slandering us on social media and stuff.
Oh, you don't know? I don't know. All I can see is collateral damage everywhere. If things like this, go on that there is no level of trust created on either side, whether you're using Nicholas, his new thing, which is a Zeus other mentor. And he's got a new theme as well. And I can't remember the name.
I've just, I found the whole thing remarkable and airing the laundry and the public in this way. Very strange. I hope that they managed to settle everything without getting angry with each other and going down the route of slandering each other, but just seems such a bizarre story.
[01:17:27] Joe Casabona: Nobody, I don't know anything about this. I'm sorry. I had that compulsion when I was in school that if nobody like raised their hand, I would raise their hand even if I had nothing. Good to say the fact, the fact that he, I'm guessing he probably disappeared for three years because of an NDA.
If I had to he probably couldn't talk about anything for some amount of time.
[01:17:51] Nathan Wrigley: I will find that cause he did mention that you keep going and I'll see if I can find.
[01:17:57] Joe Casabona: I it's just very suspect that he would use a hit piece to then promote his new thing. Right. You wouldn't want that announcement.
Maybe I don't know anything, but I wouldn't want that sullied. I wouldn't want the announcement of a new product to sell lead with the story of a sale gone wrong. And also. It's called Zeus ELA mentor. Is it part
[01:18:23] Nathan Wrigley: a that's something else he's got two products. One is a theme and it's got a really, he's got a typical, on bizarre sounding theme.
And then I think that's a plugin for element or that adds some functionality. So he's basically, yeah, he's timing it so that his gripe coincides with some you know, the release of a new thing, which yeah, see, but here's another thing. He says that he went back to work for them a few months ago. And then realized finally that the writing was on the wall and he'd have to leave.
So I don't really know. I'm just curious.
[01:18:56] Bob Dunn: Maybe he's tying it in with that website. We just looked at the elements. Maybe it's all one vicious circle of nonsense.
[01:19:05] Nathan Wrigley: All of a, the deep conspiracy. Anyway, I just thought that was interesting
[01:19:10] Joe Casabona: all over again.
[01:19:13] Nathan Wrigley: Oh my goodness, man does like to produce the comment, which he raises half the people on the panel, a really odd story to stumble across over the week.
Yeah. And I saw Joe look at that. He sold the company, they kept his name at the forefront of things. And now he's come back with the story he's telling what the assumption is true. That's wild. Although we can, and the comments have disappeared. I don't know quite why, but my comments totally. And utterly disappeared.
[01:19:40] Joe Casabona: Although it can believe everything on the internet these days. Thank
[01:19:44] Nathan Wrigley: you. That's fine. That's great. It's good job that happened right at the end because we've run out more or less of time, but it's telling me I need to log in to see the comments. So all the comments have just disappeared off my screen.
Just a couple of quick ones before we go. If you like. Cause I do like to do the bizarre ones. First one. Is this, if I can share the screen, was that still. Yes, this is nice. I like this piece of news, apple along, and hopefully this will promote other manufacturers. Apple have decided that they're going to make their devices.
I-phones in particular, I don't know if this extends to iPads and all the other bits and pieces fixable. So long as you've got the, the $98 screwdriver that will probably be required for their proprietary, tiny screw, which you will lose when you breathe on it. If you're anywhere near a carpet or anything like that, it's gone.
The you're gonna be able to fix your I-phones in the future, which is obviously really good news. I don't possess any apple iPhones or anything, but I can't, it bothers me greatly that we chalk all of this stuff basically at the bin, as soon as it's had a couple of years. So that's good news. Don't if anybody wants to chime in on that.
[01:20:55] Mark Westguard: I'm just glad that apple don't slow my phone down on purpose now. So I can, I don't have to buy a new one.
[01:21:03] Nathan Wrigley: It's another dry. Do you know what if there's one company I don't want to slag off on this podcast. It's apple. I kind of fear for the lesser that will thump down on my doorstep in the next few days.
I think just
[01:21:15] Bob Dunn: imagine the instructions with each repair thing will be, two lines of what to do. And 20 lines of be careful.
[01:21:23] Nathan Wrigley: You've got to imagine that the typical user who gets into this is either very confident or naive, and
[01:21:30] Bob Dunn: I'm not taking this soccer par, what
[01:21:33] Nathan Wrigley: if you do screw
[01:21:35] Bob Dunn: driver that doesn't make me a, an apple tech
[01:21:39] Nathan Wrigley: repair man, and you will end up botching it and costing yourself more money.
Cause you'll have to. Then I was listening to a podcast about it and it, but it does create possibly a, an ecosystem on the high street for people who are actually good at this to order these repair packs and repair it for you. And if there's a little industry that pops up for people who actually have got the $98 screwdriver and can fix it, they can open the
[01:22:02] Bob Dunn: door.
Friends is doing it out of the back of the,
[01:22:06] Nathan Wrigley: yeah.
[01:22:07] Joe Casabona: Yes. There's a couple of things that play here. First of all, apple has gone all in on their eco-friendly climate friendly messaging. That's why they're, that's why they say they're not including the little charging bricks in the box anymore.
Reduces their carbon footprint. And so this could reduce e-waste, they've also rolled out a new service targeting businesses with I think something like a hundred to 500 employees, or maybe it's, it's something like that for a new service for repair. And so maybe they're trying to get people down market to handle the rest of those people.
So it's all about the services, they're trying to increase that every year. And then the, the eco-friendly marketing, I think is probably part of.
[01:22:51] Nathan Wrigley: The time is fast running out. I do apologize. We probably spent too long on some other things previously, but a couple of things we allow the guys who come on the show, the anybody that comes on the show to bring some favorites of theirs during the week, I'll show you mine in a minute involves feet.
But mark has decided to tell us about automatic CSS, which you can [email protected]. I'm sorry to be brief. Mark, can you quickly tell us what is
[01:23:20] Mark Westguard: Very quickly a good friend of mine? Kevin Geary. He runs an agency and he has a website called digital ambition.co which is focused at the oxygen community and building nice quick websites oxygen builder.
And this is a new framework that he's working on right now. If you join the inner circle of digital ambition.co, you can actually purchase this on a lifetime Dell currently worth taking. I just wanted to mention it in case they're already oxygen builder fans out there.
[01:23:52] Nathan Wrigley: Thank you. So automatic css.com.
It has my pick of the week, which is just fabulous. This is Felix kleiza I think who plays the French horn with his feet. And honestly, it's sublime. It really is amazing. I honestly don't think that I could I couldn't do anything with my feet. You know, so much as picking this up, but there is lot playing on the screen and if you press play on that video, I would urge you to press play.
He is sublimely good and he's doing it with his feet. So I just thought that was quite quirky. I thought I'd mentioned that now from one extreme to another, from something utterly frivolous to something utterly brilliant, this is Jennifer Barnes and this is your pickup.
[01:24:41] Joe Casabona: Yeah, I there's been a lot. I want to share this because I believe Jennifer Bourn is doing some amazing stuff with the profitable project plan full disclosure.
I will be one of the expert interviews this year, which I'm really excited about, but I also feel like there's been a lot of undeserved and untoward sniping towards people like her and others in the community who have been accused of things that they're not actually doing. And so some, I saw some things that I didn't like last week and I want to elevate specifically this cause it just opened up and I think Jennifer borne is doing great things and I wanted to to highlight that.
[01:25:18] Nathan Wrigley: Oh, okay. Thank you. Jennifer. bone.com forward slash profitable dash project dash plan. I'm really sorry to have caused so much delay, so much speediness at the end. We're not able to dwell on all the things that I wanted to in the time, but we run our time. That's it, I think for this week, if that's my
[01:25:40] Bob Dunn: one word I've got.
Okay. Okay. Yeah. So it's not anything from 17th or 18th century. It's like that thing where it's a Japanese word. I just found. That was very cool. So if you're working on your iPhone and you say, Hey, I need to fix that iPhone. Which McAllen or that iPhone thing. What their word for Thien, which McCall is Nani.
That's my new word. Nani. So I'm trying to fix this damn iPhone nanny, nanny, nanny. I doesn't even know what it's called, but, anyway, that's it.
[01:26:12] Nathan Wrigley: So we have. Like old English. Oh no, no. It means nothing like that. People used to say, Hey Nonny, but I can't think what the context was.
It was always like in like nursery rhymes and things like that.
[01:26:28] Bob Dunn: I saw this. So I'm going to create a page on Bob WP of all these words that I've been introducing. So I'll continue to do that, but
[01:26:37] Nathan Wrigley: uncle duckling so far now, and
[01:26:41] Bob Dunn: We're on a
[01:26:43] Nathan Wrigley: roll. Yeah, you good. You've also returned to. Ventriloquist, posture.
I'm afraid
[01:26:50] Bob Dunn: I'm having a terrible time. No, it just shows over,
[01:26:53] Nathan Wrigley: on, on that bombshell we'll we'll end it. Thank you so much, mark. Thank you so much, Joe. And thank you, Bob. We'll hopefully have you on again at some point in the future, that was absolutely fascinating, especially the elemental, but let's see how that all pans out over time.
Sorry, I can't see any comments. If there are any comments coming in at this point, I'm just unable to, I'm locked out of them for some reason, but we'll see you again soon. If guys are you feeling like doing the way for me so that I can take one last screenshot, Bobby, you aren't dammit. Let's just go.
We got it. All right. Great. Thanks guys. I'll see you again soon. Cheerio.
Support WP Builds
We put out this content as often as we can, and we hope that you like! If you do and feel like keeping the WP Builds podcast going then...
Thank you!