The WordPress news from the last week which commenced Monday 9th January 2022
Another week, and we're bringing you the latest WordPress news from the last seven days, including…
Lots of information about updates to the Core Editor.
There's a walk-through from Justin Tadlock of the layout classes in 6.1.
Sponsor the Page Builder Summit 5.0 – you know you want to!
Should WordPress have a certification program? It's a good question.
Automattic launches Blaze Ad Network for Jetpack and WordPress.com sites.
Progress on the Block Protocol. This is really cool, I think!
Amateur archaeologist uncovers ice age 'writing' system.
There's a whole lot more than this, as there is each and every week, and you can find all that by scrolling down and clicking on the links!
This Week in WordPress #237 – "In the U.S. we have a government"
With Nathan Wrigley, Jess Frick, Maddy Osman and Zach Swinehart.
Recorded on Monday 16th January 2023.
If you ever want to join us live you can do that every Monday at 2pm UK time on the WP Builds LIVE page.
WordPress Core
make.wordpress.org
In the last few Gutenberg releases, a collection of work provides massive improvements to the Site Editor to scale the experience, provide clarity, and add new functionality with more planned. These features make it easier to get a complete view of your site and add more ways to make changes to it, from a new Navigation block experience to Custom CSS…
make.wordpress.org
In the last few Gutenberg releases, a collection of work provides massive improvements to the Site Editor to scale the experience, provide clarity, and add new functionality with more planned. These features make it easier to get a complete view of your site and add more ways to make changes to it, from a new Navigation block experience to Custom CSS…
developer.wordpress.org
WordPress 6.1 introduced several necessary changes to its layout framework. Namely, core has now centralized its layout definitions, created semantic class names, and reduced code duplication on container blocks…
developer.wordpress.org
WordPress 6.1 introduced several necessary changes to its layout framework. Namely, core has now centralized its layout definitions, created semantic class names, and reduced code duplication on container blocks…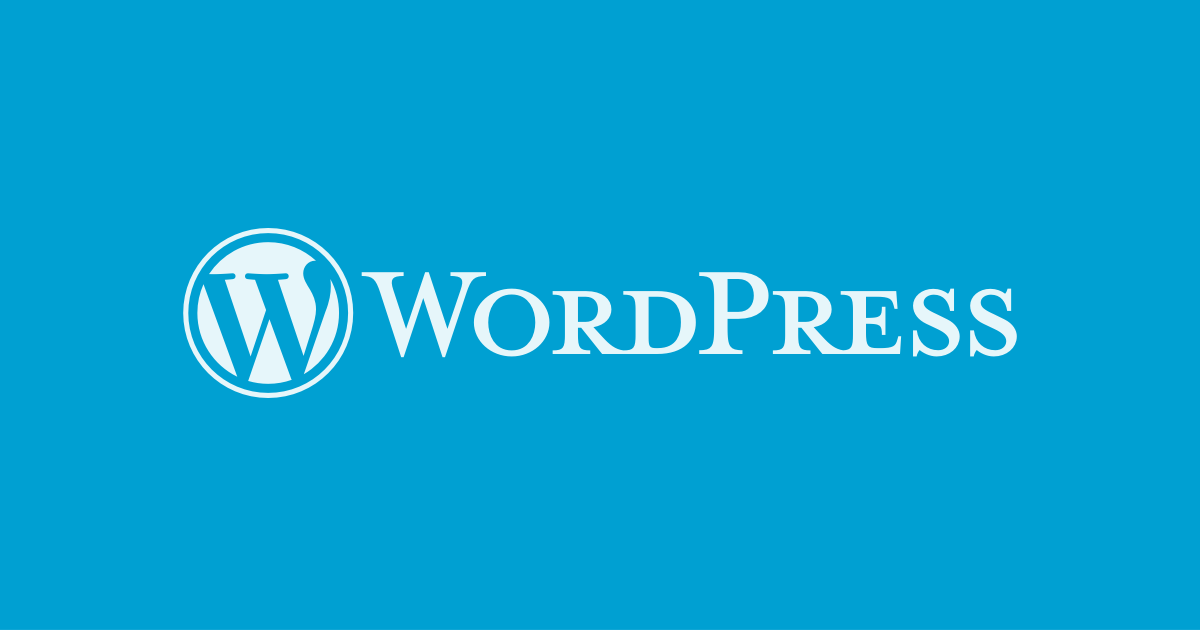 make.wordpress.org
Over the last ten months, a group of contributors has been working on a way to make it easier to build interactive blocks. These plans were first made public in the Exploration to enable better Developer and Visitor Experiences with blocks post, and the work they've been doing since then has been shared publicly…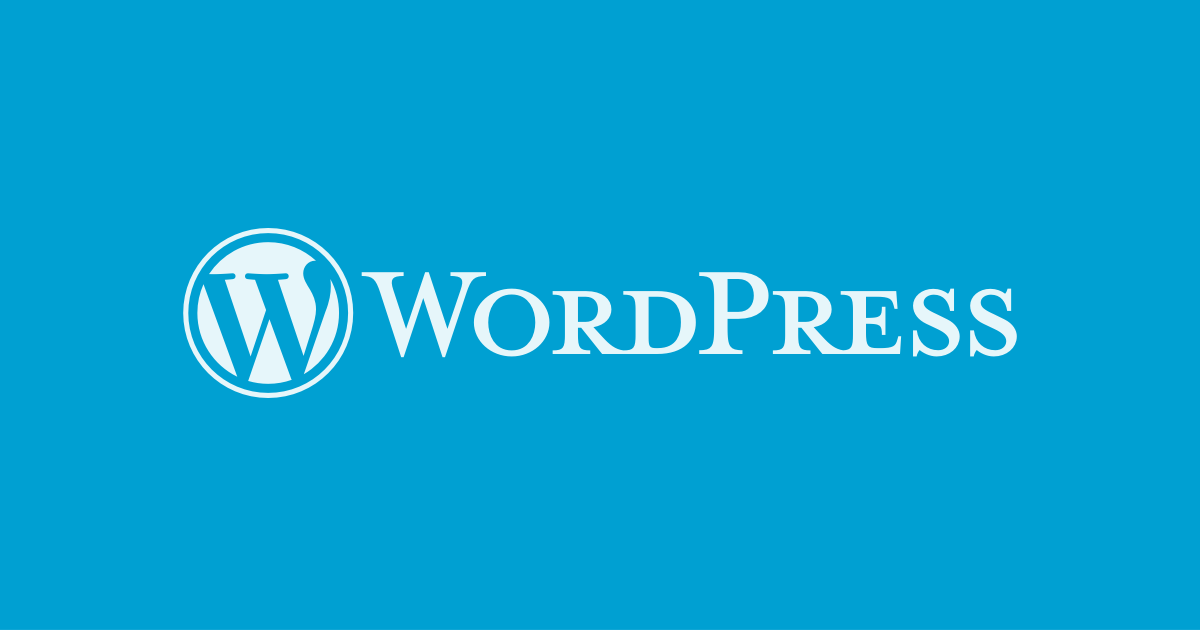 make.wordpress.org
Over the last ten months, a group of contributors has been working on a way to make it easier to build interactive blocks. These plans were first made public in the Exploration to enable better Developer and Visitor Experiences with blocks post, and the work they've been doing since then has been shared publicly…
Community
Plugins / Themes / Blocks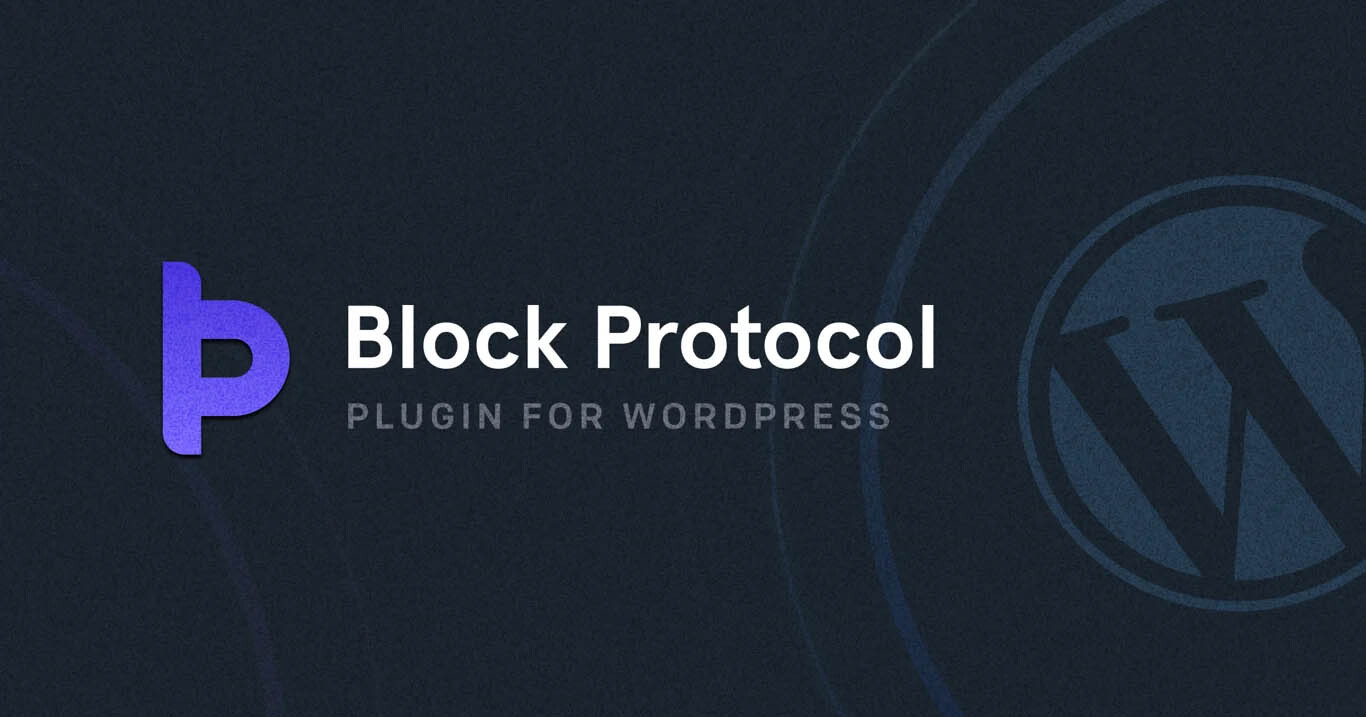 blockprotocol.org
The Block Protocol is a standard for building web blocks that work across applications. Use them in WordPress, or vote for another app…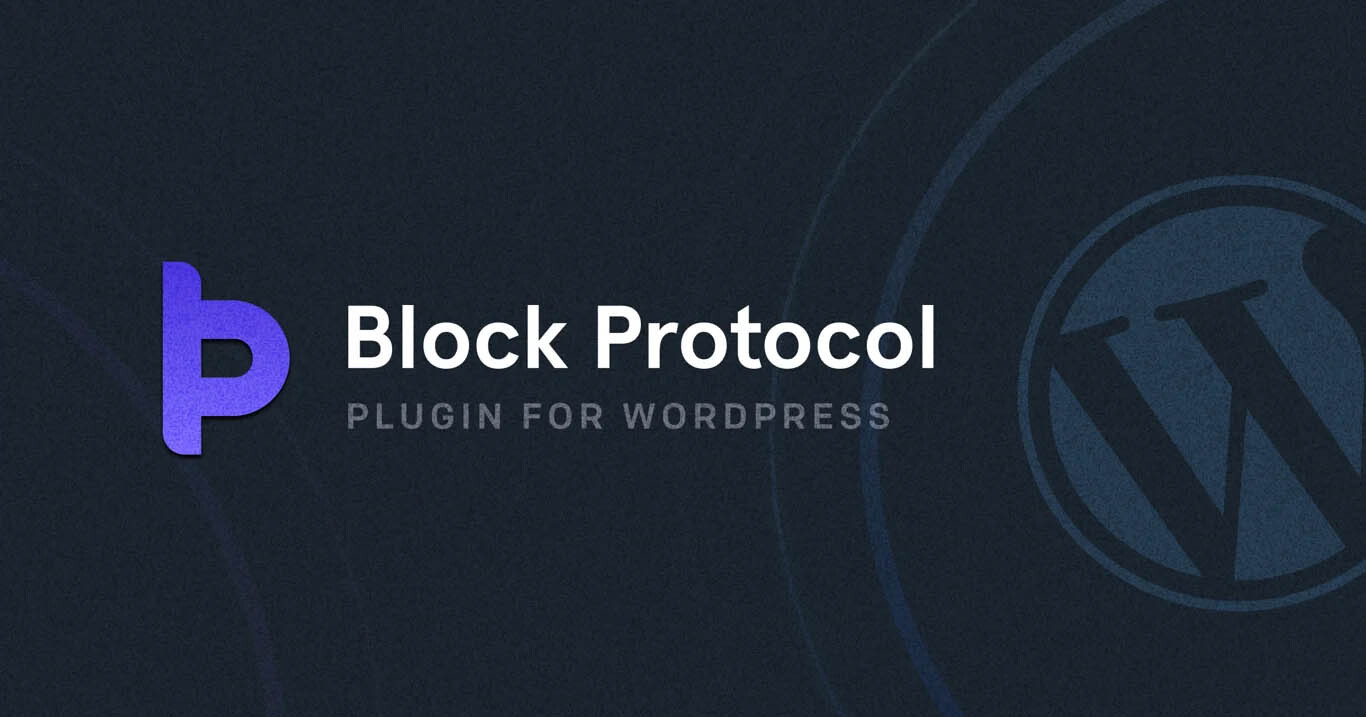 blockprotocol.org
The Block Protocol is a standard for building web blocks that work across applications. Use them in WordPress, or vote for another app…
seopress.org
SEOPress 6.2 is now available. We encourage you to update your site as soon as possible to take advantage of the latest features and improvements…
seopress.org
SEOPress 6.2 is now available. We encourage you to update your site as soon as possible to take advantage of the latest features and improvements…
wptavern.com
BuddyPress 11.0.0 is now available thanks to the efforts of 34 contributors. The release is named "La Scala" in honor of a pizza restaurant located in Issy-Les-Moulineaux, a Paris suburb.…
wptavern.com
BuddyPress 11.0.0 is now available thanks to the efforts of 34 contributors. The release is named "La Scala" in honor of a pizza restaurant located in Issy-Les-Moulineaux, a Paris suburb.…
Deals
Find a deal in our searchable / filterable list. It's like Black Friday, but every day of the year!
Find a deal in our searchable / filterable list. It's like Black Friday, but every day of the year!
Security
ithemes.com
Each week, we report the latest vulnerabilities in WordPress plugins and themes. Vulnerable WordPress plugins and themes are the #1 reason WordPress sites get hacked…
ithemes.com
Each week, we report the latest vulnerabilities in WordPress plugins and themes. Vulnerable WordPress plugins and themes are the #1 reason WordPress sites get hacked…
wordfence.com
On December 23, 2022, the Wordfence Threat Intelligence team initiated the responsible disclosure process for a set of 11 vulnerabilities in Royal Elementor Addons, a WordPress plugin with over 100,000 installations…
wordfence.com
On December 23, 2022, the Wordfence Threat Intelligence team initiated the responsible disclosure process for a set of 11 vulnerabilities in Royal Elementor Addons, a WordPress plugin with over 100,000 installations…
WP Builds
On the podcast today we have Zach Swinehart in the first of an (unexpectedly) two-part episode. We talked for so long that I decided it was best as two episodes, and here's the first of them…
On the podcast today we have Zach Swinehart in the first of an (unexpectedly) two-part episode. We talked for so long that I decided it was best as two episodes, and here's the first of them…
Jobs
Post a Job If you know of a job in the WordPress community, please feel free to post it here…
Post a Job If you know of a job in the WordPress community, please feel free to post it here…
Not WordPress, but useful anyway…
fastcompany.com
Over the past month or so, OpenAI's generative AI chatbot ChatGPT has gone viral for its ability to not only answer simple questions, but write essays or debug code, all in humanlike text. It was only a matter of time before Ryan Reynolds used it for an ad. And today, he dropped one for Mint Mobile…
fastcompany.com
Over the past month or so, OpenAI's generative AI chatbot ChatGPT has gone viral for its ability to not only answer simple questions, but write essays or debug code, all in humanlike text. It was only a matter of time before Ryan Reynolds used it for an ad. And today, he dropped one for Mint Mobile…
perishablepress.com
I haven't seen anyone mention this little CSS tip. All the proprietary vendor-specific placeholder rules now safely can be replaced with just ::placeholder. Seems very useful…
perishablepress.com
I haven't seen anyone mention this little CSS tip. All the proprietary vendor-specific placeholder rules now safely can be replaced with just ::placeholder. Seems very useful…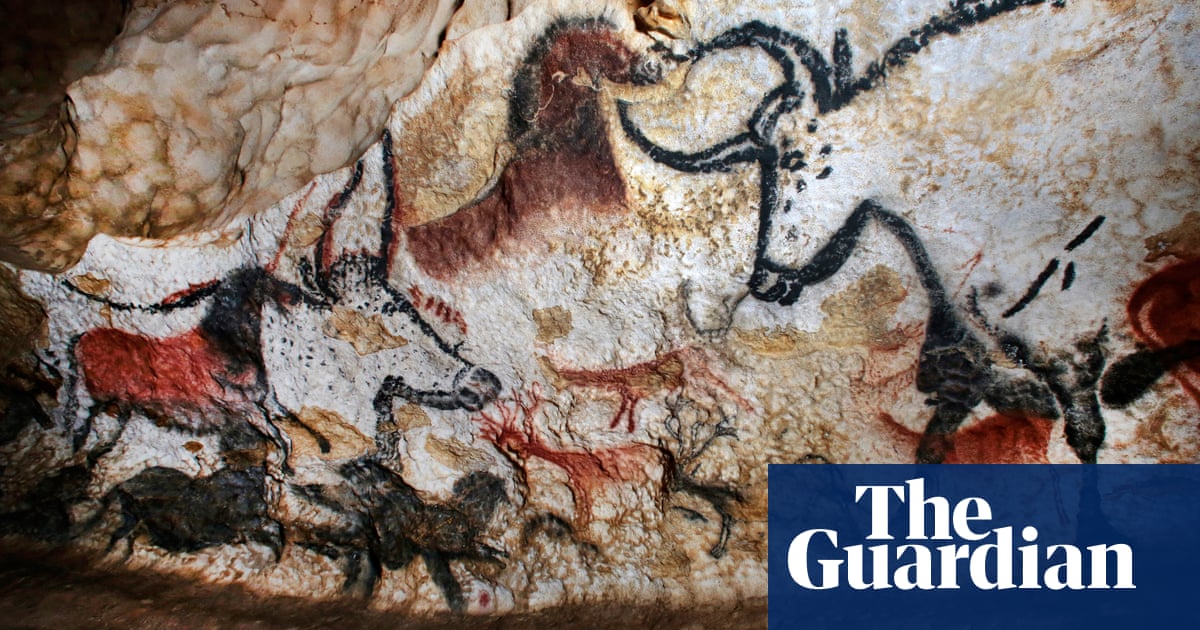 theguardian.com
'Lunar calendar' found in caves may predate equivalent record-keeping systems by at least 10,000 years…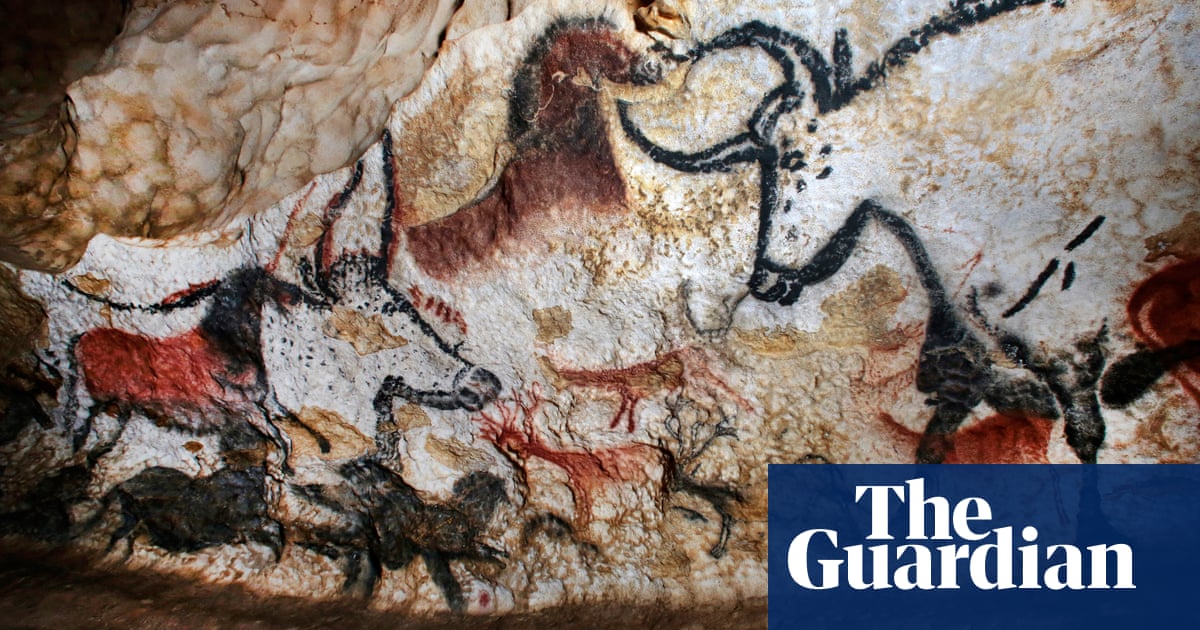 theguardian.com
'Lunar calendar' found in caves may predate equivalent record-keeping systems by at least 10,000 years…
stefanmatei.com
It generates a contract for you with the ability to get it signed. Download a file, stick it on your server and you're done! Nice! Submitted by WP Builds listener
Stefan Matei. There's a GitHub repo linked at the bottom of the page as well…
stefanmatei.com
It generates a contract for you with the ability to get it signed. Download a file, stick it on your server and you're done! Nice! Submitted by WP Builds listener
Stefan Matei. There's a GitHub repo linked at the bottom of the page as well…
The WP Builds podcast is brought to you this week by…
The home of Managed WordPress hosting that includes free domain, SSL, and 24/7 support. Bundle that with the Hub by GoDaddy Pro to unlock more free benefits to manage multiple sites in one place, invoice clients, and get 30% off new purchases! Find out more at go.me/wpbuilds.
It's like Black Friday, but everyday of the year! Search and Filter WordPress Deals! Check out the deals now…
Transcript (if available)
These transcripts are created using software, so apologies if there are errors in them.
Read Full Transcript
[00:00:00] Nathan Wrigley: It's time for this week in WordPress, episode number 237 entitled in the US we have a government. It was recorded on Monday, the 16th of January. 2023. My name's Nathan Wrigley, and as always, I'm joined by three other guests this week. It is the turn of Jess Frick, Mazzie Osman, and also Z Swinehart. It's a WordPress podcast.
So guess what? We're gonna talk about WordPress. We spend a little bit of time at the beginning with me just talking about a few articles produced [email protected] from Anne McCarthy and Justin Tadlock. They're all about core editor improvements and layout classes in WordPress 6.1. We also give a bit of a shout out to the fact that I'm doing the Page Builder Summit later on in the month, and the fact that we are looking for sponsors for that event.
And also we've gotta show this coming Tuesday, so possibly the day that you are hearing this for the first time with Pete Neri, the U I UX show. We're looking for sites for that particular show. The full site editing program is after some volunteers to help out on version 20. Of the call for testing and should WordPress have a certification program?
We spent a lot of time thinking that through the Blaze ad Network has been launched on wordpress.com. It was previously only on Tumblr. You can find out all about that and should WordPress be more social, should it have more social aspects to it. And finally, a large chat about ai. It's all coming up next on this week weekend, WordPress.
This episode of the WP Builds podcast is brought to you by GoDaddy Pro, the home of manage WordPress hosting that includes free domain, sSL and 24 7 support. Bundle that with The Hub by GoDaddy Pro to unlock more free benefits to manage multiple sites in one place, invoice clients and get 30% off new purchases. Find out more at go.me/WPBuilds.
Hello? Hello. Episode number 234. No, it's not . I cannot read. Episode number 237 of this week in WordPress. Very glad to have you here. If you fancy share in this podcast and getting other people to come in live, it's always nice when the comments fill up.
Go to WP Builds.com/live. Copy and paste that URL and stick it in a social. somewhere and press return and let's see. See what we can do. Today I'm joined by three lovely guests, one of whom we've seen many times before. Hello, Jess. Hello, Nathan.
[00:02:55] Jess Frick: Good
[00:02:55] Nathan Wrigley: morning. Yeah, happy New Year. I don't think I've seen you since.
Happy New Year. A New Year,
[00:02:59] Jess Frick: yeah. Did you get any last Christmas presents or. Oh yeah. Yeah, I got lots of nice Christmas presents. Now that I'm a little bit older, it's not so much the toys and it's more things like, stuff from my car. Oh
[00:03:14] Nathan Wrigley: Yeah. You got the Star Wars figures this year, or.
No. I'm lacking the new Barbie, it was good. How about yours?
Yeah, I got this thing from my father, which was a car computer. Basically you, you plug it into the car and it tells you what's gone wrong and I actually have several things wrong with my car and I just, I was a bit mocking of it.
I said, yeah, it'll never work. Plugged it in, got 'em all straight away. First time it was, it's
[00:03:41] Zach Swinehart: pretty Those
[00:03:42] Jess Frick: so cool. You used to have to go to the mechanic to get them to plug it in and now that's right. It's the
[00:03:46] Nathan Wrigley: power is in your hands. Significantly cheap in that. Anyway, Jess, we digress. Jess is the director of operations for Pressable, which is a very fine WordPress hosting company.
She's also an ice tea connoisseur. She's the team rep for the make WordPress hosting team and a proud member of the post status community. She's been on many times, so it's very nice to have you back. Thank you so much for joining us. once more. We're also joined by Mad Osman. I forgot to ask if I was gonna pronounce your surname correctly.
You got it. You got it right. Osman. No worries. And how are you? You alright? I'm
[00:04:20] Maddy Osman: doing great. I'm happy to
[00:04:21] Nathan Wrigley: be here. I'm gonna read out your biography and then if anything comes to mind, I'll ask you some additional things. Maddy is the bestselling author of the Writing for Humans and Robots, which will come onto later writing for Humans and Robots, the New Rules of Content Style.
She's the founder of the Blog Smith's strategic content agency that works with clients like Kinta Nexus, Elementor and GoDaddy, right in the WordPress space. Check it out. The blog Smith specializes in translating technical language into something understandable by the layperson. Have you always been into sort of content writing and things then?
Is that like a thing you did at college or how did that come about? That's where it
[00:04:57] Maddy Osman: started. Yeah. It in, in tandem with the web design stuff, but now I just mostly do the content
[00:05:03] Nathan Wrigley: stuff. The companies that you put in the bio, you've listed those. Do you work exclusively with WordPress companies or is that just a happy collection that you've got?
That's
[00:05:12] Maddy Osman: again, where it started, I would say and nowadays we mostly work with B2B SaaS in general.
[00:05:19] Nathan Wrigley: Nice. Nice. Thank you. Thank you for joining us today. I hope you enjoy it and hope you come back and so on. And then also last, but by no means Lisa, we have Zach Swinehart, who by the way, gets the award.
I don't have an award, Zach, but if I had an award for the best actual real background for anybody that's appeared on this show, because Zach's basically in his own library, which is just great. Hello Zach. Hello, .
[00:05:47] Zach Swinehart: Nice. I don't know that any of the books are actually in English. enjoy the library, but it's
[00:05:52] Nathan Wrigley: not detail ambiance, it's a small detail.
Yeah. Most of us can only achieve these sort of the park library effect by clicking a Zoom background or something like that. Yeah , I dunno what's the same, if it's the same with you Maddie and Jess and do you have to do a bit of a clear up each time you come on a show like this? Is there stuff that just gets piled in over time?
Cuz I have to basically, if I was to swivel my camera down there, It's a bit of a hill of just crud and stuff like that. Jess is nodding yeah, .
[00:06:25] Jess Frick: Yeah. Just don't look right there because that's all the stuff that I'm going to sell someday. Yeah. Fortunately
[00:06:31] Zach Swinehart: I have one of
[00:06:33] Nathan Wrigley: those . Yeah. Behind me.
Load of stuff on the floor and what have you. But Zach, fabulous background. So Zach, if you're interested in this, Zach, actually, curiously, by real good coincidence, I dunno if it was good coincidence. Maybe you booked it deliberately, Zach. I don't know. But Zach is actually featuring on the WP Builds podcast this week.
And then because Zach had an interesting subject, we managed to make it span two episodes. He'll be on in a couple of weeks as well, but I'll give you Zach Bioo. Zach Swinehart has been building in WordPress as a freelancer since 2009. He loves using WordPress to rapidly build complex designs, and as a backbone for SASS products.
He's one of the [email protected] and enjoys teaching people how to leverage freelancing to create more freedom and optionality in their lives. I actually didn't know Zack, from the conversation that we had, which was nothing really to do with WordPress. It was all about optimizing your life and I didn't realize that you were building sass on top of WordPress. Really cool subject. Yeah,
[00:07:37] Zach Swinehart: I quite like it, especially for MVPs. I think. I don't have a lot of experience scaling a SaaS product on WordPress. I don't know how well a SaaS product would scale, especially if you're not using like headless WordPress or something, but, For quickly getting an MVP done.
It's great.
[00:07:52] Nathan Wrigley: Yeah. I was chatting to a guy called Corey Mass. I dunno if you know him, but I'm putting an episode out on the WP Tavern in two days time, all about that exact subject. He has the same approach as you. He quickly builds things inside of WordPress and then he just sees if there's an audience there.
, and if there is an audience there, maybe scales it or maybe, gets rid of it or maybe just moves over to some other programming language and does it that way. But yeah, very nice to have you on the podcast today. As always, pretty much always the first comment that comes in is a weather report.
from Peter ERs. Literally every week Peter drops in a weather report. It's hysterical. Greetings from Connecticut. There is currently minus one degrees centigrade, 30 degrees as Fahrenheit on the cloudy skies. Had a dusting of snow overnight that Peter. Literally is verbatim. My weather report. It's minus one at the minute.
There are cloudy skies and we had snow overnight, so I dunno, that's weird. But thank you for joining us, Peter. If bit of housekeeping, hope you don't mind. If you want to be a part of the show, there's a couple of places you can go. The first one, as I said earlier, is WP Builds.com/live. If you go there, you have to be logged into some Google property because it's YouTube.
And so the comments need you to be logged into YouTube. Alternatively, if you're joining us on Facebook you can share your username and avatar only if you do the following, you're gonna go to chat.restream.io/fb. It'll be in the notes at the top of the post. Click the link there to authorize restream.
Otherwise, you'll come through as anonymous. Just the ordinary little avatar. Some people get over that by just writing their name at the beginning of the comment, but up to you. . But Nathan,
if
[00:09:42] Jess Frick: they go to YouTube, can they subscribe
[00:09:44] Nathan Wrigley: there? Good grief, Jess. Now it's, I, no, I dunno. I have no idea. Don't ask me about that.
[00:09:52] Jess Frick: I, no idea. Somebody will have to try it and let us know.
[00:09:54] Nathan Wrigley: I'm so hopeless at this kind of thing. Yeah, probably. I imagine there's a way to subscribe. Oh yeah, no, it's an embedded video, so you'd have to go to the YouTube channel and then subscribe over. Yeah, I'm sure you can. We don't have that many YouTube subscribers really.
This is this is all about the audio which will strip out and podcast all, all about tomorrow. So here we go. Right word, pressy stuff. Let's get ourselves on the screen and, Okay, first things first. This is our website. We are WP Builds. If you do wanna subscribe via email, as Jess was very kindly suggesting this is probably the best way to do it.
If you go to WP Builds.com, there's a little subscribe form on the front. Use that. Alternatively, like she said, you can go to our search, Google for WP Builds YouTube channel. You can subscribe over there. But yeah, the next thing to mention is a WordPress story. This is a couple of things that I'm just gonna rip through very quickly, if that's all right.
You three guests, if you want to but in and interrupt, please feel free to do but I'm not imagining there's a lot of discussion about this one. The first one is just a piece by Anne McCarthy. We've got several pieces featuring her today. It's over on make.wordpress.org called Core Editor Improvement, advancing the Site editor experience, and essentially she goes over a whole bunch of things, including.
Little snippet videos. They're about 30, 20 seconds long where she just emphasizes, okay, this is how it does it. Cuz I think it's all very well explaining in text. Here's a new feature, here's a new thing that we did. But it's always easier to have a little bit of text and then a video to see it. And so that's what she's done and I commend her for that because it just makes it so easy to understand.
And the things that she wants to highlight in the recent past are providing clarity and ease. She's got a section about the reusable template parts and the way the UI works for that. She's got a section about the nav. Block and how that's all been now put inside the sidebar on the right and then she's also got this section about these global rows and things and the fact that they've decided to separate those out with different colors.
It's a re it's a good read if you're following WordPress and you're getting confused every time you update. You just think, oh, what's happened? I didn't really follow what went on there. Definitely recommend in one way, shape, or form. Following Anne McCarthy, she goes by the title Anne Zazu.
She's in post status I think quite a lot and she's on Make dot WordPress, slack as well. And it's just really worth following everything that she does. So I'll link to that in the show notes. Did any of you have anything to comment on that? I suspect not, but feel free if you did.
[00:12:32] Zach Swinehart: I just
[00:12:33] Maddy Osman: think it's really cool that style book feature because that's what I'm all about.
Style guides, making it really clear, what the existing visual hierarchy of things is. So I think that's gonna be really
[00:12:46] Zach Swinehart: useful. ,
[00:12:47] Nathan Wrigley: was that this one? It was right near the bottom. It was one of the
[00:12:50] Jess Frick: first
[00:12:50] Maddy Osman: videos, I think.
[00:12:52] Zach Swinehart: Okay.
[00:12:52] Nathan Wrigley: Talked
[00:12:53] Zach Swinehart: about it. Okay. Yeah. Yeah. That like
[00:12:55] Maddy Osman: Pink background
[00:12:55] Zach Swinehart: there.
[00:12:56] Nathan Wrigley: Yeah. This is the sort of style guides. This has been in WordPress for a little bit of time now, and it's really nice. You get this palette of different options on the right hand side where you can select different different ways that your theme will look and you just click through them all.
And the new default theme in WordPress 2023 has got I don't know, 10, 12, something like that. They're all really different. They don't change. A great deal apart from colors, borders, margin, padding, that kind of thing. But the transformation that you can get just by clicking those buttons is pretty, yeah, pretty transformational.
Yeah. Thank you for mentioning that. Anything else or shall I move on? I'll move on. I'll move on. Okay. Okay. Again, this is something I just wanted to briefly mention. Justin Tadlock, who is now automatic, he used to write very regularly on WP Tavern. He's got an article, which he's entitled, A Walkthrough of Layout classes in 6.1.
It's a pretty quick read. It's probably gonna take you like 20 minutes, but he's, he essentially has decided to put all of the bits and pieces. Regarding that title into this one piece, he says, and I quote, layout release related classes are given to container type blocks in WordPress, they define how nested blocks are aligned with their parents.
Most extenders will immediately associate layer classes with group block and the row and stack variations. However, WordPress uses classes for other blocks, such as soak, shalls and so on. And then the following list is a bird's eye view of the current state of classes in WordPress 6.1. And there's absolutely boatloads of them, and he gives little code examples of how they all work.
So again, it's a bit technical, but if that rings any bells, go and check that out. Again, I'll link to it in the show notes. Okay. call for testing. This is Anne McCarthy once again. This is her 20th call for testing. Sorry guys. I know you Guessers are sitting there listening to me. Drone on it will be over after this one.
She's put together her 20th call for testing. The overview is find your style and she wants to see how you are able to achieve some of the recent things that have been pushed into WordPress. So the items that are being tested are push changes to two styles and also add an option to import widgets from sidebars.
If you are into testing and wanting to make the WordPress future a little bit more smooth and streamlined, she needs your help. Again, I'll link to it in the show notes. Alright, apologies for those three rumblings. I just thought I'll get 'em out the way very quickly. This is the first one, which I think there's probably something to talk about.
This is on WP Minute when I started creating websites. There was no, almost nothing that you could find to help you in that enterprise. There was very little online. A few books were out on the shelves. I've got gray hair, so that tells you how long ago all of this happened. But it was essentially if you thought you could do it and you wanted to put a little bit of time into it, you.
Develop a career in web development. It wasn't really called that. It was like website building and things Back then, it was a lot more straightforward than it was now. But there was no way of certifying yourself and saying, I have the necessary skills. The same is pretty much true in WordPress.
If you think about it, if you consider yourself to be a WordPress expert, the only way you can really justify that is probably producing a CV of jobs that you've had, projects that you've done, people's testimonials and so on. . And the idea has been raised more recently, and it's mentioned in this article on WP Minute by Eric Cark.
And he's basically putting together the question, should we have a Word Press certification program? In other words, should there be some stamp of authority from some organization somewhere, which. , Zach can do this, Maddy can do this, Jess can do this. What does that mean? What does that look like?
Who would create it? How authoritative would it be? How long should it last? All of these kind of things. And I think in the increasingly competitive world that we have in WordPress, this to me at least, feels like a good idea to explore. So with that, I'm gonna open up the floor and say, what do you think?
Do you think this is something that would benefit? I don't know, particularly Jess being an employer or working for a company certainly that wants to employ WordPress experts. What do you make of all this? Oh, and
[00:17:26] Jess Frick: Courtney got here just in time.
[00:17:28] Nathan Wrigley: Oh, did she? On the, did she drop in? Yeah.
[00:17:32] Jess Frick: I'm admittedly biased. I'm on the board of directors for certified WP. . So that's,
[00:17:40] Zach Swinehart: So you don't think there should be one, is what you're saying? .
[00:17:43] Nathan Wrigley: , she's been there to just throw bombs into the
[00:17:46] Jess Frick: I am, I'm the mole . But, certified WP was founded with this idea of helping military veterans find jobs.
Yes. And in order to qualify for some of the programs available to veterans and, military members there has to be credentialing through the Department of Defense. . And so I can share with you that
[00:18:10] Nathan Wrigley: certify. Sorry, you just run. Sorry. I do apologize. Could you just run that back a little bit and talk about Yeah.
The US military connection there? Cuz I, I would imagine a lot of people probably don't get that piece of the jigsaw story.
[00:18:23] Jess Frick: Yeah. I forget that you guys aren't all in the US Yeah. , in the US we have a government , sometimes .
[00:18:33] Nathan Wrigley: I'm writing that down. That's the title of the podcast. There you go.
Today, in the US we have a government, right? Sorry,
[00:18:38] Jess Frick: we have a government sometimes. When military members sign up for service, it's usually in terms and they can renew. For, their entire career. But a lot of times, once they've fulfilled their service then they move on to jobs in civilian world there are programs for helping veterans get jobs.
And so the idea behind this was to try to help more veterans enter the WordPress community. And I'm specifically speaking about certified wp, which you can [email protected]. And so this was developed as a not-for-profit organization to help these veterans find a place in our community. Of course, you could watch all the YouTube videos in the world, but that's not going to help you get where you need to go quickly enough to, Feed Your Family.
And so this was intended to just create an onboarding program. Since then there has been a lot of controversy. Do we need it? Don't we need it? , I know Learn w Learn wp the wordpress.org founded education is fantastic. But that's not gonna be enough for the Department of Defense if they want to start giving funds and helping veterans enter this.
So it's still in its infancy. We're still figuring out what the curriculum entails. We're still looking for letters from employers to say, yes, I would hire someone who took a certification program that met this criteria, and I would expect that they would know enough to become a WordPress developer on my team.
don't. Can I ask? And that's where that goes. And now, yeah, to be fair, I believe there may be other people in the WordPress community who have been talking about certifications. So I am specifically talking about just that one. I can't speak to the other ones, but yeah, I think I don't see a downside to
[00:20:53] Nathan Wrigley: it.
Can we stick with certified WP for a minute and then we could broaden the conversation to just what it might look for in general? So if we stick with the certified WP and the military, do you know, is there a, does the depart, is it's called the Department of Defense, right? We call it the Ministry of Defense here, but Okay.
Does the Department of Defense sort of interface between people coming out of the military? Let's say companies, institutions, organizations, offering employment. So not necessarily with WordPress, but D can you map, for example, h He was a guy who repaired helicopters in the military. We're gonna hook you up with people on the other side, the civilian side, who may be interested in your skillset. And if that's the case, is there a co, is there a correlation between, I don't know, I was working in something to do with computers on the military side and then out on the civilian side.
These companies might be interested, or is it more look, you are coming outta the military. It's a complete clean break. We'll just start you from scratch on an internet based job. In this case, encapsulated by WordPress,
[00:22:00] Jess Frick: In the United States, it's not that clean of a. I can share, for example, my brother was in the Navy and he worked on computers, on amphib, on amphibious ships.
And he has since translated that through training with the military into a career working on HVAC computers for large organizations. And so there it's not like a quick cut and then you start doing this other job. There's a middle period with the training and then the onboarding and the, there are veteran affairs here that kind of manage that gap.
It's not perfect though.
[00:22:42] Nathan Wrigley: . That's interesting though, isn't it? Okay. Thank you. That's fascinating. Let's open it up now to the whole bigger debate as to whether or not WordPress itself, nothing to do with the military or certified wp. Whether or not this would be a good idea because at the minute there really isn't anything.
You can say you've sat through a bunch of videos and you say, I'm actually really good and my ex-employer can certify me. But what do you think,
[00:23:07] Jess Frick: Zach? Maddie, can we also elevate what Courtney said there?
[00:23:11] Nathan Wrigley: Apologies. I haven't read Courtney's comment. Let me go, let me have a look. So we should say, first of all, if I coincidence Courtney's she's always here.
Let's be kind to her. Courtney's very often here, but she was the person fi featured at the state of the word in the video, which was embedded in the post that we're talking about. She asked the question about this that rabble rouser that she yes. Doing all the right things, like wearing a mask and all of that.
Oh yeah. So She says, I found much of the same as a boot camp instructor. We received funds from the government for retaining unemployed, underrepresented individuals. It needed an it needed official curriculum. Okay. Learn WP can be that official learning pathway towards certs. We do have plans in Lur, WP, as well as, as well for certifications.
So if you don't know learn.wordpress.org. If you go there, you are presented with an increasingly voluminous set of learning content. There's all sorts of different learning styles, you can read, you can you can watch, and it's about all the different subjects. It's growing over time. But it, but there isn't a way of saying at the end, I've passed this test.
I've got this thing. So yeah. Zach, Maddy, anything on this? I have thoughts.
[00:24:31] Zach Swinehart: So obviously my. . The angle I'm coming at from here is as a freelancer who's working with clients, and something that I've experienced a lot over the years is I'll work with a client who before me, they worked with what I call a WordPress assembler.
And I've noticed that it's really difficult for a client to know the difference between a WordPress developer and WordPress assembler. And so as I looked at some of the stuff we're gonna be talking about today with the direction that WordPress core is moving and stuff like the vibes that I get, and I don't super keep up to date with the cutting edge WordPress, but the vibes I'm getting is that WordPress is goal is to be more accessible to the layman.
Like all this stuff we see about the site editor, the whole goal of that is to make it more square, spacey, wicky kind of thing. Build your whole website yourself. And so to me, layout builders were the first rung of the ladder that makes the WordPress assembler more empowered, which is great for WordPress assemblers.
And it can be great for clients too, because they can get websites for cheaper and stuff. But to me, as the barrier to entry lowers, I think that there's more and more need for WordPress certification to allow, in this case, again, my angle is thinking about a client to allow a client to know if this person that they might hire is trained enough to do proper dev stuff, or if they're more, build a cheap site for a few hundred bucks on Elementor or whatever kind of level.
So to me, I think WordPress certification if done if there were different tiers versus an all or nothing kind of thing. To me that would be great.
[00:26:14] Nathan Wrigley: Yeah. Interesting. I like the idea of tears. I guess it would go off in different directions, like you said, it could be, you're experienced at using built, turning around one day websites with a page builder, or your experience building your own custom blocks with React or your experience building, I don't know block themes or whatever it might be.
Yeah, it'd be interesting to see if those different pathways opened up. Sorry, Maddy .
[00:26:38] Maddy Osman: I think, Zach, what you're saying also maybe brings out a bigger and separate issue, which is just the fact that site builders like w and Squarespace and things like that, like honestly at this point, feel a little bit easier to use than WordPress.
And so having a certification program could help get people on the same page. It could help forge, this linear learning path or non-linear, according to whatever discipline that you wanna go into with WordPress. And I also think that, we have Google Analytics certifications.
You can get certified in Salesforce. There's like a whole subculture for that and getting the badges and stuff. So it seems like we're maybe even like behind by not having a central certification authority for that. And I think, yeah, in order for it to be successful, there would need to be some.
Accredited overseeing body to do that. I have some ideas for who it could be, but at the end of the day, just, yeah, maybe not just being something that you can go online and get yourself without any, feedback from an instructor or any sort of like practical projects. I think that would still need to be part of it for sure.
[00:27:57] Nathan Wrigley: It's interesting the comparison you made with things like Google and Salesforce, because obviously it's all on their territory, isn't it? They're, they are basically, you pay, I dunno if you pay, to be honest, maybe their training is free, but you go through their training, they then test you, and then you are accredited on products which they can then sell into the marketplace.
So there's a real obvious connection there. , Google will win if you certify on their training. And presumably the same would be true for Salesforce and so on. W we're in a really different position, aren't we? Because who would be the person that would be certifying and what would be like the WordPress way for that, but, It occurs to me that in order for any of these certifications to have any value, you've gotta have buy-in from all the companies that may be interested in this.
So let's say for example, I don't know, pressable Jess is on the screen, so I'm saying the word Pressable. If you went to Pressable and said, I've got the certification from WP Builds, which say that I can build a WordPress, they, what, who, no, that it's not worth the paper it's written on. It needs to be something that over time gets Cudos, gets prestige.
It's got value behind it so that if you do actually succeed in getting it, it's the employers will oh, okay. That'll get you through the door. Let's have a chat with you. But also it's gotta be maintained and up to date. And as we've seen with the stuff that Anne McCarthy's putting out, WordPress is changing at such a breakneck speed.
How would these materials have. have kind of relevance in a year's time, two years' time. I honestly don't know. It's a real, it's a real conundrum and a puzzle. Courtney has thoughts though. She says that she agrees on presumably what Zack introduced there. Different types of learning certs. That's very much the plan.
Okay, thank you Courtney. Oh. And also content creators, assemblers designs, varying devs. Okay, so you're talking four minimum, maybe five different pathways where people can go and learn. Courtney, I, it may be that we've moved on by the time you reply to this, but can I ask you directly a question?
What are you thinking about a certification at the end where they set an exam, where some body, some space, body is in charge of saying this is legit. They, we can provably say that they sat down in. I dunno, some sort of exam condition or that they went through the gamut of things that they needed to do in order to prove that they did this.
Because again, that would be important. You've gotta prove that it was you that sat in, it wasn't your, your colleagues sat next to you, was actually really good at it. , those kind of things. So yeah. Anything else do out on that
[00:30:47] Jess Frick: subject beyond the exam? I think we need to get behind something enough so that the certification matters.
Not picking on Maddie, because I've seen her writing and she's absolutely brilliant, but how many certified content creators have you seen that took some class from some website and the certification's oh, you spent 500 bucks. Yay. Yeah, it doesn't mean anything unless everybody says it does.
[00:31:20] Nathan Wrigley: Okay, so thank you Courtney. She's right back at us. That's brilliant. Yes, I've discussed this with automatics. Angela gin training team as a whole is working on this and okay, here's a, here's an interesting piece. Looks like Jur have perhaps done this already. She says she's learned a bit from Jmla how Jmla has done this down to pricing the exams for varying national economics.
Yes, that's a good point. You know that God is a whole range of different countries and languages where this might be applicable. Oh wow. It gets complex quickly and spoken to some of the DPL community folks like Amy June Hein line. Sorry if I've butchered your name Amy, about how their process works. And Rob CAIRs has also said we have to be careful about certs and there has to be ongoing upgrading as part of it.
Okay. So yeah, that's might be an interesting bit. Like over here in the UK when you've got your driving license, every so often you, I admit you have to be fairly old to do it, but at some point you have to re credit yourself. You have to basically say, I am still fit to drive. And that might be a good way of doing it.
Your accreditation lapses after who knows a period of time and you have to prove that you can still do it. Ah, fascinating subject. I think it's a great idea. I just can't see a problem in loads of people learning things and proving that they can do it. But the the certified WP thing is really interesting to me as well, especially cuz it's got that real angle of, it knows who it's, people coming through the pipeline are very clearly and.
and where it's gonna put them out at the other end. That's great. Hi, max. He says Hi, , sorry, on this.
[00:33:02] Zach Swinehart: So I have a client that runs so it's called XY Planning Network. And they run almost like the Better Business Bureau for Financial Advisors. And so they charge these advisors a yearly fee, and then those advisors get listed on their like search portal, which I built with Facet wp.
And so there's like a tangible lead generation benefit to paying for the certification. And if these problems that we're circulating here of everybody has to agree that this certification is meaningful, it has to be paid for, or kept up rather, if it was coming from like wordpress.org and on wordpress.org, there was a database of all of these certified WordPress professionals.
And perhaps when you click into a professionals profile, it says, What their certification is valid through, and probably orders by like certification, relevancy. So if somebody's certification expired in December 31st, 2022, maybe they wouldn't show up. Maybe they'd be at the bottom of the list. But yeah, things like that, I, cuz everybody, if it's on wordpress.org, assuming that the qualifications for it aren't just bs, people are going to inherently employer, if they see it came from wordpress.org, that's, that obviously carries clout because it comes from the horse's mouth,
[00:34:23] Nathan Wrigley: Yeah. We have an awful lot of, sorry, I haven't, I think somebody was about to speak. Sorry. I was
[00:34:29] Jess Frick: just gonna say, it reminds me of those courses you could take on LinkedIn, and then it says you passed the course for awesome copywriting, the skills test or whatever they call 'em.
Yeah.
[00:34:42] Nathan Wrigley: The I guess the tightrope to, to tread here, or the needle to thread is, It's, it is a hybrid of things, isn't it? It's a, making sure that the course is actually worth sitting. So it's not just some sort of Mickey Mouse qualification that is, really it doesn't have any, it doesn't hold any water because it was too simple or it was too easy to cheat or whatever.
Or you can take seven years to get through it, and you still get the same qualification as somebody that did it, in, in a finite period of time, whatever. But also you need the people at the other end of the pipeline, the people taking on board employees. You need them to totally buy into it. And I think putting it somewhere prestigious, whether that's on.org or some other property, is a really key part of that, and if you can search and filter for, I don't know, people in the US in Boston who know how to do React, who are available from February, those kind of things start to make it feel a little bit, oh, and you can see, and they did this course, Six months ago and passed with flying colors, whatever.
All of that feels like a, yeah, a really great, a great idea. Courtney says she's also part of the certified WP Board. Thank you for clarifying that, Courtney. So she's with you, Jess. Hopefully we'll soon have our own tabs on profiles. Okay. So on wordpress.org in the profile for each of us, there will be something to do with the qualifications that we took.
That's interesting. When you say hopefully, do you have high expectations of that or is that maybe a bit of a, maybe Course completion doesn't equal certification though. Oh, okay. Yeah, that's a good point. So just because you finished something doesn't mean you actually passed the master.
So we need some way of show showing, not just that you went through the lms, if you like, but you actually took the test at the other end. Yeah. This is a , really interesting subject. And I think that, yeah, probably we'll come back to this many times in the past.
Thank you Courtney, for helping us through that one. That's brilliant. Okay, let's move. An event to mention the first one I wanna mention is Yost Khan. I believe this is the first Yost Khan since the pandemic. In real, in, in person. I dunno if they held the event virtually, but they certainly have had it in the real world in the past as can be seen by the pictures.
But it's back on again. It's on the 11th of May. It's in Nai, Megan in the Netherlands. And if you go to yos.com/yost com, if you're into SEO and all that good stuff, which I'm imagining Maddy might be, I don't know. A little bit. Little bit. Yeah. Then it's on and obviously it's gonna be a whole load of things.
It says insider knowledge, exceptional speakers, load of workshops, recordings, and you can see the list of all the participants there. Okay. So that's the first one. The second one is the an event that I'm running, page builder Summit. We're doing it again in February, 20th of February. So that's in, Ooh.
What's that? Ah, oh my lord. I've just given myself a fright that's in about four weeks time. Oh, good grief. It's coming. If you wanna help us put the event on and you do want to help us put the event on, let's be honest, all of you want to help us put the event on . It's there's more information to be [email protected] slash sponsors.
We're still on the lookout for a few kindly individuals or companies. There's micro sponsors. You'd have to be a giant entity, starts at 300 bucks and you'll get your name in the emails and on the website and all that. But it goes right up to the gold sponsors and so on. So if you fancy doing that, please join with us.
That'd be great. Okay. This is interesting. Didn't see this coming. And to be honest with you, I'm a bit thin on the detail here, but it looks like automatic has launched. I dunno if launched is the right word. They, there is an ad network called the Blaze Ad Network, and it was brought to Tumblr. And if you don't know too much about Tumblr it's a social network which had its heyday many years ago.
I believe it was brought by Yahoo and then Automatic acquired it several years ago. You couldn't make this story up in terms of timing, and bought it for, it was like, I think 2 million. That's the number I've got in my head, which considering three. Three, okay. Yeah, three, 3 million. Which, considering that Twitter, Fairly soon after decided to, Luke shed a lot of its users and Twitter just kept mentioning all get mentioned all over the place, on all of the national press here, when they started talking about Twitter and the people that were flying away from it, every time that story got published in all the public publications, Twitter, sorry, Tumblr was one of the alternative social networks, which was mentioned along with, mastered on and so on.
So they've probably done really well. And more recently they brought this ad network to life where you can pay $5 a month, which gets you somewhere in the region of, I think about seven or 8,000 impressions. And they'll promote your ad into Tumblr. But now via the magic of Jet Pack you can also put the that same ad inside of wordpress.com websites.
Now, I don't know a great deal about wordpress.com. , but I know that there's a lot of websites on it and interesting that Tumblr have decided to obviously pitch this technology into sort of one thing now. So if you go set your ad up, you can get it into two things. You can get it into Tumblr plus wordpress.com and you can do it all from your Jet pack account.
I, I don't know whether this is worthy of this podcast cuz it's Edge case, but I thought it was interesting. Any thoughts?
[00:40:38] Maddy Osman: I think it's really interesting. It's a money making opportunity for automatic, I guess Blaze Ad Network is probably what's gonna get the majority of whatever the ad dollars are, but I'm sure automatic gets a cut of that and I think it's a big opportunity for publishers too.
I think most like paid ad people who are new to paid ads and I don't know a whole lot about them, but it's. Generally accepted that $5 a day will move the needle with the right targeting, with the right audience and things like that. So it's an entry level way. The test
[00:41:16] Zach Swinehart: paid.
[00:41:18] Nathan Wrigley: Yeah. You get the option too. I'll just put it on the screen cuz the UI is easier to understand probably than me explaining it. So you get to categorize your, so you create your ad text and then there's a little editor where you can put some imagery along with it and so on.
And then you give it a category, give it a budget. $5 is the minimum and I think it goes up to a maximum of $50. That in itself is quite interesting that there's a ceiling on there. Cuz if you go with Google, I think there is no ceiling. I wanna spend a billion dollars a day they'll take that off you, I'm sure.
And then you give it a duration start. Date hit go basically. So you're in for a maximum of, what would that be? Let's say. $250 if you five days a week. And yeah, like you say, if you can move the needle at that point, it's quite interesting. Sorry, carry on. This
[00:42:09] Jess Frick: is my one story for the week where I get to say, and Pressable is zoned by automatic, so I speak for myself and not the company
I started getting back into Tumblr like a year ago because obviously Automatic owns it now and it's still the same as we remember it. . But I can tell you when the Blaze Ads started, it was mostly people I can't use the word, but it was s posting. They would s h i t posting.
Oh really? That one? Yep. Yeah. And they were basically doing $5 promoted posts look at my cat. , here's a picture of a shoe . It's like people were just being dumb with it. And it was hilarious
[00:43:00] Nathan Wrigley: because it was so affordable. It was just, yeah. For, okay, for
[00:43:04] Jess Frick: five bucks. And here's the other thing Maddie mentioned targeting, and that is key.
So when you're on the Google Ad Network being AD network, you can say, do not ever show me on these sites. Only show me on these sites and under these conditions. , blaze is not that nuanced yet. And you don't actually get targeting or negative targets targeting. You don't really get to say anything except for this is about food and beverage.
Which, can lead to some hilarious results. I do know . Yeah. I'm sure it's going to be more nuanced. I can tell you that Pressable is absolutely participating in this right now. Candidly, I have not. gotten any sales from it, . But I do get a lot of traffic. I will say, I'm interested to see where this goes as an alternative to, Google and other ad networks.
, but without that targeting piece, I feel like people should really know what they're getting into. And then of course, advertising on Tumblr somebody said later in the post, I'm gonna read it directly, it was a great quote, Tumblr Blaze in practice is less so inflicting a post on others and more so submitting your post for judgment by the masses.
it's like a colo. It's like a coliseum, but you pay to be eaten by lions. Oh, .
Interesting.
[00:44:39] Jess Frick: So and yeah. If you post something super corporatey and a whole bunch of people on Tumblr see it, they're going to let you know what they think about it. .
[00:44:48] Nathan Wrigley: Because it's like a regular post. It can consume comments and all of that as well.
[00:44:54] Jess Frick: Okay. And unlike Facebook where you get people commenting on your, sponsored post, why are you showing on my page? It's those people, but they're funny. Oh let me just go through what Sarah Gooding in WP Tavern says. She basically says that you can do the following things, you can organize it by device. So you wanna be showing on mobile, desktop or devices. You can, according to this, click a geographical area, but it's not very nuanced.
[00:45:26] Nathan Wrigley: As Jess said. You've got, you can do it by continent. I guess if you're living in Europe, that's quite a lot of variety right there. Or Asia or what have you. I guess North America might be a little bit more straightforward in terms of targeting there. You can also pick an area of interest, so arts and entertainment, automotive, business and education, and it breaks down as follows.
What they're promising in return for $5 is 5,900. So 6,000, let's call it 6,000 to 8,000 impressions in a day. If you go up to $25, it's 30,000 to 40, and if you go up to $50 a day, it jumps up to more or less 60,000 to 80,000 a day. Which to me, just in terms of raw numbers I don't really follow Google ads and or any ad network, what their numbers say.
In terms of impressions, that seems like a pretty good deal, but whether or not these are engaged, oh, it's super cheap. Yeah. Whether or not these are people that are engaged I often feel like social networks is like scroll ad. Scroll the ad. I'm so immune to ads in search results. They basically are blank white boxes to me now.
There it is. I know it's an ad. I can, I'm not even gonna look at it. But
[00:46:41] Jess Frick: yeah, I feel like I need to cover myself so that I don't get angry. Slack messages. Slack messages there Is that targeting that you mentioned, it's just not as nuanced. That was my only
[00:46:50] Nathan Wrigley: point. No, sure. But it's new, right? It's only come out in the early fall.
Yeah, exactly right. Yeah.
[00:46:55] Maddy Osman: Things develop over time. Yeah. You have to start
[00:46:58] Jess Frick: somewhere. And that's why you get say, on this stack, five bucks .
[00:47:01] Maddy Osman: Yeah, for impressions to cost. It sounds like an incredible deal. And I think to your point, Nathan it just depends on where your audience is. Are they on Tumblr?
Just like any other social media platform you have to consider. Are they even on Facebook, Twitter, LinkedIn, before you spend
[00:47:22] Zach Swinehart: the
[00:47:22] Nathan Wrigley: money. Yeah, it does feel like a, it does feel like a very small subset compared to Facebook's audience, doesn't it? And the fact that you can really target it, just interesting.
I'm sure this tech, if it proves profitable for automatic, I'm sure they'll tweak it and maintain it and make it better. Yeah, why wouldn't they? Sorry, Zach, you've been excluded from this one. If you want to hop in, do
[00:47:44] Zach Swinehart: yeah, my only thought is it seems like if you run the kind of business that can run profitable tabula ads or something like that, this would work.
Like just broad targeting, not nichey at all. Seems cool. If you do any kind of niche, like it would just be mostly useless
[00:48:01] Nathan Wrigley: leads. It, so we mentioned a minute ago that I've got this page builder summit coming up. Obviously that's a really slim, slim, super slim segment of the population that would be interested in that.
They're WordPress, but they're also like implementing often, that kind of thing. Obviously I wouldn't be able to do that here, but still, A part of me saying I should definitely sink 50 bucks into that and see what sticks, because the impressions are just so great. If you get 80,000 people looking at it, I don't know if even four of them would actually be interested, but like you said, Zack, if you, I don't know, if you're selling something super generic and you just want people to engage with your content, so I've got an article, the 10 best Reasons to do this, that, and the other, then yeah, maybe there's something in that you can drive people that to your track, to your website and annoy them by clicking.
Continue. At the bottom, that'd your blog post, which never ends. By the way, top tip, if a blog post starts with a number, just don't read it. . It's the best way to 16 things you can do. No. Don't start with a number. What if its like two things though? Is that OK
[00:49:17] Zach Swinehart: Answer ? It's still a
[00:49:18] Nathan Wrigley: number.
no. Zero things. No. I dunno. I just see those all the time. Maddy, you could talk to us about this. Is that a thing? I see that all the time. I see copy, like that's 10 best ways to every week when I put this podcast together, I go through an RSS feed and it's all to do with WordPress. It consumes content from all over the place.
And I've just, it didn't take me very long to realize that anything that started with a number was basically not worth reading. And it just, because it was, I don't really need to know the 10 best plugins for the, I wanted more newsy sort of content. So yeah, there you go. It
[00:49:55] Maddy Osman: gives you options. I guess that's what I think of listicles.
It's not that I'm gonna read the whole thing. I'm gonna probably skip around to see whatever it is that I, that brought me there. I will say that I. We'll never read a Twitter thread that claims to have any amount of substance because the, I don't like to sit on Twitter for 10 minutes reading the
[00:50:17] Nathan Wrigley: same thing.
We've all got our prejudices, haven't we? Online, there's, we do . I didn't even know listicle was a word. So now I'm right now, you dislike listicles. I not testicles. Never like listicles Zach, to be honest, all this time. And I didn't even know that's what they were doing. Didn't even know what you didn't like.
[00:50:39] Zach Swinehart: True. Maybe you'll like it more
[00:50:41] Nathan Wrigley: now. . Yeah. Yeah. Okay. So that's interesting. And you add network from Automatic being pushed towards wordpress.com sites and Tumblr, interesting to see how it goes on the wordpress.com sites. Anyway, that seems to be. Big audience is gonna reside. Okay. This is very much a community thing.
I don't really know in what way to couch this. That should have put my screen on, but it didn't. Oh, there we go. Yeah, it didn't, yeah. A little while ago, actually, back in WordPress 4.9 territory, there was a a fork of WordPress, which was called Classic Press. Classic Press was a bit of a stand against the introduction, which was about to take place of Guttenberg.
I never really had a problem of any way, shape or form with Guttenberg. Quite happy to use it and watch it develop, but the guys over at Classic Press really didn't want anything to do with it. So they fought the project and it would seem that they're in a bit of a troubled spot in that they're trying to decide at the moment whether or not they need to re fork WordPress because essentially since 4.9 to where we're at now, 6.1 coming on, 6.2.
The WordPress project has moved so far that a lot of the things that they would like to work in, classic press plugins and so on they're just not working anymore. So it's I really don't know where you go with a problem like this. They want to get rid of Gutenberg, but for the last several years, Gutenberg has been the thrust of WordPress, and so re forking it seems like you're gonna have a lot of work trying to strip that out again.
And I guess in a way it spells, it tells you what the state of the project is when the decision to, to take this was put to a vote should we fork it or should we not? And the votes came in at 20 on one side and 18 on the other, a grand total of 38, which doesn't seem like a great deal of interest in a C M S.
Yeah whilst, whilst it's interesting, I'm just thinking perhaps this is the moment where classic press sort of disappears off the horizon. I'm not really sure. Dunno if anybody's got anything to say with that, about that. Do
[00:52:56] Zach Swinehart: you know why classic press existed? Cuz from the start when everybody hated Gutenberg, they released that disabled Gutenberg plugin.
So why was that not
[00:53:05] Nathan Wrigley: enough? They wanted an option where you didn't have to have Gutenberg even loaded in. Gutenberg don't even look at it. Yeah. Don't even want, yeah. Not even there's not in the code, there is no, there's no trace of Guttenberg. Yeah. So my approach right at the beginning when fi, when six came around, just because I had a bunch of client sites, I installed that Disabled Guttenberg claim because I was just a bit of a, I was a bit afraid of breaking changes and suddenly clients starting a new post or something like, what the heck is this?
So that's exactly what I did. And then, several weeks later it became obvious there was, no real danger, no nothing broke. But I think that was the point. They just wanted all traces of it removed. They wanted TinyMCE to be the thing. Yeah, it just seems, they, how can you how can a project like that I think compete with the bigger WordPress thing, it's, it doesn't seem like it's very likely, so
Yeah.
[00:54:06] Maddy Osman: It can't, I think you could just take the numbers from that article and you can consider even just like the number of people who are here, the four of us, the people who are commenting, who are all part of the larger WordPress community, we all contribute in some way. And so if we're saying that classic press only has 38 voting members right now, and they're gonna try to maintain an open source project, if they gave, if they could get more of the WordPress community to be a part of that, it wouldn't be a problem.
But at this point, it doesn't look like they have that support.
[00:54:42] Nathan Wrigley: I can fully see why there was that groundswell people that didn't want anything to do with it, because I can understand that position. It there, it wasn't like it was a silly position. It was just, Very different. I think most of us just said let's just go along for the ride and see what happens.
And here we are. And now I'm, I use nothing really apart from the the block editor to do almost everything now and really like it. Yeah. So there we go. The article, that one is on it's Sarah Gooding, it's WP Talent. It's called Classic Press Community Votes to Re Fork WordPress. So you can check that out.
Okay. I think this is gonna be the piece that I'm most interested in this week. This is a piece over on a website called Jeremy Dot. He's Jeremy h or Herve, I'm not sure. He's written an article and I've not come across Jeremy before. I love that when that happens for a start, you come across somebody who's writing about WordPress you've never discovered before, and you read it and you think that's really thought provoking.
He is an aian, I think. So he works for automatic, so he confesses right from the start. He says, I'm really prejudiced here, but gimme a shot. He said, is what? WordPress is social media. Where should you publish your thoughts? WordPress social media. Pick one over the other and I'll very quickly summarize.
Social media is great for getting quick ideas off your mind. He says It feeds your ego. You can get validation from others quickly, and you can get an exchange of ideas going on. It's brilliant for that. WordPress is better for longer form. , but he also makes the point that he doesn't write on his blog very much, which tells him something.
But he writes on social media a lot, which also tells him something else. But also, and this is the key point, it's very hard to interact with posts on your website. So the WordPress website, so I know that you can put share buttons all over the place. Comments don't really give you, and don't really give you your commentator that immediate feedback.
They don't give you the notifications. So let's say I write a post now on Facebook and Jess responds. I instantly know that Jess responds and I can do all of the little emojis and all of that kind of stuff, and it gets really engaging. WordPress doesn't really have any of that, and so it's, he would say less engaging.
It's got its place, obviously we love it. But should WordPress evolve in that direction? Is his question? Should it have more of the tools so that you can write quickly and have that. Interaction with people. So you know, when they've responded, they know when you've responded. You can get all crazy with emojis and all of that kind of stuff.
And I don't know, I dunno what I think, and believe it or not, hadn't really occurred to me until now that this was even a conversation to be had. But the more I think about it, I probably do 10 to one mo, maybe even 20 or 30 to one social media posts, two blog posts. I think the difference is pretty stark.
I tend towards social media because it's quick, it's engaging. I can get reactions quickly. What are your thoughts? I'm keen to get into this one. So do we have
[00:58:01] Zach Swinehart: a specific order or can I just start? Dunno if I should.
[00:58:04] Nathan Wrigley: No. Go whenever you fourth. Cuz I'm fourth in the grid. I'll start. No. So I do a lot
[00:58:09] Zach Swinehart: of course sites for clients.
Ah, there we go. I'm first not . I do a lot of course sites for clients and The every time a client wants to do some sort of community, the challenge is always interaction. And so when someone like home rolls a forum on discourse or on one of those WordPress plugins that are all old school like BB Press or whatever, the hardest bit is just getting people to come in and use it because they're not there already.
Yeah. And so to me, the way I see WordPress is almost like as my repository for education and social media is like a form of community interaction. So to me, I don't really see any advantage of trying to make WordPress into something that it's not. Because even if there was all this functionality for live interaction still requires people to be just sitting there on my site waiting for me to come talk to them, which isn't gonna happen.
And it requires me to be sitting there waiting for people to post comments and try to have a discussion. So I would think that even if the functionality is there, the interactivity would always fall short. of social media and would frankly always fall short of discourse or circle or whatever mighty network, standalone
[00:59:25] Nathan Wrigley: community thing you might make.
Do you, Zach cuz I know you and I have had this conversation before in the context of like basically just switching off stuff, which is a distraction. So that aside, do you have periods in your life where the social media platforms, the Twitters, the Facebooks, whatever it might be, do they remain open in some tab on your desktop waiting for the ping to happen so that you can't, or do you deliberately shut 'em down and have your time in them and move away, close them and so on?
Yeah,
[00:59:57] Zach Swinehart: right now I was telling you about Habita when we were having our solo episode, but it's basically this like daily RPG habit tracker kind of thing. I actually have a habita thing to reward myself for going in and doing a social media. because my preference is to just close it and never never think about it.
So if I hate being interruptible, frankly. And so I would feel very stressed and I would get nothing done if I just had my blog open for comments or I'm as a developer in a Discord for a SaaS tool that I use, like as a customer. , and that's what they use for support. And I find it so distracting to have discourse open, just waiting for a response back and stuff.
So yeah, I'm probably not the best person to wait in on this because I don't like, I don't like the interruptability. And so when I want to do community interaction, I want it to be like on my terms, a scheduled block of my calendar. This is my hour that I am interacting or whatever, which is obviously an antipater for Twitter.
Cuz the whole thing with Twitter and maybe the whole thing with any community is that it's meant to be fresh and ephemeral and. Happening
[01:01:11] Nathan Wrigley: live. I don't know. Yeah. So in the conversation that you and I had on that podcast, basically it was all about the possibility of turning stuff off. That was a broad pattern, and also rewarding yourself for doing things that were in your interest, not in your interest.
But I was saying to Zach that one of my things, which is just always remains open, is email. And I check it habitually in just a little fcon, which says the number of emails. That's enough. If I see that as gone up by an increment of wom, it's whoa, stop what you're doing, Nathan. Go check the email
That's gonna change your life. And I do that all the time. And I, there were definitely periods in my time sorry, in my life where Facebook was open, Twitter was open, all these different things was that were open. They had notifications enabled and a part of me liked it. Now, whether or not it was great for my productivity the answer's obvious.
No, it was lousy for my productivity, but I enjoyed it and I got engagement. And if. , if that was the intention of your posts on a blog , that would be nice to have. But I dunno what the system is cuz nobody's gonna sit there with your website open, waiting for a response to come through, in the comment system.
It's just not gonna happen. So even if you've got notifications enabled, so maybe there's just a line in the sand. So blog on WordPress is for you. Just put content out and see what comes back. But it'll be slower as opposed to, the social media platforms, which is just, IM immediate hit get it out there, get the reaction, move on.
10 seconds later you're onto something else. I don't know.
Yeah, just try Jess. Buddy, anything on that?
[01:02:57] Jess Frick: Back in the day I worked for copy blogger. And I don't know who on here knows them, there was an entire community in their comments on their WordPress website. Nice. And people would interact with each other. And, again, I'm definitely aging myself, but then it went out of Vogue to have comments on your blog posts, and it took some of the, community with it.
There were still people that would sign up and you'd find them in other things that, the WordPress website included which was like a membership community and things of that nature. But, we're not really seeing people running, BB press like they used to.
And the different social media esque elements are not exactly popular anymore. It's not easy to build up a community in commons. So while I absolutely love to guard my time and have boundaries of when I get distracted, and, the more Twitter kind of turns into a dumpster fire, the easier it is to ignore it I also find that when something's going on and I wanna know what's happening, I check social media because they're usually faster than news sources. So I think there's a lot to be said for where people go when it matters most. And I don't know I'd love to think that they're gonna come to my little blog, but
[01:04:41] Nathan Wrigley: Yeah, that's, sorry.
You carry on. Sorry.
[01:04:45] Zach Swinehart: I'm happy for you to go first. I, okay. I was just gonna say, I think it's an interesting point you make, and it circles back to the point the dude made in the article, which was that he feels more inclined to post small stuff on social . The thought that I have is people may come to your site as the, or you may go to some other site.
If you habitually saw it as the place we're breaking stuff, small stuff would happen. But then to me, the concern I would have is that the line of quality, , like if you see a site as the authoritative place where you go to get a deep dive and really make life decisions from, it's, I would think never gonna be the same place that you would go to get a little hot update that they just barfed out without thinking about it, because they're at odds with each other.
So how would you be able to do both? I wonder?
[01:05:35] Maddy Osman: Yeah. It's the difference between a blog and like a news category on your site or something like that. Or separating them out between social and your blog. I think the thing that this article made me think about was, Just the old a Dodge, don't build your house on rented land.
I think we're seeing that play out on Twitter with, people's temperature in terms of the current leader and the direction it's going and whether they align with that or not. And deciding, if they want, if they built a platform there, if they wanna keep it there. And WordPress, because it's open source, like it's ours, it's transferrable if you wanna bring it somewhere else.
But nobody can really take your content away from you so long as it's yours and it's not like a violation of somebody else's copyright. I loved when you could do and you could probably still do this, but like my first WordPress blog, I think I had the Facebook comments instead of the WordPress.
and honestly it was because it was easier for people to use. Some people don't wanna make an account on your website. And again, I'm just like so out of it now that I don't know what the current situation is, but I do think that requiring signups is a barrier to community on WordPress sites. The last thing I was gonna say is I think of, to Zach's point, like WordPress or your blog is like where the longer form content lives, the quality where you can really dive into a topic and I think of Twitter, LinkedIn or any other social platform as the place where you can then go to repurpose that content in shorter form to drive people back to your website if they're curious to
[01:07:21] Nathan Wrigley: hear more.
Yeah. That feels like the way it's gone, doesn't it, over the last decade that the social platforms have become the advertising network for each of us in a way. Yeah. If we are producing content on our blog it's highly unlikely that you're gonna be discovered quickly unless you have some, random television appearance or something like that.
But through repurposing it, reposting, getting shares on social media, it feels out the way to, to get people driven to your website. Yeah I just, I am beguiled by the idea of a suite of tools which you could embed in WordPress, maybe even part of WordPress core that somehow enabled some of that interaction to happen so that there wasn't the whole logging in to make a comment.
There was just something that you could, I don't know, anonymously, I didn't mean to say that nobody wants anonymous posting, that's gonna be a train wreck. , but something where being logged into, I don't know, something on a browser perhaps as opposed to a social network would be, would enable you to one click log into all WordPress sites or something.
I know that you can do that with wordpress.com and things, but. , that's, yeah. I dunno. I
[01:08:34] Jess Frick: just, I'm interested to see what Mastodon does. Nathan, why did you set up your own Mastodon instance?
[01:08:40] Nathan Wrigley: So the reason behind the Mastodon instance was essentially, I was just hearing too many horror stories about about Twitter.
And this is going back two years ago. . So it was nothing to do with the ownership because the ownership wasn't in question. It was more to do with, more to do with Zach's point about people just getting sucked in, wasting their time and all of that. But also I ju I have a sort of sneaky, there's something about me, I dunno if it's my upbringing that thinks that really the thing that we are given in return on social media is not that great.
We're getting all sorts of information sucked out. We are the product as people keep telling us. So it was a bit of a reaction against that. If I own my own master on server, I know that I'm not selling anything to anybody. I know that it's just code that I run. And those kind of arguments.
I just didn't like the idea of me being the advert and I was increasingly seeing examples of real world where things were just going wrong in the real world because social media had its finger in the pie somewhere. So it was more to do with that really. I'd love for masteron or something like that, something open source to be the conduit for me logging in all around the web.
But I do think this guy, Jeremy's got a point I would love because I'm so into WordPress. I would love for it to be the first place I turned when I had anything to say, short, long, medium or whatever. But it absolutely isn't. I just put the long stuff there.
[01:10:13] Jess Frick: Matt Mullenweg has said he's looking for more ways to integrate Mastodon and that sort of concept into WordPress, and I wonder what the future holds for that.
Maybe the answer is you have that central place where you are publishing what you are doing, even if it appears on someone else's stuff. When you wanna leave a very long and thought provoking comment that you don't necessarily want that other person to own. , it could be on yours, but somehow talking to theirs, it's about connectivity at the end of the day and social media works when we're all on a level playing field.
Yeah. And I don't know that, that hierarchy that comes when it's your WordPress, but you want people to contribute. , how's that same feel?
[01:11:04] Nathan Wrigley: Rob Cairns. Hi Rob, by the way makes a really interesting point. You said Masteron is not the answer to free speech. Sorry. Free speech issues. No I would agree with that, Rob.
I think my broader point was that Masteron though is the answer to algorithmic chaos. And what I mean by that is if I'm on Twitter I really don't know what the device is that's putting the next thing in my feed. It's just beyond me. I don't know what the algorithm is. Same with Facebook. I get patterns coming up and I'm always curious, how did that pattern establish itself?
Whe when did Facebook decide that? I I don't know that thing. And that's what I like about Masteron as well, is there's none of that. It's basically when did it happen that. That's all the criteria that there is. So you face, you feed if you're following lots of people scrolls past hellishly quickly to the point where you can't even read it.
So it, it forces you to cut down who you're following a little bit if you want it to be readable, cuz you can't, you want one thing to drop in every few minutes or something like that. So that's what I'm thinking there. Also, Courtney says that she also, Jess was a copy blogger and third tribe community member.
I don't know what third tribe is, but it sounds cool. And Mark West Card. Hi, Mark's from WS Forum. She says, hi. Thank you Mark. And Nomad Skateboarding. I think, I don't know if we've come across you before Nomad Skateboarding. Yeah. I like WordPress to always be the hub. Yes. That's my thing.
I want it to be the hub, but I fully recognize that at the minute it's nowhere. It seems like being able to do that
[01:12:43] Zach Swinehart: coffee slice, I feel like in order for it to work, oh, I'm sorry. Yeah. Shit. Share
[01:12:46] Nathan Wrigley: coffee. No. Just one more comment from Todd. Todd Jones. You guys are still going . Yeah. You never stopped.
Todd . Sorry Zach. Carry on. I
[01:12:55] Zach Swinehart: feel like in order for it to work, cuz again to circle back to that people are already there kind of thing. And based on what Maddie was saying about the separation of newsletter and content and subject, it almost have to be something where it would like, it would allow for platform ownership where anyone who follows you, you would own the platform, you post it on your WordPress site or whatever, but that it would allow the end user to interact with it from a central place.
Like how they could go onto Twitter when they follow, if something like that existed. I mean it, it would be quite complicated I guess, cuz it would require a lot of buy-in from users and site owners. But it could just function as I don't know, WordPress plugin with a custom post type that updates an API
[01:13:39] Nathan Wrigley: or something.
But yeah, cool. If there was a place where you could just log in, but that service did nothing else apart from authenticate you, it literally, that's all it did. It was just a, so it wasn't like, you log into Google that brings the world of Google to your doorstep. You log into your WordPress account, you've got the word.
If there was a way of authenticating yourself against just a service which had no skin in the game, but then business-wise, that's not gonna last long, is it? ? Yeah.
[01:14:08] Zach Swinehart: But if they had an aggregation where let's say it functioned just like Twitter, but the data, instead of having been posted on Twitter, was just posted on people's individual WordPress instances, and you as a user can subscribe to the people you like.
Then you give the user that same social media experience, they give you the site owner of the central place, and maybe that would work.
[01:14:27] Jess Frick: That's generally what I was thinking with the Mastodon tie-in, is that how
[01:14:31] Zach Swinehart: Mastodon works? ?
[01:14:32] Jess Frick: No, not yet, but I'd love for it too. But that's generally what I was describing.
If you wanna leave these thought-provoking comments, you could still own your
[01:14:40] Nathan Wrigley: content. , there does seem to be a groundswell of support in around mastered on amongst a load of other things like pixel fed and a bunch of other service user use, a thing called Activity Pub, which has been around for a really long time.
An activity pub. All that you are doing when you look at Masteron is you're watching a, an implementation of activity pub. That's all it is. . And I say that's all it is. It's very clever, but that's all, it's, yeah, it's activity Pub and there's been a lot of talk about drawing a line between, so this has come from right up on high, I think.
I think Matt tweeted about it, making connections between activity. And WordPress posts. I guess the grounds the ground seems to be moving in that direction. Lots of people, I think 3 million users last time I checked on Master On, that's pretty high, considering just a couple of months ago.
It was, less than a hundred thousand I think. So it's, there's a grounds 3 million people are not to be ignored. And if there could be connections made so that you logging in could then cross post stuff from Masteron and Masteron could, then there's another, there's a really good plug in, it's just called Friends which, which uses Activity Pub, I believe.
And it enables you to do a lot of this stuff as well. You can create a network of friends, but the problem is it still requires you to, at least it did, it still required you to have a big presence on your own website before people would discover you. But now maybe with Master on being bigger, maybe there's something going on there.
I'm fairly bullish about all this. I think maybe Jeremy's onto something and maybe Activity Pub and those kind of endeavors are. Gonna be in the background, but I really would love the idea of my WordPress website, which I know and I control. I would love that to be the hub of all of it. That would make me really a happy person.
And then of course, I'd, get my last pass account hacked and get locked out, happens to everyone. Any of you using Last Pass, by the way, there's an aside. Oh. Have you seen this story? Anyone you like? I use
[01:16:44] Zach Swinehart: Last Pass, but I have not seen this story you're referencing. Oh okay. So I've seen it and it makes me really sad.
[01:16:50] Nathan Wrigley: Exactly. It. Here's the story. Stop using Last Pass right now and go and find an alternative. Really? Your vault has been nicked. Oh shit. And it's only a matter of time. It could be a really long time. If you've got a really long password, if you've got a full on pseudo random noise. No character is connected to any other character.
30 characters, something like that. You have safest houses, , but if you've got a very short password and bites, knuckles, some people's settings were really horribly configured by last pass to offer even less security than than was provided. There's this iteration count where they hash the the password and it was supposed to be set at 100,100.
So 1 0, 0 1, 0 0. Iterations. Lots of people oh. Discovered that it was set to 5,000 and in some cases one oh. And if it's wom, there's no point in having it. You've just, what's the point? It's the same as the password, basically . So yeah. Get, see, look Rob's agree. Get off last. And I've gone, whoever this is no mud skateboard, I've gone, that's Mark
[01:18:06] Jess Frick: Andrew.
His name's Mark Andrew, and he is an absolutely wonderful member of the community. Oh, hello Mark. Yes. You should check out his website. He actually makes free WordPress sites for people that can't afford them. Oh. He's just like such a good
[01:18:21] Nathan Wrigley: dude. When we finish this Jess can you, can we talk about Mark?
Cuz I'd like to .
[01:18:27] Jess Frick: Yes. He's a wonderful human being. I'm a huge
[01:18:30] Nathan Wrigley: fan. Yeah. Mark, nice to meet you. Oh, nomad Skateboarding. I've gone to Bit Warden as well. That was the one that I decided was the the one for me. Yeah, the original users. That's right. And there was the seemingly there was no process to update those original users unless you went into settings.
And I think interacting with setting settings might have. , but yeah. Oh, look he's all happy here now. Look. Oh, appreciate it, Jess. That's nice. Okay. Okay. That's a, that was an interesting piece. Thank you for your thoughts on that. Do you know running out of time? So let's see what I can, oh, drag in Jack.
Sorry, Zach, were you gonna say something about this? Feel free. Are you meant to
[01:19:10] Zach Swinehart: change all your last pass passwords that were in there?
[01:19:13] Nathan Wrigley: That's no, makes no difference. Your whole vault has been nicked. No, but
[01:19:15] Zach Swinehart: If you set up bit word, you should change everything because we had already Yeah, certainly.
Yes.
[01:19:21] Jess Frick: Unfortunately, yes.
[01:19:23] Nathan Wrigley: The process would be download your last pass vault which con download it somewhere where you don't have a backup because it's in plain text. Oh my God. Then upload it to Bit Warden in my case. Upload it to bit warden, delete the backup then wipe your hard disk or something like that.
And then go around and nominate, start to pick out high value. Passwords inside your last pass vault. Like it might be your banking one or whatever. Just go through them one at a time. I've got something like 1,500 to go through and I'm about here. I'm several hundred in. But that's my personal hell.
Yeah, it is. It really is. But it also demonstrate to me how much I hid behind this one unknowable fact. , I've got, credit cards. I can You believe it? Yeah. I wrote down the numbers of credit cards and things like that in there. Passport numbers, national security numbers, all of those kind of things are in there.
[01:20:31] Jess Frick: So I guess I'm doing some Google searches later and I will be Nathan Wrigley by the end of the day.
[01:20:37] Nathan Wrigley: That's right. . Yeah. I think what I did was I isolated anything. I just went through the whole list and I tried to isolate anything where there was e-commerce involved, cuz I thought they might have a credit card attached to it.
Yeah. And also things which really mattered to my productivity. So I immediately went and changed the WordPress website password for the admin, for all of the accounts that I've got anything to do with Google. Cuz I use email and things like that. That's obviously another vector if they can nick your email account often the reset instruction goes to the email, all of those kind of things, but yeah.
Yeah. Anyway, sorry. There we go. Okay. So Peach is here. There she is. No p chair, every single volt has been compromised. Yes, PCHA, they didn't say that every single volt has been compromised, but they didn't not say , that everything single vol has been compromised. And if you're a security company and only 40% of the vols have been nicked, I'm pretty sure that they're gonna say only 40%.
Only a subset of our users out there . Yeah, I think it's pretty safe to say Kathy Z is your best friend here, pet. She will she will get you straight on all of this. Speaking of pizza, very quickly, pet and I have got a show coming up on Tuesday. We do this regular thing called the Pizza Neri. It's called the U r UX Show and Pizza takes user submitted sites, and we spend about an hour talking about them.
What she likes about them from a UI perspective, what she thinks could be improved. She's a total pro. So it's free advice. We've got, I think, enough shows for this episode. But if you wanna submit them, go to this url. It's WP Builds.com/ui. and get it on for the next show. It's great. We also, after Dark Patterns, which are now called Deceptive Designs, there's annoying things around the internet where you click the button and go, don't, it was the wrong one.
It got me, I added the insurance to the cart when I didn't want it. I just wanted the flight. That kind of stuff. That's all deceptive designs. If you got any of that, there's a field here where you can add it here as well. So yeah, join us on tomorrow in about 24 hours time, that's what we're doing.
What is the time? It's 26 minutes past. We're gonna have to just run out a WordPress news. Let's get to the silly stuff. First things first, this one, . I love this. I love the underdog. This week in The Guardian, a completely unprofessional guy. Like he's not an archeologist. He's been really interested in these old cave paintings at places like LaSow and single-handedly has discovered there's a dating system built into the paintings, made up of a series of dots.
For a long time, archeologists apparently have been convinced that there's been some information held in those dots, but never figured it out. And then this guy just rocks up and says, yeah, I reckon I've reckon I've figured out what people were saying 20,000 years ago. Here's my thoughts. And the the archeologists and the pros took a look at it and said, yeah, you're right,
Just so that's my silliness for the week. It's on, it's in The Guardian. It's called our Amateur Archeologist and covered Ice Age Writing system. Very cool. And we had some other stuff, which I'm not gonna share this week. I haven't got time, but I did wanna share this one of Maddy's, this is yours, Maddy, right?
It is, yeah. Hello us about this. This is cool.
[01:24:05] Zach Swinehart: Yeah.
[01:24:05] Maddy Osman: So for those who aren't familiar chat, g p t is, I guess the G P T four AI model. What's really interesting that people don't realize is it's trained on data from like 2021. Yeah. So anything after, whatever that training date was, it has no idea about 2022
So that's a limitation currently. But anyway, so people are interfacing with this chat, G P T, which is basically a chat that spits out like an AI answer. And so Ryan Reynolds went in and gave it those check mark things. He wanted it to specifically include those things in a script for a Mint mobile ad.
And it did. And if you watched the video, it was like very spot on. And Ryan Reynolds agreed, which is certainly a scary thing for all of us to think. .
[01:24:56] Nathan Wrigley: So the ad he asked it to produce an ad in his own voice. Not so it sounded like him, but it had the, the feeling of a, something that Ryan Reynolds would say it needed, contain a joke.
It needed to swear at least once. There needed to be something about big wireless and an offer that they were putting on. And yeah he reads, he just reads it off the paper and it's yeah, you wrote that. There's no way a computer wrote that. And I have to say for the first time this week, I actually tried Jack chat's, g p t out.
Just to see what all the Foss was about. I've seen people using it left and center. And I gotta say, I really did have to pick my jaw up off the floor. It was in one sense, amazing. There's no question. It's amazing, but in, in another sense, it was also horrendously terrifying. . Yeah. Because I just thought what, and in your case, Maddy Copywriting, actually I should, I'll put this post on, let me see if I can find it.
I did have another post about something like this. No, I can't find it now. Maybe it's for next week. It was a post that I found this week all about the fact that one of the major news publications, I think it was cnet, the CNET one, yeah. Cnet, yeah. CNET this week have, I dunno if they exposed it themselves, but it has become exposed that over the last six months, 72 of the articles that they've put out about technical things, cuz they're tech publication have been entirely written by ai.
And, that's 72 pieces of work, which, okay, maybe they would never have been written, maybe they would've been squashed as titles, but Maddy maybe somebody's job is going out the window because of that. Does this stuff bother you? ?
[01:26:50] Maddy Osman: Honestly not yet. I think the AI is going to continue to get more and more robust and maybe as it does, I'll get a little bit more nervous.
But I think the main thing that I think about with stuff like this is just the fact that a robot can't have empathy, and that comes across in the way that you try to appeal to somebody to get a conversion. For example, we're talking about marketing, writing, or to otherwise connect with a piece of writing.
You think about Ernest Hemingway or even, some like interesting Stephen King one-liners and it's could a could a robot have really come up with that one really nuanced sentence? So you look at AI generated copy next to human generated copy that's supposed to elicit some kind of emotion.
Typically you find that the AI generated copy falls flat when it comes to whatever the purpose is that it was written for. It's a very it's very good at making you think that, it's it works. And at first blush, I think it does come across a certain way that makes us nervous. At this point, I'm not
[01:28:01] Zach Swinehart: nervous
[01:28:01] Nathan Wrigley: about it.
I have a couple of thoughts on that. The first one is that I remember Gary Kasparov was playing Deep Mind, I think it was called Deep Mind. He was, he's a chess player. He was a very successful chess player, and he was playing in this tournament where they were for the first time, hitting the best chess player in the world against a computer.
He, in the end, lost. But I remember seeing this moment where the AI moved and he literally, so imagine him staring at the board. They're completely motionless, aren't they? They move a piece and then they sit and watch. He literally shot back in his chair and said, no human makes that move.
That's not a human move. Yeah. That's not so what's coming out of me there is we don't, I don't even think we know what they're thinking, what their what their constructs are. You've gone through the whole of your life building your constructs into what is coherent thought and what's clever.
And, Ernest Hemingway was able to produce that sentence based upon all of the things that happened in his life and out that popped the AI might not even might not even wish for that. And a and an example that comes to mind is if you look at an octopus, which is clearly pretty darn clever, but we don't have any insight into what le what that cleverness even feels like.
It's probably not modeled around language, which is what you and I are thinking all the time. So I think the AI is already mocking us. , sorry. Yeah. We'll give them this little bit of stuff off the edge of the table. We'll let them have the, anyway it amazes me and it worries me at the same time.
Zach. Yeah. Jess, just before we end, any thoughts on that?
[01:29:40] Zach Swinehart: I have used AI in a lot of different contexts. So I've used AI for art generation, for my music for release covers and stuff. I've used it for dev, I've used it for writing, and I've been on the whole, at first I think, Maddie said it well, like at first blush, it seems very threatening.
It seems very intense, but like the way I can, the way all context of it that I've experienced boiled down to is like an approximation of something really freaking good. So the art, if you see a thumbnail, you're like mind blown . But then if you look at in detail, human figures are missing heads and stuff like that.
And I keep having issues when I've used it for dev where it, I've used it for some WordPress stuff, so like anything I might normally go to Stack overflow for, I've been using it for, cuz I was originally writing it off. And then I have a friend who's been leveraging it for research who's been like really encouraging me to.
Not right enough. And I don't wanna be a dinosaur who's saying, oh no, this new stupid technology. So I've been trying to force myself to use it, but I keep having these instances where I'll very confidently receive a wrong answer. I use it for Thanksgiving recipes. Just got a bunch of BS that was not like I needed a fact check.
And I'm glad I did. I've gotten some dev answers where it's like, this code should just work. I asked it like, is this syntax correct? Or will this hook work? What are the parameters it uses? And a lot of the time it just gives me wrong information, but it's framed as if it's totally certain. And then I'll ask it the question I'm like, but actually isn't, blah, blah, blah.
And then it's oh yeah, in this one in,
[01:31:16] Nathan Wrigley: sorry, maba. Yeah. Yeah. It's
[01:31:18] Zach Swinehart: Yeah, I don't know. I haven't been super impressed with writing. It feels like the 2022 slash three version of an article spinner from back in the day. It's just regurgitating things that have already been said because that is its life experience.
[01:31:34] Nathan Wrigley: We were talking about last pass. There's a guy who who is he's, he was interested to discover what lapa what data is in the clear. Cuz if you've got a last pass field let's say you've got a data point, like you'll log into Google. Several of those fields are encrypted, some are not, but that's by design.
But if you dump the data out, it's hard to pass because it's just this comma separated just tons of characters written to the screen. So this guy asked Chap, g p t to write a PowerShell script for Windows to pass it all, and it did it first try. And then he said, and then can you put a UI on it so that other people can use it?
First try took seconds. And he just asked it that question, basically just asked it in plain English. Write me a PowerShell script to, to, to de obfuscate lass pass. So it knew all about Las Pass. It knew how to write in PowerShell. It knew how to build a UI with all the fields. Apparently there was one problem with the ui, two fields overlapped slightly, so we had to go in and make them not overlap.
It was like, I'll forgive you for that . It's just like they're coming for us and it's exponential. It's not like humans where we just get a little bit better each generation. These Yeah. Anyway, on that Bon, I'm gonna ask Jess to give us opinions. .
[01:32:57] Jess Frick: These are not the jobs I'm hiring for . I need my AI to do my laundry and to cook my meals and to collect the food that I need for my meals so that I as a human have more time to create.
[01:33:10] Maddy Osman: Yep. That's the perfect use
[01:33:11] Zach Swinehart: case. Yeah. In Talin here in Estonia, there are these little robots that are self-driving robots that go to the store and pick up the field food and deliver it to you. It's pretty cute.
[01:33:22] Nathan Wrigley: See, and you put chat, g p t in there and you can have a conversation with it.
Is it going down the street?
[01:33:29] Jess Frick: that banana's
[01:33:30] Zach Swinehart: too. Mushy. Yeah. Go
[01:33:31] Nathan Wrigley: back. Yeah. . Yeah. Thank you so much. I realize we've overrun. I do apologize about that. I'm gonna put me back in the top left of the screen because we have to do this slightly humiliating thing at the end of the show where, look, Jess's doing it.
We all wave, if that's all right. This is just the thing that we do. So I get Maddy and Zach to what? Yeah. You see it wasn't that bad. Oh, thank you so much. I really appreciate you joining us today. First of all, Jess, thank you so much, Maddy. Thank you. And Zach, really appreciate it. Hope you come back.
Thank you to all of you who left us comments. It was quite a few comment in there. It's always fascinating. Our audience are always really engaged and interested in thought provoking. But thank you for all of the bits and pieces that you threw in there. I really appreciate it. We'll be back next week talking about WordPress.
Have a nice evening day, Monday evening, whatever it may be for you. We'll see you soon. Bye-bye.
Support WP Builds
We put out this content as often as we can, and we hope that you like! If you do and feel like keeping the WP Builds podcast going then...
Thank you!