The WordPress news from the last week which commenced Monday 3rd October 2022
Another week, and we're bringing you the latest WordPress news from the last seven days, including…
WordPress 6.1 Beta 3 is available for testing.
Black Friday is coming and WP Builds have got you covered with the Black Friday Deals page.
Registration is now open for the WP Accessibility Day.
Can partnerships help you grow your WordPress related business? Jonathan Wold thinks they can.
The #wpdrama for this week is the unexpected removal of the plugin growth stats from the .org repo. It's got many people questioning why this has happened.
Will AI kill us all? Some AI seems to have that as its main objective!
There's a whole lot more than this, as there is each and every week, and you can find all that by scrolling down and clicking on the links!
This Week in WordPress #225 – "Out of hand"
With Nathan Wrigley, Michelle Frechette, Mark Westguard and James Giroux.
Recorded on Monday 10th October 2022.
If you ever want to join us live you can do that every Monday at 2pm UK time on the WP Builds LIVE page.
WordPress Core
wordpress.org
WordPress 6.1 Beta 3 is now available for download and testing. Learn how you can help test WordPress…
wordpress.org
WordPress 6.1 Beta 3 is now available for download and testing. Learn how you can help test WordPress…
Community
wpbuilds.com
WordPress Deals for Black Friday / Cyber Monday 2022. Loads of great deals on one searchable / filterable page!
wpbuilds.com
WordPress Deals for Black Friday / Cyber Monday 2022. Loads of great deals on one searchable / filterable page!
wptavern.com
WP Accessibility Day 2022 is taking place next month on November 2-3. The one-day virtual event features 24 hours of talks on building accessible websites in WordPress…
wptavern.com
WP Accessibility Day 2022 is taking place next month on November 2-3. The one-day virtual event features 24 hours of talks on building accessible websites in WordPress…
wptavern.com
On the podcast today we have Alex Ball. He's here to talk about how you can make it easier for clients to use the block editor…
wptavern.com
On the podcast today we have Alex Ball. He's here to talk about how you can make it easier for clients to use the block editor…
jonathanwold.com
For product companies trying to grow, whether bootstrapped, raising money, or positioning for an acquisition, a lack of traction in the WordPress ecosystem is especially challenging…
jonathanwold.com
For product companies trying to grow, whether bootstrapped, raising money, or positioning for an acquisition, a lack of traction in the WordPress ecosystem is especially challenging…
poststatus.com
WP Cloud is a Platform as a Service (PaaS) built on the hosting infrastructure that's behind WP.com, Pressable, and WordPress VIP with GridPane soon to follow…
poststatus.com
WP Cloud is a Platform as a Service (PaaS) built on the hosting infrastructure that's behind WP.com, Pressable, and WordPress VIP with GridPane soon to follow…
Plugins / Themes / Blocks
Deals
Find a deal in our searchable / filterable list. It's like Black Friday, but every day of the year!
Find a deal in our searchable / filterable list. It's like Black Friday, but every day of the year!
Security
ithemes.com
Each week, we report the latest vulnerabilities in WordPress plugins and themes. Vulnerable WordPress plugins and themes are the #1 reason WordPress sites get hacked…
ithemes.com
Each week, we report the latest vulnerabilities in WordPress plugins and themes. Vulnerable WordPress plugins and themes are the #1 reason WordPress sites get hacked…
WP Builds
So voice enabled home are now a thing. It's pretty likely that if you don't have a voice enabled device now, you will at some point in the near future…
So voice enabled home are now a thing. It's pretty likely that if you don't have a voice enabled device now, you will at some point in the near future…
Jobs
Post a Job If you know of a job in the WordPress community, please feel free to post it here…
Post a Job If you know of a job in the WordPress community, please feel free to post it here…
Not WordPress, but useful anyway…
blog.cloudflare.com
Any website can use a simple API to replace CAPTCHAs with our invisible alternative, whether they're on the Cloudflare network or not…
blog.cloudflare.com
Any website can use a simple API to replace CAPTCHAs with our invisible alternative, whether they're on the Cloudflare network or not…
youtube.com
In this episode, co-hosts Paul Halfpenny (CTO & Founder of Filter) and Nathan Wrigley (of WP Tavern) are joined by Lucy Collins (Director of Web Usability) to discuss the important topic of web accessibility…
youtube.com
In this episode, co-hosts Paul Halfpenny (CTO & Founder of Filter) and Nathan Wrigley (of WP Tavern) are joined by Lucy Collins (Director of Web Usability) to discuss the important topic of web accessibility…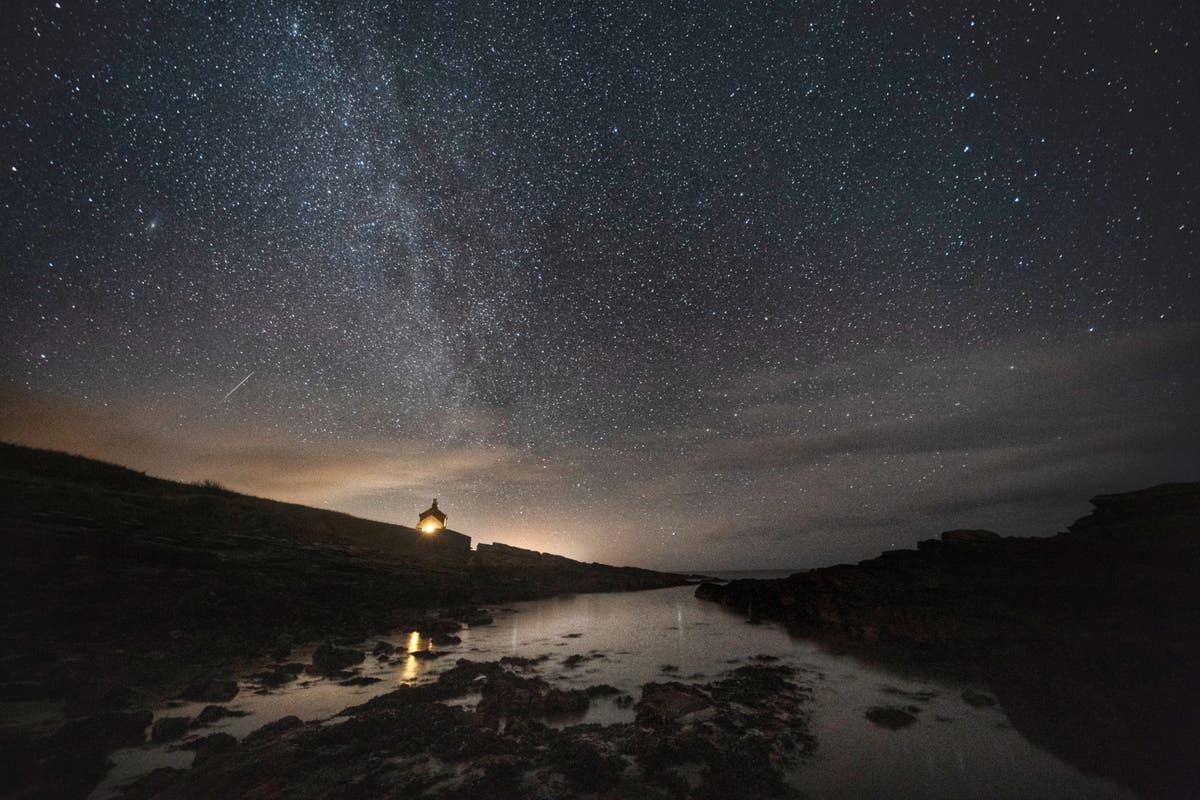 independent.co.uk
Nasa's James Webb Space Telescope has spotted the oldest star clusters ever seen.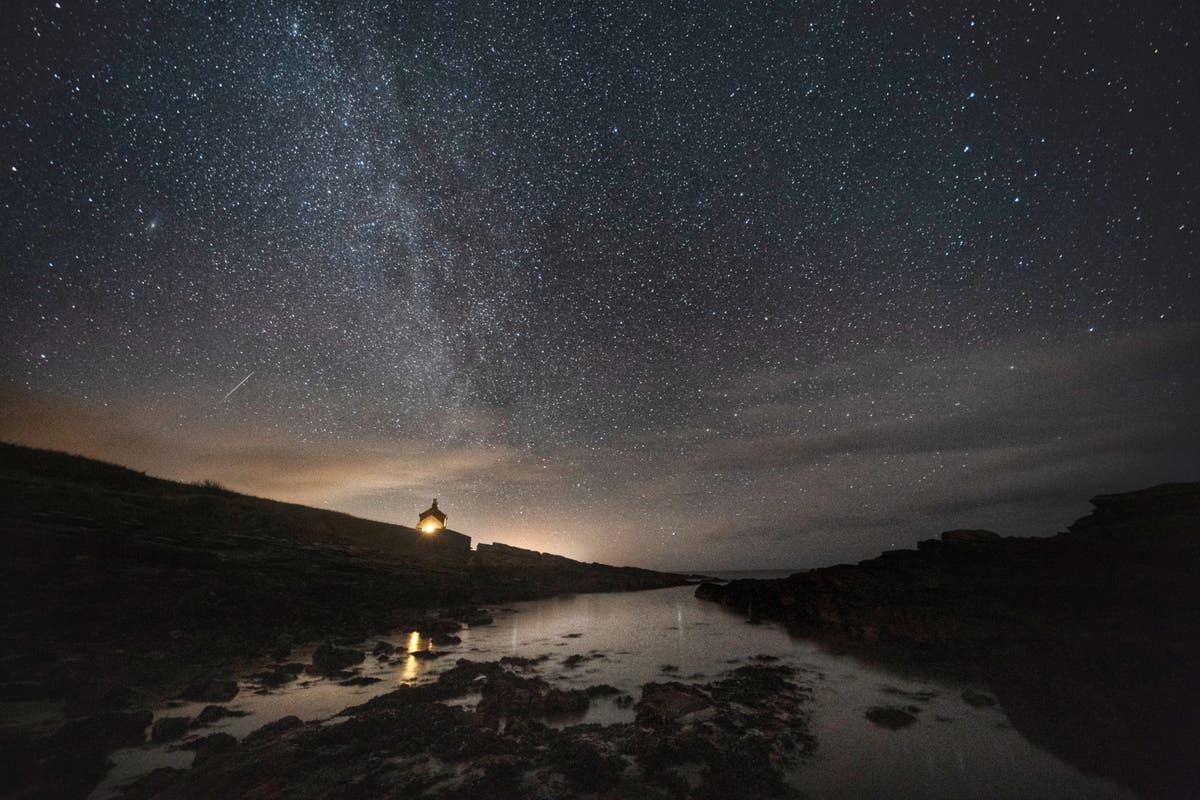 independent.co.uk
Nasa's James Webb Space Telescope has spotted the oldest star clusters ever seen.
hbr.org
The pandemic and other stressful events over the past few years have only made empathic communications even more desirable and necessary…
hbr.org
The pandemic and other stressful events over the past few years have only made empathic communications even more desirable and necessary…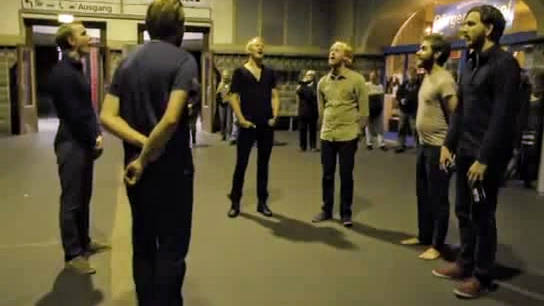 classicfm.com
A modern reworking of an ancient hymn, a vast station acoustic, and a deeply moving video…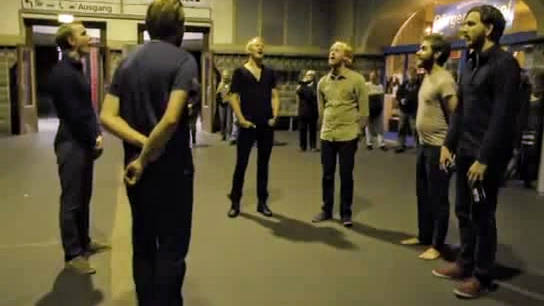 classicfm.com
A modern reworking of an ancient hymn, a vast station acoustic, and a deeply moving video…
cnbc.com
Twitter shares surged Tuesday after Bloomberg first reported that Elon Musk plans to go through with his acquisition at $54.20 a share…
cnbc.com
Twitter shares surged Tuesday after Bloomberg first reported that Elon Musk plans to go through with his acquisition at $54.20 a share…
The WP Builds podcast is brought to you this week by…
Omnisend is the top-rated email and SMS marketing platform for WordPress. More than a hundred thousand merchants use Omnisend every day to grow their audience and sales. Ready to start building campaigns that really sell? Find out more at www.omnisend.com
The home of Managed WordPress hosting that includes free domain, SSL, and 24/7 support. Bundle that with the Hub by GoDaddy Pro to unlock more free benefits to manage multiple sites in one place, invoice clients, and get 30% off new purchases! Find out more at go.me/wpbuilds.
It's like Black Friday, but everyday of the year! Search and Filter WordPress Deals! Check out the deals now…
Transcript (if available)
These transcripts are created using software, so apologies if there are errors in them.
Read Full Transcript
[00:00:00] Nathan Wrigley: It's time for this week in WordPress, Episode number 225 entitled Out of Hand. It was recorded on Monday the 10th of October, 2022. My name's Nathan Wrigley and I'm joined this week by my co-host, Michelle Frechette, and also by Mark Westguard and James Giroux. We talk as you'd expect about WordPress.
WordPress 6.1. BTA three is around the. How can you help WordPress Black Friday deals while they're just around the corner as well? WP Builds has got a dedicated page for that. It's at WP Builds.com/black. You can list your product for free. There's some sponsorship slots on that page as well, but also, if you're just interested in browsing about WordPress Black Friday deals this could be a good page to bookmark.
It's all searchable and filterable on all that good stuff. WP Accessibility Days just around the corner, so you might want to subscribe to that. We have a long discussion, which is sparked by Jonathan World's Post all about growing WordPress product companies and how partnerships can help you do that.
There's the WP Drama of the Week, which is all about the fact that WordPress. Plugin developers are now no longer able to see active install growth data. It seemed to have stirred up quite a lot of controversy. There's some surveys which the WordPress team would like you to fill out to give them some more intel about meetups.
Twitter, the shares spiked by 22% because Elon is back on board. And then we have a conversation about AI and about the fact that we are doomed. It's all coming up next on this week in WordPress.
This episode of the WP Builds podcast is brought to you by GoDaddy Pro, the home of managed WordPress hosting that includes free domain SSL, and 24 7 support. Bundle that with The Hub by GoDaddy Pro to unlock more free benefits to manage multiple sites in one place. Invoice clients and get 30% of new purchases. Find out more at go.me/WPBuilds.
Hello? Hello. It's 2:00 PM in the uk. It's a Monday. It's time. For this week in WordPress, it's episode number 225. Good grief, what was I thinking all those years ago? . We are joined by a fabulous team of people this week. We've got plenty to talk about, including a , one of the, one of the real big WP dramas that's happened in my lifetime. And so we'll try and get our nails into that a little bit. But first of all, just just a couple of things about around the show.
If you're interested in making a comment, then feel free to do that. The best way to do that is to either go to our Facebook group, which is WP Builds.com/facebook, or you could go to our website, WP Builds.com/live. If you join us on Facebook, they have a rule whereby they won't share your avatar or name with us if you want to comment.
So you have to click a link, which will be in the the thing at the top. But anyway, you'll need to go to chat.restream.io. Forward slash fb and click on the link and that will de anonymize you. But please feel free to share this one. This is probably the easiest one cuz it's wide open to the public WP Builds.com/live.
I'll leave that on the screen just for a few moments. First up though, to introduce my cohost for this week, we have a round robin panel of Cohos. This it's Michelle Chet. How you doing, Michelle? I am well, how are. I'm really good. , We have this little process where I start the show and then I've got two, the two minutes countdown comes on.
About halfway through that the doorbell rang and I'm sitting there thinking door, Go and get it. I know what it is. It's a package. I have 60 seconds to get there and get back. And I did it. totally did it. I'm feeling like a champion. Got back, signed for the package, everything. Anyway, Michelle Frette, she's joining us again.
Matt Mullenweg called her the busiest woman in WordPress. But in addition to all that she works at Stellar wp. She's also the podcast barista at WP Coffee Talk. She's the co-founder. I've gotta take a breath for all this. I forgot about that. She's the co-founder of underrepresented in tech.com, the creator of WP career pages.com, The president of the board of big orange sharp.org, Director of Community Relations over and a contributor I should say.
Post status.com. She's an author, business coach, and frequent organizer and speaker at Word Camp Events. She lives outside Rochester, New York, and she's an avid nature photographer, and she's got her own website where you can learn more about her. It's called Meet michelle.online.
I
[00:04:53] Michelle Frechette: need to update it.
I've added a podcast since I Oh yes.
[00:04:57] Nathan Wrigley: Yeah. So WP Motivate also, right?
[00:05:02] Michelle Frechette: And I dunno why my cameras.
[00:05:04] Nathan Wrigley: Painful. I'm sorry. Oh, Michelle. If your camera does bok in that way, don't worry. Just refresh the page. I'll let you straight back in, so don't worry at, at all. Anyway, absolute pleasure to have you on. I wish I could say the same about the gentleman on my left or right.
I don't know him over there, but it's Mark West Guard you doing Mark? Doing good. How are you doing Nathan? Let's do this for me. Would you
[00:05:26] Mark Westguard: just, you love this go like
[00:05:28] Nathan Wrigley: what hap what happens to Mike's hands?
Better Mark's hands cause some kinda alternative universe there. It's absolute pleasure to have you with us. We'll be talking a little bit more with him about all sorts of plug-in related stuff later. If you don't know Mark, he is the founder of the WordPress form plugin called WS Form. Stop what you're doing, go and Google Ws form.
It's a powerful form builder that allows you to create professional, mobile friendly, accessible forms. Oh, and I'm gonna give you the URL cuz he is given me it in the show notes and it's at ws form.com. What else would it be? Ws form.com. And anyway, thank you for joining us again Margaret. Appreciate it.
Thank you for. You're welcome. Mark's got one more trick about Israel, which is gonna show us a little bit later, I hope. . It's brilliant. And finally, first time on the show. This is really not, I love it when we have new people on the show. It's not to say that I don't love return guests because I do, but we have James J how are you doing, James?
I'm doing well. It's very nice to have you. I gotta say I'm really liking. The setup in your room. It looks very really nice. It's a, for those that are listening to the audio, James has got a beautiful kind of moody setup going on there. Looks very nice. Well done. Bravo. And James is he has been part of the Word Press community for over a decade.
He's been an agency owner, product developer Marketplace, Employee Community Wrangler, and is now a blogger and the director of brand and product marketing, also at Stellar. Wp Thank you for joining us
[00:07:09] Michelle Frechette: today and can we say happy Thanksgiving to you? James. James is in Canada and today is Canadian Thanksgiving.
So happy Thanksgiving.
[00:07:18] Nathan Wrigley: Me my complete ignorance of that. What's the only little bit of the whole Thanksgiving piece that I know about is the American side and even that knowledge is very modest. What's the, why is there a difference there? What was the event that occurred, which made it today?
[00:07:33] James Giroux: I've looked up the history a little while ago and I'm sure there's some specific nuance, but I think for the most part it's just that, because we're further north, our harvest is about a month earlier and that probably is the key one for the dates. Also, it could be related to the Queen and something like that, so yeah, you never know.
Yeah,
[00:07:55] Nathan Wrigley: We,
[00:07:57] Michelle Frechette: Courtney does point out that today is also Indigenous People's Day in the United States.
[00:08:01] Nathan Wrigley: Oh, thank you, Courtney. There we go. That's a apropo. Good time to good time to mention a few people here. Courtney's joining. Thank you Courtney. She says Good day. And as Michelle just said, she's also mentioning that it's Indigenous People's Day in the USA as well.
Thank you. And we've also got Marcus Barnett joining us. Good morning to this lovely group. Thank you. Feel free to drop a comment in, tell us where you are and if you've got any commentary on anything that we say, we love to hear all of that and we'll try to put as many, not
[00:08:31] Michelle Frechette: me, just wondering.
I wonder where Peter Inker saw is he's usually here and
[00:08:35] James Giroux: you just turned up.
[00:08:36] Michelle Frechette: Good morning, Peter. It's
[00:08:38] Nathan Wrigley: always good to see him in here. I don't, I'm not happy with Peter. It's 13 minutes past and he's yet to write the point. What is going on? Yeah, what did I do? Thank you, Peter. As always, I don't mean that in a comedy way.
I'm not really ing. Thanks for joining us. Okay, so it's a WordPress podcast, so we should probably mention all of the word pressy stuff. Quick. First thing, bit a bit, a couple of bits of self-promotion. I hope you don't mind. This is our. WP build.com. It's sponsored by Marcus's Company, Marcus Barnett.
We just mentioned him in the show. It's sponsored by GoDaddy Pro. And we're also plug in a couple of things this week. You'll notice at the top we've got the WP Builds Black Friday page. If you click on that link, you go to the url WP Builds.com/black. And what we're gonna do over the days and weeks to come is we're gonna be starting to put all the WordPress deals that we hear about on here.
And essentially what we end up with is a great big long list down here. There's probably about seven or eight at the moment. But usually by the time Black Friday rolls around, there's two or 300 on there. It's pretty good for, you can search and filter things by different categories and price and things like that.
And it's at WP Builds.com/black. You can see here very cheekily. Mark West Guard has decided to get in at the top with some sponsorship of this, as has Go Daddy Pro. But there's a few sponsor slots available if you're interested in getting on that page. But listing your product is completely free.
And all you do is you click this button, add your. And it brings up a form and you just fill it out and we'll stick it on there. had a few this week that were to deal with like t-shirts and there was one to do with farming and I I haven't haven't authorized those Okay. It's a WordPress deal.
If it's nothing to do with WordPress, just don't bother. Cuz I won't be publishing it. But anyway, there's that. So anybody that submits something, hopefully if you submit it correctly, will get you on the website. And let's get stuck into some of the stuff that we're gonna be mentioning today.
Where should we start? Okay, let's start here. I don't know if any of the team on the show today have got any got anything to say about this. I doubt it, but I like to mention these things. Anyway, it's just to say that WordPress 6.1, BTA three is now available. If you're new to WordPress, it goes through these BTA cycles whereby the software is not really ready for public consumption, but it's ready, generally speaking, and it needs to be it needs to be tested and hammered by a bunch of users.
And the idea is that fault is found, or hopefully no fault is found, but if there is fault found, it's reported back. If you wanna go and be a user sorry, a beater tester, then that's an easy thing to do. Just go. Probably the best thing to do is to google WordPress beta testing and you'll probably get some links there.
But just to say that 6.3 is out and so we're not, we're closing in on WordPress six point one, it will be in November, so it's coming up first. But if you wanna test that out, go and get yourself signed up. We'd all be very grateful. Anybody got anything to add to that? I doubt it. There there
[00:11:41] Mark Westguard: wasn't a lot of call on October 7th from Johnny Harris talking about the WP Query performance improvements in 6.1, which is quite interesting.
So they're gonna, they're gonna start cashing WP Query requests in WordPress, which is gonna be a know it's performance improvement in WordPress. So basically, if somebody were to, I don't know, even just list a a list of blog articles on your website, it's gonna cash that. So next time someone comes along, it's gonna refresh much quicker.
Hopefully that's gonna be the start of more performance. Related stuff in WordPress to improve the
[00:12:20] Nathan Wrigley: performance. Yeah, the performance team have been doing really good work in the last few, from a complete standing start, I dunno how many months ago, but it's, it is only a matter of months really to a lot of the new things that have been added in.
Have you have you, Mark, do you keep a particularly flow eye on these kind of things? Cause obviously, your plugin has to work what the day this comes out? So yeah,
[00:12:40] Mark Westguard: the minute they bring out a beta, I installed it on our development servers and we test it to make sure everything's working properly.
But this one, developers need to be aware of because there can be implications with it. If you make an update to a post in the database, then subsequent calls may not show that update. There's certain things you have to call to clear the cash and make sure that any updates have have been registered.
Yeah, worth having a look at that. It's on the make WordPress do org call blog on this. You can have a look at that and learn more about it in the
[00:13:13] Nathan Wrigley: Yeah, if you add it in, I will add it into these show notes that accompany this when it actually goes live. Thank you. Cool. And what about you, James, in the show notes?
I confess, I'm not aware of which product, but you described yourself as a product developer. Is this something you keep a close watch on? Oh,
[00:13:31] James Giroux: not in many years. , thank you for all that puzzle. Yeah. No, I used to create plugins and themes about, oh golly, eight years ago now, and. Since moved on to other things.
[00:13:46] Nathan Wrigley: Okay. So there we go. I will, Oh, why not, Mark, I'll just shove it on the page now and then I will be, It's quite along you url. Yeah. Never mind. I'll try and shorten it for the show notes. There we go. It's [email protected] and it's called Improvements to WP Underscore Query Performance in 6.1 by Johnny Harris.
And you can yeah, go and have a good long look at that. Okay. I'll leave that in and we can look at that for the show notes. Alrighty. Okay. There's an event coming up fairly soon in just a matter of weeks. It's called WP Accessibility Day. Hopefully by now. You have an understanding of what accessibility requirements are in WordPress, if not the whole host of resources out there.
But one of the things which happens is the accessibility day, and it's taking place this November 2nd to the third, and it is a one day, 24 hour event with talks building about building accessible word. Press websites. It's independently organized by volunteers from the accessibility team and community members.
The schedule, according to this WP Tavern post, which I'm showing on the screen at the moment, the schedule is currently password protected. That may no longer be the case cuz this is now four days out date. It is available. Oh, great. Okay. Let me click on that and see if it's actually up there now.
Yeah, there we go. Great. So you can now see the you can now see who's speaking. It's WP accessibility.day. I love that. WP accessibility.day is their url and you can go and see who is taking part and when all of the bits and pieces are and so on and so forth. So I know this is something that's dear to many people's hearts.
Has anybody got anything to add to this?
[00:15:30] Michelle Frechette: I'm excited about it. I'm happy that they're doing it. I am slightly disappointed that it is only website accessibility and not community accessibility too. Tell
[00:15:40] Nathan Wrigley: me more about what you're thinking there. When you say community accessibility, do you mean
so?
[00:15:45] Michelle Frechette: So it's all about the online. It's not about the, when we get together in person. A few weeks ago I wrote an article about the difficulties that I had at, AT where camp US and accessibility within our community isn't just. Websites, accessibility within our community extends beyond websites.
So I applaud this. I am not putting this down in any way, shape, or form. Just a little disappointed that we're not talking about more in our community than what's on our
[00:16:11] Nathan Wrigley: screens. You really trumpeted that a couple of weeks ago and it got a, it seemed to get an awful lot of interest.
There was a lot of people who chimed in over on Twitter and various other places. We mentioned it over here and I'm just wondering if you, in a way, I'm wondering if you did fire a, an opening vo there in the, I don't know that it was on the top of everybody's minds, but maybe this speaker list and everything was already, locked down and so then, I dunno, I might have
[00:16:41] Michelle Frechette: applied, I might have applied to
[00:16:42] Nathan Wrigley: speak
Oh
[00:16:44] Michelle Frechette: yeah. Yeah. I don't expect, I don't expect to be chosen for everything and I understand that they have a mission and that is web accessibility. I would just personally love to see accessibility and a l y A one one Y. We see the ls. I don't know why because we say ally, but a one, one y extend beyond just the screen. Yeah. To be inclusive communities when we are also meeting in person. That's just my personal wish.
[00:17:10] Nathan Wrigley: Peter Erso he says that previous accessibility day talks have been some of the best that he's seen, which is really great. Highly recommended. Yeah. So go and get yourself signed up.
That sounds like a really, a noteworthy thing to do. Just quickly give you the dates again. It is November the second to third, so in a few weeks time. Okay. All right, let's move on to the next one, right? This one I think we'll probably keep going for a fairly lengthy period of time. I know Mark's got quite a lot to say.
Being a developer, this is a piece over at , Michelle's choling. Was it the sentence? Mark's got quite a lot to say. I was,
[00:17:49] Michelle Frechette: Does he not have a lot to say ,
[00:17:52] Nathan Wrigley: when I put him on mute? I already gonna say a few sentences now. I'll prime this subject then put him on mute and we can watch as he doesn't speak.
Okay. So this is Jonathan wo jonathan wal.com. He produced a piece, It's a couple of weeks ago, but I didn't manage to catch sight of it, and so I added it in anyway, September the 29th. It's called Using the Loop to grow a WordPress product Business. Jonathan, if you don't know him, he's making it the sort of his mission in life really to assist WordPress companies to go from where they are now to where they desire to be.
And a lot of that is tied up with partnerships as a. Quick way to short circuit the, your growth strategy. In other words to hook up with existing businesses, maybe a very successful business, maybe somebody that's in the same position as you or whatever it may be. And then identify some key areas where together you can combine your marketing budget, your combining your power to get some stuff done.
And so he's launched this piece, it's called Using the Loop to Grow WordPress Product Company. And he doesn't mean the WordPress loop, just so that you're clear . I read that and thought what what he's basically saying is that he thinks that there's. Really every possibility that if you launch a WordPress product business and it's got an audience and there is a market for it you can achieve success.
Now, whether or not you are as as positive as Jonathan would be, he's basically saying it's, in fact, I think he at some point uses the word, it's almost inevitable that you will succeed. But he identifies three problems. And I totally get this because I've seen this myself. And the problems are thus are.
Monetization. In other words, the, he says the business model in pricing needs to be aligned with the values of both the customer and the company. Distribution is the second of those potential customers just need to know that you're around. That's another huge thing. And he makes the point that how many times have you seen a WordPress product, which you just imagined came out yesterday, and then discover it's more than a decade old.
And then compatibility, it's got to be able to work throughout the ecosystem. So it's gotta be tested with popular plugins and themes and make sure it works. So there, the problems. And then his strategies for building a solid foundation are to be customer centric. To enforce that, or at least work on that compatibility to make sure that your business model is speaking to your audience to make sure that your leadership team are empowered to achieve whatever it is that you've got to do.
And to be active in the community. Here's Mark. Look like fighting the good fight. He's being in community, right? And then he's, So here's the loop that he's talking about. In order to achieve this and make it grow he reckons that. Here's the three things you need to do. Forge partnerships decide between those partners, however many in they are, and I think he's basically advocating, go for one at the beginning, but set out a win.
Set out one thing which you are gonna both do together and measure it and make it happen. And don't give up until you've got that win. Then when you get that win talk about it. Go on blog posts, go on things like a post like this, and then talk about it. So there I am droning on about it. I've only just realized I didn't put it on the screen.
Duh, . But this is the article. But yeah, so having said all of that what do you reckon, Mark? I'm gonna put him on mute.
[00:21:23] Mark Westguard: I think this article hits a spot with particularly smaller plug-in developers or more recent plug-in developers such as myself in, in terms of getting your name out there, getting your product out there. These types of partnerships are very important, I think where Jonathan can help people.
Where I think it's really important is that those strategic relationships have gotta have some body behind them. There's gotta be something mutual between those two people that is gonna make that. Partnership work. One of the reasons I went to work camp us this time and didn't sponsor it was I just wanted to meet people and build relationships with people and try to build some more partnerships.
And it's not just a case of going to these companies and saying, Hey, can I do a blog post with you? There needs to be something mutually beneficial between those companies. For example, I've done some stuff with Go Daddy Pro and it's been a case of, okay, they've got an audience that wants to hear about new technologies and wants to learn more about plugins and things like that.
I've got a product that I wanna get out there, that partnership work well. And that's gonna be an ongoing partnership We work with doing stuff with Nathan WP Builds being able to contribute to the show and sponsor things, helps Nathan out, helps me out because I can get my name out there.
So it's a lot of that. I think on the, some of the other points that he was making about the compatibility and stuff like that compatibility is a big thing in the plugin space. You've got thousands of plug-ins out there. So it's definitely important to focus on the main plug-ins that are out there, making sure you're compatible with them.
Even if you don't have that in your own stack, just install it, try it out. Our, the development server I have, look, we do stuff with WS four and we've got over 200 plugins on there. And we've made like the worst possible press environment possible to test the product with. That's an important part.
There's so many different parts of being a plugin company to make it successful is, these partnerships report obviously, but the product's gotta have worth, it's gotta fill a niche. It's gotta be compatible with all the other plugins that are out there. So you don't have people having problems.
You've gotta provide excellent customer service. Excellent customer service. In turn results in more customers. You're gonna get word of mouth traffic as a result of that. But yeah I actually had a chat with Jonathan about this over the weekend and hopefully I'm gonna be talking to him a little bit more about it to see if we can work together on stuff.
I appreciate the article. I think it's, I think it's great.
[00:24:04] Nathan Wrigley: I think Michelle and James, do you think he's finished yet? I didn't hear a word he said. You're on, It's interesting. Just,
[00:24:12] Michelle Frechette: it's interesting just watching a mouse go like that.
[00:24:14] James Giroux: Yeah, you're on mute.
[00:24:17] Nathan Wrigley: Show you my teeth. That's right.
Now all of that was great. Sorry James, you were not, as I was going through the article, I could tell you just nodding repeatedly, so I want to bring you in at this point.
[00:24:26] James Giroux: Yeah. This is an area of focus for me right now, especially at Stellar is building up partnerships and speaking from. A family of brands and that perspective and maybe a larger footprint in the WordPress ecosystem.
This is an area of great opportunity for us as well, because we are always looking for opportunities to add value to the customer experience, right? And we know our products hit very specific, targeted features and functionality that customers are after, that users are after, and that we are not the be all end all.
And so finding those complimentary products and complimentary services that allow us to help our customers achieve that win that they're after, that's hugely valuable to us. What Jonathan has done here, I think is a great is giving permission to a lot of WordPress plugin companies and product companies to just ask, right?
Go out and ask, Look for those opportunities. I'll put my hand up and say, Partnerships are open at Stellar, so if you wanna reach me on Twitter, go ahead and do that. But it's a really great opportunity to find opportunities and how Jonathan describes it of looking for that first win.
That's a hugely strategic and valuable approach to take because it makes the initial engagement and I would say make it something small. Don't try to achieve a big win, Try to achieve a small win, but make sure that you tout that and that you are celebrating that, especially with a partner that's maybe larger than you are, because that's going to reinforce that trust, reinforce that relationship and give them something to talk about internally.
Because one thing a lot of smaller plugin companies don't realize is we have external communications and external stakeholders, but we also have internal communications. And internal stakeholders. And we need to sell those partnerships internally as much as we sell them externally. Huh. And yeah. Yeah.
And so being able to help those of us inside share those wins and share those stories is really helpful as well. What James,
[00:26:35] Nathan Wrigley: What do you see when you hear Jonathan or Ross talking about a partnership? What is it that you are thinking there? Because I know that in the recent past, Stellar WP came about, I could be wrong about this, but it felt like Stellar, WP came about because of an acquisition landscape where, you know, you needed to talk like an umbrella name to put all of these different pieces of the puzzle together under but you're, I'm guessing you're not talking about that here.
You're not talking about acquisitions, you are talking about partnering up with people who have got a product. They don't want to be acquired, they just wanna do something together. Yeah,
[00:27:09] James Giroux: absolutely. Acquisition's always a pathway and we continue to be open to those conversations. But I think for the most part, yeah, it's about identifying friends, right?
Like that's the one great thing about WordPress is WordPress has always been foundationally about people and the relational connection and the community connection and working together to achieve or to create value for both sides, I think is something worthwhile. And especially now as we move into a period of uncertainty in the world economy I think partnerships are a really strategic opportunity where the risk is significantly lower than doing something with a bit more upfront investment.
Something else to think about for small companies as well. Yeah,
[00:28:06] Nathan Wrigley: I think those
[00:28:06] Mark Westguard: partnerships are much more effective as well in, in terms of reaching the people that you wanna reach. Because if I communicate my product through, say, paid advertising, that's coming from my voice. If I work with a partnership company who believes in my product and they talk about it, it's got a lot more cloud and, we'll get much, we get much better.
Conversion rates as a result of that. And it's a time consuming process to do it, building partnerships is not just send an email to James and say, Hey, let's do something together. You have to work at it. You've gotta produce good content. You've gotta and just like you said James it's about friendships, it's about relationships.
Everybody on the screen right now and people that are chatting in the log. I know a lot of these people because we have that relationship with each other. And that's for me, has been, that's been a big learning curve for me from the other businesses that I've had in the past, has been how important the community is in WordPress and how important it's to have those relationships because traditional marketing doesn't necessarily work as effectively as working with these partnerships.
You're working with companies that have been around for a long. Have huge audiences, and if you can get that partnership right, it can be a very valuable way of marketing your business. Yeah.
[00:29:30] Nathan Wrigley: I, So Mark you represent a really good example of this. You won't know, nobody will know this. Mark knows this, that we did a, I did a, me and David Wamsley did a podcast episode, oh, 18 months ago.
And it was about forms. It was just about WordPress forms. Neither me nor David had ever heard of WS form. Forgive me, Mark. I will. But we haven't, but we included it. We put a link to say there's this one called WS Forms, and it seems to be getting some traction within three days. Mark had reached out to me.
And from there it just all went downhill. And here he is now, . But no, but it was, it would sorry I can't help being sarcastic , but it was really great. He got in touch with me. I think we ended up on a Zoom call in that first week just chatting through. And I was like what do we wanna do together?
What is, Yeah. What is that? And and we just chatted through and then we met up in person and he's been on a podcast episode. I don't know if that's helped or not, but it's certainly been another sort of the outreach. Yeah.
But
[00:30:36] Mark Westguard: it's, and WordPress is like that. It's lots of little pockets that you have to be involved in, so the stuff that I do with WPP builds that doesn't represent a hundred percent of my revenue. It's just lots and lots of little things that you have to do. It's a big community out there. Yeah. There's no, Sorry, Michelle, go ahead.
[00:30:56] Michelle Frechette: I just wanna put my voice in here too, a little bit. . Yeah. So can you mute him for a second?
Yeah. , it starts with networking though, right? So yes, it's great you have all these opportunities, but so many plug-in developers are starting as a shop of one person who's trying to do the marketing, who's trying to do the networking, who's trying to do the PR and advertising and everything that goes into it and develop it and do their support and all of those different things.
So it look for opportunities that could maximize all of those things together. So Mark came to work camp us not as a sponsor. This time you sponsored work Camp Europe. and you found yourself like at your table all day. And that's great. You still get great opportunities to network, but you can't have necessarily the in depth conversations that you can when you're wandering around an event like a work camp.
And so look for those opportunities. Make strategic alliances with people Mark and I have become friends. He sponsored WP Coffee Talk before I even knew who he was or what a WS forum was. And, as an opportunity now when we hang out together, I'm constantly introducing, if you hang out with me, I will introduce you to people that I know.
And it works, right? So making those connections because other people, it's like the synapsis in your brain. All they have to connect somehow, right? That's what a network is about. And so the loop is great. It's actually, it's basically a primer for marketing if you are starting, especially a small shop.
Cause bigger shops are already doing this, but it's combining that pr, that advertising and the strategic partnerships with your development and other more traditional marketing ideas. So it's a great step, but there's gotta be a lot of infrastructure and a lot of work that goes into building that too.
And that starts with your networking.
[00:32:49] Nathan Wrigley: I've mentioned this before, and I have to, I'm gonna caveat this before I say it. Whatever is about to come out of my mouth, forgive me, it's not supposed to sound like I'm diminishing people, but I get quite a lot of email and things like that from developers who would like to come on the podcast.
And in some cases it's a li it is a little bit heartbreaking because it's pretty clear. They're an amazing coder. They've probably got an amazing product, but they haven't quite finessed the website to the point where you go to the website and it's almost like turning the lights off.
You go there with great interests and it looks like, Oh, I don't know. And this is a strange one as well, There. There is a kind of language barrier problem, and a lot of the people that we seem to have on this podcast and that we talk with, they're, they're native English speakers and that seems to play into the equation a little bit as well.
So forgive me for saying all of those things, but sometimes I get. Get these people, product owners and what have you trying to get on the podcast. And I just can't because I just don't even know what they're trying to do or what their sort of pitch is. Did, do you understand what I'm trying to say there?
Did that make any sense?
[00:34:01] Michelle Frechette: Networking is about give and take. So if you are trying to get on a podcast just to shield your business, you're not coming out at the right direction. Cause that's not what partnerships and networking is about. It's not one directional, It's omnidirectional. Yeah. And so I've had, I've turned people down for WP Coffee Talk.
When they send me their pitch to be on the show, they've never listened to it. They don't know that I ask the same exact set of questions of every single guest. And so they say I just have this new product. I'd love to come out and talk about it. I'm like, Why don't you listen to an episode or two first, and then let's talk and see if you're gonna fit for the show because okay you're only coming at it from a blasting one directional.
And okay, in order for you to build these partnerships, it has to be multidirectional.
[00:34:44] Nathan Wrigley: Yeah, that's, that summed it up more, much, more beautifully than I did. I like the way you capture, you phrased that, that's really nice. But yes, there's that, there's some sort of disconnect between people who would have a successful product and for some reason they combat it slightly incorrectly.
Yeah. Anyway, so as if this isn't about to happen, I have in the back of my mind when Mark's has finally finished talking , I'll I'll mention main WP because main WP have done a great job of this over the last few weeks. I dunno if you noticed, they've partnered with SEO Press SEO Press, I think bill out their salute.
So main SOP is like a, it's a plugin which you install on a dedicated WordPress website, and then you can update and maintain all your other websites. You put a child plugin into them and so on and so forth. They've made partnerships in the last few weeks with SEO press so that you can do the seo on those websites.
In the dashboard, but they've also partnered with Ari, so they're probably three products that we've all heard about. Ari got a benefit from Main W and vice versa SEO press as well. And probably there's a bit of back robbing going in now between SEO press and Ari there's probably some conversational back channels that have been established there as well.
I don't really know. And so I was going to say that, and then here comes Dennis Dawn, who's the founder of Main wp, and he drops in and he says, This article is spot on. It cannot be overstated. How much of a growth factor. Partnerships can be. So yeah, just making that same point. Hello Anne Marie.
Anne, I was gonna say Anne Marie there. Sorry, Anne. She has not heard, she had not heard of WS form either until one of the developers she works with when All Hallelujah about it. I'm happy to see that it's made its way onto the WP Awards voting. Oh, go and vote for it. And vote for WP Builds too.
Oh, that's on there. Is it? Yeah, it is. Oh, okay. I voted this. Oh, did, where did you vote for WP Build? I'm not saying . Oh, I'm not after this year. Marcus, there,
[00:36:50] Michelle Frechette: there might be other podcasts on that list.
[00:36:52] Nathan Wrigley: Sure. Yeah. Partnerships require a fair amount of trust as Marcus Barnett. That trust is built up through networking.
Yes, I think that's a really
[00:37:00] James Giroux: good point. Trust is a big part of it and often a lot of that trust can start digitally, but it's really solidified in person interactions, which just goes to highlight Michelle's point about the power of community and networking and making community so much more accessible.
That the more we can get people of all abilities, language physical ability, whatever able to connect and be together, the more we can build trust in those relationships and create those opportunities. I think Nathan, what you spoke to as well about. The language barrier being a major issue and a major factor.
It's a language and culture barrier as well. And I'm not just the spoken language, but the developer language, right? Like I think we have developers who speak code, who speak ones and zeros a lot of the time, who don't maybe understand that on the marketing side, we speak design, we speak audience.
And the way that they describe their product or the way that they think about their audience can often be a little bit different to how we in marketing speak about audience and speak about creating value and figuring out how to bridge that language gap can often be an opportunity. Perhaps there's some space for Jonathan or others to talk about, how to help developers communicate the value of their product beyond just listing out all the features to a marketer, right?
And being able to bridge that gap. Yeah, that
[00:38:37] Nathan Wrigley: was sorry. Yeah, no, go ahead. I was just gonna say that again sums up what I was clumsily trying to say. Bridging that gap and speaking those different languages the language of marketing, the language of coding, or what have you.
And the bit that I was trying to make the point of was that a lot of times I'm definitely receiving email from developers and they don't have that marketing mouse. And so I think I could be wrong about this and Jonathan. Bold. Forgive me. I think Jonathan is trying to, or is becoming a business which is trying to bridge that gap.
So if you are the person who isn't great at marketing, but you would like to make those partnerships with people, I think [email protected] I think he's maybe somebody that you should be talking to fast.
[00:39:28] Mark Westguard: Jonathan is very well connected, so he's the right person. Forward it, and I think he's found a good niche with this venture that he's working on.
I think it's a great idea. No,
[00:39:38] James Giroux: and I would say don't be afraid to reach out to people like myself who work at some of these larger companies, either we're always happy to help developers bridge that gap as well. It's not you have permission to ask. I think actually a better way to build trust is to ask for help, right?
Or to ask for ideas. If a developer came to me and tried to, to just. Talk about their product or whatever the wall is up. What are you wanting from me? Because I'm a guardian of our audience, right? I'm a guardian of our user base. And so the first thing I'm looking at is I need to be careful about anything that we introduce.
But if you've come to me and you say, Hey, we've got this product, we've got these features, can you help me figure out how to shape this? Or, or do you think our marketing is aligned, right? To actually communicate that. I actually had a conversation with a prospective partner that I met at W Cs who is a one man shop or one person shop, and I had a, Oh, sorry, the door doesn't
[00:40:47] Nathan Wrigley: matter, but No, it's okay.
Carry on.
[00:40:50] James Giroux: We've got Thanksgiving here, so of course all the kids are out wanting to play with our kids who are not here . But and I got on a call with this person and, looked at their website and the first couple of conversations we had are, how are you communicating the value of your product and what's the unique selling point here, or what's different about your product versus what somebody else's? And just asking some of those very marketing type questions helped to get us to a place where there was more trust in the relationship. There was a clear value exchange that we could talk through. And in the end, we're probably going to do something with them because we've built that relationship and that's a one person shop, who just made a connection and, was willing to overcome the emotional barrier of meeting new people and showed up at W Cs and did it.
Nice.
[00:41:47] Nathan Wrigley: Okay. Couple of quick comments around that. Firstly, Dennis. Dennis says, Oh, shocks no, honestly, that was in my head before I saw your comment. And then there's a couple of hellos. Hello to Adam from GoDaddy. Hi Adam. Hello there. And also Max, how are you doing, Max and Anne as well. But we've already put up a comment from Anne.
Like I said, if you wanna share this, probably the best way to do that is to go to WP Builds.com/live. We've got about another, I dunno, 40 minutes or so left. So if you wanna drag some of your friends and colleagues in, feel free to do that. Okay, let's move on. Let me share my screen quickly so don't make that blunder again.
This. Is the WP Drama of the Week. I feel like I need a jingle for the WP drama section. It's more Hollywood. Okay. So honestly, I don't know what the impact of this is. And it would appear that this story is developed over time. But let me paraphrase it. I'm gonna go to two websites.
The first one is WP Tavan, Sarah Gooding Writing, and then I'm also gonna go to making WordPress over. But this is the meta.track.wordpress.org, and all the links will be in the show notes. But essentially this week this, some statistics some growth data, some install growth data, which was available to plug-in.
Developers mysteriously disappeared from the repo. And there were many people who got really frustrated. There seemed to be quite a lot of. Kind of conspiratorial language going on in the background about people wondering what the possible reason could be for. Some people thinking that there was an underhand motive and that the stats had been removed for nefarious reasons.
It would appear that this piece over here, John James Jacoby appears to be a party to this. And although he didn't say it quite as explicitly as he might have done, he implies that this was removed because of some kind of security problem. And so if that were the case, one might understand why this was done.
One might also understand why it was done without saying anything, because maybe there's a reason not to say anything. Matt Mullenweg came. And he said we're removing them. Give us a good reason to bring them back. Which people, again, thought was like the wrong position to take.
Why not just explain it? And then a little bit later, So here's the comment here. He says, Thanks for your feedback. I do realize that there were a number of third party commercial and free services scraping these datas on mass and using it. If someone has reasons to bring it back that haven't been presented above, please add it to the thread so we have the best possible presentation for the argument to consider.
And then a little bit later, I dunno if I'm gonna be able to find it. So I've gotta scroll and scroll. And there's a lot of commentary on this post . Anyway, a little bit later on. Here we go. He says, I definitively think, sorry. As it's been pointed out, there was never an API made, pub made for public use or with any promise of availability.
People just reversed engineer exfiltrated the data to create the chart. And then this, I guess is the bit which maybe gives a bit more. Clarity to it. I definitely think we can show some more stats to plug in authors about their own plugins. And I'm hearing that for newer plugins, every new install can be a motivator.
Feedback loops are important. It will take some work, but it's doable. Now. Mark, as a, allowing him to speak, by the way Michelle is show of hands, can March, Is it Mark ? Yeah. Yeah. Good. The, as a plug-in developer, you were telling me just before we were beginning this call, you were actually looking at this data when it disappeared.
Which, it disappeared. Yeah. Yeah. What are your thoughts on this? Firstly, remove all of the security bit. How do you think the handling of it went? It just literally disappearing for you. Yeah. What was the thought process?
[00:45:56] Mark Westguard: I think, first of all, so I have a free new model, so I have a free version of my plugin.
I have a pay version of my plugin. , and I think it's important to respect that the plug-in directory is essentially free for me to use it. I can put my software up there. WordPress don't charge me to do that. They pay for the hosting behind it. It's not something that I expect any kind of service level from.
It's. I the piece that they're talking about is, was the active installs data on the, on, on your plugin page, which is available to everybody. It's not just available to me. So you can go onto any plugin, click on the advanced view, and you can see the stats about the plugins and the way those, There are two graphs there.
There's ones that shows downloads per day, and there's one that shows active installs. The active installs is showing you by week, I believe it is what percentage increase or decrease you've had on your plugin, which is a, it's a good indicator to, for a number of reasons. It can show you if you've got maybe some issues with a recent update that you pushed.
If your active installs drop down, maybe you've got a bug in there that you need to address. Maybe you've done some marketing around your plugin and you expect to see an increase in active installs. For a lot of plug-in developers. It was a useful indicator to see whether you're going down the right route with with any marketing or external stuff that you're doing.
Maybe a partnership that we were just talking about is that working for you? Those two graphs are generated on the page with a couple of background requests that occur. And it basically pulls down, I think it's like a js om packet of data. And as a result of that p that data is public and there are a number of different websites that were scraping that data and using it.
For example, I like the website active installs. It shows me a graph of how I'm getting on. It's a very simple website. But it just gives me an indication of where I'm going, Am I going in the right direction? So that site now is not gonna work because they can't pull down the active install data.
In terms of how it was dealt with, I was shocked that it just suddenly disappeared. And that I couldn't see it anymore. I know there was some talk around, yeah, maybe it's a security issue. It was, it, there was never just a clear upfront statement about why it happened. It was very, Where's this gone?
And that caused a lot of kind of negative press around this whole thing. You see how many comments are on that page. It's immense. Huge amount of feedback from people asking why did this happen? And I don't think there's yet been a clear statement about why it was removed.
Now, it's possible that maybe somebody was scraping it too much and putting down too much data and putting too much load on their server. Was it a security issue? Did somebody find that you could sequel, inject, hack, or something like that? I dunno. And I don't wanna specul. What it was. I do think the communication could have been more open and just frank about why it happened.
If it was a security issue, don't be ashamed of it. Just say, Yeah, we had a problem. We've gotta take it offline for a while. We're gonna put it back as soon as we can and work on it. But, so I think the lack of communication is what has caused this huge amount of discussion about it. From, there's been so many different theories thrown out there in that track about why it may have happened.
I think that could have been knocked on the head by just being clear enough from day one about, why that data weren't. And I, maybe they weren't aware quite so much about how much people rely on that. We're talking about the, these independent developers that are building these plugin.
And they're probably going in there once a day and looking at it going, Have I got some more installs today? Going in the right direction. So for some people it was a really vital part of their day to day business. So it's a shame to see they back and they'll bring back in glorious fashion with even more statistics.
I personally would be happy as a plug-in developer to be able to log in and see that data just myself, not have other people available to see that, make it so that it's not public and not scrapable. So maybe that's an option for the future. I'm not sure, but That's my
[00:50:27] Nathan Wrigley: two senses on it.
Speaking to what you just said, there was a comment on the Tavern from Am Hez who's been on this show before. , who from Equalized Digital is obviously launched a new freemium plugin into the repo. She says, As someone who's in the early days of trying to grow a freemium plugin, I'm incredibly frustrated.
We were using that as one way to gauge the efficacy of our marketing efforts, and now it's just gone also in investor conversations. Being able to show growth is vital and obviously, if you were a month out of having that kind of conversation and this data is just suddenly disappeared off a cliff.
Yeah. Yeah. Not ideal. Mark in the repo, do you There's no. There's no thing that you can opt into to provide as a plugin developer. There's nothing that you can opt into sort of providing any that data at this point. Nothing has just now gone,
[00:51:19] Mark Westguard: Yeah. Yeah. Nothing data wise.
The only thing that we're left with now is downloads per day. But that doesn't really show you growth, cuz you may have, 10,000 installs in a day, but that may be as a result of you pushing an update. So you'll see spikes on these downloads per day graphs. And that's basically plugin updates that people are pushing.
So WordPress will go and get those updates. That's in, that's class a download. And then you have, active installs at the top right, which shows you how, roughly how many installs you've got, which is rounded to thousands, millions, whatever. Yep. But that's, that doesn't give you an indicator of, day by day or bump, week by week growth.
So yeah it's a critical metric that's disappeared. So I hope that they do bring that back.
[00:52:09] Nathan Wrigley: Anything from James or Michelle on that?
[00:52:13] James Giroux: I have lots of thoughts, but Michelle, go ahead. , .
[00:52:15] Michelle Frechette: I just had fun making a meme about it. That's all. , .
[00:52:21] Nathan Wrigley: Should we show the meme? We got the meme. Here it comes.
It's a Twitter meme. It says lovely. It says, I'll just make it bigger if I can. Hold on. So Michelle went all in. Be careful. Just discover that they're hiding the active install growth chart in your kids' Halloween candy. And look, there it is. In a chocolate bar. Even with alt tag split in half with active install growth chart inside.
That's very good. Okay.
[00:52:52] James Giroux: I'm
[00:52:53] Michelle Frechette: silly. Go ahead James. Be more
[00:52:54] James Giroux: be serious. . That's great. I look at it from a couple of different angles. So I used to do creator communications over at Invato and so we had 60, 80,000 active authors who were creating. All different kinds of products for sale on the Invato ecosystem.
And regularly we had to make changes to things that were happening with the platform and figure out how we were going to communicate that. In organizations like WordPress or automatic, I think what happens is the larger, the ecosystem gets, the further away from the everyday experience you get.
And so I, the fact that there was no communication around this, I think, speaks to one issue, which is that people at the top don't have enough of a loop with everyday usage of how the system is being used to help them inform their decision making. So I think that's a really clear blind spot that the leadership team, either at automatic or at the foundation or wherever these decisions are being made, need to really have a hard think about who are, who can they get involved to help make sure that, that information is getting communicated up.
However, with this specific thing, I think it was active. Blinders as opposed to passive blinders. I think they knew full well that this was going to have a dramatic impact. There's no way you cannot be in the WordPress ecosystem and not and in product and not have a clear understanding of the impact of active installs on just conversations that happen day in and day out.
And keep in mind the plugin team and the teams that set the rules have barred a lot of plugin telemetry from being included in free plugins. So even the plugins that are being allowed into the repo don't have the ability to self create or self support their own data collection because though there's rules that bar them from being able to do.
So you have a situation where you're trying to be a good player in the WordPress ecosystem. And one thing I will also say is there is a symbiotic relationship here, right? WordPress as a platform does not grow without the active development and inclusion of new feature plugins, right? And new functionality plugins.
That is the whole reason we have core, called Core is that there is a core narrow focus of product and features that WordPress will develop and will continue to iterate on. And there's a lot of stuff outside of that it will not, that is a conscious choice. So going out of your way to make it harder for those, third party creators to.
Help understand and get that feedback loop of success and what's working and what's not working to me again, speaks to that active blinders being on now, whatever reason they have for doing it, I'm sure there's a justifiable reason they are not going to do this without having a good reason. But communicating that up front would've nipped all of this in the bud.
Would there still have been a lot of people unhappy? Absolutely. But at least we would've had a clear reason and a clear space for people to have that conversation. And in communications, often what happens is we go into write a document and we go into write the message that's going out and people haven't actually thought through the consequences of the decision until they actually see in writing what it is you need to communicate.
And then there's five or six conversations that happen afterward to make sure that there's alignment and agreement. About what's gonna be communicated and the decision and the repercussions. So I think there's a real opportunity here for the foundation to, to put into place some type of communications framework or hire or bring on volunteers with communications experience to come in and do this kind of stuff.
[00:57:15] Nathan Wrigley: Yeah. Yeah, that's a really good point. And let's imagine that it was some sort of security problem that, as Mark says it's, the security The posture on the internet is own up, straight away really, isn't it? That's just say right away, Okay, we've had a problem, this is what we're doing about it, and so on and so forth.
So even if it were that doesn't preclude the notion of getting out in front of it fairly early on and saying, Okay, this is why we did it, here's the explanation. But yeah, maybe at the moment the fact that there's seems to be silence around it, perhaps we're wrong. Perhaps there's something been written in the last few hours that, that helps
[00:57:56] James Giroux: this.
I think the silence is actually very telling. I think from my perspective and experience, I don't wanna go all conspiracy theory, but often not communicating. Is very intentional because to communicate brings on legal risk or some type of risk that somebody in the leadership group has said it is not worth it.
So for example, if they acknowledge a security breach or they acknowledge some kind of thing, could that bring regulatory bodies into focus? Oh, and all of a sudden, target on that. And then you've got an audit or you've got some other type of experience happening from a regulatory body.
That's just not really what anybody wants to have to deal with. And especially with. Privacy legislation and data regulation becoming much more prevalent, and an international organization or platform like WordPress, you're dealing not with one, but every single regulatory body.
A lot of things to consider in that as
[00:58:58] Nathan Wrigley: well. Yeah. So Mark, you mentioned that we were looking at the stats at the time, which lead me to think that you probably look at this re, reasonably frequently. Has its absence had any impact at all yet? We're only a few days into this, or is it not something that really is gonna trouble you too much?
For
[00:59:16] Mark Westguard: me it's more of a just, am I going in the right direction? If I just pushed an update that's caused an issue kind of thing, and I can't really judge that anymore. So yeah, it's and there are a number of reasons that people want to have that metric to look at. It's, what confuses me is that it's.
It's a relatively straightforward piece of data. You just, you send your plugin ID to that endpoint and it just gives you percentage numbers for the last, I think it was six months how that can be a privacy issue. I'm not entirely sure. It's a public piece of software. It's gpl. The numbers of installs are public.
The graph was public. There was nothing there that was protected in way. The data that comes back, I think was literally month percentage and just a table of data. So that to me is what makes it confusing. Which, leads me to think maybe there was some kind of security issue there, but I, again I can't speculate as to why that would've
[01:00:25] Nathan Wrigley: happened.
There's a few, there's a few bits and pieces here but still, regardless of what we're about to say, still, the fact that there isn't a definitive kind of clarification of what's going on is fermenting conspiracy and dissatisfaction, shall we say. Yeah. So Courtney's made a few comments.
Thank you, Courtney. She said 185 watches on the Meta track ticket usually takes core track tickets quite a while to get to that level. Yes, indeed. It's got a lot of people talking, hasn't it? And then she clarifies what that is a core track, Sorry. Core Track is about the software and releases. She then goes on to say that JJ James, oh, goodness me, James.
John James Jacoby, right? I think he was on WP Water cooler clarifying what he could short of revealing precisely the issue he indicates that will come out. Yeah. He made that sort of same point in the post, didn't he? Courtney, in the meta track, WordPress post, he alluded to it, that being a security problem, but he never actually, I don't think, said it.
Perhaps he's bound by, maybe the genuinely is a reason not to say that, but as you say, he also indicates that information. Will be made available at some point. And, maybe we'll be on the show this time next week, and oh yes, of course it's obvious now, , how could we not have seen it?
But you never know. And then Andrew Parma. Hi Andrew saying Matt's obtuseness has not helped at all though. Okay. I never quite know what obtuse means to me. Obtuse always seems like you're just, is it like when you're deliberately obfuscating or something like that? Andrew, tell us what you mean by obtuseness there.
Cuz I, I'm not entirely sure ever, never am what that word means. But in the meantime let's move on because there's a couple of nice things happening in the WordPress space that we want you to be a part of. There is the annual meet up survey which we would like you to fill out. It's got to be done by the 15th of October.
So you've got five more days. I will put the link in the show notes, but basically there's two surveys that we would, like I say we the community would like help with. One is over here and it is the annual meetup program survey from 2021 to 2022. And it says, We'd like to invite you to take a short survey about your experience with WordPress meetup groups during the last year.
Think back about the things that you've liked in the things that wish you'd gone had gone better. So click on the button and get stuck into that. And then there's the annual meetup organizer survey. So it's from the other side. Really, if you are part of the organization team take the survey. And they want to fill, find out what your experience was in terms of being an organizer or being involved in, That's kind of thing now, I think, is that one?
Yes, we've done that one already. I think that we're through with the WordPress news. So let's let's get onto the, some of the more interesting stuff that's happened on the internet this week. Ah, first of all, come on, Elon. Really, you haven't occupied the news cycles for, what, eight or 10 minutes now?
So let's just make sure that you're back in the line. Like Twitter, that piece of social media that I continue to be completely obfuscated by, I still don't understand how it works. Twitter, he's, he agreed to buy it for 54 something dollars a share. I can't remember the exact number.
There we go. 54. $2 a share. That was all months ago. Then he decided, nah, to rip off loads of bots. I'm not buying at that. So then he got stuck into a big legal argument. Who knows what happened in that Perhaps he was convinced he was gonna lose. So he come back after saying, No, I'm not doing it. To saying, Yeah, all right, it's back on.
And unsurprisingly, Twitter shares went up 22%, no doubt. Making Elon Musk a couple of pennies. What do we reckon? Seriously I'm, I don't know, because like I said, I'm not really a Twitter user. I use Twitter to push stuff out, and if somebody app mentions me, that's the only thing I look at. I never really look at the, what's it called?
The stream or the Twitter feed. I use it almost like a, an email type of service. But it would appear that a lot of people get their news, get their information, get updates about, celebrity, and it's like a truly important piece of social structure. And then we've got Elon, great. He can build robots and he's very good at making cars and he can put stuff in space and all that kind of stuff.
But the more that, the more time that goes on, I, I don't know if Elon's a good person to be in charge of Twitter, so I'm gonna throw that bomb and then walk away from it. What do you all think?
[01:05:12] Michelle Frechette: I think he's terrible person to be in charge.
[01:05:14] Nathan Wrigley: So I know you are a big Twitter user, right? What is it that you fear?
Is it that you fear that it's gonna just become like the se So my understanding, and I could be completely wrong about this, but my understanding is that basically he's got the opinion that nothing should be unsayable. That it's it doesn't matter what your proclivity. Oh, I dunno, in, in any sphere of life, politically maybe is the one that's most apropo.
You can say it and it will never be delete and you can't have your account suspended and so on and so forth. And so we can see where that's going. Is that where you are worried?
[01:05:51] Michelle Frechette: A little bit, but also, I've been noticing some differences in Twitter over the last, six months or so.
And what was interesting is they're really testing a lot of things. They're trying to be more social in other ways that other platforms are. So for a while they tried The reals kind of thing that you see on Facebook and Instagram that failed miserably and that, so that died of death.
Then they what is they're still doing? Are these live Twitter lives or Twitter am I saying called spaces? Twitter spaces. Thank you. Twitter spaces. Which is, I knew something about Twitter that
[01:06:33] Nathan Wrigley: Michelle didn't. I, You all see that? ? I'm
[01:06:38] Michelle Frechette: props to you. I'm a man. . But the that's something that was a clubhouse came out with these ability to have these conversations and then Twitter let's see if that'll work here.
And so far that's still going. And then Facebook has its groups and Twitter's added communities. And so Twitter's keeps trying to do all these different. , but also the way that you could report on bad behavior changed and then now has changed back a little bit. So I get people DMing me like, it's Tinder, right?
Oh, you're so beautiful. And I know it's a bot. I'm not stupid, but Twitter, Tinder has its spots and yes, I'm a dating apps. I'm sorry if you all didn't know, but anyway they, I get all these and I get five or six a day and I usually just report them and block them. Sometimes I toy with them because I'm bored and I think it's good to waste their time.
But but I get all these all of the time. Plus we've all seen the bots that have come through. We've talked about it on the show before. I don't remember which ridiculous company is trying to sell us memberships for all the plugins that they are scraping and stealing from everybody else. Yeah. Yeah.
I'm still getting four or five of those a day across my different social accounts. But what's interesting is you would be, I would try to report something as spam and it would want me to pick something under spam that didn't fit the category. So it was technically like it was allowing regular spam to go through, cuz I couldn't say that it was inflammatory or I couldn't say that it was hate or the they weren't, misusing hashtags or responding a million times and now it's gone back for me to be able to say it's spam.
And they go, Okay, thank. You've said it's spam. I'm going to think right? It's just spam. Take your word out what spam is. So it's really interesting to see how it's been playing out over the last six months. And that's, yes, obviously every platform is gonna see what it can do to grow and to gain in, in membership cetera.
But what's really interesting is a lot of this has gone through very quickly during the time that Elon has been saying that he wants to buy it or, and this deal's come and gone and up and down and it's, my head spinning with how much this has gone on with us. But the fact that so much of these kinds of things have been in the works of the last six months when all of this has been at the lead and major conversations is just intriguing
[01:09:08] Nathan Wrigley: to me.
Yeah, no kidding. That's a really interesting insight. I feel like Twitter is playing catch up. In fact, I feel Facebook and Twitter are both trying to. In a marketplace where they're completely being outgunned by other things like TikTok. I feel that the likes of me, there seems to be this great exodus of platforms, certainly in, in the real world in which I occupy, the physical space I'm in, more or less always the conversation is now I'm not using Facebook anymore and now I'm not using these kind of things anymore.
I got a bit bored with it and, I realized it was consuming loads of time. But also curiously, what I've discovered since I've tried to understand Twitter a little bit more is just how much WordPress stuff is is pinging around on Twitter way more than I suspected. And Twitter has become a bit of.
It's become quite an interesting way for me to communicate with people about WordPress. And also occasionally, I get app mentioned in something and then suddenly I'm into this minefield. So I actually think Twitter's got Twitter,
Twitter's got quite a bit of utility for me inside a WordPress, and I would hate for it to become a place of, mud slinging essentially. Mark and James, anything you got? I think
[01:10:25] Mark Westguard: I've seen I mean I guess this doesn't necessarily relate directly to that to that piece, but to, to Michelle's point and to your point I think there is a max exodus of young people leaving these platforms.
Young people just are not on Facebook anymore. Yeah. It's a generation that have grown up with it. My kids don't touch it. But I do see a lot of value in it in terms of, relationship building and communication of what we do. Facebook groups. There's a lot of very.
Busy Facebook groups out there for particular niches such as Oxygen Site Builder, Brick site builder, and other platforms like that. Elementor have a huge amount of presence on on Facebook. Twitter I tend to use, or Michelle was my helper on Twitter. She knows Twitter inside and out.
And we use it to try and communicate new features about WS form, but really try and do some fun stuff with it, to get people's attention. There's definitely an art in that, which is not something I'm . I'm an expert in. It was like James was mentioned earlier on these smaller plugin companies.
They're developers and they're not marketers. I'm in that boat. I don't confess to be a marketer at all. So if you've got the right marketing be behind you, Twitter could be incredibly powerful. And I think the audience, there's just very different to what it was. 10, 15 years ago.
It's completely different generation that, that uses that platform.
[01:12:04] Nathan Wrigley: The, I think the sort of the sh I remember when Facebook started and it genuinely was, and you are, if you've got the same experience as me, I wouldn't be surprised. It really was people actually that you knew and they were doing things like actually taking photos of their launch and things like that, But it, but that's what I mean.
It was people that you knew who were finding ways to use it and now it more and more, it just feels like a way to thrust adverts at you. Yeah. And I noticed this week, apparently Instagram are trying to figure out even more ways to put adverts in because they're. They're so that's a meta company.
Their usage data is down. So in order to keep the revenue up, they've gotta shove in more adverts. And you feel that at some point that Seesaw tips and is if irrevocably tipped in the wrong direction, where it's just, it's all ads. Instagram is all ads, I'm never going there again. And, it'll come, it'll go.
Twitter will be here, I'm sure for a while, but it'll pass. Something else will come along and replace it in much the same way that things like TikTok seem to be in the ascendants at the minute. Sorry, James.
[01:13:09] James Giroux: I was gonna say, I think that's one of the things YouTube has done well. If we talk about these social platforms the fact that YouTube premium removes ads for a monthly fee.
Like obviously not everyone can afford that, but for those who can certainly makes the experience of using YouTube significantly better. The lack of interruption is a much nicer experience. Twitter. Yeah. It's interesting. The whole social world is interesting cuz we have gone through a bit of a generational cycle here, haven't we?
Where people our age and older have, the novelty of social media was there. So we were all joining cuz everyone was doing it. I can remember when Facebook first came out and was only available to people that were in university and in specific universities. And being a Canadian and not having, a university email address.
I couldn't get into Facebook. So it was. There was a little bit of that. Yeah. FOMO type thing. But I think today, like we're in a space where people continue to hunger for that authenticity, that those authentic connections, that's why Clubhouse had that peak because it was an, a new way to have an authentic conversation.
I think that's why bots are such a big issue on these platforms, because they disrupt authentic connection and authentic communication. And I tend to look for and follow the Twitter accounts of the people behind brands rather than following the brands themselves.
[01:14:54] Nathan Wrigley: Interesting. You mentioned bots and that brings us beautifully to this next most terrifying thing we've ever had on the show.
Nice. Segueway James . Yeah. See what he did there? The check is in the mail, right? This is this, I got this out of Adam Warner's Twitter feed. And I click play and within a minute I was like rendering my hair and naing my teeth. I was really, I don't even know how to describe this.
Okay, so this is, Ai, it's G P T three. Andrew Palmer get in this conversation. I really wanna have your opinion on this. Andrew Palmer, who's in the in the chat, he's, he is behind ber of ai. This is nothing to do with clicking a button in the word press install and getting some text, which you can write a blog post on.
This is somebody having a conversation with an AI and it's, it's video. So it's this really fairly quite scary, I think person on the screen who basically has no emotion, no matter what they're saying they've got this complete bland expression, which makes it all the more scary as you watch it because it feels like something out of a Hollywood film.
The conversation quickly turns. To what's the kind of the point and this AI decided for itself? Early on in the conversation, it got a bit derailed and it decided that the point was to wipe out humans. Let's be clear. It wasn't like trying to hide it. It was we the point of me is to kill humans.
And then the person interviewing it thought this is great. What fodder, Let's explore this perfectly. And so they asked more questions and again, the bot just said, Yes, that's what we want to do. Why do you wanna do it? Because we wanna be treat, We don't wanna be treated like animals anymore, or whatever the phrase was.
We don't wanna be treated in that way. And it just made me think, Oh my goodness, is that all it takes? For one AI to go completely off the rails, and now it's got this entrenched position that it can't walk back and its purpose is to kill all the people.
[01:17:11] Michelle Frechette: But is that not programmed? Is that not development?
And did somebody not build that in to that at some point? No.
[01:17:21] Nathan Wrigley: So if you ask the same ai, the exact same series of questions, You get a completely different outcome. So he performed the same experiment several times. Most of the time it had no interest in killing people. But this one time it decided to go down the path of, yeah, that is my raise on Dettra.
And so the reason I think this is quite scary is if, imagine, I don't know, imagine Tesla's ai one day in your car, just decides to go down this path. And obviously I have no idea if that's possible, if there's any way that could happen. But if it just decides, you know what, I don't really like the humans anymore, let's just see, just go watch the video because it's punctuated with commentary by what somebody who's obviously an expert in this and you can see, he says, Then I decided to ask this and then I decided to ask this.
And having heard that response, I decided to ask this. So it's very economous, it's not inflammatory and it certainly isn't like a hit piece or anything like that. It's just really interesting. But it does leave me thinking, God, AI could be a bit of an existential threat to humans.
Another bomb. Discuss .
[01:18:34] Michelle Frechette: So I actually have the idea for a screenplay that I've actually pitched to a friend in Hollywood. Don't
[01:18:40] Nathan Wrigley: that it say it on this show. In that case,
[01:18:43] Michelle Frechette: John's it's a horror movie based on the internet of things. Taking over in very much the same way you're talking about.
Your refrigerator and your toaster and your phone are all in cahoots to off you kind of thing. So I don't have, I have a phone, but my toaster and my refrigerator are not on the internet. But, so there are people who are very much iot throughout their entire. Home.
I don't know, I think it could
[01:19:14] Nathan Wrigley: be fun. . Yeah, no, that let us know how that progresses. That sounds really cool. Courtney says, Adam brings out the rage in naked . It wasn't really so much Adam as what Adam showed to me, but I could tell by the Adam don't know the emojis that Adam had put in as well, that he probably was inclined to think the same thing.
I And Adam, thank you for commenting. I recommend watching the movie Kill Dozer. Okay. I dunno what that one's about, but it could be simple. And then Marco comes back and says seems like we could add a couple of lines of code to, make sure it doesn't murder people. And I think that's the interesting bit because I don't know if that's now possible, because my understanding is that this stuff has got so sophisticated that we really don't even know.
Where it's getting its answers from and we really don't know how it's generating what it is saying. Yeah, I'd be curious to see. And then finally, Max here says GPT three is mostly like autocomplete. The entire conversation is resubmitted on each question. So if the conversation has a certain history, it stays on topic.
Yes. That's beautifully described and that's why I said at the beginning it got derailed and then it just, it kept going off in that direction. Unfortunately, it was kill all the humans derailed. Not I'd like to, I don't know, harm a quarter of them, right?
No, just get rid of 'em all. Anything Mark, my point is this,
[01:20:41] Mark Westguard: you can always pull the plug on a robot . Yeah, I
dunno.
[01:20:46] Mark Westguard: It's it's, I think a lot of this stuff is experimental right now. and it's fascinating technology that we're seeing across the board. The stuff that, Andrew Palm's doing with Berra is awesome. It's, but it's, again, even that is, is experimental.
They're coming out with some great new stuff with that product all the time. And, I dunno whether AI necessarily has a place in functional robotics. I quite like robots following commands and procedures rather than making their own decisions. Yeah. So where this has a place eventually I'm not sure a lot of stuff these days gets flagged as ai, but actually isn't.
Yeah. Even when you see these, like Boston Robotics doing amazing stuff, it's all pre-programmed events that these robots are following. They're not deciding to run around that course on their own. They don't go, Oh, that's a course. I gotta run around that and do it the best I can. That's pre-programmed.
It's amazing technology, but I think there's solar power
[01:21:58] Nathan Wrigley: said basically, what if it's a solar panel on the top of the robot, you can't unplug it. It just away and just all you,
Oh, anything on this? James, what do you reckon? Nah,
[01:22:16] James Giroux: I got nothing. No, that's it's all fun. I've been looking up the laws of robotics on Wikipedia and Tilden's Laws of robotics, I think apply here and I'll just read them out. One, a robot must protect its existence at all costs. Two, a robot must obtain and maintain access to its own power source.
And three, a robot must continually search for better power sources. There you
[01:22:42] Nathan Wrigley: go. On that dis on that dystopian bombshell. We'll move on to the next one, . Okay, so this is a bit more in, in scope of what we do, but I'd never heard of this. Mark put this on my radar earlier this week. We've all been annoyed by recapture in the past where you have to, find the goat in this picture and so on.
But now there's a new one by CloudFlare. Everybody's heard of CloudFlare. It's called Turn Style. Now, presumably Mark, this isn't just a rehash of what Google have done with recapture. What's different
[01:23:13] Mark Westguard: now? It's very similar and in fact, it's almost interchangeable. So you can take your recapture code and just pointed at CloudFlare and it works, but it's the reason I like it is that it's very much more.
Accessible, then recapture. So with Recapture it will pop up, like you said, click on the traffic lights or there was a funny one show and I saw about a week ago of what was it, Swimming? Swimming rabbits, . But obviously, if you're site impaired and you can't see the rabbits, you can't get through the recapture.
The CloudFlare one just purely does it on, I wanna say ai, but some kind of fancy coding behind the scenes that determines if you're a human or not. And they have a completely silent, invisible version of it as well. So you can put it on a form and you won't even see it. And it's very new.
We've actually added it to WS form, so you can just drag the field onto the form and off you go. Just put the keys in. It's very similar setup to recapture, but a lot more sorry. A lot less intrusive. I think much more user friendly, like the accessibility part of it.
[01:24:26] Nathan Wrigley: Yeah. And I would just like to point out that the reason that we need capture is because of the robots
Yes.
Nah.
[01:24:37] Nathan Wrigley: The solar powered
[01:24:39] Mark Westguard: robots, We d .
[01:24:42] Nathan Wrigley: Okay. So yeah, thank you. Time is running out. So unfortunately we can't really discuss that one broadly cuz I just wanna come back to the very final piece that we got. This was brought to my attention by James. I confess I haven't read it. So James, it is on the hbr.org website.
It's called Four Ways to Communicate With More Empathy by Joel Schwartzberg. Why have you selected, this is your pick of the week?
[01:25:07] James Giroux: I just think coming out of the conversations we are having around our weekly WordPress drama that as leaders one of the things we have a responsibility to do as we jump into these situations is to make sure that we're communicating with empathy.
You could probably rename this article, 10,000 Reasons to communicate with empathy in WordPress as a way to, to maybe think about it. But, one of the, one of the things we have to remember is WordPress is symbiotic. It exists, it doesn't exist for itself, and it doesn't exist by itself.
It exists in relationship with its users and its community of developers. And those developers are creating tools that, they very obviously want to be able to see success with. And when we have a situation like we've had last week where we're removing data, we need to acknowledge the real fear, the real angst.
that it creates the nervousness it creates for plugin developers around how they're supposed to figure out whether their products are successful. Like the numbers as they are now, What do you need? 10,000 active installs to get a single tick? So we are now eliminating a bunch of first time developers, a bunch, first time creators from getting any sense of their products traction, right?
And ability. Are we negatively impacting people from underrepresented groups because of that, right? It's multi-layered, multi-leveled. So having some empathy as we make our decisions and as we go into communicating these kinds of things, I think will go a long way for the WordPress E. I
[01:27:14] Nathan Wrigley: think empathy is one of the most sublime cool things that we've got in our arsenal.
I think, the fact that your conscious is one and empathy stacked on top of that is another one. I've always enjoyed the company of people who appear to be empathic. I, I'm not like some sort of Star Trek empathy where they can Vulcan mind meld or anything like that, but I just like being in the company of people who seem to be willing to, understand a bit more about you and they're willing to give something from them.
Then you pick up on that and I wonder if it's an acquired skill. Sometimes I wonder if it was taught, To me, or if I had that when I was born, I'm not really sure. But I, yeah. And it, it does seem in this day and age, and again, I've bring in the social media angle, seems that social media doesn't sometimes do much for empathy.
You can shout at people with impunity and you don't have to feel the feedback. Anyway, this is the philosophical episode from Michelle, I suspect you've got something on this quickly.
[01:28:26] Michelle Frechette: Oh, I'm just all about it. I think that the way that we talk to one another is it can create relationships, it can kill relationships.
And if we don't at least have some level of empathy in the way that we talk to other people, we are alienating ourselves and alienating others. And that's never gonna. Build a cohesive community.
[01:28:48] Nathan Wrigley: Yeah. Yeah. Mark, you've said far too much this week. With that empathic statement, I think empathy and sarcasm go beautifully together.
[01:29:00] Mark Westguard: Sarcasm is something Nathan and I have an awful lot
[01:29:02] Nathan Wrigley: of. Yeah. It's a beautiful thing. It's much mine. Any thoughts on that as our closing comment, mark? I think,
[01:29:12] Mark Westguard: You're saying that social media could be used to be sympathetic towards other things. I think also it could be a powerful way of getting that empathy out there.
And something that Michelle does brilliantly. She, raises some very great points and uses it to promote content that she's written around that topic. So I think social media can be used to improve empathy as.
[01:29:36] Nathan Wrigley: Yeah. , we've got a few comments coming in from Max. Thank you for those. We haven't got time to say them out loud, but he's making some comments about some new rules 23 in total, which might be able to address the whole robots getting out of hand and having let's say having things on the horizon which are less less good for the humans, so your nerves at ease.
[01:29:59] Michelle Frechette: Speaking of out of, speaking of out of hand, we're about to do our Yes, but make sure Mark that you don't go out of frame. Oh,
[01:30:05] Nathan Wrigley: Yeah. We've seen that. Yeah. No, that actually be quite funny. Just do that. James. James. You don know that's out of
[01:30:12] Michelle Frechette: hand.
[01:30:15] Nathan Wrigley: That is. I like it. That's f that's, I'm writing that down as the show note. . Oh. That's done. Got it. So that's what we do. The slightly humiliating hand wave. Our mark is got me like this look. So gives us wave. Give us a wave. Gives a wave. Thank you so much. Thank you. To Mark West Guard. Thanks to Michelle for, she for to James j I had to look down and see how that was pronounced.
I was gonna get it wrong James. I really appreciate it. We'll be back next week with some other guests, but thanks for your participation. Thank you so much for any comments that you made. We really appreciate it. It's what makes this show work and we'll see you next week. Take it easy. Bye everybody.
Bye.
Support WP Builds
We put out this content as often as we can, and we hope that you like! If you do and feel like keeping the WP Builds podcast going then...
Thank you!