This week's WordPress news for the week commencing Monday 28th February 2022
Another week, and we're bringing you the latest WordPress news from the last seven days, including…
Full Site Editing testing is on round 12 and they need your help.
Gutenberg 12.7 has some really useful updates including the ability to move multiple blocks.
What do you think about WordPress notifications? Do they get abused? Jonathan Bossenger might have a solution.
The WordPress community has come up with lots of ways that they are helping the people of Ukraine. See if there's something that you can do?
There's also some truly berserk crabs in the waters of Australia!
There's a whole lot more than this, as there is each and every week, and you can find all that by scrolling down and clicking on the links!
This Week in WordPress #199 – "Jonathan's a bit fickle"
With Nathan Wrigley, Kathy Zant, Andrew Palmer & Mark Westguard.
Recorded on Monday 7th March 2022.
If you ever want to join us live you can do that every Monday at 2pm UK time on the WP Builds LIVE page.
WordPress Core
wptavern.com
The journey toward a web fonts API in WordPress has been a rollercoaster of emotions for developers. After being punted from the WordPress 5.9 release, it was moved to the Gutenberg project, where it could be built alongside related features that relied on it..
wptavern.com
The journey toward a web fonts API in WordPress has been a rollercoaster of emotions for developers. After being punted from the WordPress 5.9 release, it was moved to the Gutenberg project, where it could be built alongside related features that relied on it..
wptavern.com
Another two weeks have flown by, and another Gutenberg plugin update is in the books. This release is not as feature-heavy as the last, but it feels solid overall. Other than one breaking issue, version 12.7 includes several nice-to-have enhancements…
wptavern.com
Another two weeks have flown by, and another Gutenberg plugin update is in the books. This release is not as feature-heavy as the last, but it feels solid overall. Other than one breaking issue, version 12.7 includes several nice-to-have enhancements…
Community
Plugins / Themes / Blocks
torquemag.io
WooCommerce is a wildly popular plugin. This eCommerce solution provides a simple yet powerful base for your custom online store. However, while millions of storeowners trust it with their sales, you might not know about one of its best built-in tools: WooCommerce blocks…
torquemag.io
WooCommerce is a wildly popular plugin. This eCommerce solution provides a simple yet powerful base for your custom online store. However, while millions of storeowners trust it with their sales, you might not know about one of its best built-in tools: WooCommerce blocks…
Deals
Find a deal in our searchable / filterable list. It's like Black Friday, but every day of the year!
Find a deal in our searchable / filterable list. It's like Black Friday, but every day of the year!
Security
wordfence.com
48 hours ago we deployed our commercial real-time threat intelligence automatically, and for free, to all Ukrainian websites with the .UA top-level domain. That has made over 8,000 sites in Ukraine using the free version of Wordfence significantly more secure…
wordfence.com
48 hours ago we deployed our commercial real-time threat intelligence automatically, and for free, to all Ukrainian websites with the .UA top-level domain. That has made over 8,000 sites in Ukraine using the free version of Wordfence significantly more secure…
ithemes.com
Vulnerable plugins and themes are the #1 reason WordPress websites get hacked. The weekly WordPress Vulnerability Report powered by WPScan covers recent WordPress plugin, theme, and core vulnerabilities, and what to do if you run one of the vulnerable plugins or themes on your website…
ithemes.com
Vulnerable plugins and themes are the #1 reason WordPress websites get hacked. The weekly WordPress Vulnerability Report powered by WPScan covers recent WordPress plugin, theme, and core vulnerabilities, and what to do if you run one of the vulnerable plugins or themes on your website…
wordfence.com
Note: This article has been updated to reflect that the hosting provider "Njalla", which routed the malicious traffic involved in this attack, is based in Sweden, not in Finland, although…
wordfence.com
Note: This article has been updated to reflect that the hosting provider "Njalla", which routed the malicious traffic involved in this attack, is based in Sweden, not in Finland, although…
WP Builds
WP Builds is all about the WordPress community, but we're not alone in that. There are many places that you can hang out to find out what's going on, news, updates and more. The HeroPress Network is all of this and more…
WP Builds is all about the WordPress community, but we're not alone in that. There are many places that you can hang out to find out what's going on, news, updates and more. The HeroPress Network is all of this and more…
Jobs
Post a Job If you know of a job in the WordPress community, please feel free to post it here…
Post a Job If you know of a job in the WordPress community, please feel free to post it here…
Not WordPress, but useful anyway…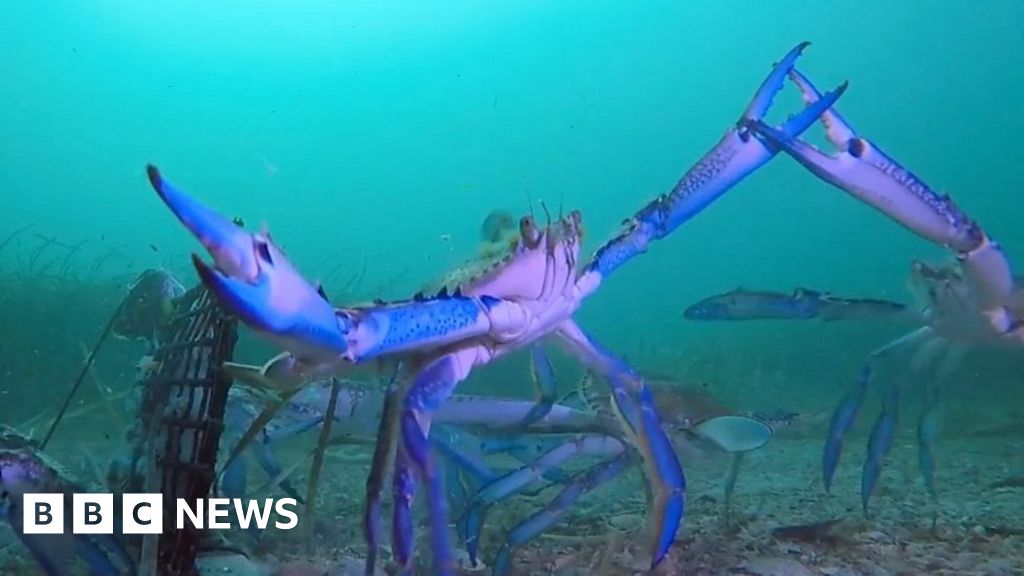 bbc.co.uk
When an Australian fisherman tied a GoPro to his crab net, he never expected the footage to go viral…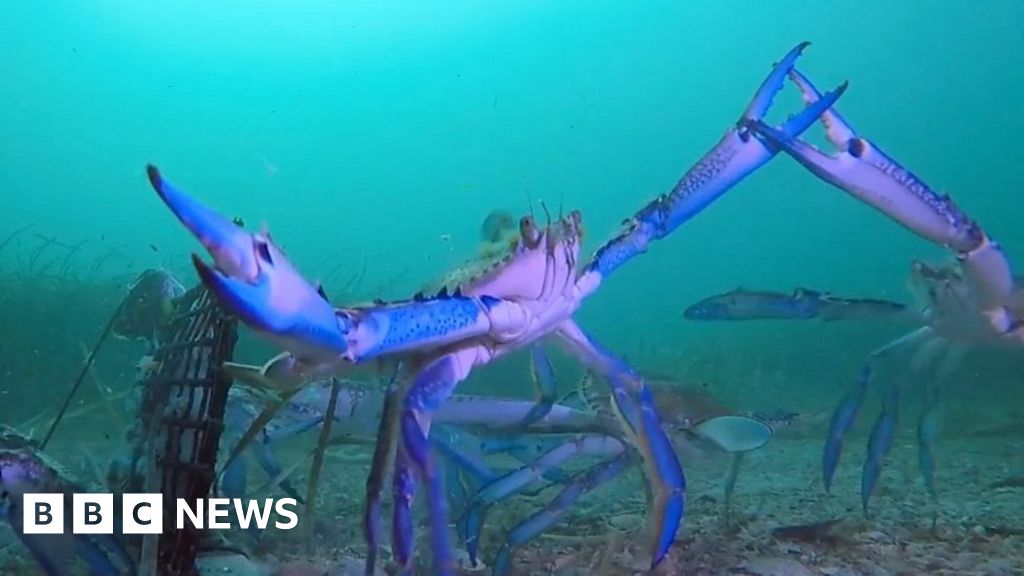 bbc.co.uk
When an Australian fisherman tied a GoPro to his crab net, he never expected the footage to go viral…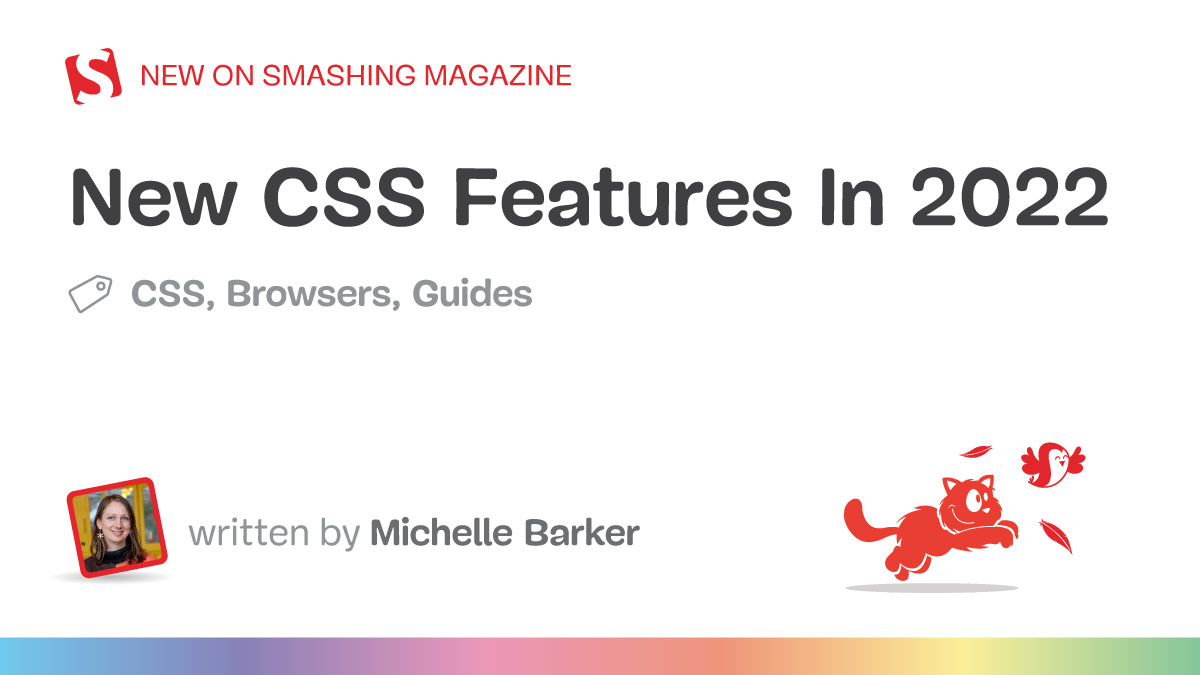 smashingmagazine.com
2022 is shaping up to be a pretty great year for CSS, with a plethora of new features on the horizon. Some are already starting to land in browsers, others are likely to gain widespread browser support in 2022, while for one or two the process may be a little longer. In this article we'll take a look at a few of them…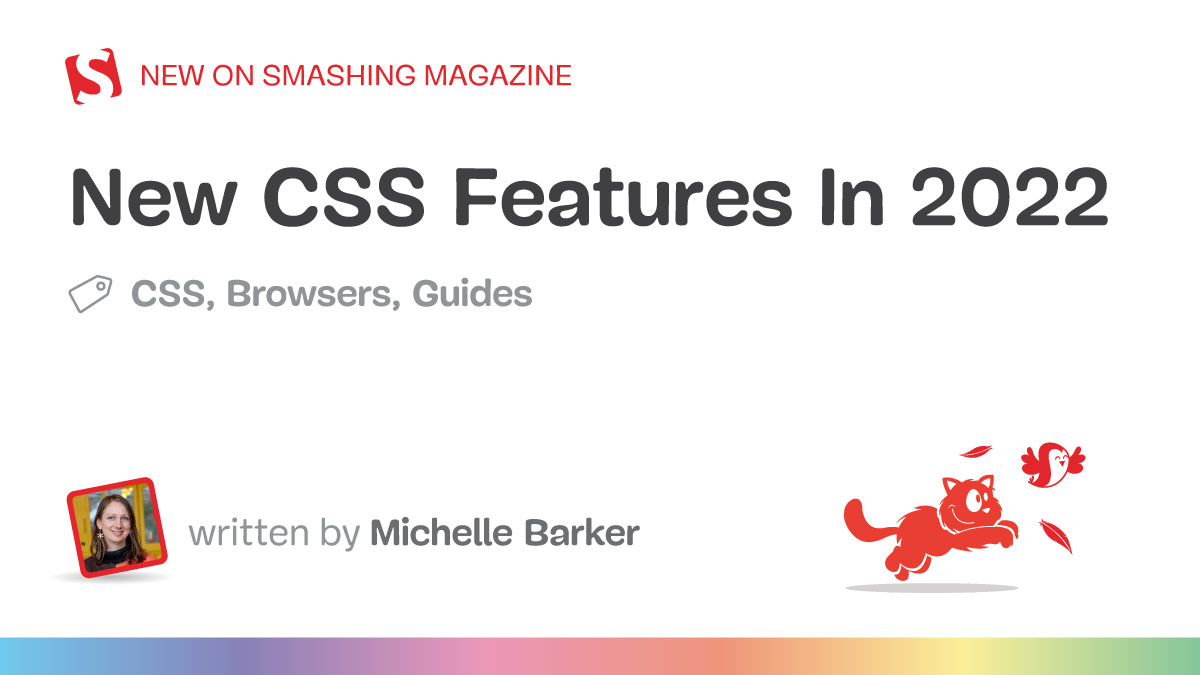 smashingmagazine.com
2022 is shaping up to be a pretty great year for CSS, with a plethora of new features on the horizon. Some are already starting to land in browsers, others are likely to gain widespread browser support in 2022, while for one or two the process may be a little longer. In this article we'll take a look at a few of them…
The WP Builds podcast is brought to you this week by…
The home of Managed WordPress hosting that includes free domain, SSL, and 24/7 support. Bundle that with the Hub by GoDaddy Pro to unlock more free benefits to manage multiple sites in one place, invoice clients, and get 30% off new purchases! Find out more at go.me/wpbuilds.
It's like Black Friday, but everyday of the year! Search and Filter WordPress Deals! Check out the deals now…
Transcript (if available)
These transcripts are created using software, so apologies if there are errors in them.
Read Full Transcript
[00:00:00] Nathan Wrigley: It's time for this weekend. WordPress episode number 199 entitled. Jonathan's a bit fickle. It was recorded on Monday the 7th of March, 2022. My name's Nathan Wrigley and I'm joined by three lovely guests today. We have Kathy Zant. We have Andrew Palmer and we have Mark Westguard. There's always a lot of WordPress stuff to talk about, and today is no different, but there's also a little bit about the ongoing political situation and the way in which the WordPress community is reacting to that.
We start off talking about the call for testing full site editing. Number 12, we then talk about some new features added into Guttenberg 12.7, and then we're onto a podcast episode. I recorded with Jonathan Ballinger about admin notifications. The rest of the podcast is taken up by the WordPress community's response to the situation in Ukraine with a few little bits thrown in at the end, most notably with some manic crabs.
It's all coming up next on this weekend. WordPress.
The WP build's podcast is brought to you today. Cloudways. Cloudways provides the ultimate managed WordPress and WooCommerce hosting solutions. Easy setup allows you to get started in minutes, focus on your business and say, good bye to hassles. Get started with our three day free trial to enjoy unmatched performance, superb uptime and 24 7 active support. Find out more at Cloudways dot com. Hello there.
Hello there. Hello there. Nice to nice to see you all. We've got three fabulous guests today on this, the episode, all episode number 199. Next next week it'll be 200, which is quite a milestone. But yeah you've joined us one episode before that.
Hopefully you are willing to share this episode, go and share the stream. If you want to do that, it's WP build. Stop. Forward slash live. You can see on the screen there. WP Builds.com forward slash live. Go and see if you can rope your grandmas, grandmas, aunties, uncles, dogs, whatever in to join us today because we are joined by the world's favorite Zandt, Kathy, how are you doing Kathy?
[00:02:30] Kathy Zant: Doing great. So happy to be here, Kathy,
[00:02:32] Nathan Wrigley: when you were at school. You always lost in the register.
[00:02:39] Kathy Zant: Yes.
[00:02:40] Nathan Wrigley: I was always lasted the register until somebody came in. Whose name was Zed? Starting your dessert. She was called, I can't remember what she was called actually now, but I was always lost in the restaurant.
Very proud of it, but tell us, what do you want me to introduce you Kathy? Or do you want her to introduce yourself? I've got your little bio here. If you'd like me to, yeah, you can introduce me if you'd like. Sure we'll do in that case. So Kathy is a product marketing manager for cadence at Stella WP. We talk quite a lot about both of those things on the show, but she also doubles insecurity and hacker culture.
There's going to be an awful lot of talking about that later. She's helped organized both WordCamp, Phoenix, and word camp us as well as word Fest live. And you say it was in a minor role, but you can tell us about that a little bit later as well, but thank you for joining us on the show today. So that's our favorite Zandt.
Now we're on to our favorite part. Oh, no, Andrew true Palmer. Your your Twitter handles Arnie Palmer's
[00:03:40] Andrew Palmer: army Palmer, because I play golf. You see my friends, that golf courses call me Arnie.
[00:03:45] Nathan Wrigley: Exactly. Shall I introduce you or do you want me to,
[00:03:48] Andrew Palmer: it's a bit of a long one. I
[00:03:49] Nathan Wrigley: think. So this is Andrew.
He's the co-founder of Bertha a AI. Maybe we can get some of that goodness in today as well. Which is an awesome AI copywriting solution for WordPress. He owns and operates WP plugins, plus.com a service which offers over 23 WordPress press plugins and extensions to over 150,000 current users and builds out websites and digital solutions.
He loves to innovate, invest time and spend, sorry, invest in, spend time with the WordPress community. And then appear on various podcasts, banging the WordPress drum. Nice to have you with us, Andrew, how are you doing? Where are at the minute? Ah,
[00:04:27] Andrew Palmer: I moved house. I live in Cheshin in Buckinghamshire now.
I moved just up the road from Woburn green. So I moved on the 1st of February. So I've been here a month and a bit. So
[00:04:38] Nathan Wrigley: in, it looked like the garden shed, it was a garden shed. It was a log cabin.
[00:04:46] Andrew Palmer: So I've moved and hopefully the sound is okay. Cause I put some black padding on the wall. You can see that
[00:04:52] Nathan Wrigley: I've got who's that. Who is that picture with the light? The eighties hairdo.
[00:04:57] Andrew Palmer: Oh, it's my mate pack
[00:04:59] Nathan Wrigley: shop. Do you actually know.
[00:05:02] Andrew Palmer: I know him. I've yeah. Unfortunately he's one of my best mates. I can't even help it, but Kathy's going
[00:05:13] Nathan Wrigley: whose
[00:05:13] Andrew Palmer: pet shop.
I'm not sure that
gone show you what he's written in the sign.
[00:05:28] Nathan Wrigley: It's a real step up in every way. We're no longer in the garden shed and we've got that shot on the screen. I'm the world's favorite west guard. It's modern west God, I think I would have used that each week. It seems like mark is the founder of Ws forum, which is a fabulous WordPress plugin form builder.
You should go and check it out. W S form he creates professional, mobile friendly, accessible forms with that, including contact forms, using a unique, no code development environment. Really? Honestly, if you haven't checked. Go and check it out. You'll be very surprised by what is possible. How are you doing mark?
You're not, you could be in a garden shed. You could be in a sauna. Where are
[00:06:09] Mark Westguard: you? I've got a fake background.
[00:06:14] Nathan Wrigley: The.
Can I just say the words mug,
[00:06:25] Mark Westguard: because it doesn't work very well with green screen.
[00:06:28] Nathan Wrigley: Oh, I really appreciate that. Thank you very much. The donations, the proceeds that go to big orange shop. So by more moms, I'm going to buy one that's store dot WP build stock. I should talk about that. More store builds.com. It's just, what's that company that do the shipping of anyway, it's them
[00:06:52] Mark Westguard: pretty quick.
And you can also find Nathan to be on his website as well.
[00:06:58] Nathan Wrigley: Yes. I'm not going to mention that I've got I'm straight I'm strictly on the
but thank you all three of you for joining us, just to say, if you would like to make any comments, please do. So it's fairly straightforward depending on where you are. The there's really two places, which we tend to put this out, which get the most traction, WP Builds.com forward slash live. If you go there, then you'll be using Google because it's a YouTube, so you'll need to be logged into some sort of Google account.
If you want to comment there and we'll see all the comments over here. Alternatively, if you want to come into our Facebook group, you'll obviously need to be logged in and a member of that group, but WP Builds.com. Forward slash Facebook. And if you come into the Facebook one, there's a little extra hurdle that you've got to go through because Facebook keep your avatar and name from us.
So you've got to go to that URL, chat.restream.io forward slash FB. And that way we'll see who you are. Let's see. Are there any comments in the chat or there are that's nice. Hello Rob Cairns all the way from the U S good morning. Some of my favorite people. Hi, Andrew, Kathy Nathan, and mark. That's very nice.
Lacey. I'm going to stop calling him a traitor. I think that jokes
Lacey patch. That's going to be the new meme of this show. Isn't it? Your catching up Nathan? I can't think what that would be. Hello from Mayer. That's really nice. Oh, good. Rob. Set it for us. Hello, Paul, the traitor Kathy. Your hair is fine. Says frog. That's nice. You have a sense that about me just before we started the show, check it out.
I'm just going to take my headphones off for a moment. You look, there is literally no difference between my hair and the wall behind me. Look
constantly say,
okay, what else have we got? We've got Spencer forum and my favorite show for a Monday morning. What a crew. That's very nice, indeed. Thank you very much. Courtney Robinson saying hope you've all got some sleep after word Fest, which was on Friday and then Leah WP, LOL ALO. I had no idea mulch from the UK.
Sweet Lord de missing. Maybe there's some stories where I've worked with
[00:09:27] Andrew Palmer: Ben for years,
years,
[00:09:29] Nathan Wrigley: and years, we had been on the show. I love. Caustic humor. I don't know if that's the right word, but thank you for joining us, Ben. I really appreciate that country accent. No need to paint walls anymore.
That's right. Okay. Let's get on with the WordPress. He stopped. So we tend to chat about WordPress stuff. We've got a lot of kind of non WordPress stuff. I don't think it was. I don't, I really don't think we could get through an episode with what's going on in the world without talking about WordPress, his response to that.
So we'll do a little bit of that as well, but to begin with we'll stay with the WordPress stuff. Hopefully some of this is of use to you on the WordPress side of things. First thing that I want to mention and I don't know if you three, have anything to say about this. I'm literally going to mention it.
Is that the full site editing. The call for testing the program that and McCarthy ramen. So it's FSC program tested testing called this is number 12, it's called hyper headers. If you go to make.wordpress.org and I'll leave the link in the show notes, but you might be able to, you can see it on the screen.
Probably a little bit too long, but just Google the headline. You can see FSC program testing called hash 12 and is looking for people to out. Essentially what can be done with full site editing is a set of instructions. You basically got to have a block theme. You've got to enable. All the bits and pieces that go with full site editing.
And then it says the testing instructions are as follows. And I'm just going to quote, these instructions are intentionally more general to help you make the, to make the header. You create your own to find more points of friction. And in case you're using different block thing at a high level, you should explore a few things with this test.
If the steps don't align with what either switch to the 2022 theme for ease of use, if you aren't already using it. And then basically there's a set of five or six different steps, eight. In this case, it is little instructions that she wants you to go through and report back. Essentially, it's putting items in the menu, but the menu is left wide open.
You can do that, how you like, but I think she wants four pages putting in there and you can style it, how you like and do what you like with it. And then give some feedback. What broke, what froze, what caused the cracks. What worked well and all. So I don't know if any of you have got anything to add to that I'm guessing not, but interrupt me.
Yeah. What
[00:11:43] Andrew Palmer: surprises me of all the millions of websites that are built on way. Andrew,
[00:11:47] Nathan Wrigley: can I just say, that you've literally turned into a tree? I don't know what's going on there. Let me just, I think we ought to emphasize this point. Let's just put you on the screen. Hold on. Smart camera. Yeah, your camera's froze.
It says Illumina. Then mind you feel free to talk. It's fine. And then when your camera catches up, we'll will, it will be able to,
[00:12:11] Andrew Palmer: There's only 35 subscribers to that blog. So we've got 35 people that are willing to test all of these things on make dot WordPress dot. And there's millions of people, literally millions of users of WordPress.
So I think it's, maybe they need to make that subscribed to that blog. Cause I hadn't, I don't, I thought I'd subscribed already to make dot WordPress, but maybe those, the FSE blog is a separate one. You have to subscribe to each one. That's I just find that a bit weird. So
[00:12:41] Nathan Wrigley: the little comment count.
Yeah. I remember having chats with Anne McCarthy when I first came across full site, editing the call for testing and she told me the numbers involved. And I remember having a similar thought. I thought that's much lower than I thought it'd be. I, for some naive reason, thought it would be in the hundreds, possibly thousands.
And so they're always on the lookout for ways to get people involved and largely that's why I'm mentioning it. It's just so that you can, we can get that hopefully swell that little number. I did actually have a chat with them late last week and hopefully all things being equal. I'm going to do a live.
Video with her in order to demonstrate what it is that she's trying to do. So do something a little bit like this, maybe in two or three weeks time. Cause I think she's got some holiday time booked and just show on the screen what it is that she wants, because it's maybe one of the things which is the impediment is that I know it's not a lot, it's not a great big, long blog posts, but it's harder to follow than a YouTube video would be. I imagine. So hopefully. Fingers crossed. We'll manage to pull that out
[00:13:49] Andrew Palmer: the bag, thinking about people, getting notifications about that blog post and people that are subscribed to that particular blog.
Look on the sidebar. Maybe that needs to be highlighted a bit more, if you want to help us join in,
[00:14:06] Nathan Wrigley: maybe, and they popped up onto the screen so that everybody can see cause they're full site editing. If you are into that and you're exploring it, obviously they really do need your feedback would be most welcome.
So as Andrew points out right at the fairly near the top of the article is like the number two item in the sidebar is joined thirty-five of us subscribers. This is a little email signup, less. Thank you for
[00:14:30] Kathy Zant: that. It's cool too. Cause you can see the comments of what other people have done when they've gone through these testing procedures.
So there's comments on there right now of what other people are experiencing. So you can go and test out what other people are seeing and see if you see it too, and add to the conversation. I thought that
[00:14:46] Nathan Wrigley: was cool. Yeah. Yeah. It's nice. Okay. Mark anything there or
[00:14:54] Mark Westguard: I think it's a great way of getting feedback for sure.
I wonder whether, because obviously right now the full site editing comes up as fader within the latest version of WordPress. I wonder if WordPress could take advantage of even WordPress and put a little notification in the full site. It's to encourage people to take part in these things, but maybe that would overwhelm them.
I don't know, like balances.
[00:15:18] Nathan Wrigley: Ben makes the point that it's fund that funds that number like shockingly low one. Does it fit, demonstrates a lack of faith? I don't know. My, my guests, Ben Moore is that people just don't probably just don't even know. Cause you've got to, you've got to be really interested in it all as I'm sure you have been and really seek it out.
I've got, make dot WordPress on permanent RSS feed. So it comes into my RSS feed each and every week, but I'm I think I'm a bit of an edge case because I'm trying to find things to put on a WordPress news show, but. Probably just gets lost. Doesn't it? Yeah, Ben, I don't know. I would imagine not, but I'm Ben going, if you're not subscribed, go and subscribe and see.
Okay, here we go. That's the first one. Let's go for item number two. Ooh, this is nice. Gothenburg, 12.7. Cathy's clapping. This is good. Isn't it? There's some lovely stuff in here. Gothenburg 12.7. So this is not the version of Gutenberg, which is rolled into your WordPress install. This is you've got to go out and find it.
You've got to download the Gutenberg plugin and enable it. And then if you've got version 12.7, which is the bleeding edge version at the minute you will notice some new things. Just in tablet wrote about them in a piece called Gutenberg 12.7 adds multiplex selection to list view, and Britain's margin support to group blocks.
This is really nice. There's a couple of very minor, but very cool things. That's been out there that if you're looking at the screen in the past, if you wanted to move a particular object, I think it's fair to say that the drag, the whole drag and drop thing is still a little bit clunky, but also the ability to just use the up and down arrows.
You can usually just take one block for the ride. So you might be a paragraph that you want to move up and down. Now with, I believe the shift key, you can select as many of those blocks as you like, and you can miss ones out. So I don't know, you might have an advert or something, and you want to move some paragraphs above that advert on mass.
You can do that. You can highlight six or seven, eight or nine, whatever you'd like, and then just move them around on the screen. So there's the first thing I'll go through the little laundry list. Justin spotted something about broken images, which I won't go into. This is nice as well. If you've got the group block and the group block feels to me like.
The real meat of Gutenberg, that kind of the most important native block, you can put a whole bunch of stuff in there. There has been no way apart from cheating to have margins added. So you had to really adopt a real Kluge, put in a space of blocking a space or a below it and above it, whatever. But now you can add margin.
So obviously again, very minor, but very cool. If you're making layouts and Gothenburg, you can suddenly make them look really nice. And what else? The rest of it is probably a little bit technical. I've highlighted a bunch of stuff, but I think they're the two things that I wanted to mention. So just to recap, the ability to multi-select nice and the ability to add in margins, into block groups or group blocks you're off.
Anybody wants to interrupt, go for it.
[00:18:29] Mark Westguard: I think that list view is real critical feature at any site builder just makes moving things around. Applying style to multiple things so much easier, particularly when you've got a page like that, which has a lot of large images on it. Just moving things around or that's going to be so much easier.
So I think that's a great feature.
[00:18:50] Nathan Wrigley: Yeah, it is really nice. I confess I haven't downloaded that version and played with it, but that's a good feature. Caffeine, Andy, anything I've just called you Andy. Sorry, Andrew. I don't know if that's
[00:19:00] Andrew Palmer: It's it's better than what a lot of people go.
I quite like this, but obviously we've been able to do that with blocks or with page builders for a good while. So I just feel the FSC or sorry, I just feel good. And bows still got a lot of catching up to do and it will, they're building it from the ground up and I get that and everything and yeah, moving around with the arrows up and down, arrows was a bit of a pain in the neck.
But also being able to move a whole. Say, you've got a column. Can you move columns with this or do you have to move the individual blocks? I haven't used this
[00:19:44] Nathan Wrigley: in theory. You could move anything. Yeah, I would imagine if it was a parent of a whole bunch of stuff, you would click the parent item and it would, I'm guessing, like I said, I haven't tried it, but that would be my assumption.
But if it's got that. Great could be nice, right? Yeah. Yeah. I've found it really difficult to move anything in the way that I'm used to with a page builder. In other words, you drag it in the screen in not in the sidebar, you drag it actually on the screen and you position it wherever. And with the page builders that I've tried, that's been virtually a hundred percent successful.
It lands exactly where the mouse says it's going to land. But with the block editor, I've found that it's complete lottery. In fact, where it's going to land, I was doing one the other day and I dragged the paragraph, which was at the bottom of a fairly long post. I dragged it and it ended up right at the top.
And there was about 50 paragraphs in this. So there you go. Just go sit down. I had spent ages, just find your, where the hexagon, where did it go, but getting there slowly but surely can be anything.
[00:20:46] Kathy Zant: Yeah, I think it's really, I think it's really cool that there's block plugins that extend what Gutenberg can do.
And a lot of the experimentation of what CA what more can we do is happening with individual developers, like cadence, like generate. And then we start seeing things like this happening, and it's almost like the experimentation is happening out with more of the developers in the private space.
And then we see more features coming into Gutenberg. So I think Gutenberg will get there. And there's, it's just not just the Gutenberg team. That's pushing blocks into the future.
[00:21:23] Nathan Wrigley: Yeah. With the, like the proprietary page builder. So what comes to my mind when I say that are things like element or, and easy and BeaverBuilder and the, there's lots and lots of them that their ecosystem, maybe elemental is a bit of a different one in this one, but their ecosystem never got that massive.
There were maybe two or three companies that would build out on this for them. And they probably possibly did a really good job with that, but it was limited to different things. In the case of elemental, that's slightly different because their ecosystem just grew and grew.
And there were dozens and dozens of companies building stuff inside, but I think you're right. Give it another year, Kathy, they're going, we're going to see hundreds, thousands of developers building stuff in the block editor, and this is just the beginning. So
[00:22:06] Andrew Palmer: yeah, part of the I'm Debbie really, but I'll also elements of, Sean bill a little DVD before.
And also DV and an elementary DB forms to save all your database entries, within six months of Elementor seeing it, it was in, it was part of the elements of core. And that's part also part of the danger of developing plug-ins and putting maybe too much effort into them. I'm sure that people like cadence blocks and generate blocks and all those kinds of things that, they're saying how much time do you actually spend on these blocks?
Because we know it's GPL. And eventually if it's a brilliant block, say a nesting block or something, which is lacking in Guttenberg itself, how much time do we spend on that and promote it before getting vote makes it core and makes our plugin and work redundant. So that's part of the issue with premium plugins and freemium plugins.
How much time do I spend developing it and investing in it before. Players are going to actually just take it into core.
[00:23:14] Nathan Wrigley: That's the private developers really
[00:23:19] Kathy Zant: private developers really have to stay on the bleeding edge because they have a financial incentive to do so things like at cadence there's constantly new blocks being developed, constantly new features within, as an existing block, adding new ways to style things.
So they have a financial incentive to keep pushing things forward. And the open source community will follow that. I think that's, Follow the money,
[00:23:48] Nathan Wrigley: yeah. Yeah. Okay. So a couple of points on that. The first one is that in my, the things that I have tried in order to overcome that kind of nesting problem that Andrew just talked about is I've used cadence a little bit, but I have used generate blocks quite a bit.
And those two seems to be the ones that get the mentions time and time again, in, in the case of generate blocks, there's this fabulous block called the container block, which literally that's all it does. It just holds all the things. And then you put a grid block inside that, and then you can put a grid in a grid and then a container in a grid.
And so in that way, you can make almost any layout. And I know Kathy, you were saying that the what's it called in cadence, is it the row layout? The row
[00:24:30] Kathy Zant: layout has the ability to create, various containers. And then you can put other blocks within there and you can even put a roller.
Inside of a rural layout and then you get lost and thank God for the list view. Yeah,
[00:24:44] Nathan Wrigley: I need the list. That's just too difficult. And Ben who is called layer WP on here, he's saying he's used GB, which I'm guessing is generate blocks. Something like cadence or generates box or something else. And he makes the point that he's obviously used GBS container.
It's really good. Actually, if you've never played with. Blocks that contained a blockage is amazing. It can do an awful lot. Getting back to the point raised on a different one, we had Peter Ingersoll. Hello, Peter. Nice to have you with us. He said to Ben's point of the number of people participating, where there were only 35 subscribed on that page.
Apparently right of now there are 513 people in the outreach, the F S E R outreach experiments, slack channel, which you can find if you go to the make slack. So more people are connecting there versus email, but there still needs to be far more who actually participate in testing. And there was another comment again from Ben.
Doing a great job commenting. He thought that there was a lack of communication about the amount of stuff going on with F S E no affiliate system. Yeah, that's right. They're co they're just, there's no affiliate system. That's a good boy. Ben's got his, Ben's got a thing about affiliate systems.
Haven't you been
drops that bomb occasionally on his own blog posts. Hello, max. He's waving at us. Okay. Let's move on. Oh, let's quickly. Yeah, let's move on to this one. This would be nice. I don't like to blow my own trumpet, but it's quite nice when I'm actually managed to produce something that's worth listening to on scene a while.
And this is a good one. This is Jonathan Boston, Jair recorded this one for the WP Tavern podcast. And Jonathan's got a really fabulous project, which if I'm right, I think it was. Sure lesser. Forgive me, Alan, if I booked you, John, I think he began the project WP notify run out of steam or time or whatever it was.
And Jonathan contacted him and said, can I take it over please? And apparently Alan said, yes, please do the idea of this. And he talks about it extensively in the, in this podcast is he's fed up with notifications. So all of those ad type notifications that pop up all of the notifications, which tell you things, which really aren't that necessary.
It could be an op cell. It could be something critical. The idea is that with this plugin, which the intention is at some point, it would maybe going to call there would be an admin notification area. So think, I don't know, think almost any SAS app that you can mention where there's a little bit of UI, which I don't know, it might be a little bell or something, and the bell has a little red circle and it indicates, look, the stuff you need to look at over here.
And that's the idea, talk away all the notifications, stick them in an area where everybody knows they're there, but they don't have to just get in the way. And honestly, I've got to, or muscle memory in the same way that if you showed me a Google search page, I am completely immune to the ads. I don't even see them.
I've got this instinct to just get through them. And then as soon as I see the one, which isn't an ad, I start making my concentration apply. I'm a bit like that with the notification. I see big ones that clearly are advertise, dismiss go away, go on. And so I think putting them away would be a good idea.
Of course, Jonathan's concern is that the ones that really matter I don't know, we've updated your plugin and it's imperative that you update the database, they shouldn't get lost. And so that's what this podcast is all about. It's about exploring whether or not we should have this in core. So I've introduced the subject.
I'm not going to drop that little bomb and walk away and you three can you can tell me what your thoughts are about annoying adverts in WP admin.
[00:28:38] Andrew Palmer: I think people should know a little bit of Johnny Johnson, Boston Jair. I know him pretty well. I've met him a couple of times at word camps, but he also used to, we used to work together and he is probably, he is the right one to develop this plugin because he's probably the most.
Fair minded individual I've ever met in my life. He can't, maybe through the podcast, I haven't listened to it yet. Joe Nathan,
[00:29:05] Nathan Wrigley: he carries that persona forward very well.
[00:29:08] Andrew Palmer: He will make this as fair as possible. This will just be a proper community, but he's totally community driven. Great coder. He used to work for codeable and all that kind of stuff, but I think he still does and cashed, awesome loads of people.
So
[00:29:28] Nathan Wrigley: what he does now
[00:29:29] Andrew Palmer: Is he blimey moves about a bit. That's the problem with John he's a bit fickle.
If he's the right man, so he's definitely the right man to develop this because he's got no agenda. That's the key, he doesn't ha he only has an agenda to be helpful.
[00:29:51] Nathan Wrigley: I have my trusty pattern pen here. And whenever somebody says something that I think would make a good title for this podcast episode, I write it down and Jonathan's a bit fickle.
Number one,
[00:30:06] Andrew Palmer: let's go down.
[00:30:09] Nathan Wrigley: Ben, maybe Ben can throw in. And he'd said, Jerry cupboard
[00:30:13] Andrew Palmer: is that he's a bit of a jujitsu boy as well. So when I throw me on the ground,
[00:30:20] Nathan Wrigley: Jonathan's a bit fickle. But I think you're right. You are right. He's very fair minded. He actually, years and years ago, it was really nice.
David warms, Podcast episode about the GPL and it was a mess. It was a total mess. We really hadn't done the necessary that's not fair. We had done the research, but we couldn't get the words out. And Jonathan very kindly sent me a message and he said, that podcast episode, can I do it with you already?
They started, can I do it better? Yes, please. So he came on a couple of weeks later and told us actually what we should have said, which I just thought was really nice. Yeah. Yeah, he really does. Anyway, let's carry on WP notifications, anything in there for you mark or Kathleen?
[00:31:09] Mark Westguard: I think it's a great idea.
I think notifications are just out of control now. Sometimes I'll log into someone's site to have a look and help them out with something. And because I'm a new user, I can't even see the dashboard. It's just block after block of notifications. So I think grouping up a bit like you haven't Facebook, the notification icon top, right?
Having it all contained within that, I think different levels of notification would be a good idea. There was an attempt at one point to have the ability to disabled Mac notices. There's actually a constant, a little moan constantly in WordPress called disabled Mac notices.
[00:31:49] Nathan Wrigley: I mentioned this, you focus in the show notes.
[00:31:55] Mark Westguard: So people on the school, neck under school notices and plugin developers are supposed to adhere to that. So if somebody does have that constantly enabled, it will hide a notice this, but it just, it doesn't people just don't, I do, I have it in my plugin. If someone has that set to true, we actually don't show any NEC notices.
That, that was an attempt at one point, but I think if they can get that to work, hopefully people don't work out ways around it. And you know what they're putting in place? I think a standard for notifications. Maybe, if that can become a standard, maybe work for the WordPress plugin directory could make that a requirement of getting a plugin submitted and kept within the plugin repository that they have to adhere to that.
Cause there's a lot of rules that you have to adhere to as a plugin directory, a plugin developer to get your plugin listed and add it. So if we could make that part of that process, that would certainly help. Premium plugins could circumvent that
[00:33:01] Nathan Wrigley: a hundred. With your plugin. You say that you honor this disabled notices.
Do you take advantage of it from time to, I don't know, black Friday or anything? Do you put anything in there? You never know.
[00:33:14] Mark Westguard: I don't use it for any kind of offers. We our upsell was actually within the plugin pages itself so the, the bottom right-hand side of the page.
Quite a discreet. I should probably be a little bit louder about it, but I just hate those. Those magnetics is the only time that we show a, what I call a knack noticed is if you've just installed an at on, and there's something you need to do to make that work, then I will put a link in there to help people get to the place they need today.
But other than that's as far as I go. And I think we have a review one that comes up, but it only appears within our
[00:33:52] Nathan Wrigley: plugin. Oh, in the settings for your particular plugin. That's that seems like a good
[00:33:57] Andrew Palmer: Thuraya as well. It's all on, it's all on the plugin settings page. You've got, there's loads, join our Facebook group and there, it's not on that
[00:34:05] Nathan Wrigley: notice, but if it's in your UI, that's okay, isn't it?
That, that feels to me, not a good place to put them. If somebody coming for the settings for, I don't know, a birther or Ws form or some, cadence or whatever, then that. Th that feels like a much better place. And Jonathan does make that point in the podcast actually, because for cast Stoss who he was working for, which is a podcasting service, and he was building their WordPress integration, they did that and they put their upsell inside the bit of the admin where, you're expecting that.
And I feel that's a good place to begin. Yeah, I
[00:34:44] Mark Westguard: think that's where those notices should go because it's tons coming into a blog and I just want to update a post. They don't want to be bombarded with notifications on every page, but yeah, it's really it's really going to take the honor of plugin developers to, to start using these types of things.
Some of them are just absolutely ridiculous.
[00:35:06] Nathan Wrigley: Huge. Can I just say, did anybody see Kathy just dismiss that tiger just a moment ago. There's yeah, there's a wild animal. Phenomenal lifted the tiger out of the way. That was
a very diminutive they're about this big and then your cat, you want to see? Yeah, let's see.
[00:35:33] Kathy Zant: Yeah. She'll come back. He's got seven toes. He was my foster failure. The kids fall in love with them and I acquiesced and now he's my cat.
We can't keep span. He's got seven toes and I'm like, okay. Yeah, no,
[00:35:50] Nathan Wrigley: the dog in the background as well. It's it's, Cathy's menagerie. Anything on that, Cathy? Anything on the next,
[00:35:58] Kathy Zant: in the security or in the security? W if someone misses an important alert, it could mean a massive intrusion. So there is something in the security world called alert, fatigue where, which is what Nathan was talking about when he goes to Google.
And it's I do not see the ads because you have ad fatigue, right? So in the security world, there is such a thing called alert fatigue. And one of the primary jobs of someone who is designing a system that provides alerts is to ensure that what gets through. It's important, what needs immediate action get through and that all of the noise is minimized.
So there, there is a process of tuning those alerts that has to happen in order for actual security to work. Otherwise, you've got somebody working on the weekends and it's two 30 in the morning and they're watching videos on their phone and an intrusion is happening and it's getting lost in all of this noise.
You can't have that happen. So I think borrowing from those types of systems and processes and the security world could work really well, because what if a Ws form has an update that absolutely has to have some kind of user interaction and you need to get that alert through. So how do we bounce?
And I'm sure Jonathan's got this all figured out, but this is where, relying on how security alerts work might help with.
[00:37:29] Nathan Wrigley: Yeah, essentially, it boils down to something a bit like your phone in that your phone has got this lovely little area, hasn't it? And you can choose to ignore it for as long as you, like a little indication comes up at the top.
It's usually some sort of tiny icon and the icon gives you an indication as to whether you want to look at it. So for example, I've got an iOS app, sorry, an Android app called better uptime, which tells me if any of my sites have gone down. And the icon for that is like no other. It's like a couple of triangles pushed together.
And if I ever see that icon, I'm going to open that right away. I'm coming to the baby that I'm holding and that I'm not actually going to do that. And I'm going to go and check the website, see what's gone wrong. Whereas if it's like Facebook or whatever, not so much, but also everything's held in that little space.
Isn't it? You slide it down. Everything's got a uniform look and feel the text and the fonts. They're all the same. You don't get the opportunity. Maybe you do on iOS. I don't know. But on Android, you don't really get the opportunity to go. I want a red background for this one. There's none of that. It's just, they just come in the order that they come and you can make decisions.
I think that's what he's hoping to build.
[00:38:43] Kathy Zant: We have alert, fatigue everywhere. Don't we, our phones are everything. Slack.
[00:38:50] Nathan Wrigley: I actually downloaded a launcher for a low on Android. A launcher is the software which runs the phone. So I don't think you have it on iOS all and all iOS phones look the same don't they obviously you can configure your icons and where they are, but on Android, on the Android side, you can really customize it.
So my phone basically is now boiled down to just a selection of little words and part of this launcher, is it disables, all notifications except the apps that you want to get through. So you see, so by default, nothing gets through and you can say, okay, allow Facebook allow. So basically I've allowed the things that are related to my family.
And all the sort of social noise, I've just decided to get rid of it. And that's the point, right? We don't want, as mark said, you don't want uninformed users hopping into WordPress and thinking that they've missed out on something like, oh, is it important that I buy this upsell?
[00:39:48] Andrew Palmer: That's also the problem with updates as well.
When an update comes across the dashboard, how many times have we had clients that have updated something and it's an, and they needed to update WordPress first or whatever it is. It's a country, it is a control thing for the admin of the site or the webmaster of the site. And now more and more people are settling into customers, as well as service providers are settling into providing care plans.
We, we have to be very strict with our customers and say, don't touch this site because if you touch this site, we, you're going to hold me responsible or we're going to have to do another couple of hours work to fix it or whatever. So we will update when we. Update. So don't worry about not things, not updating, but especially things like the Divi theme.
You always wait a couple of weeks before you update that or elements of the last element or update was a nuisance. WooCommerce is a nuisance when it updates. It's just crazy. These plugins are massive. They can break what you've done to them, so yeah. We need people to be, we need these notifications sorted out and Jonathan hopefully is the guy to do it on the, on his own.
He's got so much work to do as well. I think part of it was part of his call out, doing these podcasts because he did a little Twitter spaces on it. The other day is that he needs help, that the community together and just make it, let's make it. Do what we all wanted to do.
[00:41:14] Nathan Wrigley: You got to imagine if 43% of the web, a lot of enterprise clients thinking about using WordPress, you really, you don't really want that message to you.
I know it seems like a trivial thing, but when it starts to build up and you haven't logged in for three weeks and suddenly you're presented with 15 things that you've got to dismiss, it doesn't look great. Last week we mentioned this little tool. I'll just pop this on the screen. This is really cool.
I'm going to give it a second mention just because we're talking about notifications again, this is Ross windfalls tool and it's called, I'll put the URL up there. It's called turbo admin.com. This is really nice. It's a Chrome extension and I believe it's Firefox as well. I think that might be the limits.
So it's, you don't have to install a plugin. It sits in your browser and every time. It detects that you're looking at a WordPress admin URL, it can carry out a bunch of different tasks. So for example, one of the things that can do I'll just put up the list on my screen. You won't be able to see it, but it can disable the full screen block editor.
Oh, it's always got the WordPress side bolt, which is quite nice. It can also remove the block editor welcome screen so that if you're, if you've got an, a removed your cookies and you don't want to go through that ma that tutorial again it can list out a bunch of table shortcuts. It can hide admin notifications.
So that's the connection to this bit that we're talking about now, whenever an admin notification comes up, it says high hide at the end of it. It's the ads of bottom. I think the word isn't hide, but basically there's a button implying, just make this go away and it doesn't get rid of it. It just puts it into its own little space in the UI.
The little bit at the top of the WordPress admin, where you can drop down the bit at the top and you can look at some additional secretaries and what have you, it puts it into one of those. And so until further notice so that you can go and look at them at the same time. And then it also adds this little shortcut menu.
If you view spotlight on Mac, maybe there's something equivalent on windows, but basically you can just start typing in here. So I don't know, type in posts and everything to do with posts appears, and you can then just click whatever it might be and anything in the WordPress admin you can do. And it's really clever.
And so you only have to install it once. Yeah. Yeah. It's a good, it's a good deal. I think it's $35. For, I think forever or there's a free trial. Oh, there wasn't a free child before. That's interesting. He's added a free trial, which is quite nice. I've been using it for a couple of weeks. You invoke it by you set your own keyboard shortcut.
And then you just invoke it and off you go. It's brilliant. It's really cool. Very nice little plug there for, so that's cool. Let me take that away and let's move on to the next piece. Actually. I'll just do a couple of bits and pieces. It's a, it's been all the way down today and it's doing all the commenting.
That's fine. Oh no. Stephanie's notifications need a notification. Census has been yep. Indeed. Somewhere users can access and make aware of what's happening. Update is required. Something you can minimize, all products should adhere to it. I think we're all in some sort of agreement. So that's good.
Yeah, it was Ross you're right. Strategic to do. And. Oh, yeah. Yeah. Th this isn't it. Yeah. On Ross's site for the turbo admin. Yeah. It's cool that you can actually interact. That's a form on the webpage and it'll invoke what it will actually look like. Yeah, it is. It's a nice go and give that man, a coffee it's a 35 bucks.
You'll definitely get your time back with, if you use WordPress more than like once a week. Okay. What's next? All right. The tricky subjects of the week, I suspect we're going to talk about this awhile. I don't, I hope that everybody's comfortable with us talking about this because I don't think I can avoid it.
What's going on in the Ukraine is. Boy. Really we were sitting here two weeks ago. I miss last week because I couldn't hear, I had a problem with my ears. So the last episode that we did Sabrina Xie, Dan was on the show and she had at that time we had no Russian engagement in the Ukraine.
They were over the border, but they hadn't at that point crossed over. Now things are very different and she's been telling her story very publicly about trying to get her family out and meet up with them in Romania. I believe I spoke to her on messenger the other day and it looks like they've managed to get out, which is amazing.
But obviously it doesn't matter what sector you're in. If you're in banking, they're taking a stand. If you're in the entertainment industry that taken a stand, maybe WordPress with 43% of the web needs to state take a stance. And so it is, there's lots of people doing lots of different things, I guess it depends on who you work for, what your reach is, what you think your exposure is, and those kinds of things.
But there's this lovely article which was written on the 3rd of March. So it's a, it may have, the landscape may have changed now. Sarah Gooding is called how the WordPress community is supporting Ukraine's resistance to games, the Russian invasion. I'm going to just very quickly summarize it. We'll go into.
Word fences response in more detail later, I feel like the security angle is the biggest component probably that WordPress can do to help at the minute, but Wordfence are doing things. We'll come back to that serve, which is a hosting company for all sorts of things, but they do. They specialize in WordPress as well.
In fact, Supreme Costa resou often comes on the show. He's one of the guys there, he works for serve bolt. They've decided to make their platform free to anyone hosting a website working to help Ukrainian people. So that's great news, right? If you've got the ambition to, I don't know, put a donation page up or something like that, you're hosting.
And it's fantastically quick hosting. I might add. So that's really cool. There's a whole load of other things happening down here. There's lots of photos about community members. Who've been well in this case. This is quite a remarkable story. It's in a seven day car. I don't know how you pronounce that name.
I'm sorry. If I've butchered that decided to take a stand member of our WordPress community, she filled the car up with the necessary things, hired a van, if I'm right. And she drove the two and a half thousand kilometers to Poland to show people back. That's a big on the taking really?
[00:47:57] Andrew Palmer: And she did.
She did well with that when I followed it, I followed her Twitter journey on that one. So if anyone just wants to follow you, do you have a Twitter?
Because
[00:48:07] Andrew Palmer: She didn't do it for any other reason that, we all feel a little bit helpless. Don't we can't all pick up a gun and fight the fight, the battle, but we can do things like drive two and a half thousand miles and then act as a chauffer to people and comfort them and do as much as we do as much as we possibly can.
It's a, it's one of the most distressing things that's happening in our all worries is just this, we've got mine mile, we've got Yemen, we've got Tibet, we've got all of these people being downtrodden by these unbelievably gold syndrome desk spots and people that have just been in who, who just thinks that they're the best things since.
Trying to control people by force and by literally murdering people in the streets and getting away with it, I feel very strongly about these people and how we can control our politicians, not to be these freaks of nature that just take bribes off anybody. We've got Dominic Raab in this country who is a former human rights lawyer standing up at a Tory meeting, announcing himself as a Tori member.
I am a Tori and I don't believe in hue in the human rights act. And then now we're sending into another country. I Europe talking about human rights. We mad, we're crazy people to vote these people into power. So we have to get hold of our politicians and make sure that they work for us, remind them every single day they work for us.
And it's, that's my. Podium gone, but I just, I can't stand the way the world's politicians are just becoming greedy despots and it's driving me crazy.
[00:50:05] Nathan Wrigley: I think one of the things that I'll quickly go back to this and then I'll come back to that. First of all Andrew looks like Michelle has dug up the Twitter handle for Ines.
It looks like at mother of code, if anybody wants to reach out to her. I think the one thing that I get out of innocence endeavor is just the fact that she's I've felt really powerful. And but she's managed to be better than I have in that she's managed to get in a car and think, do you know what I'm going to take a bit of time off and I'm going to put myself out and do something to really help.
And I think it's the inspiration that I draw from that. And hopefully anybody else who reads this, even if it's a small thing and they decide they're going to go down and donate some clothes or a little bit of time for people who might be coming their way or providing some accommodation, whatever it is.
I think innocence, little gestured, little, it was remarkable, but an amazing gesture just demonstrates that we're not powerless. There's a whole load of other things down here. This is a really nice one Cracow blocks. I didn't realize, but the cocoa block team of some 40 plus people. They make they make plugins for WordPress.
I believe, forgive me if I'm wrong, but I think it's elemental that they mostly hook into they're carrying on working and it the locations in Lviv and cave. And I can't pronounce that one Mikko live. I'm sorry. Again, I'm not able to do that. They've decided to keep working as they can.
They put a donation on their webpage and if you feel that it wants to donate, they're gonna forward that donation to the Ukrainian army paid memberships, pro Jason common CEO. He's put a tutorial on how the internet businesses can find their Ukrainian customers. I actually saw nothing to do with a WordPress, but I saw there was a seems to be this growing swell of people who were booking Airbnbs in the Ukraine with no intention.
Yeah.
[00:52:12] Andrew Palmer: That's a great way to donate actually it's a fantastic way to donate because they then can put people up and all that kind of stuff when the game, and there are hundreds that you've got to be careful when you donate to any charity. Let's use our internet knowledge and just make sure that we are donating to the right causes because there are plenty of fishing sites out there that are saying that they Ukrainian donate to the Ukrainian.
They're trying to go through. Known
[00:52:41] Nathan Wrigley: sources. Yes. Yes. That's a good point. Mike demo, codeable, he's the the community development lead. They are doing daily wellness checks with their their guys over there. And they're expediting payments. So I guess, if you're in the need of some work to be done, and there's a possibility that you could make it go through codeable that might be a laudable thing to do because it looks like COVID we're going to try to make those payments happen in a judicious way.
Namecheap which is a domain registrar took the kind of interesting step. They said that they were going to terminate all Russian customers' accounts within six days they've since walked that back and they've gone to the 22nd of March, so not much longer, but a couple of weeks. But if you are a Russian customer and you're using Namecheap, it looks like everything's about to end that obviously got mixed reactions because the, not everybody in Russia would agree I'm sure.
And people who have no, no interest in this war whatsoever, feel like they're a little bit hard done by a go daddy. What an extraordinarily large amount of money, the co the is donating half a million dollars. To humanitarian relief, they're also renewing at no extra cost or sorry at no cost products or services that are set to expire in the next 60 days.
I don't know if that policy will become we'll get reviewed. Should God forbid things be going on, but there's just a handful of things you can see this article carries on a little bit more, but there's just a handful of things that members of the community, the WordPress community had going
[00:54:24] Andrew Palmer: follow Andre dry as well at Ross followed follow him because he's from here.
Yeah. He's giving 'em cause he's living in the center of Keef. It's, it must be so scary guys,
[00:54:39] Mark Westguard: incredibly
[00:54:41] Andrew Palmer: 80th coming in and. Invading your country. What is that?
[00:54:46] Nathan Wrigley: This is remarkable. Ben, are you saying that you've reached out to their support and their support? The, sorry, I'm back to Cracow blog.
If you can't see on the screen. The crocker block team who we now know are based in the Ukraine, they're answering questions. Is that like support related questions, they're still carrying on as normal. I have to say. I've become a bit of a victim to I think the term that I saw somebody on the BBC.
Use is doomed, scrolling this idea that essentially, I just want to, I really, this story has appalled me and fascinated me in equal measure. I want to keep up with it. And I personally have found it quite hard to just get on with normal life. Cause I just, I really want to know what's going on and I want to be aware.
And so I've sat at this computer and I've definitely not been as productive as I might have been over the previous weeks. So I don't know how somebody's working for the Cracow block team in the middle of Kiev or wherever they may be is carrying on. But I guess that's a Testament. So anyway, there's that piece, we'll come to some more pieces in a moment.
I'll go, Kathy. I don't know if you've got anything you wanna add here.
[00:55:56] Kathy Zant: No, I just, I feel for everyone who's involved in that, it feels very bad for the Ukrainian people, but I also feel bad for the Russian people and. I th I feel bad that they get punished for something that the government is doing.
And it's just so sad all the way around. I can't watch the news at all. I can't watch it. It's too overwhelming. But as someone who works in marketing, I have to stay aware of what, my constituents that I am communicating with what they're feeling too. So it's a very difficult balance, that I think all of us who are, speaking with people in the community who are going through a lot, or even if somebody's not in Ukraine, someone who's paying attention to it can be very well, emotionally affected by it all.
So it just requires a lot of sensitivity right now. And I'm seeing a lot of that in the WordPress community that, everybody is being very sensitive to the fact that we, as a culture worldwide are going through a lot.
[00:57:05] Nathan Wrigley: I guess somebody in marketing, we've seen companies in ways that I honestly wouldn't have imagined.
We've seen companies in the recent, like last 10 days falling over themselves to, to distance themselves, to close down operations in Russia. And I suppose from a marketing point of view, that is something that every company needs to be really aware of. What the current public consensus is around that and whether or not, for example, a hosting company might like to remove its offer in Russia, is that something that people would approve of, or not?
You've just got to be mindful and seems like a lot of people are doing those kinds of things, companies. Yeah.
[00:57:49] Kathy Zant: I just, I, it makes me sad that. That the Russian people who may be using those services are, obviously they're affected by their government doing things, but then also then having a sanction type of activity happening, that's affecting them directly.
Like this company like that I've been doing business with for, 10 years is now no longer doing business with me because of something my government is doing. And so I feel for the people who get stuck in that kind of position, but then I also notice it's like we're saying that we're putting sanctions on Russia, but always still needs your oil and gas.
And so there's this whole thing. It's like sanctions, but don't make it hard for us, we still want your oil and gas, so it's just a very sticky situation. It shouldn't be happening in the first place. Obviously we have so many things politically in place for diplomacy to, to come first rather than military action.
And I, yeah. Why aren't we using more of those?
[00:58:53] Nathan Wrigley: It's really interesting because, sorry, mark. Were you going to say something? I don't go ahead. Okay. I'll be very brief. I was just going to say we are in a pretty unique space though in the information space is, has been dominated over the last what, 10 years or so by large social networks.
And everybody seems to have thrown their lot in with those lugs social networks. And it would appear for example in Russia, the news that I'm getting anyway is that there seems to be some clamping down on those, the ability to access, I don't know, Instagram or Tik TOK or whatever it may be, whether that's coming from the government or whether it's the platform deciding to shut off the fire hose to that particular country.
And so if you bond lens, something like a free bit of hosting. So surf bolt was mentioned, and obviously GoDaddy was mentioned just then and you have a WordPress website. You've suddenly hope potentially you've made it. You've removed the ability to be silenced and you can put out your own content and show your own version of the truth and put your photos up there.
And you're not subject to the vagaries of the government. Clearly that's not quite true, but you may be less susceptible and it may be that even if you're just trying to post your own face. That might be a useful thing. Anyway, my point being WordPress is a remarkable tool. It enables people to create their own content freely without, without restriction.
And so we are in a good place where we can offer things that potentially nobody else can. Sorry. That was longer than, oh yeah,
[01:00:32] Mark Westguard: no, no problem. I don't know where to start with this. It's the misinformation that people in Russia are receiving is just, it's a side effect of the information age that you're talking about.
It's great that we can get information out there quickly, but it can be controlled by governments pretty easily, block it out, what they don't want people to hear. They're encouraging people to tune in to their misinformation. For me, I think that the two things that I've seen on the news that have been the most scary is people in the cities, in Ukraine going about their daily lives.
In, in the most normal way, they're going out having a cup of coffee and 10 miles down the road. You've got a Russian convoy coming in. And I, and when I see about, the Crocket block team carried on as normal, I really hope that they're going to keep themselves safe because there's no early warning with this stuff, but they're just coming in and firing rockets left right.
And center it civilians. So I really hope they stay safe. And for me the refugee situation is probably the most heart wrenching to see on the news. When you see a family coming across the border, dropping their children off and their wife, and then going back into the country. I was amazed yesterday when I forget which news channel was watching, but just seeing the cars coming across the border.
Dropping people off. I didn't realize those cars were then turning around and going back in the company even if they weren't family members, they're just going back in and trying to get as many people as possible. Yeah I, it's inevitable that the cities are going to get a full to this absolute madness.
I hope that they can defend themselves as much as they possibly can. And I hope that the people there do whatever they can to stay safe. It's just a wretched situation. It really is.
[01:02:37] Nathan Wrigley: I feel like we're in a community that potentially has an ability to, I don't mean affect the outcome. I don't think that, but maybe affect the possibility of people getting information out there and things like that.
So if you can, if this conversation has inspired anybody to do something a bit curious and a bit different than, Figure out some way that you could help. It doesn't have to be driving thousands of miles. It could be, I don't know, paying for somebody who's hosting or taking over somebody's website or whatever it may be.
[01:03:13] Andrew Palmer: I just need to want to say one more thing. If you're in the UK in under every single MP and asked them why we've only allowed 50 Ukrainians to come into our country
[01:03:26] Nathan Wrigley: now, is
[01:03:26] Andrew Palmer: it when Poland have allowed half
[01:03:28] Nathan Wrigley: a million? I think it's up to at 700,700,000.
[01:03:32] Andrew Palmer: It's just, we are just crazy people. Yeah,
Yeah.
[01:03:39] Nathan Wrigley: Okay. So contact your MP or member of Congress or whatever it may be depending on where
[01:03:45] Andrew Palmer: you live in Kansas. Got done a comment. If you can see that, Nathan, that's quite a valid
[01:03:49] Nathan Wrigley: one. Yeah. Put that one on the screen a minute ago. So it says, I know it's okay. About how we post yeah. I guess any platform can be used for ill.
And yeah, I guess that comes with the nature of opensource. Let's hope that the good outweighs the bad and
[01:04:09] Kathy Zant: it's got Euro Ukrainian colors and solidarity with the blue and the yellow.
[01:04:15] Nathan Wrigley: This is the colors. This has always been the colors. And it's just a remarkable coincidence. I D I, I kinda felt that I didn't need to do that whole changing the color thing for the first time.
Always all coincidence. If anybody is watching for the first time, it's not a, that's just the colors that we've got. Okay. So let's move on and talk about some more specific things, because they were really interesting to hear about lots of endeavors in the community and so on, but if you're more concrete bits, maybe some stuff, which you didn't know, firstly, Wordfence Kathy.
I don't know how long ago Kathy used to work for offensive few years.
[01:04:55] Kathy Zant: Yeah. I made the switch last year.
[01:04:59] Nathan Wrigley: Oh, is it okay? Yeah. So anyway, Wordfence accompany that Kathy is very familiar with. They put a post out that obviously the security side of things and preventing websites being taken down is probably a really key component.
And we're not just talking here about little tinpot blogs necessarily. It might be that a lot of really important institutional stuff is built on WordPress. And so the ability to stop those sites being taken down by, I don't know, D dos attacks or whatever could be quite important. So this is March the third.
So this piece is four days old now. So who knows where these numbers have gone, but the surge. In attempts to take over websites coinciding with the day that the Russians moved into the Ukraine was pretty, pretty easy to spot. They apparently have 8,000 sites which are covered by Wordfence in the Ukraine.
My understanding is that anybody that's in the.ua top level domain has now been offered the premium. Tier of word funds. So there's the free version, which gets the updates and the firewall. And what have you, I think those things roll out up 30 days or so later. If you're in the Ukraine, you can now have that, all of that top level protection gratis until further notice and the, you can see the sort of spike here.
Basically, there were very few attacks and then beginning looks like the sort of 2nd of March things started to ramp up. And at this point, the, it looks like there's about 10,000 books block blocked requests. It says here, I won't go into the details of all the IP addresses and stuff. Cause it's probably not all that interesting.
Bart's 10,000 block requests per hour, or about a quarter of a million block requests from known malicious IPS. And that was four days ago. So maybe that number has now got a lot bigger, so important work, Yeah, there's a website called Kiev international. I think it is Kevin international.
If one of you three could Google it for me quick. I think it's called Kiev international and it's a WordPress based website of journalists. I'm just trying to get the news out and it's been going for years and years. So it's, it's not a new enterprise it's built on WordPress and people in Ukraine, user it's written in English, but nevertheless it's used and it's WordPress and people want that news to keep coming.
And obviously if the. If the powers that be can take it down that's disaster. So thank you. Wordfence for doing this kind of stuff. I'll let everybody comment in a moment because there's just one more little piece. I don't quite understand the motivation for this. Maybe you've got more intelligence than I have, but it would appear that one of the initial targets, again, we're on the Wordfence website.
This piece is called Ukraine. University's hacked. As Russian invasion starts, it would appear that there's a real direct correlation between a university websites seem to bear a significant proportion of the attack. It started on 24th of February, so quite a while ago now, and it's ramped up in the same way.
And it's just, I can't, I don't know. I'm trying to figure out in my head why you might want to
[01:08:26] Andrew Palmer: influence his neck. You've got students around the world forever, since the Vietnam war have been. The advocates of peace. So you're going to hit the universities and take down their ability to get any information, any truthfully
[01:08:48] Nathan Wrigley: really good point.
Maybe that demographic is more likely to be willing to yeah. Yeah. And that's a good point. Anyway, the point being on the website the, it ramped up and just, it's a curious story about where it ramped up from. Cause it looks like it was ramping up from somewhere in Brazil, which then got routed via, I'm going to say Sweden or Finland.
It's one of those two. I can't remember. And they, these attacks don't come from the Kremlin the IP address of the Kremlin they're going to be done in all sorts of ways. It's really interesting. Today. I read a piece that the anonymous hacking network, obviously nobody quite knows who that is.
Collective. They go the anonymous collective. Who often are like in the news for taking down things, people might Totten moan about, it seems like they've they found their mojo because now it looks like they're taking out some of the big, some of the big things in Moscow and whilst, nobody really approves of hacking.
Maybe there's some part of us, which is not quite so annoyed when it succeeds in that way. I've got to be careful with my words that as we go offline okay. Applauds to to Wordfence for doing that, I'm sure that all the other platforms are doing similar things. I did see a web WebEx, sorry, shouldn't use that word anymore.
Patch, stack piece saying something similar. This one just came to hand. So I'm sure the story is true elsewhere. So on the security piece, anybody want to add anything?
[01:10:33] Andrew Palmer: Yep. Always loud mouth. You know what gate concerned me, where they say we've also effective, immediately blocked Russian government websites from using Wordfence
that's a bit concerning.
[01:10:48] Nathan Wrigley: Only explain that. Cause we talk this through before the show began and
[01:10:53] Andrew Palmer: they, that shows that they've got the ability to just turn you off no matter what, whether you agree with it or not, whether you're a paid up member, whether you've got a pro account, you're not going to get your updates from their servers.
You're not going to have your firewall is down. Basically. If you're just using word venturing for your firewall, hopefully you're not using a server wife or whatever, but it just cite concern that a plugin has so much power over, over the security of a website. That's my concern. It doesn't matter that I might agree with them.
Doing this to particular websites, but it just concerns me that they have the power to
[01:11:39] Nathan Wrigley: do that. Yes, I understand what's it called when you infiltrate? So let's say, for example, if you are, if Microsoft were to get infiltrated and then they distribute their patches to all the Microsoft computer and those patches, which they believe to be updates, they then infect all the other computers.
There's a name for that kind of attack and I've forgotten what it is. Anyway, yes, you can imagine the horror. Imagine the scenario where one of these security companies in fact was responsible for. Something horrible and it was the conduit where we have it. We
[01:12:15] Andrew Palmer: had it, we virus die because they are in their Russian, that sort of thing.
People don't want to use virus die now because they're Russian. And also when updraft plus had that virus and WordPress did an automatic update, what it means as a WordPress website owner is that you don't actually own your website because even though they've done it in the best possible taste, like all the best possible reasons that linguists joke they're best possible.
[01:12:46] Nathan Wrigley: But the the other shows
[01:12:51] Andrew Palmer: it just Kenny Everett that we don't have control of our websites either. We I'm getting a little bit conspiracy theory here, but I don't, I'm not that way inclined, but it just smacks of. Ouch. I know what they would say about Wix and Shopify and all that kind of stuff.
You don't control your website. This is proved we don't actually control our website either.
[01:13:19] Nathan Wrigley: She heard a story about Wix earlier in the week. I think it might've sorry, last week, I think it may be like Wednesday or something. It turns out that a huge amount of the workforce for wicks are based in the Ukraine and in a remarkable display of solidarity they got them.
Forgive me if my facts are wrong, but memory tells me that they got them all. They managed to somehow get them all on the planes and ferry them to wherever they needed to go. And just, that is quite a thing to do, get that entire workforce out of there in that way. Yeah, that's amazing. And I've now forgotten what I was going to say about Andrews, but
[01:13:59] Mark Westguard: I think to Andrew's point any system that has a cloud-based component to it and have control over it's the same situation, but it's, at the end of the day, it comes down to trust.
And I think Wordfence definitely demonstrating that they're doing the right thing. I think the important thing with these attacks is to the thing I like about Wordfence is they're not just blocking Russia. They are blocking specific IPS that are known to be attacking websites. And I think that's important, when it comes to hacking most people, aren't going to hack directly from a Russian IP address.
They're going to go via something else. And the fact that Wordfence has the capability to block any IP and not just do it by countries is great. So I think any level of protection you can add to your website such as using Wordfence is awesome. I also use a lot of front-end stuff like CloudFlare, for example, where you can block IP block by country, anything like that, but these hackers know their way around things.
When I see, I do hosting, I host a ton of client websites. I know Robert Ken's does as well. Who's mentioned in, an increasing denial of service attacks. But what I tend to see now is that when these attacks are coming through, it used to be maybe two years ago, you'd see. Emilia and attempt to come through when you website from just one IP address.
So you could block that one IP address quite easily coming through from a huge range of different IP addresses from all over the world. So having something like Wordfence on top of that is fantastic. Yeah.
[01:15:41] Nathan Wrigley: Somebody that's got your back. Yeah. So thank you to Wordfence for doing that. That's amazing.
And all the others that I didn't mention, whatever your endeavor is. I think the takeaway from this is that we're not powerless. There are things that we can do in our industry, which do put us in a position of some responsibilities. The word I'm going to use. Another website to check out is this one it's called a UA, S U a cyber.
Dot com this list came up, it cropped up the other day. And it's a it's it says on the screen, it says it and cybersecurity assistance for those affected by the war in the Ukraine. And basically, so what's what appears to be a growing list of it offers from different companies. So it might be NGOs who are doing things to website security.
There's a whole list and it's growing all the time. So if you are interested in this, that might be worth looking at as well, there might be some things here. And the whole point is that you pick the endeavor. Oh, I haven't got it on the screen. That was rather foolish of me. There we go. Ah, there it is.
It's you a cyber help.com you go down. Pick the aspect of technology that you would like to donate to, and you click a donate button and I got this from a reputable website. It was probably possibly the BBC or something like that. So I'm going to assume that this website is bonafide. You can obviously get in touch with me and tell me to re withdrawal that if it turns out not to be, but let's hope that those donations land, where they should be right.
That's probably the heaviest topic we've ever dealt with. And as an app, Panacea or that just let's lighten the mood just briefly. We've only got about eight minutes left. I feel like this is ridiculous, but here we go. 2nd of March, Justin Tadlock, WordPress Tavern, WP Tavern, WordPress ditches, P, and technical jokes in favor of more inclusive language and Clara code.
I didn't know. Apparently in the something like, what is it like 6,000 lines of code and WP includes forward slash formatting dot PHP. You will find references to P
[01:18:14] Andrew Palmer: I'm saying mark knew cause mark don't you use WP or soapy function, but you definitely see where you, we used it the other day and spotted it.
Oh, really?
[01:18:26] Mark Westguard: What did you use it for comments all the way through WordPress core, but this, I think one of the last times I was on WP because we were talking about this topic and now this is the summary of, this is the outcome of that discussion, but. Yeah. Anyway.
[01:18:44] Nathan Wrigley: It was quite interesting cause Robbie McCulloch who's the one of the founders of BeaverBuilder he got the first comment and he said, anyone willing to modify the code behind WP a U top must be a real whiz.
Somebody commented on the fact that he'd use the word, whereas I'd be, yeah, I'd be afraid. I'd be too afraid introducing a data leak or something like that, which pretty much that was not going through his head at the time. Nevertheless, a real wizard at data leaks.
[01:19:15] Andrew Palmer: I think we can spend a penny of better support and relieved.
It was just a simple change, he's, I don't know whether he's a couple of tequilas to the wind on that one, but he definitely, he's a funny guy.
[01:19:33] Nathan Wrigley: Anyway, all of this silliness, hasn't been stripped out of WordPress, sorry, WordPress core. So just a bit of silliness there and let's, ah, really want it to do the CSS thing, but I think we're going to run out of time. Maybe I'll hold that back for another day. There was a lovely article on smashing mag about new CSS features.
It says it's for 20, 22. So I've got like another eight months or so to cover that one. So we'll do that another day. Cause I don't want to miss this one. Was this Cathy? Did you put this one up in the show notes? Do you want to just run through, we're looking at the YouTube.
[01:20:07] Kathy Zant: Yeah, the YouTube page basically has the streams for the word Fest live that took place 24 hours of WordPress content.
If you go to word fast.live and look at the schedule there, that can help you find what you might be looking for, but there are so much great content from great speakers, all over the world who are bringing up topics that are important to the wellbeing of remote workers around the world. In the WordPress space, it was a great event.
And Dan maybe just is a hero to so many workers and remote workers in WordPress. So I just wanted to highlight the work that went into that because it's a great organization. Yeah,
[01:20:49] Nathan Wrigley: it really is. So if you want to just find it directly on YouTube, you go to youtube.com forward slash C. I think you can probably admit the C you can do big orange heart forward slash and videos, and you can find them all there.
Some of them are really long because of the way they structure their day. They don't block it into the day itself is blocked into individual hours, but the stream itself goes on for six or seven hours. And so currently the stream is in large chunks, six, seven, and in some cases virtually approaching eight hours, seven hours, 57 minutes.
I believe I saw in the big orange chart slack today that might be getting chopped up into smaller bits, but I'm going to show
[01:21:33] Andrew Palmer: got older. The sessions will be split out and posted up within the next few weeks.
[01:21:37] Kathy Zant: Yeah. And just shout out to Michelle who just made, she was. She just made so much of word fast happen.
Just an amazing contribution. She works
[01:21:47] Andrew Palmer: at different times at times time, she's in a different time zone. She works. What? 36, 48 hours a
[01:21:53] Nathan Wrigley: day. It isn't that there are any of her. I know it must be forever. It must be. At least
[01:22:01] Andrew Palmer: people say I don't sleep, but she, Michelle, you're not getting any sleep what's going on at her.
[01:22:06] Nathan Wrigley: The show does need a vacation.
[01:22:09] Mark Westguard: We should also mentioned on the word festing that they were trying to raise $3,000 for during that event. So I, that was one of the things. I mentioned my recommended link will be to donate to a big and chart and
[01:22:24] Nathan Wrigley: raise the mind for them. Yeah, I completely agree.
So big orange heart.org. If you want to go and donate big orange heart.org forward slash donate. In fact, if he wants to come and donate, but loads of free content for you. Maybe after consuming some of that content, if you're not willing to donate yet, maybe you'll feel more inclined to do after that is there's a solid day, literally two days plus of content there.
And just go into the big orange chart, sorry, wordpress.live website. You can look at the schedule and see which bits of those might fit into your schedule. Thanks Michelle. For that, she says in her humble way, it was definitely a group effort we all did so well. Thank you, Michelle. Yeah, well done. Little bit of a chance for a.
For Andrew to tell us about a different event, this one hasn't taken place yet, this is coming up or what are we like six weeks. I'm going to say roughly from now
[01:23:16] Andrew Palmer: 26th of April to the 29th, 2022, the agencies, web agencies summit. It's it's an agency summit. It's aimed now at web agencies, but also creative agencies and helping people with work flows, got loads of lovely people presenting and doing all sorts of stuff.
There's me
[01:23:35] Nathan Wrigley: and my shed.
[01:23:38] Andrew Palmer: So I did that last year. I was co-host with the inevitable what's her name, Christina?
[01:23:45] Nathan Wrigley: Romero's
[01:23:46] Andrew Palmer: no, Stephanie Hudson was my, I was just, I'm just taking the Mickey and obviously Vito PedEgg my co-founder in bertha.ai as well. We work as a team. We just try and bring this event to.
Everybody and make sure that people enjoy it more than anything else. It's quite a big event. It's very tiring. I won't be able to do anything else for the full, however many days it's on. We've got some, we've got some stuff going on. That's also join app it's free after him.io forward slash
[01:24:22] Nathan Wrigley: summit.
Yeah. So look forward to seeing you again. April 26th to the 29th. So it's a four day event at a rim, 80 a R I m.io forward slash summit. There's a, there's an email sign up form, right on the right at the top of the page where you can get you get yourself onto their email list so that you can be notified about what's going on.
Thank you. Okay, so right. This is definitely going to change. Okay. Now, if I can get this to play, this is pure genius, right? This is some Australian fella. I can't remember his name. I'm going to, if I'm getting this off of YouTube, but it was on the BBC website. Oh, it is on the BBC website. I thought it was on YouTube.
He, a few years ago, he's I guess he lives near the coast. He decided he would just plunge his GoPro into the sea because he goes out collecting nets or something like that, or your fishermen in some way or something like that. And it's just every time he pulled the video out though, is he's remarkable videos of what can only be described has mental crabs, like men.
And it started sending them to his friends and they were like, this is gold. Get it on the internet. So that's what he's done. And it's been picked up by the BBC. So I'm going to play it for you. There's an, it's obviously intersperse with them, but check these guys out, let's play. Let's see what happens.
Come on.
It's just doesn't stop.
They just literally follow all day every day and they attack anything that comes by. So I'm in my ears. So I'm finding that very hard to watch, to be honest, because I'm trying to listen to you guys at the same time anyway, go and check it out. The thing you want to you, the thing you want to look for is crab E cam the underwater crab video, captivating Australia.
Bloomin' excellent. It's two minutes of your life. You're never going to get back, but I guarantee that you might giggle that's as good as it gets. I've overrun by one minute. I'm very sorry about that. Anyway, so yeah that's it episode 1, 9, 9 over just before we, just, before we end a couple of things if anybody wants to share something different, like what they're doing this week, I'm just going to be creating podcasts, which is what I always do.
And we're thinking about kicking off the page, builder summit, reaching out to speakers and sponsors and all of that kind of thing. So that's going to be my enterprise for the sweet. What about you, Kathy?
[01:27:06] Kathy Zant: Oh I, themes is doing disaster week that starting tomorrow. So I'm teaching two hours of security.
First of all, the worst hacks I've ever seen. Don't get to see those quite as much anymore. And I'm also talking about incident response. So incident response planning for. When a hack happens, not if so that's happening tomorrow. And you can find that on I theme site somewhere.
[01:27:32] Nathan Wrigley: Thank you so much. Thanks, Kathy.
And Andrew, what's happening?
[01:27:36] Andrew Palmer: Oh, just got a few updates from birth, a couple of JVs going out there and also I've just booked my flight to cloud fest.com. So I go to Germany at the end of this month.
[01:27:48] Nathan Wrigley: I don't know. He-Man and you get to hang out with pat sharp all day as well. It couldn't be better. He calls me every morning, but he goes, does he ask you about how, how does my hair look today?
Has it changed? And mark, what's going on this week translating
[01:28:05] Mark Westguard: Ws form into other languages and sorting out my tickets to Porto for work, Kathleen. Yeah, we're going to be sponsoring that. So what our little booth there in case anybody wants to come and see us and looking forward to it.
[01:28:20] Nathan Wrigley: Oh, nice. Oh, do you know? I just keep hovering over the button and never quite punished. I know. I know. I know. I'll try harder at hovering over the bottom. Yeah. Anyway, thank you so much. Would you mind this one little conceit? If you don't mind just waving. That would be really not all of us at the same time.
And then I can use, oh, Cathy's frozen. Oh no. There we go. There was a brief moment where we got all four of us. I'm going to, I'm going to, so this episode is always going to be called Jonathan's a bit fickle. Cathy's frozen. We'll have to see when the show and what, sorry. Andrew's a tree. Oh, okay. I've got that one as well.
We can do that after the show's ended. Thank you so much for you, three being here and thank you to anybody who joined us, especially those that made a comment. Really appreciate it. Have a good week. Take it easy.
Support WP Builds
We put out this content as often as we can, and we hope that you like! If you do and feel like keeping the WP Builds podcast going then...
Thank you!