The WordPress news from the last week which commenced Monday 23rd January 2022
Another week, and we're bringing you the latest WordPress news from the last seven days, including…
There's quite a few proposed changes to the way that WordPressers communicate.
Awesome Motive Acquires Thrive Themes, their second acquisition of the year.
Yoast has a shiny new UI.
Newsletter Glue is radically changing their product pricing.
Gutenberg 15.0 introduces sticky position block support, and some other nice changes.
It's Groundhog (Groundhogg) day!
AI, is the best thing ever. AI is the worst thing ever!
There's a whole lot more than this, as there is each and every week, and you can find all that by scrolling down and clicking on the links!
This Week in WordPress #239 – "Where in the world is Matt Medeiros?"
With Nathan Wrigley, Kathy Zant, Ben Gabler, Mark Westguard and Matt Medeiros (kinda).
Recorded on Monday 30th January 2022.
If you ever want to join us live you can do that every Monday at 2pm UK time on the WP Builds LIVE page.
WordPress Core
wptavern.com
Gutenberg 15.0 was released this week with some exciting new features for working with blocks and an improved UI for managing controls in the inspector panel. This release marks the end of the block inspector tabs experiment, which is now stabilized in the plugin…
wptavern.com
Gutenberg 15.0 was released this week with some exciting new features for working with blocks and an improved UI for managing controls in the inspector panel. This release marks the end of the block inspector tabs experiment, which is now stabilized in the plugin…
Community
Plugins / Themes / Blocks
wsform.com
The WS Form OpenAI add-on allows you to integrate the core OpenAI endpoints into your forms for the purposes of generating text and image content…
wsform.com
The WS Form OpenAI add-on allows you to integrate the core OpenAI endpoints into your forms for the purposes of generating text and image content…
newsletterglue.com
We're kicking off the new year with an announcement.
This year we'll be narrowing our focus to serve newsrooms and media companies.
We've also updated our pricing to reflect this new focus…
newsletterglue.com
We're kicking off the new year with an announcement.
This year we'll be narrowing our focus to serve newsrooms and media companies.
We've also updated our pricing to reflect this new focus…
wptavern.com
WP Migrate, formerly known as WP Migrate DB and recently acquired by WP Engine, has long since expanded beyond its initial release as a database migration tool…
wptavern.com
WP Migrate, formerly known as WP Migrate DB and recently acquired by WP Engine, has long since expanded beyond its initial release as a database migration tool…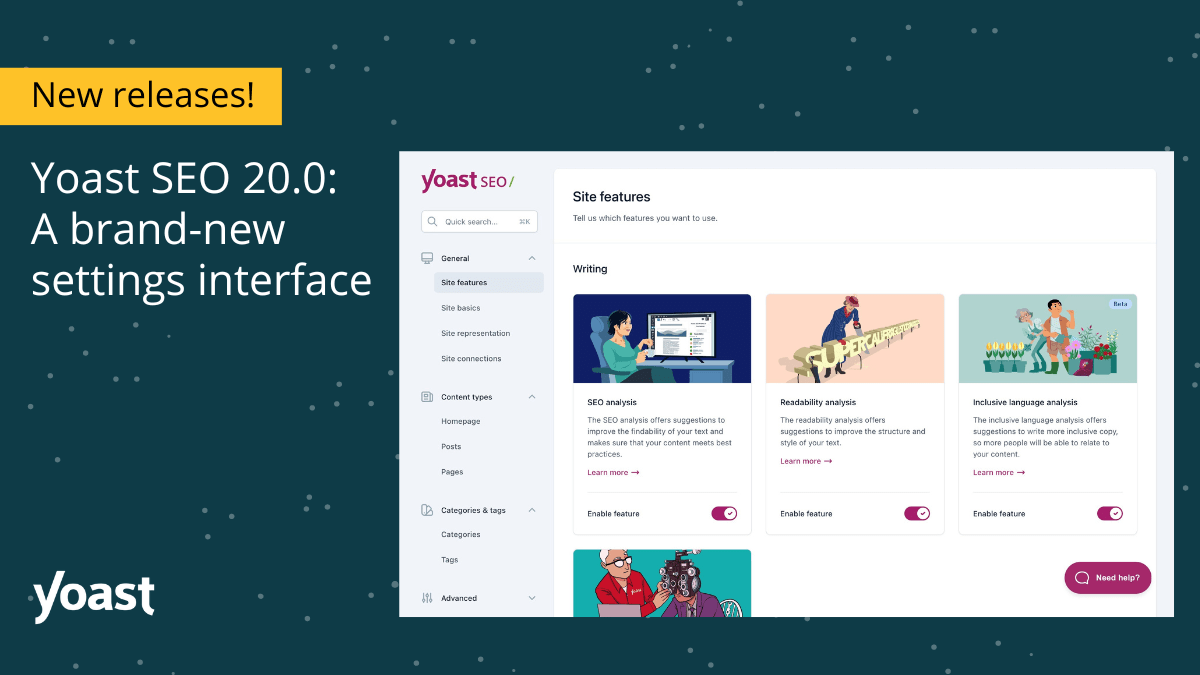 yoast.com
Yoast SEO 20.0 is out today. We're excited to introduce a brand-new, super-modern settings interface in this release…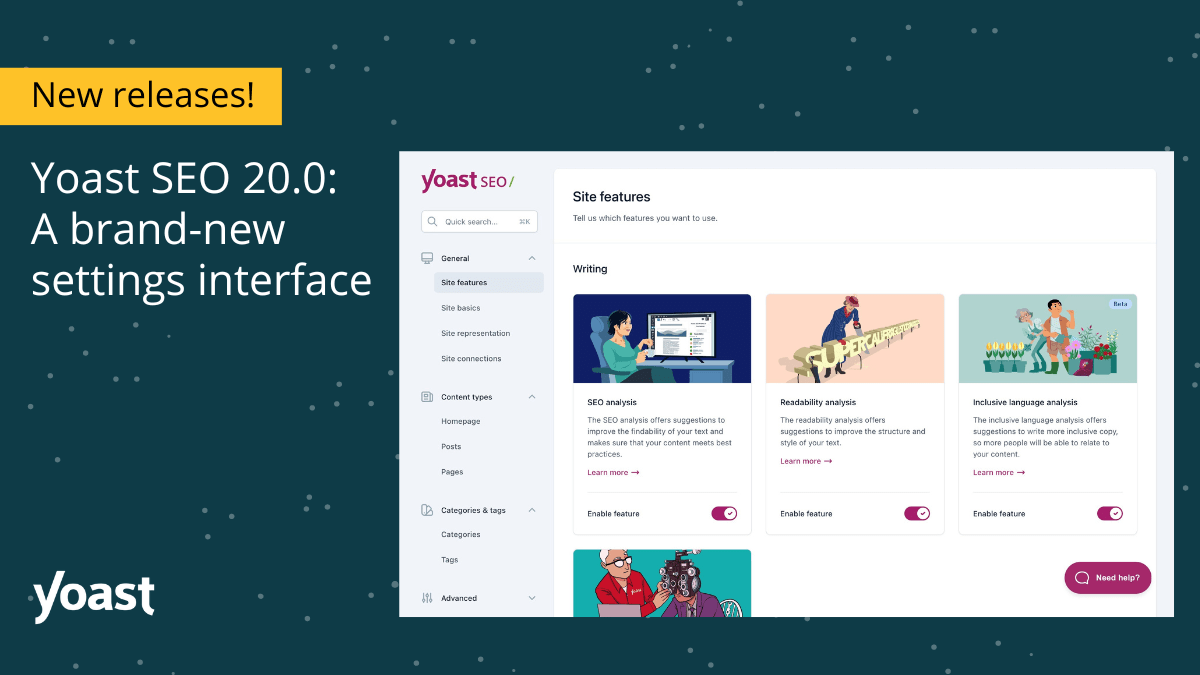 yoast.com
Yoast SEO 20.0 is out today. We're excited to introduce a brand-new, super-modern settings interface in this release…
wptavern.com
WordPress' Performance Team is working on unbundling the Performance Lab plugin after feedback from Matt Mullenweg who requested large features become their own community plugins with the possibility of becoming canonical plugins…
wptavern.com
WordPress' Performance Team is working on unbundling the Performance Lab plugin after feedback from Matt Mullenweg who requested large features become their own community plugins with the possibility of becoming canonical plugins…
Deals
Find a deal in our searchable / filterable list. It's like Black Friday, but every day of the year!
Find a deal in our searchable / filterable list. It's like Black Friday, but every day of the year!
Security
ithemes.com
Each week, we report the latest vulnerabilities in WordPress plugins and themes. Vulnerable WordPress plugins and themes are the #1 reason WordPress sites get hacked…
ithemes.com
Each week, we report the latest vulnerabilities in WordPress plugins and themes. Vulnerable WordPress plugins and themes are the #1 reason WordPress sites get hacked…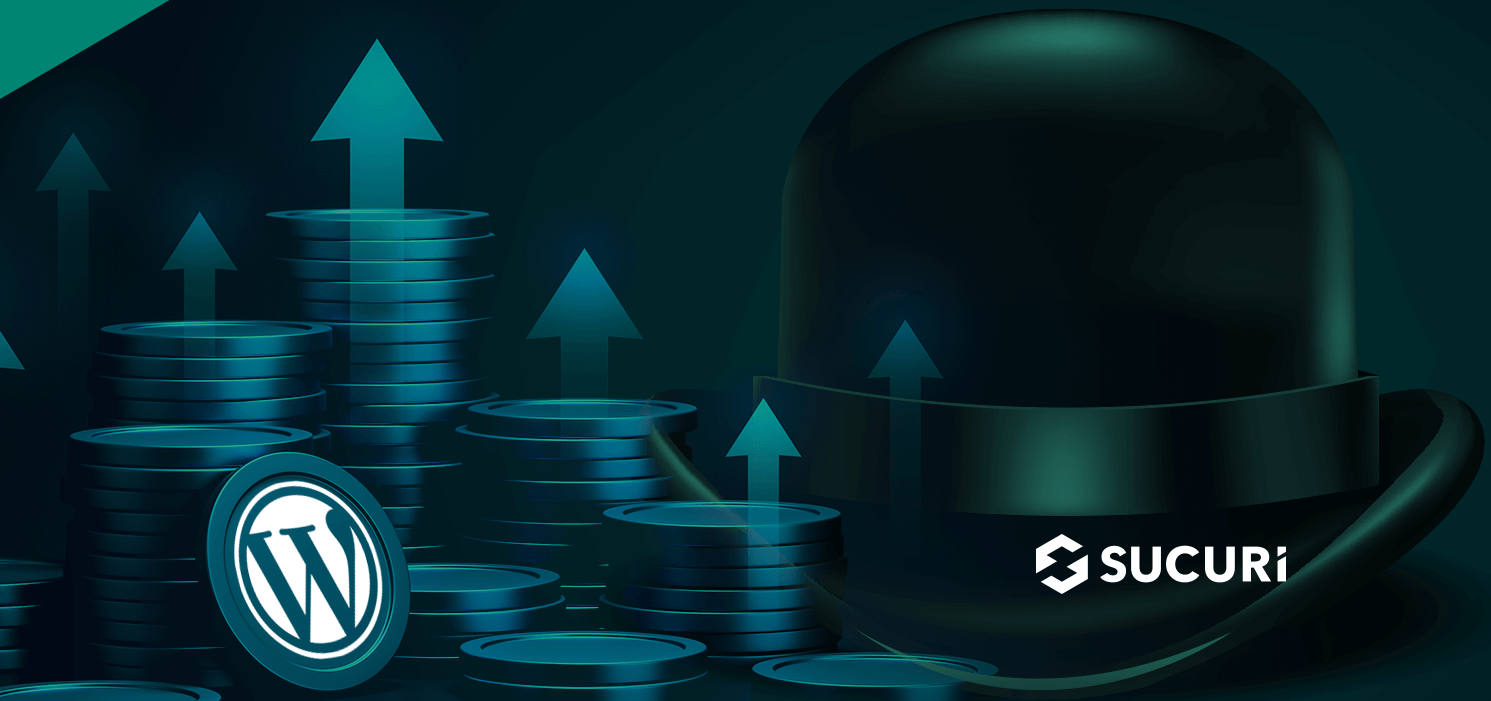 blog.sucuri.net
Learn about the latest wave of a massive WordPress infection campaign that redirects hacked sites to fake browser updates, malicious drive-by-downloads, and tech support scams…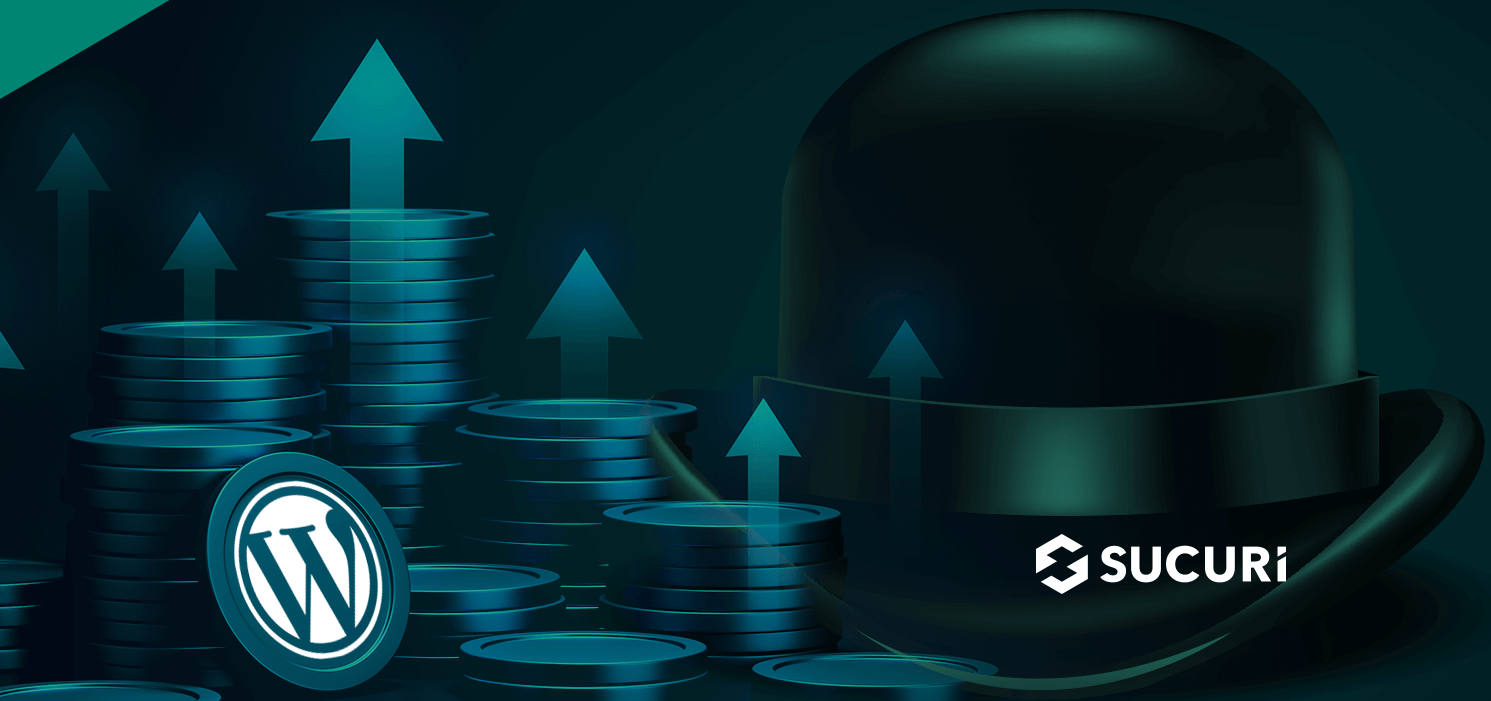 blog.sucuri.net
Learn about the latest wave of a massive WordPress infection campaign that redirects hacked sites to fake browser updates, malicious drive-by-downloads, and tech support scams…
WP Builds
On the podcast today we have Zach Swinehart in the second of an, unexpectedly, two-part episode. We talked for so long that I decided it was best as two episodes…
On the podcast today we have Zach Swinehart in the second of an, unexpectedly, two-part episode. We talked for so long that I decided it was best as two episodes…
Jobs
Post a Job If you know of a job in the WordPress community, please feel free to post it here…
Post a Job If you know of a job in the WordPress community, please feel free to post it here…
Not WordPress, but useful anyway. Mostly its about A.I. this week!
The WP Builds podcast is brought to you this week by…
Omnisend is the top-rated email and SMS marketing platform for WordPress. More than a hundred thousand merchants use Omnisend every day to grow their audience and sales. Ready to start building campaigns that really sell? Find out more at www.omnisend.com
The home of Managed WordPress hosting that includes free domain, SSL, and 24/7 support. Bundle that with the Hub by GoDaddy Pro to unlock more free benefits to manage multiple sites in one place, invoice clients, and get 30% off new purchases! Find out more at go.me/wpbuilds.
It's like Black Friday, but everyday of the year! Search and Filter WordPress Deals! Check out the deals now…
Transcript (if available)
These transcripts are created using software, so apologies if there are errors in them.
Read Full Transcript
[00:00:00] Nathan Wrigley: It's time for this week in WordPress, episode number 239 entitled, where is Matt Madeiros? It was recorded on Monday, the 30th of January, 2023. My name's Nathan Wrigley and I'll be joined this week by three maybe four guests. I've got Kathy Zant. I've got Ben Gabler. Halfway through. We're joined by Mark Westguard and also Kinder, joined by Matt Madeiros.
It's a WordPress podcast. So what do you expect us to talk about WordPress? There's a few things happening in the community, particularly around communications and the tooling being used. Are we gonna continue using Slack or should we move over to Matrix? And what about GitHub? Maybe that could be used for the community side of things.
Awesome motive have acquired Thrive Themes. Gutenberg 15.0 introduces some really rather helpful features. Yost SEO has a complete update to their UI and it looks really rather stunning. We get into the pricing model of Newsletter Glue and how they've really radically shifted the way that their business is being structured.
We also talk quite a lot about ai, whether it's good, whether it's bad, whether it's flawless. It's all coming up next on this week in WordPress. This episode of the WP Bills podcast is brought to you by GoDaddy Pro, the home of manage WordPress hosting that includes free. SSL and 24 7 support. Bundle that with the Hub by GoDaddy Pro to unlock more free benefits to manage multiple sites in one place.
Invoice clients and get 30% off new purchases. Find out more at go.me/wp builds. Hello there. Hello there. Hello there. How are you doing? It is episode number 239 WP Builds. We do this every Monday. Called this week in WordPress. If you fancy share in the show and joining in, that'd be really nice. Here's the URL for that.
Go to wp builds.com/live. Stick that in your Twitter or whatever you use in these days. We'll get onto that a bit later. But yeah, it'd be a really appreciate it if you wanted to share it. And as always, if you wanna make some comments, if you go to that page, you'll need to be logged into Google somehow or other, cuz it's YouTube comments.
On the other hand, if you're in our Facebook group or you're looking at our Facebook page, there's a slightly different process. Obviously you're already logged into Facebook as you would be, but you can't identify yourself. You have to click a little link, which will be embedded at the top. Just for the sake of it, it's chat.restream.io/fb.
So if you want to do that, be really appreciative. We have two guests today. We were supposed to have three. Matt Madeira sadly has had to pull out at the last minute because he's being a good dad, but never fear we've got him in spirit. As you can see there he is approving this message. I thought it'd be quite funny is during the show if I just randomly put that up when I think that Matt Madeiras would've said, yes, I approve of this message.
So let's see how that goes. He thought it was a good idea. . So see how that goes. But two guests today, firstly returning for like the 780th time, even though we're only on episode two 40. It's Kathy, how are you doing, Kathy?
I'm
[00:03:41] Kathy Zant: doing really well. Happy to be here. Good to see you.
[00:03:43] Nathan Wrigley: Yeah, good to see you too.
If you don't know Kathy, Kathy is a product marketing manager for Cadence W for Cadence at Stellar wp. She's also doubling in security and hacking culture. She's helped organize both Word Camp Phoenix and Word Camp US and Word Fest live in a minor role. You did say just before we started the show, you have quite a lot of hats over where you worked, don't you?
There's a lot of, there's a lot of things going on over.
[00:04:10] Kathy Zant: There are a lot of things going on. Stellar has a lot of different brands, and we're all sharing our intel and giving guidance
[00:04:19] Nathan Wrigley: And helping support community events, which we'll find out about in a second. And we're also joined for the first time by Ben Gaer.
How are you doing, Ben?
[00:04:30] Ben Gabler: Good. How are you?
[00:04:31] Nathan Wrigley: Happy to be here. Thanks for having, yeah nice to have you. As you can see by Ben's moniker at the underneath his face, he is the CEO and [email protected], but there's more to it than that. He is the CEO, e [email protected], where they're on a mission to accelerate and protect WordPress at the edge of the cloud, all while delivering a true SaaS experience for the customer.
He's been in the hosting industry for 20 years. Boy, that's pretty impressive. With a few notable stops along the way at host skater, host nine Godad. And StackPath. But currently he's gonna be telling us a little bit later all about rocket.net because I confess that I need to be ex it needs to be explained to me.
But it's a pleasure having you on. I hope you enjoy the show. Nice to have you.
[00:05:13] Ben Gabler: Thank you. That's how I'm not a pushy sales guy cuz we shared a cab at Word Camp multiple times. Never tried to sell
[00:05:20] Nathan Wrigley: you . Yeah. I was saying to Ben. Oh, it was you, . I remember now. Yeah, it looks familiar. But yeah, thank you both of you for joining us today.
I'm gonna do a little bit of self-promotion. I hope you don't mind right at the outset because you know why not. The WP Builds website. Let's stick it up there. This is the source of all the stuff that we do. Wp builds.com. We produce a podcast episode. This basically gets repurposed as audio and it comes out into the podcast feed on a Tuesday.
So if you enjoy this kind of panel type chat back and forth, that's every Tuesday. And if you enjoy just a sort of more interview based podcast, we do that on a Thursday. You can find all of this stuff in the archives over here, but also, if you're fancy, keeping up to date via email, we'll just email you twice a week.
Once for each episode you can go to wp builds.com and fill out this form here. And that's that. The next thing I want to say is that we finally got page, the Page Builder Summit version 5.0 is coming around very soon. Actually, we're already, wow. We're more or less into February, let's just say that.
And it's starting in about 20 odd days, 20th to the 24th of February. We put this page. Page live just the other day. So if you're haven't for a while, we normally, once the summit is over, we put like a holding page up there with very little information, basically the address. But you can see a list of all the different people and so on.
There's a little video here about what we do and why we do it, and few sponsors there. We've got 20 I Cadence, WP and WP White Security Cadence, wp. Look at that in the middle. And there's also, if you scroll down a little bit, you will be able to find out details about the speakers and the titles of their presentation.
We're encouraging people to get on the mailing list, and the way to do that is just to look around this page and find the buttons, sign up, and then we'll just keep you informed. It's a totally free event. There are options during the funnel process to sign up to get access permanently to all of the bits and pieces.
You can watch it live for free and for the next 24 hours. But we would encourage you to sign up and get all of that good stuff as well. I should mention that the podcast itself is sponsored by GoDaddy Pro. They've been sponsoring us for months and months now. So sincere. Thanks for GoDaddy Pro for helping us out.
Really appreciate it. Okay. Self-promotion over. Whew. Thank you. I'm putting up with that, right Ben? Time to tell us about rocket.net. Your turn to promote, because I confess I've heard of rocket.net having been on a hosting company that I'm happy with, it's a bit like a bank, isn't it? You stick with it for a great deal of time and to need to, that's my experience at least anyway.
But you've got this moniker here, the world's fastest word press hosting. That's a pretty bold claim. What's going on? Why is it really fast? Sure.
[00:08:09] Ben Gabler: I've been in the hosting industry about 20 years now. I was employee number eight at Host skater back in the day. And, when they had moved to Houston, I stayed back in Florida, started my own company, host nine, and went through a similar state of mind when I started that company.
There was a lot of hosting companies out there and I was like, how can I be different? And we built something at Host nine called Reseller Central that allowed our reseller customers to spread their sites out on multiple servers instead of a single server. I sold that company back to host skater, went back to host skater, they sold the company to endurance.
I took some time off and ultimately landed the senior product management role at GoDaddy, where I relaunched all of the hosting products, including bringing C panel to GoDaddy back in 2013, I believe it was. Wow. So at that point I really saw some crazy scale with thousands and thousands of signups a day.
And, that's when our managed WordPress product went out. I went to my first word camp and Godad was very corporate and, I missed the startup world. I had left GoDaddy to do a couple of startups and, worked very closely with some really special people that helped create some of the largest software in the world, like Visa Checkout C panel.
And after those startups, I landed a chief product manager role at StackPath working under Lance Crosby. And one of the companies they bought right before I joined was Max cdn. Sure, everybody knows that company, a very big name in the WordPress space. And I saw this challenge customers were trying to use the CDN and protect their websites, but everything out there was trying to get them to do that partial CNAME integration.
So I tried to pitch this idea internally, we should build this all in one WordPress solution and make it super simple and, cut that 90% churn out and, they didn't really go for it. They wanted to go after some of the very big enterprise deals. And back in February, 2020, that's when I decided to, leap off the mountain without the parachute and build it on the way Mountain
And funny enough bought on rocket.com from brand bucket for 3,500 bucks and used some of my contacts, had our first iteration done in about 72 days. and when we hit about 13,000, ARR had the opportunity to buy rocket.net with a hefty $50,000 price tag. So took that huge bet.
Definitely paid off. Our first year we did about 400,000 in a r. Second year we rounded out or I'm sorry the second year was about 400 K. Third year we rounded out 1.8. And, we're just, on target to really accelerate and we don't do any marketing at all. So really what, that bold statement there is gimmicky and cliche as it sounds.
We were the first company in the world to ever build an edge, first platform. We use CloudFlare Enterprise in a way that no other, WordPress hosting company is, a lot of our competitors are using CloudFlare workers and trying to reverse engineer what we did.
But coming from running a CDN at scale, doing 15 terabytes a second, and understanding exactly what you need on the other side, combining that with 20 years of actual web hosting experience. We've created a solution that works for this industry in many different verticals. We have a lot of very big food blogs on our platform, natasha's kitchen.com, one of the newer customers we started working with, she's a huge food blogger.
We, her website serves 98.9% directly from CloudFlare. So that means every single visitor looking up her recipes is within, 50 milliseconds or less around the whole world. So it just makes an incredible difference. But the other real value there that a lot of people don't think about, which is similar to health insurance and car insurance is our security, so we have the CloudFlare lab, and then we have a whole line of security at each origin server that allows our customers to simply point to Rocket.
They have the full page cashing CDN with CloudFlare Enterprise, they have the security. So our bloggers and stores focus on just creating content and building their business while we handle all the rest. So that's, that's part of the initial U S P that got rocket where it was. I think what, what I like to say is people have come for the speed, but stayed for the support.
We're built of, hosting industry veterans. We have people with three years of experience to 20 years of experience, not including myself. And really we are doubling down on, taking care of our people and that not only means customers, but our staff as well. Our average response, I'm on tickets, is 47 seconds, our ticket re or chat, I'm sorry, COVID fog still.
So we have a 47 second average response time on live chat, then a six minute response time on email. Our average migration's about 45 minutes, and that's something that, we recently did a 2022 in review blog post. It's really easy to say those things early on, but we've scaled that all the way from zero to, over 2 million in annual revenue at this point.
That is the basis of what is going to, continue to propel rocket. I feel like a lot of our competitors have really lost the customer touch, right? And that's something that we will never, ever give up on because every single thing we do at Rocket internally, Has to bubble up to the success
[00:13:32] Nathan Wrigley: of the customer.
I must say the, when I saw that you were around on a WordPress hosting company I was pretty com it was pretty cool that you had rocket.net. I thought, man alive, that didn't come cheap. And , now I know how expensive it was. I put the URL on the screen just a moment ago, but it is, as Ben said, rocket.net.
Fully dedicated to WordPress hosting. Go check it out and thanks. That was a really nice explainer of what you do and why you do it. I appreciate that. Normally at the beginning we go through a few comments and the first comment we always go through is a weather report from Pete Ingersol, who always drops in what the weather's doing in Connecticut.
Let's begin there. Hello from Connecticut, US where it's one degree centigrade, 34 under cloudy skies. It's gonna be warmer than average today. Nice. It's always great to know what's going on in Connecticut. Thank you for joining us again, Peter. Really appreciate it. We've got a few comments here.
Good morning, Rob. Kens, how you doing? Cold Belgrade, my long car from GoDaddy. How are you doing? Phil Levine. Philip Levine, who's written there. Good morning from Florida. Michelle Rochez joining us with a good morning, Lana. Come on, we
[00:14:47] Ben Gabler: gotta joining us. Huge. Hello to Michelle. You know what I mean?
[00:14:50] Nathan Wrigley: Yeah. Michelle is very often on this show. In fact, she was on just last week. But yeah, and she says, I wish, oh, she obviously there's a relationship between you and her there. . I wish I was there to heckle Ben in person. Okay. Alright. And Courtney Robertson joining us also from GoDaddy, did a podcast interview with her during the course of this week and it was really nice to see, say Reid as well and Elliot Salby from just down the road where I live actually saying hello.
Thank you for joining us. Really appreciate that. Let's get onto some word pressy stuff. It's actually quite a bit of core kind of news this week, which is often not the case. But I'm pleased to say that there is this week this is more community based. The first couple of pieces though, I don't know about this tool, but there's a tool called Matrix, and I've never used it, but Sarah Gooding has picked up this piece.
It's called WordPress Projects to Evaluate Replacing Slack with Matrix Open Source Chat. It is basically what the title says. There is thought that after investing 4.6 million automatic invested that much, that maybe they're looking to integrate the WordPress. The WordPress sort of slack, if you like, replacing Slack with this open source project.
I've gotta say for my part, I've never been a particular fan of Slack. In fact, slack has turned me off getting involved in all sorts of things in the WordPress project just because I. I find it really hard to have that sort of linear path and the way that if you open up a thread, it occupies that, sent that place on the right.
And it's I dunno what it is, but in the same way that I can't really manage Twitter, I can't really get my hands on Slack and enjoy it, especially when there's a giant thread. And so this is an interesting one if you are into it, apparently they've got, because it's open source in the same way that Master Dawn is now getting all of these we mobile clients, cuz everybody's really into it.
The same is true for Matrix. There's a whole bunch of them for different platforms, iOS and Android and so on. And people have even started to figure out ways to embed it in blocks and so on and so forth. But yeah, I just wondered what you guys thought, whether you're, whether or not you're big fans of Slack and if not, maybe this is a, maybe this is a possible solution.
[00:17:09] Kathy Zant: Yeah, I am Slack. I have Slack fatigue. I think just because I were like, I really like asynchronous work and being able to focus on projects, focus on getting things done, and then coming together and sharing. But Slack oftentimes is just where are you? Where are you? Why aren't you answering?
And it's a little too much in your face, and so I find it to be a little disruptive. I don't know. I've never used Matrix, so I'm not sure if that solves that kind of problem, but I, for 1:00 AM. Anything to not have to slack so much , I'm all for it.
[00:17:46] Nathan Wrigley: Did you or your team, Kathy, did you ever come across this cool little piece of software?
It's called zip message? Yeah, because you mentioned that you liked asynchronous. I find I, I've used this quite a bit recently and the more I use it, the more compelling I find it in the you just record a message, it just hijacks your camera, it's in the browser. You record the message and it basically creates like an email thread, but everything's done in video, so you just get this, I love it, stack and it's just brilliant because it, I just get all the information I need and typically I find that people can say what they wanna say in half the well 50th of the time that they can type it and the fact that it all gets threaded and everything, it's getting updated all the time.
So yeah, I just think that's a really cool tool. Check it out. It's got nothing to do with WordPress, although maybe they've got a plugin also. I dunno. Maybe you can embed it into WordPress or something, but yeah. Ben, what about you? What do your team use? Are you into Slack and all of that? Or Matrix
[00:18:40] Ben Gabler: or? . So it's interesting, when I first started on the internet as a kid, I was using bulletin board systems, graduated to Prodigy, graduated to a O L and then irc.
So for me, using I rrc for, I don't know, 25 years, give or take, I think I got started on there when I was around 11, 12 years old. Slack is basically IRC with lipstick. So for me, I've been using it for so long that I'm so familiar with it. If you download M IRC and put it side by side with Slack, it's literally identical.
And I think what we see I've seen a couple things happen in my career. I've seen a company say, we're no longer using Slack, we're going to teams. Corporate level was happy with acc, integrated with calendars, developers and support were very upset because Slack integrated with GitHub and they had shared channels and things that you just couldn't do with teams due to restrictions.
So it's always a double-edged sword of. fighting the right balance of what makes sense. And when you have to herd people. Similar to a lot of the Gutenberg talks, like even at Word Camp us, like a big talk that happened was deprecating, classic editor please, we need more time.
. And it's one of those things like when you have to, herd the, like such a mass volume of human beings, it's very difficult to make a, la yes or no decision on a specific tool. And you're always gonna have a split, percentage of, I love Slack Kathy?
It doesn't, it's not that she doesn't like Slack. There's certain aspects of it that disrupt her day, or that's me, whatever it might be. I think it's just it's challenging whenever you're in such a big community to make an appropriate decision that affects so many people without going split brain.
Like when you look back at even something like no Js back in the day, they forked it to IJ io js or something like that. and then eventually everybody made up in the community and they forked it back, right? . It's just challenging if you ask my opinion. I love Slack. I hate threads in Slack. I wish I could disable that with you on that.
They get lost there all the time. . Yeah. Just because I am personally so used to it and a lot of like our, customers and stuff, like we'll do shared Slack channels for support, and I was like, Hey, go install Matrix. I'd be like, I never saw that. , right? . , it's tricky.
[00:21:06] Nathan Wrigley: Yeah. . Yeah.
Yeah, that's a good point. Couple of things here. One from Courtney Robertson saying Important facts in communication, low bandwidth as we have many folks on mobile or using mobile speed, accessibility, ease for languages, folks actually adopting an archival support. Yeah. One of the, one of the things that was mentioned in this was the difficulty in logging on, which a, apparently on the mobile in particular is a bit tortuous.
I've, as soon as I set a computer up, that's one of the things that I do is set Slack up and then hopefully I'll never have to do it again. . I do remember it being like what's the r URL for this particular instance? I have no idea. Do I get, how do I log in? Oh, I have to wait for an email.
Got it. Email. And it always is, I think, a little bit frustrating. I just feel it might be nice to give it a go. Maybe a subset of users could try it out and see what it's like. My, my experience with mastered on has really taught me that. The incumbent thing wasn't necessarily the thing that I wanted.
I've really enjoyed being on Master On and the way it's done, the, and the fact that there's a thousand different UIs out there because everybody's implementing it in their own way. And I like that. And I've actually got two Android clients now, both of which have really different takes on the ui. And I do one for quickly finding stuff cuz the search and the discoverability is easier.
And then I do one for posting just cuz it's, I don't know, there's just some little quirk there that I really like. So anyway, there's my hot take. But the fact that automatic invested 4.6 million in it and allegedly said Matt Meeny did say at the time, this was back in 2020, that the intention was for adoption of matrix based tools and to build bridges to WordPress is quite interesting.
Comment from Rob Keirn saying Slack is a necessary evil. Yeah, I think that's, yeah, that kind of sums it up for me too, actually. Rob, you've you've hit the nail on the head there. Okay, let's move on. This is very, actually a quirkily, a similar story. In fact, this is again on WP Tavern. This is about the Word Press community team.
And I know we've got Courtney in here and she's heavily involved in all this, so maybe she's got something to add. Thinking about moving over to GitHub, To improve collaboration. This was an idea Pro proposed by Leo Gopal just essentially saying, can we try it out for three months? Because he thinks that GitHub has all of the different bits and pieces that everybody might need.
I think because it's the community team, it's gonna be far less about code than it will be about messages and threads and putting things into Trello style, CanBan boards, that kind of thing. So he's asked, can we just try it for three months, adopt GitHub, see where it goes? Obviously there's a subset of people just like Slack who will think, no, it's all about the code.
But if you've ever dug into GitHub, you'll know there's an awful lot more in the interface there than just looking at repos. So anyway, if you've got any opinions on that, Kathy and Ben, shout 'em out.
[00:24:12] Ben Gabler: Yeah, I think, I think there's a lot of value in GitHub when you think about. d at the end of the day, WordPress is software.
So GitHub is like arguably, up there with, GitLab and GitHub. But GI GitHub is like that huge de facto standard for version control and, collaborations and working on software. So when you think about what is WordPress? It's software, it's a management system that creates HTML and CSS and JavaScript.
So even though it's a community team, there's a lot that could be gained from, maybe there's a community conversation on GitHub in their wiki space or whatever it happens to be. I'm personally not familiar with it, so just taking a guess here. I would imagine no other tool will integrate with GitHub issues better than gi.
So let's say we're having a conversation about SQL Light and it's at the community conversation stage, and all of a sudden Nathan says, something's brilliant. We're like, oh my gosh, let's
[00:25:14] Nathan Wrigley: capture that. Yeah, quickly write that down, , that never happened before. ,
[00:25:18] Ben Gabler: boom. Make it into an issue. So I think really the other thing that comes into play is, another, going off a tangent, but you think about Agile, when Agile was introduced, depending on your organization.
Luckily at GoDaddy where I picked it up, we worked with a guy named Derek Neighbors. He was like, unbelievably incredible. And the way that he implemented Agile was not, okay, here's this textbook, this is what GoDaddy's gonna do. He took the fundamentals of Agile and Scrum and said, here's where we're going to start with, and we're gonna mold this to what works for Goda.
There's t-shirt sizes, ours, we're gonna figure it out. And I think I, I think when you look at, coming up with this big massive shift, where is the, the. The documentation, the pros and cons, the, thought out plan and process of the impact this is going to have versus shooting from the hip.
Shooting from the hip is everything I just said about how I could see a value in GitHub. I don't know the downsides, right? Cause I haven't sat down and thought about it. So I think, I think that's another thing that plays into a lot of what I've seen in the last couple of years, just on the outside of, what's happening in community based on all these big decisions that are happening is, I know there's huge documentation pieces out there.
Me personally I'm not privy to all those cause I'm not writing, I'm not contributing personally to, to the code base. But I think it's one of those things that goes back to what are the pros and cons and, how do we measure the success of that three month trial run? Is it based off of a, an NPS score of how much did you like this?
Is it based off of a thumbs up or thumbs down? . And I think, and maybe that exists, right? I haven't read much about this, but just my 2 cents, I think. I think if you start to think of it that way, we could say, yeah, like I think you would find a lot more people open to doing these different trial runs of different tools, but you also have to be careful to not chase, the the shiny object, right?
So if it's not broke, why fix it type deal. Yeah. Yeah. Is like how I operate.
[00:27:21] Nathan Wrigley: Yeah. Let's go. Thank you Ben. Just a quick message from Courtney. And it was written in the article, I just failed to mention it, sorry, Courtney. She said that the Doc's training, marketing core and other teams have moved over.
To using GI Go Projects. That's a huge pro, right? Yeah, exactly. And also she says community team handles meetups and other events. They don't touch the code. Yes, of course. Yeah. But do other teams using it? I hope they make the move. Okay. So you are broadly in you're broadly thumbs up for that.
Speaking of thumbs up, I think it's probably about now that we should we should reintroduce a guest to, he was supposed to be on the show. I think I mentioned him at the top. Matt Madeiras was supposed to join us. I think at this point we should we should have Matt Madeira's approval. For this message, I think Matt would firmly agree that this project should go over to Gith Ho.
I just made a joke with him that I would put this image up periodically during the show, and so there is our first example of it right time. Matt, too. Matt, to go away. Come on. Off you go, Matt. There we go. Kathy, anything on this?
[00:28:26] Kathy Zant: Yeah, I work with a number of different teams that use different project management tools and use GitHub.
manage, being able to ensure that everyone can have a conversation. Having it in the same tool, as long as the GitHub projects allows for good project management, assigning tasks and things like that. I think it's great because then you can really dovetail all of the different teams together and it facilitates communication.
So I'm, I think it's gonna be,
[00:28:59] Nathan Wrigley: There was one concern, I think it was in here, maybe it wasn't in this one, about the fact that if we, if it was moved over, then people contributing, they wouldn't necessarily have their contributing status linked back to their wp.org profile. I might be modeling a few things up there, but certainly that was a point that was mentioned as well.
We got Bridget Willard in the comments. Thank you for joining us. She says, yeah good point. But community usually. Events. So Trello project management is better. Okay. You're into Trello. Yeah. I mean there's CanBan style stuff in GitHub, isn't there? And then there's a few comments in Yes, it does.
It actually does a better job than Trello says Courtney. Interesting. I've not used GitHub projects for task management like that, but I do love a good CanBan board. Okay. That was, so that was two sort of community-based things. Let's talk about acquisitions because it's been what? Eight minutes since we did that conversation.
Actually, let's not, I've just quick, some hot news. Let's talk about WS form instead, because dare I press the button. Is he ready? Hey,
Morning. Make them morning because Matt couldn't make it. I I said to Mark on, I think it was Slack know if you were gonna read it or Mark? Yeah, I said to Mark, why don't you join us and talk about the new integration that you've got with OpenAI. So we'll just hijack the conversation cuz I know you've got a limited amount of time, so I'll just pop it on the screen and then you can dip in and out whenever you want.
But, hello. Welcome. Mark Westcot. I'm not gonna read out your bio cuz I haven't got it, but thanks. This always be part of the hands at the end. Yeah. , you're not gonna get to do that. Actually, we might do that in a minute. Just so that you can . I was gonna mention this a little bit later in the show, but we bumped it up to now open AI beater.
So this if you don't know, mark has constructed WS form a very capable WordPress form plugin. It can basically do everything that you ever imagined on a whole lot more . And as of now, you can test open AI beater. But it's curious cuz I have this impression, mark that open AI and all of the things that're doing with things like chat, G P T and all of that kind of stuff.
It it feels like a sort of conversation. So how does this fit in with forms? How on earth could this possibly collide with what you're doing with forms?
[00:31:28] Mark Westguard: Yeah. It's interesting. I asked myself the same thing, could I integrate with this? Turns out I can, so there, there are there, there are broadly four main things that Open AI does.
You've got the conversation piece where you can ask it a question and it comes back with an answer. There's an edit piece to it where you can provide it with a piece of content and then give it an instruction to change that. So perhaps, you could give it an article that you've written and then give it some instruction and say, Hey, fix the spelling in this document, or fix the grammar, or make this sound first person instead of third person, and it'll do it.
There's the image component where you can ask it to make a particular image. And there's also a moderation component. That's where I originally was looking at open AI because we're always trying to reduce spam for our customers, and they have a moderation component where you can provide it with content and it'll look at it to see if there's anything malicious.
Violent in that content. So we've actually added that as a feature to our form plugin so that if it detects something bad being said in the content, it'll market as spam. So from that, I then thought hey I could use these other components as well. And it's interesting, I was talking to Chris Badgett from from Lifter, and I was showing it to him and he was like, this will be really great for people that wanted to submit form content, sorry, like course content through the front end of their website, add content to a course and be able to ask open AI to reduce that content for them.
So basically what we've done is if you go back to the screenshot mate, we'll show you very quickly what it does. But if you'll see there's a demo there. So basically what you're looking at in that dotted line, there is actually a form. There are two fields on that form. One is the prompt one's the completion, and we are just telling WS form to take whatever's produced the prompt when that green button's pressed, send a request off to open ai.
And it will then return the output in that completion field. So it's a very simple example, but it, it opens up the capability, being able to implement open AI on it any form that you've got. And you can actually put multiple requests on one page. So if you wanted to have the ability to maybe create a featured image for a post through the front end of your site, yes.
Use this feature to, to use that. Or if you wanted to maybe create so we have a user management add-on for creating users in WordPress. So you can use it to create an avatar image profile picture. Yeah. And then the edit feature, like we have a lot of people using, we have a post management plugin.
that integrates in quite deeply with ATF MeBox tool set Pods now Jet engine. So you could implement this feature on the front of the site if you were creating posts and enable people to use open AI to create content for them or help them with that content. Open AI powers a lot of these things that we are seeing on the web right now.
Do. Chat, G p t, they're all trained models of open AI that are producing content. And we've recently added a couple of nicely features to this. One is that you can use custom models in open ai. So a lot of companies are, a lot of people are training open AI to get better responses back from it. So obviously it only knows, I think it knows data up to 2021 or something.
2020 I think it is. Yeah, something like that. So you can provide it with a custom model that will teach it certain things about your business, for example. And you use that to build a customer support form, for example. You could also do with this prompt engineering, which is quite cool. So what you can do is the que, like you, you just typed in there, what is WordPress?
Yes. You can actually modify that prompt before it's sent to OpenAI. So you could maybe say, Hey, when you give a response back to this user, Please make sure that you mention the word aliens or something like that. Go. And it'll modify the prompt to come back and make sure that it's in the context that you want.
So yeah, you can see here this is actually a way of doing prompt engineering. So we're telling it that it's a conversation between the agent and the customer not to ask for any personal identifiable information. And if they, if you, if it doesn't have a an answer to it, then provide this url to give them further help.
And then you see where it says hash field 1 23, that is where we would inject the question that the customer has asked is quite, it's quite scary the response that you get back from . It's actually very good. Yeah. . So yeah, so that's where we are with it. It's we obviously, everyone's talking about open AI and AI in general, so we wanted to make sure that we were on that bandwagon.
[00:36:31] Nathan Wrigley: This is, so this is, sorry Ben, you go first, Juan. I
[00:36:35] Ben Gabler: was gonna say, I think one of the most interesting things that, that I heard so far, cuz obviously it's chat g p t everywhere, like blah blah is the content moderation. That to me gets rid of the need of a cap, right? Yep. On your forums.
, which is good for page speed, but it's like intelligent moderation and obviously there's clean talk, ask all the ones that have been around forever, but it's still very server intense, right? . So thinking about being able to have a trained content moderation piece. Like even our form gets, junk on it, right?
Everybody does. , but having that ability to start to really mold on Viagra has nothing to do with hosting. Kill it, right? Yeah. I think you have something like, I think that's interesting and funny enough, mark and I were supposed to hop on a call last week, but.
I'm on round two. Here
[00:37:32] Nathan Wrigley: he is now. Yeah. And I'm finally
[00:37:34] Mark Westguard: just
[00:37:35] Nathan Wrigley: get on with it. Ben . Yeah, me and Kathy. Shut up then. .
[00:37:39] Ben Gabler: Thankfully, I'm on the mend now. I'm all cleared and, ready for Birmingham and I think Mark is gonna be there as well. But, I'd definitely love to get some time to, to figure that out.
Cause I think, the way that I think about it is opening eye for the average user is so advanced, right? And part of what we've been able to do is take like one of your comments on our portal was, it was super easy to use, is taking some of that complex technology and simplifying it.
So it's just boom, turn on content moderation. Here you go. No need for another plugin. Maybe there is an extra add-on, that's fine. But it's all still under the same, same thing. I think that's one a really interesting early adoption use case of OpenAI that the world would understand
[00:38:26] Nathan Wrigley: in WordPress.
Yeah, I mean at the minute everybody's just asking it banal questions, aren't they? Tell us about I, whatever. Just give us some data and, just having a chat with it. That's certainly what I've been using it for or for writing blog posts. But this is absolutely fascinating and I just wanna drill down into it.
So I'm looking at the WS form website. It's ws form.com/knowledge base slash OpenAI. And we're on the input mask field. And this is what Mark was talking about just a moment ago where you can give it, so you literally give it a text prompt of the type of replies that you would like it to provide.
So lemme just read it out for those people that listen on audio. So Mark has seated it with this I quote, the following is a conversation between an agent and a customer, so he is setting the context. The agent will attempt to diagnose the problem and suggest a solution whilst reframing from asking any questions related to pii.
Instead of asking for PII such as username and password, refer the user to the help article, ws formm.com/knowledge base. And now OpenAI is able to, based upon what people are asking it, it can say I, I dunno anything about username and password, here's a r URL to reset, or whatever it may be.
But it's also given the fields that you've used, it's able to identify this person's name because they submitted in a previous form, but it sticks within the bounds of what you've just told it. That is absolutely remarkable.
[00:39:50] Mark Westguard: It's, it is remarkable. And I I've been trying, I actually tried it with some of my agency clients.
So I have a hairstylist client that owns hair schools. All I did was just put between that company name an agent and a customer, and then put their URL in. And then I was asking it things like, how often do you have courses every year? How much is it? And it's it was answering correctly in the context of their business , and it just blew me away.
But it really blew me away. Now, for some companies that may not be a good idea. They, some people have very strict rules around how they communicate with customers. And leave an open AI to, it may not be a good idea. For somebody like me, a smaller business that maybe wants to offer an AI response on a support form, it may be an option that my customers are interested in.
Cause it would give them an immediate response without having to wait for me. Yeah. And when I set this up for WS four, I was quite impressed with the responses. It was finding the right answers and giving them the right instructions. So as long as it has, I know there's a whole new model coming for, from, for OpenAI that's gonna have much more recent information in it.
[00:41:05] Nathan Wrigley: In fact, provided it's so good, it can predict the future. Yeah. . That's how good it's become. Yeah. ,
[00:41:14] Mark Westguard: it is soaking
[00:41:15] Nathan Wrigley: up the future at the moment. Yes. Can I ask with this, so let's say for example, that I own a company, I own a hairstyle company. Why? Why? Who knows? But and I come into business after 2020, so there's a problem right there.
So chat, G p t wouldn't know anything about me. Can I insert information into Open AI's product? Can I give it, seed it with new content? Say, look, I've got this blog post. I've got 50 blog posts that I've just put up. Go and yep, take those and then regurgitate the stuff from there.
Yeah, absolutely.
[00:41:49] Mark Westguard: Yeah. In fact I really wish I knew the name of the plugin, but there's a new AI plugin that just came out that does have a kind of prompt response or prompt completion style editor in it where you can feed it that information. So yeah and there's. Custom models are thousands of lines long.
They literally, they'll go through all of the questions and answers you have on your site and they feed it to it, and it doesn't give you that literal response that you provide to it. It works it into a nicely formed response. It's very, it's scary how it works,
[00:42:29] Nathan Wrigley: but I know that you are not able to stick around until later, but we will be discussing a quite a bit and obviously, the incentives, whether or not hang around, it's fine.
Yeah. Oh, okay. But maybe we'll get onto that in a second actually, cuz there's a few pieces around the incentives around it and where it's getting its information, which is quite interesting. But yeah, I can totally see the piece. I can get it if, if you're creating custom posts through WS form and you just want to give it like, okay, let just gimme some starter text, off we go.
And the whole image thing. Yeah. Again, if you've got a custom post, you want a, you want. An image created, you are plugging this into the open AI a api, right? So you pay them a fee. Yeah. And is the open AI api, that's not easy to say, by the way, , I know. Is that a per, is that like a per use basis? So in other words, yeah, it's a traditional version of a chatbot.
You're gonna pay them a monthly fee, right? . But if you've got a really low traffic website, you're probably overspending there. Whereas if you using this, it's about the cheapest,
[00:43:31] Mark Westguard: about cheapest way of doing it that you can do it. So the way that you can sign up and they give you an $18 credit, which is enough to do literally thousands and thousands of words.
And the way that open AI works is it's token based. So you buy, maybe a hundred dollars worth of tokens that gives you x thousands of words. So we are basically just. plugging into an open AI API key, and you, you just talk directly to it. So it's fairly easy to set up. Who knows where they're gonna go with it.
That's why we've got it in beta and the add-on is free because we dunno if they're gonna change things and we'll, we'll see where this goes. But this is really plugging into the core of what powers a lot of these cool tools that we're looking at.
[00:44:20] Nathan Wrigley: You are. You know that Microsoft want their 10 billion back
Yes, they do. , there's, there, there's no way that model's not gonna change. At some point they'll be printing money. I should probably mention Max, he's been putting a bunch of comments in whilst we've been talking. So this is going back like five minutes. You can even say things like, only answer with yes or no.
So the permutations are very flexible. Yeah. And just on that point,
[00:44:48] Mark Westguard: Nathan, that would attribute better to what Ben was talking about, about, if you're seeing certain words and things in content that you're not happy with, you can actually make it literally just respond with a yes or a no on it.
Okay. So yeah, you could use that for spam prevention
[00:45:02] Nathan Wrigley: case. Okay. Thank you. So then he goes on to say so this is a question presumably directed at you. Is there a way to pass the open AI a answer in WS form when we get the answer back to populate multiple fields afterwards? Yep.
[00:45:15] Mark Westguard: Absolutely.
Yeah, you can actually the response that you get back, you saw there, we were putting it into a field. You could even push that to Slack or push it to MailChimp or push it to any of our integrations that we have. I'm interested to see what our customers do with it. ,
[00:45:31] Nathan Wrigley: it's basically almost like these little short codes, right?
You could, yeah,
[00:45:35] Mark Westguard: a little. Yeah. Okay. And we have, once you've run that, there's a little short code that says hash output, basically. And then you can put that anywhere that
[00:45:44] Nathan Wrigley: you. Okay. Yeah, boy. And the next follow up he's got is the one concern is that we share third party information with OpenAI and that it might not be conforming to privacy laws.
Good point. , he says you don't need to buy tokens in advance. It's pay as you go. So you can have, there is a usage model as well, so you just give 'em your credit card and yeah,
[00:46:07] Mark Westguard: I think it it adds up to a point and then you hit a max and then it charges for the
[00:46:11] Nathan Wrigley: next round. The nice thing is you can get open AI to be the gatekeeper to decide if the forms worth processing and thereby use open AI to save you model
[00:46:21] Mark Westguard: I wish time. We've already used the token.
[00:46:25] Nathan Wrigley: Ben, did you, I felt like you had something to say. There was, I did you. I thought you began a sentence. I'm sorry. Oh no. Sorry. I was just no. Okay. Mark, considering you are sticking around, firstly, I think at this point Matt Madeiras would like to just hop in and say that he approves this message Matt was supposed to be on instead of you might you see.
So I just thought, I'd just thought I'd have a bit of fun with Matt's image. So he's definitely endorsing Ws online. The, but I'm gonna move on to this piece, which is interesting, as you mentioned, lifter, l m s, and relates to that. This is the chat. You knew it right? You just knew it would happen.
Chat g p t has been discovered by students and stu, so this is nothing to do with WordPress, right? But it's fun. Anyway. You can imagine the fun that they're having. They're all going to G P t, they've got an essay. They've gotta write 1500 words. So they literally say, write me a 1500 word essay about a.
I don't know, whatever the Napoleonic revolution or whatever they happen to be studying. So this is the bad side, isn't it? This is the real concern on the back end of it, is that how on earth would I, as a teacher of the Napoleonic Revolution, how would I be able to disassemble you bothered, you, bothered, you cheated.
You used chat, G p t, . And I genuinely don't know the answer. And this kind of stuff genuinely concerns me. Obviously. Yeah. Your implementation is it's, we're not doing that. It's completely utilitarian. You're just providing a service. But this seems like the nefarious side of it.
[00:48:01] Ben Gabler: I don't know. I think when I look at something like this, it's still an api.
So I think eventually you'll see like colleges insert whatever running this stuff through to verify did chat Jeep, did you create this? Was this created? Cause at the end of the day it, it's got track of everything. It did , there's tons of websites out there that have been out there forever that are like, we'll write your paper for you.
And then that's, there's also websites where these professors can submit the papers and see, find oh, 90% same as this, that, or the other. So I think what you'll end up seeing is, maybe not anytime right away, like like when something new comes out, the older sibling get, gets away with it and then the younger sibling's Nope your brother got away with this.
So I think what's gonna happen is, I think people are using this every day to, to cheat the system, but what's gonna happen is they're gonna catch on some startup will come up with a way to drag and drop a term paper in and click a button for a dollar or whatever, maybe, I don't know, however, the school does it, and then it's gonna say, yep, this was written by a chat g p t Done.
[00:49:06] Nathan Wrigley: Yeah. Yeah. And then somebody will open. Open AI and and then create their own version, which they don't release any information about. Or some kid will get caught up in the net. He's I really did write it. I promise I wrote it. I was up till four in the morning. No you weren't. We know that chat GB did.
No, it didn't. Yeah, it's interesting. Anyway, that was a, that was an article on a, in a website called The Conversation. It'll be linked in the show notes. And for anybody interested in how chat G P T and all of these pieces of software works, this is quite an interesting read. About halfway through you'll want to tear your eyeballs out, but because lots of sort of technical language and it does get a little bit difficult, but it's really interesting and it's all about the incentives and the feedback loops and how they get it to.
Essentially just get better and better and not give out information which you wouldn't want them to do. So again, it'll be linked in the show notes. How fascinating. I love this subject. I could honestly talk about it for ages, Rob Keirn saying it was bound to happen. It was gonna happen. This somebody,
[00:50:12] Mark Westguard: the way to check if something is written by chat g p t is, if there's no errors in it, it's very likely AI made.
So make sure you put
[00:50:21] Nathan Wrigley: spare mistakes. It's interesting. Sorry, Kathy, you go.
[00:50:25] Kathy Zant: Yeah, my daughter she's really smart, like problematically smart, and she was writing papers for her friends at school and she's I have to put pro, put errors in it and I have to use grammatic imperfections, otherwise , because when I turn in my art, my essays and everything's perfect, I get accused.
Forged, having it forged or having someone else write it. So when she was writing papers for her friends, which I had to discourage she was putting in all kinds of errors and she's oh, Olivia doesn't talk like this. So I may have to make sure that she she would just, she was like almost as bad as ai, but I actually taught her how to use when as soon as chat, G B T came out and she was like, finishing up semester you need to watch, take a look at this.
And so I basically taught her how to use it. I'm not worried about her like learning how to write. She is way beyond her years in some ways, but, . She needs to learn how to use it and she needs to learn how to recognize how the tool works. All of our kids are gonna need how to use it because this is gonna be a part of their future.
They're gonna have to learn how it works, how to use it properly and not use it to cheat the system and learn it first and then. It's learn first what the rules are and then you can break the rules more efficiently or better. Yeah.
[00:51:50] Nathan Wrigley: But you have to learn. It's kinda like when I was at school, we were taught how to research, so we were taught about how to, use the index and go and find an encyclopedia that fits with the ca.
Now it's like you don't need to research anymore, you just go to Google or a search engine. The skill now is using the information that you've immediately found as opposed to spend half the time, probably three quarters of the time, finding the right page in a book, which I'll tell you only to discover.
It's wrong anyway. It's out of date or whatever. Yeah, that's a really good point. I have a password manager and when it, when I ask it to create a new password, there's a whole bunch of toggles and it's do you want one's, do you want the characters one through zero?
Do you want uppercase letters? That's what'll. Mark, it'll just be like, do you want this to seem like a 16 year old, a 15 year old? How many spelling mistakes do you want? Do you want the grammar to be accurate? Mildly accurate. And it's
[00:52:42] Mark Westguard: almost gonna be like we're gonna need people drive around with these cameras in their cars in case of an assurance claim.
We're almost gonna have to write the papers with a camera watching us, so we've got evidence that we wrote it.
[00:52:55] Nathan Wrigley: I do think in terms of the student thing, I would imagine it is gonna be fairly, a fairly compelling argument for examinations in a hall at the end of the course as opposed to coursework.
I'd imagine that, cuz you c if they insulate it correctly, you really can't cheat that. Whereas the coursework thing at the minute, I would imagine that there's quite a lot of people in academic institutions who are just not able to keep up with this cuz they're not interested in technology.
Yeah. And maybe quite a few bits and pieces are going under the net, I should say. Michelle Frette said Problematically smart. I caught that as well. Is a new favor phrase. That's great. Yeah. It will learn to create, sorry, calculate manually and then you see a calculator not using our as the future puts you at a disadvantage.
Oh Lord. Okay. Let's move on to word pressy stuff. Are you all right? Stay with us for a bit, mark. Or do you need to head?
[00:53:43] Mark Westguard: Yeah, I'll hang around. I apologize for being unprepared, but I'll
[00:53:46] Nathan Wrigley: demo best. That's okay. That's that's my middle name. Okay. So this one is definitely back.
Oh no. I think we were, where were we? Did we do awesome automotive? We did awesome automotive, didn't we? Or did? We did not, I don't think so. We didn't, because I forget, because we talked about it before the show started so very quickly. Also Automotive, which is a company which we've heard of lots and lots in the past.
They've been on a real spending spree over the last several years. In fact, I think they've bought two things this year already. The Duplicator plugin came to them in January and also in January they've just bought the Thrive Themes suite of products. Seems like they've got 200,000 users now. I dunno if there's a free tier or if that's paying customers, but if that is indeed paying customers the price tag at $299 a year, if there's 200,000 of them, it seems like that's a fairly healthy business.
There's a whole suite of things. And for example they've got a page builder and they've got a quiz builder, I believe. But y yeah I dunno what we think it seems. In the recent past acquisition news was all the rage. It seems to have quieted down a little bit. Now we've got what seems to be overtaking it is partnership news.
But yeah, I dunno if anybody's got anything to add with this one. If not, I'll just crack on.
[00:55:06] Ben Gabler: No, I think it's, I think I know Syed pretty well the c e o and founder, awesome automotive. They're located 15 minutes from me in West Palm Beach. I get the opportunity to have lunch with him once in a while and, I know it's always an immediate pushback whenever there's an acquisition or, roll up.
You could argue that, awesome automotive is just, taking all of these different things. But, I have a lot of respect for Sied because I. I think he sees this bigger picture of when he started out with WP Beginner and helping others use WordPress. With my conversations with him, I think fundamentally it's a lot of, how can I continue this ease of use, but at scale with all of these products that make a lot of sense.
Granted, yes, every single person on this call is here to make a living, right? When you think about having a theme builder a you. Analytics software, a backup. You're getting all of these different components that can ultimately make up an ecosystem similar to what like Godad even did with their WooCommerce stuff.
Like it's got a lot of training wheels on it, right? So when you think about compiling all of these different things, because right now when you log into w p admin, you could install an insane amount of plug-ins and there's 50 of the same type of plug-in for SVG support, right? So I think you have this massive following and stake in the ground of somebody who's truly passionate about the WordPress industry and doing what they can with their success to help pass it onto others also, while still making the living.
I've yet to see, sure there's gonna be upsells and inside a WP admin, but tell me one premium plugin that doesn't do that. Every single. Whether it's Elementor or WP Rocket, it's always in your face with, oh, we'll buy now for three years and save 20% for our price increase.
It's just business. Where I get super excited is some of these plugins that do get acquired were stagnant for a while. Now you're getting this massive team behind. In, in capital behind these plug-ins to make them even better and more modern and you see all these new features.
So I think it, I never look at any of his acquisitions like, oh man, here we go. I get pretty excited to see what they're gonna do.
[00:57:24] Nathan Wrigley: You were speaking about the, it being in stagnant mode. I dunno if that's the case, but the founder who's obviously, benefited from the Steel Shane Malak along with Paul McCarthy, but Shane Malak said to I dunno if it was to Sarah Gooding, obviously she's just quoting it.
It has always buts, no, sorry, I've been watch, watching Thrive Themes from the sidelines for a long time. Anyway this is in terms of the usual questions around will the product change? Will there be, a new staff or direction or what have you. So I think he's trying to assuage people's fears there.
But certainly from the, from his point of view, he hasn't been directly involved for a little while. So maybe it has. Grown a little bit stagnant. I honestly dunno anybody who's using their products, so I can't even speak to Slide, but they do, I'll tell you, it says here, an L m s course builder marketing FO focused plugins, lead generation tools, quiz tools, testimonial tools, and AB testing tools.
There you go. Anybody else? Or shall we move on? I will say that
[00:58:25] Mark Westguard: their their easy digital downloads product has now finally got a lot better than it was before.
[00:58:32] Nathan Wrigley: Oh, tell me more. Go on. Really?
[00:58:34] Mark Westguard: Yeah. It, when it, when three came out, it wasn't great. I think they launched it a bit too early.
There's a lot of bugs in it, but cause I've been waiting and waiting and testing and testing and ever since I've gone to three now after a few generations on definitely a better product. So they've definitely put some investment into it. The reporting is working nicely.
Backend payment. Talking and stuff like that is, is all working smoothly. So I'm pleased to see that, cuz it was a platform I was reliant on and I had the same concerns that, Ben was talking about that when when these plugins get bought up, is it gonna carry on and be a good product?
Fortunately it has, cuz really there's not many other options on an easy digital downloads if you wanna host your own software
license. Yeah.
[00:59:23] Mark Westguard: Yeah, they really, they've really got the niche there,
[00:59:26] Ben Gabler: so . And to that point, I'd rather see a development group acquire a plugin than a hosting company, right?
Yeah. Just I'd rather see Yeah. Site builders not try to create web hosting, partner, right? , rocket.net has no business buying e D, right? That's not our specialty. So what happens is it starts to slump, but when you have all of these super talented engineers all over the world that have touched WordPress plugins for 10, 15 years, It's just, there's something to be said about that.
And I know he does a really good job at getting all the, every brand still runs independently, but they still have these major offsites and I can only imagine some of the stuff that they're able to say oh we started using, this functionality in PHP eight and it 30% ball, and you just started to think about all of that tribal knowledge that's spread throughout different plugins, but the same core code base.
I think it's just super. .
[01:00:20] Nathan Wrigley: , Peter's dropped in a comment. He says, just wish WP Beginner. WP Beginner is a blog for want of a better word. It's a website owned by awesome automotive. I wish they were more transparent with their how-to and best videos. Push awesome automotive plug-ins, how they push awesome automotive plug-ins and services.
Let's see how Thrive lands in their tutorials. Yeah, man alive, they have nailed seo, haven't they? In the WordPress space. If you search for more or less anything, then WP Beginner, at least in my version of Google, gets number one. So many of the times it's really quite a remarkable job. But yeah, I understand your concern, Peter.
Okay, so there we go. Kathy, anything on that or should we. I think we can move
[01:01:05] Kathy Zant: on. Okay.
[01:01:06] Nathan Wrigley: Good luck to all of them. Yeah, indeed. Okay. Very quickly, this is cool. I really like this. I'm a big fan of Gutenberg and Gutenberg. Gutenberg 15.0 has released some really nice things. It's still in the plugin stage, so if you want to experience these, you've gotta go download the Gutenberg plugin.
This is Sarah's article on WP Tavern, but as quite a few of the commercial block plugins of Don, they've decided to settle finally, on this kind of navigation where you've got three tabs at the top, one for settings, one for sort of design options, and one for the navigation menu. It's interesting that navigation occupies a third of.
All of it. But that's interesting. But I like that. I like the way that those tabbed interfaces. Cadence is right, J Kathy Cadence has been doing that for a long time. Just splitting up.
[01:01:55] Kathy Zant: Yeah. Cadence Block cadence Blocks three, which is in beta right now and should be released within a week or so.
Yeah. Or two. I can't put timetables on the dev. They're No, but we're getting really close. But yeah, we're going with the same type of layout for how all of the settings. So there's going to be like basically three tabs, because otherwise you just get, so there's so many different settings that you can assign to blocks, and you're just, you're paging screen scroll.
Where was that setting? Is that a layout or is that padding?
[01:02:22] Nathan Wrigley: I don't know. Yeah. And it does matter. But to that point, right at the bottom, buried. In the other things that are coming is the ability to resize that sidebar. So nice now you'd be able to give everything a bit more space. And I guess most companies are gonna design to fit in the standard width, but to me that's really helpful.
I use the excerpts a lot when I write blog posts and typically they're quite long. I don't go for the one sentence excerpt. I go for full paragraphs and there's a teeny little box to write them in and it's really hard to use. So if I could widen that out, that would really help me. But the other thing, the other things to mention, very nice.
You can now copy a blocks a block as you've often been able to do, but you can then go to another block and paste in the styles. That'll be a real time saver. I think that's really cool. So if you've spent a lot of time finessing all of the bits and pieces in one place, you can now just manually copy paste, and all of the settings for design and colors and fonts and all of that will be taken over.
That's really cool. And also, although they've buried it there's now a steep option with a block and there's a little video here I won't show you. We all know what it does, but it sticks it to a certain part of the view port. It sticks it to its parent, I think, basically. And that's really nice and nice little feature.
So all in all, some cool little stuff coming up. Again, anybody wanting to, I know we're, I'm conscious we're fairly short time, but if anybody wants to go in there, go for it.
[01:03:52] Ben Gabler: I think it's, great to see the continued iterations and how quickly, I know it's I know it's definitely scary for some is okay, if I adopt this now, what's gonna change in a couple of weeks? But at the same time really powering through to get a lot of that core functionality in there that, like Cadence has been doing for so long.
There, there's certain, certain things that, coming from somebody who joined the industry with our brand in 2020. , we had, competitors that had been working on their product for 10 years, eight years, five years, whatever it was. You have to go through this little catch up period.
But at the same time, you're also transitioning an entire user base which I know we're about to talk to with talk about, with one of those interface updates. You had mentioned Nathan.
[01:04:41] Nathan Wrigley: Yeah. Yeah. Oh, Ben's king of the segue. It's great. . That's perfect. Let's do it. Let's do it. Yeah. I think there's some nice little updates there.
I will segue quickly, if that's all right. We will go to Yost, which actually was the next thing. Yost, oh man. Alive. Yost have been around forever. Just absolutely winning in the downloads charts ever since I've been using WordPress anyway. They're always, Pretty much number one. I, there's probably a, maybe a couple of other things, which to and fro and vi, but they've been doing really well.
But they've decided finally that they're going to reach out a new, sorry, build us all a new ui. They're on version 20, so it seems like an appropriate time to do. It's a big milestone and there's an article simply called Yost SEO 20.0, a brand new settings interface. I'm not really gonna do a great job of explaining it because it's a UI thing.
You've gotta go and look at it yourself. But you are in for a bit of a treat if you are a Yost SEO user, both free and premium, because they've really revamped it. It's got a really nice, modern, clean feel to it. They've basically rebuilt it from the ground up. This isn't a sort of just whip out the old interface and add in a new one.
They've reimagined where a boatloads of the settings are gonna be, and it's just completely, utterly different. I imagine for a little while. Might be a little bit, whoa, where's that all gone? , but I'm sure in the end you'll be happy for it. You can see some nice screenshots. If you're watching this, you can see the screenshots.
If not, I'm sorry, you'll have to go to the yo blog post. But yeah, about time, and the SEO space. There's quite a few competitors of theirs now. So differentiating themselves in this seems like a really nice way to, to draw attention to themselves, by the way. Nice little plug for them as well.
Yost Con their one day conference in nai, Megan, it's on the 11th of May. They've got a, an option to buy some tickets there if you really into SEO and you wanna attend that event. So yeah, brand new interface. Beautifully lined up by Ben there. . . Perfect.
[01:06:47] Mark Westguard: So great looking interface as well. I like it. Yeah.
Yeah. I've not heard, I've not heard anything negative about it. And any comment I've heard from people is, will WordPress ever come up with some kind of style guide for anything that's in WordPress? Could we. Streamline plugin. So they all look the same. But I, I guess on the flip side, having your own UI and brand and look and feel is a nice way to go.
Certainly we do that with our plugin. So yeah, I really like what they tell me, done me
[01:07:16] Nathan Wrigley: this. I feel that if you're building client websites, that is a real concern, isn't it? Having that one nice consistent UI where everything looks the same is a real win. But for me, that's just doing it really for myself often.
Then it's okay. I quite like looking at different UIs and yeah. Yeah, the Ws forum ones a nice case in point. But yeah, this is, this just looks really nice. Really. Well done, Yost. Good job. Great job. Yeah. T good. Was gonna say Taco, I was just about to hand it over to Taco, but he's not here. . Oh dear.
Oh, wishful thinking. There you go. Kathy or Ben, anything on this?
[01:07:56] Kathy Zant: I think it's great. I. Go. Okay. Yeah, I just I just think the WordPress dashboard, having had to clean hack sites and then it's oh, WordPress two, I haven't seen this in a long time. Is Depeche mode playing in the background?
It's it's loads of fun to see how the interface and WP admin has come along in terms of modernizing its approach with user interface. But I think, some of the plugin developers can do more to nudge the entire community towards a more modern look and feel and there, there's things I think that can end up in core by what happens with things like this.
So I, I give major kudos to Yost for pushing the envelope. Yeah,
[01:08:40] Nathan Wrigley: it's no small task as well. If you are gonna redesign, if you've got millions of maybe not millions, but if you've got hundreds of thousands of paying customers and certainly millions of users, it's no small thing, is it? You're gonna have to spend a long time user testing this and making sure everybody's entirely happy, and then deploying a bunch of people to actually build the stuff and then create all of the marketing campaigns around it to ship it, to make sure nobody's upset by it.
It's a big deal. Yeah. Really well done, Ben. Sorry,
[01:09:11] Ben Gabler: I think I, I think the only way you would really see it at scale is by converting to a theme type of system, right? And what you see now is effectively your, for lack of a better word, cause I know this will go down a rabbit hole with the editor, but a classic theme , right?
That, that is just, if you like the way WordPress has looked for years and years and years, here you go. , but you create this theming system to where, similar to what we're seeing with 20 23, 20 22, 20, there's always a new front end theme, right? So in theory, if the desire to build a better interface while not, changing people's lives that have been clicking in this you know me on my iPhone, like I scroll to the second page and click my slack icon without even thinking about it.
Cause I've been doing it for years in the same exact spot. Yes. So I think when you start to want to introduce some of this forward like some change into the things that human beings use every single day. You do it in a way that's non-disruptive and unfortunately that ends up being a very difficult task when you're working with such a seasoned piece of software.
But it also opens up a lot of opportunities and you have to think of all the things we've learned about Gutenberg and everything on the front end of the house and that type of theming. How do we apply that to the actual WP admin to, to create that more modern of an experience? . And I think that's really the only way in my experience at scale even when we've changed our dashboard, we changed it, but it was still extremely familiar.
Instead of the top nav bar, it was a side nav bar. Same navigation, right? Little bit of color differences, but the core guts of where things were all the same. And you just have to be very careful the, in the larger, the user base as we've all seen the harder it's, so yeah. Yeah. I think I could see some sort of conversation around a theming approach for WP admin to say, we're gonna preserve and do and, actually Web Pros did this with cPanel and Web post manager, they had a theme called X three.
And even Paper Leonard paper Laner was heavily 99.9% inspired by our GoDaddy custom theme at C panel. And they had that active for I don't know, almost eight years, nine years. And they changed it to this new one called Jupiter. And everybody's just panicking, freaking out. Now that's just C panel, W h N.
which is like WordPress admin hasn't changed in probably 15 years. It was the same, w h m theme for 10, 15 years. They just changed the whole thing and the whole world went nuts. Right Now you're used to it , but still it's that shock and awe, thing and you just really gotta plan it out.
But what they did do, yeah, when they did that, they rip the bandaid, but they built it in a theming approach to where if they do it again, like this is still gonna be okay. Because even if we build a new block or a new feature, or whatever you wanna call it, it's still gonna be a component that's usable in this theming in, like structure.
[01:12:04] Nathan Wrigley: I think we could all agree that the WP admin could probably do with a bit of a spice up, but we haven't heard from Matt Madeiras for while. Matt Madeiras, what do you what do you make of the the changes to to yo's interface? Thumbs up or thumbs down, Matt?
Oh, nice. . It's a thumb.
[01:12:23] Ben Gabler: We should have done like a thumb sideways to
[01:12:26] Nathan Wrigley: troll . Yeah. I should have ha shoulda done three variations. That's why didn't I think of that. That's brilliant. Okay, next, let's talk about pricing quickly. This is a really interesting piece. I hope this works out for Leslie Sim. She's got a fabulous product, which I use called Newsletter Glue.
And it's a plugin which essentially comes along with a suite of blocks and it enables you to create blog posts at the same time as creating email newsletters, which then gets fired off to you favorite server, mail Chimp or active campaign or whatever. And you can conditionally hide things.
So I want this to go in the newsletter and not this and this to go on the blog, but not in the newsletter, that kind of thing. But they've taken a really interesting approach and my pricing is thankfully grandfathered, which is great. They've. Pretty much increased their pricing quite significantly I would say.
I believe that the pricing point that I was on was something in the region of a hundred dollars for five sites or something like that. And they've decided that they're gonna get rid of all of those kind of tiers and essentially just now have one product and one product alone. That's not true because there is actually an enterprise one, that's click here to find out the cost.
But they're going now from what, in my case, was five sites for $99 a year. Forgive me, Leslie, if I've got that pricing wrong. They've gone now for $120 per month. So it's a significant increase. Now, I don't know. I can see the picture there, but I don't really know what the main difference is.
Are there, is there an unlimited things, amount of things that you can connect it to? For example, can you, have, you got an unlimited site license and so on. But I'm really interested what you guys think about this as an example, mark. It's, it just feels to me it would be a bit akin to you going from, I don't know, $249 a year or whatever your top tier is to three grand a year or something like that.
It's quite interesting. It is. Their reasoning is enterprise. They've figured out that their enterprise clients is where their bread and butter is, and so that works for them. I hope it works out. Yeah. Le
[01:14:38] Mark Westguard: Leslie does everything I'm petrified to do. She just takes the plunge on it and I'm, I'm envious of the way that, that she does stuff.
And she's made some other changes like this over the years that she's been doing stuff. She's basically looked at her customer base looked at, where it's most profitable, where she's probably getting the easiest customer support to deal with. Probably, when you're working with those bigger companies with bigger budgets and potentially more trained people, et cetera, you tend to have a, an easier customer support experience.
I guess that's, there's probably several reasons behind it why she's focusing on that area. And I really like you, Nathan, I really hope it works out for them.
[01:15:28] Nathan Wrigley: One of the things that she said in the article actually was support was one of the interesting things. So rather than getting tons of little tickets from lots of companies, there'll be a few tickets from big companies and they can then act on them.
But also hop on a Zoom call, you can justify the hour long zoom call with the client. Yeah. Because, it's financially viable where yeah, I have
[01:15:48] Mark Westguard: customers that want to jump on Zoom calls with me and I'm like, I'm sorry, but. For 50 own bucks, I can't do that. Yeah.
[01:15:55] Nathan Wrigley: And I see as you comment on shows like this, ,
[01:15:58] Mark Westguard: I know I'm always talking to Nathan,
[01:16:00] Nathan Wrigley: so there's no ,
[01:16:03] Mark Westguard: but it, yeah, there's, I've had, people like Adrian from Ground Hawk for examples always said to me, oh, your writers is up.
But I guess I've got into a situation where I'm comfortable with where I am in terms of revenue and support and everything else. It's all seems to be balanced. And I'm worried about making that jump because going up. is a lot easier than it is coming back down again. So if I were to say, yeah, let's do $1,200 a year and then I find, Ooh, that's not working , it's embarrassing to have to come back down again.
Yeah,
[01:16:39] Nathan Wrigley: that is, yeah, that's, in fact, that's almost kind of business destroying, isn't it? If you go up and then have to go back in public and say, sorry, we got the pricing wrong. Yeah, got it wrong. Yeah. Just yeah. But
[01:16:52] Mark Westguard: Leslie knows her audience. She knows her customers and I know that she wouldn't have taken this decision lightly.
[01:16:57] Kathy Zant: She's breaking a lot of rules that I've been told of what you're supposed to do. I love it, . Cause if you're gonna change your business and you're really gonna scale things and you're really gonna do things different, you have to take some risks. You have to take that fool's journey of not really knowing exactly how it's going to work out, and you have to experiment and test.
And you're never gonna know. Put it out there and run some tests and talk to as many people as possible and take it, take that risk. But I just have to commend her on being super brave and doing that. Being a younger brand, but still, she's caught some notoriety with oh thinking things through in public.
She's an incredible person. Yeah. I think it's gonna work for her. It'll be interesting to see how the iterations and sales and promos might work into things. I'll be watching, but I think it's great. The
[01:17:57] Nathan Wrigley: website this piggybacks on, sorry, Nathan. No. You please. Yeah.
[01:18:01] Mark Westguard: This p backs on the the previous change she made, which was to stop the free plugin in the directory.
Yeah. So she know she no longer has the free version of the product. She just wanted to focus on the paid product. And I think, again, that decision came from. , who's my real audience here? Where, where's the where's the revenue coming from? So that was another decision she made, and I don't think she regrets making that decision.
[01:18:25] Nathan Wrigley: Yeah, she says she's written in the article, it allows us to simplify the entire plug into all of our customers. No more having to scrutinize each plan to figure out which was the best for you. And then there was the support piece. We also wanna be able to, we are also able to offer onboarding and training calls to all of our customers.
That's just gonna keep so many people coming back, isn't it? If you get that relationship right on day one. . Yeah.
So customer support is
[01:18:50] Nathan Wrigley: absolutely key. Yeah, I agree. Absolutely key. I think what we're saying is good luck. I hope it works out. I love this product. It is one of my favorite plug-ins out there.
I use it all the time. This letter, which comes out, comes directly through the newsletter Glue plugin. It's brilliant. Really like it. Yeah. Yeah.
[01:19:08] Ben Gabler: I think, I think she'll do great. Nobody, it's on one hand on a newer product, it's easier to go down than up. Very good point, mark.
I think the way that she's executed this, just based off this conversation, , there was a lot of thought and process put into, what does my average customer look like today? I paid for a feature roadmap tool called CAN hq, and it was like 200 bucks a month.
And they said, oh, we're raising our price to 400, or you can go down to our free plan. And I'm like, you literally just sacrificed 2200 in ar. Granted, they're doing great, but, and I've been a huge fan of, on social media. I've used it at several companies. It's a great product, but the pricing, it just didn't make sense to me.
I'm not on their other side, but they seem to be doing good. They've stuck it there. But I guess what I'm getting at is, being able to understand, and even at like Rocket, like we have customers that spend $30 a month, we have customers that spend $10,000 a month and upwards of that.
So for us, like everybody in the world's gonna tell you they want that big customer. Whether or not they can get it is the question. So it seems based off of everything that I'm hearing, it sounds like all the right. Things were done to, to take that risk. Like Kathy had mentioned to push it out there and see where it goes and better align your business.
Because what's gonna end up happening is maybe the product to get the full use of it does require that onboarding. And maybe a $20 customer doesn't get that onboarding. Now all of a sudden you're gonna get a bad review about how hard your product is used. Maybe it's not hard, it's just different.
There's a lot that goes into it, but it sounds like a great thing.
[01:20:43] Nathan Wrigley: I have pummeled Leslie Sim in Facebook Messenger for support. I think there is a chance that I am responsible this,
[01:20:53] Mark Westguard: it's just
[01:20:54] Nathan Wrigley: a choice. Just fell in love with it. But there was so many little things that I wanted it to do that it didn't do when it was, cuz it was brand new, really brand new and just can it do this?
But that's also a
[01:21:03] Ben Gabler: key. Oh, we'll build it. That's a key part of the journey, right? Yeah. Like you were probably, you probably were a big part of that reason, but in the best way ever. Because you got to fill in all those gaps and get market share and then have all of those features to be able to go and onboard and, monetize.
[01:21:19] Nathan Wrigley: I was thinking more along, how can we get rid of people like Nathan from our support channels. We'll just pester us on, anyway, best of luck. I really hope it works out and yeah. Fabulous product. Really fabulous product. I'm gonna be really quick with the next few items cause we don't have a lot of time.
I'm just gonna say S sql l like database integration is now available as a plugin for testing. I was gonna get into the weeds of that, but I don't think we've got time. It's been stripped out of the Performance Lab plugin because Matt Mullenweg thought it would be better to get a bunch of the features out of there into their own plugins, which at some point could become like economical or standalone plugin, something along those lines.
That's it for the WordPress. No, it isn't. That isn't it for the WordPress side of things. We've got one more and that's Kathy's one she wanted to mention. Oh, second mention of Groundhog. I got mentioned of Nico, didn't it? By by Mark. So what's this groundhog? Why this Kathy? What's going on? Yeah.
[01:22:17] Kathy Zant: They're doing an event on Groundhog Day, and I just have to shout 'em out because I think, playing on the punts of Groundhog and Groundhog Day. Yeah I love that kind of clever marketing. And so they're doing like a little sort of digital summit with some speakers. Both Michelle and I are speaking, maybe I haven't looked, who else is speaking?
I know Michelle and I are. So we're pretty excited about it. It's targeting agency owners and bringing, thoughts on how to optimize that agency experience and bring better value to customers. So I'm pretty excited. It's a free thing. It's online and I just wanted to mention it because.
It's Groundhog Day.
Yay, .
[01:22:58] Nathan Wrigley: It's nice marketing. So just a tip. It is happening on February the second to a couple of days from now. 2023. It's from nine o'clock to four o'clock in the afternoon, Eastern standard time. And you can go to groundhog.io and groundhog. By the way, it's got two G's groundhog.io/groundhog again with two G's hyphen day.
So go and check it out. Very quickly, just to finish this off, I wanna mention some more AI stuff, , cuz we haven't done enough of that during this episode. The not that one. Where's it gone? Okay. This is literally terrifying. So this is a service called Flawless ai. All is one word, flawless ai. What you do is you upload a movie, right?
So in this case, there's a picture of Tom Hanks there, but I don't wanna click play cuz I dunno if I'll get a takedown notice. I'm not sure what ham. But what it does is you then upload the, let's say the French soundtrack and the German soundtrack and you know where this is going. It figures out the lips of Tom Hanks or Robert De Niro or whoever it may be.
Obviously now no longer sync with the audio and it only changes the. . So the entire scene looks exactly the same except they basically find the mouth, replace the mouth and make it so that it looks like it's speaking French. I don't know if the examples that they've got in this promo video on the website are they just like the best of the best, but if this is typically what it does, it is breathtakingly good.
And and I am now terrified because, you know what's to stop us putting anything in the mouth of Joe Biden or anybody? You and, or yeah, of course everybody's gonna, that's the real danger. They're gonna pick me. But, on the 100, fabulous. So interesting, so cool. Especially for those people who don't like to read subtitles, but they get, there's that dissonance of looking at a film and the mouths are not doing what you're expecting them to do, but also on the other hand oh my Lord, , who's gonna use this for ill purposes?
Yeah. So there's that. Any comments on that before we wrap it up? It's a little bit like
[01:25:11] Mark Westguard: The Nvidia eye following thing. Did you
[01:25:13] Nathan Wrigley: see that? No.
[01:25:15] Mark Westguard: Nvidia, I think it was Nvidia, have invented this technology that just when you're on a cam, your eyes are constantly looking at the camera, no matter where you look.
So you can be looking away reading a script and usually you'll see someone's eyes moving left and right ever slightly. This changes your eyes and actually makes you look like you are permanently looking at the camera. It blinks, but it your eyes are always looking
[01:25:37] Nathan Wrigley: in the same direction.
Do you know what somebody needs to take that to the next level and just if you leave the room Yes. Still there. It's still there. And the integrate cat g b t so that you can, occasionally go. Yeah, that's a really good point. I'm glad you said that. You may end
[01:25:53] Mark Westguard: up doing a show we just with three avatars one day.
[01:25:58] Nathan Wrigley: Yeah. Just click a button. The AI version of you comes on. I'm just gonna go and have a coffee. I'll come back. Did you see that there was, this is, it's completely tangential, but it's similar. Somebody wrote, they did exactly that. They re-wrote. everything that they were gonna say in a, one of the meetings that they hold with their team every week.
And he left the room and he just and he just, whenever, I can't remember how it all worked, but basically he got through this hour long meeting by, and he wasn't even there . It was just amazing. And it was just all these banal comments, the kind of things Yeah, I agree strongly with that.
[01:26:38] Ben Gabler: And it, so you're
saying cha e p t's gonna end remote working. It's
[01:26:42] Nathan Wrigley: all done. cha. No, I'm saying cha e p's gonna end it, period. , yeah. Andrew Palmaz in Andrew Palmer of course has got birther ai. Hi Andrew. He says, did I miss talking about ai? Yes, you did. You'll have to go back and listen to it. Yeah.
[01:26:59] Mark Westguard: I was doing some really cool.
Yes. Yes. A new browser plugin that's coming out looks really
[01:27:06] Nathan Wrigley: cool, oh, nice. I don't know about that one here. Max says this is good. I hate what, I hate watching US movies for exactly this reason. This would fix at least the lip sync, but it remains the voiceovers. Yeah. So this would be done by like French, it'll be French people saying the words, so it, you just swap out the audio as well.
So it's, yeah, it's good as you think. Okay. That's, I think that's it. I've got nothing else to say and we've overrun by four minutes. I do apologize. Firstly, I'd like to thank each of you one at a time. This has been really nice episode. I really enjoyed it. Thanks Kathy. Thank you Ben. And thank you Mark as well.
I appreciate anybody who's written a comment that's really nice of you. And thanks. In particular, just right at the end there to Rob cans who's suggesting titles for this particular episode. There's a new feature on the show, right? You don't know about this, and it's called What's Above Nathan's head?
What is Above Nathan's What exactly? Each week it changes. What is it? What is that? It's not, you don't go all rude on me cuz you
[01:28:11] Ben Gabler: The microphone. The microphone.
[01:28:14] Nathan Wrigley: Let's try. Yeah, it is. Do you know what type of microphone is? No, it's an Ars Technica. I'll I'll not bore you anyway. There you go. Kathy gets the prize.
She gets a badge for being the, what's above Nathan Head for the winner. So two straight nine. Silly idea. But I like them. Okay. Ben, I'm sorry. It's time. You don't know about this, but it's time to be. You're gonna be slightly humiliated. I'm sorry about this. Will you? No, that was amazing. Bring it. We have to raise our hands and we all give it a little bit of a wave and it be, oh, look straight in there.
Perfect. Thank you very much indeed. We'll be back next week with a bunch of different guests talking about WordPress. Until then, have a good week. Stay safe. Thanks to the guests. Bye-bye for now. Bye.
Support WP Builds
We put out this content as often as we can, and we hope that you like! If you do and feel like keeping the WP Builds podcast going then...
Thank you!