The WordPress news from the last week which commenced Monday 4th July 2022
Another week, and we're bringing you the latest WordPress news from the last seven days, including…
WPCodeBox is a new plugin that I think you should check out.
The WordPress Performance Team Proposes Developing a New Plugin Checker Tool.
See how you can lock down / customise the Block Editor in different ways for different purposes.
What is Web3, and is it of any use?
Envato are shutting down their Envato Studio, and the freelancers are not happy, but are you happy as a freelancers? If so, why?
I'm starting a new podcast with Bob Dunn (aka BobWP from Do The Woo), but it's sh*t!
There's a whole lot more than this, as there is each and every week, and you can find all that by scrolling down and clicking on the links!
This Week in WordPress #216 – "To Bob or not to Bob"
With Nathan Wrigley, Kathy Zant, Bob Dunn, Courtney Robertson and Gen Herres.
Recorded on Monday 11th July 2022.
If you ever want to join us live you can do that every Monday at 2pm UK time on the WP Builds LIVE page.
WordPress Core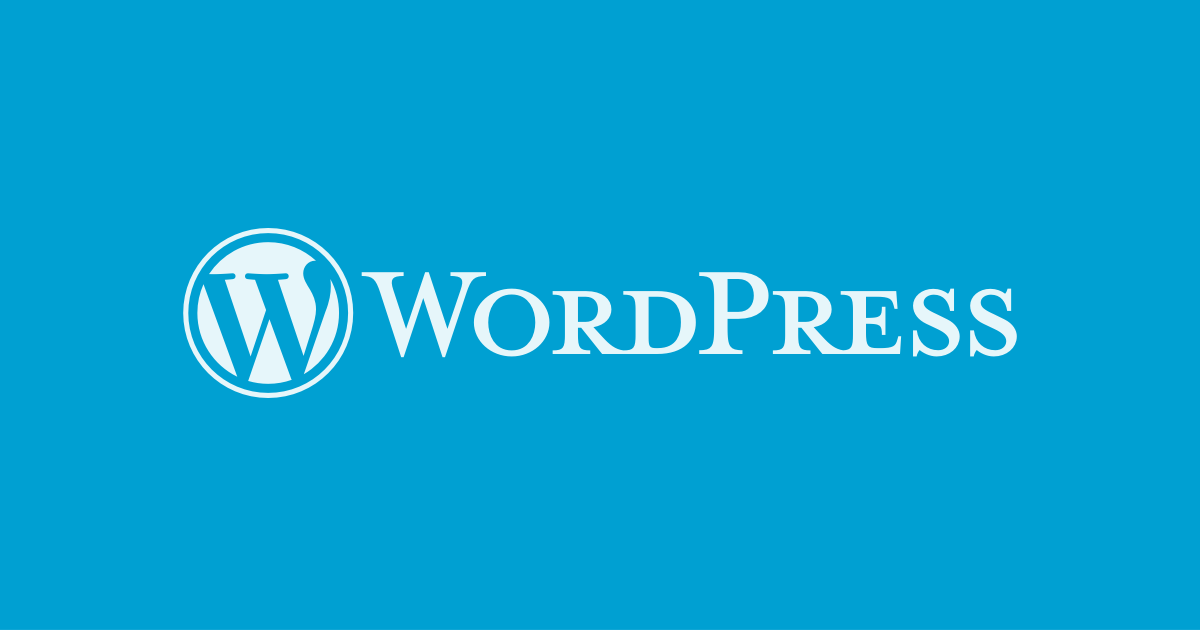 make.wordpress.org
WordPress 6.0.1 Release Candidate 1 (RC1) is available for testing! Some ways you can help testing WordPress 6.0.1 RC1…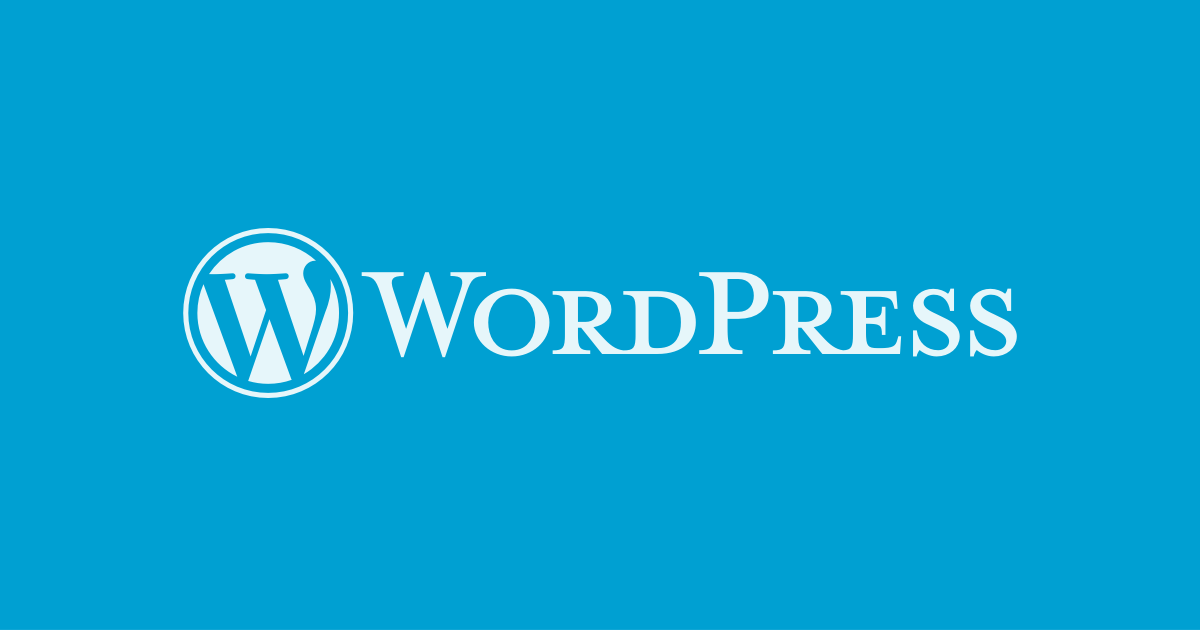 make.wordpress.org
WordPress 6.0.1 Release Candidate 1 (RC1) is available for testing! Some ways you can help testing WordPress 6.0.1 RC1…
Community
Plugins / Themes / Blocks
wpcodebox.com
Save your WordPress Code Snippets to the Cloud and share them across all your WordPress sites…
wpcodebox.com
Save your WordPress Code Snippets to the Cloud and share them across all your WordPress sites…
make.wordpress.org
"What's new in Gutenberg…" posts (labeled with the #gutenberg-new tag) are posted following every Gutenberg release on a biweekly basis, discovering new features included in each release…
make.wordpress.org
"What's new in Gutenberg…" posts (labeled with the #gutenberg-new tag) are posted following every Gutenberg release on a biweekly basis, discovering new features included in each release…
plugin-planet.com
SAC Pro lets you display unlimited Ajax-powered chat boxes anywhere on your WordPress-powered site. SAC Pro is the BEST standalone, persistent chat plugin…
plugin-planet.com
SAC Pro lets you display unlimited Ajax-powered chat boxes anywhere on your WordPress-powered site. SAC Pro is the BEST standalone, persistent chat plugin…
typerocket.com
Rapidly build modern WordPress sites without sacrificing developer experience.
typerocket.com
Rapidly build modern WordPress sites without sacrificing developer experience.
wptavern.com
WordPress theme author Anders Norén has remade his popular Davis theme to support full-site editing. The new theme, Davis Blocks, is sporting the same clean design as its predecessor, and can be used as a starter theme or a lightweight blog theme…
wptavern.com
WordPress theme author Anders Norén has remade his popular Davis theme to support full-site editing. The new theme, Davis Blocks, is sporting the same clean design as its predecessor, and can be used as a starter theme or a lightweight blog theme…
Deals
Find a deal in our searchable / filterable list. It's like Black Friday, but every day of the year!
Find a deal in our searchable / filterable list. It's like Black Friday, but every day of the year!
Security
ithemes.com
Each week, we report the latest vulnerabilities in WordPress plugins and themes. Vulnerable WordPress plugins and themes are the #1 reason WordPress sites get hacked…
ithemes.com
Each week, we report the latest vulnerabilities in WordPress plugins and themes. Vulnerable WordPress plugins and themes are the #1 reason WordPress sites get hacked…
make.wordpress.org
tl;dr Google, who already blocked anyone from emailing a zip with certain JS files inside (compressed/combined files), has moved to blocking them as 'viruses' entirely…
make.wordpress.org
tl;dr Google, who already blocked anyone from emailing a zip with certain JS files inside (compressed/combined files), has moved to blocking them as 'viruses' entirely…
WP Builds
This episode is like no other we've ever put out, because it's not really about WordPress, more about a lifestyle that working with WordPress might allow you to have…
This episode is like no other we've ever put out, because it's not really about WordPress, more about a lifestyle that working with WordPress might allow you to have…
Jobs
Post a Job If you know of a job in the WordPress community, please feel free to post it here…
Post a Job If you know of a job in the WordPress community, please feel free to post it here…
Not WordPress, but useful anyway…
ash*t.show
Do you like talking sh*t? We do, in fact that's all we're capable of. Join us whenever we can be bothered to listen to our shi**y podcast. Or don't…
ash*t.show
Do you like talking sh*t? We do, in fact that's all we're capable of. Join us whenever we can be bothered to listen to our shi**y podcast. Or don't…
wptavern.com
The Software Freedom Conservancy (SFC), a non-profit that provides infrastructure support for free and open source software projects, is urging developers to stop using GitHub and move their projects to other platforms…
wptavern.com
The Software Freedom Conservancy (SFC), a non-profit that provides infrastructure support for free and open source software projects, is urging developers to stop using GitHub and move their projects to other platforms…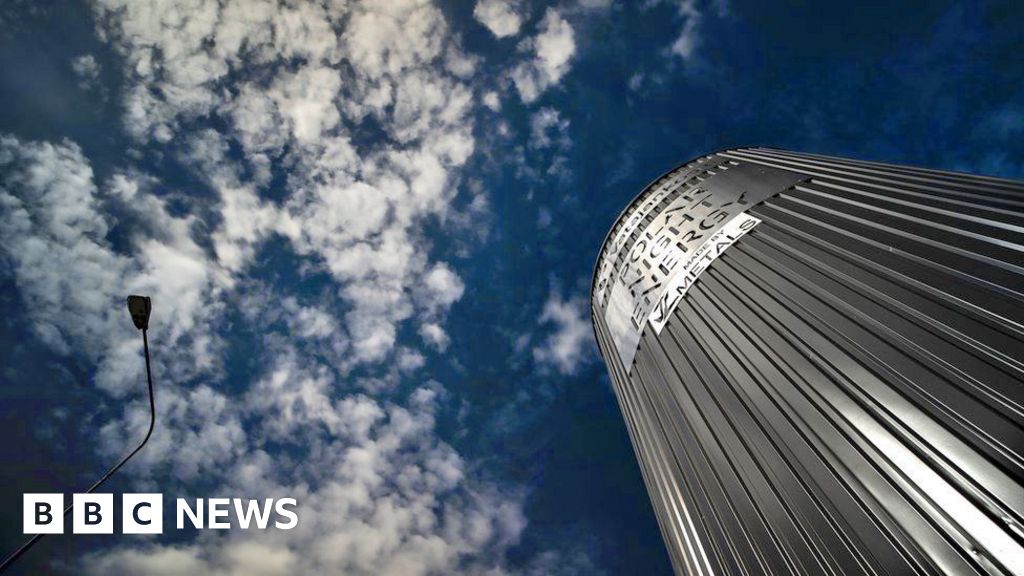 bbc.co.uk
A storage device made from sand may overcome the biggest issue in the transition to renewable energy…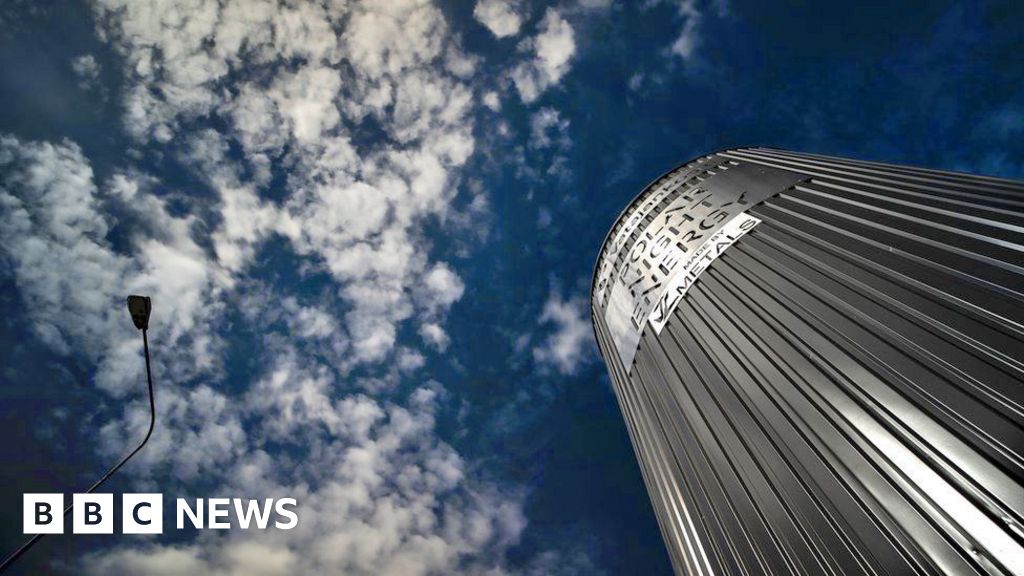 bbc.co.uk
A storage device made from sand may overcome the biggest issue in the transition to renewable energy…
schneier.com
Earlier this month, I and others wrote a letter to Congress, basically saying that cryptocurrencies are an complete and total disaster, and urging them to regulate the space. Nothing in that letter is out of the ordinary, and is in line with what I wrote about blockchain in 2019…
schneier.com
Earlier this month, I and others wrote a letter to Congress, basically saying that cryptocurrencies are an complete and total disaster, and urging them to regulate the space. Nothing in that letter is out of the ordinary, and is in line with what I wrote about blockchain in 2019…
techcrunch.com
The new Raspberry Pi Pico W is launching today for $6 — the "W" (and additional $2) brings 802.11 Wi-Fi connectivity to the system…
techcrunch.com
The new Raspberry Pi Pico W is launching today for $6 — the "W" (and additional $2) brings 802.11 Wi-Fi connectivity to the system…
schneier.com
Thought experiment story of someone who lost everything in a house fire, and now can't log into anything…
schneier.com
Thought experiment story of someone who lost everything in a house fire, and now can't log into anything…
The WP Builds podcast is brought to you this week by…
Omnisend is the top-rated email and SMS marketing platform for WordPress. More than a hundred thousand merchants use Omnisend every day to grow their audience and sales. Ready to start building campaigns that really sell? Find out more at www.omnisend.com
The home of Managed WordPress hosting that includes free domain, SSL, and 24/7 support. Bundle that with the Hub by GoDaddy Pro to unlock more free benefits to manage multiple sites in one place, invoice clients, and get 30% off new purchases! Find out more at go.me/wpbuilds.
It's like Black Friday, but everyday of the year! Search and Filter WordPress Deals! Check out the deals now…
Transcript (if available)
These transcripts are created using software, so apologies if there are errors in them.
Read Full Transcript
[00:00:00] Nathan Wrigley: It's time for this week in WordPress episode number 216, entitled to Bob or not to Bob, it was recorded on Monday, the 11th of July, 2022. My name is Nathan Wrigley. I will be joined. By some special guests, one of whom only manages to drop in for a few moments. That's Bob dun. We don't really even get to hear from him, but he's there for a moment, but I am joined on a more permanent basis by Kathy Zant by Courtney Robertson and by Gen Herres.
We're here to talk about WordPress. So of course that's what we're gonna do. The first thing I mention is a new plugin, which I'm really excited about is called WP code box. So I'm just giving a shout out to that plugin. Hopefully you'll go and explore it. Then we talk about the fact that WordPress is performance team are proposing, developing a new plugin to help you check your code, to make sure it is performant.
Then we talk about the fact that in the near future, you'll be able to lock down and customize the Gutenberg experience. And there's a piece which we link to, which shows how you might be able to do that. Then we talk about web three. What is it? Is it any good? Does it have any uses? Is it just a load of nonsense?
You'll see what we think Invato have shot down. One of their products called Invato studio. It's a bit of a sad day for those people. Who've built up reputation there, but it is going away in the next month. Then we get into a whole load of conversations about what it's like to be a freelancer. What kind of amazing benefits can you gain as a freelance employee?
And we talk also about a podcast episode that I did with Alex Standford, who is living out of a campervan and living the dream. And then finally, I mentioned a new project that I've done with Bob Don. It's a new podcast and you can find out about it later in the. It's all coming up next on this week in WordPress.
This episode of the WP Builds podcast is brought to you by GoDaddy Pro, the home of manage WordPress hosting. That includes free domain SSL and 24 7 support. Bundle that with The Hub by GoDaddy Pro to unlock more free benefits to manage multiple sites in one place, invoice clients and get 30% of new purchases. Find out more at go.me/WPBuilds.
Hello? Hello? Hello? Hello. It's this weekend, WordPress number 216. There are four of us on the screen, but something leads me to believe that there's a lurking Bob somewhere is he's yes, Bob he's with us, but he's still trying to get his equipment straight, but he is this he's having terrible problems getting in the platform has been horrific for him.
Anyway, FSO number 216. I am really delighted today. We've got five on the show, which is really great. Bob's probably just gonna keep coming in and going out as he figures out how the, this particular piece of software works, but let's go around the clock and see who we've got with us today.
I'm gonna start, there's no particular order to this, but I'm just gonna go round and say, first of all, hello to Kathy Zant. How are you, Cathy? Doing
[00:03:21] Kathy Zant: very well. Thanks for having me on again, Nathan, you are
[00:03:24] Nathan Wrigley: more than welcome. I love having you on, I'm gonna do the gonna do the introductions of myself because I like doing that bit.
Kathy Z is a product manager for cadence at stellar WP, but she also dabbled in security and hacker culture. We've got a little bit about something I like that later. She's helped organize both word, camp, Phoenix and word camp, us and word Fest live Kathy, just before we go onto anybody else, are you involved in the team organizing word camp us this time around.
[00:03:52] Kathy Zant: I got a few things going on, so I'm not gonna be able to do it this year. Oh. But hoping that I could make it to San Diego, just, pop my head in
[00:04:00] Nathan Wrigley: somewhere. Did you manage to get a ticket? That's the question.
[00:04:04] Kathy Zant: I watched people scrambling to get tickets and that was like my popcorn moment for word camp.
I, but I don't know that I'm going to be able to make it. So I wanted to make sure that everybody who was starving for a ticket could get one. So I didn't take
[00:04:20] Nathan Wrigley: one. Yeah. We were saying last week, I just nipped out to do some basic minor task and then came back and it was like, oh, okay. I won't be going there.
Then just all disappeared before my eyes. It was ridiculous. But anyway, thank you for joining us today. We'll move around. We'll go next to Courtney. Courtney Robertson. How are you doing Courtney?
[00:04:39] Courtney Robertson: Hello? I am well this Monday morning, at least Monday in the states.
[00:04:43] Nathan Wrigley: Feature in the blue there. It's looking really nice.
Yeah. Yeah. It out. Yeah. I'm gonna do the introduction for you as well. If that's all Courtney Robertson is a web designer and developer advocate at GoDaddy Pro. She contributes to WordPress as a co rep on the make WP training team will be talking about that a bit later as well. The team that makes content for learn.wordpress.org.
She has a vast background in teaching WordPress development in schools, in boot camps. When not at a computer, she can be found working on her large vegetable garden or playing her seven string. Whoa, hang on. I've not seen this line before 11 string electric violin. No, I refuse to believe that instrument exists.
Is that for real? Do you want me to, I wanna see it wait. Okay. Alright. I wanna like they have four. To me when it's got five or more strings, it's no longer a violin. It's a check it now. No.
[00:05:39] Courtney Robertson: It's electric. Oh, electric. That is so cool. That is cool. This is not the one. I have a goal of getting one day a wood violin, Viper violin.
So it is what is the company that makes it, and you would've seen it if you've ever watched trans Urian orchestra the founder that created those violins, he makes those, and people recognize them cuz of that flying V shape. Yeah. My current one is more like a learner quality and a learner price tag for seven strings because I know how to play four.
I'm learning the extra three that go down into the base range. So I have the full orchestra. Conting.
[00:06:19] Nathan Wrigley: Camera and Jones he's nailed it, but it's a, Y it's a Y on steroid. He's saying
[00:06:25] Courtney Robertson: tune to the circle of fits just like the rest of the orchestra would, and
[00:06:28] Nathan Wrigley: that, that went under your chin. Cause it looked to me almost like you'd be playing it like a guitar.
Ah, yeah. Geez locker. Honestly, the WP community has many hidden talents. I've just learned that Courtney can play an instrument, which I didn't know existed. So that's, let's go next to let's go next to Jen Harry's Jen, how are you doing?
[00:06:52] Gen Herres: Oh I used to play a fourt stringing violin, but that was a long time ago.
I definitely can't do it. Do seven.
[00:06:58] Nathan Wrigley: Yes. My my claim to fame is I own a Swanny whistle. I dunno if you've ever seen a Swanny whistle, it's like this, it sounds like a doc, you pull this thing and you woo. And basically you can't possibly get a tune out of it, so no talent required.
Perfect. Anyway, Jen is a WordPress developer, a 11 Y advocate or a one, one Y advocate organizer of the Baltimore WordPress meetup and educator. You just took over. We were just talking before the call began. You actually began your organizing of word camp Baltimore during COVID, which by the sounds of it, you really enjoying the online aspect of it.
Yeah,
[00:07:39] Gen Herres: we they, we there's no real word camps going on. And besides even if there were, do you have any idea how much organizing has to go into a word camp? Just regular meetups.
[00:07:52] Nathan Wrigley: Are you, but you're enjoying it and you wanna keep it online. You don't wanna take it off back into the real
[00:07:57] Gen Herres: world. I now have people who attend from Europe and also from Australia.
Nice. So I have no intention of taking it away from zoom.
[00:08:07] Nathan Wrigley: Cool. That's bucking the trend, but I like it. If that's what you wanna do and it's working for you. That's great. Final one. He's made it in is Bob Don tell us Bob, just before I introduce it, what happened there? What was going on? It's all your fault, Nathan.
Yeah. it's always my fault. Let's just blame Nathan. It's it. I'm guessing you got caught in a recapture, Luke Paul, something like that. No, it's, I'm not sure what it is, what it was. It. It was a loop. That was it. Your your audio is phasing a little bit. It's not really phasing. We're like missing little bits of the word.
So I dunno if you wanna just, there's a little cogwheel under the screen, have a little look in there and see what you do, but whilst you do that, I'll introduce you properly. Bob Don Bob is a podcaster and producer over at do the woo IO. He's a longtime word, presser, pressor and in his spare time, he likes to talk about he's written it here.
He says he likes to talk about shit and we'll get onto that a little bit later. I am Nathan Wrigley. Oh my audio. Audio. Can you all hear that weird echo? Bob, I'm gonna mute you for a minute. Cuz I think whatever you are doing, the audio I've got this like really strange, it's gone now, but there was a really strange audio thing.
I dunno if I can mute you actually. Yes I can. I'm gonna mute you for a moment and then I'll give you a minute to figure out your audio and then I'll bring you back in honestly, the vagaries of technology. We are not here to drone on about that though. Let's talk about WordPress. Shall we? First thing to say is this is our website WP build.com head over there.
You can subscribe to the stuff that we do. We do this show every Monday, 2:00 PM. UK time comes out tomorrow as a podcast and then we do the podcast, the normal. Comes out on a Thursday. So if you click this little link, just here, this little subscribe link just about there, then you can find out and stay updated and all of that good stuff.
Okay. Before we crack on, let's see if there's any comments dropped in. Cuz there usually is at this point, there's a few people saying, hi, Rob cans says, good morning. Hello, Rob. Nice to have you with us. Says here, Bob. This is why Bob does not like live shows. Yeah. So it would seem this is this Beth?
Hello, Beth. How are you doing? That's nice to see you again. Once more, Peter. Ingersol happy Monday too. All what a great panel we have today yet four of them are pretty good. And then there's me. Look at that. She's getting all. Alright, Beth, that's fine. You got a ticket? No. I want one. Mayor is here from goed pro.
Hello everyone. She says, so is Adam Warner also from GoDaddy Pro music in WordPress. There's all sorts of, yeah. Echo. Sorry about that, Adam. I think it might be Bob's stuff going on there and look. Hello? Hello? Hello. Hello. Hopefully that's now fixed and Peter. Says that he attended Baltimore and Jen is great.
Yeah. There you go. The heart for WP meetup will remain virtual with probably occasional in person. Do you know? Do you know Peter? Jen? Yeah.
He's
[00:11:15] Gen Herres: been to my meetup before.
[00:11:17] Courtney Robertson: Nice
[00:11:17] Nathan Wrigley: virtually it's great. Yeah. Cool. Okay. Let's crack into it. Shall we? First thing we'll talk about this week is I just wanna highlight a new plugin that I've come across.
It is very rare that I do this. In fact, I honestly can't remember a time when I just singled out a plugin for mention on this show, but I I came across this one because of a video that my friend David Walmsley did, he's got a YouTube channel and and he'd mentioned this plugin and I took a look and I thought, eh, and then I watched his video and I thought, oh, blind me.
What am I missing out on? Can I just recommend if you've never. Seen this before, just go and have a look. It's called WP code box and it's at WP code box.com. It is. Blooming amazing. It allows you to put conditional CSS and JavaScript and all sorts of stuff inside your WordPress website basically is trying to encourage people to dabble a little bit in code with co NIPTs.
So rather than downloading a plugin for something, which there may be a snippet for, they're encouraging people to go out and try and find load, get a snippet, paste it in, and then you can upload it to their cloud. And then you can take it round with you to every WordPress website that you've got.
And you can do things like, for example, you can put CSS on conditional pages. So you might say for example, okay, just show it on singles of this particular custom post type and so on. I'm not really selling it very well because the fact of the matter is it is as it is really deep and it does an awful lot of stuff.
So there's nothing in it for me. Just, I just think it's super cool. WP code box dot. Go and check it out now. I'm not really expecting anybody on the panel to comment on this, but I dunno if anybody of you, any of you have played with this. And if so, wanna talk about it. If not, I'll just move on having mentioned it.
And and that's that
[00:13:19] Courtney Robertson: I haven't played with this one in particular, I've used other code snippet, plugins. What seems interesting to this one is that it looks like when you have your code box set up, that you can implement the code on multiple sites. Whereas before the code snippet its plugins, I've used, you just drop it into that one interface.
This is more helping you store that to make use of it. I.
[00:13:44] Nathan Wrigley: Yeah, you've hit the nail on the head. And thank you for pointing that out. I think probably all the snippets plugins that you've used before, where it was just one installation of it. And you had to migrate those elsewhere. It comes with a a cloud it's built in.
There's no additional fee for that. If you've got the plugin, you've got the cloud because after all it is literally tiny strings of text, there's no images or video or anything being backed up. And so you can sync it. You can choose to put them within different folders and so on and so forth.
And then you go to site and you install the. Plug in, it will sync all those folders and you just tick ones and say, okay, download this snippet and enforce it with these conditions. But also they've got a growing snippet library, which isn't vast at the minute, cuz the plugin's pretty new, but the principle would be that in the future, they're gonna vet their own little snippet library to.
So that hopefully you'll be able to log in with your account and have absolutely loads to play with already. I think what it's trying to do is find a happy ground between those who are like really serious developers and those people who've been working with page builders for a long time, who haven't really explored anywhere in between.
And if they page builder doesn't do it, they probably go and find a plugin. And if there's no plugin available, that's maybe the end of that journey. Whereas this is encouraging people to dig in. It's got auto complete. So it's got auto complete for CSS and PHP, but also all the hooks and functions and things within WordPress as well.
It's wicked call and it would appear that Peter agrees cuz he just wrote WP code boxes. Amazing developer is highly engaged with his users and adding features all the time. Thank you, Peter. Appreciate it. That's insane. Yeah. Anybody else wanna talk about that one or should we just crack on with the normal news?
Hey Jason. Bob, I can tell you're speaking, but something is not enjoying. I wonder Bob, if you have any ad blockers or you've got anything in your browser, which might be taking traffic and ruining it somehow the other option Bob would be to refresh, cuz you should be able to just drop right back in and I'll, and we'll see if that works because at the moment it's the audio is a total mess.
Yeah. He's gone. Let's hope he comes back. I really hope he comes back. Okay. In that case, let's go on to the next one. The bits that I've highlighted in yellow are usually the bits that I think are most important. And let's see. Let's see if you guys agree. So this is Sarah Gooding on WP Tavern. It's the 5th of July.
This is cool. WordPress performance team proposes developing a new plugin checker tool and the. Summary is as follows WordPress plugin, sorry, WordPress performance team. And it's that team make a note of that? The performance team is kickstarting a proposal. So that's all it is for developing a plugin checker tool, similar to the theme, checkin plugin check plugin, rather which ensures themes are meeting the latest standards and best practice.
The performance team is proposing building a different kind of plugin that would flag any violations of the plugin development requirements and best practices with errors and warnings, and the idea as enumerated by Felix answers on the performance team. And he works for Google. So he knows his stuff is to provide plugin developers with feedback on requirements and best practices during develop.
Provide the wordpress.org plugin review team with an additional automated tool to identify certain problems or weaknesses and provide technical site owners with a tool to assess plugins based on those requirements and best practices. In other words, just make things as performant as possible and the face of it, what's wrong with a proposal like this while there's a few people have got concerns.
If you do click on the show notes and you find this article, you'll see that there's a few developers who are concerned. And in some cases really concerned that if it starts to impose certain requirements on developers and they can't go their own way, then that could be catastrophic. For example, Josh Pollock, who is extremely well known says if this helps all caps plug plugin developers then fine.
But if it's used as a weapon to insist on standards, check this sentence out. I suspect this will be a nail in w P's coffin. , which is quite a thing to say when you think about it. So I've enumerated what this is. I'm just gonna, as we always do free for all everybody yell and just button in and talk over each other and all that good stuff,
how
[00:18:32] Courtney Robertson: okay. Go for it.
[00:18:35] Kathy Zant: I think it's an interesting, obviously there's a, what over is it? 50,000, 60,000 plugins in the repo and maintaining code quality for all of them or monitoring. It is a big job. So any tools that the plugins team can get to help them identify issues and make sure that coding practices are at a certain level is a good thing.
I think the plugins team could probably stand to have more volunteers on it, but it looks, they've kept it to a very small core team. But. There's always going to have to be some kind of manual review of these types of things. I don't think it can fully be automated, but having additional tools is always going to be a good thing.
There was a project and I don't know what happened to it if it's still in process, but the tide project and Courtney, you might know more about it than I do. But I know that was that, that the initiative there was towards raising the code quality of all of WordPress, not just, core, but to make sure that, the rising tide could raise all boats and have some coding standards and coding practices and best practices for the entire community, but not sure what happened with ETS.
hoping that is still going on.
[00:19:58] Nathan Wrigley: Yeah. Do you know what? I haven't even got a memory of that one. You've said tide, not a single little tiny light went on, but Courtney's nodding her head. Like I should have known better. What?
No.
[00:20:09] Courtney Robertson: I actually don't really know what the latest is inside and that's a great thing maybe we can inquire about as a follow up from this.
The tide team, I don't know, even had representation during the contributor day for EU. Certainly if it's a related area already, let's make use of that and tap into it, you could find info about them. If you go to just make that wordpress.org and look for tide at the bottom of the page almost it would be in.
I haven't seen any updates or team meetings or anything like that necessarily happening from that group, but I could be mistaken. What I would call attention to is that in the original post, there were some comments starting to allude back to the Yoda conditionals post that was mentioned about two weeks ago.
So if you think about Yoda, the character Yoda says things in a reverse order than what we would normally say. And that is like how in PHP, sometimes the code is written in a way that you're flipping things around in the order. And so there's a proposal to let go of Yoda and as much as we love the character to let go of Yoda in WordPress, and should we let go of it completely or no longer enforce that standard?
I think it will be interesting. As we're looking at plugins like this. As we're looking at a pathway forward for improving the code quality, there are many ways to code things that come out with almost visually the same end experience to use. And so developers don't want to be boxed in by certain things, but there should be some code quality standards as part of that.
And so I think that it's an interesting timing as we saw the Yoda post go out. And that comment section really got quite heated and long, and I'm not sure if it's settled yet even to then follow up with this. And I think that there's good possibility. I see that I think of the plugin that Josh creates plugin machine helps create plugins.
It is a tool to help create plugin plugins, and I've seen some of the other comments in there. My friend Scott Clark echoed in that this could be a great tool, especially for those that are learning plugin development. To make sure that they're learning best practices along the way. So I see it as a good learning opportunity.
Of course. I would say that though.
[00:22:38] Nathan Wrigley: you're all about the learn. Jen, anything on this?
[00:22:43] Gen Herres: I could say as a developer having tools to go through and just spot check, because when you're writing, you get ideas and then you go back to this section and then you go forward to this other section, then you're back and then forward.
And then as you start to go through testing, it's possible that stuff slips through the cracks and it's not intentional, but it happens right. And, checking and automation type things can be great. But I do also get concerned if people are going to start imposing restrictions, what was it last year?
There were several themes that ended up getting pulled from the repository for days or weeks due to WordPress, changing the guidelines on themes and what was permitted and what was not permitted. And then suddenly these themes that have been in there for years and years were suddenly just dropped from the repo basically overnight.
And then it was weeks to get them back
[00:23:54] Nathan Wrigley: in. . Yeah. Yeah, that's a good point. The the, I, we probably should reemphasize if it wasn't clear from what I said, at the outset that this is a proposal in order to get feedback and on the screen at the minute, I'll just read you this point. This is Sarah writing.
This, the performance team is requesting feedback from the community, particularly plugin developers, plugin, reviewers, and the meta team. If they are able to reach a consensus, then ants, which refers to Felix ants from Google said that the next step is to design the infrastructure for the plugin, check it in a GI hub repository.
So just to be clear, we're not there yet. We are simply at the point where they want some feedback as to whether this is even a good idea. The post is called WordPress performance team proposes, developing a new plug-in check at all, and it was 5th of July on WP tab. Okay, ready here. Let's move on to the next piece then.
And thank you to Zach as well. Who's made a couple of comments. He said Zach's step epic. That is to say, hello, Zach, how are you? If this helps people build for performance at scale, I'm all for it. But then he goes on to say my question is, what will this do? That are linter won't good point.
Yeah. That is a good point. Thank you.
[00:25:12] Courtney Robertson: This one is so they're, I believe proposing this. I could be mistaken, but I think they're proposing this as similar. Yeah. Similar to the theme check plugin. So this would be a plugin sitting inside of that org. And so for those, especially early at creating plugins, if you're building your own and testing it in your own working experience, you might not have it sitting in a GitHub repo if you're really at that point in your learning journey.
But it also might help raise some concerns, plugins that you might also have installed. So similar to how the site health check plugin started in the plugin territory emerged decor later. I think that might be the pathway that I was saying.
[00:25:53] Nathan Wrigley: They're suggesting. Yeah. Yeah. That's a yeah. Good point. I'm just gonna announce at this point that Bob's audio is basically causing him chaos.
I, I think he's got some kind of sound interface problem and seems to be unresolvable at short notice. So he's Bo he's dropped out. That's sad, but we'll have him on another time we were gonna mention something which I'll probably do alone later on, but there we go. Sorry, Bob. I'm really apologetic.
I hope it wasn't my. Tech failing, but it fear appears that there's some weirdness on your end, but there we go. So Courtney highlighted this piece, which came out basically on the same day, I imagine Sarah crib from this to, to get it's at make.wordpress.org. And it's Felix's proposal for a WordPress plugin checker.
I'll include this in the show notes. There's a sort of ancillary piece and you can see more about the goals. And basically I think it's what Sarah was cribbing. Okay. Anne McCarthy reached out to me last week because she wanted to highlight this piece and I think this is actually dead. Cool. I really like this.
So of course I said, yes, this is the this is the curating, the editor experience, which is a subsection of the block editor handbook. And this is such a nice little piece because it may, what it may do is it may give you some window into what's possible with the block editor, even if you haven't yet encountered it.
So all of these little incremental things, just D in and every release, and you may not notice them, there isn't great fanfare about a few of them, but this piece is called curating the editor experience. And it goes to demonstrate all sorts of ways that you can even today, but there's obviously a lot of work coming in the future.
You can modify the experience of the block editor depending on what your use case might be. And. A couple of these I genuinely had heard of, but I'd forgotten about them. So for example, there are innate, there are ways to lock particular blocks and, depending on the way that you set it up, you can enforce different kind of locks, but that could, have all sorts of useful uses, be able to lock a particular user rollout of particular function in a block.
And, they can't alter, I don't know, a background color or something like. You're also able to lock patterns or templates, which I thought was cool. And obviously if you're looking at this on the screen, you can see code examples for how you might go about doing that. There's the option to lock on a per block basis, which I didn't hadn't come across this one.
And the example that she's using here is the background color. I believe it was just. Paragraph block or something like that. And on, on the one hand on the left, we can see the full range of background, color options available to a particular user role or a particular user. And then on the right hand side, something which is completely locked down, you basically get a choice of just two colors as opposed to an infinite array on the other side.
So that's a nice use case as well. Again, coming with code examples removing the ability to access the template editor. If you don't want your clients, fidling with templates, which I imagine most clients probably wouldn't wanna stray into anyway. That's possible. And prioritizing post content patterns for new pages.
I personally think this is my favorite. This is the idea that when you create a new post or actually a new page, I'm not sure whether it applies to posts or not. But if you create a new page, you're gonna be walked through this kind of curated template experience. Like you find in a. Page builder or what have you in other words, start a new page.
How do you want it to look? Should we just get you going with a basic layout that you've either saved away as a template or that you've, you've got from somewhere else. And I just think that's a really nice feature. We mentioned that at some point in the past, but it seems really underused at the moment.
And that's where it stopped for me. My favorite there, as I said, was the content patterns for new pages. I'm getting over that at the moment I just created for various use cases, I've been saving patterns and then I'm going to the PO spot. And as soon as I start the new page, and then I find the appropriate pattern and I click the button, it's two or three extra clicks, but this would certainly be a lot better.
So there we go. That was Ann's request for me to mention that again. I'm gonna turn it over to you guys. If anybody wants to button, just feel free to be the first.
No. Okay.
I
[00:30:27] Kathy Zant: love that we're providing more and more ways to customize the experience for every individual WordPress site. So I just, I don't like the lacking feature I keep lacking myself out of things. I think the locking feature is
[00:30:41] Nathan Wrigley: I should be able to hack into it. Yeah. I think the locking feature is like on it doesn't really lock anything at the moment really does it. It pretends to lock things and any more or less any user can come along and unlock it. But I guess it serves the purpose at the moment of it's more of an accidental, I didn't mean to edit that, you have to intentionally go in and unlock it.
But what I think down the road, when permissions come in and whatever granular level of permissions that, like for example, only the editor role can unlock this, or I don't know there's any particular role can unlock it. I think that's when it's gonna become really interesting, but you can imagine like a jigsaw puzzle of all of these different locking features.
If you can access certain templates with a certain user role and you can access certain blocks, but you can only access certain features within each of those blocks. You can imagine this becoming fairly granular and on a case by case website, by website basis, you could give them something which they well, for one of a better word, they can't screw up quite so easily.
[00:31:42] Courtney Robertson: Yeah. That's I think that's really important. From a, when you're building sites for clients, having a way of doing that, I can recall ways of I come from the days of using headway and help manage their community for a number of years. And I would deliberately CSS out the access to the front of site, unless they were intentionally wanting to go there.
Now that was 20 14, 20 15, these days, you might wanna give clients access as an admin to all the things, but still continue to say, unless you're really intend to, because it can be easy when you are using full site editing to sometimes forget when you are in a post page versus in site editor.
And so swapping layouts around and things, giving them that prompt. Are you really sure you wanna do this? Block blocking will be helpful for. Yeah. And it's been out for a few versions now. Yeah. The next version of WordPress will probably see nested lock locking. My coworker George maade is working a bit on some of that area in particular.
And so this one screen that we just saw from Ann, which is a great resource, of course I wanted to and learn that WordPress do org. I can't help myself. But also it's a good way to holistically look at, there was more there than just block blocking. There was some settings about duo tone and some other things.
And it's a way of thinking through what do I want those who I'm building the site for to really easily have access to get at? Do I want them to have complete unedited access at duo tone, where they can make their own colors and change things however they want. And I think back to my client who told me she was a graphic designer who really loved to have every color.
Each paragraph of text was a different color. Ooh. Including yellow and white. Okay. , do I want folks like that now? Should I have clients like that anymore? But do I want folks like that to have full unhindered edit access to designing things really depends on their budget.
[00:33:56] Nathan Wrigley: yeah. Yeah. I guess the thing here is that we've moved from a paradigm where essentially you had the option to put shorts and basic HTML in the tiny mice editor.
So really the option, the capability to screw things up was not really there now, the capability, especially with full sight editing it's. So can you imagine the amount of phone calls that are gonna be generated by? I had literally have no idea what I did, but now it's all blue. Those kind of phone calls and the ability to lock things down so that you simply cannot screw it up, will be good.
We're not there yet. Are we? But like you said, Courtney, it's a jigsaw piece, jigsaw puzzles, all these different combinations of things that are coming. Tell me about the nested bit. So that would be you lock it at the top. Let's say you've got a tree of, I don't know, three or four children, you lock the parent and all the children lock and is, do you know if the intention is to be able to unlock the children individually or, ALA carte or just, you can unlock the parent, do you know how that's going?
[00:35:01] Courtney Robertson: So right now you can lock the layer that you're on. Okay. And that's it. Yeah. And so if you get inside of those layers, They're not locked. That's right. And if you want that ability to bulk maintain them, that's the feature that is being worked on. So that a block and a block this takes me back to the table days.
Building websites with tables. Doesn't it like? Oh, we had so many nested tables. Oh yeah. We don't wanna go back there but you want to be able to both maintain if people can lock their, the things. And so I need to later today I will probably publish something. Indicating at least I'll put something on Twitter saying if I've tested this where we are right now, I think that features of it might be in like th.
Six Guttenberg 13, six, maybe in a little bit 13, seven I'll look and see where we are.
[00:35:56] Nathan Wrigley: Interesting comment from Zach. I dunno if this is gonna mean anything to anybody, but it means something to me. He says, does anybody else have a chemical bro? Have the chemical brothers in their head? Every time someone says block blocking oh, I get it.
And may of mind last, like last Friday went to see the chemical brothers. I can't even remember where he went, but he went to see the chemical brothers. I get it that I know where you are coming from Zach. Okay. Thank you. Jen, anything on this or should we move on?
[00:36:25] Gen Herres: I still don't use Gutenberg very much because I have seen clients attempt to use it.
Yeah. And it is
[00:36:32] Courtney Robertson: basically
it
[00:36:36] Gen Herres: would be like giving a cat Legos. It's it goes about that.
[00:36:41] Nathan Wrigley: , I love that description.
[00:36:44] Gen Herres: You literally have something that, that exists and then the cat walks over and then it's just a complete rubble after that in about three minutes. Yeah. Once I've let clients in with Gutenberg.
So I'm not really letting still Gutenberg's got too many issues.
[00:37:03] Nathan Wrigley: Yeah, no, I get it. You are basically, you are a significant proportion of people I think. And it's interesting cuz I, I personally have now got the muscle memory of it. I know where all the boxes are. I know what all the things do in the system that.
Like to use and it's totally working for me. In fact, for me, it's quicker. It's quicker than anything I've ever used before. And I really like it, but yes, but how man alive, was it painful to get there?
Yeah,
[00:37:33] Gen Herres: exactly. And clients who are, quite frankly, a lot of just individuals who run their own websites clients that I have at the agencies that I work for, they, they are in the backend maybe one day a month.
These people can't learn this complicated tool in this complicated way of trying to get things. They need to be simple. And if it's not simple, there it's cat with Legos.
[00:38:04] Nathan Wrigley: Yeah. Cat. Just, I do that Cathy Cathy, I think needs to come back at this point because Cathy's works for a company who make a pretty sublime cool block solution.
It's a theme, it's a suite of blocks. And if you play with that for any length of time, I think if you are like familiar with a page builder or something like that, because everything, because all the settings are just the same everywhere, you drop a blocking and it just looks familiar.
And the way to do the response, it is familiar and it doesn't take long, but you gotta, you have the commitment and Kathy, I'm gonna let you defend. Yeah.
[00:38:39] Kathy Zant: The thing is, I've been using WordPress forever. When I first played with cadence and what it did to Guttenberg for. I changed my relationship with Gutenberg, where I am now with cadence, though, with what Ben has.
And Ben is the developer who created cadence and basically saw a new vision for what blocks could do. He's basically going into like themeing and ING with cadence elements. And so you can basically set up advanced custom fields for a client where they can't really, they get the tiny mic editor back.
If you use a wizzy wig field for like advanced custom fields and you can set up an interface for a client where they can just enter in everything. And then you, as the developer, don't even, doesn't even have to touch a line of code. You can set up a template using cadence elements, blocks that templates all that out, and he's given so much granular control over that.
It was what my page builder summit talk was about to be what I've seen. Ben develop here is so powerful because you can build out all of these templates and then give your clients. Just basic entry and it makes things so much easier and there's more and more things coming with that. He's adding new ways of doing that for WooCommerce, with the shop kit plugin that he's developed, it's just it's become incredible so that you can give something very usable to a novice WordPress user where they can't get lost.
It's here's your toggle, here's your check boxes. You can bold if you want to, with this wizzy wig editor, but on the front end major power that a developer can give to what. A user has put in. So I'm having so much fun with that. It's oh, you just wanna talk about a block? Let me show you all this template stuff.
[00:40:29] Nathan Wrigley: It's so much fun. Yeah. It is a lot of fun. Isn't it? So the elements are like, oh, I dunno you, you might create like a header element and that becomes a universal site header or a footer, or you might create a single for a certain type of post type or what have you. Yes. The heading to go here and you put in some dynamic it just consumes the title and it goes in there and the featured image goes over here.
And it's great, actually. So it's probably what you're familiar with. If you've used, page builders like beaver builder, or what have you, but it's now coming to the block editor and these solutions like cadence are making it happen. Yeah. It's cool. Really cool. By the way, the talk that you did, but also the talk that Ben did, particularly the WooCommerce and I forgive me, you've just this second said it, and I've now forgotten what that is called the kit.
Yeah. Shop. I just wanted to say psych kit, which is what. Yeah, Felix is working on there. The shop kit. Oh, I don't work with eCommerce and I've for a long time, decided that's not for me anymore, but that made it all seem so tangible again, it was like, okay. Click some buttons.
And I'm back in the game. We've got a few little comments here. Oh, this must be about table layouts. It must be single space. Pixel space AIF. Yes. Yeah. Yeah. Thank you for that, Zach. And then Peter replying table based design pixel. Perfect man. Was it hard to get it? Pixel? I spent literally days and it was all out of line by one.
Oh, there'd be like a black row of one pixel for just no good reason. Okay. Let's move on. Let's put the screen back on. I want to men now. Okay. I'm curious about this. I dunno what you guys know about web three. I was given the great opportunity to chat with automatics David Lockey. That's what this is.
This is a podcast episode that I recorded at word camp Europe with David. David's got himself a nice new role at automatic, and he is the lead for web three. It's called the web three lead. And his job is to figure out what Automatic's position and therefore by extension, maybe what WordPresses relationship is gonna be with web three.
Now my, my conversation opened up a lot of different scenarios for me. I came out of it like really educated, but still really confused. I think on some level as to what the use case for web three is, and I. Okay, so I can totally get web two. Oh, I get the idea that you've got all these social networks and we're able to push things up into websites in ways that we never were before.
And I get that really the trust of that has possibly been broken. And I get the idea that decentralized is cool. The idea that no one person is in charge of anything and that everybody can look at everything and it's all on some kind of ledger, which is open for everybody to see. I get all of that.
The bit that I don't really get is why we need it. I don't quite understand yet. And I'm, so I'm just wondering you three you're on the internet all day, every day, you probably come across some of this. In, in tech crunch and the verge and all these other hacker news and Reddit and so on.
Have you got anything that you are interested in web three? Are you buying and selling Bitcoin? Are you hoping to use word proof to timestamp your content? Is any of this exciting to you or does it all seem like a bit of hype over to you?
[00:44:13] Gen Herres: Yeah it's really not exciting to me. And it does seem like a whole bunch of hype and it's trying to decentralize a complete currency that eats up electricity to create it.
I, yeah, I'm not a fan.
[00:44:34] Nathan Wrigley: Yeah. That was the, that's the one piece that's easy to grapple with. Isn't it, the idea that currency was gonna be it felt at least anyway that, go back like a year, two years. What have you that's that felt like a really plausible use for the web three decentralized ledger.
Everybody owns their own money. And of course the problem with that is that everyone can lose it. Yeah. Literally you can lose it by having a house fire, all of your machines are done. You haven't got a backup anywhere and it's gone your little token for once of a better word, which governs the what's in your wallet, just evaporates.
And at least I made the point to David on the podcast, at least with a bank. I've got there's the bank and there's all the employees in the bank and there's the history of the bank. And there's the, there's, if one branch burns down, I it's still there. I can still get hold of it.
And I dunno, I just don't see the point yet, but projects like word proof. I can get a hold of, I dunno if you've come across word proof, this is it's a plugin, you install it in WordPress. And there's a blockchain. I don't know what it's called, which one they attach to.
But let's say you post a piece of content. You can prove absolutely categorically that you did it first, that those words were yours. That image was yours. That it, and right. So the proof bit I get, but I don't get the bit where suddenly it's worth hundreds of thousands of dollars. to buy a picture of a monkey.
That's the piece that I don't get the bit like, okay, that's mine. I own it. And I can prove that I own it. I could see how that could be used in a court of law to share. No. Honestly, I did it first look, judge, there you go. But
[00:46:30] Gen Herres: you didn't necessarily do it first. You prove you wrote it down first.
You didn't necessarily
[00:46:37] Nathan Wrigley: do it. I guess in law that would be the same thing. If you didn't take the trouble to make the effort to prove that you did it first, then NA it's off, you're just so it's,
[00:46:49] Gen Herres: so you're basically saying you have to be educated enough to know that you have to prove that you did it first to be able to prove that you did it first
[00:46:56] Nathan Wrigley: and there exactly is the problem for me, it's like a use case, which you can begin to pile uses into it.
But every time I inspect them a little bit and dig a little bit deeper, like you've just done. Something comes up, which makes you go, oh, hang on a minute. Maybe. Maybe it doesn't work that way. Maybe it's not so useful.
[00:47:18] Courtney Robertson: I've been thinking through this and I don't have a compelling reason for cryptocurrencies as part of all of that.
But if we look at the other pieces of web three some things that have been inspiring me lately, I saw Yost Deval doing some research and wanting to have some schema markup indicating here are the jobs that I have done as part of schema markup without stealing the thunder of what's being the news piece that I am suggesting for our talk a little bit in a couple minutes.
Okay. With WordPress, let's say that you go through the courses on learn.wordpress.org, and that's attached to your WordPress profile. What if those courses were the training ground towards maybe okay. Cats out of the bag certification is on the table. We'll do it anyway, right? Yep. That was my suggestion.
There is an announcement post about certification. So what. If Yost is suggesting things like jobs, Yost, my yo not the whole company, but Yos is doing research on this. Also if, instead of selling art, maybe we're selling something else that is not just images. Maybe we're selling other digital creations that we have.
We're, and we're pressed, there are themes and plugins. What if maybe that process looked like I began this thing and yes, it's open source, but here is the track record of I did. Here's my part in that piece at that point in time, because blockchain means that there's a historical ledger of everything that's going on.
So like web two, it took us until we were almost out of it to really get our heads around it with all of these APIs that could talk to each other. There was a great interview on I wanna say it was the. From CSS tricks, their podcast recently about looking back at web two and all of these things that how the average person didn't care about their bookmarks talking to Twitter or their audio playlist being available over on last FM and then friend feed putting all of this together and all.
So the average person didn't care about doing all the work and why is this valuable at all? And the idea of the open web things like indie web are possible already in WordPress. So indie web is this suite of plugins. It does more than just plugins. It is a way of saying if I share my article out to Twitter and then people link at it, I could get the comments from Twitter that they're talking about showing on my post.
So I'm
[00:49:48] Nathan Wrigley: This is just web mentions . Yep.
[00:49:50] Courtney Robertson: Yeah. So I think all of these things play together, right? So there's a lot of fast ideas moving that are there. And my interest in what's going on with web three is more about blockchain technology and less about. The cryptocurrency, right? The idea of having digital footprint is not something new to technology.
Education is my background. And so creating our digital footprint, having a positive digital citizenship, saying here's all the things that I have done. This is like my definitive version of a resume. This is me on the web. And making sure that presence is what you want it to be. That's really compelling.
The part that gets me a little bit weird, I think of maybe the crypto coverage, the same as in web two, we had all of these protocols and no one understood the value of why we're supposed to do the things. And ultimately that created more of a Walt garden. We saw less APIs talking at each other, thinking of Facebook events shutting down back in the day for a while.
Having those events not talk to other platforms and connect the way that they used to, because the average user didn't understand the value. And then they saw some. Situations unfold, security wise with that. So we're early, but I think there's something really cool. That's there. We just haven't quite fully wrapped our heads around it yet.
[00:51:09] Nathan Wrigley: That's really interesting. The learning management bit, I thought was really cool in what you just said. And I hadn't really got there that, that seed hadn't planted itself in my head. So the idea that let's say, a learning management company could categorically prove, if somebody comes along and says, look, honestly, did this candidate actually go through this stuff?
They can then say, oh yeah, we can want with 100% certainty guarantee that happened. And then you get some sort of nice trade off. Don't you get trust built up. And there's a nice little cycle going on there. I guess the piece for me at the moment is because it's early and. All of, it seems to be in separate little bubbles.
There's a, there's a cryptocurrency here and there's another cryptocurrency here and there's another blockchain and another ledger and they aren't talking to each other. It does feel as if it's just a technology looking for a use. But also I think the piece which troubles me a little bit is that it seems to be.
Already coalescing around fairly major companies and the sort of the notion of the web, the bit, I think that appealed to me right at the beginning was this idea that it really was free for all, and anybody could do anything. And it troubles me that that there'll be companies that are just basically in control of let's say the LMS bit or those companies that are in control of this bit or that bit, and they'll end up becoming the next Google or the next Facebook.
And that bit concerns me. I'm finding it very hard to articulate cuz I'm still in this sort of my asthma as this cloud as to what it even is, but it, yeah, it bothers me, Kathy. It feels like you wanted to hop in.
[00:52:57] Kathy Zant: Yeah. I've been studying the stuff for a few years. It comes down to trust and.
You trust that the bank is there. The bank's going to be there and you trust. And right now they're having a bank run in China somewhere. You trust that your currency, that you're gonna go to the store and a dollar's gonna buy you what a dollar's gonna buy. You. You trust that it's all kind of this mental game of trust.
And what I think Bitcoin was started to do is to take the trust out of the equation and to make things trust less because the network provides and the proof of work is what is providing that. Proof of transaction that proof that something is true or not true. And so this whole idea of trust underscores everything or trust lessness and Ethereum started the same way, but that added like smart contracts.
So now you're not just trusting that a currency transaction took place. You're starting to trust that a smart contract that a contract between two individuals or two organizations exists and it's in the blockchain and you trust the, you're trusting that network rather than trusting the other person and having to go to a judge, if there's any kind of disagreement, the network provides that judiciary type of experience what ends up happening, I think with everybody's looking for the next.
Trustless network, right? They're looking for the next network. That's going to be like the internet. That's putting the power into people's hands. And so that's why you're seeing like all the, the pets.com type of experience happening all over the place where you have all of these, me too types of organizations that are trying to bring in the next trustless network, where people can have smart contracts where people can have agreements, because people want to trust something when they're interacting with another person.
But they're. There's scams and there's people who put out their resume saying, yeah, I'm certified WordPress. Look at my resume, all these things that I've done, but do, can you trust something that just because somebody puts it on a website or do you trust it because it's in a network that's trustless that has checks and balances in order to say, this is true and this is not.
So I think that, we're in the wild west phase of all of this, where we're not quite sure what's going to be the best type of trustless network that we can trust. . So it's. It's interesting. I love the idea that this is coming into WordPress, and I think, what Courtney's describing is a perfect implementation where you can say, okay we've got actual non fungible evidence that something is true or that something is not, that, that can't be wiped from the record or it can't be fabricated.
So I think that's what people are looking for. Our systems, in the world right now are a little wobbly. , we have presidents or prime ministers resigning, and being, people are looking for trust and they're looking for something to trust. And I think networks in this whole blockchain.
Movement is coming in order to try to solve that. At least that's my theory.
[00:56:20] Nathan Wrigley: You da great conversation. I'm loving this okay. So the intention here is I just hadn't even thought about it in those terms either. Kathy is you want trust without trust, which is such a curious idea. I am, I feel that maybe there's a bit of me, which is embedded in the old world where I like the idea of trusting.
A person because of like the history and the time that I spent with them and the idea that an organization or a company has built up trust over a long period of time. And I begin to trust that but of course the personnel inside the company shift and it migrates and the trust could be absolutely eroded.
So you gave a really interesting example about prime ministers. So you only have to go back three years and everybody was like, oh, fascinat now, where are we at? It didn't take very long for the trust to be utterly smashed with a hammer.
[00:57:15] Kathy Zant: Power people in power, corrupts, and absolute power corrupts.
Absolutely. And we have situations, especially with currencies, with central banks and things like that. And politicians that aren't necessarily doing, We need something else to trust.
[00:57:34] Nathan Wrigley: I think I like the way you, I stepped that. That was good. Yeah.
[00:57:37] Kathy Zant: yeah. I think that a lot of, I think technology can solve a lot of these problems, I don't necessarily I think combined with bringing out the best in people, technology can dovetail towards a better future.
Yeah.
[00:57:53] Nathan Wrigley: Oh, this is absolutely fascinating. Okay. On the topic of trust, I'm gonna put this website up because I feel that at the moment you mentioned that we were in the wild west and the wild west, you watch the Hollywood movies, the wild west is famous for, a real lack of trust and people shooting each other all the time.
And, rising to the top by dubious means this is a fascinating website called , you've gotta check it out. It's called web three is going great. So web, then the number three is going great. And this is a great example of how. How it's teaching me not to trust it because we, what we appear to have is we appear to have a bunch of people in all walks of life.
Who've figured out that there's money. And let's just say what it is. They figured out how to make money out of the components, the bits that make up the web three. And so you only have to look at this thing, it's a it's like an old fashioned Facebook feed. So it goes down in time and there's a post on the left post on the right.
And there's a post from July the 10th, July the eighth, July the another one on July, the eighth, July the seventh, another one on July the seventh, another one on July, the seventh, July the sixth, July the, you get the point, basically there's multiple news stories every day about things which are going catastrophically wrong around web three.
It is not web three that's to blame it's the implementations and the people who've done it, but it does feel to me if this keeps going and we keep getting these stories and eventually they hit mainstream media, we're not gonna trust these ledgers anyway, no matter how non fungible they are, because you're just gonna look at them with dismay thinking, actually, do you know what?
I'm gonna put my money in the bank because that's why I've always had it. And it's trustworthy. And I don't care about what that ledger says about the status of this person's learning. I'm gonna phone up their previous employer because then I'll speak to somebody and yeah. So that's my moan. the way web three is going.
Great. Also I would draw this to everybody's attention. The. Basically if you follow internet security, there's this guy called Bruce Schneider. And I think it's fair to say that if Bruce Schneider says it, it's probably true. He's that good? And and he's have just recently put this piece out called on the dangers of cryptocurrencies and I quote the uselessness of blockchain.
So read this piece I'll put the links in the show notes because it gives your idea. He basically says it brings nothing to the table, blockchain that we don't already have with proprietary system. So go and you can fight with Bruce on your own time, but there we go, two websites.
Should we move on from that? Or are you, has anybody else got anything to say? I could do that subject all day. we're gonna move on. Okay, great. This is sad. This makes me a bit sad. So Envato, you've probably heard of Invato before they've got this whole suite of different online products. They've got things like code canyon and theme forest.
And what have you unbeknownst to me, they also had a product called Envato studio, which a lot of people were making a decent living out of. So it essentially, it's a bit like a community of freelancers who put themselves out there and buy for work. And you get your reputation built up over many years and presumably your reputation is not in a decentralized ledger.
It's an, a centralized Envato ledger and you hope to get more and more work. It's now been decided by Invato that it's gonna go away. They're obviously, it's not being profitable for them, so they're gonna lay it lay it into the ground. They're gonna take 100 of the 700 Invato employees.
I guess many of them are connected with this Invato studio thing and make it go away. Apparently it's going to completely go away in August. So where are we now? We're in July. That's not very long. It's a matter of weeks. And the reason I'm raising this, cuz I just feel a little bit sad. There's probably quite a lot of people in here who are doing word Pressy, things, graphic designers.
I'm sure as well as other technologies, but I'm sure there's a lot of WordPresses in here as well. And their income is about to completely dry up. There's a there's a chap here. What was his name? I've forgotten. Do I apologize? I can't find his name now, but I'm gonna quote from somebody from the article it's on the WP Tavern.
I'll put the link in the show notes. Say it's not just bad. It's shocking news for me. And all those who consider Invato studio as a main earning resource. Oh, it, his name, his handle is wonder how will I run my family? Now it will take a long time to restart my marketplace, earning again, you know how hard it is to approve and items now, and sales are not guaranteed.
I'm very much disappointed in this decision. So I am literally raising this as a piece of news. We're not gonna change anything by talking about it, but I just feel a little bit sad for these people. Who've probably worked for years and years and, built up work inside of their ecosystem.
And the rug has been pulled from under their feet. It's very upsetting. I dunno if anybody's got anything they want to chip in on that.
[01:03:28] Gen Herres: I guess I can go, cuz I've gotten work off marketplaces for many years. So several years back Elan and another one combined into Upwork. And it was a huge thing because basically you went from this, whatever your ranking was on those two individual platforms to a whole new single platform.
And you had to basically rebuild up your rankings. You got to keep some of your history, but whole new ballgame, whole new set of users. And so it was a, it threw a lot of wrenches into a lot of people's systems. And it's also similar to what a lot of companies have discovered today. For example, let's say they were to
[01:04:20] Courtney Robertson: build up
[01:04:21] Gen Herres: their presence on say Instagram.
And they build up their presence. They get this big presence and then they get hacked and there's nothing you can really go to on Instagram to get hacked. It can take months, many people end up just starting completely new profiles fresh. And it basically it's the, it sucks. It's terrible.
But if you don't own it, if you're using someone else's marketplace and you're relying upon someone else's marketplace, it's very similar to the old days of, if you relied upon a specific, bizarre to go and sell your goods and that bizarre shuts down, it burns to the ground. It's no longer gonna be there.
You'd basically have to start fresh again. And it's terrible. It's not fun. I've been there. I've done it. But. It's how it works when you set up on someone else's system and you rely on someone else to be your source of.
[01:05:27] Nathan Wrigley: I feel like freelancing is in many ways, the best thing that's ever happened to work.
And I feel like freelancing in many ways is the worst thing that ever happened to work because you know the, look at us all. We're all. I think it we're all at home. Maybe. Yeah. Yeah. We're all at home. That's so cool. We're all at home. This is fabulous, and you can probably pick and choose your hours a lot more and so on.
And obviously if the work is international and these marketplaces are working for you, it's fabulous. But you, you are probably not protected by any kind of employment law in the same way that you would be. If you work for a regular company, they'd have to give you some kind of statutory okay.
Where I live in the UK, they'd have to give you some sort of statutory sick pay and pay you. If you were unwell for a while and contribute towards your pension and things like, if they terminate your employment, they've got to give you a certain amount of time based upon how long you've worked for them.
So all of that's great, but you have to show up at nine o'clock at the door and leave at five o'clock and anything outside of that is no. We freelancers don't have to do that. We can compete for work all over the place and. But unfortunately, in this case, you sadly, some of these people, it would appear that they've become very reliant upon what became a real easy way of generating money.
They built up their reputation and it's now the rug has been pulled from under their under their feet. That was really what I wanted to get into with this one. We, haven't got a great deal of time left, but I did wanna ask all of you individually, what the best bits of freelancing are. Even if you're not freelancing anymore, the bits that you perceive would be the best bits for me, it's definitely the ability to be at home.
I I ranked that as in every way I would fight for that. Like there, there is nothing that would come above that I just love being at home. I can be here when my children arrive back from school, most of the time, and I can go and, give 'em a snack and then disengage and come back up and carry on that bit.
I really love. And I guess the hardest bit was always the finding the work, the feast famine bit, which I never, as a free freelancer website builder, I never figured that piece out. I was always constantly chasing my tail. So anyway, that's my bit, let's go to Kathy. I'm gonna tell everybody in order this time, if that's alright, Kathy, give us your give us your thoughts.
Yeah.
[01:07:54] Kathy Zant: Being at home. I wouldn't be working a full-time chair. If they made me go into an off, I would do something else. Being at home, being I've been at home since, gosh, I'm old. So since the nineties I'd started a freelance business and it was to be home and I stayed home and worked and taught my kids and homeschooled my daughter while I was cleaning hack sites for a while.
And yeah, no it's being at home and having work fit into my life rather than me having my life sprinkled around the outskirts of work.
[01:08:30] Nathan Wrigley: you did the whole COVID thing, two decades early I did. Yeah, the homeschool, the . Yeah, that's pretty cool. What's the w what's the worst bit it's so
[01:08:42] Kathy Zant: the worst bit.
When I was freelancing and I had lots of different clients, it was like having lots of different bosses. Everybody thought that I worked just for them. And so balancing the demands and just having good boundaries was sometimes hard because I wanted to help them. I wanted to take care of them, but at the same time, it's there's only so much you can do.
[01:09:02] Nathan Wrigley: Yeah. And it was hard. Yeah. Okay. Let's move around to Courtney best and worst bits.
[01:09:07] Courtney Robertson: Best bit was my children when they were very young, took three hour naps, eventually got them up to that point or they would do an hour and then two hours dinner. So in those newborn to two year old zones when I was last freelance working, I worked either before they woke up in the morning or during their nap schedules.
I only worked during that specific time and I was a contractor. So in that case I was providing support services for the events calendar, and also was subcontracting with a small business owner that built sites for schools. So it was a great fit for my availability. I had done more freelancing before that.
Independently, but I don't like to wear all of the hats. So the worst bit is the wearing all of the hats. And at the time that I had been doing that type of freelancing work organizations like codeable didn't exist. So I believe the Envato one was more specific to the products that you could find through Envato code canyon, et cetera.
Whereas a place like codeable is WordPress experts in general. I think organizations like that still have a great place. I think that if it's done in such a way that you're not beholden to that being your only source, but that they can help lighten the load for you from all of that administrative work was the part I hated doing.
I just wanted to actually do the work and not have to chase down clients and all of the payment negotiations and all that other stuff.
[01:10:47] Nathan Wrigley: Yeah. Yeah. Codeable take care of all that. Don't they, if you are on that side of things, then they'll deal with all that for you, which is quite nice. Thank you.
That was really interesting. And Jen,
[01:10:58] Gen Herres: Best and worst. The best is, work from home, set your own hours. Go take a hike in the woods in the afternoon. While you're in between sourdough bread rises, cuz I was taking sourdough bread far before the pandemic I've I have a 10 year old sourdough starter in there.
That's very mature.
And
[01:11:25] Nathan Wrigley: worst.
[01:11:28] Gen Herres: The worst is clients and having to manage your own time just because you have to basically in many ways you have to babysit certain clients and hand hold them through a lot of different steps. And you're like, I have hand holded through this process 273 times and I'm a little tired of it.
And just managing, five number one priorities.
[01:12:01] Nathan Wrigley: Yeah. Yeah I totally, in some ways
[01:12:04] Gen Herres: corporate helped with it's kind, they gave me five
[01:12:07] Courtney Robertson: number one priorities.
[01:12:08] Nathan Wrigley: Yeah. It's interesting that we've all coalesced on more or less the same thing. Like the home is the thing and the, in some way, shape or form the managing the client bit is the difficult bit as a few comments come in on this.
So number one Phil Levine. Hello, Phil. It says plus one for working at home and being able to pick which clients you want to work with. Yeah. That's so we're strongly on that side. Aren't we? And Samage James, I think this is the first time we've come into contact. Hello. Samage as long, oh, this series is going back to the original piece before we got into all that.
As long as theme, forest code canyon, graphic river and video hives, Steve I'm I'm a happy camper. I guess you are selling products on those marketplaces. And Beth says I did two, I worked for a consulting firm based in Boston, working on teams across three continents, the biggest upside for me. He's not working with stupid people.
unless I want to,
saying it like it is Beth. Thank you for that. Yeah. I thought that was a really nice conversation as well. Okay. We got a couple more pieces. Do we have time? Yes, I think we do. Let's put this one up. So this is very much related to that and that's the reason I'll put these two, one back to back is that I had a podcast conversation with Alex Standford, who is actually a GoDaddy employee.
That's right. Isn't it Courtney? He's a GoDaddy at my
[01:13:35] Courtney Robertson: referral. In fact. Yes.
[01:13:37] Nathan Wrigley: Ooh, nice. Okay. I genuinely didn't know that, but he, I act when I began the process of talking to Alex about coming on the podcast, I believe at the time. Where was he before? Was he at sand Hills?
[01:13:50] Courtney Robertson: Yes. Yeah. He working on affiliate WP
[01:13:53] Nathan Wrigley: previously.
Yeah. So I think he was working there at the time. So in the podcast I made that error and he corrected me and said no, I'm GoDaddy. Now he he just has the most curious life. So he's taken the bit that we've just. Talked about this desire to be at home and he's taken it to the next level because Alex's home is a camper.
And and so what he does, he has he's got his family. So he's got his wife himself, his two children I believe it's two, two cats and a dog, and they all live out of this camper. And I just got so deeply into the idea of doing this, that we spent more or less an hour talking about what this was like and the inevitable ups and downs, because every bone in my body, when I was listening to him was like, I'm gonna do this.
I'm so gonna do this. I'm doing it tomorrow. And then it's like halfway through. I was like any downsides and out they come, and then it was like, I'm not gonna do this. I'm not doing this. Just things like living cheap by Jo, Alex has gotta work hard. He's got a job, but he's in something as big as this forever.
So he is gotta figure out a way to shot that noise out and make them go away. And so he is built a particular rack of equipment and he wears noise canceling headphones, and he's managed to isolate the space a little bit. And it's just fascinating. The plus side though, is imagine waking up every day and looking at a mountain.
Now, maybe that's where your house is anyway, but for him, if he gets bored of that mountain just sticks the keys in the ignition and goes for a little drive and wakes. Looking at a lake. And I was just so impressed. I just thought he was a fantastic person and a fantastic represent representative of what you can do.
If you want to be a freelancer. I think sadly for me, I think the ship has sailed, but maybe not the campervan, but it's a lovely episode. So it's episode 2 86 search for that on the WP Builds podcast. I don't know again, sorry. We're dwelling on like lifestyle stuff, which isn't typical for us, but if any of you want to come in and talk about that, feel free.
I just love the idea of it all. It was so nice.
[01:16:10] Kathy Zant: I just, if I curiously I vicariously I was just gonna say I was, I live vicariously through Courtney's pictures
[01:16:20] Nathan Wrigley: on Facebook of her backyard. My backyard. Yes. Oh my God. Yes. Courtney's backyard is like this breathtaking. Do you know what Courtney, where you look like reminds me of Tuscany. Oh in Italy.
[01:16:29] Courtney Robertson: Yeah. I am about 30 minutes west of Gettysburg and Alex is supposed to stop by next time. He is traversing through my neck of the woods.
He's in new England these days. So that's probably six, seven hour drive Northeast, even from here. But the next time he's coming through this region because I live close to a major highway corridor, he, there is a campground that is a mile and a half away. So if you wanna temporarily experience this, the campground is a mile and a half away and we could hang out in my backyard and you could watch
the
[01:17:02] Nathan Wrigley: beautiful, that sounds cool.
I just love the idea of taking the house with you. It's oh, I'll come to, I'll come to your house in my house. it's just crazy. But also like a, that, that cleansing exercise of cuz he lived in a house, he had a house and all the accouterments just that process of okay, what do I really need? We've got.
I think it's, I can't remember the number, but let's say it's 200 and something square feet or something like that. Or it was, I think, I believe he's now upgraded to a model with extra square footage and quiz bank gadgets. But the point is he's got a small amount of space. So what do you need in life? Do you need this thing on this thing and that thing, and how many plates do you need?
How many forks, how many knives? How many sheets, how many sets of clothing? All of that. And. What a liberating experience. Yeah. Thank you, Jen. Did you have something? Sorry, I don't need to. I think
[01:17:56] Gen Herres: it sounds fantastic for about four months.
[01:18:01] Nathan Wrigley: Yeah. Everything behind just me and one dog and go for about four months.
[01:18:08] Gen Herres: Forget the house. Forget the family. Forget all that go away for about four months. And after which point I'll be like, I never wanna see these four walls ever again.
[01:18:16] Nathan Wrigley: Yes. You could do it as a rental. Couldn't you? And just see if you see if it appeals to you. There is something that very much appeals to me about this.
I had a period of my life where I did things similar to this, but not quite the same. And it hearkens back to that. I don't think. Teenage children would thank me too kindly. If we did this, these days, anyway, that was episode on our podcast, 286 and it just absolutely fabulous. Okay.
Right, Courtney, you alluded to this earlier and then we just bypassed it. So let's get to it. We got about five or six minutes left exploring WordPress certification. So we touch this in terms of the blockchain and all of that, but tell us what we're looking at. Hugh lash Brook on well yesterday wrote this.
Yeah. So
[01:19:03] Courtney Robertson: the, for context the idea of the blockchain is not included in this. It's still, I'm just pontificating about that one. Hugh has published something that we already have alluded to in the training team's goals for 2022 and quarter four will begin an official discovery phase process. To explore WordPress certifications.
It doesn't mean that they are definitive, that we have any set idea of how we're doing it. We're just beginning to look at this again and by looking at it he was indicating we should look over some of the things that Dr has learned what's worked and what hasn't from the Linox foundation from other open source communities as well.
I've been in touch with a lot of the Jula folks to learn what worked and what didn't work in their organizations. It doesn't mean that we need to adopt exactly what these other groups have done. We're just exploring what have, what can we learn from that discovery phase? So if you've got ideas, thoughts, et cetera, drop them here onto this post in particular, the last time that we're press community seriously looked at certifications was probably 2014.
I wanna say roughly around that era and it got quite heated, I'm hoping for a little more decorum this time through . I'll just say that. The idea of certifications. It doesn't mean necessarily one definitive here is one certification that you can achieve through WordPress. It would be more along the lines.
Like what are the different types of certifications that we should have for what purposes? What value would this be from a former school teacher perspective? My world rocked whenever I realized that for lack of having official guidelines, I couldn't get the amount of WordPress training to make somebody not make to help somebody become proficient, to get an entry level, advanced support or beginner, junior dev type of role, because the leadership didn't have anything definitive to look at.
To make that training properly available. And when I look at the job pipeline situation, I see a lack of WordPress, skilled folks that have all of these other assets as well, that know the languages and WordPress. And so what does that look like? But there's a lot of roles that could use WordPress inside of many organizations or running your own business.
And so what training do folks need for what purpose and how do you know when you have achieved or reached a certain amount of proficiency? So
[01:21:37] Nathan Wrigley: go leave some comments. Yeah, perfect. So I will put the link to this piece. It's called exploring WordPress certifications. And it's over at make dot WordPress org, but I'll put the full URL in the show notes in the community section and that'll come out tomorrow.
So really just ideas at this point, we just want ideas. What does this even look like as opposed to, let's decide what the courses are exactly and what they're gonna look like on the, okay. Perfect. Thank you so much.
[01:22:04] Courtney Robertson: We will be conducting some needs analysis. We'll also then start into more. So a needs analysis is a more formalized survey.
Of many different types of organizations, different sizes scales could be a single person in any part of globe could be a large organization that has lots of training needs. So out of that, that needs analysis will help us form some of what's going into certifications. So a thoughtful process of finding out in without lots of screaming, hopefully what we want to do.
As it relates to helping people get trained for the kind of work they would like to do, and the lifestyles that it affords, like visiting your friends in a camper, or going toward camp in a camper,
[01:22:47] Nathan Wrigley: Yeah. Yeah, indeed. You mentioned thoughtful well from what the sublime to the ridiculous, this is gonna be our last piece today.
The reason don't even know, don't even know, don't even know what to say here. The reason that Bob was on the show is cuz we've decided to do this project together. It all came about. I blame Bob basically. We went to the the stellar WP meet top and we were sitting next to each other, having sushi.
And Bob said, do you wanna do a podcast? And I was like, yeah. All right. And then he, then it just started, we had a few drinks and the conversation started to go. And so I bring you this it's called a shit show. And we're, it's a podcast. I'm just gonna read what it says. It says it's a podcast full of shit, topic, shit, hosts.
It's all shit. So that's the gimmick. Me and Bob are gonna get on a call, basically. We're gonna try and do it every single week. One of us has thought of an idea, but they haven't spent any time like putting any bones on that thought. It's literally an idea. The other of us have no idea what they're gonna tell us about.
And we just hit record and we see what happens. We did the first one and we did it about money and it was quite funny. Chill. I really did enjoy myself. It was really good, cuz he's such a great, he's such a great rack on tour. So anyway, the reason that I'm mentioning this is if you're interested in this little silly project that me and Bob are doing, the URL is literally us shit.
Dot show, which subscribe, if you're interested, have listened to a couple of episodes, we've only done one so far. We're gonna record another one on Wednesday. If you don't like bad language, the word shit is about as bad as it gets. We don't really stray. And honestly, it's not supposed to be an offensive term.
It's that, that word, the word, think about what that word can conjure up. How many different meanings it's got. And there are literally dozens and me and Bob now know pretty much what all of them are. so if you fancy this a shit show, oh, show. Dunno if anybody's got anything to wanna say about that probably or not.
[01:25:19] Courtney Robertson: My, my initial reaction was it somehow evoked the memories of watching Wal Dre Statler on the Muppets.
[01:25:30] Nathan Wrigley: actually, we were talking about, we were talking about money and we decided Bob and I have decided that all there should be a universal currency and they should all have Muppets on them and they should be called Muppets. And you spend Muppets and the highest we think, I think we decided the highest denomination would have miss piggy on it.
So there you go. There's a sublime bit of a synchronicity for you. So a shits.show. That's it we've reached the one and a half hour. Okay. There's a couple of comments coming. Yes, indeed. Cameron also known as WP old files. Yeah. That domain wasn't available. so we went for this instead.
Yeah. Yeah. I love that approach says Adam. It is a good domain. I was quite surprised it was there and Zach says he loves it. Thank you. Sorry. I'm not trying to, plug it too much, but I probably can't mention it again, but there we go. A nice new little project. Thank you very much.
Thank you to Jen. Thank you to Kathy. Thank you to Courtney. That was a thoroughly interesting conversation. I felt feel like we went down quite a few rabbit holes. I didn't anticipate. And when that happens, I always feel, like it was really worthwhile. So I fully appreciate that. Now, Jen, you don't know this bit, but I'm about to humiliate you.
I've been here before. Oh, thank goodness for that. I always have to say it and then I feel really bad for the guests. So would you mind giving us the sort of two handed wave and Courtney and. Yeah, Kathy, at the same, we don't have to do it for long. That'll be enough. Thank you very much. Indeed.
We will be back Reese. In one week's time. I can't honestly off the top of my head. Remember who's on, but we'll be back in a week's time. So thank you so much, Jen. Thank you, Kathy. Thank you, Courtney. Really appreciate it. See you soon. Thank you.
Support WP Builds
We put out this content as often as we can, and we hope that you like! If you do and feel like keeping the WP Builds podcast going then...
Thank you!