The WordPress news from the last week which began Monday 6th June 2022
Another week, and we're bringing you the latest WordPress news from the last seven days, including…
WordPress 6.1 is going to be the next release, and there's some ideas coming down the line about what might be under development.
The Page Builder Summit 4.0 is next week – go get your tickets (it's FREE).
Elementor buys the headless hosting company Strattic, but why did they do that?
rtCamp launches a way for you to compare, side-by-side, plugins on the WordPress repo.
There's a new(ish) way of indexing your websites, it's called IndexNow, and Yoast are going to be getting on-board.
There's a whole lot more than this, as there is each and every week, and you can find all that by scrolling down and clicking on the links!
This Week in WordPress #213 – "Seznam"
With Nathan Wrigley, Michelle Frechette, Marcus Burnette, Anchen le Roux and Matt Cromwell.
Recorded on Monday 13th June 2022.
If you ever want to join us live you can do that every Monday at 2pm UK time on the WP Builds LIVE page.
WordPress Core
wptavern.com
Gutenberg lead architect Matías Ventura has identified refinements to experiences introduced in 5.9 and 6.0 as the main goal for the upcoming 6.1 release. He published the roadmap for 6.1 ahead of the closing session at WordCamp Europe in Porto, where he was scheduled to join Matt Mullenweg and Josepha Haden Chomphosy for a demo…
wptavern.com
Gutenberg lead architect Matías Ventura has identified refinements to experiences introduced in 5.9 and 6.0 as the main goal for the upcoming 6.1 release. He published the roadmap for 6.1 ahead of the closing session at WordCamp Europe in Porto, where he was scheduled to join Matt Mullenweg and Josepha Haden Chomphosy for a demo…
Community
Plugins / Themes / Blocks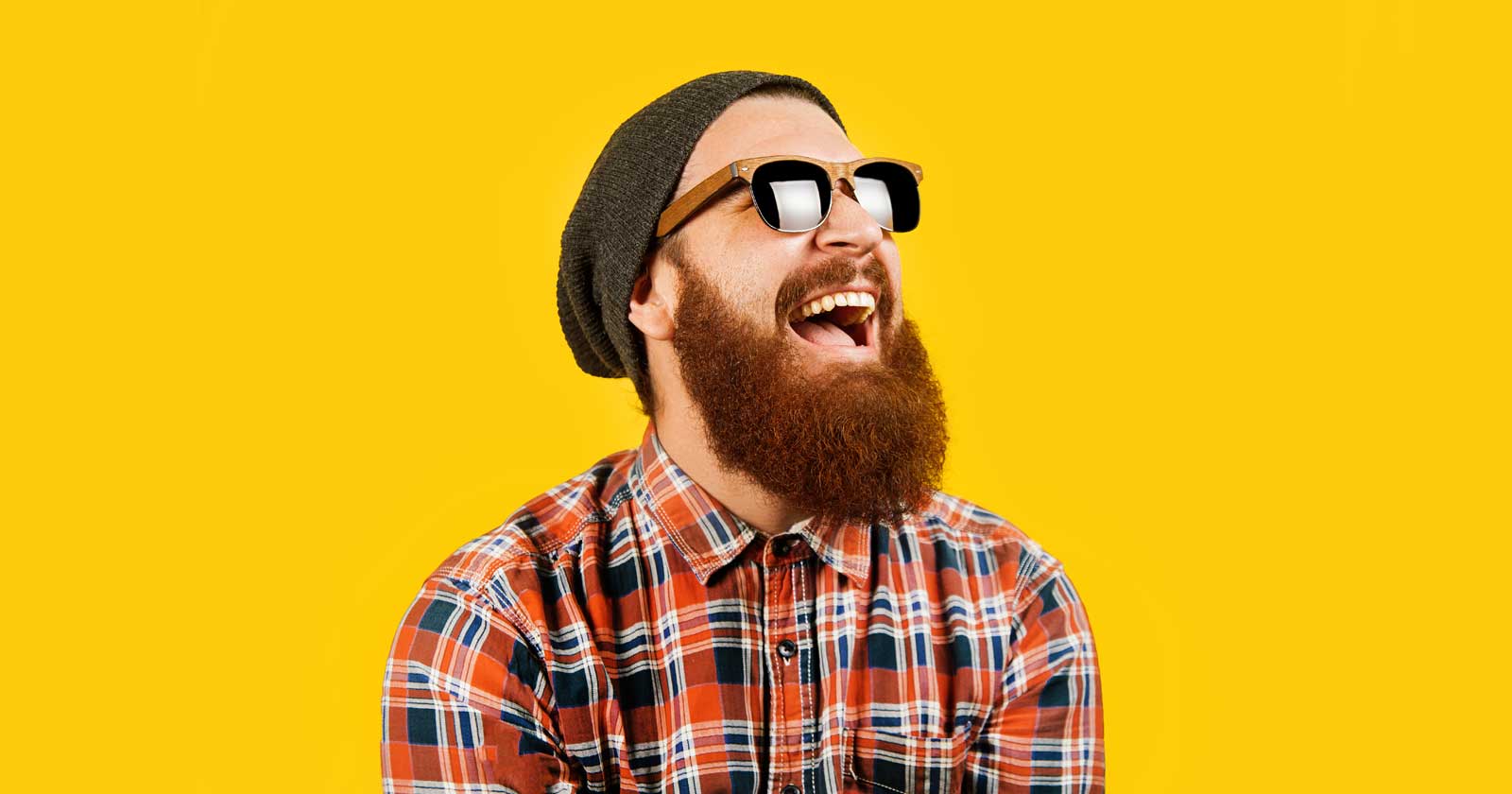 searchenginejournal.com
Founder of Yoast, Joost de Valk, explains the surprising reason he changed his mind on adding IndexNow to the SEO plugin…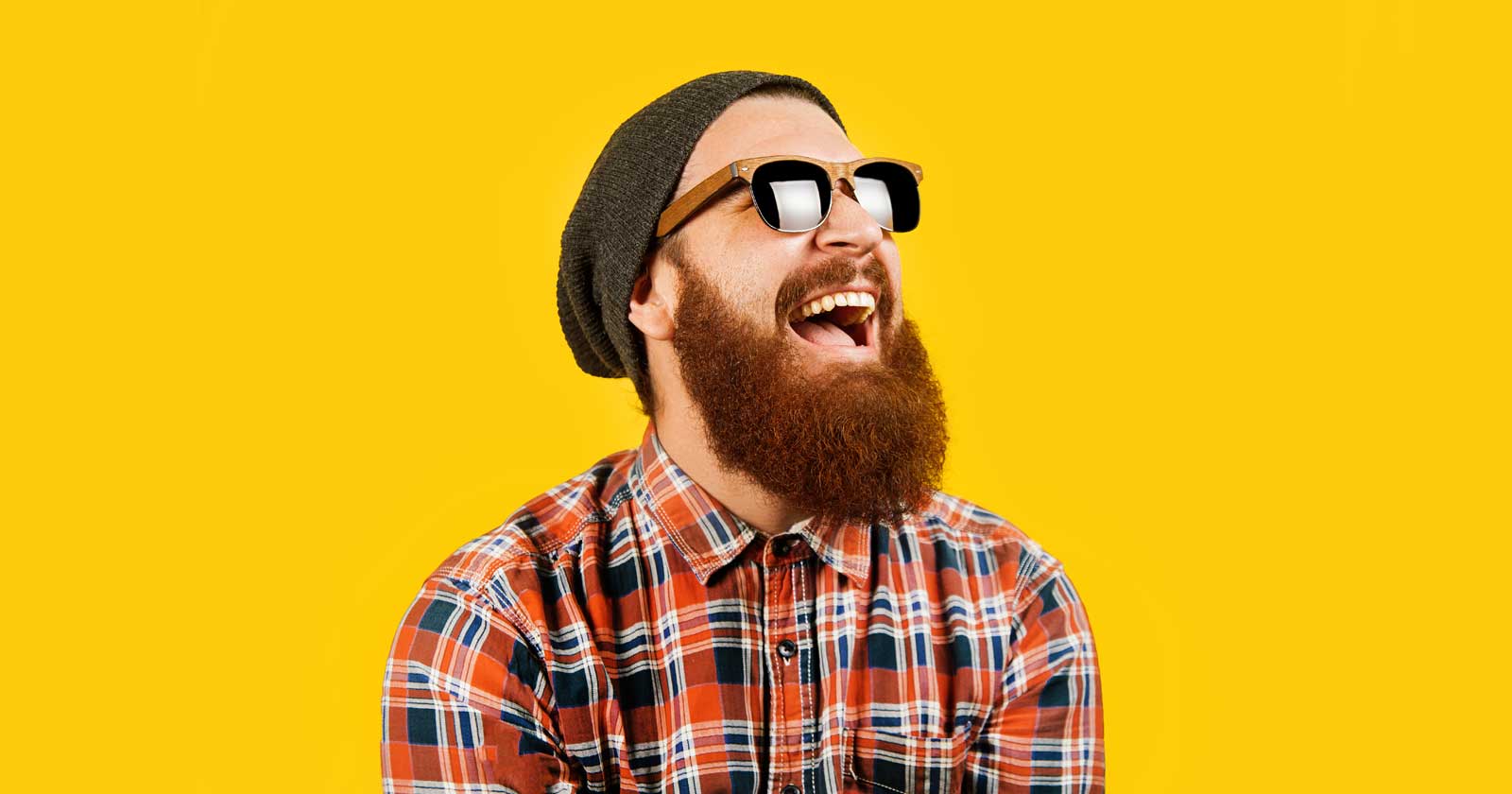 searchenginejournal.com
Founder of Yoast, Joost de Valk, explains the surprising reason he changed his mind on adding IndexNow to the SEO plugin…
iconicwp.com
WooCommerce plugin updates for May 2022, including updates for WooCommerce Delivery Slots, Image Swap for WooCommerce, and more…
iconicwp.com
WooCommerce plugin updates for May 2022, including updates for WooCommerce Delivery Slots, Image Swap for WooCommerce, and more…
wptavern.com
If you have been navigating the WordPress plugin ecosystem for years, you may instinctively know how to examine and compare two or more plugins' details pages to select the right solution for your needs…
wptavern.com
If you have been navigating the WordPress plugin ecosystem for years, you may instinctively know how to examine and compare two or more plugins' details pages to select the right solution for your needs…
multicollab.com
Google Doc-Style Editorial Commenting plugin for WordPress makes it simpler and quicker to share editorial feedback. It makes the publishing experience more collaborative, meaningful, and results-oriented…
multicollab.com
Google Doc-Style Editorial Commenting plugin for WordPress makes it simpler and quicker to share editorial feedback. It makes the publishing experience more collaborative, meaningful, and results-oriented…
Deals
Find a deal in our searchable / filterable list. It's like Black Friday, but every day of the year!
Find a deal in our searchable / filterable list. It's like Black Friday, but every day of the year!
Security
wordfence.com
On May 30, 2022, Security Researcher Rafie Muhammad reported a reflected Cross-Site Scripting (XSS) vulnerability to us that they discovered in Download Manager, a WordPress plugin installed on over 100,000 sites…
wordfence.com
On May 30, 2022, Security Researcher Rafie Muhammad reported a reflected Cross-Site Scripting (XSS) vulnerability to us that they discovered in Download Manager, a WordPress plugin installed on over 100,000 sites…
ithemes.com
Each week, we report the latest vulnerabilities in WordPress plugins and themes. Vulnerable WordPress plugins and themes are the #1 reason WordPress sites get hacked…
ithemes.com
Each week, we report the latest vulnerabilities in WordPress plugins and themes. Vulnerable WordPress plugins and themes are the #1 reason WordPress sites get hacked…
WP Builds
DEAL ALERT – there's a deal mentioned in the podcast – do NOT miss out on this one, as it's truly fabulous, not only in what you get, but in the way that it's done…
DEAL ALERT – there's a deal mentioned in the podcast – do NOT miss out on this one, as it's truly fabulous, not only in what you get, but in the way that it's done…
Jobs
Post a Job If you know of a job in the WordPress community, please feel free to post it here…
Post a Job If you know of a job in the WordPress community, please feel free to post it here…
Not WordPress, but useful anyway…
searchenginejournal.com
Messages and texts have played a vital role in our daily lives for almost two decades. Sometimes, with serious consequences. Could Apple's latest features change that…?
searchenginejournal.com
Messages and texts have played a vital role in our daily lives for almost two decades. Sometimes, with serious consequences. Could Apple's latest features change that…?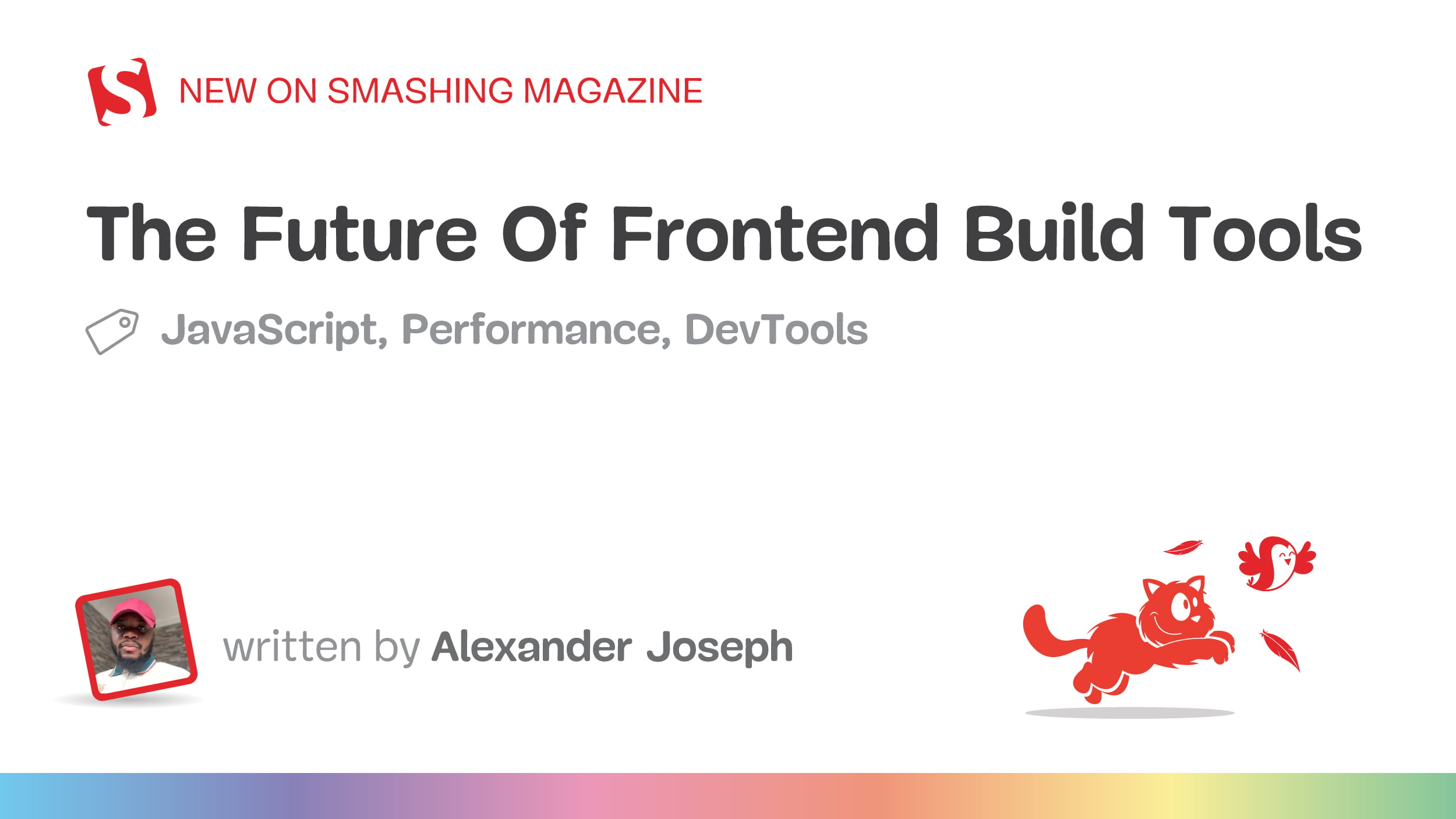 smashingmagazine.com
This article explores the evolution and the future of frontend tooling, presenting a new set of tools featuring a change in paradigm, platform, or both…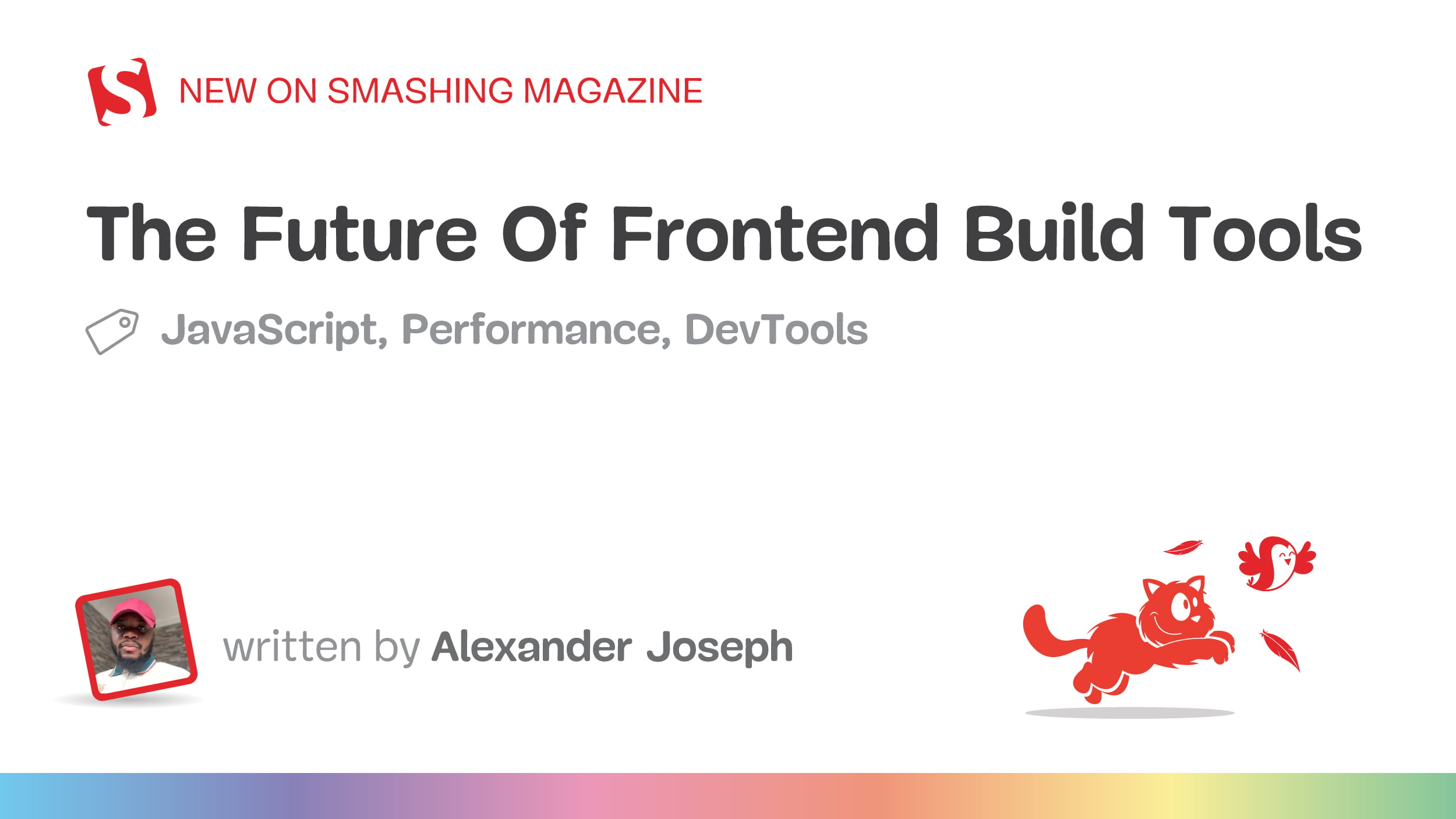 smashingmagazine.com
This article explores the evolution and the future of frontend tooling, presenting a new set of tools featuring a change in paradigm, platform, or both…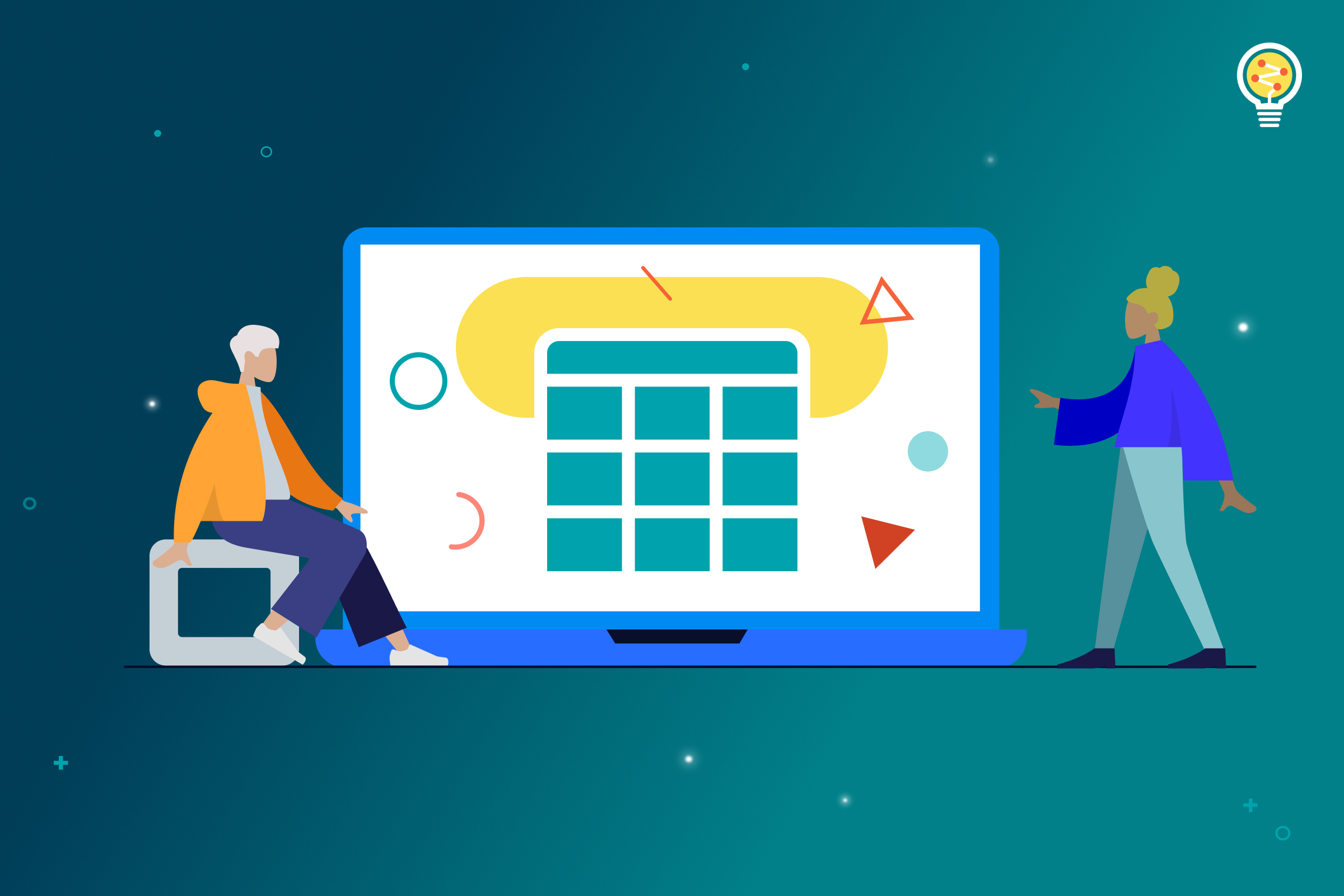 reaktiv.co
Our brilliant team creates inspiring and authentic digital solutions for some of the most beloved brands in the world…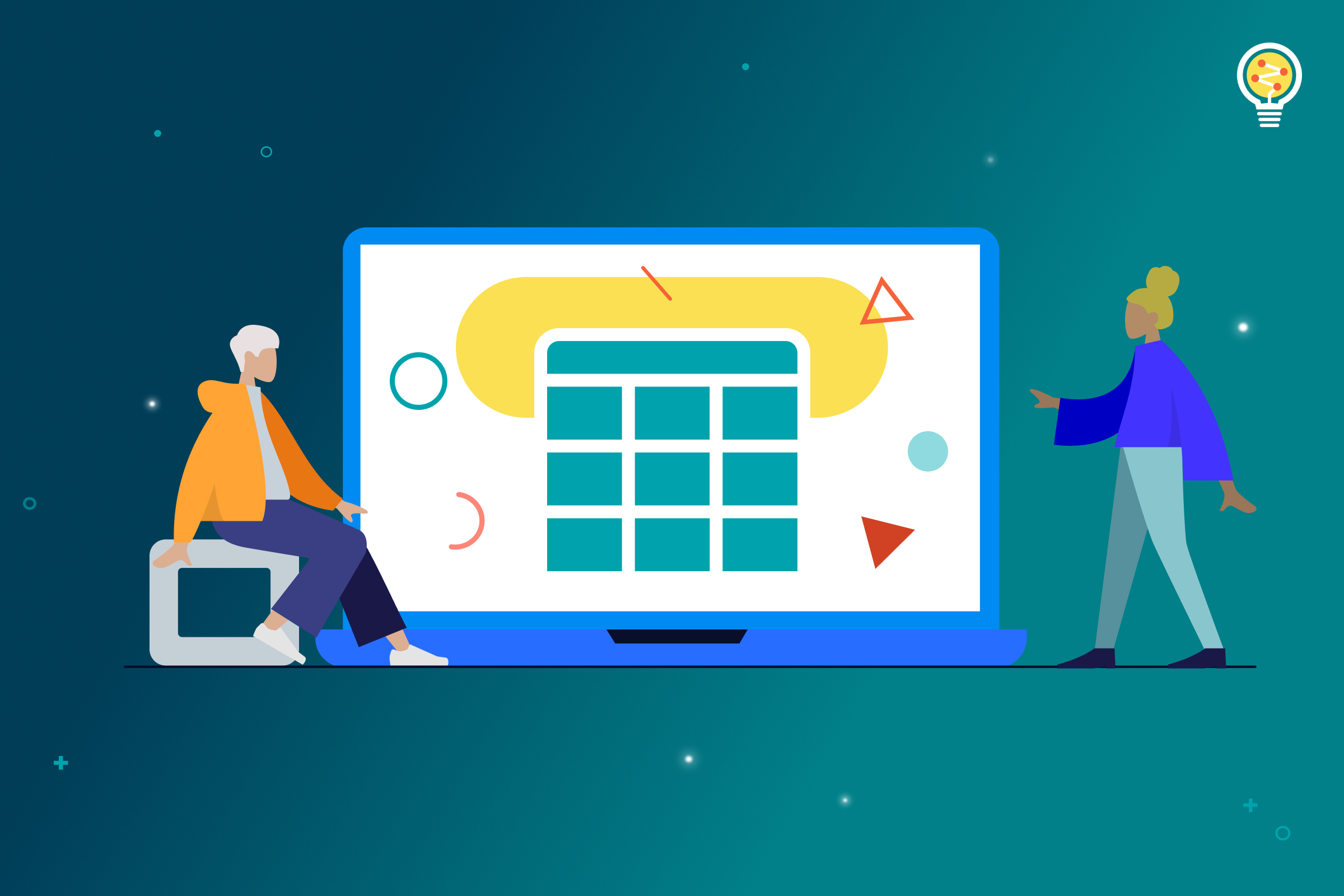 reaktiv.co
Our brilliant team creates inspiring and authentic digital solutions for some of the most beloved brands in the world…
The WP Builds podcast is brought to you this week by…
Omnisend is the top-rated email and SMS marketing platform for WordPress. More than a hundred thousand merchants use Omnisend every day to grow their audience and sales. Ready to start building campaigns that really sell? Find out more at www.omnisend.com
The home of Managed WordPress hosting that includes free domain, SSL, and 24/7 support. Bundle that with the Hub by GoDaddy Pro to unlock more free benefits to manage multiple sites in one place, invoice clients, and get 30% off new purchases! Find out more at go.me/wpbuilds.
It's like Black Friday, but everyday of the year! Search and Filter WordPress Deals! Check out the deals now…
Transcript (if available)
These transcripts are created using software, so apologies if there are errors in them.
Read Full Transcript
[00:00:00] Nathan Wrigley: It's time for this week in WordPress episode number 213 entitled Seznam. It was published on Monday the 13th of June, 2022. My name's Nathan Wrigley. And today I'm joined by not the typical three guests, but by four guests, we have Michelle Frechette, Marcus Burnett, Matt Cromwell, and Anchen le Roux, and because it's a WordPress podcast, guests, what we're talking about, that's right.
WordPress, we begin version 6.1 of WordPress is coming around fairly soon. The, some new things which are mooted to be installed, for example, collaborative editing a bit like Google docs, what's it all about? And when's it coming? The page builder summit, it's coming around. Version four. It starts next Monday.
The 20th of June, who's involved who speaking, what's it all about? And how can you get into. Element or have acquired a headless hosting company called strategy. What does this mean? Does it increase their offering? Does it distract from their offering? We'll find out. And also we share our WordPress stories.
How did all of the guests get into WordPress? At the very start. There's also some news about ways that you can compare plugins in the plugin directory. And also I feature. If so a plug-in who went to the nth degree, promoting their product on the WP Builds podcast, there's all sorts of other things as well. And I hope that you enjoy it.
This episode of the WP Builds podcast is brought to you by GoDaddy Pro, the home of managed WordPress hosting that includes free domain, SSL and 24 7 support. Bundle that with The Hub by GoDaddy Pro to unlock more free benefits to manage multiple sites in one place, invoice clients and get 30% of new purchases. Find out more at go.me forward slash WP Builds.
Hello? Hello. Oh, hello everybody. Nice to have you with us. It's this week in WordPress episode, look at me. I'm getting short-sighted. I'm having to put the glasses down. That's a read the number off the screen episode number 213.
It's an absolute pleasure to have you with us. Look at us. If you're on the screen, watching us at this particular moment, there's five of us. We never have five. We've gone for the full Monte of what the platform can cope with. Let's just go around the house and introduce everybody sort of one at a time.
Michelle Frechette first off Michelle, shall I read your intro or do you want to introduce yourself being the cohost.
[00:02:51] Michelle Frechette: I do a whole bunch of stuff in WordPress, but my my chief role is the director of community engagement for stellar WP, which includes a lot of our plugin companies which Matt is wearing a t-shirt for one of them right now, which has give WP.
So as one of, one of our one of our brands, as well as that, I do a bunch of other things I write for post status and I am the board president for a big word chart.
[00:03:18] Nathan Wrigley: Thank you so much, Michelle. The list is considerably longer than that. In fact, so long is the list that we could be here for much of the episode.
So Michelle Bravo for all that you do, it's a very much appreciated let's move on over onto . Sorry to Michelle's side. I don't know if it's left or right, depending on where you're looking. We've got Marcus Burnett. He's new, but he's new here. How are you doing Marcus?
[00:03:43] Marcus Burnette: Yes. Yeah, it was going to battle through the imposter syndrome of hanging with this crew, but
[00:03:51] Nathan Wrigley: otherwise good.
Oh no imposter syndrome here.
[00:03:55] Marcus Burnette: When, somehow I missed the memo on the glasses. I need to find some glasses to put
[00:03:59] Matt Cromwell: on.
[00:04:01] Nathan Wrigley: True. Looking at you, spoken about that's yeah, we're all wearing. In fact, we're all wearing black glasses as well, which is yeah,
[00:04:08] Michelle Frechette: I haven't broken yet. Your eyes are
[00:04:11] Matt Cromwell: broken.
[00:04:14] Nathan Wrigley: I'd go with the knocked glasses. Anyway, Marcus, I'm going to introduce you properly. Marcus is a part of the GoDaddy Pro events and community team. He's one of the hosts of the podcast and he's a team rep for the new WordPress photo directory, which we will come to in a minute. Where are you? Where are you coming from today?
[00:04:35] Marcus Burnette: I am in beautiful Orlando, Florida.
[00:04:38] Nathan Wrigley: That's the sunny, I'm being a, being like a co-host of do the woo. You weren't serious when you said like imposter syndrome, surely you just, doing this kind of stuff all the time. Yeah,
[00:04:48] Marcus Burnette: I'm getting there. I'm getting used to it, but this is a, this
[00:04:52] Nathan Wrigley: is a special crew.
Thank you for joining us today. We'll get onto the other bits and pieces in a moment, but for now let's introduce the other two people you can see at the other side of the screen. First of all, we got Anshan and shouldn't how are you doing? Good.
[00:05:07] Anchen le Roux: Thank you.
[00:05:10] Nathan Wrigley: Yeah. And I speak at the minute on a more or less daily or hourly, I would say at the moment on an hourly basis because of something which we'll tell you about in a moment, dah, little hint.
Yeah. And so on actions, hoodie, and shouldn't though does a little more than just that, because she's the founder of simply digital design, the co-founder of simply stunning sites and the cohost of the. There we go with the page builder summit. She's been an avid contributor to the WordPress community for the last six years.
She loves hosting and speaks at summits as well as helping clients produce their own summits. Yeah. That's basically how we got started with our summit thing. Isn't it? Because you will, you are already doing them say a bit of an expert. You do those for clients as well. Very nice. Thank you for joining us today and finally last, but by no means, least we'll see if the audio holds up. This is a, we're going to try this out because a moment ago joined us, Matt Conwell, that as you see them on the screen, he joined us and his audio wasn't working so well. So Matt, can you hear us now?
[00:06:13] Matt Cromwell: Here. Can everybody hear
[00:06:14] Nathan Wrigley: me? Yeah. Loud and clear. And where are without the echo as well? So that's really cool. I'll do a quick intro. Matt is the co-founder has already been mentioned of Gib WP lead admin, advanced WordPress generosity buff, father of four lucky husband to one and help her to all I'm father of three, Matt and father of three was like, whoa.
It went from two was enough, three was mad for what, how do you even.
[00:06:46] Matt Cromwell: Now, after two, it's just kinda put in another one. It's all fine.
[00:06:51] Nathan Wrigley: I'm going to show you that. Wasn't my experience. I, in the extra third one was like, anyway really nice to have you.
[00:07:00] Matt Cromwell: We're about to add some cats and chickens to the mix
[00:07:02] Nathan Wrigley: too oh, okay.
We can do pets. If you like, as the end, let's do pickup. Pet's see, who's got what we're going to get onto the WordPress, a bits and pieces. We're going to cover the WordPress news for this week. First of all, though, a few bits of housekeeping. This is generally done every single week. It's just to let everybody know how, and if you want to make comments, there's a couple of places.
You can go to WP Builds.com forward slash live. If you go there, you need to be logged into Google because it's YouTube comments. On the other hand, if you're in our Facebook group, you can go to WP Builds.com forward slash Facebook search around, do the mindless scroll until you eventually come across the line.
And when you find that stop, but you aren't going to be able to comment with anything like your name until you go through this maelstrom of things. You've got to go to chat.restream.io forward slash F. Otherwise you'll remain anonymous now that's probably okay. It's up to you. You can get over that by just typing in your name at the beginning of the comment, but if you do wish to de-anonymize yourself and let us know who you are, chat.restream.com forward slash F B.
Okay. We've got a couple of people who've joined us so far. Courtney Robertson. Hello. Very nice to see you once more. And it was really nice actually seeing you in person the other day, last week's presenter. Cameron Jones joins us as he does from Australia. Michelle, he says also gets the best hair on I object.
I see. My no. Okay. Fair enough.
[00:08:37] Michelle Frechette: To be fair, he has sported purple hair quite often.
[00:08:41] Nathan Wrigley: Oh yeah. That's true. He joined us last week and told us all about the things that were going on for him. Kofi plugin. That was a nice thing that I didn't know about him. Good morning team from Mark West.
God, what can I say about Mark West God, apart from the fact that he was cracking fun at WordCamp Europe, we sat next to each other probably more than was sensible for him because he had to listen to me, literally listened to me eating sushi. He can tell you about that. Another time Elliot sours be from just down the road where I left.
Good afternoon and good day, Peter. I think pizza Philadelphia. Have I got that right? I'm so sorry if I've
[00:09:19] Michelle Frechette: got that I think he's, I thought he was in Connecticut,
[00:09:21] Nathan Wrigley: but I could be okay. He's in Connecticut. It's definitely Connecticut. I defer to Michelle and Nathan, sorry, this isn't me. This is Courtney saying, Nathan, is your hair longer than inches?
I don't know.
[00:09:35] Matt Cromwell: Would
[00:09:35] Nathan Wrigley: be Connecticut. He says, oh no, no way. Look it's really long. And she always has had a bond when we talk or at least it's sort back there. So I say, okay, you win, you got the award for the longest hair. Okay. Let's go on with the WordPress stuff for this week. First of all, this is us.
WP Builds.com, blah, blah, blah. Go to that site. Look, there's a logo on there. Can you see that Marcus? There's a great big fat go daddy sponsor logo. How nice is it to have one of the, our sponsors on the show? Thank you to Marcus and the team for sponsoring the WP Builds podcast. First new story. Sarah Gooding, WP Tavern, WordPress 6.1.
It feels like we've only just got WordPress six B that train just keeps on moving it's to focus on refining full site editing. Next phase collaboration and multi-lingual features anticipated in 20 23, 25. Mateus venture, those of you that watched or were present at WordCamp Europe, Mathias was supposed to be on stage with just Sephora and maps, but he never managed to turn up.
W was there like some kind of emergency, which meant he couldn't show up? Does anybody know what the, what, the reason for that? No, I'm just like tumbleweed. No, nobody knows. Okay. So anyway, he was supposed to come on stage and do this bit to basically explain all about the things coming in, WordPress 6.1, but didn't make it.
And I was just curious as to whether, he had accident or something that was gonna be. Best of health and he was identifying the refinements that are going to take place over the next few iterations of WordPress. The main thrust is making firm site navigation, a smoother experience through a new browse mode.
If you click on the links in the show notes, which I'll be sharing tomorrow morning, you'll be able to see what that looks like. And then also block patterns are going to get a really nice big update because at the moment, if you chock a block pattern and it kind of all the bits and pieces come for the ride, you just chop the pattern in, and then you've got 400,000 nested blocks that you have to deal with.
And in the site inspector, you've just got rows and rows of nested things, and it all becomes a bit complicated. So they've come up with this new UI. You can basically interact with the parent element. So you can just Chuck the pattern in and then move the whole thing up and down. You don't have to get involved with all of the little bits and pieces.
If you're happy with them, you can just leave them as they are. And essentially it just neatened it up. And you don't get quite so many bits and pieces nested in that again, you can watch it on the video there, and here's the most exciting thing. I think, honestly, I'm not being facetious. I think this is the most exciting thing in WordPress ever.
It's collaborate, collaborative editing. So Google docs, style editing for me, that is a total win once that's arrived and we can do basically Google doc style editing. I just think it's games. The article then goes on to talk about certain people who at WordCamp Europe, quizzed Matt, and just suffer about the fact that multi-lingual has been so I don't know if it was pushed.
I think it was phase four. Anyway, multi-lingual is going to come after collaborative editing. And I think there was a few people which wished that it had come round the other way. So floor is open guys. Feel free to interrupt. I know Matt and Matt and Marcus, you've not been on before. Basically it's a bum fight.
You just speak across, talk, whatever you like. And eventually we'll figure out who's going to speak. So go.
[00:13:11] Marcus Burnette: I'll go. After being in, in Europe for the last, almost two weeks. I agree with you that I think collaboration is going to be fantastic. However, I think I'm on the team of folks that think that maybe multi-lingual should be pushed up. I S I struggled at times in Europe, I went to, I was an in Porto, but I was in two other countries and not being able to speak the language I could commiserate with the folks that are having to deal with WordPress in their non native language as well.
So that's my 2 cents. I think English speaking, there are a lot of English speaking places in the world, but that's not the majority. And I think that that we would have a greater reach if we were to put a little extra priority on some of the multi-lingual things. And I say that as somebody who only speaks one language and it's English, it's the language that WordPress is predominantly in.
And I still think that should be pushed.
[00:14:13] Nathan Wrigley: I think that's, I think that was very well argued. Actually. I think that's a really good point and one that as an English speaker, I more or less always forget. Yeah. So Bravo point, made the I'll just quickly share on the screen, the sort of reasoning behind why why they've pushed it.
And it says it basically is as follows. Mullenweg explained why he believes it's important to prioritize three before multi-lingual features. So phase three is collaborative editing and he said, phase three workflow. And I quote, this is basically where we're going to take real time. Actually. I'll know that where's the bit about BA no, not that one.
Where's the other quote here. I would say that when we look at phase four, the first thing we're going to look at. All the plugins are doing it. Perhaps one of those plugins could even become the basis for what comes into core. It's okay. If the plugins take our different architectural approaches, because we want to see pluses and minuses of those.
And he also mentions the fact that it's going to need a massive rearchitecturing of WordPress core because everything users and categories and tags and everything will need to come under the purview of multi-lingual and allegedly that piece of work is a massive undertaking. So that was the reasoning behind that.
Anyway, sorry. I've interrupted here. Yeah,
[00:15:31] Marcus Burnette: but why not do that before you get into collaboration? Why not do that? Rearchitecturing before you make it even more complex. Yeah,
[00:15:41] Nathan Wrigley: yeah. Blah, blah, blah, blah. I can't find the quote though, but it's on that page somewhere. I'll link to it in the show notes.
Yes. I think there's, it's a choice that they've made. Isn't it? I expect this because collaborative collaborating is just that exciting to look at.
[00:15:54] Michelle Frechette: There's already a plugin for collaborating too, right? So multi-packs has the multicolor lab that they released this year. And it actually works really well.
[00:16:02] Nathan Wrigley: Go on, say that again. What's it called?
[00:16:05] Michelle Frechette: It's called multi collab and it's by multi dots and they released it this year. I saw it back in February and action, and it's a really nice collaboration plugin for people. It works a lot like Google docs does for people to be able to collaborate in real time on PLA on Postmates.
[00:16:23] Nathan Wrigley: That's cool. I'd never heard of that before. So you're saying that part of that whole jigsaw piece has been taken out of the picture anyway.
[00:16:29] Michelle Frechette: There's a lot of free plugin, but still it's there. If it's something that you want to be able to use on your teams, it's just multi. If you want to pull it up, it's multi collab.com.
I believe it might be that IO. Let me double check.
[00:16:43] Nathan Wrigley: Do you think it's that? Do you think that this piece, essentially now if a word processor or anything that you write text into on online, doesn't have that collaborative feature and you've got to click save. In order for it to save itself and it's not, saving things, asynchronously, it just feels a bit stone age now, doesn't it.
And I wonder if that's the feeling with the Google docs thing, he wants it to feel a little bit more like Google doc. So in the next year or so, and I'm talking about Matt in particular, he wants it to feel like that, just so that it doesn't feel out of date and a place where, the cool kids are willing to hang out on.
The new kids are willing to hang out because of the hemorrhaging and for services like Wix and Squarespace. Who've got all of this built in already, right? I'm going to take that URL and I'll put it on the screen. Thanks, Michelle. That's sure
[00:17:32] Michelle Frechette: you're going to get a pop-up to subscribe to their
[00:17:34] Matt Cromwell: newsletter.
So
[00:17:36] Nathan Wrigley: I'm not going to go on the screen. It's basically it's multi collab.com. No, I'm not going to put it up if all I'm in a case of pop up, but I'm actually
[00:17:45] Michelle Frechette: just X out of the pop-up that's
[00:17:47] Matt Cromwell: okay.
[00:17:47] Nathan Wrigley: All right. That's good. Let's do it. Let's do it. Let's see what we get. Okay. Here it is. Here comes courtesy of Michelle.
Oh, yay. All right. It does look like Google docs. Doesn't it. I was surrounded by the Gutenberg editor and you can comment, you can leave replies. Yeah. I wonder how troublesome it is on a, like a cheap hosting environment, because of all the things that are going on at the same time, you've got five people editing the document.
It looks like it's
[00:18:18] Matt Cromwell: focused on the commenting aspect. I wonder if it includes like multi editing, because I think that's what Mullenweg wag was talking about was being able to see folks working in the. At the same time.
[00:18:36] Nathan Wrigley: Yeah. These, the screenshot that's on the multi collab.com website is showing a Guttenberg editor with the ability to add comments.
It looks like. So at that feature exists in certainly in Google docs. But I think like Matt was saying my, my, the greatest bit for me of Google docs is that whole thing where you can have. Watch what people are typing in real time. And though, it's few and far between the, I need that. The times that I have had to use it, it's been a real lifesaver, can use just such a great thing to go in and all have this canonical source of truth in this one document.
[00:19:12] Matt Cromwell: Yep. And it's a pretty complex feature. It's easy to get it wrong as well. We use active campaign for emails and people can be in an email at the same time. And if somebody changes that email and active campaign, it basically does this like live reload refresh and it says, oh, somebody changed something.
And it's what do I do now? I feel like active campaign version of multicultural. Has something to be
[00:19:44] Nathan Wrigley: desired. I remember seeing Google docs for the first time. I was actually sitting literally next to somebody and we thought, let's see what this looks like, because we heard about it.
So we, we both got into a Google doc and we were both like, it's voodoo, what's going on? This is just oh no, I can see your cursor. And then we highlighted things, oh, I can see what you find. And now it just seems so ordinary and completely a requirement for all that kind of stuff. I just really love the fact that you can't, you basically can't overwrite something, like you were saying it in active campaign.
If you accidentally go in at the same time as somebody else and click save after they've written their 3000 word masterpiece, it's just happened to be five seconds after them. Yeah. It can be a bit of a thing. Anyway, that's coming in WordPress 6.1, all of that good stuff. Anshan anything on that?
Or should we move on?
[00:20:39] Anchen le Roux: I don't, I'm not sure that I actually use an action. Like the idea of compartmentalizing, like the pages we work in a team. How about we like split up the pages and things like that. And I don't know, maybe I'm just not full with thinking enough, but I would. I do it and I save it and
[00:21:01] Nathan Wrigley: yeah. Yeah. No, horses for courses.
Maybe each person wants a different thing. If you could toggle it on off, it will be cool. But yeah, it feels to me like if you can keep up with Google docs in a free CMS than you're something. Okay. So I'll link to those in the show notes for tomorrow. We've got a couple of comments here I inquired about multi-lingual says Courtney Robinson for learn, I wish I could have communicated that I was seeking to get tooling for multilingual.
That would be a stop gap solution. And she also makes the point that there were some great multi-lingual plugin options as well. Yeah. Coming to mind, just off the top of my head we got WPML there's translate press. There's probably more, if anybody can shout one out, that would be good. I can't think of any more polyglot Alita Lords.
Yeah, indeed. They all seem to be quite well-represented at WordCamp EU. They all had booths in big booze. It must be a fairly booming industry. I would've thought because we got in particular had a giant booth didn't they, it was really quite impressive. I think I saw WPML. Which normally were there.
Yep. Okay. Okay. Yep. Alrighty. Let's move on. Let's go to the second story. This isn't so much of a story. This is just blatant promotion and I hope that's okay because, we haven't really promoted it until now. I think I've mentioned it a couple of times, but we're going to do the full on the full Monte promotion because look now that there's five of us on the screen.
My face is totally taken over by the logo. I'm going to keep that there. I can switch it off, but honestly, I think it's better for everybody if my face is covered up. So this is happening next week. It starts on Monday. I think it starts at about mid day. I can't exactly remember off the top of my head, but antigen can clear was in more attention.
I drone on about stuff all the time. So I'm just going to hand it to you just sell the page builder summit to all and sundry.
[00:23:05] Anchen le Roux: Oh, I don't know. I'm not a seller, but yeah, it's going to. Very good again, we've got awesome topics. There's, we've got some of the people coming up again, which which was favorite previous summits.
And I did quiz just earlier today, so I had to sort it into categories and we have, we definitely have on the different categories that we have, like for mark continuing and running more efficient websites and creating more quality websites and other new and innovation, innovative stuff.
So we have a very good thank you. My English is going, but like a really good variety of topics. So yeah, it's going to be awesome. Yeah. Amazing prizes. Like almost all of the speakers gave away like a one price for the bingos. So inside the Facebook group, because I have the bingo running again and we will have like quizzes and.
That's engaged quite a bit. We'll give away prizes there as well. So I think it's going to be a fun week again.
[00:24:22] Nathan Wrigley: Can I just say I could be completely wrong about this. I don't know of any other summit that does. Bingo. Come on. Come on. She needs to show up. Basically, if you participate in the bingo, I can more or less guarantee that you're going to win something because, and she tries really hard with the big yard.
For some reason, people, all you got to do is attend things and like circle things on a sheet and then hand it in. And last year, I think pretty much everybody got a prize, but it's really nice. 35 speakers are going to be there. We're at the process right now of compiling all those videos and topping the.
And tailing them with all the, the promotional stuff from the sponsors and what have you, but it starts yeah, it starts next week chock full days. Here's a couple of nice things to know on like other summits, which are law leave. This summit is everything's prerecorded. We took the Mo the idea behind that is everybody gets their best shot.
Whereas if you go live, there's a chance that the presenters may stumble or, go off in a direction, which they hadn't intended and use up their time. All of the speakers record everything, send it to us, and you will be able to watch it for free for 48 hours. So basically if you drop into the page builder summit, which is a page builder, summit.com, if you drop in at any time, 48 hours after it, first ad you'll be able to watch it for free thereafter.
We've got this thing called the power pack, which is an upsell. And if you purchase that, you can watch it for free. For forever. And that's it, that's the page builder summit starting next week. Page build a summit.com. I don't know if you other three, not ancient, not me have anything to say about that.
Probably not. I'm not going to put you on the spot unless you want to join in.
[00:26:14] Michelle Frechette: It was great in the past. I can't imagine that it wouldn't continue to be even better going forward.
[00:26:20] Nathan Wrigley: Thank you, Michelle. I appreciate it. Yeah, that's really cool. Somebody, Ooh, look at this. We've got somebody new, a shoe saw Toyota.
Hello says looking forward to the page builder something. Oh, that's great. Thank you. So from Japan, yeah, tuning in from Japan. Good afternoon, everybody. That's very nice. I think you may very well be our first listener that said that they're from Japan nicer. Nice to have you with us. Okie-dokie right.
Let's go into some WP. Other news. This is. Probably the big news from this week in real terms, this is the element or acquisition of Stratix. Do I need to describe what element or I don't think so element or have bought a hosting company with a difference. Stratix started by Miriam Schwab. I can't remember how many years ago, but let's say it was more than five and less than 50.
She started a hosting company. It's a headless hosting company. So it's not like traditional hosting company. You have to log in to a sort of secondary version of WordPress. You make your amendments, save them. And then that gets saved as flat HTML files. The principle being it's dead fast. And it's also secure because there is no PHP backend going on in the background.
You can't throw crazy weird files at your file servers. There's nothing there it's been acquired by elemental undisclosed amount. But I am curious because elemental already have their cloud hosting, so this is going to run alongside of it. So essentially, as far as I'm aware, it could be wrong about this.
Put me straight if I'm wrong. They'll be in a very unique position. There'll be the, not only one of the only page builders with a cloud offering, but there'll be one that I think the only page builder with two types of cloud offering a headless and a normal. And presumably at some point, this is going to start paying dividends to them.
It feels like quite a quirky, but possibly very intelligent move speeding up websites and just making them more secure. I'm going to, again, just hand it over, just bought in, if you wish,
[00:28:33] Matt Cromwell: did they say that they're going to split it up between two different types
[00:28:37] Nathan Wrigley: of cloud hosts? Yeah. What they said.
Look, so this particular set, I highlighted this bit because that was the bit which led me to believe it, this quote in the middle, it says element. So this is Sarah Gooding writing in the Tavern, I should say by the way. So it's elemental, we'll promote the new static hosting service alongside its existing cloud service.
So that's what led me to believe that so that I don't even know if regular hosting companies do that. Can you go for example, to a different rival hosting company and say I'd like the static version or I'd like the, just the regular. So it puts them in quite a unique space. I think
[00:29:21] Michelle Frechette: did silence. I will say so. So big we're in chart. Our main site is hosted on on static and we do use it there and we are using Elementor as the page builder for big orange heart.org. And so I have lots of experience of logging into, logging into strata and then logging into the WordPress site from there.
The only it is the site itself is very fast. It does take quite a bit of time to push your site to live. And you can watch the percentage go, but depending on how big your site, it can take up to five minutes for it to show up published live. But once it does, of course, then the site super fast for for site visitors.
And it's not difficult. It's not difficult to manage at all.
[00:30:10] Nathan Wrigley: No. Basically when you log in, so normally you'd go to, whatever.com forward slash WP dash admin or something like that. With strata, you have to go to totally separate URL, which in no way really represents your website. It's like your website name as a sub domain.
So I dunno, page builder, summit dot static.com or something along those lines. And then you have to wait because you have to wait for a VPs, a really slim VPs server to spin up your WordPress website that they've got on disk somewhere. So you wait a minute or so, or however long that process takes, then you can log in, interact with that website.
And then before you finally finished making all the changes, I don't know if this is still the same, Michelle, but you used to have to click a, like a red button, like a static publish button, and then it basically. It just goes through your website page by page and publishes every page one at a time, maybe it's clever.
And now, and just as the pages that have been updated or you just have to work, you can
[00:31:11] Michelle Frechette: choose there's options. You can choose to do just did that page. Or you can push the whole site to live. So if you, but if you're doing if you're using Elementor and you're making changes to your footer, then you have to push the whole site to live.
Yeah.
[00:31:25] Nathan Wrigley: Yep. And then you wait like Michelle said, it may take up to five minutes. So this isn't a kind of, log-in quick log out, but the principle being it, then it then renders each page saves the HTML, CSS, whatever it is and flattens those, put some somewhere and they just get called when people click around on your website.
So it is blazing for. On the other end. And apparently that both these companies are from Israel and Miriam and the founder of element or whose name I've actually forgotten. I think he's called. Yeah, here we go. Yoni. They go back a long time. They've been in touch with each other for ages. They maybe had a back channel going on and best luck to Miriam.
I would say I hope that she actually manages to get back to whatever it is that she was doing before or pushes off in a new direction. Anyway, anybody else on the elemental story?
[00:32:20] Michelle Frechette: I wouldn't think to keep in mind is that not all plugins will work with static hosting. So you do have to be really careful.
What I was working at give it, wasn't something that worked easily with static and a big org chart. We came up with the solution and we were still able to use, give on a static site, but it took a little bit of finagling because, it's not as interactive when it's sitting there on a static site.
There are ways around things you just have to get clever and you have to have somebody like Dan, maybe on your team who knows how to work around those things.
[00:32:53] Nathan Wrigley: Yeah. So you, so obviously big orange are probably quite a big user of give WP. Forgive me for phrasing it this way, but it's probably the quickest way for me to say it is a, it's a form essentially with a load of other features added in, but it's a form type solution, but specifically designed for giving with all the bits and pieces that come along for the ride.
And usually that kind of stuff needs a server just chugging away in the background so that it can accept the form submissions, do things with it, process it on the reverse. And do you have any idea what done did to get it
[00:33:31] Matt Cromwell: work? He
[00:33:32] Michelle Frechette: used an I-frame. He served a thread.
[00:33:36] Nathan Wrigley: Okay. So that way it worked, but yeah, good point.
Michelle do be mindful that if you're, trying to chop gravity forms, although I think they got that work in a tip typically form solutions and things like that are going to be more difficult, but you can always use the SAS space forms solution. If you like anything on that Marcus ma or an ancient, or should we move on?
[00:33:55] Matt Cromwell: Yeah, there's a couple, go ahead and hide that.
[00:33:58] Marcus Burnette: Yeah, I don't, I'm not super familiar with static and having played a lot with headless WordPress things, but for a little while I've, it's looked like element or has tried to maybe separate its growth from WordPress's growth directly. And this looks like maybe it's just another step in that direction.
Figuring out how elemental or K. Yeah. Especially with the recent news of WordPress's growth, maybe leveling out element or trying to make sure that it continues to
[00:34:31] Matt Cromwell: accelerate. Yeah. That's similar to what I was going to say too, in the sense that Gutenberg is definitely an element or took off and really got so much popularity when there wasn't a dedicated page builder.
Site builder for WordPress core. And now the Gutenberg is actually getting a lot more mature and a lot more stable and used. I'm sure it's eating into elementary space. So getting more into, to me, it looks like they're trying to be the Squarespace of WordPress, essentially. If they get into that more and more than it definitely can keep are there, it's a big market.
There's tons of WordPress sites and there's lots of space for lots of page builders, still Gutenberg. Isn't going to be the end all be all. But when you're a big company like Elementor and you want to keep growing you've probably got to diversify just a little bit. So
[00:35:25] Nathan Wrigley: anything on that?
Apparently the statistics indicate that a significant proportion of WordPress's growth over the last, let's say four years is directly attributable to element. Or if you took element or out of the growth statistics, then I could be wrong about this. But I think it basically stopped growing anything near the right to the point where again, forgive me if memories failed me, but I think about 10% of all WordPress websites are now built on top of element.
So roughly 4% of the internet, if we take that figure of 40 something percent, whatever it may be, if we take that percentage than 10% of that would be a 4% of the internet, which is just a crazy amount. And I don't know, I don't have a crystal ball to stare into, but when page builders that are that popular start, putting cloud hosting in place, you do wonder at what point it's going to be almost indistinguishable from a SAS product because you probably won't have that much need to go into the WordPress backend.
They've got the forms and they've got the popups and they've got the cloud hosting and all of this kind of stuff you can imagine. It's totally end to end, let you say Wix Squarespace and all that kind of stuff. And probably very profitable.
You could do right. Let's move on to the next piece. Let me just put my screen back on do, to do this one. This isn't really a story. I just wanted to share this because I was at WordCamp Europe last week. Marcus was there, so it was Matt and I just kept bumping into people. And one of the conversations that typically ensues, I don't know if it's the same for you, Martin.
Marcus, but for me, the conversation was often how did you, how come you're here? How did you get into WordPress? What's the story basically. And I just thought it might be quite a nice adventure just for the next five, 10 minutes or so, just to talk about that, how each of us got into it in the first place, because I'm talking already.
Go first and. My journey began back in, I dunno, 2000 and no pre that 19 something or other when front page, do you remember Microsoft front page, any body Bueller? Microsoft front page was a thing and I had to, one of my friends was basically getting married and the internet was a thing and I just said, oh, I'll try and build you a website.
I've got this software on my computer that claimed to be able to build websites. So I started knocking about and fiddling with it. And. I don't know, gray hair later plus eight weeks. And I'd built this dreadful website with four images and it had a bunch of texts. It was like, yes, but it actually went online, went through that process of finding a cheap host and all of that, and then started getting an absolute book for it.
Just thinking bloody neck. All I did was do something on this computer and anybody with a computer anywhere on earth can see it. And I think the magic of that is basically lost to most people now because it's just ubiquitous. No child grows up with that thing of wow. What, how, whereas I was like, no, wait, I published this and it's visible by people that I've never met.
What's that all about? So carried on Lynch. Tables. Cause that was the way to do it. Went through a right or maelstrom of CMS is went through expression engine, went through Joomla, went through Drupal for years, went through Magento and all of those kinds of things. And then about, I don't know, eight, 10 years ago, something like that found finally found WordPress.
And the moment I looked at it, this is going to sound ridiculous and very shallow. But the moment I looked at it like the way it looked in the admin basically today is exactly what I saw when I first logged into WordPress. It wasn't that silvery weird thing that those people who've been using it for longer looks at.
And I just thought it's beautiful. It looks much nicer than anything else. And then I started playing with it. Oh, it's more easy to use than anything else. And from that moment on, I was hooked and by pure good luck, beaver builder. Came around about, I dunno, probably a week or so after I got into WordPress and that made my life just so much easier.
Hence the page builder summit thing, I've just been using page builders of all varieties ever since then. So that's my little story. And do you want to go round the houses? Cause I think it'd be nice to get this from everybody. Michelle, go on. Give us your journey.
[00:40:09] Michelle Frechette: So I was working as the director of a massage school for years.
My friend who was a graduate said, there's that anything to help massage therapists after they graduate, they understand how to do massage, but they don't understand how to run businesses. And so she and I started a nonprofit, which is now defunct, but it was the New York massage association. And her husband built us a website.
And we started sending him the content that he's oh no, ladies, you have to do and gave us logins. And I was terrified to, I logged in and I thought, what am I going to press? What's going to ruin this website. And he's it doesn't matter. We can always get it back. But I just kinda fell in love with the fact that I could push a button and things.
I wrote people anywhere in the world could see now, of course, Nobody was finding our website, but that's beside the point they could. So from that point on, I said to him, I said, I understand how to register a domain and I understand how to use WordPress, but I don't understand is how to get WordPress on the domain and move forward.
And so he said I'll tell you what they had for kit. I have kids, you come over, make dinner. I will teach it to you. So I went over and made spaghetti dinner for the family while she was working afterwards, we sat down, he taught me everything. I needed to know somewhere. I still have a little blue piece of paper with four steps on it.
Download WordPress, upload, WordPress, change yourself, change your WP config. There's your website.
[00:41:41] Matt Cromwell: And that's how
[00:41:42] Nathan Wrigley: it happened.
[00:41:44] Michelle Frechette: It was 2012. So it's been 10 years this year. Do
[00:41:47] Nathan Wrigley: you know what you made a really interesting point there, which I'd completely forgotten. And that was that search engines didn't exist.
You didn't build a website in the hopes that strangers would find. You built a website because it was like handing out books without paper, you would just tell people that you'd got a website and hope that they, made the effort to go and find it and everything. Do you remember, you had to submit to, they weren't even searching, what would they call directory sites like Yahoo and the web was category well, AOL and all of that, but you weren't building it to be found.
Maybe some people were, but when I did it, it was very much a case of, okay, I've got this website and here's, even to the point, you'd write it down on bits of paper and hand it over and all of that kind of stuff. We
[00:42:34] Michelle Frechette: printed brochures, we printed business cards and you put the website on those printed materials.
[00:42:40] Nathan Wrigley: Yeah.
[00:42:41] Matt Cromwell: Part of the reason why in the WordPress admin it's hidden now, but they have a links feature because way back in the day used to just share links to everybody and you would list all your links in your WordPress and you could show it on the sidebar and it's like this, these are my friends because I was the best way to get found was getting on
[00:43:01] Nathan Wrigley: somebody's links.
Oh, this is great. We're getting an old nostalgic. Oh, this is brilliant. Neil Robinson. Hello. Neil's I don't know if you've joined us before, but nice to meet you. He's he shared his journey in three words, front page Dreamworks. WordPress. I forgot the dream Weaver piece. I I use Dreamweaver and I want to forget it.
Yeah. I was going to say until I threw the laptop against the wall I didn't actually do that, but it made me feel like that they Dreamweaver was sold as this. Like it's so easy. And then you start, he was like, it's so hard. Why did they make something so difficult? And then Courtney said, you're going to forgive me Courtney, but I don't know that acronym.
D M O Z D most demos the anybody? No. Everybody knows what that is. Courtney, tell us what D M O's ed stands for. And we'll put it up there, right? Marcus, your turn let's let's hear
[00:43:58] Marcus Burnette: it. Yeah. So I started out as a designer wanting to do. Just graphic design and was in college. And my parents were like, what is this thing that you're pursuing?
And so I needed a way to show them that, I design things and what it looked like, and that there was a future in that. And this is late nineties, early two thousands. And so I was like I need to put this online somewhere so my parents can see it. And I had created these really elaborate CD cases.
Do you remember CDs, Juul cases? And I would design a label and. Let's not talk about how I got the music for those. And I would make CDs and create these elaborate cases for them. And so I made a site that had, a volume of these CDs that I had made and designed the website to go with it.
A little bit texted at it. And then I think I jumped into Dreamweaver at some point to the tables and all, and and I would put those online for them to see. And I was like this is fun. I really enjoy the reward of writing some code. And then there's this visual thing that shows up and I can share it with people.
And sent me down a path they're still just design their first cause that was my passion. Trying to design this as best I could with tables and all that. And then I started working for an agency just a very small agency building websites. And it came time for us to figure out what we were going to do for content management system.
That was a new buzzword content management system that your clients do all the work, you just build it and then they can do all the updates. We know how that turns out sometimes, but. It was time to figure that out. And we tested a few things where press was one of them. At that point, it was still at the blogging platform.
And we're like, that's not quite what we need. We need a little bit more than that. So we ended up going the Drupal route for many years. And then at some point, Drupal was headed in a different direction than we were. And we're like, let's figure out what the landscape looks like now. And a WordPress had matured and come around and did everything we needed to.
Like Michelle said is so much easier than what we're doing. And so we'd we headed in that direction. That was, I want to say maybe 2015 or
[00:46:23] Nathan Wrigley: Oh no. So long. That's not, yeah,
[00:46:25] Marcus Burnette: not that long ago. And then and then really wasn't part of the WordPress community until right before COVID really started diving in.
I think I went to one word camp Orlando, and then COVID shut everything down. So WordCamp Europe was a, it was a whole different experience for me.
[00:46:42] Nathan Wrigley: Oh, that's such an interesting bet. I don't know why, but I assumed that you'd been using WordPress for decades or something like that. That's fascinating.
Drupal. I loved Drupal. I wish I could still be using Drupal on some level because I really did like it. They had, do you remember views the views,
[00:47:03] Marcus Burnette: man, if you use them, the permission system are things I wish. WordPress adopted from the title. I loved Drupal, the Drupal that I started with, but I'm happy to have left the Drupal
[00:47:14] Nathan Wrigley: that I left behind.
Now. That's exactly where I am. So basically whenever you register anything in Drupal, so custom post types that they're inside core, you can create custom post types without writing code. You just literally tick boxes. And then as soon as you register those, all the permissions for those custom posts, so you can lock everything down and it's, it is I think.
In many ways superior to that extent, but yeah, very
[00:47:37] Marcus Burnette: granular. That's a lot of check boxes on the permissions.
[00:47:40] Nathan Wrigley: Oh, my word, that permission to screen was like, like the most difficult thing to see.
Yeah.
[00:47:45] Marcus Burnette: But you could make it, do whatever you wanted it to
[00:47:47] Nathan Wrigley: do, given the credit for that good.
We've got a few more comments before we go to answer them before we go to ma so D Deimos is, it's been cleared up Deimos was the original directory for sites. Got it. So it was Mozilla's version. I've just clicked that link. Michelle directory.mozilla.org. And. It's defunct, whatever they want solved there.
But it's gone now. Sadly probably killed by the giant Google. So here we go. Here's some other people sharing. So Shu say, I am so sorry if I'm butchering your name. He's a homepage builder, Japanese original. He started with Dreamweaver then moved to moveable type. Yes, as well. And then finally, WordPress.
It seems to be a three, like the three little jumps along the way. It seems like you get to WordPress the third. Except of course Peter who's. Oh four, okay. Five I S is that internet information. So is that on Ms. Inside of Ms. H X, no idea Ms. Access, not really any idea, Dreamweaver cold fusion. That was Adobe, right?
Or what was it called back then? Bill. They got bought by Adobe and Macromedia. And then finally WordPress. Yeah. Thank you, Peter. Thank you for sharing those little journeys, right? You're up? What's the.
[00:49:13] Anchen le Roux: So I studied information technology. And then my first job as a developer was asp.net. C-sharp so created all these sites in esp.net, as you do, people started started doing projects on the sideline and I did these asp.net sites.
I think back it wasn't terrible, but in any case, and then I got a an inquiry for a shop and I had no idea or just, I probably could have figured it out, but someone told me now, if you do it on WordPress, it's so much easier. You have this WooCommerce and plugging and everything. So that puts about 2012.
I think that I did my first sites on WordPress was actually an e-commerce site. So it was like a really big thing, but it was so much easier than having to do it on ISP. So I immediately started doing I D I did the full on sideline thing for. Up until 2016. So about four years, I did try and type on the sideline until I did thousand and 16 went full time doing it.
[00:50:23] Nathan Wrigley: Into WordPress. Do you still hang out in the ASP dot ASP X community? No,
[00:50:30] Anchen le Roux: it's gone. Yeah. I, so I used to be in the, especially, we were living in New Zealand at that time and the community was quite big there. The whole Microsoft conferences and things. And then in, I think 2015 or 2016, I went into my first word cap and it was so different.
It was, I loved it. I went to the buffets word, camping Cape town and joined the organizing team for work Joburg. And I was one of, I think we were only like five organizers. So we did y'all immediately jumped into organizing a meetup here in Victoria. It just, it was totally different stuff. At that point converted and didn't want to do it.
Didn't want to work in it anymore. So
[00:51:16] Nathan Wrigley: that's a nice story though, as well. Yours was yours as a fairly swift transition ASP, straight to WordPress. Yeah. I fiddled with ASP for about honestly about, I've got about a hundred pages into this 900 page book. And I was just like, I'm not this, there's no way I'm finished.
That said, I think the book got burned on a fire several years ago and and here we are. And then finally, Matt, you're in a slightly different position to everybody because you, you actually went full in with like plugin, which is like another layer altogether. So run us through your journey, but also give us that layer on top, how you ended up saying while I'm doing a plug-in, my life is going to be a plug.
Yeah.
[00:51:55] Matt Cromwell: Yeah. I think the, I was thinking, in fact, what made me actually start the web? It was, I was a teacher at a private school here in Germany, and I wanted to do the cool teacher, young teacher thing and have an online syllabus. And I was like, how do you, how do I do that? How do I let my students see where they can see all the information all the time and dug into the web?
And literally I just had notepad and I was trying to put a syllabus up on a lot. What was it called back then? Live fire F gosh, I forget. That's like live journal. No I'm going to forget the name, but Anyway, HTML, CSS, and and FDP, like that was what I was doing. And I got more and more into it.
And and then ended up trying to do as an online course and stumbled on Moodle, which is still around actually. It's actually going through its like its fourth iteration of a giant revamp that they're doing right now, a big open source education platform that I still really have a lot of respect for did that for a long time.
And then like teachers and churches and folks were all like this young guy knows how to build websites. I didn't, but I was doing it. And so they just volunteered me all the time for that stuff. And I was like, oh, every time I have to add a page, I have to go and update every single page. With the new link on the menu.
How do I like make this better? And I stumbled on my first CMS, which me and five other people in the world use this CMS. It was called website bakery website baker, excuse me, website baker. That was yeah, that was my first step into a CMS. But I kept looking at this one thing called Kubrick, which I thought was just the most beautiful design ever.
And that was actually WordPress's default theme for five years. And I was like, how do I get Kubrick? It all, you have to install the single WordPress. I'm not doing that. That's too much work. But I really liked Kubrick. I did make in the end, this is my big side gig thing. Like I just was building all these websites for free.
And and just started noticing that more people want me to build more websites and I should probably like, I actually started charging for it. And and then I was also studying to further my education and started having my websites, funding my education, essentially. I wanted to be a professor and at one stage I really started to do the, this is like whatever, 15 year journey, but like at one point I had a mortgage and kids and I was still studying and still building websites.
And I started to do the math and jeez, being a history teacher, it doesn't pay all that well anymore. And this WordPress thing seems to be working out. So I had to choose. And WordPress has been more beneficial for my family than than a teacher would have been. Unfortunately. But yeah, jumped into WordPress and it's been great.
And I was freelancing and I got introduced to a lot of folks in San Diego through the advanced WordPress meetup in San Diego and which became the advanced WordPress Facebook group also that I've been lead admitting for a long time now. And I have to say just one little hat tip to the advanced WordPress group.
I actually feel like over the last like COVID and everything, and the quality of conversations in that group has become really excellent. Like I've loved the whole history of that group for a long time, but recently folks are really like living up to the advanced WordPress name. Now they're really asking some really great questions and learning a lot of things.
And I see a lot of people leveling up in there a lot. So it's been cool, but through the advanced WordPress group, I met my business partner, Devin Walker. And I were both freelancing and helping with nonprofit websites a lot. And we just said, Hey, why don't we partner up and solve a big problem in WordPress together?
We didn't know what it was going to be or whatever, but we just thought that the joining forces would be better. And shortly after we started working together, we went to the very last word camp, San Francisco which was 2014. And we were, we had a great time there and we went out to dinner and said let's figure out what our big thing is going to be.
And we both said what is our biggest pain point when we're building sites for nonprofits donations, like back then online donations were so hard to implement. There were so many barriers to entry. You definitely could use a normal form builder, or you could use an e-commerce platform, but it was just, you had to really arm wrestle them to really be made for donors and donations and things like that.
So he said let's just attack online donations and make something that nobody's seen before. And that's what we did launched that in 2015 and and we had a lot of different Revenue stream set when we launched. And over the years, we just, one by one started getting rid of them so that we can just laser focus just on give WP.
And that's been great. So
[00:57:36] Nathan Wrigley: that's a cool story. It's really interesting. Amongst the five of us, only one of us was intentional and that I think is unchanged. She's the one that sort of decided at a college level that she was going to do something with computers, whereas the rest of us.
And that seems to be played out with my experiences that it is. It's very unusual to bump into somebody at word camp who was like full on. I'm going to be a web developer from an early age, just, but I wonder if that's a product of the demographic, whereas now I think you could totally open up any university perspective.
And see a full-on course in web development and all of that kind of stuff. Whereas I'm pretty sure nothing like that existed. You'd have been, you'd have been doing some fairly dry computer. I don't know, computer management or something like that course, but yeah. Interesting Moodle. You have a friend Yeah.
Courtney says Moodle was my gateway into open source. WordPress, sorry. Open source to Matt. My kids website for their school is still built on Moodle. How you just right. Clicking on anything these days, you guys, our website, right? Click and spec. I was that dog and a Moodle is, and it totally works.
And I was really surprised. I thought it was one of those projects with, which had stalled and everything looked a bit 1990s, but no, it looked great. Really cool. And they've got all the ability to learn, log in LMS basically. It's really cool. So there's that. And then Elliot sours B says that you use WordPress for his first ever site back in early 2010.
That's pretty much all these use since that's cool. A nice range of stories. We don't often do stories. Do we? Michelle. And that was a nice, oh, that was a lot of
[00:59:21] Matt Cromwell: fun.
[00:59:22] Michelle Frechette: Actually. It's funny. You're talking about curriculums. Like I graduated college in 1991 and there still was no public internet yet, so I could not have majored in anything.
And I wanted to, I didn't know what it was going
[00:59:38] Nathan Wrigley: to be a thing they're talking in the UK. And I don't know if this is a conversation which is going on elsewhere, but they're talking about making the internet like a, how to describe it. So in the same way that every citizen is entitled to water and is entitled to electricity and all of those basic things on the, along the lines of a human rights, they're talking about the fact that the internet might, at some point soon fall under that category.
It's an essential thing, which everybody now needs. And as I think on some level, that seems a little bit quirky, but on the other hand, now that for example, all of my bank. Is Don online. The branches are slow slowly, but surely just disappearing from the high streets and more and more, every single thing that needs to be done from booking flights to getting appointments with my school children's teachers at appointment time all of that has been taken off the paper, off the phone, and everything is now online.
I'm swinging towards the fact that it is becoming a bit of a basic human. And I don't know, maybe that's another direction to go in, but yeah, there we go. Okay. Anybody else got anything else? But they were nice stories to share. I'm just going to slug some water. All right. Next one up then speaking of plugins, this is cool.
This is Sarah Gooding on WP Tavern. This is a new thing. Although I think things like this have existed before, this is a thing called it's the WordPress plugin compare project. It's by our T camp. This is for those of you out there who are a bit stymied, you go to the WordPress repository and you've got I dunno, let's take an example of something which everybody needs on a website, a form you go there and you're a newbie user, and you haven't really got any clue which forms which, and which one's better for this and that and the other.
And you bamboozled by choice, the 60,000 ish plugins, 59,000, something like that plugins on there. And it's hard to know if you're not a nerd. The five of us who obsess about WordPress and you just casual user, where would you go? Here's an idea. You go to this website and you type in, you do a search for, let's say.
Gravity forms. I don't know if, for example, they have a free version on the repo, but let's imagine they do. And then you can add to that. So you would then might type in, I don't know, fluent forms and ninja forms and formidable forms. And then it puts them side by side and lists some key metrics and key data.
I did one earlier, actually on, on three page builders, what would, the summit and all. So I just typed in BeaverBuilder and then ELA mentor and then breezy. And then you can just compare some basic statistics. Like what version number they're on when it was last updated, what version of WordPress does it require?
Number of active installations. I don't know where they get the support score from because they, they make some claims. Knowing how good they are at supporting their plugin. I'm guessing some sort of ticketing system over on wordpress.org, the replies in the forums and so on. And it just gives you some little window into all right.
That one hasn't been updated for nine months. That one was updated two months ago. Maybe I'll go for that. I just thought this was a nice little project to share. I could have made use of this so many times, and especially given the weight of similar plugins on the WordPress repo, I just thought this was worth sharing.
Would you, any of you guys make use of any of this kind of stuff or are you all now a sconce? Do you know what you want? You've got your, you've got your basic setup all straightened out.
[01:03:26] Matt Cromwell: I think it's a good,
[01:03:30] Nathan Wrigley: should we go? Let's go. And. I
[01:03:32] Anchen le Roux: guess I I do have my stack that I use on, but there's always something that comes up. I dunno, like we didn't use the G like the GDPR notifications before here in South Africa, but then it became law. So I didn't know which ones like, so things like that, that you don't use every day and you might just what, like one side needs something small.
So I think it would be very
[01:04:01] Nathan Wrigley: helpful. Yeah. Yeah. That's right.
[01:04:05] Matt Cromwell: I think it's a good start in a decent direction, but Cameron Jones just chimed in on pretty much what I think too, is that you could put like four different plugins on there that have nothing to do with each other. And it would be, it would feel almost like the same type of comparisons here.
Like without being able to know. How good the plug-in is on its feature set specifically it's harder. Or for example being able to categorize them and look at it that way or a usability, regardless of what the features are of the plugin out, how do people find it in terms of usability?
For example, so sites like G2, for example, do a good job of getting reviews based on feature set and usability and all those types of things. So if WVU compare started plugging compare, started getting more custom information from actual users, then it could go in a much nicer direction, I think.
[01:05:09] Nathan Wrigley: And if you ever come across this one that I'm showing on the screen at the moment, sorry, if you were watching me doing a Google search to try and find it this is WP hive, so it's a similar project, but it's But it also adds in an, my suspicion is that they go a step further. So if you let's put in the name of something let's put in.
I don't know, because we're talking about page, boom, let's put an element or and you can search for it. And then it obviously shows you a whole bunch of stuff. And then it goes into much more detail than the RT come on, that we just saw. So it talks about minimal impact on memory usage and you basically get a tick or across minimal impact on page speed, PHP errors.
And so on this whole lot just keeps going. Then they've got some performance metrics. So I'm guessing this isn't happening low you've. They must be polling. I dunno. They must download the plugin off the repository, stick it on a server somewhere, tested out, do some kind of stress testing on it. I'm not entirely sure, but you can see there's a whole load, more inhibit.
This is more one at a time kind of thing. You don't get to have that. Maybe you can, maybe there is a way of comparing things, but this is a really cool website, WP high, and they push you to get a lot more metrics. And if you're a bit nerdy this might be for you, but anyway, Michelle or Marcus, anything on the RT camp thing, would you use anything like that?
[01:06:36] Marcus Burnette: Yeah, I like it. I think where maybe WP hive has taken it a step further. Is that discoverability that still feel like you have to know what you're comparing right here. So if you're just looking for what's the best form plugin, maybe you get lucky and you type in form and you pick four and hope for the best hope that the best one is one of the four that.
That you picked from the search, but I still think you need to know what it is you're trying to compare here where I do think that could be helpful is if I'm thinking back to client services days when you're trying to talk to the client and convince them, this is the direction we should go versus some other plugin and being able to have your recommendation versus maybe a couple of others that they have heard of together to be able to convince them, this is the one we should go with.
And the fact that those URLs are shareable, you can add, your three, four plugins in there and then copy that URL, send it to a client and say, Hey, we've done some research. This is the one that I think we should go with for your site. And I think that's where maybe something like this plug-in compare project could be helpful.
[01:07:42] Nathan Wrigley: Yeah, that's a good point. I hadn't really noticed that the URL was shareable. So each time you add in a new. A new plugin, it looks like four is the maximum. The URL extended with a comma. And then the name of that plugin, presumably the slug on the repo. I'm not sure, but you therefore would be able to share it and put anything you like in there.
Presumably you could put your own plugin four times. If you liked give WP, give, get WP, give WP comparison. We should go with it. Yeah, here we compare it to itself. Lots of times. Yeah.
[01:08:17] Matt Cromwell: Here's your choice as client or give
[01:08:21] Nathan Wrigley: WP what's discoverability Mo like 59,000 plugins. I know it. We're talking about the app store on iOS and Android.
It's a drop in the ocean, but nevertheless did you have, is it still a big deal? Like discoverability Marcus was talking about, it's hard. So find your way and stick your neck above the parapet and get noticed. No,
[01:08:43] Matt Cromwell: yeah, absolutely. The, it's just the same thing. When you're talking about organic search on Google that was so many, millions of results available.
Nobody's ever going to come to you unless you get up towards the top of those search results. So the wordpress.org search metrics and the way that the search is generated is super important. There's a great re tool called plugin rank. For example, that really helps digest what those results look like over time.
And we see all the time that if we tweak things just a little tiny bit we'll get a little bit higher on certain keywords and things like that. And we have to pay attention to it all the time since the free plugin is our meat and potatoes of what
[01:09:32] Nathan Wrigley: we do. Nice. I try tried I tried this.
I tried plugging compared.com forward slash compare query plugins equal give, and no, they're actually they're ahead of us. They saw about this problem, which would really be a disruptive thing in their business, but interesting. It didn't work. You only get the one and apparently it's been available for seven years.
It was last updated. Four weeks ago. Current version is two. 2 0 1 requires word, press five. And it's got a healthy rating on the the wordpress.org repository. So there you go there, it needs to see it three times once. Okay. Moving on then let's go to the next story and is so all right. I am totally ignorant about this.
I didn't even know this was a thing and I read this on. I tried to get my head around it in the small amount of time I had available. So forgive me if I mock this up, but this is on search engine journal and you don't often find them talking about WordPress plugins. They talk about WordPress, a fair amount, actually, increasingly, which is interesting considering it's not a WordPress site.
So it says Yoast on why it's adopting the index now protocol. Yeah, yolks de Volkow. If memory serves is no longer at the rains of Yoast he's he explains the surprising reason why they've changed their mind over at Yoast, the company, not the man using index now and adding it into their search plugin because they originally dismissed it.
And I'm going to Crow after originally dismissing Microsoft's open source index. Now search engine. Indexing protocol. Yost has reverse course and indicated that they will now support it. So it says, and this is where I got lost index. Now is an indexing protocol that helps websites receive near instant indexing by search results.
It's an open source initiative designed to help websites, alert, search engines to new or updated comment content. So the idea being you have presumably a plugin like Yoast on your website, it's got some sort of index now functionality built into it. And when you click publish or update the search engines instantly get notified about it.
So what it's basically getting rid of is the need for the crawl, but that thing was. You update your content. And I think these days, Google is probably there within a matter of minutes anyway, but assuming they weren't, they'll now be told there's new content. And it feels like from what I read, not only will they be told there's new content, but here's what the new content is.
In other words, we're giving you the whole thing. You don't need to go out and find it and work out for yourself. Here's what it is. And I just can't see why this isn't a good idea. I can't see why nobody would use this Yoast. Weren't seemingly Google have now said, we'll start using it. Maybe they were holding out.
They felt that it was, I don't know, getting rid of their secret sauce. Maybe they've got some voodoo going on, by indexing in a certain way. They could outbeat their competition, but this is going to happen. Strikes me as a really good idea. So discuss, what do you think lists.
[01:13:02] Michelle Frechette: I was joking before we actually went live that now it's going to be really difficult to explain to your clients that they won't show up at the top of the first page once they've published their site. I think just because it's been indexed doesn't mean that you are going to be ranking for all the right words.
I think that there's going to be a lot of misunderstanding between clients and what actually happens when we publish websites there already is that so to speak, but we've all been able to explain in the past, you know how these things take time for ranking, for words, we're looking for content, all of those things.
Those are still true, just because it's been indexed quickly doesn't mean that all of those things
[01:13:46] Matt Cromwell: are still true.
[01:13:48] Nathan Wrigley: Yeah. That's a good point. This isn't a question of you being better in the search pages. It's just, we'll be crawled instantaneously. And I, in many ways, I can't understand why now. Came up with this, like a decade ago, wouldn't, it have been sensible for all of us to ping the search engines and say we've got updated content,
[01:14:09] Matt Cromwell: but did
[01:14:10] Michelle Frechette: didn't.
We do that when we used to submit, like we were talking about five minutes ago, basically, that's what we were doing when I was like, I'm going to have to submit it to Google and now I have to submit it to Yahoo and AOL and all of those things.
[01:14:23] Nathan Wrigley: So it's not a sort of direct swap first site map dot XML, which I'm presuming most people have got somewhere buried on each and every website, because that's very much here.
Google is my site map. You now go and make a lot of effort to find it. Presumably. Yeah, it's just a good idea. Probably cutting down on a lot of wasted, Google crawls around the internet, but at the minute, Google aren't even using it. Let me just give you the list of search engines, which are currently using it.
Cause I'd heard of two of them. And then one of them was like, what is that? Being his number one, they using it. Yandex heard of them, never used it. And there's one here called says the famous says numb. Anybody heard of says them? Yeah, no. I
[01:15:09] Michelle Frechette: said, I think a cave somewhere in Saudi Arabia just opened when you said that.
That's
[01:15:14] Nathan Wrigley: right. Like if you're a search and. Can you imagine how humiliating it would be if you had to Google it, just to be like, oh,
[01:15:26] Marcus Burnette: the world's swallow me up.
[01:15:29] Nathan Wrigley: I'm working for a search engine that needs to be indexed on Google. Anyway, carry on. Michelle has had to go anybody else on this think it's a good idea.
We're going to use it.
[01:15:42] Anchen le Roux: The only thing that I might have it all wrong is that if this is the standard, if this becomes a standard and you would need something like Yoast do, to send it or like to update it or whatever, that would become again, a thing for, especially people that's not doesn't know, cause there's not just this scrolling happening in the back, which normally happens.
[01:16:08] Nathan Wrigley: We have a site map now in WordPress don't we? And it feels to me that if this became the dominant way of doing it, this totally hits the target of 80% of the people need. You would imagine that if this became the thing, the way of getting search engines, then WordPress code would have to at least look at it.
But it did say you're right in here in this article out, she says, coming into Yoast, what do they call it? But they call it premium or pro premium, premium. So it's not going to be in their free version.
[01:16:42] Matt Cromwell: They were considering if it gets good adoption, then they would put it in the free as well.
That's what the article mentioned. Okay. It's interesting. Think I'm hoping that it just is an indicator that other non Google search engines are getting more use and adoption. That's what I was hoping cause we definitely need more variety and equality in the search engine space.
[01:17:12] Nathan Wrigley: What's that thing called again? What was that search engine that we just, I just mocked horribly. What was it called? Says Nam or something and sees and going to all three
[01:17:23] Matt Cromwell: of those employees are so
[01:17:24] Nathan Wrigley: mad at you or totally. Oh, I got it. I've got to Google it. Google doc says numb. Here we go. See Zed.
We say said and am oh, okay. So it's in a language. I don't recognize maybe it's Czechoslovakia or something else. I don't know what that is, but it's a thing. Go and search on says, and. Yeah, if it works, Alrighty what do we got left to do? Okay. I right. Shout out to somebody don't normally do this, but we had a plugin on the podcast this week and I just thought I really want it to give the guys over it, if so, a bit of a free plug because came on the podcast and it's a guy called Joseph Carmeli.
They're based in Israel and it's a dynamic content plugin. So you set a condition. It's a bit like if this, then that was Zapier or something like that in your WordPress website, you set a condition. So it's the 14th of December and then you set a results. So display snow all over the website. That's what everybody does.
Or you could say if you're an Android device, show this, or if you're on an, I don't know if you've come from the country of Britain, show this and so on. And I just really appreciate that Joseph went to incredible lengths to make this switch. So I just want to show you the sort of things that you can do.
Only take me a minute, but I really do like it. So this is our blog post and he sent me a special URL and the special URL has the letters WP Builds in it. And it could literally be any part of the URL. It could be a query string, or it could literally be WP Builds at any point and you click on it and it goes to their website.
So it goes to the FCA website. Apparently it doesn't, I'm just going to the earth can swallow me up because now it's not working. It's gone to a back. There we go. Don't know why that took so long. And you can see at the top of the web. They've added in this little fun little offer, there's a countdown timer.
So basically we've added in a row and that row is displaying because you came from us. But imagine that came from any other kind of condition. Now, this is the cool that it says, look, so it says a friend of w P builds is a friend of ours. Look for the genie lump in the footer. Okay. So right. There's a gimmick.
So you have to go to the. Ah, there it is. And they're in the footer buried amongst all the little icons is this little genie lamp, and you have to click it three times. If you don't click three times, nothing helps. You really have to, you really have to stay in the course. So here we go, I'll click it.
and then he takes them. Then it takes you to a page. And if you didn't arrive at that page, by clicking on that Jeannie three times, you get their regular pricing, but he's completely overwritten. It laid over the top of that. If you like, is this he's called it, the WP build secret discount and you get 80% off, but I just thought, wow, man, alive.
He came on my podcast and he went to all the effort. We set up the discounted pricing. You set up this quirky offer with all these interesting conditions. And I don't know if you saw, because I'm going to go back and do it again. If you click on that link again, And it actually worked much more quickly than some look halfway down the page.
Oh, he's taking it off now. There was a there was a guy here just in all the WP Builds colors and he was holding up a flag saying WP Builds and all that kind of stuff. That's now seen when you've been taken down, but how cool is that? Don't you think? That's amazing. Nice. Really nice.
So that's WP Builds.com is episode number two eight to go and check it out. That offer 80% of his plugin is available for another. I think he said 10 days. Did anybody spy that? I think it said 10 days, 10 days, six hours, 34 minutes and 47, 6, 5 seconds. And just hat tip to Joseph and his team. Brilliant plugin and a really cool for them to do that.
Okay. Okay. I don't know what you think about this. This is totally off topic. We're not dealing with WordPress anymore. This is this is our message. Now I've never owned an apple. I've got a Mac, but I don't use iron message because of out of a phone. I think it available on the Mac, but I've never used it.
Apple have decided that in the near future, they're going to roll out a undo feature. So it's sorry. Unsend so you can send somebody a message and then you can suck it out of their phone and a controversial movie. If you think about it on the face of it, this strikes me as without any thought, this strikes me as well.
That's a good idea. Cause what if I write something and then realize I've sent it to the wrong person or I have just in error, I'm sending something to the Oxford English dictionary. I've spelled a word incorrectly. Something along those lines. The, if you give it a bit more thought and let it percolate for a moment, you can see where the opportunity for abuse starts to creep in, you start to send people things that they didn't desire.
Yeah. Like advertising messages. And then a minute later you just suck it out and claim never did it. Wasn't me. It was a mistake. I'm really sorry. We sent them all out. And Aaron, we didn't mean to just so we just pulled them back quickly. The fact is that the damage has been done and there's a, there's an interesting little anecdotal story down here.
One of the, one of the authors of this article got into a spot of bother. He doesn't describe what it is, but he got in trouble. And lawyers got involved. And the only way that he could prove his innocence was by this litany of text messages that you still had on his phone. And you're not gonna save those text messages.
These are, you're never going to save them thinking in the future. I'm going to need these. You're just going to think there'll be there if I ever need them in the future. Of course in this scenario, They won't. So I'm just curious what your thoughts are on the face of it. It's a really nice idea.
But now that we live through our mobile phones and communication happens through our mobile phones. I wonder if things like email, which once you've clicked send it's gone. It's no longer yours. I wonder if better. Would you ever get into a client conversation on iMessage? If you knew that they could sock the message out of your phone?
I would worry about that. So again, I'll let you guys toss that one around a bit.
[01:24:05] Michelle Frechette: Yeah. So Cameron, just put a message in there. That's what I was thinking anyway. So other messaging systems already have this and they like Facebook, for example, Facebook messenger. And if you retract something or, unsend something, it does say it's like you say Michelle unsent a message.
And so I can still say, what did you send? What was it? That kind of thing. But, yeah, I don't know. I've never I've never wanted to interact with clients in the past, over text messages. Anyway, it's just not a good, this is not a good it's you know, I talk, I texted my daughter.
I test that texted my friends. I don't text professional.
[01:24:46] Nathan Wrigley: Yeah, I guess the difference I would say about about the whole messenger thing is that there's some sort of context there. Whereas a text message is wide open, right? There's no gatekeeper to me receiving a text message. If you stumbled across my number, I am getting your text message, whereas on Facebook and in messenger, at least I have to, you have to find me, you have to click, whatever it is.
And then I have to accept that I'm going to start communicating with you from forevermore, whereas on text messages, maybe that's changed, but it seems that protocol is wide open. It's a bit more like the letterbox or the email inbox. I can't stop stuff coming in. I can only deal with it after it's coming, which is why on, we have abuse of S and spam in email, but at least once it's hit your box, you've got it.
And you've got proof of it forever, but you're right. I wouldn't either. That's a subtle
[01:25:37] Matt Cromwell: difference. I think between actual SMS texting and these services like WhatsApp and whatnot is. SMS texting really is a permanent record that you can't delete. And in the U S I don't know what it's like in the UK, but in the U S that is there are like protections and and it can be used in court and things like that, because it's supposed to be an actual record of actual communication similar to email.
But when you start using. WhatsApp or messenger or these other types of these are not going over SMS anymore. They're going over the internet so they can, they're an app in one way or another. And I, it, I didn't know that, but I thought I messaged was more of just a sheer SMS platform, but it sounds like it's probably moved more and more strongly into a WhatsApp type of a thing.
And everything is just being pushed over the internet now and not over the telephone provider like SMS does. If there, and maybe there's options, maybe an I message. You can be like, ah, I just want it to be my pure text messenger thing and not over the internet or yeah.
[01:26:51] Nathan Wrigley: But I like way the S that slack does it, where it says edited.
And then you can go and do the changes, or you just go back and you can see the changes and so in that way, The person that's sending the messages is clearly able to really articulate what they messed up. So the spelling mistakes get fixed or the, I'm just really sorry. I just sent this entirely to the wrong person.
Forgive me, that kind of thing. But you've got an indication that something was there. It was amended. I do like that. I prefer that implementation and this doesn't seem to be going that way. Okay. On the other hand, I've got three children, all of them who have iOS devices. And I put this story past my son and he said, nobody uses I message.
Forget about it's a okay. Nobody's using message death. So maybe there's nothing in it. Okay. Let's go to photos and show off some of Marcus's fabulous stuff. First of all, Marcus, we've got very short amount of time. I do apologize Marcus to highlight the photo directory, wordpress.org forward slash photos.
Anything in particular about the directory that you wanted me to, or you wanted to talk.
[01:28:02] Marcus Burnette: Yeah, I just, I know a lot of people were at ECU and spent some time traveling and vacationing, and now's a good time to sift through those photos and share some of those with the directory. So I think it's just timely based on people.
Maybe having spent some time in the last couple of weeks, taking more photos than usual.
[01:28:21] Nathan Wrigley: Yeah. 2,944 free photos have been uploaded so far. It does say you're a bit early to the party. This directory hasn't yet fully launched. However, you're welcome to submit them. And I know Michelle's been submitting like crazy.
I reckon about one and a half thousand of the photos on the photo directory on Michelle.
[01:28:40] Michelle Frechette: I actually, I was blessed not to have to submit them that way. I was asked to contribute them.
[01:28:45] Nathan Wrigley: Oh no.
that's where I write that. Yeah.
[01:28:54] Michelle Frechette: I think they called it priming the
[01:28:55] Nathan Wrigley: pump price. Yeah, that's right. But you wanted to just I don't know if you want it to show, so you submitted a bunch of yours that you can see here. M D Burnett is your handle, so it's wordpress.org forward slash photos forward slash author and then the slog.
So in your case, MD Burnett, what's yours. Michelle
[01:29:20] Michelle Frechette: it's Michelle
[01:29:20] Matt Cromwell: aims.
[01:29:21] Nathan Wrigley: Okay. Yep. Yep. Like you are
[01:29:23] Michelle Frechette: on, if you are going to submit any, make sure they're not watermarked with you or your company name or anything like that, because we can't put those
[01:29:31] Nathan Wrigley: in yeah. And faces as well. Is that right? No human faces, correct?
No face.
[01:29:36] Marcus Burnette: No. Yeah.
[01:29:38] Nathan Wrigley: Recognizable faces, no recognizable faces.
[01:29:41] Michelle Frechette: And the chick faces
[01:29:42] Matt Cromwell: are just
[01:29:43] Nathan Wrigley: fine. That's right. Yes. No human face recognizable human faces. And as soon as I saw this, one of the pictures just jumped out. Actually there was a few of them that jumped out to me and they were basically, I said to Marcus, if you got a drone and he's yep, got a drone.
Where's that?
[01:30:00] Marcus Burnette: That is swamp land between here in Orlando and the east coast of
[01:30:05] Nathan Wrigley: Florida. That's the us. Yes. Wow. I fully thought we were in like Africa or something for that one. No. So that's how it goes to the drone up, goes to the drone and there's a whole bunch more with the drone. Look at these beauties go.
That one. Lovely. You like water? Don't you like scenes with war. Okay. There's a lot of it around here
[01:30:30] Marcus Burnette: in Florida.
[01:30:31] Nathan Wrigley: You like water only in this case, it's in a, it's in a big container on the top of a Lotus sticks. But there we go. It's the photo directory go and check out Marcus's. Is it pretty easy now, Marcus, you upload them and they're there a couple of days later or does it take a while to get them verified?
[01:30:47] Marcus Burnette: Yeah, usually within a day or so, but we're growing our moderator group as well. So hoping to cut that time down even further. If anybody is interested in moderating the photos, then make that wordpress.org/photos has the handbook and the application to become a moderator as well.
[01:31:04] Michelle Frechette: And there are no badges by the way.
I don't know. Marcus, did you see the badges on your profile yet? It's just too bad just for.
[01:31:13] Marcus Burnette: Yeah, there's a contributor badge. So go ahead and upload a photo and get your contributor badge, and then also moderation
[01:31:18] Nathan Wrigley: batches. Okay. All right. But no, no photos of people. And obviously, usual caveat supply, there's obviously some sort of sensible boundaries that you've got to obey copyright and other more offensive things.
Just be a good person and upload sensible stuff. And everybody will thank you for it. That's it, that's all, we've got time for this week in WordPress. Quick shout out to Petri who said she's great idea. She's got loads of photos of Porto and Logan's please directory. Yes, indeed.
Michelle knows about this spot. I don't know if function Marcus or Matt, but yet Michelle, that's the slightly humiliating hand-waving at the end. It's only slightly humiliating, but basically this is what I use for the the sort of album art. So if you're feeling a table and you want to raise your hands right now, so Anshen oh, Angela is not doing
[01:32:14] Marcus Burnette: a lot.
She's the holdout.
[01:32:17] Nathan Wrigley: Got it. Thank you so much. We'll be back actually. We will, we be back. We won't be back next week because there's a summit listening thing. There's a thing going it's happening. And and I think Anshan would probably be quite annoyed at me if I took the time to do the show during the summit in two weeks back in two weeks time.
So thank you, Michelle. Thank you, Marcus. Thank you mansion. And thank you, Matt. I hope you join us another time for this week in WordPress. Take it easy.
Support WP Builds
We put out this content as often as we can, and we hope that you like! If you do and feel like keeping the WP Builds podcast going then...
Thank you!