This week's WordPress news for the week commencing 25th April 2022
Another week, and we're bringing you the latest WordPress news from the last seven days, including…
MemberPress appear to have upended the rule book on what you can expect after your license expires, and their users are not too happy about it.
Gutenberg 13.1 has some minor, but nice new updates.
WPDiversity is expanding to offer more options for people in the APAC region.
Who should pay for speakers at WordCamps? Should they be paid at all?
Gutenberg Hub launches a new way to create quick layouts for Gutenberg.
We start a new show with Anne McCarthy, and we're not sure what to call it!
Elon Musk buys Twitter, what are we to make of that?
There's a whole lot more than this, as there is each and every week, and you can find all that by scrolling down and clicking on the links!
This Week in WordPress #207 – "Your chair is too loud"
With Nathan Wrigley, Michelle Frechette, Stephanie Hudson and Robert Cairns.
Recorded on Monday 2nd May 2022.
If you ever want to join us live you can do that every Monday at 2pm UK time on the WP Builds LIVE page.
WordPress Core
wptavern.com
Gutenberg 13.1 landed in the WordPress plugin directory earlier today. Not quite as heavy on the feature list as its predecessor, the update focuses more on improvements and bug fixes. The highlight of the release is the overhauled border design component…
wptavern.com
Gutenberg 13.1 landed in the WordPress plugin directory earlier today. Not quite as heavy on the feature list as its predecessor, the update focuses more on improvements and bug fixes. The highlight of the release is the overhauled border design component…
Community
Plugins / Themes / Blocks
wptavern.com
A couple of weeks ago, Munir Kamal updated his Block Slider plugin for WordPress. While not as popular as some of the other projects he has spearheaded, such as Editor Plus, he wanted to breathe some fresh life into it…
wptavern.com
A couple of weeks ago, Munir Kamal updated his Block Slider plugin for WordPress. While not as popular as some of the other projects he has spearheaded, such as Editor Plus, he wanted to breathe some fresh life into it…
wptavern.com
I have been raving about the power of patterns for what feels like forever at this point. And, just when I start wondering what this feature will look like next, someone surprises me with a new idea. Often that person is Munir Kamal…
wptavern.com
I have been raving about the power of patterns for what feels like forever at this point. And, just when I start wondering what this feature will look like next, someone surprises me with a new idea. Often that person is Munir Kamal…
Deals
Find a deal in our searchable / filterable list. It's like Black Friday, but every day of the year!
Find a deal in our searchable / filterable list. It's like Black Friday, but every day of the year!
Security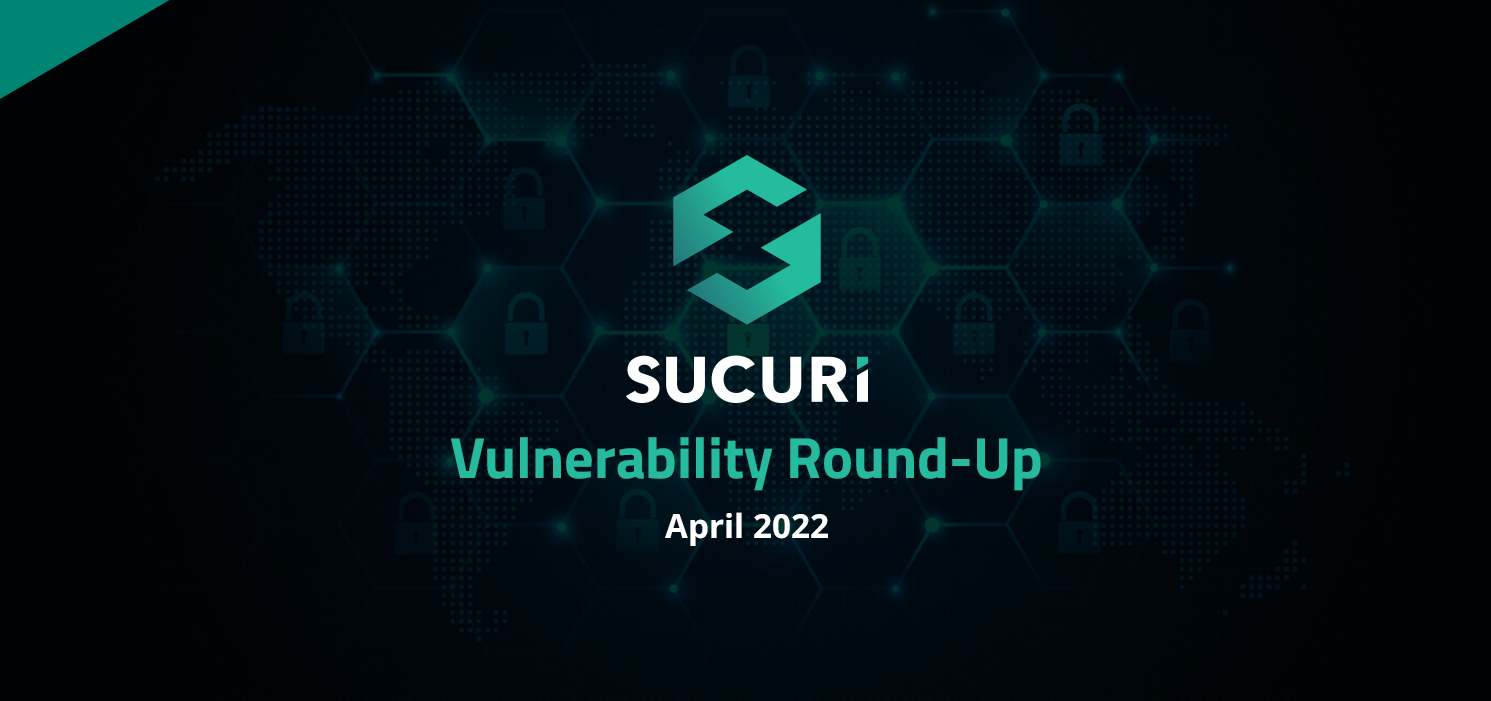 blog.sucuri.net
Vulnerability reports and responsible disclosures are essential for website security awareness and education. Automated attacks targeting known software vulnerabilities are one of the leading causes of website compromises…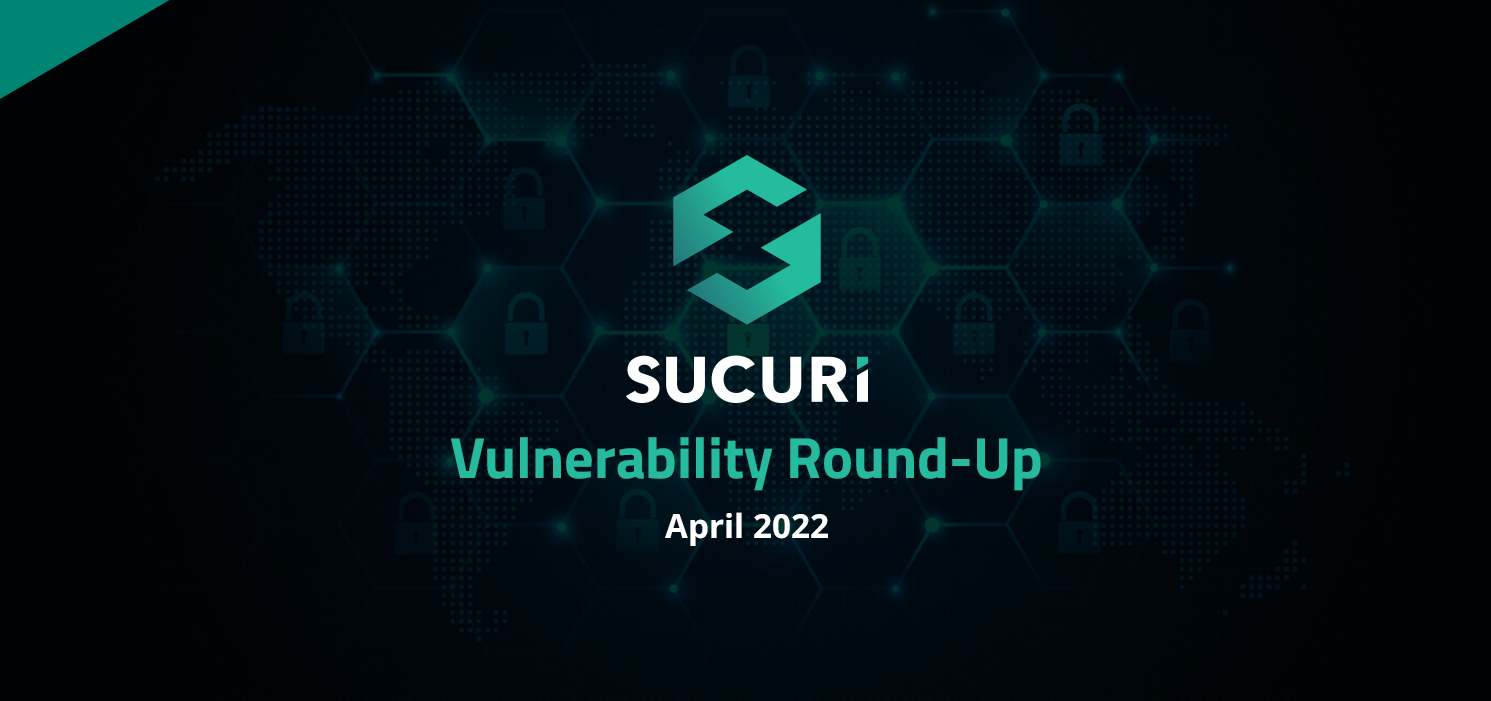 blog.sucuri.net
Vulnerability reports and responsible disclosures are essential for website security awareness and education. Automated attacks targeting known software vulnerabilities are one of the leading causes of website compromises…
ithemes.com
Vulnerable plugins and themes are the #1 reason WordPress websites get hacked. The weekly WordPress Vulnerability Report powered by WPScan covers recent WordPress plugin, theme, and core vulnerabilities, and what to do if you run one of the vulnerable plugins or themes on your website…
ithemes.com
Vulnerable plugins and themes are the #1 reason WordPress websites get hacked. The weekly WordPress Vulnerability Report powered by WPScan covers recent WordPress plugin, theme, and core vulnerabilities, and what to do if you run one of the vulnerable plugins or themes on your website…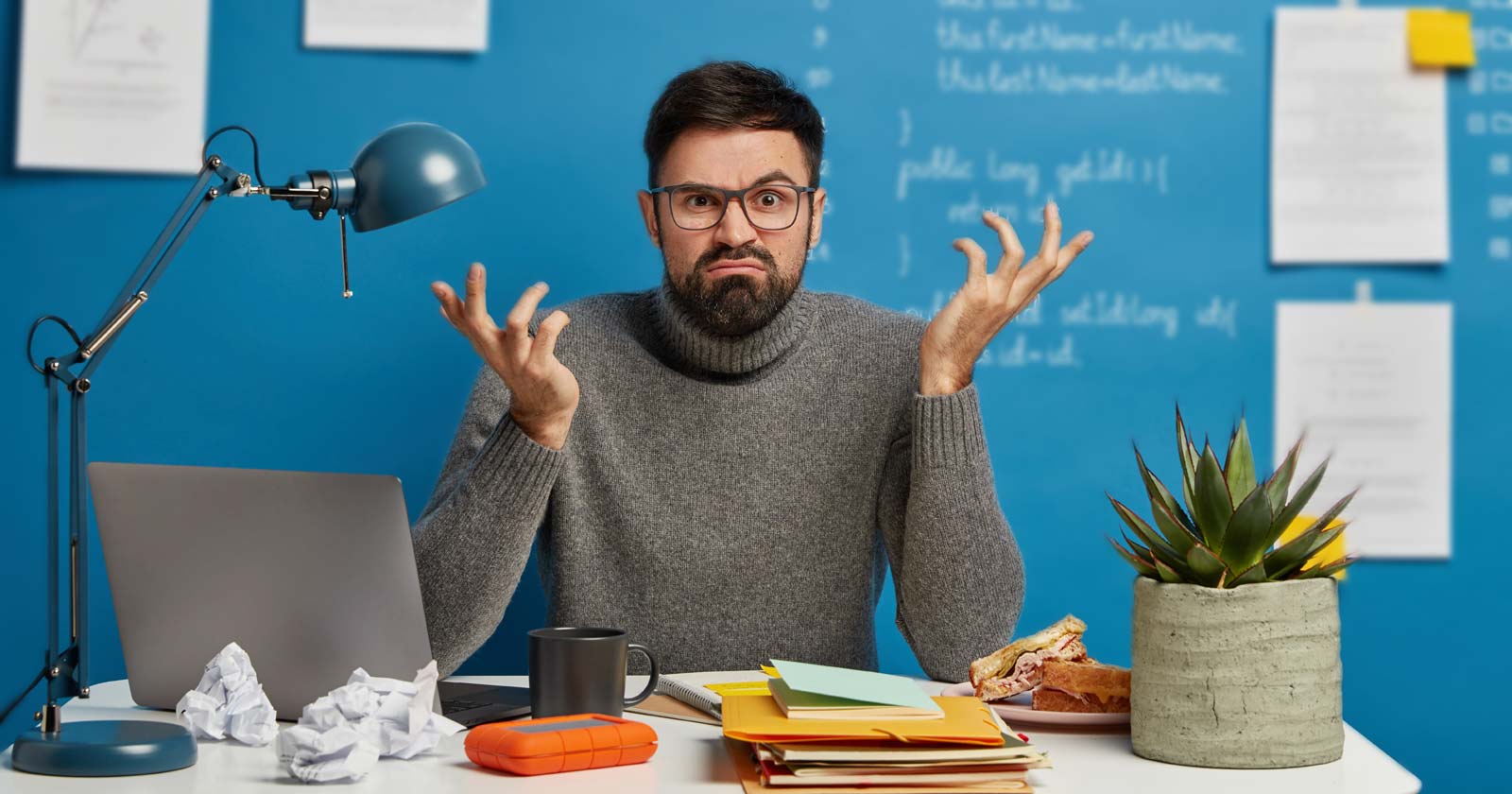 searchenginejournal.com
Cloudflare named botnets on OVH and Hetzner as origins of one of the largest DDOS attacks, 15.3 million request-per-second…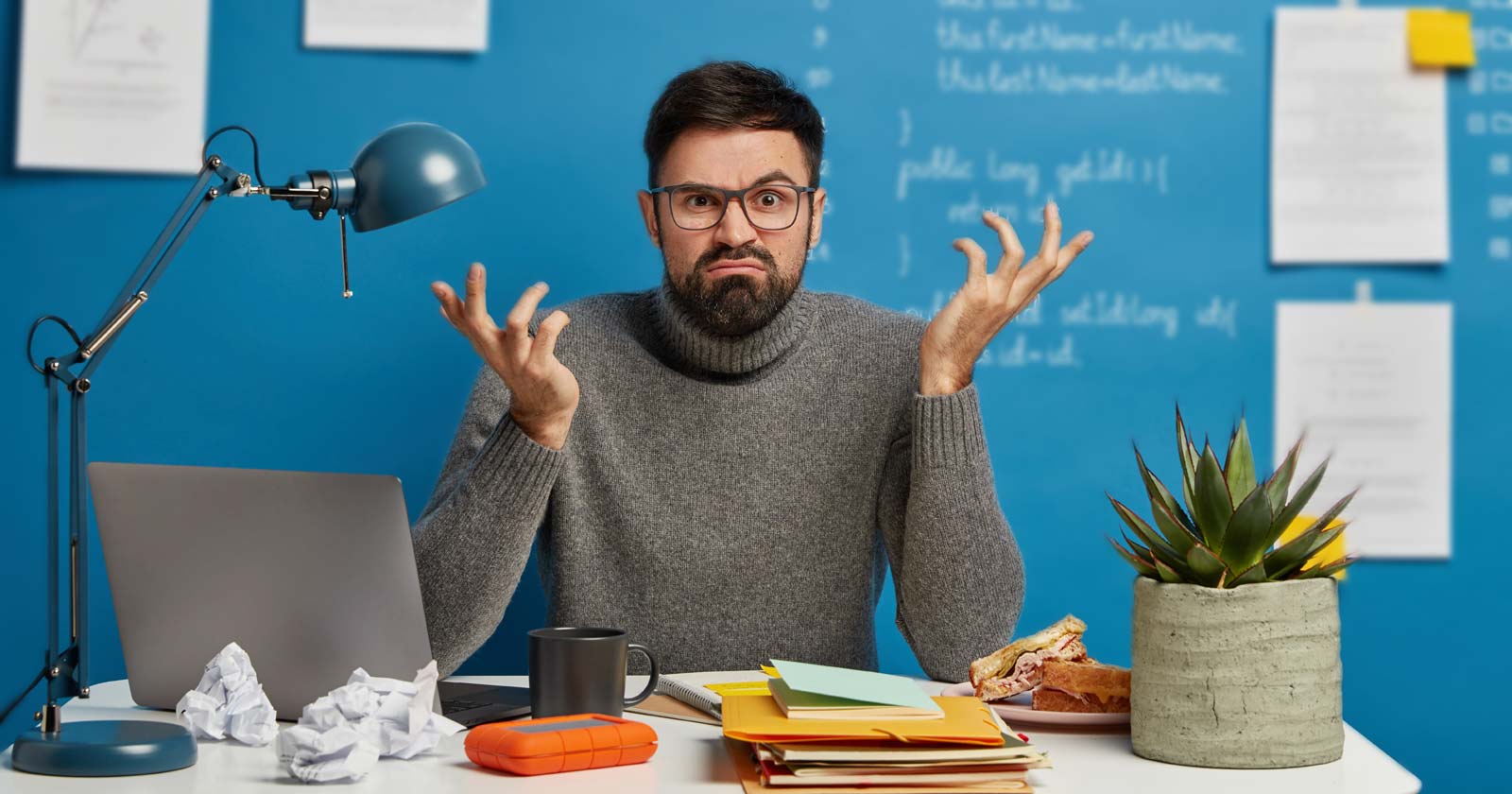 searchenginejournal.com
Cloudflare named botnets on OVH and Hetzner as origins of one of the largest DDOS attacks, 15.3 million request-per-second…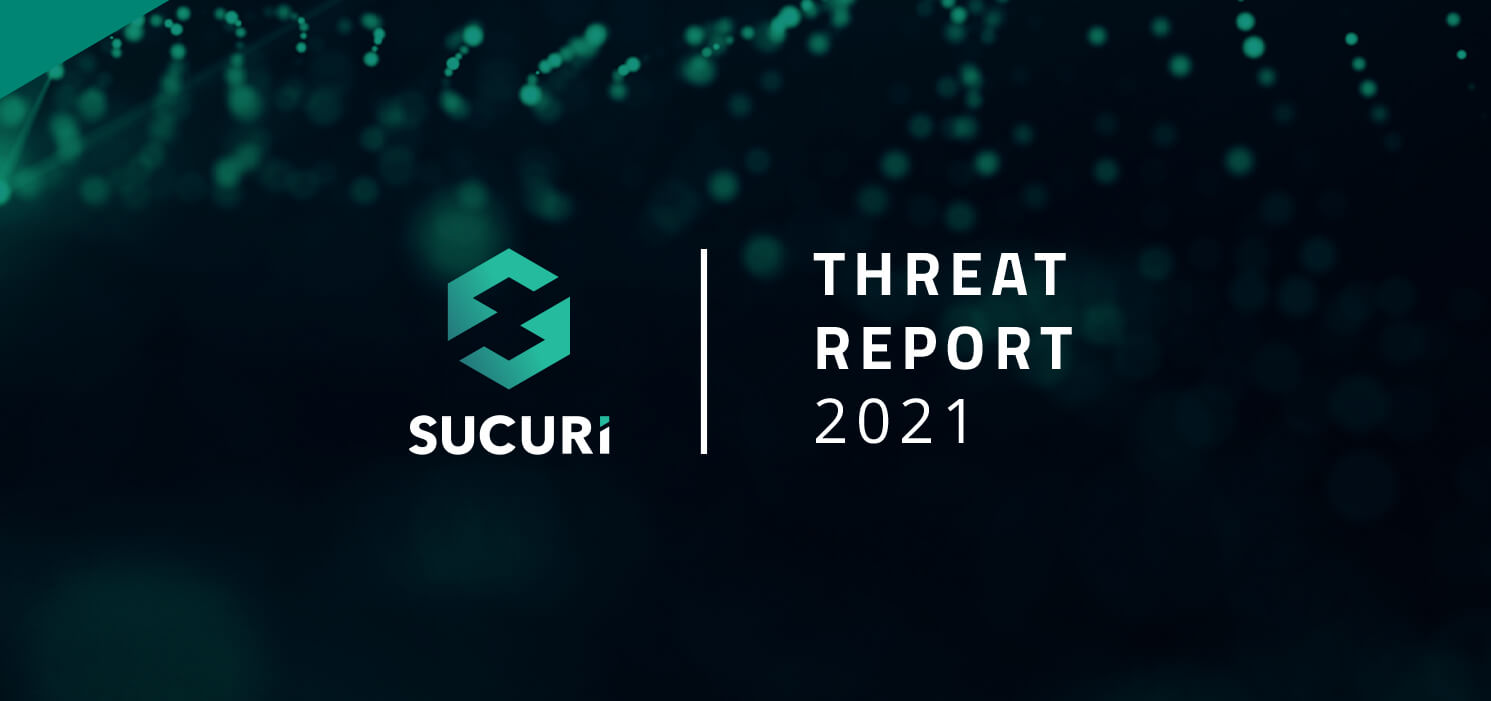 blog.sucuri.net
Our 2021 Website Threat Research Report details our findings of emerging and ongoing trends and threats in the website security landscape…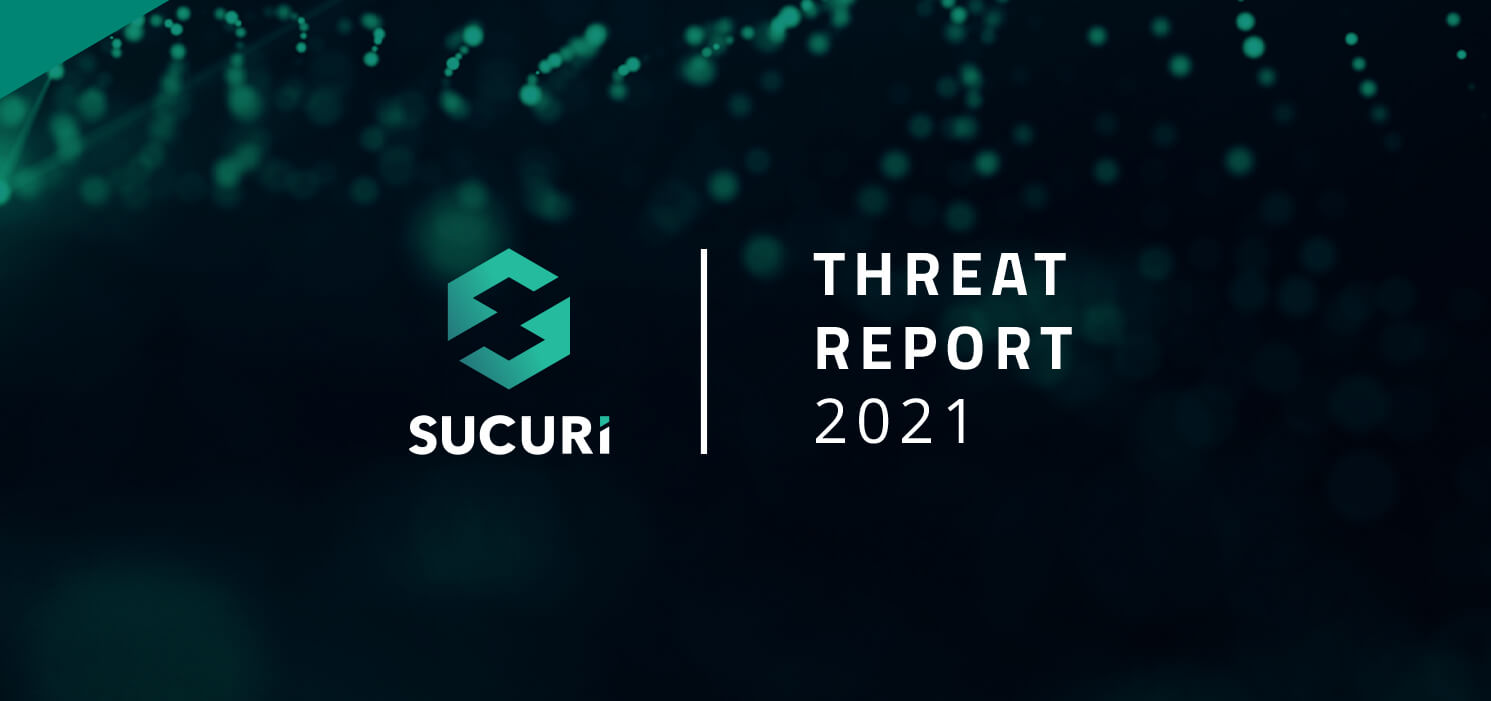 blog.sucuri.net
Our 2021 Website Threat Research Report details our findings of emerging and ongoing trends and threats in the website security landscape…
WP Builds
So online courses are all the rage. We know that. Especially since Covid struck, people have been looking for ways to create extra revenue from the knowledge that they have…
So online courses are all the rage. We know that. Especially since Covid struck, people have been looking for ways to create extra revenue from the knowledge that they have…
Jobs
Post a Job If you know of a job in the WordPress community, please feel free to post it here…
Post a Job If you know of a job in the WordPress community, please feel free to post it here…
Not WordPress, but useful anyway…
en.wikipedia.org
On April 25, Twitter's board of directors unanimously accepted Musk's buyout offer of $44 billion, with the company set to be privatized. As of April 2022, the acquisition is pending approval from regulators and shareholders…
en.wikipedia.org
On April 25, Twitter's board of directors unanimously accepted Musk's buyout offer of $44 billion, with the company set to be privatized. As of April 2022, the acquisition is pending approval from regulators and shareholders…
searchenginejournal.com
People can now request the removal of personal contact information from Google's search results…
searchenginejournal.com
People can now request the removal of personal contact information from Google's search results…
The WP Builds podcast is brought to you this week by…
The home of Managed WordPress hosting that includes free domain, SSL, and 24/7 support. Bundle that with the Hub by GoDaddy Pro to unlock more free benefits to manage multiple sites in one place, invoice clients, and get 30% off new purchases! Find out more at go.me/wpbuilds.
It's like Black Friday, but everyday of the year! Search and Filter WordPress Deals! Check out the deals now…
Transcript (if available)
These transcripts are created using software, so apologies if there are errors in them.
Read Full Transcript
[00:00:00] Nathan Wrigley: It's time for this weekend. WordPress episode number 207 recorded on Monday. The 2nd of May, 2022. This episode is entitled. Your chair is too loud. I'm joined to talk about the WordPress news for this week by three guests. I have. Michelle Frechette, Stephanie Hudson and Rob Cairns. There's a lots of talk about some of it fairly contentious.
We start off talking about some changes to Gutenberg. That's an easy way into the podcast episode. Then we talk about some new developments concerning diversity in the WordPress space. Things like the fact that there is going to be some new consideration for the people in the APAC time zone. We also get into a conversation about member press, and their somewhat controversial changing of their pricing and the fact that they are going to be locking you out of your dashboard.
Once your subscription stops also word company. They're going to make it free for you to bring your children to work. Can you, in a few weeks time, the Gutenberg hub folk have created a lovely, easy to use page builder and Elon Musk has bought Twitter. What on earth does this all mean? Join us as we explore. So it's all coming up next on this weekend, WordPress.
This episode of the WP Builds podcast is brought to you by GoDaddy Pro the home of managed WordPress hosting. That includes free domain SSL and 24 7 support. Bundle that with The Hub by GoDaddy Pro to unlock more free benefits to manage multiple sites in one place. Invoice clients and get 30% of new purchases. Find out more at go.me forward slash WP Builds.
Hello, so just for comedy's sake, I went out in the previous two minutes to to go and get a glass of water. Oh, I have fully spilled a pint of water all over my bathroom floor. That'll be fun to flare up later, but just rushed back.
Thank you for joining us. We're on episode number 207 of this week in WordPress. That was a little bit of an aside. Very cool for anybody who is joining us. I really appreciate it. We've got three lovely guests. We have some returning guests and we have a new guest festival. I'm going to introduce the cohost, the person who is on probably more than any of the other two that's Michelle for shit.
How you doing Michelle? I am doing well. Yeah, really good. Can I do your introduction or do you want to influence? I will do it. Michelle Frechette. She is the director of community engagement for Stella WP at liquid web. In addition to her work is still a little bit loopy. Michelle is the podcast for Easter at WP coffee talk.
She's the co-founder of underrepresented in tech, or get onto that a bit later creator of WP career pages. The president of the bold for w big orange heart's director of community relations or contributor, post status, author, business coach, and a frequent organizer and speaker at WordCamp events.
She lives outside of Rochester, New York, where she's an avid nature photographer. You can see more on her website. Michelle.online is no, it's not as you're about to buy now, by the end of this episode, there'll be another thing in that little list. I know. I only know, like I'm pretty convinced that
yeah. Okay. I'll go next to Rob. How are you doing Rob? Doing well. How are you today? Oh, I am good. It's Rob Cairns. Rob is the CEO and chief creator of amazing ideas of stunning digital marketing from Toronto. He's the creator of the S D M show podcast, co manager of the WordPress community product group on LinkedIn.
That's a pretty huge group. Isn't it? Yeah,
[00:04:11] Rob Cairns: it is my other co-manager and their challenges. Courtney Robertson. Good morning, Courtney. We are just over 8,700 people, WordPress or so come join us and say,
[00:04:21] Nathan Wrigley: oh,
Yeah. I really never got into LinkedIn. And I only discovered LinkedIn honestly about two or three months ago.
And I don't really engage there. I just opened it up in the browser and I came to your group because you sent something to me and I was like, oh, whoa, that's enormous. So yeah. Bravo for growing is
[00:04:39] Michelle Frechette: anybody loved the fact that as he says, he's only just discovered it. Like he'd never heard of it before.
[00:04:43] Nathan Wrigley: Oh yeah.
Yeah. I definitely heard of it. I just never looked it. Those things, that thing when a new platform comes along and you log it, you log in and you make sure that you bag the URL that you want. I do that a lot. And I just go. And that was LinkedIn for me. I didn't really see any purpose, but anyway, congratulations, Rob.
And finally, for the first time Stephanie Hudson is joined and shall I do your intro Steph? Or do you want to introduce yourself? It's
[00:05:09] Stephanie Hudson: probably lame, but go
[00:05:10] Nathan Wrigley: ahead. No, it's fine. Okay. Okay. Okay. No, don't worry. It's all good. Stephanie Hudson is a gate. She's an entrepreneur and inventor and a notebook hoarder.
We'll come back to that in a minute. She loves helping digital agencies to drive and thrive through her white label company focused WP, which by the way, has a cool slightly dissonant logo. I really like that. And she says, she's looking forward to joining us for the first time.
I hope so. What's this about notebook hoarder?
[00:05:41] Stephanie Hudson: I have a bit of an addiction. I love notebooks. Like I'm a geek and I love my tablet and all that stuff, but I can't get away from paper notebooks and I've had to put myself on restriction I'm not to anymore.
[00:05:52] Nathan Wrigley: So the rest of us have got subscriptions to SAS apps that we don't use.
You just go out and buy like heaps of notebooks. And they just fester in that
[00:06:00] Stephanie Hudson: home. I heaps at a time. It's just, it's happened over
[00:06:03] Michelle Frechette: the trickles in doesn't it like, that's actually something you and I have in common. And I've been forcing myself to use the notebooks and it almost feels sacrilegious to write in them.
Doesn't it?
[00:06:15] Stephanie Hudson: Cause you get to a point where you're like, oh, I just love him so much. Yeah. The irony of it is that what I really most often use and I just bought a huge box of them is the big yellow, yellow pad. This is my money. This is my tablet, like not my iPad, but because the screen never goes off
[00:06:36] Nathan Wrigley: battery.
This this is my pad and my recommendation is just go to, now that word comes to starting up again, just go to a word camp with an empty rock and you'll be notepad happy for the rest of the year. Look, there you go. There's the freebie and that I got a couple of years ago. Anyway, it's absolutely lovely to have you all here.
Thanks to
[00:06:56] Stephanie Hudson: you will get 3d glasses though, because my logo is pretty, but our site
[00:07:01] Nathan Wrigley: is, so that was the bit that I meant. You've got that kind of like the logo, which is just slightly, you've got two logos merged into one in a way, and it's Ooh, it being focused WP. How did that go down?
Just from a sort of When people look at it, I was immediately captivated by it because although I've not really seen that before, did it, did you get a lot of people saying, no, I can't stare at that. Or people saying, oh, that's
[00:07:26] Stephanie Hudson: well, our whole site, like all the imagery for the most part is in 3d.
It's actually like the 3d effects you can use with the glasses. Oh, I'm such an
[00:07:36] Nathan Wrigley: idiot.
[00:07:37] Stephanie Hudson: And no, you're not an idiot, but I had gotten a little carried away and I was starting to get some comments. Like your site is giving me a headache. And so I had to tone it
[00:07:46] Nathan Wrigley: down a little bit. Yeah. I didn't make the connection between needing three.
I just thought you'd done it because focus was the key word and it was obviously all about outfit anyway. It's really cool. It's focused. W dot C O I thank you. That would be great. And then I'll be able to look at it and go, oh, I see. Now I get it. Thank you to those people. Put something in the stream.
Hello, Peacher. Very nice to have you with us. And I did a show this week. Actually it was last week, the UI UX show, and we had lots of nice comments. And then we've got copy flight, which I guess is Todd Jones. Howdy from, I'm going to say Arkansas', even though I know it's Arkansas, because it says Arkansas and we've also got Courtney.
Thank you very much. Recorded a podcast episode with Courtney over the last week as well, which will be coming out, not on WP Builds, but on the WP Tavern site fairly soon. Where, oh, it's just jumped up a bit. We've got Martin Newman. Hello everybody who says oh, it's moving. It's moving quickly. Hello from Connecticut.
That's Peter Ingersoll. He joins us on a regular basis. And then there's somebody called Stephanie Hudson. I've no idea who she is. She's behind on as well. Anyway, thank you so much. If you would like to make comments during the course of the show, please do that. You've seen that lots of people are doing it.
So avoid the obvious frictions, a couple of things that you could do. First one, if you're at our WP Builds.com life page, you need to be logged into Google because it's YouTube comments. So do that. And if you're in our Facebook group, you will struggle to make comments that we can determine who you are, unless you carry out this simple little action.
I need to create like a jingle or a rhyme or get them the ukulele out for this. Cause I do it every week. Chats.restream.io forward slash F P Chad dot restream. No, I'm not doing chat.restream.io forward slash F B. That will allow them to send us, it just rolls off the tongue.
[00:09:45] Michelle Frechette: Just add it to that two minute video at the beginning of every show.
[00:09:49] Nathan Wrigley: Now you see, that's why you make loads more content than me because clever ideas just come into your head. Yes. That's what I'm going to do in the future.
[00:09:59] Michelle Frechette: And you said clever ideas, but how many episodes have I been on? And it finally just occurred to me as well. Yeah,
[00:10:04] Nathan Wrigley: Yeah, that's true. Yeah, we're both.
We're both as thick as can be. Ah, here we go. Let's talk about WordPress. Not that first though. Let's go to here. This is our website. WP Builds.com. Feel free to go there. We've got all of our content archived and I would like to address the elephant in the room. There's a big yellow banner. Running underneath our main heading area.
And it says supported by go daddy. And that's the case. We have been, we've been very kindly sponsored by GoDaddy for basically the next 12 months or so. And whilst I won't make use of that every single week, this is the first week where it's happening proper. And so I would like to say a grateful, thankful the team over at GoDaddy Pro for all of their hard grids.
Helping to keep us going. So that's really kind of them. Okay. Let's get stuck into the news this week. Steph, just so that, we're all about interrupting. If you want to just take over the conversation, just interrupt what I say. I'm totally happy with that. And in some cases there'll be nothing for people to talk about.
And in some cases there'll be lots and we'll be into interrupting each other a lot. That's fine. This first piece is on the WP Tavern website. It's just in Tatlock, it's entitled Guttenberg 13.1 ships with a batch of improvements and implements a new border design component. I don't want to dwell. Yeah. They're always very catchy titles.
They do what they say on the tin. They they tell you what they're going to be about. And it's basically, there's a new category block, which has got some settings. That's not particularly exciting. This is cool. If you're into Gothenburg and you are using the core blocks, you are probably fairly frustrated quite often.
With how limited the features are compared to your page builder of choice, be it elementary or be of a builder or whatever it might be, which is just a bonding in different things. And so things like border controls have been suddenly lacking. That's now changed. You can change the different borders for different, the left, the right the top, the bottom.
You can make them all, exactly how you feel. And it almost seems like there should have been shipped right at the beginning, but that's new. What else have we got? There's I'm not going to talk about that little bit. There's also options here. The latest plugin release changes the template and use use to use a media and text block in the past.
I, large fonts was used. They're basically now tie-dyed up this particular block to make it a little bit more easy to write content at the beginning. I've don't suppose anybody's got anything to add to that, but I just wanted to mention,
[00:12:29] Stephanie Hudson: oh, sorry, go ahead Michelle.
[00:12:31] Michelle Frechette: Now I just want to know where I get that mug.
[00:12:33] Nathan Wrigley: Oh no. Mondays don't like me either. Yeah. Do you remember that? Boom time rap song. Tell me why don't Lang mom that you remember that I do that. Oh, Bob. Geldof no, not ringing any bells. He organized live aid. You've got to be British. I imagine, Okay. Steph,
[00:12:57] Stephanie Hudson: this article to me is that was that new, those new parents.
It's their first baby. And they're like, Hey, he wiggled his toe. Oh my gosh. He squealed. Oh, he pooped. You guys added borders and we got a whole article about it. Are you kidding? You changed the name from like block settings to just settings and we're having a good announcement about it.
[00:13:20] Nathan Wrigley: You I'm taking it that you've, don't read the WP Tavern very much.
I do actually. Yeah, because this is Justin's bread and butter, he surfaces all the older, like the little Minuit stuff each and every week and he
[00:13:34] Stephanie Hudson: like, alright, we get it. Oh, I
[00:13:37] Nathan Wrigley: love it. I'm into all the detail. Yeah. Anyway, there we go. That was w that was me just raising that this may be of more consequence.
Let me just raise the screen again. Here we go. So this is over on wordpress.org and WP diversity. It's an article by Devin now, I'm sorry, Devin. I'm not going to be able to pronounce your surname correctly, but I'm going to say tree, but that's probably butchering it. WP diversity is expanding into APAC and I'll just quickly read a little bit off the top just to give us some orientation.
Then since 2017, the WordPress diversity, sorry. The WP diversity team has been encouraging people from underrepresented and marginalized groups in WordPress to participate and speak at word camps and WP meetups. The team has been growing and with different and with the different time zones, not everyone who is interested is able to attend our BI weekly diversity meetings.
Other teams in that well dwell on their due to this members of the WP diversity team are starting up a second meeting that will be more accessible to those in the APAC time zones, the meetings will be held in parallel to the a M E R E M E a meetings Thursdays second. And the fourth week of the month, I know Michelle that this is very dear to your heart.
I don't know if this is going to make any difference to you because you are obviously able to access it in the time zone of the original meetings, but I'm guessing the more the merrier, right?
[00:15:00] Michelle Frechette: In the true spirit of diversity and inclusion, more than diversity making things like this accessible to people around the world is super important.
I give a talk called diversity in tech is basically everybody's issue. And that accessibility is more than disability. Accommodation. Accessibility means that everybody should have access to the same things. And sometimes that means underrepresented people. Don't. The things that they should and don't have access to the things that they should.
And so making this accessible on the other side of the world in those times, zones is really super
[00:15:34] Nathan Wrigley: important. I'm going to ask Cameron who's in our comments. I commented just a moment ago. So I presume he's still listening Cameron with being in Australia. How much of the community stuff do you do?
You have to stay up crazy hours for, so as an example, you listen to this really regularly, but I'm guessing it's like 10, maybe 11 at night or something. In other words, it's super convenient, inconvenient. And I'm just wondering how much of the community in general. We're just gonna fire that one out to Cameron and see if he responds to that.
And if we just sit and wait for him to cry, tell you what I'll bring out my ukulele, I will sing from the BoomTown rats, incidentally. It's not just me. Peter Ingersoll Levine. BoomTown rats are in my playlist. I'm with you, Nick? Yeah, me and Peter. Okay. So yeah, no, we won't wait for
[00:16:29] Michelle Frechette: it says it's about 11:00 PM where he has left
[00:16:33] Rob Cairns: and he's he's 13 hours or 14 hours for me, 14 for me.
Yeah.
[00:16:39] Nathan Wrigley: But all of these different things, the sort of like things that we're doing shows and the WordPress meetups, the slack channels that are open, do you have to, do you miss out essentially on a lot of that kind of stuff being where you are, and obviously you're in the sort of same time zone as while equivalent to things like Bangkok and where the word camp Asia is going to be.
What's yeah, he hasn't replied, but, okay. Anything on that, Rob? Anything on that
[00:17:06] Rob Cairns: stiff? No, I think it's an ongoing issue of being in the online world. I do seminars in Europe quite often, your $5. I haven't been here. And I've got a marketer. I follow actually in Australia and his seminars are 14 hours difference.
So I think it's just something you have the problem, no matter where you are, you just got to figure out what works.
[00:17:35] Stephanie Hudson: I'm thinking I think is so awesome. That is this is such a good problem to have, because we have a global network. Like we have this amazing global community. How cool is that?
That we're exposed to all these different cultures and things, but it does make certain things. Diff for example, I don't wake up in the single digits and yet here I am today, just for you, Nathan. Oh,
[00:18:02] Nathan Wrigley: you are good. I'm going to write you a song in the style of the Boontown rats. When you
[00:18:07] Stephanie Hudson: finish teasing let's ukulele without pulling it out
anyway. No, I think it's really cool. It is complicated though. It is complicated. I've got a group and we try and do group things and it's, everybody's, there's just always going to be a slice of the globe that's asleep.
[00:18:25] Nathan Wrigley: So we have a reply hot in, off the presses. Thank you camera. And I'll put you on the spot there, but you are, I think our single view of.
But the world at the moment Cameron says there's definitely an issue with how America centric, the global community seems to be. That's interesting. Things are either in the middle of the Workday or middle of the night. Okay. Yeah. So this is good then I guess it says here's the criteria really?
They're saying you'd be interested in this. If you are in the Asia Pacific region, you care about diversity and inclusion in WordPress, particularly in Asia Pacific, you're able to join meetings possibly two hours a month, and that would be split into individual meetings of one hour each. It makes the point that you could go and make comments about this, but I don't actually see any comments because I'm not logged in because I'm in an incognito window.
So I don't know if anybody has commented there or not. And follow up comment from Cameron. Like I was specifically invited to a certain core meeting a few weeks ago, except that it was at five. Yeah, I get the point. Yeah. And then Christian van it's always bear a clock somewhere. Yeah.
That's I should never ever learn that fact because if I could excuse myself,
[00:19:41] Michelle Frechette: if it's not beer o'clock you can whine about it too.
[00:19:44] Nathan Wrigley: I don't really care. I like it. I'm going to need a ukulele just for the Denton sound. I haven't got a ukulele anywhere near me. It's downstairs. And actually to be honest, I'm dreadful of playing it.
I need one
[00:19:58] Michelle Frechette: of those little boxes where you can push and have the different noises going on.
[00:20:01] Nathan Wrigley: Oh, do you know? I have one of those and I nearly deployed it on one episode and I just never did. Okay. Anyway, that's really big news
[00:20:12] Stephanie Hudson: sound
[00:20:13] Nathan Wrigley: effects thing. Yeah. We're we're making lights around it, but it is big news.
And if you're in that part of the world, this is really important. So the article is [email protected]. Just go search. It was on the 22nd of April. WP. Diversity is expanding to APAC somewhat related to that. This is I, this I think is very cool and very clever. And it sidesteps a bit of a problem that we've got.
This is again, WP tab and it's Sarah Gooding word camp U S trials, new program, connecting underrepresented represented speakers with sponsors, for travel and lodging costs. And it's done in the context of word camp us, which is taking place in September later this year in San Diego. And there's a new trial program, which is endeavoring to collect, connect speakers from underrepresented groups, with companies that would agree to sponsor their travel.
And lodging. Now I'm guessing that Michelle, again, will have something to say about it, but I'll just read you a quick quote. And this comes from a WP organizer. It doesn't actually say which one it says to improve diverse representation at WordCamp U S a program team has looked into the barriers that hold different groups back.
The largest of which is the cost of hotel and airfare travel. And that's, that's totally bonafide, isn't it? That the airfare, if you come in from abroad, particularly is going to be really very expensive and depending on where you come from in the world, the hotel costs as well. Just an added insult to that.
And if you are coming from a great big company that can support you already, then that's fine, but that's possibly not what we want. We probably want things to be a bit more diverse and then. Stepping up was master WP. If you haven't seen their website, you can Google it. Master WP. They've decided to take this offer and run with it.
They're going to offer six. I believe it was. People exactly that they're going to pay for their lodgings and flights. And I'll quote from Rob Howard, from master WP the largest. And I think this quote sums everything up the largest and most obvious barrier to attending and speaking at WordCamp is money in order to offer a truly equal opportunity to T to everyone.
The WordPress foundation needs to set aside enough money to pay for the airfare and lodgings of every speaker and organizer, period. Anything less than this privileges, people who work for WordPress companies or people who have the disposable income for a random trip to San Diego. So two things in here, firstly, there's this new initiative, which sounds really cool.
If enough companies will help, hopefully we can overcome the barrier because there'll be connected with the companies who can do it. But Rob raises a good point in that. Would come upon giving you the offer of a speaker position at a big word camp like us or Europe, should they be paying for your costs and on that, going to drop that and then let you guys argue out.
[00:23:17] Stephanie Hudson: It's a tough one. The costs are going to come. Stuff's going to be paid for no matter what, like that money. It's just a matter of shifting around where that money comes from, right? The airfare still costs. What are the costs? The hotel costs where it costs. So we can all say sit here and say yeah, they should pay for speakers because we all are speakers.
So they should pay. You should even get, maybe get a stipend or a set a fee for speaking as well. But guess what? Then we don't have $50 tickets that include our lunches for three days and all that. Like it's so cheap to go to word camps. And so do we. Like it's going to change some which way I do love this though, because we in north America, in Western Europe and places like this, we benefit from being able to spend less money on certain services and things in other parts of the world, in Asia, in the Philippines, in India, things like that.
So wouldn't it be fair if we, if there was also a balancing out of these other costs, to me, it's we're benefiting can't we also help. I I'm all for it. I like it. The trouble is that stuff like this gets abused. And how do you regulate it and how do you keep people from buying a first class ticket or, or what hotels are you going to put them up in?
Or, there's so many decisions to be made. And how do who gets these benefits, who qualifies for it and who doesn't. It gets a little sticky in the details.
[00:24:48] Nathan Wrigley: There's a few comments coming through, which I'll raise in a moment, but I'll let Robin Michelle have their go at it first.
Yeah. I want
[00:24:55] Rob Cairns: to jump in and I know I'm going to go to the comments. Peter just said pings sponsorship should pay speakers. I don't think we need to think of it as pain the speaker for the time. I think we need to put it in a framework of helping them get to the word camp. So we've got a bit, as Stephanie said, we've got to be really careful about how we do this.
Some wine, because there will always be people that will abuse it, but that said, I'm all for helping people get there to be able to do their talks. So I think in the long run, it's a good idea, but there's going to be a lot of bumps in the road as we go.
[00:25:36] Nathan Wrigley: Thank you, Rob Michelle. I think
[00:25:40] Michelle Frechette: compensation for all speakers definitely should be something that's talked about.
I've spoken at outside of WordPress. I've also spoken at events where the thank you was just a certificate you could frame and hang on your wall, and frankly, I have a drawer full of certificates. I can hang on the wall. And I think when you're, so when you're speaking, there's two things you look at, you're looking at, or more than three things, you're looking to get your name out more and you're looking to build a name for yourself.
And so you're investing that time and effort in yourself. You're also looking to share knowledge with other people and try to have some altruism there, to be able to do that. But the bottom line is that if you aren't getting compensated at some level or sponsored to attend and speak, then you are disadvantaged.
And we know that underrepresented folks typically make less and are in less and fewer positions of authority, then. You know that they're white and privileged counterparts. And so in order to even the playing field a little bit, we need to be able to make sure that people who don't have the ability to attend and to speak and to share their body of knowledge, have the ability to do and so I think this is a really good start. I agree that, all, it would be great if we could pay off speakers, but it's more than that. I think it's really about making sure that we have representation from all groups and that we have inclusion from all groups and that we're not just hearing from that top echelon of people who happen to look more like the rest of us on the side.
There's not a nonwhite face on the screen right now. At least for half women right now, we're 50% diversity as far as gender. But I really do think that we need to find ways if I think this is the first a great first step. I think that just like anything that you introduce, we're going to see, and we're going to see how it improves over time and how they create a process that It's transparent and fair.
I also think that what what Rob is doing is great because he's also I don't know if this was in the article because I don't remember, but also opened up. I used to work for, go give WP. So Rob, if you're listening, you should be using give WP and that go fund me, but they're using a go fund me right now.
So that smaller companies who can't afford to sponsor an entire trip for somebody airfare and hotel and all of that can contribute what they want to that fund. And that will be dispersed through his company. To be able to to let other people contribute to that as well. So I think there's a lot of things that we'll approve going forward.
I think this is a great first step.
[00:28:21] Nathan Wrigley: Do you know what else you were saying that something occurred to me? First of all, I'll come back to that in a second, I was interested by Stephanie's idea of a stipend where let's say that you were, you agreed to be a speaker, and that probably is going to take three days out of your life.
Maybe more if there was some agreement where you would be paid, let's say in us dollars and amount, which was equivalent to what it would cost to live in that location for three days based upon the border. I dunno, a typical hotel, you're not going to be going to the Ritz or anything like that.
So maybe that's, I don't know, 182. 250 bucks a day or something like that. And that would be equated in. And so you would be not just putting a presentation together on the basis of you want to speak, but you'd also be putting together a present presentation on the basis that you would also be put up if you were successful.
Another thing as you were speaking, Michelle, you're talking about give WP. Here's an idea. What if, when you bought a WordCamp ticket, which is, let's say it's 50 bucks, what if you could tick a box that said, I will additionally add in another 10, 20, whatever, the amount that you wish to, which will be used to pay for the speakers.
And I would imagine that a significant proportion, if you're in the comments and we feel like replying, just give us a yay or a nay I'd pay the 10, 20, $30 on top because I know our cheapest chips, those tickets already. And that money is kept in a totally separate pot and given out as, and what is needed.
There are what 3000 attendees at WordCamp Europe, typically these days. So if we multiply 3000 by $20 per person, I can't do the maths, but it's quite a large number of zeros. And it may be that might help. Anyway, there you go. There's my, and I will
[00:30:14] Michelle Frechette: say that there are some non-word press, but we're press adjacent companies like the Aderant.
If that last week they P they offered to pay speakers, you could opt out of it. If you wanted to. I recently put on WP career seminar that you would be surprised sometimes it depends on the company.
[00:30:35] Stephanie Hudson: Sometimes
[00:30:36] Michelle Frechette: some companies don't allow you to receive a from an outside source. And so there's that option, but the deputy career summit, we paid a $200 stipend.
And if you wanted to, you could have that money go to big wide heart instead. So if you couldn't receive it, it could be sent to someplace else. And I'm trying remember there was a third one recently too. Oh, I think it's M word sash also pays their speakers. And these are online events and so you're getting paid, I don't know, 200, $250 just big, but it's honoring the time and it's honoring the efforts of your speakers.
[00:31:10] Nathan Wrigley: Yeah. Yeah. So there's loads of comments coming in about, there seems to be a hot topic. Firstly, we'll start with Cameron because he kicked it off and got in early. He said, it's a good start. So he's talking about the article where the companies have been linked up to the people speaking. It's a good start, but frankly, all speakers should have their travel and accommodation costs for all word comes in my opinion.
Okay. So he's capitalized all. So he doesn't just mean the big ones. He's talking about the local ones as well. Okay. Thank you, Cameron. Interesting. And then peaches got a fairly lengthy couple of comments. I'll read it, read them all now, peach and airy. I actually think that part of the sponsorship should absolutely go towards paying the speakers this way.
We could invite speakers of relevance instead of relying on volunteers from the community good point. And then she carries on, which is great, but very limiting as well as sometimes detrimental in a variety of ways. Definitely we can keep the $50 tickets by leverage, leveraging sponsorship, money and peaches speaking from experiences.
With WordCamp Europe coming up. Cause she is actually speaking at that event. She wants to also shout out, I can't remember when that came up and what she was agreeing with, but she's agreeing with you, everything that you stated that's right. Yeah. Andrew Palmer. Hi Andrew. By allowing commercials before and after speaker presentations, more companies would take parts I E presenting presented by okay. So more spot. Yeah. That's an interesting point. The word camps in the live things, this idea.
[00:32:38] Stephanie Hudson: I like this idea because it's don't just put it on me because I'm attending, like I'm paying my $50 ticket to attendance. Like they set that price. So why should I have to pay more? To pay for the speakers.
Isn't the $50 ticket for me to come and hear these speakers. So and peaches said earlier to put this on the sponsors are getting tons of exposure and things like that. If they need to raise the ticket price, raise the ticket price but don't make me volunteer.
I don't know. Do you know what I'm saying?
[00:33:12] Nathan Wrigley: A little bit
[00:33:14] Stephanie Hudson: of an ask, like if, because if you raise the ticket $10 and you get 3000, like that's $30,000 when I
[00:33:22] Nathan Wrigley: pay for a few hotel rooms. Yeah. When I've attended WordCamps there's been, there's obviously a, there's a real separation between the advertising area, the sponsorship areas and the speakers areas and the two, it just, they just, there's just no, Combination, you've got to be in a totally separate spot and I, if memory serves, I can't remember, but I think the cases that you just step up your presentation is introduced and you begin speaking, there is no sort of like commercial area, like you might find on television or something.
I guess that's Andrew's point is that there might be opportunities, especially if it was on a live feed or something with having those in there. I don't know how the community would react to that, but that's a really interesting point. Thank you. Andrew, and then Cameron's back again. I know there are word comes like that.
They do community sponsors for like $20 more. Yeah. It's an interesting point. Anyway. If you feel that your company could contribute, then maybe just go and check out this article it's w P Tavern and there's links to the trial program in the first line where you could go just like Joe Howard from mustard WP did and offer a presumably a number of places.
I don't know what that figure would look like, but thank you. Thank you. Rob Howard for doing that. That's great. Okay. One other thing, somewhat related, anybody heading to word camp, EDU, this is a nice little bonus. It's related to what we've just been talking about. Free child. Will be offered to you if you're going to word camp or you now, I don't know.
I don't know if this was always announced or if they just wrote the blog post, but the blog post got written a few days ago, so it surfaced in my head. Maybe this was
[00:35:03] Michelle Frechette: it wasn't
[00:35:03] Nathan Wrigley: bad. And I prefer that. Okay, perfect. And do you know Michelle, if that's the case, what's this offer always there. In other words, was it always the bargain that if you came to word camp Europe, you could bring your children or is that a new kind of.
In that case, Bravo, there are tickets still on sale. And I don't know in what form that childcare will, what it will look like. But basically for the days of the conference from the 22nd to the, sorry, the, yeah, the second to the 4th of June this year in Porto, they will look after any children up to the age of 16, which is actually pretty, pretty generous.
I would I dunno why 16 seemed like quite an old age to me, but when I saw that I was thinking it would be the smaller children, but so you can do that totally for free. And if that's the impediment to you going, because you need to look after your children during those hours, maybe. This is enough to to get you to purchase that ticket.
So we don't load.
[00:36:03] Stephanie Hudson: I just feel a tantrum coming and I need a bean bag chair and some noise canceling headphones.
[00:36:09] Michelle Frechette: You are over 16. You will have to find your own. Yeah.
[00:36:14] Nathan Wrigley: Having your own little soothing device. No, it's called the
We called the bar. Oh, the some more Andrew, sorry. We've moved on our show. It is Andrew back again about the sponsorship sponsors are really limited in what they can do to advertise their businesses. Almost a curtsy payment in my view. Okay. Yeah. Thank you. Or they are very much separated aren't they at word comes as a big red line.
You must not cross. Okay. Are you ready for this? Week's WordPress, a drama. Are you all buckled in? Because I think this one is about as big as a big of a doozy as we've had for years, frankly, it really feels like this. Got a lot of people angry and here it comes. Ready everybody take, just take a moment.
The world is not going to die. Nobody's gonna die as a result of this, but it's important that we raise it back on the Tavern member press. That's probably all I need to say for this audience. The word MemberPress plugin is locking out users after support license expires, right? Firstly caviar.
I've never used MemberPress I have no idea in reality, other than what I've read, what is being hobbled. So forgive me if I stray into territory, which, and then I turn out to be wrong, but the broad brush stroke that I've got from this is that the membership plugin member press from. If you have a license and that license expires rather than the plugin, just carrying on working as most plugins do.
And you just lose perhaps updates and support. The code has been rewritten in such a way that they will actually limit the functionality. They will stifle hobble, stymie, and other such words, what the plugin can do. In other words, it feels a bit like a SAS product where you know, your sub for the month has come to an end.
You haven't decided to carry on. It goes away. It becomes useless to you. You. Maybe log in and update your billing instruction, but that's about it. So this all began on Reddit. When somebody with a Reddit username of hamster nose opened the discussion and they said, I quote, I just discovered that the membership, the fo the member press plug-in has changed its subscription model and will now cease to work.
The second your license expires and you need to reticence it to working again. That seems like the wrong word, but nevermind. This is my first WordPress plugin. I've come across. That works this way. Bloody. Okay. And then there were some other things which came along. This is somebody talking about the policy on the admin screen, essentially, you'll be able to keep using member press on the front end of your site indefinitely.
So hold that thought it will keep working on the front end when your subscription ends, however, you won't be able to access the plugin admin screens or functions unless you renew. Now, this kind of, I didn't really work out the importance of this. And then Sarah Gooding summed it up beautifully, cutting off access to the plugins admin screen leaves users without the ability to manage the membership functions of their sites.
If their subscriptions lapse, this prevents users from doing things like issuing customer refunds, adding new members that are managing memberships and the site activations and other actions. You can imagine how this went down. I didn't find much in the way of support for this. There was lots and 30 comments and on a WP Tavern article, that's a pretty good number of comments.
And if you read through them all, mostly they are saying, what good way to lose customers. I can't believe this is happening. Why have they done this? And then, the odd one sort of throwing in it's their business. They can do it. This it's, it's their business. They can do what they like with their business and so on, but it is definitely unusual.
I'm going to drop that bomb and now I'm going to back away and see what all three I am almost certain. I know what you're going to say, but let's see. No you don't.
[00:40:34] Rob Cairns: So yeah. So my take on this now people need to understand, I come from a corporate world before I got into WordPress and marketing and then the corporate world.
We pay for licenses for machines who would pay for licenses for operating systems, we pay for a license for everything, and there is a support cost to supporting all this stuff one way or do you know? So where I stand, is it companions on what the terms of the plugin were when you bought it? So did the plugins say that once your year is up and if you don't renew, it would become useless if that is in the terms of the purchase agreement.
I'm good with that. If that is not in the terms, in the purchase agreement, I have a big problem with that. So it all depends on how it was sold and mega press. If I recall was owned by automotive and they have a tendency to do stuff like this, so they probably weren't clear in the terms of purchase. So let me give you an example.
There's a well-known theme on ThemeForest called the Veda evaders policy is the bio license. And you only get support for six months unless you renewed your support agreement, but you get the update and you choose to, you don't lose access to it. That is in their terms of their purchase agreement.
So that's what it comes down to because there's no way that you can purchase a one-year license. And frankly say, okay, you can run your day. Definitely know you bought a one-year license. So I humbly disagree with some of the comments and it all depends on how it was presented up front.
[00:42:27] Nathan Wrigley: And
[00:42:28] Rob Cairns: that's now my time to get out of this conversation
[00:42:31] Nathan Wrigley: too.
Yes, no, that is a really good point. And again being very careful to lay all the eggshells out in front of me before I clumsily travel in the morning. I don't know what there was in that license agreement, but from the reading of it, it feels as if it may have changed, but humbly yeah, tread on those ax shells.
Do you mind if I just do a couple of comments quickly? Cause I've got okay. Can I jump
[00:42:59] Rob Cairns: into one? They can go real quick and go ahead with climbers. Or if you could throw a Mon Ken's comment up on the screen and he says, it's not about if it's legal, it's about efficiency. If it's in the purchase agreement and you don't read your contract, that's fair.
I'm sorry. I humbly disagree. I am. So I've been through it with clients over the years. I've been to, with other people and they signed something or they agree to buy, and then they said, it's not fair, but you will agree to it. So I,
[00:43:33] Nathan Wrigley: Molson Newman is making that yeah. Rob, are you able to just turn your mic down a little bit?
It's gone awfully loud suddenly.
[00:43:43] Stephanie Hudson: Pardon? You're coming in hot
[00:43:47] Nathan Wrigley: you're coming. Okay. So first of all, let's do this one. This is Cameron who we've mentioned earlier. He's a plugin developer. So this is a fun one. Yeah, it really isn't it I see both sides of this and not entirely sure where I stand as a developer.
I can totally understand the reason, but as a user, it seems heavy handed. Good point. This is perhaps the most important bit though that Cameron raises it's worth noting that the way it's implemented does not violate the GPL. And it does not. It, you can legitimately sell your plugins for a fee and you can do this thing.
My understanding is what you may not do. As you may not make it impossible for somebody to go in there and rip out the code that it, that stops this from happening. In other words, you, if you want to go and download this and you want to pull the code out, which references their subscription system, you are totally welcome to do that.
I guess the premise of the business. I want the convenience of a membership plugin. They don't want to be going around them pulling the code apart, but it doesn't violate GPL. So that's worth mentioning. And who else have we got? We've got idea swell with a hint of Mayer, which by the way, is the best name we've had on this show thus far that's genius.
I don't even know what that means, even if it was in the terms, it was clearly implement. Imply that a subscription for support was not was for sorry, was for support, not function, being unclear. And a lot of a sudden enforcing such times equals bad business. Whoever you are idea swell with a hint of Mayo, do you have a plugin license for membership for member press?
And have you been able to identify what the changes were? Because if you can highlight those, that'd be really. And what have we got here? Andrew Palm mature. Oh, we're back to, I'm just going to pull that one picture if that's okay. Sorry. Me and Rob have had a go, but I've left Steph and I've left Michelle out of this conversation thus far.
So it's over to you.
[00:45:44] Michelle Frechette: I'm going to let stuff have a word. And then I have having worked in the plugin industry for the last four and a half years. I'll come in at the end.
[00:45:54] Stephanie Hudson: Ah, I'm not, I think you can go Michelle. I'm not, I'm with what Cameron said. Like I see both sides of this and I, it feels a little icky, but it's, but technically it's by the book, like Rob said, but it's, it just feels icky and it feels uncool.
It doesn't feel like it's very word Pressy, but yeah. But does that make it raw? It's their business. If they want to do this and if people don't want to buy their product after that, that's life, right? That's, we're all grownups.
[00:46:26] Nathan Wrigley: Yup. Yup. Michelle, then as you said with your plugin company, hat on, let's hear it.
[00:46:32] Michelle Frechette: Yeah. So for four years, almost four years, I was the director of customer success for gift WP. And since then I've been with all of seller WPS plugins. And so I absolutely am on the other side of this right, where I'm hearing the customers and reading the customers and talking to the customers.
And let me tell you how upset they are. If they think they just don't have support and access to updates, when they have to pay another year just to be able to access priority support, I can only imagine what the support people for this plugin have been dealing with since this hit and all of this went live and people are up in arms about it because to hold the company line on something like this, whether you agree or not is very difficult from that standpoint.
And it can be demoralizing as somebody who's worked. In the companies have people just completely attacking you personally because you have to uphold the company line. First off and foremost, I would say to whoever's behind receiving all of these, hate mail that's going on right now. This is solidarity.
I feel for you. But I also think that it does feel unfair that you wouldn't have access to your own data, your own dashboard I sometimes equate things with cars, so I would have people say, I bought the plugin last year. I've had it for seven months. I haven't used it. Can I get a refund?
And the answer is no. If you drove a car home and you put it in your garage and did they use it for seven months, you're still paying on that car. There's different things like that, but the truth is you still have the car in your garage, whether you've paid for support or not, whether you've taken it to the mechanic or not, I still have a key and I can open it and I can turn it on.
I can do the things I need to do. And that is not the case here. And so is it legal? Is it whatever, absolutely. They couldn't do what they want with what they have. The fairness aspect has a lot to do with how we generally participate in the WordPress ecosystem as businesses. And this goes against what most of us have, an unspoken agreement with how things work.
And I agree, Andrew just said, it's fair to stop updates because of a lapse or renewal, but to shut down, users completely is not a great. I agree. Do you know who this is a great idea for this is a great idea. If they want to do what they do that paid memberships pro is probably getting a whole bunch of new customers this week.
Maybe press like buddy, press all of these other membership plugins. People are probably jumping ship and go into those and yes, it's a pain in the rear wheel. To switch plug-ins. But if I was Kim and I'm friends with Kim, I have to ask her later, if I was Kim, I'd be writing a program right now that would migrate everything from a member for us to pay them
[00:49:17] Nathan Wrigley: and then make it easy.
It's interesting because I forgotten the surname. I'm not the surname Coleman, what's his first name. Jason Coleman. They own it together. But I couldn't remember his name. So Jason Coleman as you would be, he was right in the comments of this particular piece and just putting his different angles.
And so it, it almost feels like you have gifted your competition, a great big moral victory. I don't know if that was the intention or not, but it does feel like if. If you were wavering, if you were fairly close to the renewal date, like you're a couple of months out, and you're going to be thinking about whether to carry this on, it does feel like you've basically handed a proportion of your customers.
Use user based entirely on the loyalty. You've just given them away. The other thing that's interesting to me though is this, and it's that my supposition always with paid plugins and I've had this thought in my head and I don't know where it got planted, but this is what I've always thought.
I always thought that you played for paid for updates and support. So those are the two things I'm not paying for the thing to work, I'm paying in the future for updates and support. Now, what membership member press seemed to have done is throw in a third thing. So now I'm always going to be looking for, I'm going to be paying for updates.
And the ability for the thing to keep working as is, and I don't want a third thing to look for. I just want it to be updates and support because that's easy for me to understand a yes, this is legal. Yes. It doesn't contravene the GPL. Is it clever of them? It doesn't feel like it, they just seem to be, it's like a deluge of bad press.
So anyway, maybe this is the way things will go. It
[00:51:11] Michelle Frechette: could be. And and so
[00:51:14] Stephanie Hudson: it's going to
[00:51:14] Michelle Frechette: be a trend now. I don't, I, I think for all the backlash I've had, I don't think we're going to see this be a trend actually. And I. I'm a bad person. Cause I forgot to mention that dash actually has a way for you to import your members, member, press
Palmer, put it in the notes. And I was like, yeah, I should have thought that. LearnDash is definitely it deals with membership as well, but it's specifically for education than online learning. So it's fine. Pop in my head immediately.
[00:51:47] Nathan Wrigley: We had Jack on last week and if he'd have been on this week, it would've just been like a slam dunk.
Wouldn't it? But I just, I don't understand though, why you would Kyle Bosch your business, do something so different to everybody else? Maybe the supposition is that most, some people just won't notice or it will be a storm in a teacup, but of course, as soon as it gets picked up from, with somebody like the Tavern and then all the other news organizations around the WordPress space, and here we are talking about it and we're not talking about it in favorable ways.
Yeah, let's see how this pans out. Maybe in six months time, they'll have walked it back. Maybe they'll have stuck to their guns and they'll just be like, okay we're SAS now, essentially. And they're happy with that. Right? Lots of comments coming in about this, which I'm going to have to raise th let's see how far is
[00:52:37] Stephanie Hudson: while you're scanning, honestly, B what Rob said at the beginning, this is only like bonkers. In this little bubble that we're in of even all of us, we like, I don't know Adobe software, whether it was the, now that you're or whatever, other kind of software like that, you stop your payments.
It doesn't work.
[00:52:58] Nathan Wrigley: Yes. But isn't, it isn't that component of this is the community we're in. Isn't that important in the sense that if you, if the modus operandi is it's support and updates, nothing else. And then that's the total expectation of that community. If somebody else steps out of that what you've got as your recourse for that as well, it's not against the law, but if it's against the expectations of all of the people in the community does seem okay, but it
[00:53:29] Stephanie Hudson: feels icky.
It feels equate. And I wonder if they're gambling too, because haven't done a lot of membership sites, but they are a pain in the neck. There is a ton to do. We're easy fix. There are a lot of people that are going to just hit the easy button and just renew their subscription and keep on roll.
They're going to lose some customers. They're not going to lose all their customers.
[00:53:54] Nathan Wrigley: No good point. And I meant to raise that this is the kind of thing as well, isn't it? That you are wedded to, to some extent, once you've got three years of your membership plugin, and you've got all of it locked in, it's like your bank, as soon as you get.
Yeah. Everything's all sorted. It's like your bank. Yeah. So maybe there's a bit of that. Maybe they're just working on the basis that there's going to be some atrophy, people are not going to change. And if there's enough of that, if 50% of them stay with us, it's a win. Yeah. Yeah. Maybe that's us being a bit cynical.
I don't know. Let's get to some of these comments, Andrew Palmer first off he says it's fair enough to to stop updates because of a lapse of renewal, but to shut users down completely is not a great idea. Yeah. And then Marcus, hello, Marcus, not giving admins the ability. Excuse me, the ability to end memberships or provide refunds is the messy part here.
Let me just pass that again in my head, not giving the the admins, the ability to, and memberships or provide refund. Okay. Yeah. So basically you are locked out from the things that really, you are probably legally compelled to comply with. If somebody wants a refund and your terms say, I will give you a refund within 14 days, and now you.
[00:55:13] Michelle Frechette: Realistically, you can always give a refund through your payment processor. You can log into Stripe, you could look into it, but it's messy because not things aren't matching between your two.
[00:55:23] Nathan Wrigley: Yeah. Not adding new members is fair. Not being able to help paying customers is tough. Okay.
So yeah, you can see it from both sides there. Marcus, LearnDash don't have that that, excuse me, I'm struggling to keep up with the comments. This episode. I do have a license. Okay. So I asked ideas. I'm just going to say ideas as well, cause the it's too long and use it, but I have not let the subscription lapse, however, this makes me unhappy with the company.
Okay. I'm going to ask you the question then. Ideas. Let's ask you directly. Are you going to let it lapse? You say you have not let the subscription like. What do you think is this enough to, is this enough of a kick in the teeth to make you say no next time? He carries on, I often let subscriptions lapse if I don't need the support and there's no major security fixes once such a security patches out, then I'll buy an update.
Oh, that's an interesting posture on plugins. Buy it, stop paying for it. And then if something urgent happens, pay for it again. Yeah. Okay. And there's lots to say here. Lifetime deals becoming annual subscriptions were a trend two years ago, I think. And then Andrew Palmer or some motive have over to.
2,300 million users of their stuff. How does have you just made a number up there? They are trying to change the way people are getting together. That's a very big number. That's 2.3 billion.
so much. Yeah. Sorry, Andrew. I should've been more thoughtful, but crikey, the comments just keep going. I think we could do the comments old. You three, who are looking at the comments as well. Is there any that you think I should pull up? We don't normally get this many, but it's the one that you think yes.
[00:57:11] Rob Cairns: What ideas? Answer DNA. And he said he won't renew his
[00:57:14] Nathan Wrigley: subscription now. Yeah. Look at that. I won't now no lapsing can't afford those functioned losses. Okay. So they've lost at least one person.
[00:57:22] Michelle Frechette: I made a comment about that. That there's an expectation within the community and that these things don't happen.
And Cameron did respond and say, it might not align with the expectations of the community, but a few years ago, the explanation was that plugins are free. This whole, like the, all of the media that's around. This reminds me of a few years ago when Yost put in I think it was on black Friday, put advertising on the WordPress dashboard and everybody was up in arms about the fact that this pop-up happened on their WordPress dashboard.
And like they're they got slammed in the repo, like their one star reviews, like yo just got raked over the coals. What do you see now, every time you log into your WordPress dashboard, advertising all the time. And so even though we were all up in arms about effect, then I'm constantly like I have to scroll down to get.
The actual content on my dashboard, if I want to see it, because there's so many different things that are layered in there now. So
[00:58:25] Nathan Wrigley: maybe you're onto something. Yeah, no. Look in an about face changed position. No, sorry. I won't let it lapse. It says idea. I will renew. I cannot afford the function loss. Okay.
Okay. Okay. Okay. So you are going to let it renew, but it sounds like it's pretty grudging because you've said I will renew, I cannot afford the function losses. So you're over a bit of a, what's the word you're over a barrel. You're feeling a bit cheesed off, but you're going to renew anyway because they got, yeah, they got, yeah.
And there's just too much.
[00:58:59] Michelle Frechette: I feel like starting to feel excited as the Elon Musk of Rhopressa,
[00:59:06] Nathan Wrigley: It's too developed and designed. So it's exactly what we said to jump ship. So you put in too much work, but there's no turning back on yeah. On the basis of how have these.
[00:59:17] Stephanie Hudson: People are just going to have to do it.
They've got it. Yeah.
[00:59:20] Rob Cairns: But I also think moving forward, like plugin developers, companies, and I've been on this term too, despite what I said, have to think about what the community wants and what they don't want. And I'm a very big person that if I don't like the way a particular company is treating the community, I will not deal with them.
So I think in the WordPress space, we're so community focused that we got to get these companies to think about what the community is looking for. And I think that's the important fact. The other important fact in this one is communication. I don't think the communication around this has been very good.
And I think this is where a lot of this stuff breaks down is companies don't want to communicate properly. And that's a big.
[01:00:08] Nathan Wrigley: Michelle, you were just mentioning about the the ads from Yoast. I keep, honestly this plugin is not even a plugin. You know what I'm going to say, Rob? What's coming.
This is Ross windfalls, fabulous, Google Chrome. It works in brave. It works in Firefox. It's a, it's an extension to your browser. I'm just going to pop it on the screen. I keep plugging it. There's a company called turbo admin. This is the paid version. I think it's 35 bucks a year, but there's a free version on the repo and it will sweep.
All of your little advertising, niggles in every WordPress, you don't have to install it in your WordPress site because it's in the browser. It somehow reads the Dom figures out what's an advert, and then it just scoops it out. So you get like a moment where you see it and then it's gone for good.
And, but it's still there. It's still there. If you want to access them, another little panel is added to your admin and you can see, I think it says something like notifications or something like that. So highly recommended it's really working well for me, it does a whole load of other things. If you've got it's got like spotlights, which you've got on the Mac where you can just start typing and it will take you to that bit of the WordPress admin and a whole bunch of other stuff as well.
So highly recommended turbo admin items get rid of the
[01:01:30] Stephanie Hudson: WordPress 5.9 balloons because.
[01:01:35] Nathan Wrigley: No, actually, I don't know if it would get rid of those, but it also, it does a whole load of other stuff. Like it collapses the admin bar, the almost nothing. Pass. Anything of interest there? Sorry.
I've been talking to, haven't been watching Rob Michelle. Stephanie, is there any comments put your attention? If not, we'll move on. I think we've beat it. We have we beat this one to death. Okay. Righty. Ho oh from things which trouble us to things which make us extremely happy. Manea Kemal who is just the, I don't he's like Michelle Frechette.
He just doesn't seem to sleep. He's just doing stuff all the time. He's launched what can only be described as a sublimely cool project it's called. Now I forget what the thing's called, but his general project is called Guttenberg hub. This is just in Tagalog talking about this new project.
What you can do is you can go here and it's builder dot Guttenberg. Dot com and it was released just several days ago. So at the moment the options are probably not as expensive as they're going to be in the future. And what you're seeing for those of you who are listening to this on audio in a couple of days, time, basically you get a UI which involves a menu on the left, the screen in the middle and a navigator on the right, the menu on the left categorizes different block patterns that you might throw into a page.
So for example, there's options to. Bottoms and there's options to look at columns, featured gallery had a images and texts. So what I'm going to do is just live. I'm just going to throw a simple sort of website together in a space of a few seconds. You find something that you like the look of.
So let's throw in a quick gallery. Let's go for that one. Oh, that one seemed to break it there. I am raving about it and my browser seems to have died. But the principle is that you go in, you throw in the bits and pieces that you like, and then once you've got it, you click copy code, go to your WordPress install, click command, or control V.
And all of it comes along instantly. So in other words, you can build something in seconds, take it to your WordPress web. Put it in and then tweak the settings to make it your own change out the colors, change out the topography. It's so fascinating. And then there's a little inspector top, right? Where you can reorganize things and make things go down that were once on top.
And so on. Totally free, utterly worth looking at builder dot Gutenberg, hub.com. And I don't know if any of you had a chance to play with this. I probably showed you everything that it can do you get the idea what you think.
[01:04:32] Stephanie Hudson: I want to see my code.
[01:04:35] Nathan Wrigley: You do get to see the code. So the way it works is you, I say, you get to see the code. The way it works is you go to a copy code and then you would go to your WordPress website and paste it in. Alternatively, if you want, you could go. I'm not gonna be able to show this on the screen, but
I
[01:04:53] Stephanie Hudson: want, I just want to see it.
[01:04:56] Nathan Wrigley: Basically I've just copied and pasted it into text edit, and it is just core blocks. So for example, one, the one that's a list has the comments of WP lists. And then it's got all the bits in the list and the buttons are WP, hyphen buttons and so on and so forth. It's really lean, but obviously it brings along the styling with it.
So it has the padding and all of that kind of stuff so that you can then play with it in the settings of your WordPress website. But there's it's literally the block code. It's very straightforward to understand this beautiful. But I wish I could show it, but I can't, I
[01:05:33] Stephanie Hudson: guess I don't. Why can't you just build with the blocks
[01:05:36] Nathan Wrigley: you can, but it's done for you.
And it's just as a, as a beginner, if you've never done anything like this before. Yeah. And also, have you tried to build layouts like this with Gutenberg blocks? It is not straightforward. It's fairly, time-consuming, you'll make lots of errors. And if you come over here and look at money as prebuilt ones, you can then go, oh, okay.
That's how you do that kind of thing. So for example, there's a good one here. There's a footer. And although it's not showing particularly well, because I've got it super squashed. Let me just go to a different orientation. It can show you how to put things, how do you get these buttons to line up just like that?
How do you get them to react in that way on mobile? How do you get it so that the, I dunno, the phone on a mobile looks like this, but on a desktop, it looks like this. Not all of them are perfect in all displays and it will always default to the desktop, but you can essentially go in, steal the code, see how it's done and it's free.
[01:06:35] Stephanie Hudson: Amazing. Hot-desking if you can build your own
[01:06:40] Nathan Wrigley: patterns the answer is at the moment. No, my understanding is that essentially what there is what you get. I'm not showing the best example. There. There's quite a nice on there. I've got it on the tiniest of screens. I've really shrunk the browser down, as you might be able to see so that you can see the news post on a normal sized screen.
There's less problems with padding and all of that kind of stuff, but no there's no option to build your own at the minute, but you, as far as I'm aware, but you can share the layouts that you've got. And do you know what it wouldn't surprise me if in a few weeks time Minea drops the bomb of, oh yeah, you can now make your own, but essentially to make your own, you would drop the code into Gutenberg in your own WordPress website, fiddle with it, modify it, and then you could upload them to the new WordPress block patterns library, and that would in effect do the same.
So there. Yeah. Andrew Palmer who used to own, oh, does he still didn't know you used to own layout cloud? I don't know if you still have that. We did a similar thing in layups call. Yeah. It's not to say that it's unique or brand new of an idea. It's just, this implementation was quite nice, but I don't know how many of you using Gutenberg, but I think this is super cool, but if nobody's got anything to say, I will.
Nobody has anything to say. I will move on. Great. The other piece of big news there's a fella you may have heard of him. Apparently he's quite famous and apparently has quite a large amount of cash. His name is mosquito, Elon Musk, and he's got he's got space rockets. He's got cars with no emissions.
He's got he's got. Digging company it's quite famous and he used to own PayPal. And now he said to himself, that's not enough. What I need is a social network used by billions of people across the world. So I'm going to buy it. And I spoke to his important banking folk and they said, yeah, all right, Ilan, let's do it.
So he bought Twitter. What, and here we are. So this is the news that Elon Musk has bought Twitter. I tried to find a piece on the internet, which had no incendiary comments whatsoever. And, there was no like take on it. This is it. This is evil. This is bad. This is brilliant. The best thing that ever happened.
So I've ended up on Wikipedia. We can media telling us that Elon Musk has bought Twitter. Finally, I believe it was for $44 billion. He's got six months to tie it up. If either of them renege on the deal, they both have to pay a penalty of a billion dollars. And I, as Rob, and as Michelle, I use Twitter very bad.
But I understand that Twitter for a lot of people is literally the, be all and end all of the internet. It's the way they communicate with friends. It's the way that they post out their social content. And so I'm just curious, is this a good thing or a bad thing? What do you think
[01:09:39] Rob Cairns: I have 2 cents.
I think it's a good thing.
[01:09:44] Nathan Wrigley: It's the biggest impulse buy in history. If that's the case
[01:09:48] Stephanie Hudson: it's so fast, how do you even get the paperwork done that fast on a $43 billion deal? I keep it, that just blows
[01:09:56] Nathan Wrigley: my mind. I would imagine that you have a very large team of lawyers just sitting there waiting and you just go.
Yeah. Like a week. Yeah. It's amazing. Who knows if it took a week or if it, if there was a lot more going on, but sorry, Rob, we interrupted you. That's
[01:10:15] Rob Cairns: okay. I think it's a good thing. What we gotta be careful of is the whole proponent around free speech. Like anyone's a big free speech person and I always say it's around.
Which society will accept and what the laws govern use. So I'm not, and it's about consistency. So one of the problems I have in the old ownership and Twitter right now is they seem to pick and choose people on free speech. They ban this person, they don't ban this person. And then this person, they don't man, this person.
And I think what democracy is based on is free speech, but that said, we don't need to allow things like hate speech, illegal activity and things like that. So we've gotta be really careful on where we go with this. I also think the reason he wants doing this is for PR and attention on himself. He posted a tweet on Thursday or Friday about saying, we need to put the Coke back in Coca Cola.
And that went over because those who don't know the original Coca-Cola product had Coke back in when it was developed many years ago. And okay. Yeah, cocaine. Yes. So is I think he's done this to put attention on himself more than anything. And from a PR perspective, they always say any attention is better than no attention.
The jury zone kind of thing,
[01:11:49] Michelle Frechette: it's so hard this acquisition,
[01:11:56] Nathan Wrigley: As somebody, not your thoughts though, on that, when you say it's so hard, what are the things which are bothering to the top?
[01:12:03] Michelle Frechette: As somebody in the U S who's been part of the political system for quite a long time and specifically one party, when you see some of what's gone on in the last four years, and then the people who got banned for the things that they were being that were being said, that.
I'm trying not to get political, but it felt like just, you could breathe again in the space. Also as somebody who has been the target of hate speech on Twitter, specifically targeted by somebody whose account has been banned. That also felt really good, right? So the person can say whatever they want to about me, but the fact that they were incendiary about so many things that so many people God is getting them banned off of the platform made me and the other people for whom they were attacking, be able to live a little bit better life, not having to constantly be under fire for the things that they were saying about me.
And so I don't want it to go back to the way that it was and, have somebody like me be able to be attacked openly because of their belief system specifically around to helping underserved and under represented folks in the.
[01:13:20] Nathan Wrigley: Is Elan's take, is he a free speech absolutist basically?
Is there nothing where there's a boundary that which cannot be crossed? Is that the principle? Cause that's what I'm hearing. I'm picking that up, but if you wish to speak yeah. You can say it. Yeah.
[01:13:38] Michelle Frechette: When I was having coffee with them last week.
Yeah. So I think we're going to see a lot happen in the next little bit. So
[01:13:52] Stephanie Hudson: some said in the comments I've lost it now, but that it was, someone, they shut down one of the set to, oh, Cameron Jones, all because they banned his favorite satire account or he doesn't want to be, there's an element of maybe he just doesn't want to be censored.
Free speech is tricky because free speech is obviously good until it's. It's at what point does your w when the, and when yours are intruded upon, right? But who's in charge of deciding where that line is, do we want it to be just all open? Michelle said, there's a lot of people out there who would do a lot of damage with, if everything was completely open, but at the same time, who gets to choose, who gets to pick what the line is, that's such a difficult, and it's just,
[01:14:48] Michelle Frechette: and the U S we also have to remember that free speech is protected by the government.
It's not freedom of consequence, and it's not free everywhere. So free speeches in public places, free speeches in those places that are protected by the government free speeches. And in my home, I can kick you out of my home if you're saying things that aren't secondary. And if you own a platform, if somebody makes a comment on my blog, that's incendiary, I don't have to pay.
I can ban that person from making comments on my blog. And basically Twitter is a giant blog that's owned by a private corporation. And so they can make those determinations based on the rules that they put forward. And so it's not a free speech issue. It's actually a censorship by the organization that owns the issue and how you feel about
[01:15:32] Nathan Wrigley: that.
Here's an interesting thing is that I live in the UK and we don't have a constitution and the IB kind of interested to see if there needs to be. A second Twitter, one which is permissible in the UK. In other words, I don't know if this is going to be admissible. So let's say for example, that Ilan with his 128 bazillion followers decides that I am evil incarnate, and he comes after me.
I suspect this is quite likely to happen after the show. And oh dear. And and I don't know if he under UK law, he can do that kind of thing. I don't know if just because it's made in north America, it doesn't mean that it can transport yourself into all other parts of the world, but, just, I have such a poor relationship with Twitter.
Anyway, my feed is essentially full of WordPress stuff. I don't get harassed on Twitter, but I listen to podcasts about the problems with social media and so on, and it would appear that. If it, if there's a social network that can be bad for you, Twitter is potentially the one, you can be at the receiving end of dozens and dozens of incoming streams of hate and awful things happening.
And it just worries me that if it's all down to this one guy, I don't really know what to make of that. By the way, quick plug WP Builds have a rival Twitter platform. It's called Mastodon it's free and open source by the way. And it's a federated version of Twitter, basically. And if you fancy joining us, let's just squeeze this in WP Builds.
Social is what it's called, but the URL is WP Builds.social. It behaves a lot like. You can delete stuff and it's not a permanent record and all of that kind of stuff. Anyway, if you fancy joining that, you can, I don't know what the answer is. There's a few people in the comments saying that yeah.
Time will tell best, stay off Twitter
[01:17:42] Stephanie Hudson: for me. One thing about you on you just never know.
[01:17:45] Michelle Frechette: No, let's just remind you all that there, the block feature still works. The unfollow, the mute. You can use certain words, you can mute certain phrases so you can make Twitter a better experience for yourself just by applying the tools that are already there.
Wasn't there a,
[01:18:00] Nathan Wrigley: it wasn't there something about an edit bottom here that there was just talk about putting an edit button in at some point that was,
[01:18:06] Michelle Frechette: he can right now, but only if you're willing to pay a monthly
[01:18:10] Nathan Wrigley: fee
[01:18:13] Rob Cairns: toward our blue for the edit button right now, I've already got it. But here's the thing. We got to allow people to edit posts. Because we do want other platforms. So what happens if you do a typo? I've done that a million times.
[01:18:27] Nathan Wrigley: So re-post it. I was listening to a podcast called this week in Google.
It's a totally brilliant podcast. It's on the twit network, by the way. And they were making the point that a lot of the embedding of Twitter is done on really big news organizations. Like the BBC will quite often embed a tweet of an individual. Let's say it would be POTUS or something like that. What if the thrust of your argument is made more concrete by the thing that you embedded and then they go and change it and completely about face you've embedded on your website, a comment which now is completely contrary to the thrust of your argument.
And honestly how you're going to police that's going to be really true.
[01:19:15] Michelle Frechette: Screenshots are always better than embedding other people's content embed your own content. Don't let
[01:19:21] Nathan Wrigley: other people's scratches. Yeah. Interesting. Yeah. Okay. Anyway, there we go. Elon Musk has taken over Twitter. You can learn about it by going to Wikipedia.
It's probably the safest place. All right, Rob, we're going to share a couple of homegrown pieces. This one came from Robbie wanted to mention this one. Why stop Google from showing your personal info in search results? Tell us about this. It just seems to
[01:19:44] Rob Cairns: be a concern with people that, that are privacy advocates, that they don't want personal info.
They tend to overshare. So I always say sharing stops starts with you. So if you really don't want it out there, don't put it out there. What I found, this was a interesting article just to kind of show. The convoluted mess you have to go through to get your personal info removed is a good
[01:20:11] Nathan Wrigley: way. So this is for people who find themselves with content on.
About them potentially. And they think actually, do you know what? I would rather that the internet didn't know about this. And and you would hope that you could go out there and have a right to be forgotten. But of course it's not that easy. And so here we go, this is what you've got to do. If you want Google to have a look at your request to remove stuff, getting such quoting from CNET.
Now, getting such result links taken down isn't automatic. In general, you have to file a request, including URL of the pages, hosting your information, as well as search pages that surface those links. You may also need to include screenshots of the information. In question, here we go, Google, then evaluate your request.
Taking into account with the removal would limit access to publicly available information, or if it's broadly useful like a news article. Rob, do you know if this covers stuff that's written about you? This isn't necessarily just stomped them. Written by you. This could be, I don't know, a web, a website that just decides that they want to take me down and writes horrible things about me.
And I would like that to disappear from Google. Does it cover that as well? Yeah, but it's not going to
[01:21:19] Rob Cairns: cover that because that could be newsy information. So if it's like the London times or the New York times, and they say so-and-so is ABC and D that could be a news article. So you got it. That's I don't think that quite falls under the realm of personal information.
But I think people, coming back to this whole thing, I think it's a great idea, but I think personal information, it really starts with you what you want to share and what you don't want
to
[01:21:53] Nathan Wrigley: share. Yep. Yep. Yep. Yep. Thank you for sharing that. This is a topic. Most of my heart. I love this kind of stuff.
I'm sorry that we've got a crowbar in at the end because I've been droning on too much about MemberPress and but we'll finish up with our last one today. This is Michelle's piece, unless Steph has got something she wants us to share. But this is, oh, look at this. Get hired careers in WordPress, by Michelle Frechette, who, as we know from the introduction, doesn't do very much.
She's got a lot of time on her hands. She needs another project because I'm
[01:22:30] Michelle Frechette: actually on vacation this week. And which is why my lighting is terrible. I'm in an Airbnb in the middle of central New York. I'm on a photo vacation, but it's raining today. I'm here instead.
[01:22:43] Nathan Wrigley: So what's this about get home at marketing.
[01:22:47] Michelle Frechette: So the get hired podcast was began last year by Cory Miller and Courtney Robertson. And I'm picking it up this year. We're going to turn it into a monthly podcast and I'm going to be interviewing people who are in hiring positions. I've just seen Cameron's comment. I'll take him, I'll take a look at that camera and thank you.
But the the idea is that we're stuck. We just launched it again, relapsed. It was in we had five episodes last year. And so the monthly podcast will take place interviewing people who are hiring positions, hiring authority. The first one that I've done is an interview with Terry trout, who is a VP of marketing over at liquid web and nexus.
And we talked about what it is and what she looks for when you're hiring somebody in marketing.
[01:23:31] Nathan Wrigley: Okay. So the podcast isn't necessarily a platform for people who have a job to come on. It's more about, or forgive me, I could be misstepping here. Is it more about here's the kind of things that it would be good to put out in the public arena, if you want to hire people successfully in the workplace, if you're looking
[01:23:49] Michelle Frechette: for, or if you're looking for a job.
So the idea is, so Terry and I talked about what she looks for when she's hiring somebody in marketing. So if you were somebody looking for a marketing job, the advice that she lays down in that 26 minutes or whatever it was is very important. So you can think about when you put together your resume, when you're talking to somebody in an interview, what are the things that put your best foot forward?
If you're looking to get hired in marketing and.
[01:24:15] Nathan Wrigley: That's absolutely fascinating. Like I say, clearly you've got far too much time on your hands. And so launching another podcast seems like you good, just so that, if anybody's not launched a podcast, it's not like really straightforward.
Rob can attest to this. There's quite a lot to do, putting a podcast out. So I don't know, you just stop it up loads of time.
[01:24:38] Michelle Frechette: I interviewed her on Thursday morning and then Friday I recorded my bumpers and figured out how to add, marry it all together. Put it in to be published live this morning since I'm technically on vacation.
So published itself at eight o'clock this morning.
[01:24:53] Nathan Wrigley: I love podcasts in there. I could imagine why you would want to do it. It's my, one of my favorite things. I absolutely love. So yeah,
[01:25:02] Stephanie Hudson: staff and starting one for a year and a half
[01:25:04] Nathan Wrigley: now. And yeah. Do you know what Steph, that's the hurdle get two or three episodes and just stick them out there, no matter how good or bad you think they are, and then get some kind of momentum, as soon as the momentum's go in and you've got a few out there, there's something that kicked into gear with me.
I was exactly like, you just couldn't quite summon up the energy to start all sorts of things. And once I've got two or three recorded, it was like, oh, it's a thing now off we go,
[01:25:34] Michelle Frechette: It's all about the Burnett.
[01:25:37] Stephanie Hudson: They're talking about the bumpers, mid
[01:25:40] Michelle Frechette: roll, all those kinds of things. As soon as you get those in your vocabulary.
[01:25:47] Nathan Wrigley: I can tell you. All right. Okay. So we are basically bang on the money. We've done one and a half hours. I really appreciate the deluge of comments. There's been absolutely loads today.
Really appreciate it. I know it was a hot button topic, the MemberPress bit and the Elon Musk a bit, but I really appreciate you showing up. Thank you very much. Indeed. We will repurpose this piece of podcast sorry. This video content as a podcast that will come out tomorrow at 7:00 AM. UK time.
Stupid. O'clock I don't know why I ever did it then, but that's what I decided and I'm sticking to it. So I'll come out then. So if you're into that WP Builds.com forward slash subscribe, you will be able to get your hands on that each and every time we do this on a Monday, right? Steph, you don't know about this, but I'm about to cause great humiliation ropes.
Rob's there a lot. He's totally gone. We do this wavy thing at the end, so that I've got a piece of album arts that Steph, oh, now Michelle. Yay. Yay. That'll do it. Thank you very much. Look as if to show the power of the internet. Now we've got some troll on YouTube. Who's decided to put a later date.
Thank you for that. Whatever robot you are, we will be back next week. We'll have some other guests. Thank you for joining us and we'll see you this time next week.
Support WP Builds
We put out this content as often as we can, and we hope that you like! If you do and feel like keeping the WP Builds podcast going then...
Thank you!