This week's WordPress news for the week commencing Monday 21st March 2022
Another week, and we're bringing you the latest WordPress news from the last seven days, including…
The Museum of Block Art of bring you art inside your WordPress blocks.
What will regional WordCamps look like in the future?
Weglot raises 45m Euros to enabled their translations all over the web.
Should plugins promoting the Russian invasion of Ukraine be banned from the WordPress repo?
Cloudways and Cloudflare team up to speed up a site near you.
There's a whole lot more than this, as there is each and every week, and you can find all that by scrolling down and clicking on the links!
This Week in WordPress #202 – "I want to live in Rich's house"
With Nathan Wrigley, Amber Hinds, Anne McCarthy and Rich Tabor.
Recorded on Monday 28th March 2022.
If you ever want to join us live you can do that every Monday at 2pm UK time on the WP Builds LIVE page.
WordPress Core
Community
Plugins / Themes / Blocks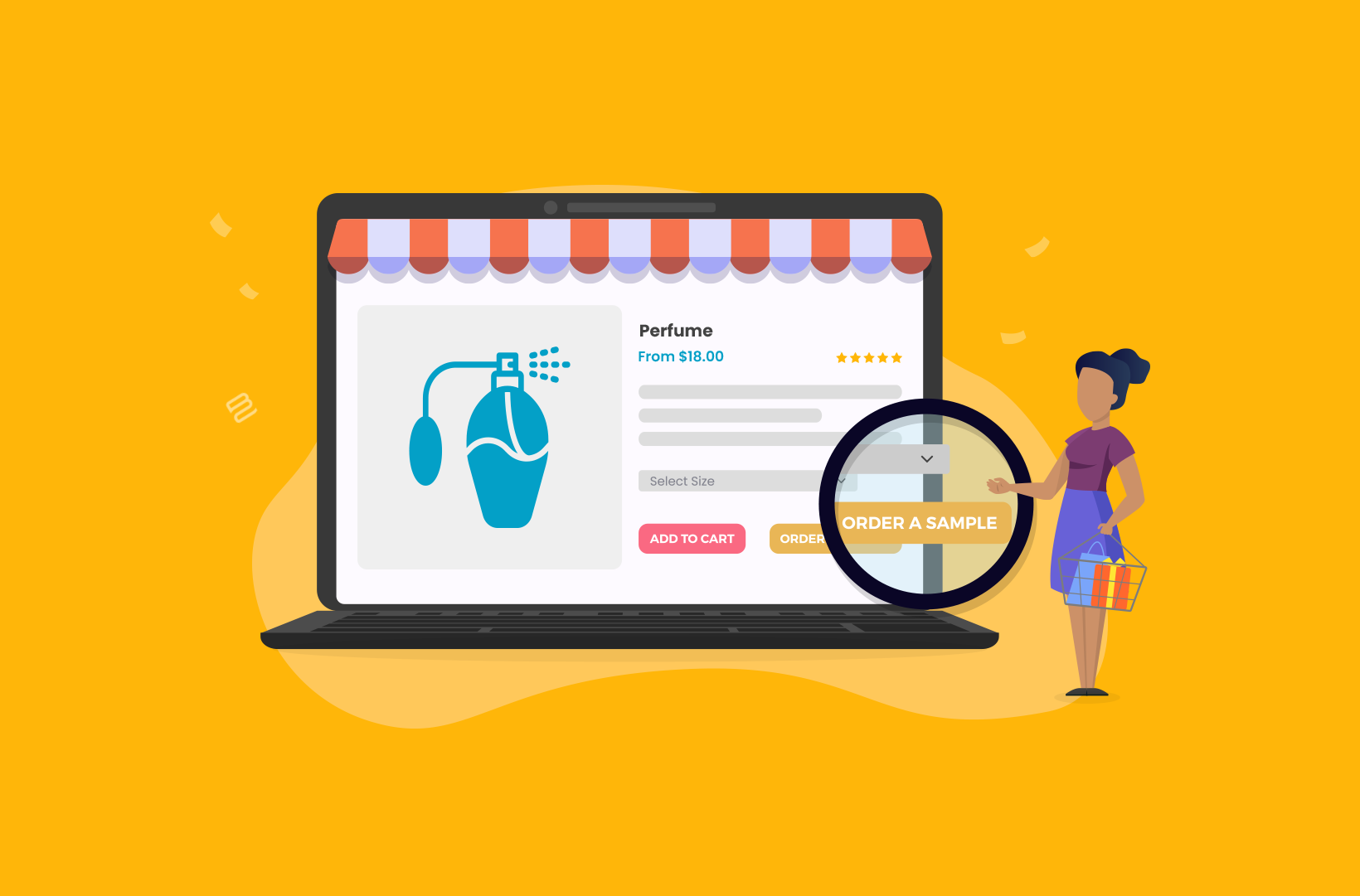 barn2.com
For certain products, customers need to order a sample before making a full purchase. Do it with the new WooCommerce Product Sample plugin…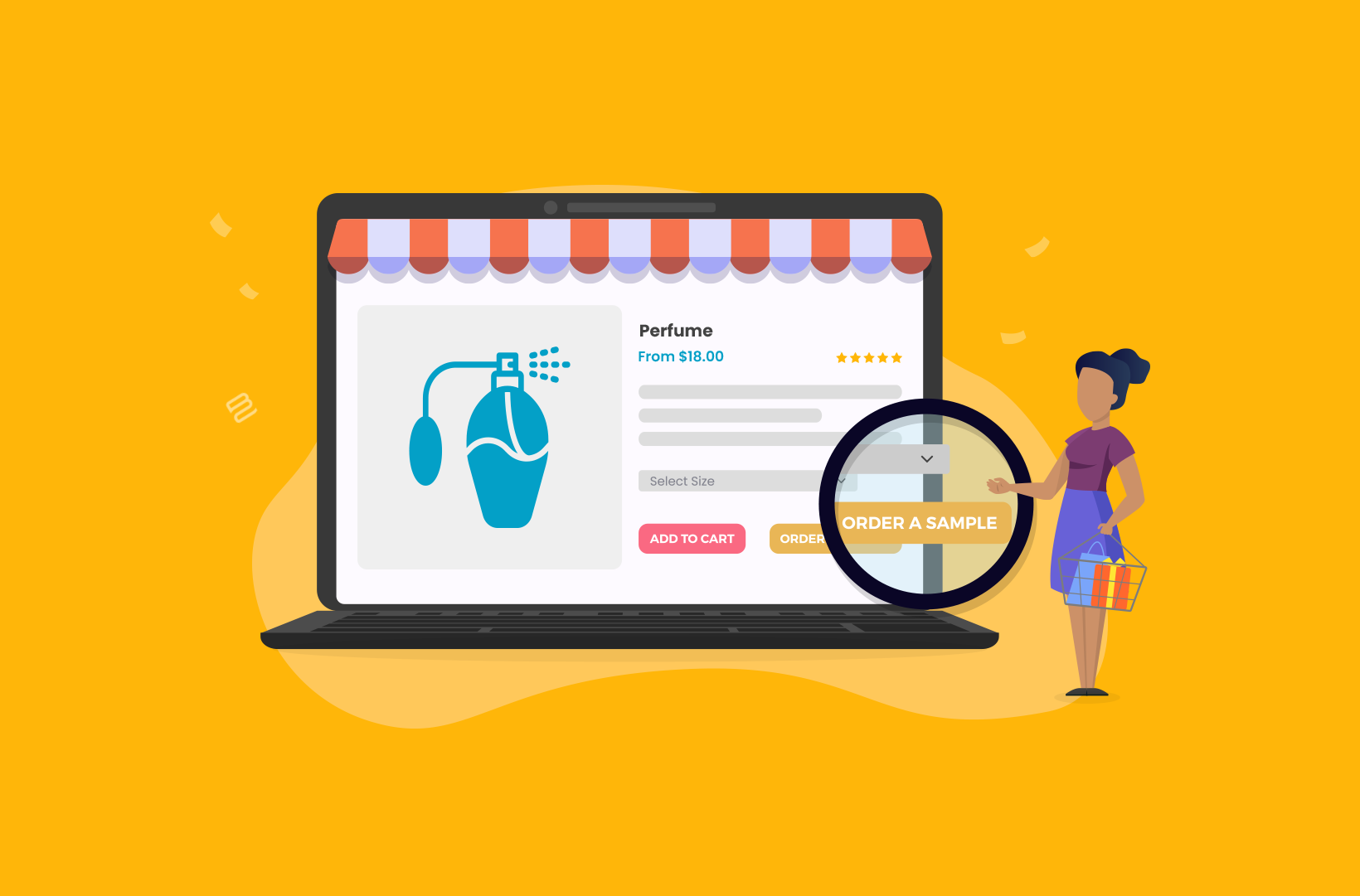 barn2.com
For certain products, customers need to order a sample before making a full purchase. Do it with the new WooCommerce Product Sample plugin…
Deals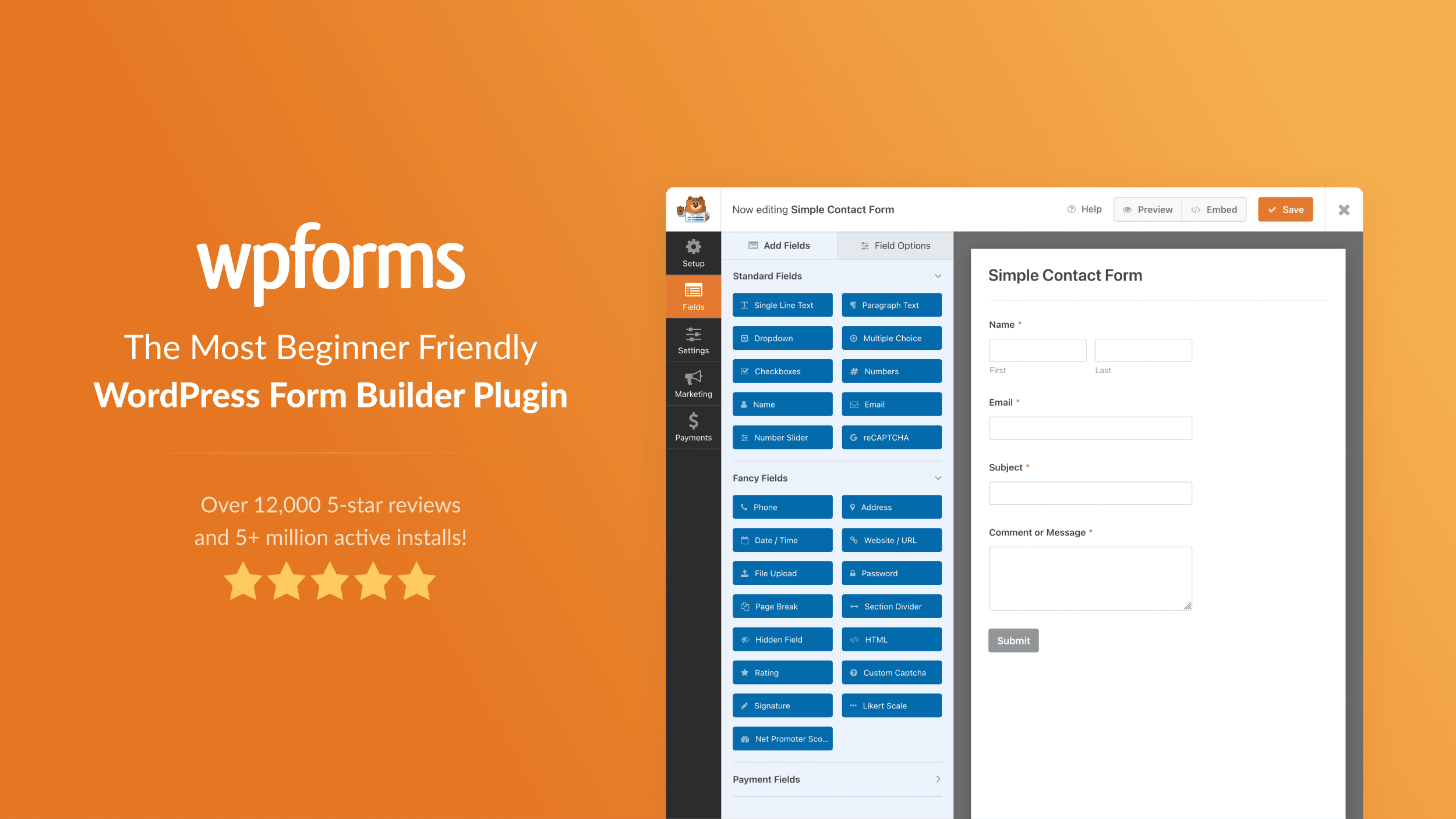 WPForms is the best WordPress forms plugin, trusted by over 5,000,000+ users. Create powerful WordPress forms in minutes with our drag & drop form builder.!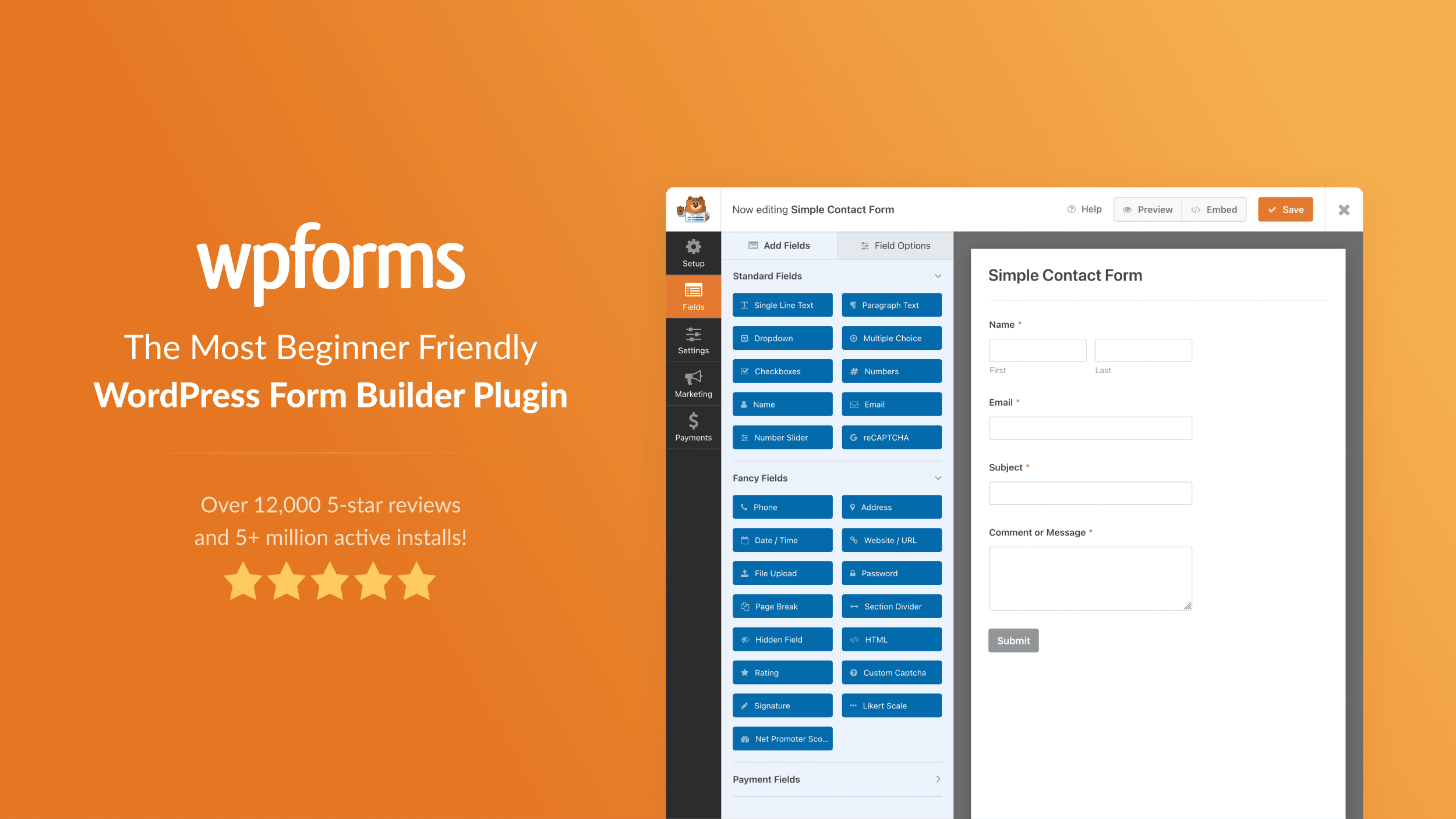 WPForms is the best WordPress forms plugin, trusted by over 5,000,000+ users. Create powerful WordPress forms in minutes with our drag & drop form builder.!
Find a deal in our searchable / filterable list. It's like Black Friday, but every day of the year!
Find a deal in our searchable / filterable list. It's like Black Friday, but every day of the year!
Security
ithemes.com
iThemes Security Pro's most popular and powerful feature is now free in iThemes Security 8.1!With the addition of the iThemes Security Site Scan, you can protect your site against vulnerable…
ithemes.com
iThemes Security Pro's most popular and powerful feature is now free in iThemes Security 8.1!With the addition of the iThemes Security Site Scan, you can protect your site against vulnerable…
ithemes.com
Each week, we report the latest vulnerabilities in WordPress plugins and themes. Vulnerable WordPress plugins and themes are the #1 reason WordPress sites get hacked…
ithemes.com
Each week, we report the latest vulnerabilities in WordPress plugins and themes. Vulnerable WordPress plugins and themes are the #1 reason WordPress sites get hacked…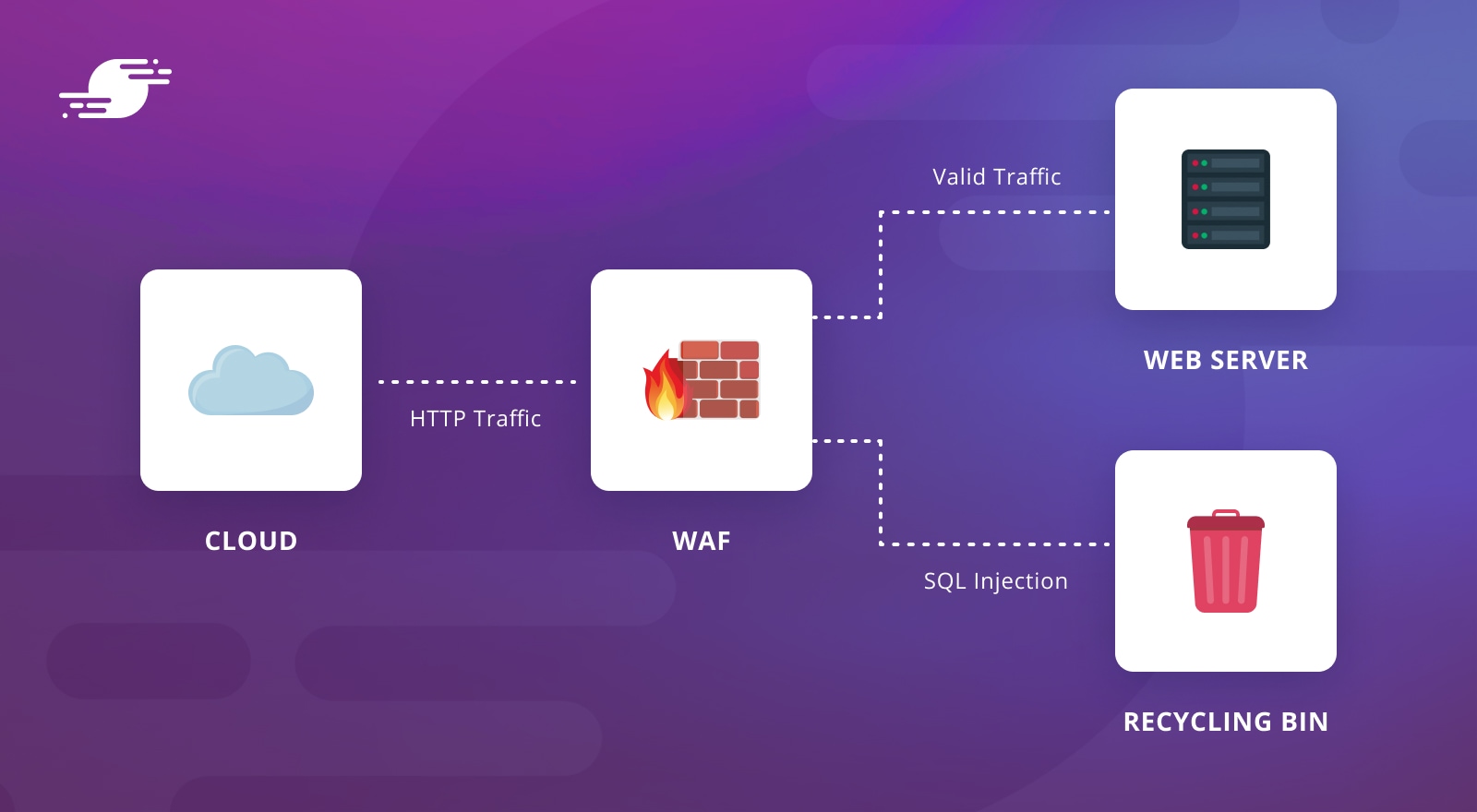 spinupwp.com
How WAFs work, the types of threats they protect against, the pros and cons of various kinds of WAFs, and whether you should consider installing one…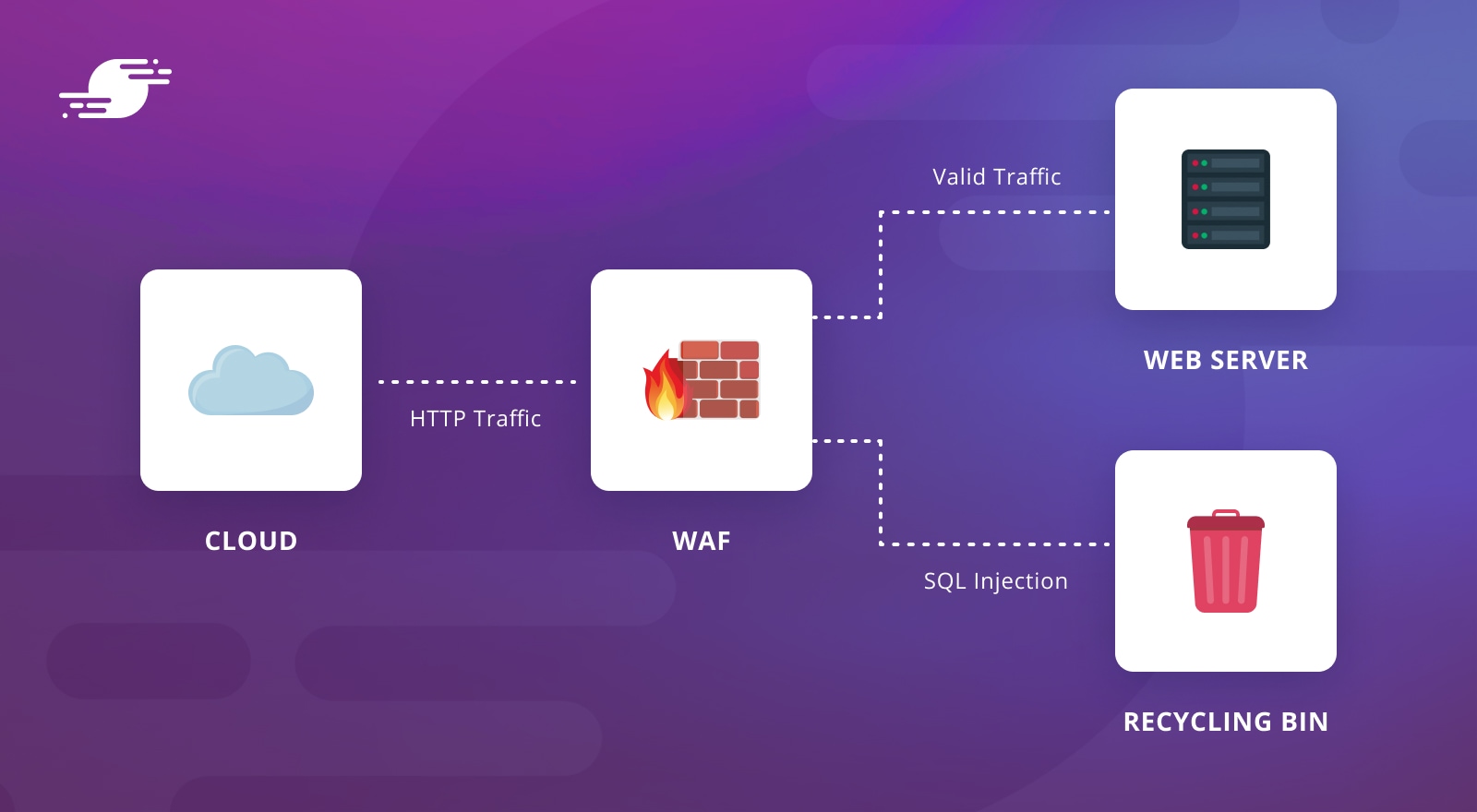 spinupwp.com
How WAFs work, the types of threats they protect against, the pros and cons of various kinds of WAFs, and whether you should consider installing one…
WP Builds
We're trying to figure out which parts of a website does our client really need from the outset. There's hundreds of things that we can do, but as the budget is tight, what are the things that we're going to suggest that the client implement to get the most from this fledgling site…
We're trying to figure out which parts of a website does our client really need from the outset. There's hundreds of things that we can do, but as the budget is tight, what are the things that we're going to suggest that the client implement to get the most from this fledgling site…
Jobs
Post a Job If you know of a job in the WordPress community, please feel free to post it here…
Post a Job If you know of a job in the WordPress community, please feel free to post it here…
Not WordPress, but useful anyway…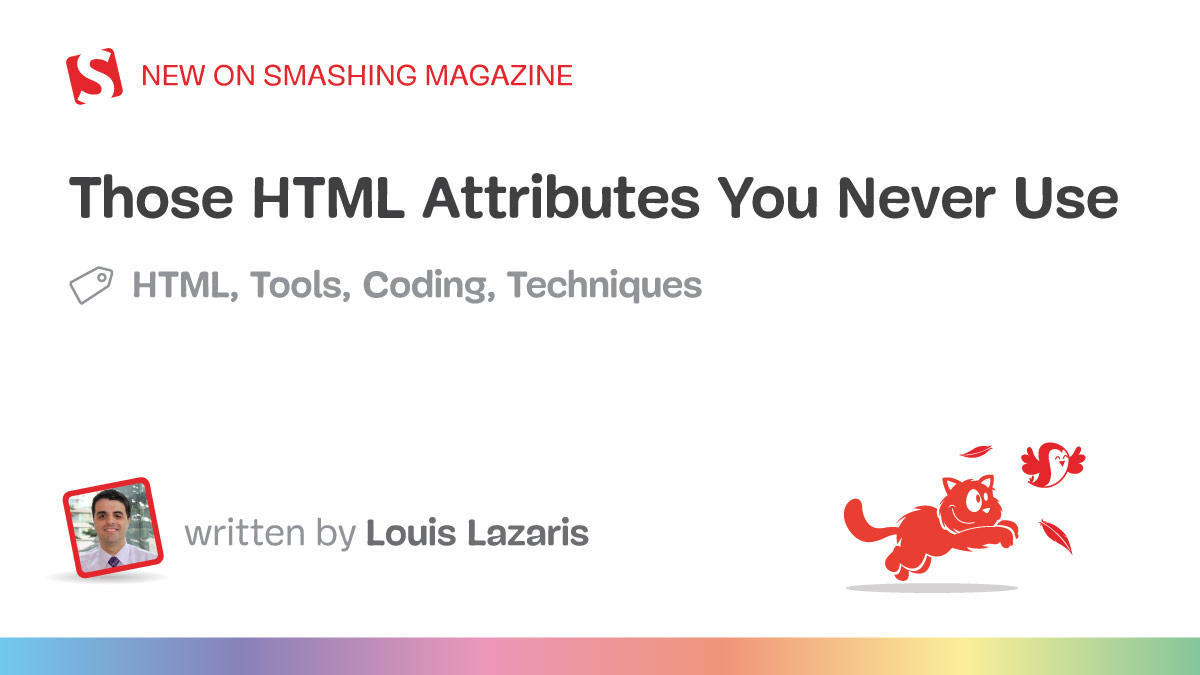 smashingmagazine.com
In this article, Louis Lazaris describes and demonstrates some interesting HTML attributes that you may or may not have heard of and perhaps find useful enough to personally use in…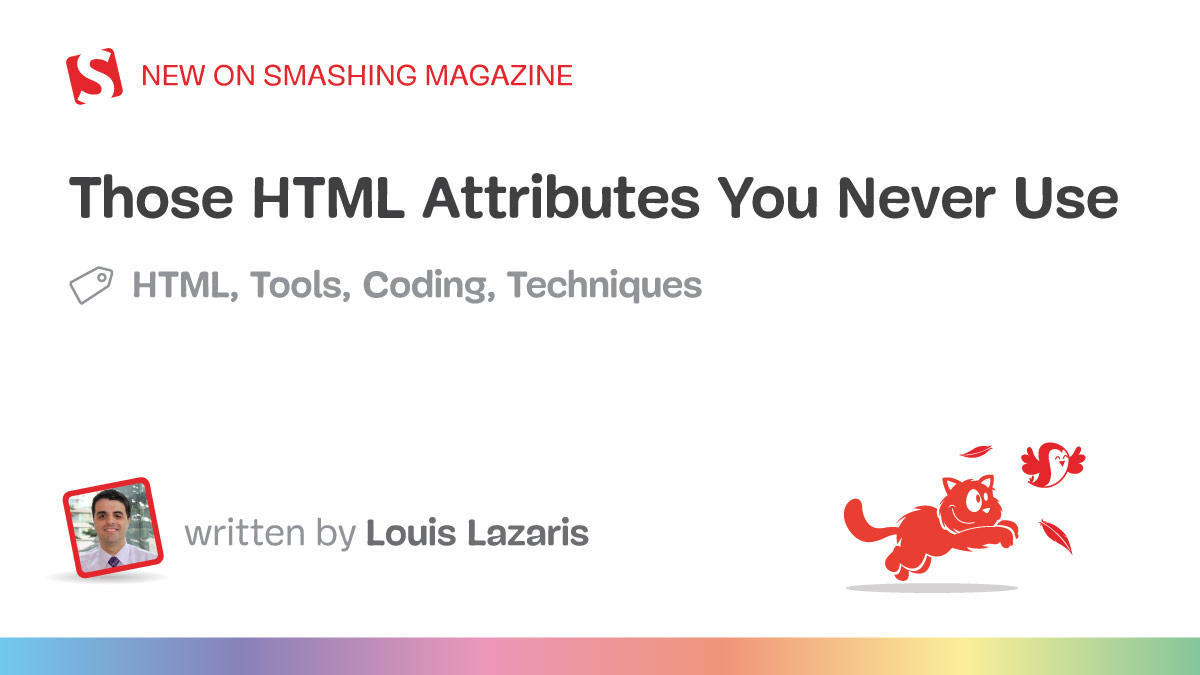 smashingmagazine.com
In this article, Louis Lazaris describes and demonstrates some interesting HTML attributes that you may or may not have heard of and perhaps find useful enough to personally use in…
cloudways.com – via Evernote
Cloudways has continually, relentlessly prioritized quality, performance, and security on our platform. Today, we are so very excited to announce our latest partnership with Cloudflare, that opens up enterprise-grade security and performance to agencies, web professionals, and SMBs of all sizes…
cloudways.com – via Evernote
Cloudways has continually, relentlessly prioritized quality, performance, and security on our platform. Today, we are so very excited to announce our latest partnership with Cloudflare, that opens up enterprise-grade security and performance to agencies, web professionals, and SMBs of all sizes…
nordvpn.com
Russia wants to create its own local internet and cut itself off from foreign services. How serious are these plans..?
nordvpn.com
Russia wants to create its own local internet and cut itself off from foreign services. How serious are these plans..?
The WP Builds podcast is brought to you this week by…
The home of Managed WordPress hosting that includes free domain, SSL, and 24/7 support. Bundle that with the Hub by GoDaddy Pro to unlock more free benefits to manage multiple sites in one place, invoice clients, and get 30% off new purchases! Find out more at go.me/wpbuilds.
It's like Black Friday, but everyday of the year! Search and Filter WordPress Deals! Check out the deals now…
Transcript (if available)
These transcripts are created using software, so apologies if there are errors in them.
Read Full Transcript
[00:00:00] Nathan Wrigley: It's time for this week in WordPress episode number 202 entitled. I want to live in Rich's house. It was recorded on Monday the 28th of March, 2022. My name's Nathan Wrigley and I'll be joined by three fabulous guests today. Firstly joined by Anne McCarthy and also by Amber Heinz and rich table.
There's a lot to talk about, although we do dwell on one story this week, but we introduce museum. The lock up a fine project, showing how artistic you can be with Gutenberg. We also talk about a re-imagining of word camps. Now that the world appears to be opening up 45 million euros. That's the investment that's gone to the weak lot plugin or translation plugin for WordPress.
It seems like rather a lot WordCamp us. It's in San Diego later this year, and you can now apply to be a speaker. And then we get into the whole debate that's been going on this week about whether or not a particular plugin should have been removed from the WordPress repository because of its support for the Russian invasion of Ukraine.
I also put in a bit of a plug for the page builder summit. It's all coming up next on this weekend, WordPress.
The WP Builds podcast is brought to you today by Cloudways. Cloudways provides the ultimate managed WordPress and WooCommerce hosting solutions. Easy setup allows you to get started in minutes, focus on your business and say, good bye to hassles. Get started with our three day free trial to enjoy unmatched performance, superb uptime and 24 7 active support. Find out more at Cloudways dot com.
Hello there. Hello? Hello? Hello. Hi, there it's Monday. The something of March 28th of March is what it is. And it's 2:00 PM UK time, which means it's WP Builds this weekend.
WordPress time. Yeah, like anybody knows, but here we are. Once again, joined by some fabulous WordPress people to chat with us about the keyword breasts news, the stuff that's gone on over the last week, we've had two of these fine guests on before, and one is joining us for the very first time. And that person is rich table.
Or how are you doing? Pretty good, Nathan. Thanks for having me now. We'll w we might at various points tell rich to speak louder more quietly because the microphone seems to be coming in and going out, but thank you for joining us, Richard. Really appreciate it. Do you want to just give us a little bit of background?
Tell us about yourself, where you're from and all of that good stuff.
[00:02:48] Rich Tabor: Yeah, sure. I'm rich Tabor. I'm out of Atlanta, Georgia, or just south of Atlanta, Georgia in the United States. I've got my start in WordPress designing. So I designed for a local marketing firm doing email templates, Photoshop the whole, 10 years ago stuff quickly got into themes and more design work blocks code blocks theme beams.
And it was that GoDaddy first Stan to running a product there at the WordPress experience team. And now I'm a head of product at extended five where we're building a massive library of patterns, layouts, and other tools to help you build a better Gutenberg driven.
[00:03:29] Nathan Wrigley: Yeah, go check it out. Extend defy.com.
You and I were lucky enough to do a podcast over on the Tavern side of things a couple of weeks ago. Sophia, you want to hear all about extended? Chris love, Kurt and rich. Talk about it for about 40 minutes. W it's WP tavern.com forward slash podcast. You can find it there. And McCarthy is also on that podcast as he's on behinds.
In fact, it's basically where we all are. That's great, but thank you for joining us rich. I hope that you enjoyed the show and of course, And McCarthy, how are you doing Anne? Tell us about yourself.
[00:04:02] Anne McCarthy: It's a bit early here. I'm doing well. I'm excited to be on and catch back up on everything. I actually, this is news to break, which is fun.
I have officially switched out of the developer relations role right before I took two weeks off work. And I'm now it's a loose title as we like to do it. Automatic. I work for automatic. I'm now work, press product liaison, which is basically doing a lot of the developer relations wrangling work, but at a bit of a higher scale and cross functionals, rather than just focusing on developers, it's like, how do we bring in all the people?
So this is actually perfect conversation to be having. It's also about helping automatic smarter products also come along where before the role I was focused on was very solely extra. And in the WordPress org space. So I'm really excited and can break the news here about it. Yeah, happened before.
I left for two weeks off work.
[00:04:58] Nathan Wrigley: Nobody's going to say that they're not excited about their new role, but specifically, what is it that you want to get your teeth into?
[00:05:06] Anne McCarthy: There's so much. I think a lot of stuff around theming really combines all of this whether you're talking about accessibility or design or development I think there's a lot of new contributors because of full citing that can be brought into this work.
And so a lot of it's going to be everything from working with the big scale companies for five, the future, helping them be really prepared for what's to come to bringing in one-on-one individual new folks who can make an impact. I'm just excited to do it all to be honest. I like to get my hands in just about everything.
It cross-functional aspect
[00:05:37] Nathan Wrigley: is really, I was so pleased for you that, but I'm not saying this to make you feel proud or anything, but if there's one name that has just come up again and again on my radar, it, this past 24 months, I have to say it probably you'd get that award.
You've done really large amount of work and made an offer. You've just been everywhere and available and well done.
No, I really
[00:06:06] Anne McCarthy: appreciate it, but yeah, I'm excited about the new role and ping me if any of it sounds like a song that we can chat about at an Zazu historic slack. So I'm stoked to help community and another new way.
[00:06:17] Nathan Wrigley: Oh, well done. That's brilliant. And finally I'm behind now, Amber, I've got a written bio here, but everybody else has introduced themselves so I can read it out or you can just go for it yourself.
Should we
[00:06:30] Amber Hinds: over? I can introduce myself. That's me just trying to follow the rules yeah. So I'm the CEO of equalized digital. We're a certified. That has a software product called accessibility checker, which audits websites for accessibility problems. I'm the lead organizer of the WordPress accessibility meetup, and one of the two lead organizers with Joe Dolson on WP accessibility day, which is a 24 hour.
Event where we have talks all about accessibility in a single track for 24 hours, and that's gonna be in the fall.
[00:07:06] Nathan Wrigley: Nice. You'll have to come back on and plug that really heavily in finding the closest at the time. That'd be great. Yeah, we don't
[00:07:13] Amber Hinds: have a website. Not yet. We just have a coming soon page, so it's like it's happening, but that's it.
Oh,
[00:07:18] Nathan Wrigley: perfect. That's great. Okay, so we're here to talk about the WordPress news. Just a couple of things on the sort of social side of things. If you, most people listen to this the day after or watch it the day after mostly it's listened to, but if you do want to share it with friends, colleagues, relations, whatever, you might get your dog set in front of it.
For all. I know WP Builds.com forward slash live is probably the best place to send people. If they go there. Then it's YouTube. It's an embedded YouTube video. And so you would need to be logged into Google. If you want to make comments, those comments will appear on my screen. And then I can put any comments which pertain to anything up on the screen.
If you wish to do that, if you're in the Facebook group or watching it on some way in Facebook, my understanding is that Hannah might have shared it with our audience. I don't know how it works, extending their no it wasn't animals. It was Amber. I think that said that WP Builds.com forward slash love.
You could send them there, or if you want to, you could stick on Facebook, but you've got to go through an additional step if you want your name to be seen. And that is to go to chat.restring.io forward slash F B. And if you want to do that, we will hear from you. So go and share it. Put us on pause for a moment.
Go and share it. Hello, Rob. Nice to have you. With us, Rob Cannes. I had a chat with Rob me, Robin, Bob Darden. It was like the old guys kicking the back in front of the fire the other day we recorded it and it should be out fairly soon. And Michelle. Michelle. I just remembered. I'm so sorry. You know what I'm talking about?
And I totally forgot to get back to you. Michelle, I will get back to you as soon as the show is. Oh, it is. I think she wants to come on this show and I saw the message on Friday and then shot slack, Michelle. I'm so sorry. Ah, I feel really embarrassed now. Okay.
[00:09:06] Amber Hinds: That's why she said hi in the chat, just to remind you of,
[00:09:10] Nathan Wrigley: That's it she's oh, no, I don't think she's got a mean bone in her body.
Oh, she says, no worries. Oh, that's good. Thank you, Michelle. I will make it up to you. I'm very sorry. I literally just shot slack down and. Got the weekend and then forgot, but yeah. Thank you. Okay. That's our website, WP Builds.com. That's all you need to know about this. Let's get stuck into the real stuff of this week.
We mentioned this a couple of weeks ago when we had big it purely hack on, she had written a Gutenberg's times piece about it, but I wanted to re resurrect this story because it's so cool. And and because there were a couple of people on the screen today who might be able to tell us a little bit more about it specifically.
And I'm right in saying, this is totally. Project, it's the museum of block art. You can find [email protected]. Tell us what this is about.
[00:10:04] Anne McCarthy: I would argue that I'm like the coordinator, but very much. Folks like rich jumping on and helping with art. It wouldn't be, it wouldn't be an empty site without the people who contributed.
And I feel really honored and lucky how many people jumped into to create some art and were inspired by it. But essentially it's just a virtual art music. That is all art made from new tools available and more press 5.8 and 5.9 mainly. And it's basically pushing against the book. Good old saying of you can spot a WordPress site, a mile away, like that whole vibe where it's I can look at a site, private that's WordPress.
The whole point is I wanted folks to look at this and be like, how did they do it? And how did they do it with WordPress? I think one of the cool things about it is All of these tools. There's a video I have showing. If you want to actually make one, like how I made like a very quick one, I actually didn't feature it in the museum itself.
But it's early stages. I didn't know how this would land community and people have been really receptive and positive to it and seemed to have gotten it, which is really neat. My dad, unfortunately, did not. He was like, what?
[00:11:13] Amber Hinds: And
[00:11:13] Anne McCarthy: I was like, it's not for everyone, but I think it's pretty cool.
And my hope is in the future. Submissions, maybe we print them out and put them up in person at like work camp events. Like I think it'd be so cool to do like an art drive where people can submit around their computers and get familiar with the tooling. That's also part of it is the tools are new.
And so part of it is like exploring what can actually be done with them and pushing the edges of them in a pretty neat and compelling way. And I also love art museums and I love art and I find it to be really inspiring and impactful. It
[00:11:46] Nathan Wrigley: merged all those, the rules of engagement. If you want to submit a block are there any rules surrounding no text, it must be a combination of like core blocks.
Can you just throw anything out?
[00:11:59] Anne McCarthy: Generally speaking, it's using core blocks and trying to use the tools as much as possible. That was, I think the advice I gave rich, but it was like, if you need to use minor custom CSS, go like fine. I was a little bit lenient with some folks you've seen where I was like, all right, whatever.
Let's see how creative we can get, because that is a false constraint to be so specific in what you can do. So in the future, I'm thinking about creating a submission form, but part of it is I don't, we don't need another directory of whatever. So right now it's just as it is.
And then if people tweet out any art with diapee walk art, I can go through and contact folks and try to get more submissions. We've gotten a couple since launching. And I've obviously been when the, obviously, but I've known for the last two weeks. I'm excited to dig back in and see if more folks have contacted
[00:12:48] Nathan Wrigley: me about it.
Okay. Let's step inside. We click the button, we click the big enter museum block. And am I looking at this in the same order as everybody else? Or is this some sort of, yes, it's
[00:12:58] Anne McCarthy: all the same order it's using the crew loop blocks. This entire site is a block team and it's all using various spaces.
FSC features, which is really neat. And Tammy Lister, I have to give her a shout out. She's the one we have like actually a video where we're talking in the hallway hangout and she was showing the pattern inspiration side that she did. And I was like, this looks like art. To me, this is not this is not even WordPress.
And I was like, wait, WordPress can be art. We need an art museum. So it was in collaboration with the community that these ideas came together. And Tammy was very kind at Langley pepper, her with questions.
[00:13:32] Nathan Wrigley: So at the beginning, when we enter the museum, we may be inspired. We look at it and we think that's quite a nice one.
And then we can click on the image or the number itself. So this is arrow five and it says made by Tommy and so on. And then you can click on the image and then forgive me, my browser, I'm using the brave browser. It decides when. Pieces or trouble the CSS stripped out and make it easier to look at.
So I'll just make that go away. There we go. So we click on the image and then we're presented in this case with what the cover block is actually containing. And so what's the idea here is it you're trying to inspire people to delve deeper. So pull back the curtain a bit and see how Tommy did it.
[00:14:10] Anne McCarthy: Yeah, that's exactly it.
I want it to feel really approachable and really understandable. So if someone really wants to dig into it, they can see it. Not as. Because those, I go to art museums and it's almost as long as there's a pretentious vibe and I love that this can be so open. And I think it's in line with the open source philosophy of this is how WordPress would do art.
We would show you at all. We would be like, this is exactly what you did it. These are the tools that we use. This is the image that we use. So I wanted to mimic that and pay, how much to that kind of history and context, the WordPress community. And also I think because blocks are so awesome, it's really easy to show.
And I think that's also part of the fun is look at this this might seem really complex or you might be like, I can never do this, but actually Here's the
[00:14:54] Nathan Wrigley: markup. Yeah. So if I copied this markup, because I've got the SRC for the image is actually hard-coded into that one. I could literally copy and paste of this exact image.
I'd probably want to download a copy of that image. This one
[00:15:09] Anne McCarthy: probably would work. I know there are some that are a bit tougher. That's part of why I did screenshots too, is some of them don't scale. So you have to see, that's why it's a bit of a hack and the crew block won't display dynamics, stuff like that.
So that's actually a screenshot that you see there.
[00:15:26] Nathan Wrigley: Genuinely interested. I'm guessing it was once a picture of a meadow or something like that with a gate or a fence or something, but it's been like a smudge kind of effect has happened here and it looks, it's just really nice.
Should we look at some more? Should we have a quick little
[00:15:43] Anne McCarthy: index? It'll go through all of them. There is a not safe for work. Oh,
[00:15:48] Nathan Wrigley: yes, there is. Whatever I know the one, you mean, I think like the one you mean, but it's fine. Let's see if we can find a particular one that this little chap look at this.
[00:16:01] Anne McCarthy: I was like,
[00:16:02] Nathan Wrigley: whoa, it's big on the screen. This is yours. Rich what's inspired progress. Yeah.
[00:16:09] Rich Tabor: I, for this particular one also I thought, an and approach me, I thought this was a brilliant idea. And it took me a while to figure out exactly what I want it to do, but I actually really liked the constraints of not using anything other than, if you installed four plus 5.9 in 2022.
So that was my goal for this and this particular. I want it to just use one block. So I built it it's a bunch of blocks, but it's all the group block. And I just said basically a color a gradient color palette within Figma from white to black. And I don't remember how many steps I put into it.
And then I duplicated my group blocks and layered them all inside of each other. So this is one massive group block with, I don't know, 50 or 60 inside of it. Okay.
[00:16:55] Nathan Wrigley: I want to see, oh yeah, here we go, Eric. Yeah, this is good. You sent this to
[00:16:59] Anne McCarthy: me. I was like, this is fun, right? As you have this outrageously long.
[00:17:04] Nathan Wrigley: Yeah. I I want to watch this TV show where there was this remarkable. Do you remember in the olden days when you had like vinyl, we used to call them records or LPs, this guy could stay. At an L a piece of vinyl, and he could tell you what the song was, because he could look at the, he could look at the grooves yeah.
From the groups, he could figure it out. Anne, I was just wondering, if somebody sent you this mock up, could you
[00:17:33] Amber Hinds: I was wondering, do you make them give you a picture of what it is or do they just do people just send you the cone and it's like a surprise every time you paste it into the block editor
[00:17:43] Anne McCarthy: I started at, for some, it was very rich, but tell you this.
Cause he was one of the right people. I had pain, it was very loose. It was like, Hey, I'm doing this thing. Are you interested? And then all of a sudden I was like, maybe I should get a one pager for submissions. And I was like, here's a one pager. And then the date kept getting pushed. So it evolved over time because things would bring, people would bring things up.
And I was like, oh, I hadn't thought of that. Yeah. Maybe we should do this and let it be organic. Prefer a lot of times with community work is as things come up, then we can put pieces together, especially for something that's quirky like this. I actually wasn't sure if it would even launch it.
Yeah. The NFT questions come up a fair bit. Which is interesting to me. Cause I'm like it's to me, the block museum will never do that. That's what I said. I was like, I don't think the black museum will facilitate that. It
[00:18:28] Nathan Wrigley: seems to be all the rage. If you can see it on the internet, you should monetize it with an NFT these days.
[00:18:34] Amber Hinds: Also there what creative commons licenses.
[00:18:37] Anne McCarthy: So I think it's because anybody can take
[00:18:40] Amber Hinds: it. So that makes it a lot harder. I think, to make it an NFC, when we've literally said you're allowed to reuse as however you want.
[00:18:47] Rich Tabor: Yeah.
[00:18:47] Nathan Wrigley: This, I found this one, quite curious as well. It's just something, when you just look at something and for some reason, one of them draws that you're drawn towards it.
I don't know what it was about. Tommy's one here that I just found.
[00:19:00] Anne McCarthy: If you go back to there's another one, that's actually a scroll up dance called city. Yeah, go back up a little bit more. There's one that moves is the reason I'm trying to find it. It's the top, right? Hit underground scene is I think the, yeah, that one.
So if you scroll down, I actually, so this was one that was hard to capture because it actually moves. So it's supposed to look like that. It's supposed to be layered and to have this weird, like shaking effect, but because I had to get a still, I had to actually like, Relayr it and take a screenshot, but it's a cool looking.
Like this was such a creative idea to me where people were really pushing the bounds of a lot of this stuff. There's a couple of that move. That to me, I was like, oh, the crew would block. We got to get something in place that will allow, how
[00:19:51] Amber Hinds: do they make this move? And can you put together,
[00:19:54] Anne McCarthy: so in this case, yeah, it's a gift.
So in this case, no, there is no pause. There is a video version of it that I downloaded somewhere, but I think I was trying to get it into the crew block and honestly launched. But yeah, it's pretty cool.
[00:20:11] Nathan Wrigley: It is pretty cool. That they're all very cool. And I just like the idea of videos. Yeah. Yeah. I just liked the idea of this kind of stuff.
It was a beginning. Yeah. So
[00:20:19] Amber Hinds: that's the weird thing. I'm like looking at it though. Cause I take everything from an accessibility lens and I'm like in these pause button, like bother somebody, but that's not the thing we haven't really figured out yet. Like by default, we don't Pope pause buttons on gifts when they're put into the block editor, which if you think about social media now these days like on Twitter or Facebook or whatever gifts are paused by default, you have to click to turn them on, so that you can, the viewer can choose. And I feel like that's the only we need to get into was WordPress
[00:20:55] Nathan Wrigley: Sad segway. The the person who created the gym. He passed away this week. He was 84 and it was his legacy. He worked for a company and he wasn't particularly well-known cause he didn't like to take the claim for it, but in, he won a Webby award.
And apparently when you win a Webby award, you are allowed a five word statement in acceptance. You're not allowed to stray outside the five words and his five words said, and I'm going to get them. I'm going to get them wrong. But basically it was it's pronounced Jeff it's Jeff
[00:21:34] Amber Hinds: who started it?
[00:21:37] Nathan Wrigley: Curious, but that was a total aside.
Yeah. And just one more time, we know the URL. Now we had that on the screen. I will actually quickly return it cause it's kinda cool. Block-museum.com. Do they just one more time? How do they submit something? If they wish to.
[00:21:56] Anne McCarthy: So they can contact me and Zazu, orcas, Orrick, slack, or tweet if you're tweeting or on social media using day, people are, if people are really, I haven't seen like a huge demand for submissions.
And I also don't know just curation wise, how much time I'm going to sink into a side project. This is very firmly a side project to be clear. So it's very much a thing that I'm trying to box so to speak and also want to be respectful of community time and attention, but potentially in the future with each release, I might do like an actual submission process.
So for 6.0, I'm toying with the idea of. Like actually opening up a form and having some loose guidelines and then seeing what comes in. So keep an eye out there. I'm leaning towards doing that and having dragging some folks in to help review.
[00:22:42] Nathan Wrigley: Even if you don't decide to submit anything, go and have a look because as you've been able to see here, you can peel back the curtain a little bit and see how other people have managed to do what it is that they did.
And I do want to
[00:22:54] Anne McCarthy: just say thank you to Amber for calling out the gift thing, because I actually need to update that's oversight on my part. I have a couple other blocks that are also moving and they're all. And I think I just did it at different timeframes. So I'm going to update that once once we're done with this and make sure to get a video in place there.
I really appreciate you. I should have known better
helpful bringing attention to it, I guess is the right thing. Cause I'm like, oh yeah, that's completely right. I made sure there were accessibility texts and all of these, but that's, we got to do the best we can do with the tools that we have. A gift box. Isn't very good. So let's not use it right now.
[00:23:33] Nathan Wrigley: EHR says it's not Jeff it's GIF. He said he was wrong. But yeah, go and Google it pitcher whilst you're on and see if you can see if you can find he was 84, I believe. And he was the founder and apparently that was his last lasting message. Okay. Let's move on. That was a fun piece.
And thank you. Bringing that into life and that's brilliant. This next piece is all about WordPress and real life events. Just a quick show of hands. Who's going to go to a real world event this year. I think I, my hand will be up, but I think the way it's going at the minute, it's probably going to be local.
Richard, I know you're planning to head off overseas. You're going to go to WordCamp Europe, but and Amber's not so much
[00:24:24] Amber Hinds: now we're on camera. I'm planning on word camp, us though. Shame. Yeah. And I've been doing some in-person we're in Austin, so I did some south by Southwest stuff. Yeah. Two weeks ago I did get a little cold, but that was it.
That's what happens that when everyone flies from everywhere.
[00:24:44] Nathan Wrigley: What about you though? Rich your team? Is it just you, are you going with a team from extended family or how have you decided to play it? You've got any backups in case things start going south again. Who are you just going to go for it?
[00:24:56] Rich Tabor: Yeah, as of now, a couple of us from Axonify are planning on going to recap for you and we're, obviously keeping a close eye on things and it's up to each of us individually, if we don't feel that we should be able to, we should be able to make it just, with, whatever's happening in the world.
But as of now I feel okay about it. But I feel like things could change weekly right now or even daily.
[00:25:22] Nathan Wrigley: So yeah, I did a podcast episode with two of the people from the word camp, Europe organizing team, and it's over on the WP Tavern, the same URL as before. And they. They've gone to great lengths to make it as COVID accessible as possible.
There's free testing stations. They're going to obey the guidelines in place in Portugal at the time. So if that doesn't mandate certain things and they won't try to mandate them, but everything that could be taken outside is being taken outside. So the canteen and the, in the meals and all of that is going to be done in the outside, which is great.
Cause it's Portugal and it won't rain. Thankfully it's not happening like in Dublin or London or something. Sorry.
[00:26:08] Amber Hinds: Oh, I was just gonna say, it sounded like they're going to be pretty strong on the mask requirement. That's what it sounded like when I listened to that
[00:26:13] Nathan Wrigley: episode. So on, on the inside, you are going to taken great care to count the number of seats in the room and allocate the propo an appropriate amount of space and yeah.
Masks basically, please wear a mask, I think is the general guidance. I don't know what they're going to do in terms of shepherding people away. For some reason or another decide not to abate, that must mandate, but that's the intention is take a mask and and hopefully it will go according to plan, but this piece is slightly different.
This is on WP Tavern, Sarah Gooding writing about it's called WordPress community team reconsidered as guideline for impersonal regional word camps, obviously the whole word, camp thing, word, camp, London, word, camp, whatever, just, it just fell up, fell apart over the last couple of years and trying to rebuild it is going to be really difficult.
Probably a lot of the volunteers have fallen away. The interest has to be rekindled. The purpose, goodness knows how many new people have come to WordPress in the last 24 months who don't even know that these things exist. And I think from reading this article, it feels like the team are going to try and model.
There are events to resurrect everything. So they gave an example of Switzerland, which apparently has four forward camps in various cities. And if I read it correctly, the idea really is to try and get a Swiss version back up and running in a sort of expedited way so that at least something can happen.
So hopefully, we might get a word who knows, you don't know, we might get a word camp UK or word camp England or something, which we definitely don't have at the moment. We've got the word camp Europe, but if something like that were to happen, I would fully support it. And I think going local. It looks like an Amber you'll stay in local this year.
Rich has gone a little bit further a field. The way that my feeling is at the minute is I'd feel happier going local. Cause I've, I've got a family and I don't want to have to isolate in a hotel abroad or anything like that. So anyway that's what this piece was about. I don't know if anybody wants to comment on that or we can move on.
[00:28:13] Amber Hinds: I was just going to say, I thought the thing, like the main summary of it that I took away was that they're going to try and be less one size fits all. And they were in the past where they had more strict guidelines about maybe they wouldn't allow a city to do one. Cause they'd say, no, you need to join up with this other city that's in your area and do it jointly.
And now they're going to be like, if you want to run one. That was my takeaway. I don't know if that was what everyone else took from it.
[00:28:42] Anne McCarthy: Yeah. I was having a similar takeaway and also just I'm very excited to see what this looks like with more, what I'll use the word like resiliency built in where it's like we've had to do these online.
What do hybrid events look like in the future? Will anyone stay solely online? What sort of pathways will we provide for folks to participate from afar? Like I think there's a lot of interesting and creative opportunities here. And part of what Amber is just not a one size fits all approach.
And this is one of those examples of one of those moments where I'm paying close attention to. Mainly because I want to see if we are changed as the WordPress community to actually act with the pandemic and coming out, not even coming out, but as we grapple with what is now happening.
And so I think this is one of the things where I hope we just don't go back to what we did before and, wash your hands of it and be like, we're good pun intended. But I think there's one of those things where I really hope we can bring people along, because I know for me events exhaust me.
I'm very introverted takes a lot out of me. So for me, I love online events because of that, our love options to participate online, whether that means going back to my hotel room and listening in a dark room and, being able to absorb the content. So without fully missing it. So yeah, I'm very curious to see how it evolves, but I also have a lot of respect for those who run these events and how much work it takes.
So just wanted to add that
[00:30:07] Nathan Wrigley: in. Thank you. I've not been involved in the organizing of any word camp type event, but I know quite a lot of people who have been, and I think constraints have been. Arduous to the point where some projects perhaps that ought to have happened have been given up on in the pre-planning stages.
So maybe as you said, under the relaxation of things and just making it somewhat easier would be quite good. A couple of points on that feature was saying that in December they had one at the time of a peak. It's interesting. It was still allowed. That's in Seville and masseur, impose guidelines were respected and there was zero cases after.
Okay. Unlike the state of the word, right? Yeah. And an anonymous user over on Facebook said, will the speakers be required to mass while speaking? I don't actually know the answer to that, but I'm guessing the answer's no exemption for those who, for whom bro, mask wearing is difficult because of breathing again.
I would imagine the answer is yes, I would. I would have thought that would have been the common sense approach go over to. WP tavern.com/podcast. And you can listen to everything. I did ask all those questions, but regrettably, the exact answers have fallen out of my head since I recorded it. There you go.
Rob in agreement with on their hybrid events would be. Okay. And Beth, sorry, Beth. You have to go to chats.restream.io forward slash FB ever. So easy pithy URL, which is forever going to be implanted in your head. Use that and you can let us know who you are, but thanks. So thanks for that. Okay.
This is this. Wow. Just, wow. We got, which is one of a multitude of WordPress solutions to translate your website. Off the bat, I'm thinking of WPML. I think that's the one that seems to in my head be the one that seems to be everywhere, but WPML we lot, there's several others. But we got this very recently.
It was 24th of March. So just a couple of days ago, they've announced they 45 million. Euro. It's not often you hear the word Euro related to something like this. It's always in dollars, a 45 million Euro investment from a company called Patek partners. I've no idea who they are, but the founder Gustin props, he said that the company is profitable.
They've got twenty-five thousand customers paying wow. 60,000 websites using the company's products, including and listen to this laundry list. IBM, Microsoft Spotify, after Steve Martin, I don't know who that is, but he's probably quite famous and Volcom. So up from the previous seed round that they had was 204, sorry, $450,000.
So you can see the chasm that this business has managed to jump over in the last what's that five years. And we've had a Gustin on the podcast. So all I'm doing really is raising the awareness of this. If you're a. Translating your websites, which I guess if they're international, you probably want to be, this is now really going to be, marching forward with new roadmaps and development prospects.
So that's my bet on that. I'm going to just hand it over, go for it.
[00:33:30] Anne McCarthy: I'm curious how this impacts multi-lingual support as part of the larger WordPress roadmap and what we can learn from it's really exciting to see this be poured into as someone who only speaks English, but travels to all places where English is not spoken language.
I'm always appreciative whenever I see translation. So it's something I feel pretty passionate about getting in more places, especially in terms. Democratizing knowledge and all that sort of stuff. It's more Google thing, but I still think we should all worry about that on the internet.
[00:33:58] Nathan Wrigley: Yeah. Yeah. And this
[00:34:00] Amber Hinds: is all, it's like AI translation, right?
It's not human translation.
[00:34:05] Nathan Wrigley: It's a mechanism to, to translate things. So you can do that, but it's also a way, if my understanding is correct of putting the translations on the site. So it'll, I think, does it not also enable you to have the little flag icon where you can pick, I want to see Italian and Portuguese.
Yeah. And then
[00:34:24] Amber Hinds: it, but I guess my point, so it's like Google translate and that it's auto translation as opposed to having the site owner load in alternate versions of their content.
[00:34:35] Nathan Wrigley: I'm not sure on that point.
[00:34:38] Amber Hinds: Yeah. So I think it's, I think it's definitely really interesting.
I think anytime that people are fundraising in this space, it. I always feel like this is where other people talking about. And I know you've had people on this talk about, some of the acquisitions, and how it lends more to the maturity of the space. Of course they have a SAS that's outside of, it's not just the WPML plug-in or it's not theirs, but they're multi-lingual plugin.
But like I do think it is interesting to see an investment happening in our space of this size for.
[00:35:22] Nathan Wrigley: Paul Charlton over at WP, totsy said, it's both, you can auto translate manual translate or pay for the translation. So it sounds like it's of a bit of everything. I was assuming not being a user of it, that it was also the sort of conduit for getting the translations in behind the little flag icon and putting them onto different parts of the website.
I just, that number to me is just draw jaw droppingly large though. If you'd have asked me to pluck a figure out of thin air for what a seed round for a WordPress translation plug-in, and maybe they are the number one, maybe they're the number two. Maybe I don't really know, but my guess would have been significantly smaller than that.
And as you said, Amber, it just speaks to the amount of money that people are willing to throw at WordPress solutions. Yeah.
[00:36:08] Amber Hinds: It sounds big, but if we look at that, like right there, you have highlighted that in 2021, they had 10 million in ARR, so annual recurring revenue. Yep. So really. Like 45 million is not too many multiples above that.
So I think that's really where that number comes in, which, if you're someone who's thinking about investment, which is something we've been doing a lot of conversations about internally and research, right? That's where you have to be. Like, if I wanted to get a big investment, like I think looking at that multiple is interesting too, and that provides.
Important framework to how much money they got. It's not like they just have the 40,000 active installs of their plugin. Many of which are probably free users. A lot going on behind the scenes. Yeah.
[00:36:57] Nathan Wrigley: And buried in a sentence, which you spotted a umber is also the fact that I've probably just misrepresented and Ms.
Solar is, it's a WordPress thing, obviously a lot bigger than that because it mentions the fact that they're they're working primarily WordPress, but also Shopify web flow, which just seems to be growing at an incredible clip. And they've got Paula and they've got a growing user base on Squarespace, Wix, Magento, big commerce square online, which I don't know anything about in Salesforce.
So they're everywhere all at once. So maybe this is not to be quite so unexpected.
[00:37:31] Amber Hinds: And that's the interesting question to read all those companies that you flagged before. IBM, Microsoft, Spotify, Steve Madden, and Volcom, or any of those WordPress blogs. No, I don't know. It may not be their main.com.
It might be like a sub site or something, which is, but it's also possible that none of those are WordPress websites and most of their revenue is coming outside of WordPress. Yup. Yup.
[00:37:54] Nathan Wrigley: Yup. So you've got to tell me who Steve Medan and
[00:37:58] Amber Hinds: it's a clothing designer, right?
I thought
[00:38:01] Nathan Wrigley: it was like Joe Rogan or Hollywood.
I thought it was, oh no, he's a poodle.
[00:38:07] Amber Hinds: Who's there
[00:38:10] Anne McCarthy: to shoot.
[00:38:15] Nathan Wrigley: we've all got a guest. No, he's a sports player. No, he's definitely making shoes. He's in Hollywood.
[00:38:21] Anne McCarthy: John Madden.
[00:38:33] Nathan Wrigley: oh, that's true.
[00:38:36] Amber Hinds: For a second there. I was thinking, I was about to show off how knowledgeable I was about sports ball when I said, oh,
[00:38:44] Nathan Wrigley: rich. Yeah.
[00:38:47] Rich Tabor: 45 is a huge number, I think, too. But also when you look at the integrations, like they have an integrations page and it's even way more CMS is in what is listed here in the article. 20 or so different CMS is that they're targeting and really, it looks like, and maybe investors, I think in the same thing, that this is the potential winner for translations across the web.
And it seems like that's the direction they're growing outside of WordPress, for sure. Yeah. And it's also interesting, with the roadmap, with Gutenberg and WordPress and how multi-lingual support is going to be a core implementation. In phase four, we don't, don't know exactly when phase four is going to be because we're taking a little bit longer on some of the other earlier phases right now, but it's just interesting how much of a focus is being geared up in that direction, which is also a really good thing for WordPress and.
The
[00:39:39] Nathan Wrigley: web. Yeah. I I imagine that if I was solely focusing on WordPress the phase four of the rollout with multi-lingual baked into core, that would keep me awake at night. I think so diversifying out to all these other platforms would at least spread the spread the load a little bit away from WordPress.
Should we finally get to phase four at any time soon? Yeah. Okay. Next piece then is we were talking about word camps just a moment ago. I just wanted to raise this one. It's apropos of nothing really. It's just that WordCamp Europe, which we now know rich and extended family are going to be attending, which is happening in June.
This year in Porto Portugal, this is an article on X WP, and I just want it to bring it to your attention because it turns out that X WP being a distributed team have members all over the place, but it turns out that one of their team happily lives in Porto. And so they put this article together about all the different things that you can do when you are important.
And so it's like an inside track. And when I go to all these different places, I've been to WordCamp Europe and a few of the local ones. That is one big thing. As soon as you step out the hotel door, unless you've got like a lonely planet and are really prepared to do the research, you do find yourself I just drift to the WordPress event because that's where I think all the people are going to be, but having a little article like this is really nice and right at the bottom, just after the where's it gone dah just, oh, I dunno.
Here I can find it. There's a music festival, which kind of dovetails quite nicely. So if you're into live music and they've got all the big bands, including my favorite ones. So anyway, go and have a look at this article. It's over. You got to share your
[00:41:24] Anne McCarthy: favorite
[00:41:24] Nathan Wrigley: band. My favorite. Yeah, my favorite band.
Let me see if I can find it. It's my favorite band. It's a band called pavement. Yeah. Maybe nobody's ever heard of payment. Can I listen to them master go and listen to that. My favorite song of all time is a pavement song. It's called spit on a stranger.
[00:41:44] Anne McCarthy: Amazing. And
[00:41:46] Nathan Wrigley: it's not
it's not aggressive. It's beautiful. It's absolutely lovely. But they're going to be playing along with a whole laundry list of other people, but look, just things to do, like what to do after WordCamp Europe, they're recommending a mountain range. They're commanding a boat trip to take as a salad that you can go and look at, if you're in wine, nice places to go and eat this place and that place, which if you don't do some of these, I'll be sorely disappointed.
I'm making my list this week.
[00:42:19] Amber Hinds: Yeah. You'll have to report back on what you did off this. Yes.
[00:42:24] Rich Tabor: I'll make a review of the article.
[00:42:26] Nathan Wrigley: I did. I did just thought it was a nice endeavor. There's no girl that they don't have any business writing a piece like this, but they did. And I think that's absolutely brilliant.
So commendations, okay. This just before we get into the buckle up territory of the podcast this week, I'm speaking to WordCamps WordCamp us, which is happening two to do. Tell me when somebody tells me when we're nine through 11. Oh yeah. It says it in big letters at the top, like September 9th through to the 11th.
Exactly where it should be as well. Is San Diego, the word camp us is moving to San Diego. Are they still doing the two year cadence thing? Will it be there for the next couple of years? Like they've done in the past. Okay. Back in the real world though, San Diego. So I'm guessing that at this time of year, it'll be hot, and the sun will be out, but they're looking for speakers.
And if you want to get on as a speaker, you have got not long. Actually you've got just over what two and a bit weeks, it's got to be done by the 17th of April, 2022. And the page that you want is us.wordcamp.org forward slash 2022. In-person hopefully with live streaming for those that cannot attend.
So it looks like they've got the perfect match for you there. And sometimes just run away to the whites of the dark and drew money. But if you want to speak, if you've got a burning desire, you've got just over what let's say about 17 days or something like that, to get that. Okay, intake of breath, everybody.
We're going to straight into politics, which is something that we're probably ill-equipped to deal with. This. This kind of came out of absolutely nowhere. I've never seen any story like this in the WordPress space. We're insulated from more or less anything terrible really going on in the world.
But this story kind of threw itself at the word press community. This week. I'm going to, I've got lots of different articles to talk around about, but I'll start here. This is WP Tavern, Sarah Goodings take it on the 23rd of March and it was a bit of a moving story moving in the sense of it wasn't stationary.
So it was called wordpress.org removes Russian pro war plugs. From the directory. Okay. Where to begin somebody over the course of the last few weeks, decided it would be a good idea to create a plugin called Zamia could be pronouncing that wrong, but it's Zed a M I R Z a M I R. And what it purported to do.
And I can't tell you what it actually did because it's now gone. It puts a Zed symbol on your WordPress website, and I believe that's all that it did. And I say all in the sense of it didn't do any more, not, oh, that's all that it did. And that. Seemingly would be fine. Why would anybody complain about putting the letters Zed?
You say Z, right? I'm going to say Zed. Cause that's what we say. Putting the letters out on our website. It turns out that the, this symbol has been co-opted over the last month. And if you've been watching any of the news, you've probably seen infantry and artillery rolling through the Ukraine from Russia and Belarus and for reasons unknown to me, the, this symbol, this is that symbol that has been painted on the vehicles, presumably have some way of identifying the origin of it.
So as not to attract friendly fire, so this plugin came onto the scene and it was spotted by Carl Hancock, who is one of the founders, if not the founder of gravity forms. And he didn't like it. He thought that this was a plugin, which really had no business because of the political nature of what's going on over there.
And so he flagged it to the attention of the people in the repository now, fast forward. And it was deemed that it was okay for a period of time. The response that came back was basically, it doesn't seem to be disobeying any of the guidelines and that would appear to be potentially the case until you dig a little bit deeper.
And a lot of people did dig a little bit deeper. They found that answer was not what they wanted to hear. So they pushed back and said, look, we think that this really should be removed. And so at some point Josepha stepped in Josepha Haden, who is the executive director of the WordPress project. And she basically said, Nope, okay, we've got more context now.
You've actually. We've actually learned over the period of the last few days that this symbol is being used for this. We didn't quite realize it was that symbol was quite as toxic as it turns out that it is, and it got polled. Okay. That's as far as the story developed was, there's nothing much more that happened within the story, but you can imagine the sort of comments that you might get on an article like.
Some people were outraged that it had ever been allowed to be there. Other people were outraged that it was taken away. And I don't want anybody on this episode to crucify themselves publicly. So be, we're all going to be careful not to hopefully say anything too inflammatory, but I'm going to just going to put it out there.
What do you make of this? What do you think the right position at the time was? Do you think there's lessons to be learned? Do we need to have guidelines in the repository for plugins themes? What blocks, whatever it may be, which specifically catch this stuff on the way in and with that minefield delicately laid out in front of you all.
I urge you to step into
somebody
[00:48:33] Anne McCarthy: I have, if you thoughts, actually, I don't know. This is I am, I will preface this by saying I'm extremely American and also I've missed, I was off during all of this, but I caught up last night as part of preparing for this episode. And this is one of the things that really gripped me. I took a symbols and consciousness class in college, and the reason I bring that up is because I think sometimes it's easy to dismiss symbols.
But they're actually incredibly powerful getting my brand name. I think about everything. Symbols are Incredibly powerful mechanisms for social movements for things happening in the world. So I think it's very important to not just dismiss it as a symbol, which I've seen some folks do. They hold a lot of power.
They always have throughout human history. And I think it's really important to acknowledge that and to take it very seriously. Another thing that I've actually really gotten into the trust and safety space, just because something's happened with section two 30 in the U S been intrigued by responsibility there.
And one of the neat things that I've heard from other. Particularly social media companies. And since automatic is the owner of tumbler now one of the things that I've started seeing is how there's groups cross social media platforms that will work together. They're external. Usually external partner will unite different groups around like trust and safety things.
So if there's a rise in hate speech and one platform, it's typical that it will bleed into the others. And so there's a way to be more reactive. It's almost impossible in many ways to be proactive at a certain point, but the key is like reacting quickly. And so I'm intrigued because we're press, hasn't had to.
Deal with this in the same way as social media companies have, but this root problem, which is something new came up, it got into the system. How do we react is very, this is like we have 2030 of dealing with this. And I would actually argue it's more in the last 10 years that tech companies have started taking that seriously.
So I think there's a lot to learn and a page to be taken out of those books of what social media companies have done. There's one that's US-based, that's like Stanford, internet observatory, or something like that, but they specifically deal with things like this. We get the former head of trust and safety for Facebook.
I think leads that I can't remember his name right now. It's Alex something. But yeah, I think we should, we need to start when we need to What does this look like in open source? What are the vectors where someone can take advantage and seeing as a chance to evolve? Yes, this was not caught by the current rules, what needs to evolve.
And I think that's the true sign of growth and an adaptable, resilient community is one that can evolve over time as things come up. Yeah I'm keen to see what we can learn. And also Matt said in post status this will happen again. Mistakes will be made. I can, he's I can a hundred percent guarantee that and he's right.
And I think the key is shortening that time. Around mistakes, around amplification. And I think we're lucky that folks in the community spoke up. And I'm appreciative of those who were willing speak up. Cause I think it can be tricky to do but yeah symbols matter and it might have started as one thing and transfer to another thing.
And from what I understand, the swastika was the same way.
[00:51:39] Amber Hinds: I mean we were a religious symbol for Hindus. Yes. Which has very different meaning to them than it does to a lot of the Western world.
[00:51:51] Nathan Wrigley: I've just put out just for clarity there on, but it's almost the same, but imagine flipping it through 180 degrees, it's.
Yeah.
[00:52:04] Amber Hinds: So Andrew commented in the chat. The problem is free speech, which is what I saw a lot of the back and forth or people that were saying maybe it should stay. And then, of course here in the U S it's all like first amendment, right? And I think this is really, some interesting things for us to think about.
First of all, WordPress is a global community. It's not an American community, even though there are a lot of us here, we don't own it. We're not the only people who contribute to it are touched by it. And so I think we have to think outside of the lens of what we want, might want to say as Americans, but I just.
Yeah, I dunno. This is where I certainly will out myself as somebody who, I don't think that everything is free speech. Like at some point you have to acknowledge that things hurt people. And that's where I think, and that was, I think the guideline that they ended up taking it down, was it having something to do with being kind right?
And yes, it is true that you don't have to put it on your site if you don't agree with it. But at the same time, like seeing it there in the repo could maybe have negative consequences for people. And so I think we have to think about that too. If somebody is just going and they're searching for something and they if they start typing the letter Z.
On wordpress.org/plugins or in the back end of their website. And it pops up because we have auto submit on the search and that's the F you know, I don't know, was it ranking that high? Probably not, but that's the first thing they see what is the implication and how could that harm someone emotionally?
And I think that's, and then what is the actual benefit of the plugin on the other side, and I do understand when some people are worried, it's a slippery slope. At what point are people going to come back and be like, I don't want, what did. And what did they say in the initial response, like about plugins that support LGBTQ or I didn't know this until I saw that there's a plugin that allows you to embed porn or press my site, which I had no idea it was allowed, but I guess it would be so I, I do see that a little bit, but at the same time, I feel like we also have to think about what is the harm that could be done by something.
And, I would assume that most of us would agree that this a similar, like a swastika plugin wouldn't show up. And if this has a similar connotation internationally, then probably it also shouldn't be allowed.
[00:54:40] Nathan Wrigley: And rich. Have you got any thoughts on this?
[00:54:43] Rich Tabor: Yeah, agree. I think ultimately anything that promotes war violence hate I don't think they should be there personally, so let's just smile my line where I cry.
I don't want to cross that.
[00:54:59] Nathan Wrigley: Yeah. A couple of things which occurred to me is. A month ago, this, the letter Zed was just a letter, right? It had not been co-opted and it hadn't been made into this thing. And if you, I think it would have been fairly straightforward to have missed that fact, if you're not a regular consumer of news.
And you're not watching the television news, seeing it, I think it would be entirely possible that you didn't know this fact. And so I can understand how it may be got under the radar. That's the first thing that occurred to me is that I wouldn't necessarily have known that, a particular symbol in some part of the world, albeit this seems at the minute to be consuming every new cycle that's possible.
I can see how that would have happened. So I don't really know whether or not it should have been caught and whether or not the process happened quickly enough. On cat shit. But I think rich in your words, there, it was, it's harmful, it's causing hate. We wouldn't want a swastika plugin.
And I think demonstrably, we can see what's going on in the Ukraine and it may be that nobody sees that favorably. So it sounds like you were trying to get in again,
[00:56:19] Amber Hinds: that I was just going to say, I think on the, that wasn't caught quickly enough. I watched some of this on Friday and post status and then some of the conversations and I popped over to WordPress slack to just observe.
And it was less than 24 hours, which to me, I feel like that's a great response for a volunteer-driven community. Sure. It would be great if it never went up, but at the same time and I think that's to Matt's point when he was saying, makes mistakes are made, but it's not like it sat there for while.
And people refuse to rethink their original position for a week. So I think, I think that was good. I also think it's good that Carl spoke up and he reached out and then when he didn't get an answer that he thought was satisfying, he like took it other places. And he's is this just me?
I don't agree with this. What do other people think? And P some people were sharing it on Twitter. Some people put bad reviews on the plugin, which is, I think what we do, right? This is part of our process as a community. So I feel like overall, like the way it was handled, I was satisfied with that. I thought was like, it moved forward in the way I would expect it to
[00:57:28] Nathan Wrigley: Yeah, I think the point about the volunteer base for this is a crucial one.
In the, if this was like a commercial entity and we were, I dunno, allowing ads to go onto the Facebook network where people are paid to sit in a seat and monitor that sort of stuff, then it might be. Inexcusable, but perhaps we get a little pass in terms of time only for that I've just noticed actually in Joseph has response, just undermining what I've just said there slightly, she says the plugins description, which, and I quote, shows the Zed symbol to support Russia eluded the initial plugin checks.
So that's a little bit of extra context in there, which yeah. Maybe want to be up for debate at some point in the future. Now, following on from that this, by the way is what the plugin did look like. It was captured as everything is on the way back machine and apparently those. The color scheme, as well as something that in the future, you'd be more mindful of the new perhaps would have been two or three weeks ago how the burns wrote a piece and I'm going to bleep myself.
She's called it Russian plugin, go F yourself. Now, I don't know if you know how the birds, she has a website called web dev law. And she's one of my favorite speakers. She has decided for good reason that she no longer wishes to be part of the WordPress community. But if you can find her blog, it's web dev law.uk, not.co.uk, just.uk, you'll find the piece.
It's probably one of the most recent pieces that she's written. It was run on the 25th of March and she goes to great pains to illustrate her credentials in having an opinion about this, but also to then go on and explain it from perhaps a not. American perspective because I hear this thing.
What is it? First amendment, forgive me. Is it first amendment? Okay. We have nothing like that. I'm sure we've got certain things enshrined in our law, which enable us to speak modestly freely. And perhaps we have things which cattail that and stifle that speech. Should it stray over some kind of boundary, but she makes the point that perhaps this idea that first amendment excuses, everything really just needs to be thought through a little bit, because there must be a point at which your words stop being sticks and stones, and actually do actual harm.
So I would really encourage people to go look at this. She's quite into how to describe it. She doesn't like the governance structure of what. She doesn't see that as a model, which should be followed. And she's worried that open source as a whole, especially by the U S administration over the last period is being viewed as a dangerous thing.
Just because there's no like red bat phone to pick up to get through to the person to say, we need this fixing and patching right now, open source. We can't do that. I love my bat phone analogy there, by the way, I'm going to use that again. And so she's saying, yeah, we, every time something like this happens, it's a further nail in the coffin from the administration's point of view, looking down to get concerned about things like that.
She says it's nothing to do with three speeches, nothing to do with the first amendment at all. And then she makes more points, but she basically comes back to, it's not free speech. This is not first amendment, it's just blatantly wrong in her opinion. So go and check that up. I don't know if any of you three had a time to read that and whether it affected your opinion in any way, or it bolstered your opinion, but.
Now if not, we'll move on.
[01:01:07] Amber Hinds: Yeah, I read it. I, I thought, more of the interesting stuff, which I think we were chatting about this a little bit pre show, is later on where she's talking about some of the bigger worldwide implications of course what she says is she basically says, automatically leads this and should automatic be Shea sanctioning restaurant.
And I think we have another article we're going to get to in a minute and talking about other companies like doing that, and so I think, it is, she has some interesting thoughts there on the front of like, how much should we be stepping in to these things? And, I guess certainly we're not stopping anyone from creating a plug-in industry on GitHub.
That's good hubs problem. But like when it's on the open source, the foundation website is. It's out there in that way than it is, like the people behind it support it. And I think she's, she had some interesting points here about that and whether, or not more should be done on that front.
[01:02:17] Nathan Wrigley: Yeah. Okay. Rich or an, or should we.
[01:02:22] Anne McCarthy: I do just want to say automatic does not. I just want to make that I wasn't
[01:02:26] Amber Hinds: clear if she meant automatic or she is calling the foundation accompany because it's technically a us nonprofit. Is that
[01:02:36] Nathan Wrigley: the paragraph here that I've got highlighted in, sorry for those people that are listening.
Yeah. I wasn't quite sure where that argument landed because I don't know from a sort of technical perspective what she was meaning there, but yeah, I felt that was a little, I just
[01:02:51] Anne McCarthy: think it's a disservice to the community and all the people who help with it. So it's just something I like to be mindful of.
But also automatic is a big player getting it. Yeah. Yeah. I think we all have a role to play.
[01:03:06] Nathan Wrigley: Rich anything or moving on.
[01:03:08] Rich Tabor: Yeah, I agree with Amber. I think that there is and. A little bit further down in the article. One of the highlights have here is that she asked the question, is there a precedent for a global open source project being brought into the American sanctions regime?
I think that is like kind of highlights what Amber was saying. That's also something that I want to look into. I feel like I'm very curious about what that could be or look like, or I don't know.
[01:03:35] Nathan Wrigley: Yeah. Whether or not automatic could be coerced into doing different things. Coercion doesn't seem to be the weapon of choice at the moment.
Does it? It seems to be voluntary. Most of the companies certainly that I've come across are not being asked to withdraw their product lines or staff or whatever it seems to be happening on a more voluntary basis. And we'll come to a piece now about that. And again, WP Tavern. WPN. So the article is called WP engine Pantheon and other.
Dropped support for Russian business customers. And the list is pretty long WP engine Acquia, which is like automatic, but on the Drupal side, Fastly Gatsby, Netlify Pantheon they've all booted Russian companies off their platforms. And yeah, so it seems to be a growing trend that there's nothing more to really add to that article.
It's just to illustrate the fact that it seems to be a trend. I wouldn't know,
[01:04:37] Amber Hinds: sir. Oh, I was just gonna say, I think circling back on that, the question of should the open source, the global open Schwartz at rich post get involved like this is beyond automatic. Should we no longer allow people in Russia to download WordPress from wordpress.org?
Or if you have a site, can it no longer connect to the plugin repository and get plugins? I don't know if that's necessarily about automatic and wordpress.com, which he's talking about with the open source platform, but should we, as a global community get involved? I think that's the question.
I don't know if I have an answer for that or if it is, but think that's the bigger question, right? And how much does that actually have an impact? I don't know.
[01:05:28] Anne McCarthy: I do think one of the things I've been reading from across a number of things just around misinformation in Russia, and one of the things that I would caution or be aware of is that by shutting down access to open source and open ways of using internet, it actually plays the Russia sand.
So I actually. I have mixed feelings about some of this stuff. I think it makes sense for certain domains. Like I know some folks on the security side of things like automatically added as much as security layers were Ukrainian websites. I think that's awesome. I think there are certain ways of shutting things down that are specifically like maybe Russian government, but I also think there's going to be said for the open web, actually playing a role in providing pathways to, to speak truth and to speak truth to power.
So I actually, yeah, it makes me a bit concerned cause like I've, personally have benefited from being queer and growing up in a spot where I didn't have queer representation. I've benefited from people having access to posting on the internet and being able to read their stories. So I think especially in a time where misinformation is such a big thing in Russia and a well documented thing having pathways where people can yeah, speak truth to power, I think is gonna be even more important than before.
It's tricky though. I can't pretend to know more than that. Yeah, I'm incredibly qualified. Yes.
[01:06:51] Amber Hinds: It's almost like you don't want to take the voice away from the people. We're an avenue for them to potentially speak out about their government or connect with other people like them. It's almost can you figure out, if you have over a certain, no, that's the rating.
You can no longer host with us, but if you're obviously, like WP engine, but you're obviously a blogger who gets like, a hundred hits a day, we're not going to take your side down, even though you're in Russia, right? Like maybe there's some way to do that instead of punishing everyone or locking down their ability to have free speech even more that you're right.
I think, and that you're totally, it plays into Russia, the Russian government's hands to do that and punish the individual people. And maybe there's a way to only do it for large businesses, especially if you are a hosting company and how much traffic the website gets. It's probably easy to tell.
Is this a business that would economically impact Russia? Or is this a person that us removing their hosting from our platform is going to do nothing?
[01:07:49] Anne McCarthy: Unfortunately, this is also where social media companies have been battling this poorly, in my opinion for a really long time. And it's there's always more gray areas than I think any of us can appreciate.
Yeah, no I, there's a, there's this idea of reducing, give people access, but then reduce amplification. So it reduced their reach. So maybe they could have, let's call it a Twitter account, but then their reach isn't as big. So there's like certain they're removed from lists. They can't be found and when such a tags, like whatever.
So I think there's, there are different mechanisms on the web that week that can also be used. But again, who will set that up, what's our role? How do you get a community to go along with that? There's just a lot of things that I think are wildly complex. So I think it's a reflection of our world becoming increasing.
Connected. And I think it was, it always felt foolish that tech would sit outside of these things. And I think in my opinion, tech has always been influenced by these things, including free speech, including how social media companies are set up and how the internet has evolved. So I think it's just now coming to a head a bit more as like time goes on.
And yeah, there's a lot of big things to figure out here. I don't know how it's going to
evolve,
[01:09:02] Nathan Wrigley: but yeah. And like I said, at the top of this article, this is just, it feels new to me, this where, it's not, history is littered with things just like this, but not where the internet was involved quite on this scale.
So yeah, I think we're just going to be baby steps, trying to figure it out. But at this point you have really thought provoking, you don't want to shut everybody off if that's, if that was their. And the other platforms, Facebook, Snapchat, or whatever, I just completely closed down to them this moment.
A good conduit. Anything to add on that rich? Or should we.
[01:09:40] Rich Tabor: Yeah, I'm just, I just was reading through the DP engine statement and they say that they're halting business with Russian companies. So maybe they are trying to figure out how to tap to not just shut it off for everyone. I don't know what that looks like behind the checks, but yeah.
[01:09:55] Nathan Wrigley: Yes. Yeah. So maybe there's some metric there where they can judge, like Amber said a hundred hits a day and it's clearly, I don't know, selling soft toys or something. Maybe this doesn't categorize as quite the same as this other site. So there we go. Drama. For this week it's consumed quite a lot of time.
So I might miss a few of the bits and the pieces out. One of the ones that I just I'll quickly mention, this is above my pay grade. Cause I don't really understand CDNs and all of that kind of stuff. But if you're a, if you're a Cloudways customer, just to say that they've introduced 21st of March, this piece came out.
So it's. Just over a week all new, it says the all new CloudFlare enterprise out on for faster and more secure hosting. I fail. I'll probably, maybe come back to this on another day, but it looks like they partnered with CloudFlare. So if you're on a Cloudways account, you can now access all the DDA D dos mitigation and firewall and all that kind of stuff.
And it appears that there's quite a lot of people who are using this product who are very happy with it. That's all I've got because I don't really understand it. But if any of you have something more knowledgeable to say, go for it.
That was tumbleweed. Let's move on. Great. I'm glad I'm not the only ignorant one. That's perfect. Just a couple of little self-promotional bits. Forgive me, but I do want to mention them very quickly. The page builder summit, we've got the summit. We're on version four. It's coming back round on the 20th to the 24th of June.
You can find it at page builder's summit.com. And if you go to that site, you can join the wait list. If you're really keen, we're trying something new out this year and that this is really micro presentation. If you've got something page builder related, they're just like this one little thing, this little trick or tip or something that you feel people ought to know about.
So some curious thing that you've stumbled across. Not sure if anybody is widely knowing that this thing exists could be about the block editor could be about BeaverBuilder element or whatever you choose then head over to Pagebuilder summit.com forward slash contribute. And we've got a little option to submit like a two minute video, just of some cool little thing that you did.
Anyway, if you fancy doing that, w sorry, page summit.com forward slash contribute. And one other thing, I've got a chat she's in the chat Peacher, and I are doing a live UI UX presentation tomorrow, the 29th of March, more or less now, but tomorrow we're in the future. We're going to be doing a presentation all about well featured.
Rips apart sites from a UI UX point of view and says what she likes and what she thinks could be improved. So join us for that same URL, WP Builds.com forward slash live. And let's go quickly on to this one, which Amber has sent in our direction. Now, Amber, just for full clarity, I've told you this before we click go, but we covered this last week with Chris Wigman.
He brought it to our attention, but we didn't really get into it. Cause it was, we were at that point where there was no time left at all. So just run us through this. We've got a piece it's justice.gov, which sounds like a very official URL justice department issues, web accessibility guidance under the Americans with disabilities act and it's in font size.
[01:13:29] Amber Hinds: Yeah, I know it is. It is not exactly the good example of an accessible website. And I actually, I thought it was really funny because when they first launched this guidance, so this is the us department of justice who is entitled with enforcing the Americans with disabilities act. If you scroll down a little bit, there's a link to where you can read the full guidance.
And originally when they launched that, the only word that was linked was the word here. And I think they got a little bit of feedback about when you link the word here, that's called an ambiguous anchor link because about two days later, the link was correct. So
[01:14:08] Nathan Wrigley: as you can see,
[01:14:08] Amber Hinds: accessibility is an evolution and even the justice department is working on it.
But I think, the biggest thing about this and we had Lainey Feingold, who is one of the most well-known attorneys in the digital accessibility space in the United States. She's been practicing for almost 30 years, I believe. She was, she perfect timing actually spoke at a WordPress accessibility meetup.
And she, she was very optimistic about this. She said that she had gone to a presentation with the justice department on Friday, the day they published this. And one of the notable things for her was that they never used the word place. So before this, a lot of times when people with disabilities would Sue a business for having an inaccessible website, they would try and get it dismissed for a couple of reasons.
And one of them was the ADA doesn't state that it has anything to do with AXA websites. So therefore it doesn't apply. So this obviously is literally saying it applies to websites and. To the other big thing was, they'd try to say the ADA only applies to businesses that have physical locations, so it might apply to websites, but only if you have a physical location.
And so her big takeaway was there pulling it away from physical location. And so I think, it's definitely worth referencing and I felt like it's a good positive first step and hearing what she had to say. I thought it was. And then I shared another article with you, which might be a better transition.
And this is from a gentleman who worked at the department of justice in the nineties, and he actually authored the original ADA guidance on this. And he did not feel like this went far enough. And he actually was like, they basically reiterated the same things that we've been saying forever, which is that it does apply and they didn't add any extra teeth.
And his thought is that this means that they will not. They're not going to do anything more than that. That was his thought. But one of the things I thought was interesting is he talks about what he would like to see, and he wants to see stricter requirements. And he was like, and it won't have much impact on small businesses who use like WordPress websites, because it will motivate all of the platforms.
To make their stuff more accessible. And my big takeaway was one, he doesn't really understand how WordPress works because it's not just WordPress that has to be accessible. It's the themes and the plugins and like all these things. And I was like, and a bunch of them are created by volunteers who aren't getting paid.
So where's their motivation to go correct their stuff when they're not. Selling it. And then also the fact that so many accessibility problems come in the content is another thing, but I just, I thought this was a really interesting follow-up that was an alternative to some of the takes I was seeing on the web on the very excited like justice department saying, yay.
It applies to websites.
[01:17:09] Nathan Wrigley: So just to be clear, because again, I'm not in your jurisdiction and I'm not even particularly cognizant of what the UK directors would be very specifically, but you're saying that the takeaway points here are that if you, your website is now considered almost like a premises.
You, you have nowhere, you have no clever legal way of walking this back and saying, but I don't have a building. That's irrelevant. Now you've got a website and that's all that you need. Yeah,
[01:17:40] Amber Hinds: the thing that is the hardest part about it. And this is what I think he was criticizing is they don't explicitly say, so we have another law called section 5 0 8, which applies to government funded websites.
So like higher ed or any sort of government website. And that specifically says you have to use web content, accessibility guidelines, 2.0 AA 2.0, because it was a long time ago when it was written and they haven't updated it. But it like specifically says, this is how you confirm that you are accessible and you're meeting a law.
So what they said this last time in the new statement and on the new website is they say, it's basically up to the business or the website owner to determine what accessibility is. You should reference the web content accessibility guidelines, but they don't explicitly say that. And that's where he's saying, this is a problem.
Like we need to literally say you have to do XYZ because we need something that's measurable. So I think there's still going to be problems and they'll still be people trying to argue this is accessible or it's not because there's not a solid line, but the big thing is, yeah, it's pretty much saying that if you do business in the United States, then your website needs to be workable for people with disabilities.
[01:19:02] Nathan Wrigley: Thank you so much. That's great. I was going to do it fast running out of time. I've actually got to end a couple of minutes earlier today. So this is perfect for that. So normally we'd end about five or six minutes from now, but I think we'll we'll knock on the head at this point, unless any of you guys have got something that you want me to desperately share otherwise.
[01:19:24] Anne McCarthy: I want to briefly plug something.
And then if you'll pop it up, Amber, just cause this relates to all of what we're talking about in terms of like practical, WordPress, go look at this, they'll help with this. If you can go stay tuned, but it's about improving the accessibility testing process itself. So thinking about accessibility, one of the things you have to do is even take a further step back.
Kind of what you were saying, where it's it's obviously the person doesn't understand WordPress works. So it's like, how can we help actually testing process in terms of even finding the issues? Because right now that was flagged by the accessibility team as being very cumbersome. So I just want to plug this out there.
Again, I've been gone most of this and then went away, but there's a lot of activity on it. A lot of folks diving in with different solutions and discussing what can be done to improve it. And I want to give props to. And Joe who both talked at length with me and answered all my questions.
And we're a part of even having this discussion. And Amber, thanks for expanding on all of this. It's really interesting. And it, particularly that article from someone who helped write the guidelines, I always find that really fascinating. Whenever you can hear from someone who has helped think about these things in such depth.
Between the article and hearing you talk, it's really awesome. So thank you. I
[01:20:35] Nathan Wrigley: love doing this show just cause I got to learn from so many people so much to learn you. It doesn't matter how good you are. My takeaway from this show is I want to live in Rich's house. I know you have the best background, just look at it.
It's just really nice.
It's really nice if we could. Yeah.
[01:21:00] Amber Hinds: Sound dampening boards thought those are
[01:21:03] Nathan Wrigley: they do. Yeah. Yeah. Full Monte. That's nice. We have to do this terribly embarrassing thing at the end of every show. It's not that embarrassing, but we have to wave. Does everybody mind giving us a bit of a way we have to do it all at the same time?
There you go. That'll do that's more than enough. Thank you so much. So big. Thank you to rich. I hope that it wasn't too traumatic for you and actually to be fair rich, you came on the show with. The biggest opportunity to put your foot in your proverbial mail fund. So it's not normally quite as it's not hobbling across politically.
She usually plugins and CSS and stuff like that. And obviously, Anne, thanks for joining us once in a while. And the Amber's really appreciate it. This episode will come out tomorrow morning, 7:00 AM UK time. We'll repurpose this podcast and you can find out about that WP Builds.com forward slash subscribe.
And then you've got the wrong URL. So from me, from rich, from Anne and from Amber, thanks very much. See you later.
Support WP Builds
We put out this content as often as we can, and we hope that you like! If you do and feel like keeping the WP Builds podcast going then...
Thank you!