This week's WordPress news for the week commencing Monday 7th March 2022
Another week, and we're bringing you the latest WordPress news from the last seven days, including…
As this is episode #200, we thought that we'd do something a little special and so we've got a Giveaway for you. Win things from Yoast, StellarWP, Kadence WP! Yay! Check out the Giveaway Page – 80323-wpbuilds.mystagingwebsite.com/200
Should WordPress remove the 'beta' label from the Site Editor?
Is WordPress.com going to be creating an app store in the near future, and if so, would this be good for the .org side of things?
The Museum of Block Art has been released and it's a great way of seeing what you can design with core blocks.
What facts end with the answer 200? We explore a few of those in show today…!
There's a whole lot more than this, as there is each and every week, and you can find all that by scrolling down and clicking on the links!
This Week in WordPress #200 – "200 – there's nothing more to say…"
With Nathan Wrigley, Taco Verdonschot, Karmen Kendrick, Birgit Pauli-Haack.
Recorded on Monday 14th March 2022.
If you ever want to join us live you can do that every Monday at 2pm UK time on the WP Builds LIVE page.
WordPress Core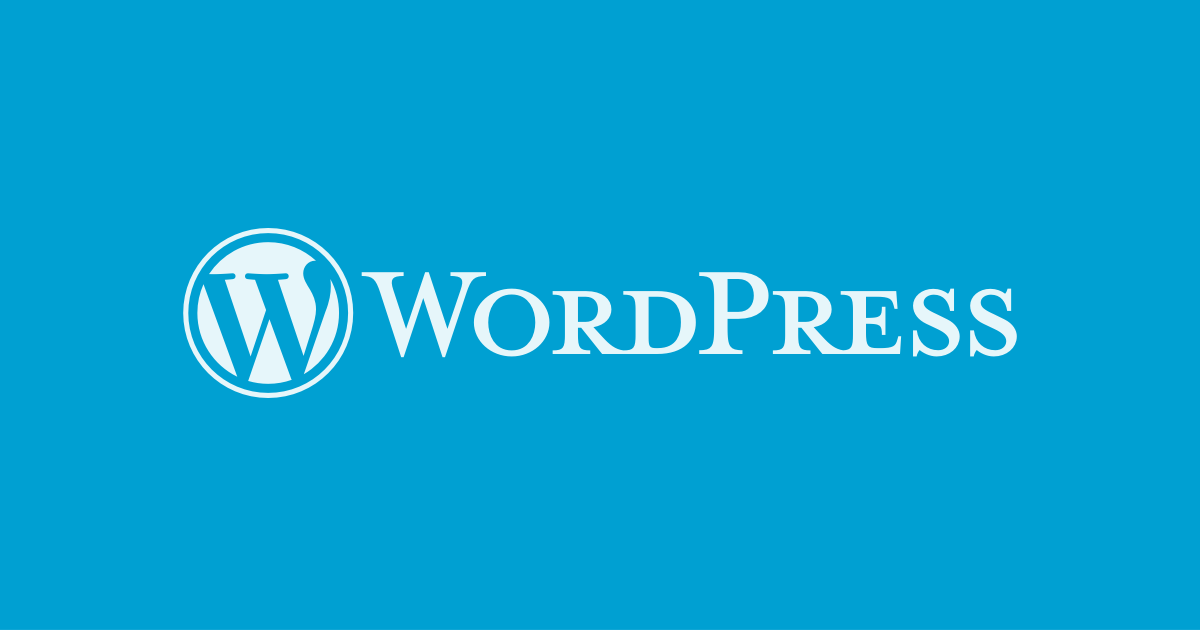 wordpress.org
WordPress 5.9.2is now available! This security and maintenance release features 1 bug fix in addition to 3 security fixes. Because this is a security release, it is recommended that you update immediately…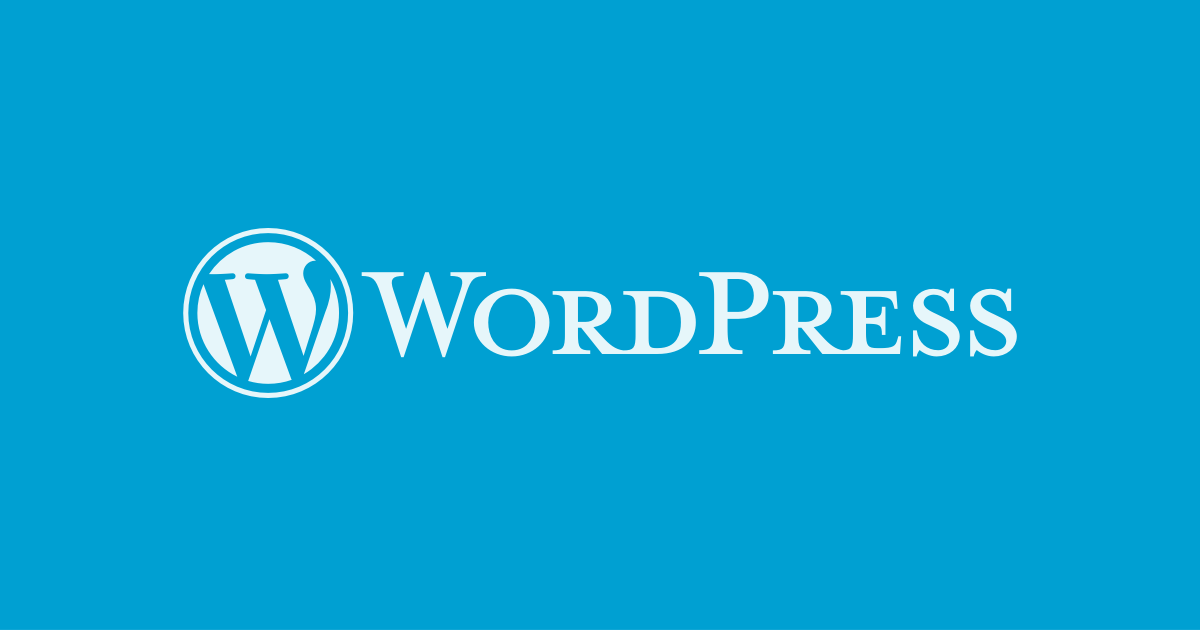 wordpress.org
WordPress 5.9.2is now available! This security and maintenance release features 1 bug fix in addition to 3 security fixes. Because this is a security release, it is recommended that you update immediately…
Community
Plugins / Themes / Blocks
wordpress.org
Displays a banner and link on your site to show your support for Ukraine…
wordpress.org
Displays a banner and link on your site to show your support for Ukraine…
deliciousbrains.com
WP Offload Media 2.6 includes a new BuddyBoss integration, improvements for offloading files outside of the Media Library, and compatibility with WordPress 5.9 and Full Site Editing…
deliciousbrains.com
WP Offload Media 2.6 includes a new BuddyBoss integration, improvements for offloading files outside of the Media Library, and compatibility with WordPress 5.9 and Full Site Editing…
Deals
Find a deal in our searchable / filterable list. It's like Black Friday, but every day of the year!
Find a deal in our searchable / filterable list. It's like Black Friday, but every day of the year!
Security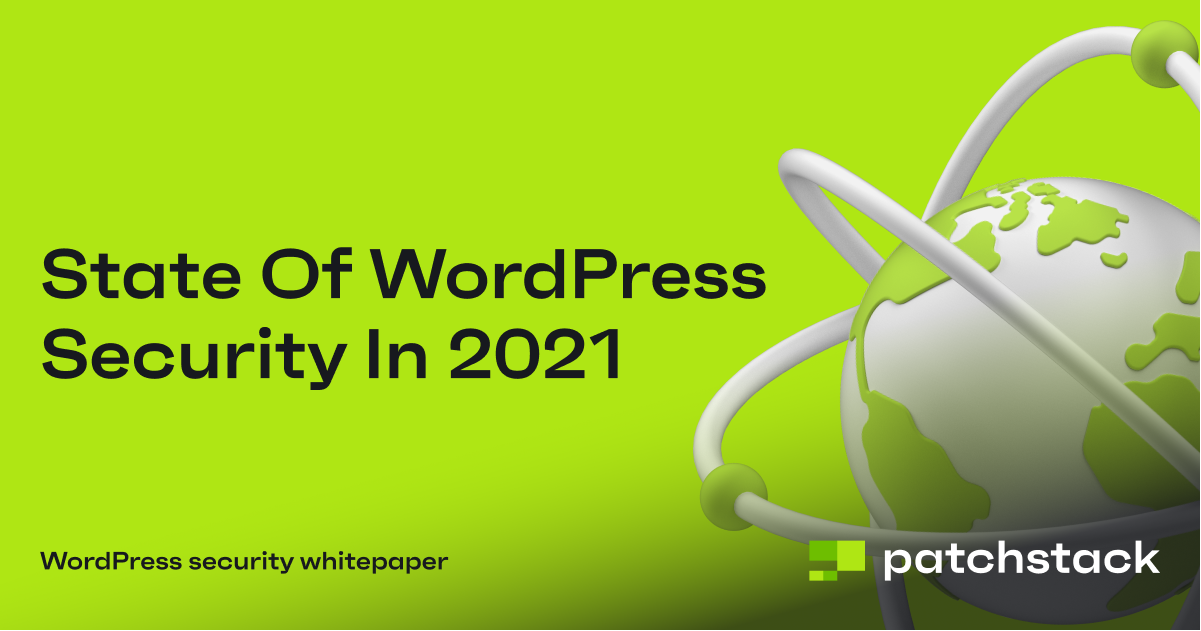 patchstack.com
How was WordPress security in 2021? Read the whitepaper to find out the state of WordPress security in 2020 and 2021.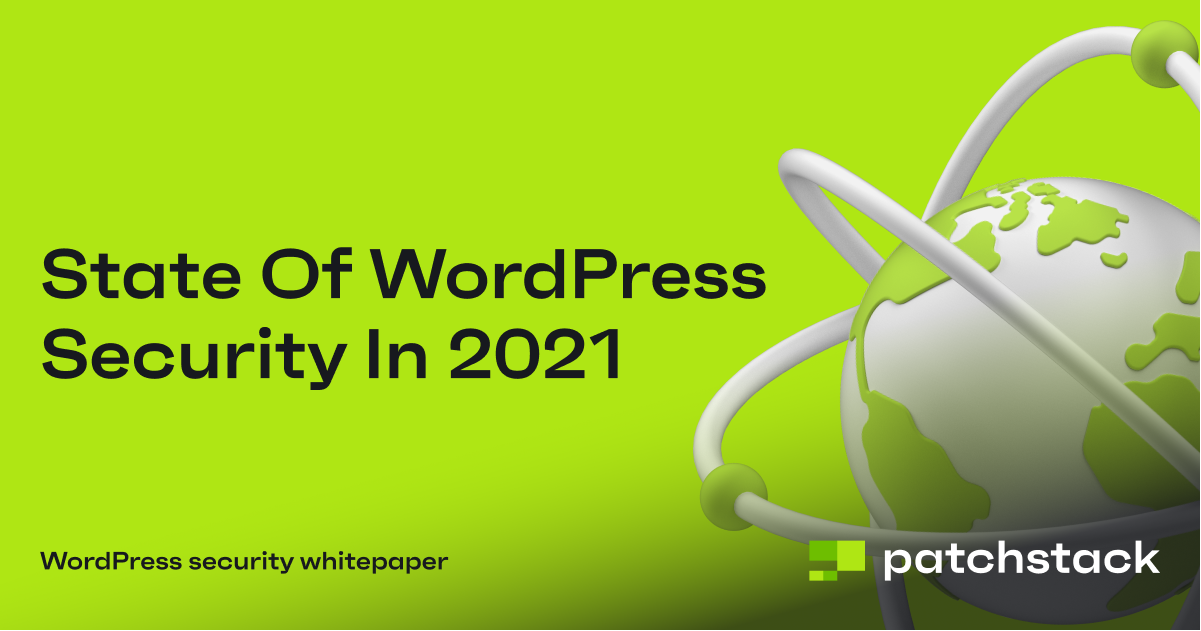 patchstack.com
How was WordPress security in 2021? Read the whitepaper to find out the state of WordPress security in 2020 and 2021.
ithemes.com
Vulnerable plugins and themes are the #1 reason WordPress websites get hacked. The weekly WordPress Vulnerability Report for March 9, 2022covers recent WordPress plugin vulnerabilities.
ithemes.com
Vulnerable plugins and themes are the #1 reason WordPress websites get hacked. The weekly WordPress Vulnerability Report for March 9, 2022covers recent WordPress plugin vulnerabilities.
WP Builds
How do you explain your process to clients so that they know what to expect? Do you even have a process from start to finish figured out? Check out the podcast to see what we think…
How do you explain your process to clients so that they know what to expect? Do you even have a process from start to finish figured out? Check out the podcast to see what we think…
Jobs
Post a Job If you know of a job in the WordPress community, please feel free to post it here…
Post a Job If you know of a job in the WordPress community, please feel free to post it here…
Not WordPress, but useful anyway…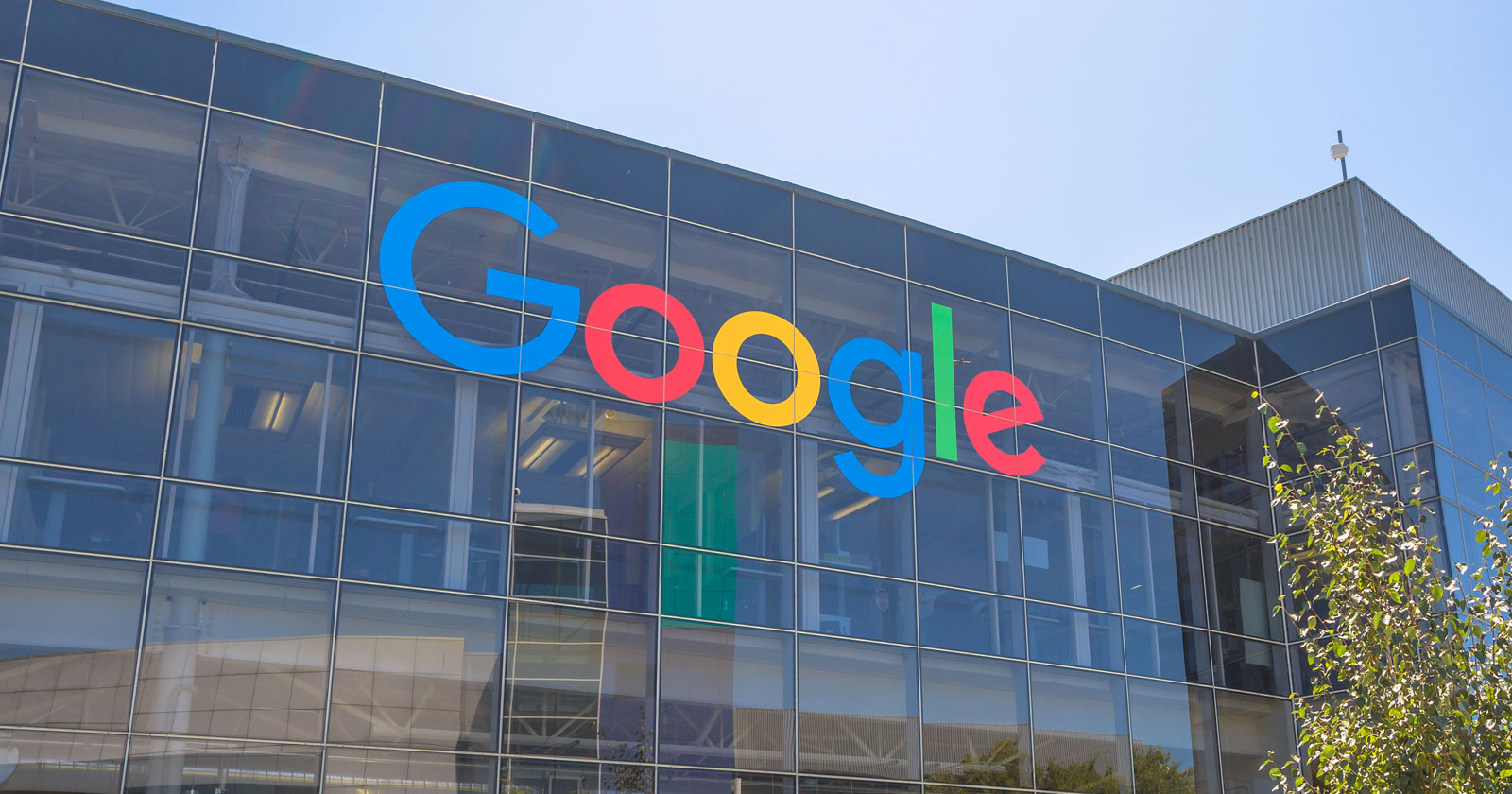 searchenginejournal.com
In a sign of the critical importance of cybersecurity for all businesses, Google Cloud announces acquisition of cybersecurity firm Mandiant.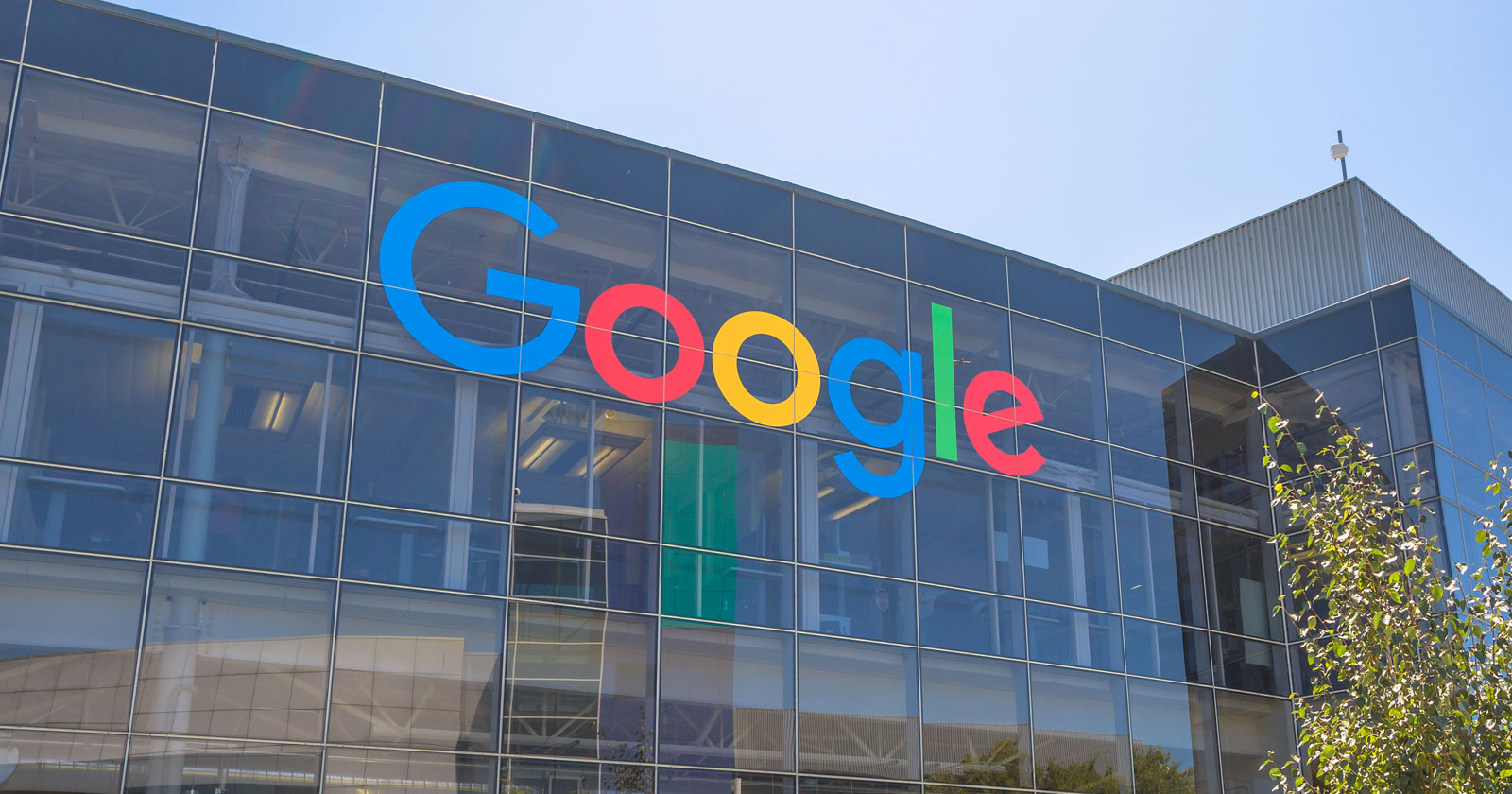 searchenginejournal.com
In a sign of the critical importance of cybersecurity for all businesses, Google Cloud announces acquisition of cybersecurity firm Mandiant.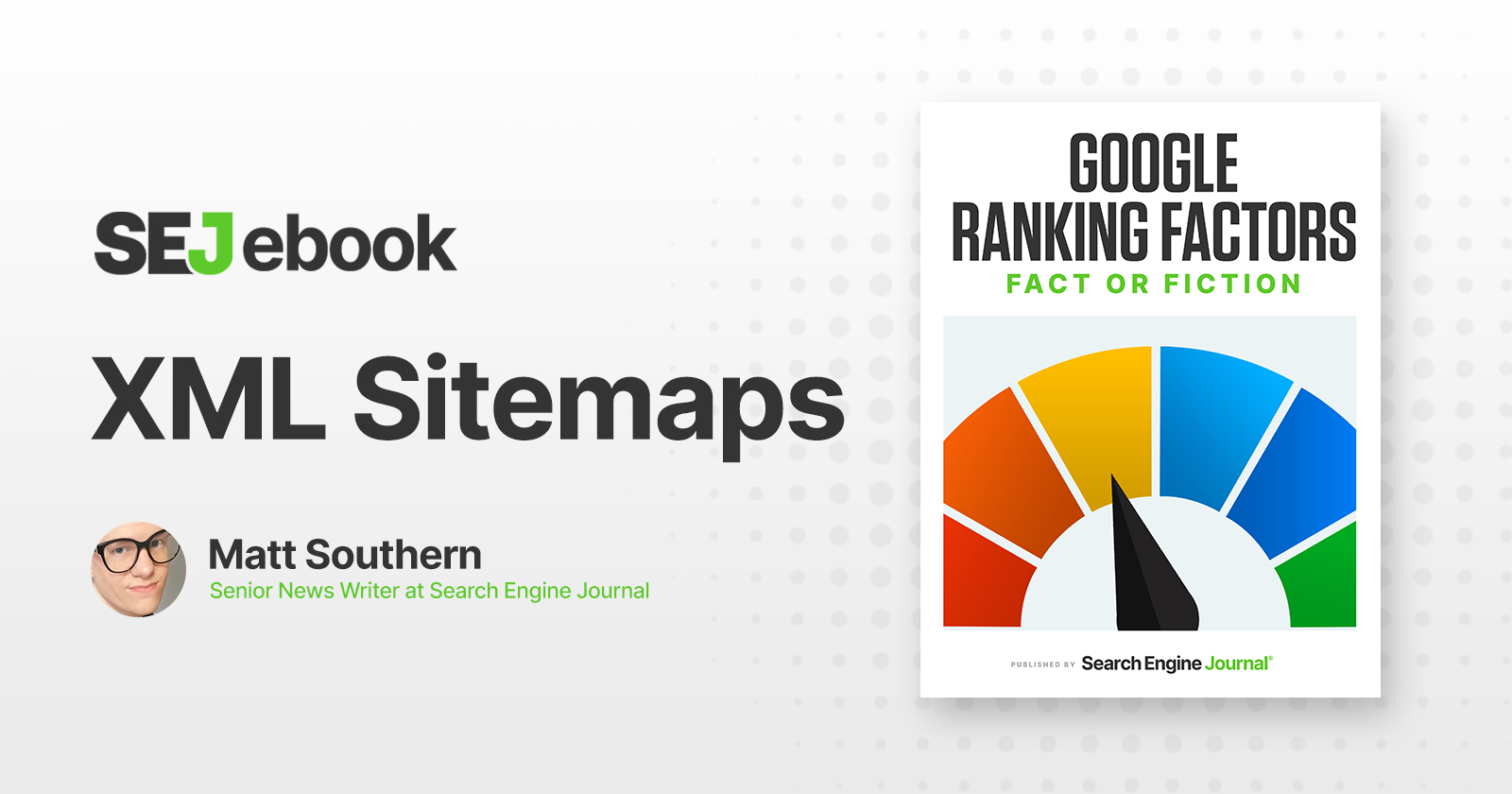 searchenginejournal.com
Given that XML sitemaps are intended to assist Google, site owners may assume they play a role in search rankings. But is that true..?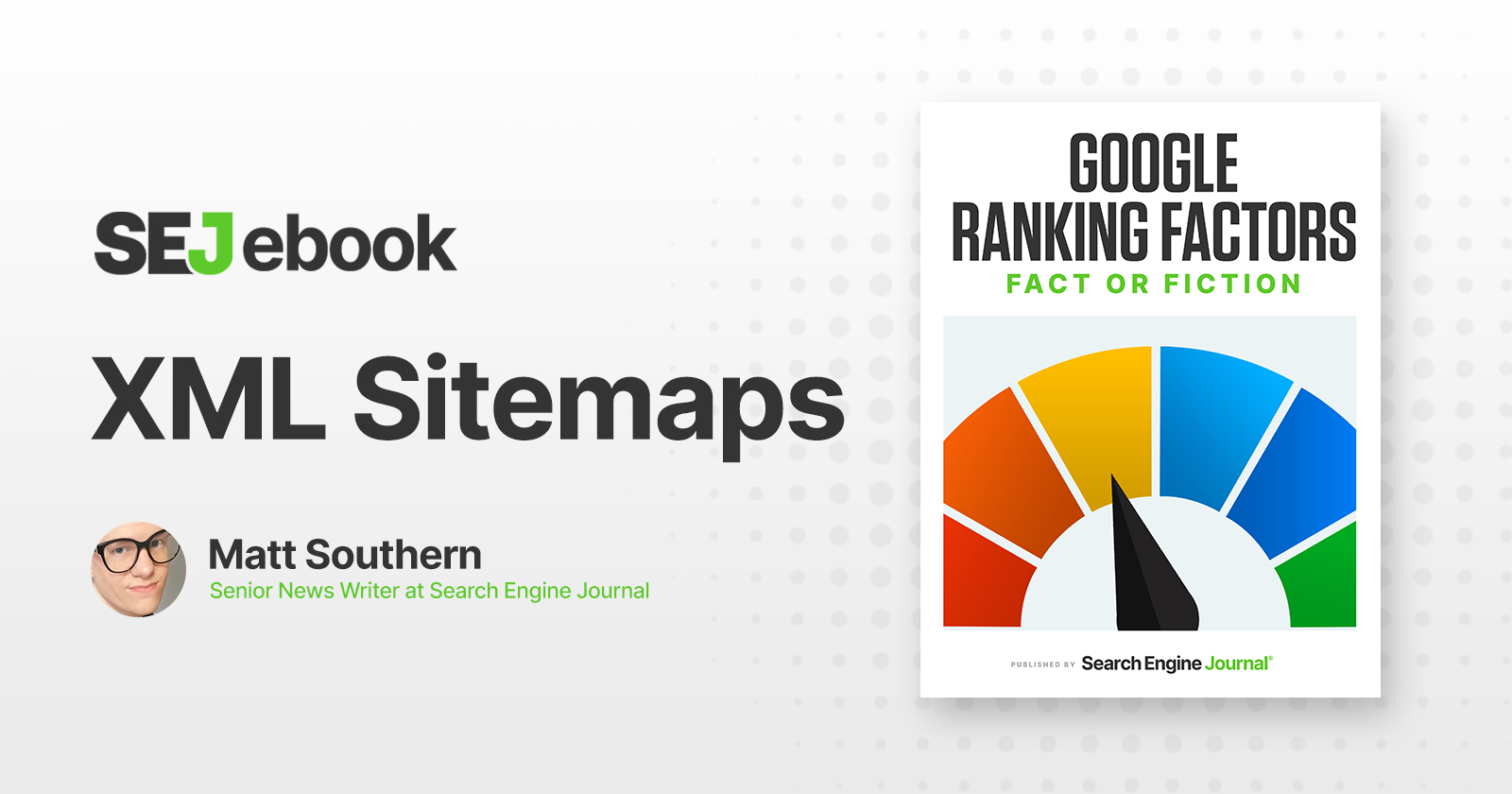 searchenginejournal.com
Given that XML sitemaps are intended to assist Google, site owners may assume they play a role in search rankings. But is that true..?
The WP Builds podcast is brought to you this week by…
The home of Managed WordPress hosting that includes free domain, SSL, and 24/7 support. Bundle that with the Hub by GoDaddy Pro to unlock more free benefits to manage multiple sites in one place, invoice clients, and get 30% off new purchases! Find out more at go.me/wpbuilds.
It's like Black Friday, but everyday of the year! Search and Filter WordPress Deals! Check out the deals now…
Transcript (if available)
These transcripts are created using software, so apologies if there are errors in them.
Read Full Transcript
[00:00:00] Nathan Wrigley: It's time for this week in WordPress episode number 200 and titled 200. There's nothing more to say it was recorded on Monday the 14th. March, 2022, my name's Nathan Wrigley. And today on this very special edition, I'm joined by three lovely guests. I'm joined by Taco Verdonschot. I'm joined by Karmen Kendrick, and also by Birgit Pauli-Haack. First thing to say is that we've got a competition. If you want to win a prize, go to WP Builds.com forward slash 200 and for about a week or so, I will leave the prizes up there. All you've got to do is enter your email address and say which prizes you would like to be considered for.
There's things from Yost, from cadence, WP, and also from Stella WP. And you cannot win the cat. Okay. We do get into some WordPress stuff as we always do. And there was quite a bit to talk about this week. 5.9 0.2 rolled out. It's a security update. Hopefully you've updated to that. We also talk about whether or not WordPress 6.0 should remove the Gutenberg Bita later.
Because it's been out for a long time, but is it ready enough? We also talk about the fact that wordpress.com has upped the ante in terms of its marketplace and is asking for plugin developers to join them and hopefully create something a little bit like an iOS or Google play store, but in the wordpress.com side of things, and McCarthy has got her museum of block art launch, and it's a fabulous way to see what's possible with blocks.
We also talk about whether or not the WordPress community should be boycotting the Russians in the face of all of the things that are happening over in the Ukraine. And then finally, for a bit of fun, we talk about all sorts of things. That have 200 in their name or are to do with 200. It's a fun episode and it's all coming up next on this week in WordPress, the WP Builds podcast is brought to you today by Cloudways.
Cloudways ways provides the ultimate managed WordPress and WooCommerce hosting solutions. Easy setup allows you to get started in minutes, focus on your business and say, good bye to hassles. Get started with our three day free trial to enjoy unmatched performance, superb uptime and the 24 7 active support.
Find out more at Cloudways dot com.
Hello?
[00:02:47] Taco Verdonschot: Hello?
[00:02:48] Nathan Wrigley: Hello? Hello. Hello, lots of hellos. This is episode w wait for it. Old, older. I've
[00:02:54] Taco Verdonschot: got a thing called thing. This is episode it's episode number 200 a year.
So number
[00:03:03] Nathan Wrigley: 200, the show this week in WordPress, number 200. I can't believe I've been doing it for this long. Just I'm just going to do a little potted history. I started the show however long it is to do 200 episodes. It's basically for. And I used to do it. I just used to read into a mic on a Sunday evening after my kids had gone to bed, we'd five stories.
And then did that for, oh, I don't know, like years. And then I decided I would do it on a video like this live. And then Paul Lacey got involved and then the, and then we just kept it going. And every week it's been an absolute pleasure to welcome guests on from all over the world. And we've reached this milestone 200 episodes.
It's going to be a bit of a special one. I'll tell you about that in a minute, but I'm joining us today. We've got taco. How you doing taco?
[00:03:56] Taco Verdonschot: All good here.
[00:03:57] Nathan Wrigley: Yeah. Good. Do you want me to I'll introduce taco first, so we'll do it one at a time. Taco is the community manager at Yoast. I don't know if I want to read the next couple of words.
I don't think I coordinator of word camp, Netherlands, which will take place on the 15th to the 16th of September. What at his zoo, it actually says that. Is that go on. Yes. Go on. Tell us about what's going on.
[00:04:22] Taco Verdonschot: So after two years of not having WordPress events, the most important part of the event is going to be catching up with people.
So we wanted to have a unique location where people can go and hang out with each other and have fun. And what better place to hang out together than in the zoo? That's brilliant.
[00:04:48] Nathan Wrigley: Is it the really famous zoo that you have that you don't, you have this like unbelievably massive zoo in Holland?
[00:04:58] Taco Verdonschot: Yeah, so the most well-known is probably artists which is on the other side of the country. But this is actually one that is quite famous because they have a very large was it areas for the animals and they do a love of in all the breathing of endangered species,
[00:05:25] Nathan Wrigley: what a fabulous idea.
Okay. Everybody bookmark that right now. Get yourself a plane booked or a train or whatever. It might be 15th to the 16th of September in the Netherlands. And it's the word camp? The Netherlands is what it's called. Yes. Yeah, sure. She'll tackle, we'll be back before then and telling us more about it.
The next person that we've got is a big, how are you doing?
[00:05:50] Birgit Pauli-Haack: Well I'm well, thank you for having me again. And I'm so happy. I picked 200
[00:05:56] Nathan Wrigley: every time somebody says to 100, oh, I can't even find it now.
Episode number 200. I'm never going to keep up with that. But anyway, bigot joins us today she's in the United States and she is the publisher of the Gutenberg times, which fits on the screen right now. But when we shrink our little pictures, it's too long to go on there, but she's also the co-host of the Gutenberg changelog podcast.
And he's a WordPress developer advocate over at automatic, and we'll be linking to one of her. A little bit later as well and last, but by no means least we have a brand new guest. It's always a pleasure to welcome somebody new. We've got Carmen, Kendrick. Hello, Carmen. Very nice to have you. Yeah. Carmen is a product manager pro sorry, I'll say that again.
Carmen. Kendrick is a product marketing [email protected]. She holds a decade of experience running an e-commerce site, a web design freelance business, and a WordPress course for beginners. When she's not blogging about WordPress or working, you can find her cooking, skating and saving interior design pins on Pinterest.
Pinterest. I never got it. I never got it. Almost everybody that I know loves Ben Pinterest. It's just not my thing, but thank you for joining us today. We've got the whole learn dash angle covered now on this show. That's great. It's good to have somebody from a different and a new product. That's lovely.
We got a few comments coming in. Mostly it looks like Michelle Frechette saying lots of LA hellos. She says good morning friends. Congratulations on episode 200. Did it? Yeah, I did it on that number which is really nice. Thank you, Michelle. I appreciate it. Michelle, of course is very often on the show.
She says quite a few other hellos to various different people. And then we've got Rob Cairns, dropping in the comments as well. He says, hi, TECO I Carmen. And of course, Nathan, thank you, Rob. Maria coming in saying hi everyone. Maya works for GoDaddy. She. She's very often in our little chat there.
And then we've also got Cathy's AMS who was on last week show. Yay, Kathy. She says, yeah, you Carmen. And hello, Nathan Beckett and taco if you would like to make comments and we do appreciate them, we try to put as many as we can onto the screen. Some of them, I just can't manage to keep up with it.
But if you would like to do that, then if you're on the Facebook side of things. So if you're watching this on Facebook or in the Facebook group, you might have to go to that URL, chat.restream.io forward slash FB. Otherwise. It doesn't come across and your avatar is just completely blank. That's fine.
If you want to do it that way, you could just write your name in the comment, but if you go to WP Builds.com forward slash leave that's YouTube. And so you can use the commenting system there. If you're logged into a Google account and hopefully if you make a comment, then we'll try to get it on the screen serve.
So let me begin by sharing my screen. I've got the wrong screen up on here. Oh, there we go. Let's make a start. Shall we? First things first WP Builds. That's our website. We've got a few episodes that we put out each week. We do this show on a Monday, which comes out on a Tuesday and then we also do our podcast, a regular thing, which comes out on a Thursday.
So be sure to check those out. If you want to subscribe, click this little button at the top of the subscribed. And that will allow us to send you an email when we produce a piece of content, no spam, just emails about the content that we produce. Aside from that, I have an exciting announcement. We've never done this I've I've done giveaways.
In fact, taco knows the story for episode 100 of our podcast. So not this show I organized the most enormous giveaway. It was, it truly was enormous. And it took me about two weeks to finalize it all and get it all sorted. So we're paring it down a little bit, but thank you to taco was the one that came up with this idea.
I really appreciate that. We're just doing a little giveaway to mark the fact that the The show has reached episode number 200 second is way even,
right. And this is our little giveaway. I really appreciate the companies that have reached out and offered to give us some prizes. Essentially. They're the companies of the people who contribute often to the show in terms of being a cohost. So taco is one of our co-hosts as is Michelle as is Kathy Zant as is REMCOs.
And also the cats that you can see on the screen is also a regular contributor to the show. So here's what you can win. Thank first of all, taco the Yoast prizes are as follows Yoast SEO for WordPress premium subscription one site one year. So if you fancy getting Yoast SEO premium, there are three of those up for grabs.
There's also a Yoast SEO out on of your choice. One site one year. That's just one right taco. Yes, that's just one. Okay. So there's four prizes in total from Yoast, just to recap, Yoast SEO, plugin, the premium version, a full subscription for one site for one year and three lucky winners are going to get that and a Yoast SEO add on of your choice.
So you can go through their marketplace and pick the one that you like and get it for a year. That'd be really nice. Also Stella WP have donated a $200 gift card to snap magic.com. And I confess when I came across this, I'd not heard of snack magic.com, but here it is, snack magic is a global way of giving snacks to.
Look at that, look at these happy people just snuck it out. I'm having a great time and
[00:11:59] Taco Verdonschot: $200 or snacks, 200
[00:12:07] Nathan Wrigley: but yeah, I haven't even made the connection there, but yeah, so you're going to get a certain dollar amount of snacks. It starts with a two and there's two zeros on the end and that's such a cool little gift. Thank you. That was Michelle Frechette that organized that, and also they've given away. And the
[00:12:24] Taco Verdonschot: best thing is that when you go to that website for the first time, You get to accept their cookies.
Ah,
so good.
[00:12:39] Nathan Wrigley: Oh, brilliant. Well done. There, I wonder if I sell tacos? Oh no, it's not. It's not on the same level as it $200 of that though, being kindly donated from Stella WP, but also you can get five of their ball caps, which I'm reliably informed is like the traditional baseball cap. You can also win a cat, but note it, it says here, note, you cannot really win a cat.
There is no cat on offer. It's just a picture of a cat. Have you any idea how crucial and complex it would be to ship a cat internationally? Anyway, and also cadence WP have given us some nice prizes as well. They got a couple of t-shirts. Couple of Caden's WP mugs and a couple of caps. So the way that you're going to win this is you're going to go to this URL is WP Builds.com forward slash 200 WP Builds?
No, I can't do it. I just come up. I'm so sorry. WP Builds.com forward slash the number in question. And it's that simple. You just fill out a form with your name, your email address, and we're keeping the email address simply for the purposes of getting in touch with you. And you just have to pick, which of the prizes is your interests.
And I'm almost guaranteeing that every single person is going to pick the cat just to be, even though you can't win the count on guaranteeing that everybody that enters will win will say that they want to win the cat. And then if you fancy it, you can subscribe to our newsletter by clicking that button at the bottom.
But that's all there is to it. It's just sheer joy giveaway stuff. So again, taco, thank you for getting the ball rolling on that. I really appreciate it. So one last time WP Builds.com forward slash 2 0, 0. I found a way around it. Okay. This is going to be a long show. That's right. No, but we're going to get into it properly now, but there we go.
That's our little fun bit for this week and I'll announce the winners. Next week at some point. Okay. It's called this week in WordPress. So at some point, I guess we should probably get onto some WordPress type stuff. So here we go. First article this week is over on wordpress.org. You may have noticed that WordPress ticked over to version 5.9 0.2 during the course of the week.
If you like me, you long ago decided you weren't going to be. By having to manually update this stuff and you're going to go and have made it so that it automatically updated. So all I got was just a bunch of emails saying your site has been updated and then minute later your site has been updated. And that's how I want it.
This is a security and maintenance release. There is one bug fix and three security fixes. So it's not like there's a laundry list of great big problems, but the fact are there are problems and three of them are related to security. So it makes no sense not to go and update your website. So if you've got this, not on automation, go and set it up, but there isn't a lot of detail in there.
Does it do any of, what those security things were about? Cause I didn't delve into that.
[00:15:52] Taco Verdonschot: I don't think it's been publicly disclosed yet. Okay. They'll probably do that at a later time. When more people have a chance to.
[00:16:02] Nathan Wrigley: Yeah. Yeah. It makes sense. Doesn't it? In the regular world of internet security, there's this sort of 90 day.
Window where you keep things onto your hat and, update all the things and then release information about it or 90 days later. So anyway, if you haven't done it, go and update to 5.9 0.2. You won't notice any change really at all, other than the fact that you'll know that you're secure. Okay.
That's the first thing. All right, this is quite an interesting piece. I'm curious to hear what you three have to say about this. This is a piece by Justin Tavern. Just in Tavern. I like it. I'm going to start calling him that from now on, this is Justin Tatlock over on the WP Tavern website. It's a piece called should WordPress 6.0, remove the beater label from the site editor.
Now I have to confess that I really wasn't that aware that it was still officially called a beat a bit of software, but it, so it is, and just, it goes on to make the point that the rollout of 5.0 from a. Perspective, not from the code and the way that the code was done, but just from the messaging that went out, it was a bit of a, it w it was a thing which caused controversy.
There was a lot of people who thought that was mishandled and what have you. And because of that, and because we've got so many amazing initiatives going on at the moment, we just had full site editing come around, you've got this whole different way of building websites which requires you to have a totally different approach to theming.
So you have to have a block-based theme for any of that to even become available. And then the whole UI of everything is really quite different for things like headers and footers and what have you. And because it does, because it's not yet finesse and it's not yet perfect. And we've still got a long road ahead of us with that.
Justin is basically saying, look, can we keep the beater label? It just so that really any unsuspecting people who start to get into full site editing and all of that, they are aware that could be breaking changes. There might be things which aren't exactly as they ought to be, or will be, let's say in six months time.
And he goes to, to paint the picture that really, even with 6.0, we're probably, maybe we need to wait till 6.1, which will be quite a long way into the future. Probably the, months and months away. Anyway, I just didn't know what your thoughts are with this. I've been using it for ages.
I'm totally happy with it. Haven't really straight into production use of full site editing, but I think for a non technical user or somebody that doesn't obsess with WordPress, like I do it would be good to keep the beta label at the moment because of the nature of how it goes. So let's start with big it with that.
Cause I imagine you've got things to say.
[00:18:57] Birgit Pauli-Haack: I think that Justin definitely has a few points there and I, the way that the expectations are handled and the Rutgers community a lot of people considered that. Rook throughs site editor, like it's already the finished product and actually didn't attach the beta label to their communication.
I think it helps people to manage expectations when it's there with beta and it's not working. So I think Justin definitely has a point there. And even if 6.0 is just is a way a few months, it's actually only four weeks away from feature freeze. So it really allows the team is really working very hard to to fix the bugs that were in there, the quirkiness of some of the user interfaces that come with the first version.
But it might not be there to say, okay, this is the Amanda's never gonna be a final version. So because it never. Yeah, there is no. How do I say it? Web has never been a finished product, being a website, being a plugin, being reference score. It's always evolving. So I'm seeing okay. When the beta level is removed, it's now finished.
That won't be the case either. Yeah. WordPress has been a history of getting the minimum viable product out and then listen to use a few spec feedback and then bring more features in and adopt on the, and iterate on that. The beta level is really for people that don't keep up with the communication that comes out of the team that are not reading it up issues that are not reading my blog just to have a little indication.
Okay. So maybe I shouldn't base my production side on it. I'm okay with kind of keeping it for a 6.0, at least. Yeah.
[00:21:12] Nathan Wrigley: Okay. Any thoughts on that common or Tacoma?
[00:21:15] Karmen Kendrick: My thought is I think it's a great idea to keep it there. I always think about with fools, like editor, who's actually using it more.
I think the people that are technical enough to use it, they understand. But at the same time users, I don't really think they're 100% there are they even using full-size editor as someone that's experienced with WordPress, I have to admit, like I played with it one time and that was about it, until I learned more about it.
So that's always my concern, but I don't see anything wrong with keeping beta in the showing that it's still in beta mode.
[00:21:49] Nathan Wrigley: Thank you.
[00:21:52] Taco Verdonschot: And especially because with a default theme, 20, 22, we are setting people up. To start using full site editing. And if you're unaware and like Percocet if you haven't followed all the communication, which is probably most WordPress users then having that PETA flag is a final warning that you're touching something that maybe hard or maybe not feature complete yet.
And there's no, I don't see a good reason. I don't think the product is finished enough to safely say we can remove this. And especially because the feature freezes this close in the future I wouldn't even say 6.1 is the good choice. Let's see in about three to six months if we're far enough ahead to make this user-friendly for the average WordPress website builder.
Yeah. It goes, then it should be out of.
[00:23:14] Nathan Wrigley: Yeah. Yeah. It's just an interesting thought. I, Google is the company that comes to mind. When I think about Bita products they had, they basically have, everything's innovative for years. They had, it seems to work perfectly. I use Gmail for probably a good five years when it was in beta.
I don't quite know what was ever wrong with it, but it seems like a good idea to me, especially if you are entrusting your website to a non-technical user and they just they it's good to know. It's not quite finished and things are subject to change. So it's an interesting piece. Thank you, Justin.
Justin, the Tavern for pricing, writing that for us this week. Good. This is the, this I feel is the big piece of news for this week. And I don't know if. It is as big as I'm imagining it could be. Okay. So again, this is on the Tavern site. It's just in, again, I won't keep laboring joke, but the piece is entitled.
wordpress.com, announces marketplace vision plans to partner with developers in the WordPress ecosystem. Okay. I read the piece which Justin was writing about, and I'll link to another piece here, which is over on wordpress.com. It's a blog piece. It was on the 8th of March. It's by Donna Cavalli. If you're looking at the screen, it's called the future of plugin theme and services purchases on wordpress.com and to paraphrase wordpress.com launched this little experiment a little while ago.
I can't remember how long ago, but months ago, not years and years ago where they were testing out the viability of selling. Inside a wordpress.com marketplace plugins premium plugins. And they began with, I think it was six WooCommerce plugins. Yes, it says so on this page here, the launch initially included six WordPress, sorry, WooCommerce extensions at various different price points to do various different things.
Now I didn't really expect that experiment to get to where it has apparently now got to quite as quickly because now it would appear that the team over on the.com side are hoping to reach out to, or have plugin developers reach out to them and say, I have a plugin that I would like to be included in this marketplace.
Now what comes to my mind here instantly is my mobile phone. And the fact that on there, I've got either the iOS apps. Or the Google place store. And although on the Android side, there are ways of sideloading things. Basically everybody goes through to the default marketplace and Google get a share of the of the proceeds as Mike, as my camera frozen, by the way, on my audio, can you still hear me?
Or we can see my, I was just getting a little warning on my screen, which said that I'd ground to a halt, but it seems to be okay. Yeah. So you would go through the place store and UN I guess what wordpress.com aligning up here is a similar play. The idea being that all the good plugins in whatever that means will be in this marketplace.
Presumably there'll be some financial exchange. For keeping that marketplace curated and up-to-date and what have you, I don't know what the percentage will be. We don't have any insight into that, but I just find it really interesting that they're asking for developers. They've got some stipulations, I guess you've got to have a bit of a heritage you've also got to they're going to prioritize plugin companies who who commit to five to the future.
So that's putting 5% of your revenue or profit, or I don't know what the metric there is, but 5% of your stuff into core into helping out the core WordPress project. So I just think this is really interesting. If I was a plugin developer, there is no way I wouldn't be filling out that form because according to Matt Mullenweg, they've got to hot 2 million.
Email addresses in there in the system that this would eventually fire emails to. So that's suddenly you've got reach into 2 million people. I think the number was 2 million, 2 million people with saved. Oh, it's better than that. Even 2 million people with saved payment details. So this is people who all you have to do is convince them to click buy.
Now, they don't have to discover your plugin. It can be found in this marketplace. So just a big change for me, the doing things on the.com side, which were exclusively until now the domain of the.org side and the fact that it's all going to be in one marketplace. I just find this fascinating, so sorry.
My introduction there was huge and long, but I just wanted to lay that one out. So anybody that wants to interrupt, go for it.
[00:28:36] Birgit Pauli-Haack: Yeah, I think it's not only for plugin developers. It's also a great rave for users because what we have on the.org site is that every site owner needs to keep track of their premium plugins themselves because each plugin has a different market payment system.
Each plugin has a different download system or licensing system. And so I'm really interested in what Yoast for instance gonna say about that. But I also feel that of course it's a big chance, a big business opportunity for premium plugins, but it's not a new thing there. I, if I remember correctly, represe.com also had a marketplace for.
Premium themes. And so some experience was there and I know that there are quite a few theme developers who had some good revenue coming from represe.com. So a it's also something, yeah, you mentioned the iPhone where the Android market share or play stores. Another another way is looking at it that for instance, Squarespace does that as well.
There are plenty of developers who make quite a huge business out of it selling to Squarespace users and with you is going in both spaces. I think it is an interesting yeah. Question for them to compare those two and see what happens.
[00:30:15] Nathan Wrigley: Taco, can I ask you a question since since Yost went in on the Shopify side and I could be completely wrong about this.
So just cut me off with this question. If it's incorrect does Shopify have a marketplace? So you, can you discover the Yoast for Shopify inside a Shopify marketplace? And in fact, that's
[00:30:35] Taco Verdonschot: the only way to list it on Shopify.
[00:30:39] Nathan Wrigley: And did that make it easier to sell the product? What, was there any, was there an obvious benefit that your team has seen in that having this marketplace inside the platform?
Or was it a nightmare because you were new and needed to be discovered and, trying to gain your way up to the top.
[00:30:57] Taco Verdonschot: I hope to be able to answer that question better in a half a year to a year from now because we are still really new, so we're really struggling to get that exposure. It's a new product, which means that we still are figuring out how to do things to Shopify way.
So yeah, I, it does help I guess because that's where people search, but you still need to build that name and to build the reputation from scratch. Yeah.
[00:31:37] Nathan Wrigley: Okay. Thank you. Common. Have you got any thoughts on this?
[00:31:41] Karmen Kendrick: There are a lot of things running through my mind right now. I'm not sure if it's I think it's great for the users, but I'm not sure if it's a great thing.
I get prefer the developers, maybe smaller companies, but I'm also thinking about, there was an article I was reading about Shopify, where I think this was an e-commerce checkout plugin or something, or after theirs for Shopify and basically I think it was doing so well. They Shopify decide that they're going to make their own version of this.
And, it pretty much shut them out. So hopefully that will not be the case, but I think that could be a concern for developers or other businesses when wanting to come over. And I'm just thinking about how the free and the paper just look. And then the competition, because of course learn ashes the LMS.
So there's quite a few elements softwares, including, I believe it's since I sensei veterinary pronounced that. So how those are going to look head to head, in his face like that. So just a lot of things, you have to think through, but if you decided to put your plugging in there and then we also spoke on, would it be a hindrance of the five percenters or the people that are doing the, what if I, for the future, I'm sorry, that are contributing 5%.
Are they able to actually be in there as well, and they're able to cause they're giving priority to those people. So I'm sorry. Got a little mixed up in that last piece there. So just a lot of different things to think about. So yeah.
[00:33:04] Nathan Wrigley: Yeah. So I would imagine that like Yoast in particular, if I go to.org onto the repo you are right there all the time.
You just hammer in that number one position, basically since I've been using WordPress, you've been on that first screen forever. I'm just wondering if the, in order to get metrics to put into this marketplace going forward, it would just carry the.org stuff across with it and say, okay, Yoast typically has been doing really well.
They contribute a lot. They've they've got millions of users and I wonder if that's going to be a concern is that, incumbent players are going to be able to get in and dominate it from David's. Yeah.
[00:33:51] Taco Verdonschot: That's interesting. I don't have an answer to that. I do have a question though, because why is wordpress.com building this?
And especially, I think we talked about the conversation that happened in post status a few weeks or months ago on the podcast when we were talking about maybe looking at options for.org to offer a commercial product and back then it was Matt motorbike who says look at what happened to Joomla.
We shouldn't want this for wordpress.org. And now it looks like wordpress.com is building the exact thing that was being discussed in post status. And around.org. So I think that is very interesting because does that now mean that we're pest.com, which has typically always been confusing for new workforce users?
What's the difference between.com and.org, especially if.com now offers that marketplace, right? It becomes more confusing for users where they are. What is this company? Is this WordPress or is it, and it sounds very disrespectful, but just another WordPress host managed WordPress host. Yeah, because it used to be the latter wordpress.com used to be nothing but a managed WordPress.
Obviously with huge contributions to the WordPress open source projects and a lot of in-depth knowledge and their own adaptations to make it even more user-friendly, but a host. And now they're taking a position or looking to take a position that is more in between.org and being just another host.
So that's very interesting. And I'm curious to see how this will develop in the future. And for example, what other big hosting companies response is going to be? Yeah
[00:36:19] Birgit Pauli-Haack: I don't know how but go to any blue host what's the other one dream host. They already have the marketplace.
Yeah, they already did that. They have the Yeah. So I'm it's not just an, of course it's another weapons managed hosting. But it's also what the other managed hostings are doing. So it's not so much to catching up with a pistol, Oregon, the discussion, it's more like catching up with other hosting companies that I would frame a table, but it's also a testing ground.
If I don't know if that ever makes it into wordpress.org, just because the commercial aspect of it changes a lot of things for the pistol org. And if you put that on marketplace, you need a many full-time people to actually manage that. And there is no. No funding for that.
There is no aspect of it that has the commercial part of it, where post.com has it like all the other WP engine and the I'm just gonna need to name a few more hosting companies. So it's not just,
I look at those and I had sites there and when I was working with clients yeah. And there was always the favorite plugins, the plugins that won't make it to the site or to the hosting companies, because they agree with what, how they're doing it. And also the marketplace. When you go to the plugins, they were always looking at not only that, but also at the same their own product liquid web for instance, has a whole Stella WP suite of.
Of plugins and of course their marketplace is gonna put those higher up at the same with WP engine with a Genesis themes and all that. So I think that's a better place to, to compare it to then the open source part of it.
[00:38:36] Nathan Wrigley: I've I want to stick with this story because I think this is probably the biggest one that we've had in a while, actually.
So a couple of things came out the what all three of you were saying there, the first one that occurs to me is what you just said [email protected] side of things. If this is maybe it was taco, I can't remember. Sorry, if this is an experiment and it proves to be a successful experiment, will we have.
Something equivalent bolted in to WordPress. Is that a possibility? And if so, that would be quite interesting. So let's deal with that first. Let's just go with that one. Does anybody have any objections to that? If we were to stare into the future two years, and this had been a runaway success, would anybody have a problem with that going into the, the.org side of things?
In other words, you could put your payment details somewhere and you could just download plug-ins from this repository, the premium versions. Of course, that's what we're dealing with. Not the repo version as the premium versions. And would you be happy with that? Is that something that's desirable?
Even because on my phone, it's brilliant. It's super convenient. It just is sublime. I remember the first time I ever installed a Linux distributor. So this is going back like 15 years. I remember seeing of the package manager and thinking, why doesn't windows have this? Why do I have to go and get software from every different place?
There's reasons for that. But I was, it was a sublime and then apple did it, and then they did it on the desktop with their Mac app store and so on. And it's brilliant. It really is a cool thing. So let's just tackle that question. What do we think about a premium marketplace inside the.org version of WordPress, anybody jumping?
Yeah.
[00:40:38] Taco Verdonschot: As Birgit said just before it changes the way that.org works because it suddenly has a commercial component that needs to be paid for. That could be like the apple store or the. By taking a percentage of sales, for example, if it could pay for itself in that way. But it definitely changes the way that the foundation works WordPress community support works or whatever subsidiary you would need to run the commercial project like that because that's in the end, what it would be a commercial project as a user.
I would love to have this. Yeah, absolutely. Because finding a and comparing products to each other is really complicated unless there is a shared system where there's just check boxes with, this is the features of this product. And this is the features of that product as a plugin developer I'm not entirely sure.
I think it would. So one of the problems that we have Joest is that still a lot of people are using our free product and have no idea. There is a premium version. This would probably be helpful in that discovery. So it's probably good for the upsells to premium at the same time. It means you're losing a percentage of your sales.
And I don't, I honestly don't know if that would be a good use case for us, but maybe Carmen has an idea because yeah.
[00:42:46] Karmen Kendrick: In this, obviously we'll learn as we don't have a free product. And so that could put more eyes on us. If it's inside of a repository where you can buy learning, they actually are.
So that's an interesting piece who would as well.
[00:42:59] Nathan Wrigley: Okay. So we've got the, that is a real dichotomy there from taco in the, on the one hand from an end user's point of view. It's great. It's really good from, but then for the developer side of things, there's a real drawback. My understanding is that on the iOS and the app, the Google play store, I think it's 30, 70, I think that's the split.
I could be wrong about that, but I think the developer gets 70% and the marketplace gets 30%. That is a Tom of your revenue. It's an absolute boatload bot. Imagine the ease, the lack of friction. If so. Okay. Forgive, forget all the advertising that could go on in that marketplace and how you would rank to the top.
Imagine that in your WordPress, you are, you could click a single. And the purchase just happens. It's installed Dom. There's no going off to Yoast trying to figure out, which pages do I need to be on to buy and then go through the payment process and fill out your name and probably have second thoughts because everybody does, there's so much cart abandonment with this.
You just click buy now and it's just done because you've logged, lodged your payment details. So I can see there being a real upswing in sales, but a real downturn in the, the cost per customer for you as well. So yeah, really interesting. The other thing, oh, carry on
[00:44:30] Taco Verdonschot: at one thing to the mix.
So if.org has a commercial repository community, commercial market, Would it still be interesting to offer a free version on the repository or would everyone go premium instead of having that premium model?
[00:44:53] Nathan Wrigley: Yeah. Yeah. That's a good question. That is a good question. Or really low cost version, which is basically, like a dollar like you have on the you know what, when the apps come out for the phone, that there's just this ceiling isn't there and I don't really know what it is, but the monetary amount that you'll pay for an app on the phone is like a 10th of what I'd pay on the desktop.
And often the functionality is more or less identical, but it's small. So it needs to be less money. Maybe there's a whole marketplace for $2 kind of plugins or what have you. Yeah, that's really interesting. The other thing which came out of what you were saying was the, was this five for the future inequality thing.
So ma has said. The in the marketplace, which they're about to get people, to subscribe to plugin developers and what have you to subscribe to they're going to, and I can't remember the words, but essentially it boils down to prioritize. Let's see what he says. We will. I'll quote, Matt says we will prioritize working with developers and companies who participate in five for the future and contribute back to the WP community on the face of it.
That sounds like there's nothing wrong. That sounds like a Bulletproof bit of logic, unless you can't contribute, unless you literally are, you are bootstrapping it and you have not got 5% to give away. In which case is it going to be more and more difficult for the companies who are not succeeding to succeed because they simply don't have the revenue to put into the fight for the future.
So I just wondered if there would be some. Almost like barrier that a lot of companies just can't step over, so they never make it into that marketplace. And you get some sort of inequality happening don't if you've got any thoughts on that bigot. Yeah,
[00:46:46] Birgit Pauli-Haack: I think the context in which mark, Matt Mullenweg said that I think was for the early access,
[00:46:54] Nathan Wrigley: I think you might be right?
Yeah.
[00:46:55] Birgit Pauli-Haack: Yeah. There, there is an early access period there where they will prioritize. I'm not quite sure, I don't think they can do this on a normal, once it's released and open that they make it open to any plugin developer who can adhere to the guidelines. And I did not dive into the market place guidelines for that.
But that is yeah. So I'm not quite sure the context of this quote. But it's it's definitely a a good incentive to figure out because you, you don't have to give money to the wordpress.org project. It's it's for 40 hours a week for a full-time person. That's
One day a month.
Yeah.
[00:47:51] Birgit Pauli-Haack: It's not so particularly. Yeah, in a big commitment, especially when you profit from all those 600 or so core contributors and the thousands of people who are in the community who do documentation, who all in, on the learn process, as well as on the support on reference.org if you support those, I think it's not too hard of a barrier.
It is for freelancers. I can see that single person freelances or when you're just starting out. But there is there is a threshold there where you can say, okay maybe I can write a one day a month documentation piece or yeah. To bring that in. Or I do my hundred pickets on the support forum as just to not always.
Talk about cool coat.
[00:48:54] Nathan Wrigley: Yeah. Yeah. That's a good point. I don't know if you saw right at the bottom of the piece, it almost the story changes direction a little bit right at the bottom. We're still talking about the five for the future bit and the fact that in this early marketplace, I'm sure big it, I'm sure you're right about the fact that it probably wouldn't be done on this same model.
If it, if this ever did go into full production mode. But the point was made that the five for the future, the whole thing is based on an honor system. So you can game that system that is to say it would be possible and, human nature being what it is. I'm sure it wouldn't be out of the bounds of somebody who wishes to leap frog to.
Top of that marketplace to go to the five, to the future contributing page and just say, yes, we do, we've done 600 hours over the last, six months or something. And so a little piece here. I think it was Ian Don. No, it was Andrea Middleton said, and I quote, the program runs on the honor system and it wasn't clear how much of a risk that would be at launch.
Two years later, there have certainly been more spam pledges in inverted commerce than anyone would want to see. And surprisingly few reports of fake or spam pledges. So not only are there more spam contribute, people claiming that they've done more than they probably have, but there doesn't seem to be a way of policing this.
So whilst on the face of it seems like a good idea. Like everything, it can be open to abuse and that would be a really terrible outcome if people just started exaggerating or just downright lying about the amount of contributions they've got in order to get higher up in this marketplace.
[00:50:43] Birgit Pauli-Haack: But I think they will probably I'm I have not talked to anybody at automatic about this, but I think they also would look at the people who all actually contributing from that company and then see if they get badges.
Yeah. So because the team that actually they work on will, if there is a contribution they will yeah. On of that with with a badge or also connect back to the team. So how much do the actually do? There are some things like track tickets or get up. Issues. Yeah. Where you can certainly measure that.
And there's been a process for every for every release where all the contributors said not only code, but those who open issues, those who comment on things also get props on the release. So I think there are multiple ways to actually verify that for specific plugin developers or companies that all want to go into the marketplace to actually make sure they're all actually contributors.
[00:51:54] Nathan Wrigley: Yeah. So yeah, I'm guessing the system just needs to be finessed. Doesn't it? We've done quite a bit of time on that, but taco, have you got something you want to round it off with?
[00:52:03] Taco Verdonschot: Actually two things. Responding to Birgit is yes, you can measure. And someone gave input on attract tickets.
But I can spend eight hours writing a patch that burger doesn't too. Yeah. So I don't think there's a, always a solid way to, to see how many hours are spent on a specific task. So that makes it really hard to really check that 5%. So it has to be an audit on our system. It doesn't work. And the other thing, when we're talking about equality is your suggestion was to make a $1 payment for a premium plugin on the.org marketplace.
It should be half that marketplace. That means you're excluding everyone who does not have to mean. To pay a dollar either because their country is blocked from international payment systems either. Because they're, they don't have a bank account because that dollar is feeding them for several days.
So you would be even with a super low amount of money, you would be excluding more people than the free repository currently does. And when we're talking about democratizing publishing, what we're professor's goal is, it means for everyone and not just for the people who can make a payment to a us bank account,
[00:53:47] Nathan Wrigley: I think you're right.
That's a very good point. Yeah. Yeah, no, that's good. Yeah. I think we, unless Carmen, have you got anything you want to round off that.
[00:53:57] Karmen Kendrick: No. That was a lot to think about. I've already shared that link with my team yeah.
[00:54:02] Nathan Wrigley: Okay. In which case, I think it's high time that we said there were 200, again, have say
it's getting tired. But there we go. There we go. One more rights. Okay. Let's move on. So this is just such an interesting little piece. I'm actually going to link to the Gutenberg times article. This is called introducing the museum of block art. M OBA. Did you write this piece big? It was this one that you penned?
[00:54:33] Birgit Pauli-Haack: No. I had Anne McCarthy who is spearheading that project with the few artists who started out with us. She asked if she could publish it and said of course. Yeah. And and then she, she wrote it and we pushed it through. Publishing thing, but I'm it's a really fantastic project.
And in the and with the folks that worked on it, like Tommy Lista and Beatrice yellow, and then Ellen Cole, rich, or Nick Z, Brian Gardner Javier ARDS, Mel Joyce. And I'm chanting Rita and Francisco Vera. I think I had them all
[00:55:18] Nathan Wrigley: pretty ILS team. You've just mentioned that
[00:55:21] Birgit Pauli-Haack: phenomenal designers and they used that freedom to do it actually in code what we did when we started working with HTML and tables.
Yeah. Then out where we can try to put different things different layouts and different ideas into a a very rigid system. And then now they yeah, the blood patterns off of that now, and that is really a great way to show off. What's possible with the block editor.
[00:55:58] Nathan Wrigley: So anybody that's listening to this, don't skip forward five minutes, but there were, there is a lot to look at here.
And if you're listening to this on the podcast, which will come out tomorrow there may be something to be said for just taking the URL, which I'll give you an update. And going and looking at it and skipping this podcast forward a couple of minutes because there's a lot to see, but I'll just quickly read the introduction on the Gutenberg times piece.
It says, introducing the museum of block art, or M O B a MOBA, I'm guessing the, a new project from the WordPress community members that seeks to inspire creativity and push the limits around what can be done with WordPress. And so in and of itself, there's no sort of end goal. It's just literally, here's what we can do.
There's here's some amazing visual stuff that we've created basically. Out of blocks core WordPress blocks with the minimum amount of having to rely on any kind of third party stuff and code and what have you. So you've obviously got to know your way around the block editor, biggest piece links to the website itself, which is called block museum.com.
So it's got a hyphen, so it's block-museum.com and essentially it's a landing page and you can enter the museum and then you scroll through one at a time. You can look at the designs and honestly, some of them are just fascinating. I don't know because I didn't go into the descriptions of any of them one at a time, but how does it work?
Big it, how do I actually access to see, for example, we're staring at one made by Tommy Lester. It's numbered 15. He's sending us as a way that I can delve into how that was made. So when
[00:57:48] Birgit Pauli-Haack: you click on the let me see you get back to your screen click. Yeah. When you click on the number, then you get the code that was used and that's pretty much the block pattern code, and you can highlight the whole thing and then use it and add it into your code editor of the block editor on the page where you want to use that particular pattern.
So when you click on those zero 15 there. Yeah. Yeah, there's a whole
[00:58:26] Nathan Wrigley: codex. It's probably a little bit tricky for anybody that's watching this to see, but essentially it demonstrates in this particular case that there's one block in use. It's the. Block, I think it said that on the previous screen, and then we've just got what it would take to put this on your website.
I'm guessing that any images are linked to some external resource pattern.
[00:58:48] Birgit Pauli-Haack: Yeah. The most of the time you can download the image from the pattern. And sometimes you need to figure out how that went into that and download from there. I think it's not a, it's not a kind of click here, do that and get in there.
But it's that's happening on the wordpress.org pattern directory, there's everything ready to be used. The blood pattern the museum of black artists, more yeah, look what we can do kind of thing. And if you want to try I tried some of them out on my local local instance.
Yeah, just on my computer. And yeah, somewhat, sometimes you need to get the acids from the original sites. Yeah.
[00:59:41] Nathan Wrigley: Yeah. I'd imagine that anybody watching this podcast could probably figure that out, but I just clicked and I found a a URL for the image. And then obviously I could download that. So let's just scroll through a few.
They're just fascinating. They're each completely different and unique. The ones that I saw there was a lot of contributions from Tammy Lister. Yeah. This is number 19. I won't try and describe it, but it's just really nice to look at it. I could totally imagine using that a little bit more complicated, a little bit more going on.
It says that there was a group block plus a column block and I, yeah, I'm trying to get my head around how that was. Yeah. And
[01:00:16] Birgit Pauli-Haack: then do a tone and gradients and
[01:00:19] Nathan Wrigley: radians. Yeah. There it all is. Yeah, it's lovely. And then we've got another one by 10. Oh, I, again, I'm not going to describe, but again, group blocks and column blocks just gives you an idea how to deploy this stuff.
[01:00:32] Birgit Pauli-Haack: If you go to the in the menu up there and to the index then you can scroll through the other ones. And I like the walking well, para diesel, that's the second from the left. Put that one up. Yeah. Because it uses the columns and the little video shows you how it moves when you move the columns from left to right.
It's really interesting. Yeah. Different. Yeah. That kind of, I found really interesting.
[01:01:04] Nathan Wrigley: Yeah. That is really interesting. And attacker you've given me a link to something. Let me just open that up. I don't know what it is, but it's a composition. Yeah. Is this one that you particularly liked the look of or is it,
yeah.
[01:01:15] Birgit Pauli-Haack: May I ask you, what kind of browser are you using?
[01:01:19] Nathan Wrigley: I'm using. Oh, yes, it has this new feature. It's called speed reader and I can disable it here, okay. Spotted. Yeah. Thank you. I hadn't really realized what was going on there. Yeah. So anybody watching over the last couple of minutes, the code that we were looking at actually was rendered incorrectly because I've got this brave browser, which tries to decide helpfully that it would be easier to read it in this plain text format.
And so here we are, we've got a much more much more easy to read UI. The text size is much nicer and so on okay. Oh, this one's complicated as you would imagine. It's like a Mondrian style a lot going on there. Yeah. Yeah. That's great. And then what was the one that you. Mentioned Tucker was it?
Did I just, no. Was this one?
[01:02:12] Taco Verdonschot: Yeah.
[01:02:13] Nathan Wrigley: Yeah. We've got
Mario. That's probably quite a, I would imagine as a lot of code, but a fairly basic one to actually put together. So this is just a really curious idea. The intention, I think, is that you wander over here and just get inspired and then dive in, see how it's been done on pack that in your brain a little bit.
And then if you wish copy and paste the code, which is, which comes out when you click on the number that you can actually click, that you can't flick the image. You've got to click the number by the looks of it. And there's the code. And stick it straight onto your website, bring it across any assets, probably for the ride in case they go off the internet brilliant little project.
What have you got anything without comments or you didn't get a chance to speak in nothing.
[01:03:01] Karmen Kendrick: Yeah, I was thinking about it would be great of maybe like a pop-up ad, like a word camp or something, and it may be have these on some iPads or some screens and people get to walk around and get like a real life experience.
So I think that will be pretty cool. That's all I had to add.
[01:03:15] Nathan Wrigley: I I like the, I like learning basically by ripping people off. The idea that I can just go in here and somebody is freely given this away, the notion that I wouldn't want to do Mario, but I could imagine doing something else, some sort of pattern in this way or color scheme, or just, I dunno, just some sort of chess board or something.
Yeah. Next idea. So one more time. Block museum box upon block Nash museum. It's like a really cool object. We got
[01:03:47] Taco Verdonschot: to get your own creations on. There is by. Tweeting them out
[01:03:53] Birgit Pauli-Haack: right at this 2d in the mountain, connecting with Anne right now, it's a highly curated experience. There is no kind of submission or something like that will come later, not here, but for the block pattern directory, I think the Manor team is really working on getting that finished to submit patterns to the directory why self-service so to speak.
Remember that came out also as a curated experience also to figure out how translation is going to work. And so I think with the block pattern lock-museum.com and the block pattern directory, I think blood parents get a very prominent role in the next release 6.0 in terms of what other people can do with it.
Yeah. There is already in the Goodman plugin. You can actually now point to. Patterns in the directory. So they don't have to come with the theme or if multiple of many themes of your out of your shop use the same pattern. You only can, you can point to it through the, to the block directory. And that combination is going to be a really interesting sorry.
Yeah. Dynamics later on. Yeah, I'm really looking forward to how that's gonna
[01:05:16] Nathan Wrigley: play out. Now we know that we've managed to get to episode number 200, 200 and just apropos. It seems like the perfect bit of timing. Paul Lacey's rocked up. And Paul, if for those of you that don't know was he did a hundred of these shows with me, and then he just, he just threw me under a bus and decided to go and do other things instead
[01:05:46] Taco Verdonschot: for all of us to be your cohost.
[01:05:48] Nathan Wrigley: That's right. Exactly. He did it for all of those lovely reasons now we're very good friends on and off one of the giants. Thank you, Paul, for coming in and saying hello. That's really I love that. Okay. Right next to. Comes politics. We don't do politics very often, now we live in a world where everything is tainted by politics.
I'm talking about Ukraine. Obviously there's an article that appeared more or less exactly the time that this show was on last week. It's by Rob Howard and it's called should the WordPress community quit Russia. Now, this is such an interesting debate. Honestly, anything that you're saying now is entirely up to you and nobody's going to hold you to anything.
But the article basically goes the internet. There's massive properties out there. You've got Disney and Netflix, and you can pay online visa, MasterCard, all of these kinds of things. And They've in large measure over the last week or so they have really thinking about their posture and in some cases completely collapsing their exposure to Russia, shutting down shops, removing everything.
And so the debate goes something like this. Should WordPress have a posture on this? Because when you think about it, 43 point, whatever, six or something percent of the internet, that's a slightly misleading figure, but let's use it. 43% of the internet is using WordPress combined. That's a lot of things.
And do, does WordPress the community, should we have some sort of position on this? You may be on the on the side of, yes, it would be good if WordPress and all WordPress sites were to block access, let's say to Russia, every, everybody stick a firewall up and block IP addresses that, that work that come out of Russia.
Cause the opposite side is WordPress is probably the, one of the best tools for people who want to have their own content on the internet on managed by let's say a political system above them. It's one of the best ways that you can put your own content out there on fettered it's yours you can do with it.
What you like. So that's the counter argument for my part. I think it's obviously a personal decision. If you've got a huge property built on WordPress and let's say, for example, your government requires you to do it. Then I guess that's a requirement you've got to. But it feels to me like WordPress is a tool which is available to everybody and it should still be available to everybody because I can see so many fabulous uses for people who need to be able to use WordPress more than ever right now.
So politics apologies. Anybody, just chop, chop your 2 cents in.
[01:09:00] Karmen Kendrick: Yeah, I feel that it goes against openings. What we are, because if you look at other companies, I don't know if they have this in the terms and conditions, if you invade another country, then you, your country can't use our software anymore.
So I feel like it does go gets open source. And at the same time you have people in instant, just citizens of Russia that have nothing to do with this at all. I seen it was people were joking about it, but it was like, ah, he was saying outside of the McDonald's and frustrate he was upset, he can't access McDonald's anymore.
So I think you're just just punishing people by doing that. But I do understand the seriousness of things that's going on, but you don't want to punish the people that you know, it's helping as well.
[01:09:41] Nathan Wrigley: Yeah. Thank you for those comments, common big it or tackle or
[01:09:45] Birgit Pauli-Haack: anything. Thank you. But yeah, I'm more with the.
So the big problem is also misinformation that's information and supporting independent publishing in either way is certainly something that WordPress does, but it also We also have from a personal level, we have I know people that are in the Ukraine that are contributors and I know contributors from Russia.
And I approached us not from a political point of view. I think either one of them would be really hurt if WordPress would not support them anymore in, in terms of their contribution to the community and let yeah. Something that's abstract. I'm, it's very abstract for me right now because I'm in the safety of the United States.
It's very real for cranium people, but I don't think that the normal Russian person is actually attacking. Yeah. Having that in the real world community and we all. Despite certain governments,
[01:11:01] Nathan Wrigley: it's interesting as well, because it feels like the big, the platforms that we all know, Twitter, Facebook, Instagram, and all of those, my understanding is that they endeavor to carry on, but they were actually blocked.
So they saw their mission as to be there still to provide the ability to upload videos and content and to interact, communicate WhatsApp and all of that kind of stuff. But it was actually the, it was a top-down blockage which prevented them. It wasn't that they withdrew. Yeah. Taco, sorry.
Interrupted. Yeah. No, that's
[01:11:34] Taco Verdonschot: That, that is indeed the case. And I agree with the first point Garmin made, and that is what does open source mean? What does our license say? It says our software has all the freedoms and can be used for anything. And that does mean that we're press is used to publish websites that incite hate.
It means that we're presses used by governments that completely suppressed our people. It means that we're press is used by porn websites. And maybe none of those is what we personally like, what we would prefer WordPress to be used for. But the freedom that anyone can use WordPress is bigger than feeling uncomfortable about what is published using the software
that said, and this is I have a few colleagues from Ukraine. Fortunately we managed to get them to safety there now with us in in beacon, in the Netherlands.
But the really hard story. And for those of you who know underlay also goes by the name of and follow him on Twitter.
He makes a very good case in saying why these blocks are from commercial companies are a good thing and why they are actually helping getting awareness for the war that's going on. And being very much on, on one side of this conversation, even though I also. A colleague in Russia. I, my heart is more with Ukraine at this moment.
And I don't think that we can safely say that the average person is not a party in this and thus we should keep them safe or we should prevent them from not having access to all the companies that pulled out because in the end, the only, probably the only way that we can resolve this matter without getting further into a world war is by internal pressure from Russia, from Russians.
So the only way we can do that is when they have access to independent. And the love of dos happened to use WordPress.
Thank you. Yeah,
[01:14:49] Birgit Pauli-Haack: so yeah, I just I you've pointed out that making a stand in terms of. Yeah. Getting the word out of what happened, what's happening into Ukraine. I just wanted to link to, or mentioned the plugin stand with Ukraine that was built by Jonathan bozo ninja and where you can have a banner on top with a link to support non-profits in the Ukraine that help with refugees that help with food donations, all that.
If that's something you want to be activate, be an activist without being able to do anything else. And I think every bit helps to put a yeah. Display your sympathies and where your heart
[01:15:52] Nathan Wrigley: is. Yeah. Thank you. That's wordpress.org forward slash plugins forward slash stand dash with.
Ukraine is plugin by us, big as set Jonathan Boston. Just yeah, that's a nice thing to mention. And I noticed that taco you, you put this into the show into our little private chat. Do you want to just briefly mention this is it was called the fight for independent media. What's this? I think
[01:16:19] Taco Verdonschot: this is still one of the most impressive presentations I've ever seen at a WordCamp.
Because this is where Pecha explained how important Wordfence was to her country in getting independent media. And it's not, I think it was worth come to London. But if it's called ambit it says so on the beach, which worked camp, it was,
[01:16:52] Nathan Wrigley: Barcelona 2015.
[01:16:55] Taco Verdonschot: Oh, Barcelona 2015. But this is definitely a presentation that is, yeah, everyone should have seen this somewhere in their in their workforce career because it shows the power and the importance of of world-class and why you make sure that work is available to anyone.
[01:17:29] Nathan Wrigley: This is PECI Rick Oscar, it's on the WordPress TV, the fight for independent media. I've got the link on the screen and I will make sure to actually add both of those, the stand with Ukraine and the prestige thing to our show notes today when it goes live tomorrow. And there's just a comment here from the networking introvert.
Sorry. Ken. Yeah. Okay, thank you. Yeah. Thank you for that. That's a good point. I feel putting restrictions on who and how people use WordPress is similar to restricting who can use prescription medicine based on a few people who misused it in the past. That's an interesting comment.
Thank you so much. Okay. Couple of things quickly, we're getting to the more frivolous end of the show, which is always nice. The let's go to this every year. Talk magazine, have this thing called plugin madness. You've got six days left to enter the 20, 22 contests. And look at that right at the top.
Yoast. Am I right in this? And so the plugins that are matched. So the idea is that you pick one plugin over another. So for example, at the top, you've got WPM, you'd have smush versus Yos beneath that you've got custom post type UI versus cadence blocks. And then you've got media cleaner versus speed booster pack.
And so it goes and you pick one. So there's no attempt here. They're not trying to compare like the Yoast is in any way similar. It's just pick one that you like and just enjoy it. It's just a bit of fun.
[01:19:06] Taco Verdonschot: Yes. If you click on view full brackets where's that slide near the top of just above the green bar.
So this is the entire competition was just the first round. It started with 64 plugins. So obviously, because they go head to head every week only 32 are left in this round, then there's 16, the next eight in the next, et cetera, et cetera, until there's two left for a grand finale.
[01:19:44] Nathan Wrigley: And the first round in the first round there was there was some sort of parity, the plugins were similar, cause it looks like you were up against SEO press.
And for example, you got a visual composer against beaver builder. It looks like, and you've got formidable versus ninja. But as soon as that round has gone, that whole thing just breaks down and it just becomes like a free for all. Okay, got it.
[01:20:11] Taco Verdonschot: Yeah. So you can vote every 24 hours and each week on Monday, a new round starts.
So we, we just went into wrong numbers. Nope. That's why there are six days left in this round two votes.
[01:20:27] Nathan Wrigley: I know that I see this all over the place, right? This competition has a huge amount of traction. Obviously people enjoy doing it. It's dead simple to, to cast your vote. But the fact is I see plugin authors and they are really keen to win this.
Does it have an impact if you win this? It does it actually, does it mean something, does it lead to greater, greater sales and things? Or are you just promoting it for a bit of fun? It gives
[01:20:58] Taco Verdonschot: bragging rights.
[01:21:00] Nathan Wrigley: Got it.
[01:21:02] Taco Verdonschot: Yeah, I think that's about it. So probably for some of the smaller plug-ins in the first couple of rounds it means expect.
Yup. But in the end, the winner, it's just about bragging rights.
[01:21:17] Nathan Wrigley: Okay. Got it. So there's a few rounds left, but you can vote for all these fabulous companies that are still left in their common. I don't know if learn dash is in there. I didn't inspect that, but yeah. I
think
[01:21:30] Karmen Kendrick: we may have lost that first round.
[01:21:33] Nathan Wrigley: So fortunately you can go to talk mag.io forward slash plugin madness. And one last proper piece of news just before we go onto the silly facts around the number 2, 0, 0. See what I did there. W, what are you doing here, taco what's going on? I've got a website and I'm not even going to try and say these words.
[01:22:03] Taco Verdonschot: Th the piece I wrote is in Dutch. But with Google translate, you should be able to translate. So obviously we have a lot of refugees around the world. People having to flee their homes for all sorts of reason, none of them is good. And there is a Dutch foundation the refugee foundation that organizes a 40 kilometer walk to raise money for helping refugees around the world.
And a friend of mine convinced me to to participate. I'll be walking 40 kilometers. And obviously the idea is that you can sponsor. So that we together raise as much money as possible for helping refugees everywhere, including Ukraine.
[01:22:59] Nathan Wrigley: That's so cool. So these there's a much shorter URL in the one that I just put up.
So it's taco Verdot, which is taco site taco Virto V E R D o.com forward slash N V D fee, which I'm guessing is the acronym for the event or something and the DV. And you can raise money. It looks like it at the minute, 361 euros has been pledged. So let's see if we can get that a little bit higher. Okay.
Oh, that's cool. Well done taco Wednesday happening,
[01:23:29] Taco Verdonschot: On the 19th of June. So it started starting at midnight and it will be an entire night.
[01:23:38] Nathan Wrigley: Oh, at least there'll be warm by then. There'll be something right. Okay. Now. Because it is our, now I've got queue up the graphic now because it is episode number 200, love the fact that you're all participating and doing brilliant because it is episode number.
I just thought it'd be a bit of fun to play with that number a little bit. And so I've found a collection of facts. You may find these interesting. You may find them dreadfully dull, but here are facts, lots and lots of facts about that number. I'm not going to press the button every time, cause we'll be here all day.
But did you know, for example, I'll do 10 or so of them and maybe, you could pick one out that you like and do it yourself. Let's go for according to Belfast desu there. Only you have a guess. How many giant anteaters living in zoos around the world? What would you guess that number to be roughly speaking?
I think for a minute,
[01:24:42] Taco Verdonschot: I would have made a different guest provider 200. I'll say there are only 200 giant anteaters living in zoos around the world. Okay. This this is good. Any anybody want to guess what the Roman numerals C stand for? If you wrote numeral C and then C what are your records? Roughly 80. Any thoughts? On
[01:25:17] Nathan Wrigley: 200. So there you go. If you ever did Latin class, we had to do Latin at school. I absolutely hated it. This is an interesting one. Did you know that 200 loss streams? Say that word again, 200 loss. Strums is a millennia. So it's a thousand years. So how much is a loss strum then? Five whole years. Thank you.
I'm glad that one. Did you know that in Unix time, 200, the number 200 in Unix time is equal to Thursday, January the first, 1970 at exactly 1203 and 20 seconds. GMT. Of course you knew that was course out in sign language, I guess this makes sense, but I didn't know it, this and this twice is the number 200.
So you've got the two, like the V I guess, and then you've got zero with, which is those listening. It's so I'm an index finger joined together, a taco throw in quite a nice one, which is, what we all like on the internet, what's, what does the 200 code mean taco? That is okay. Yeah. If your site is 200, everything's fine.
But it's not to be confused. Just love this, I honestly, you're telling me it's true. There's a bit of me, which doesn't believe you, 200 on the internet, your HTTP status code. You've got like the 4 0 4 and all that kind of stuff. 200 is everything's fine. It's okay. But apparently there's a 4, 1 8 now.
Okay. All right. I trust taco what that is. 4, 1 8.
[01:27:13] Taco Verdonschot: Yeah, it means I'm a teapot.
[01:27:18] Nathan Wrigley: Why does it mean I'm a teapot? You've got insight into that. Yeah, I
[01:27:23] Taco Verdonschot: find that there's a good story to that. And I think it was related to April fools where every year they do something and well, one of the years four 18 was was added as a a teapot.
And let me see, that was published in 2014, April 1st, 2014. So it has been valid, eh, H B status codes
[01:27:59] Nathan Wrigley: for what? A load of nonsense. I think that's brilliant in the year 200 Ady Clement of Alexandria denounced the use of musical instruments to accompany human voices in Christian churches. What a kill joy Clement of Alexandria, shame on you.
Did you know that 200 MEV units? The unit is M E V. This is great. I love this 200 M E V is the temperature of quark gluon plasma phase transition. Of course you knew that.
Let's do, let's just do one more. If we got off on one E Morris. Oh, shall I try to do the most code? Okay. All right. This is Morse code for 200. I am hang on. I can't do most cause I can't do a long one, but anyway, it short long break that's two and then zero is five long. So it's long long was that five on zoom and then another one.
So it's short long break on. Great long. And there you go. That's a good one. And the square root of 200 is 14.1 4 2 1 3 6. That sounds almost like pie almost, but it's not quite without the 14 at the three point. Okay. That's it. That's all the crazy facts that I've got for the number 200.
I would thank you so much for being good sports about my ridiculous 200 obsession this week. I would remind you. Yeah. Thanks beggar you. She carrying on the just a quick one before we go. I'll put this caption back up. This is our competition. If you want to win. Yost have given us a site license one year for three sites.
That's their premium subscription. You can win that, or you can also win from Yoast SEO. Add on of your choice for one year for one site. Stella is. $200 of gift certificates for snack magic, which we found fun earlier. And they're also giving some caps away. You cannot win a cap. Don't even try to win the cap.
It's cruel, but there are also from Caden's WP to t-shirts to mugs, to bulk caps. And if you want to win that, go to WP Builds.com forward slash 200, and you might be able to thank you. Yeah, it's the end of the show. And at the end of the show, every single week, I do ask the guests to wave in the normal way.
So would you mind all of us having a beer? What's oh, should I put the $200 at the same time? Yeah, that'd be cool. Let's do that. Okay. Where's it gotten? There? It is, okay. Everybody wave. Thank you so much. That's great. If you enjoyed it, please share it with your friends, colleagues, cats, whatever you like.
And we'll be back another week, probably this time next week in all honesty with some different guests, but thank you to. Yeah, you get power. We hack thank you to tack overdone shot and thank you to Carmen Kendrick from, for joining us today. Really appreciate it. If you guys want to stick around for a few seconds afterwards, might be nice to have a chat, but yeah, the rest of you have a nice day.
Thanks for making some comments. Cheers. Bye bye.
Support WP Builds
We put out this content as often as we can, and we hope that you like! If you do and feel like keeping the WP Builds podcast going then...
Thank you!