This week's WordPress news for the week commencing Monday 14th March 2022
Another week, and we're bringing you the latest WordPress news from the last seven days, including…
In the dream of exporting WordPress Block Themes finally here?
Newfold Digital has acquired Yith, the maker of many popular WooCommerce plugins
The Block Pattern Directory is opening up for submissions
Joost is no longer at Yoast (you really have to say that sentence!)
CSS-Tricks has joined Digital Ocean
The Page Builder Summit 4.0 is open for registrations – get your place secured!
There's a whole lot more than this, as there is each and every week, and you can find all that by scrolling down and clicking on the links!
This Week in WordPress #201 – "Security insecurity"
With Nathan Wrigley, Michelle Frechette, Chris Wiegman and Rob Cairns.
Recorded on Monday 21st March 2022.
If you ever want to join us live you can do that every Monday at 2pm UK time on the WP Builds LIVE page.
WordPress Core
wordfence.com
On Thursday March 10, 2022, the WordPress core team released WordPress version 5.9.2, which contains security patches for a high-severity vulnerability as well…
wordfence.com
On Thursday March 10, 2022, the WordPress core team released WordPress version 5.9.2, which contains security patches for a high-severity vulnerability as well…
Community
Plugins / Themes / Blocks
make.wordpress.org
Last year we launched the Block Pattern Directory, a curated selection of beautiful and useful block patterns hosted on WordPress.org and usable directly from the post editor in any WordPress…
make.wordpress.org
Last year we launched the Block Pattern Directory, a curated selection of beautiful and useful block patterns hosted on WordPress.org and usable directly from the post editor in any WordPress…
wptavern.com
GiveWP quietly released its new plugin, Donation Form Block for Stripe, in the WordPress directory last week. It is a standalone block that allows users to accept donations almost instantly.No complicated setup. Just install, activate, connect to Stripe, and play…
wptavern.com
GiveWP quietly released its new plugin, Donation Form Block for Stripe, in the WordPress directory last week. It is a standalone block that allows users to accept donations almost instantly.No complicated setup. Just install, activate, connect to Stripe, and play…
wpmayor.com
WP Smart Contracts is a WordPress plugin that allows you to manage, deploy and interact with smart contracts on multiple networks…
wpmayor.com
WP Smart Contracts is a WordPress plugin that allows you to manage, deploy and interact with smart contracts on multiple networks…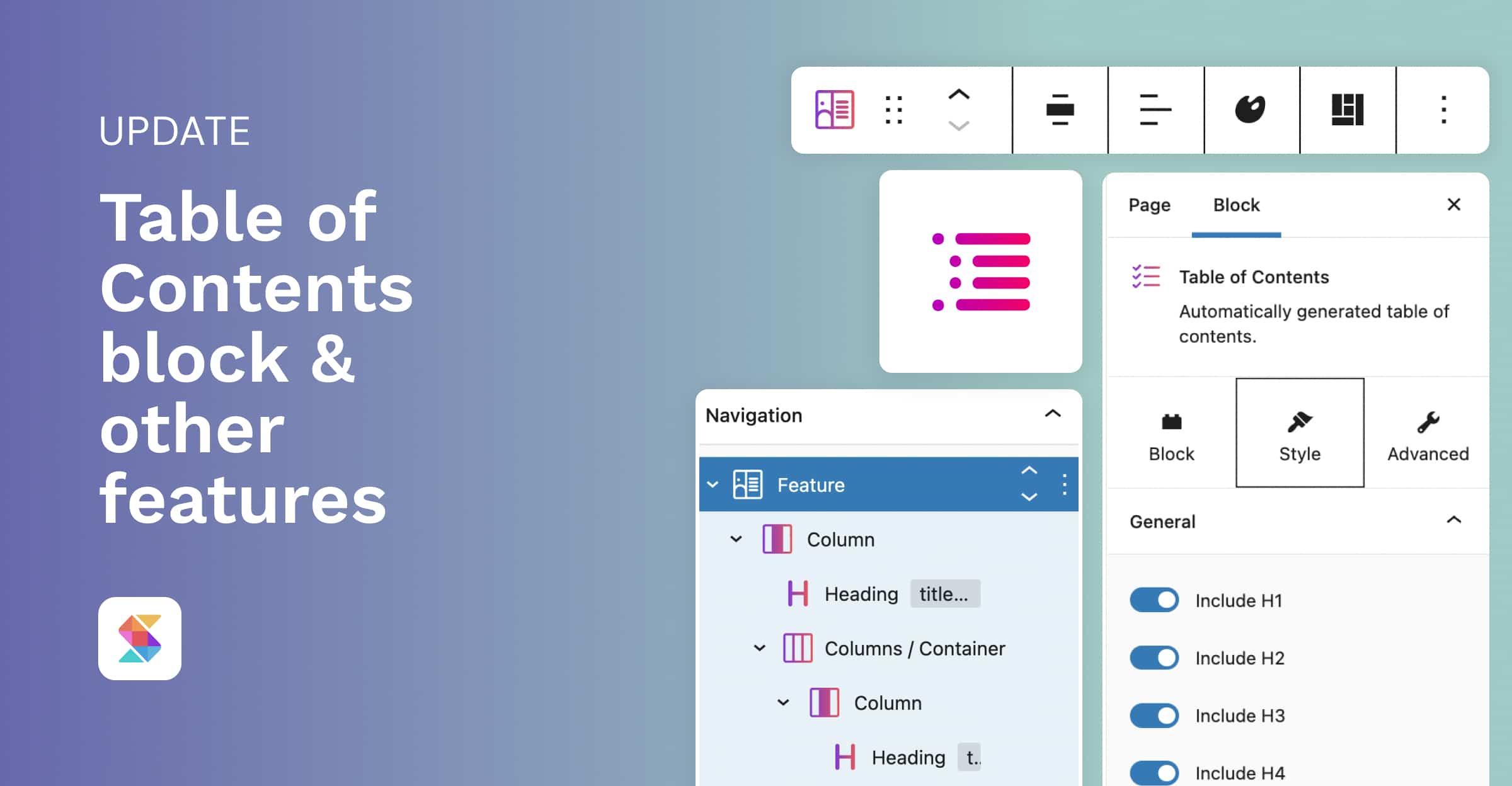 wpstackable.com
We've released quite a few updates, giving you the a new block, a layout switcher, a new navigation panel and more!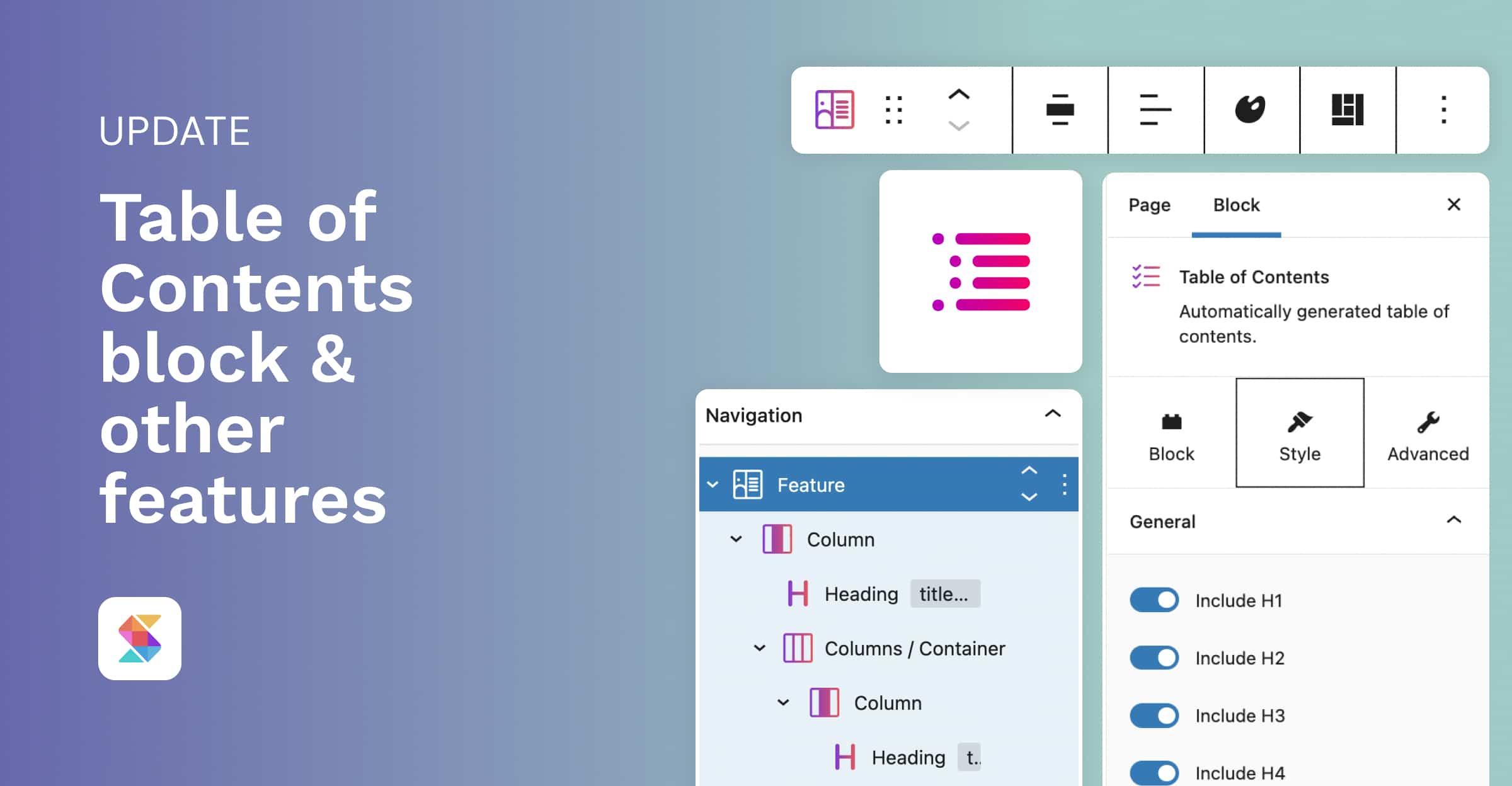 wpstackable.com
We've released quite a few updates, giving you the a new block, a layout switcher, a new navigation panel and more!
Deals
Find a deal in our searchable / filterable list. It's like Black Friday, but every day of the year!
Find a deal in our searchable / filterable list. It's like Black Friday, but every day of the year!
Security
masterwp.com
Sloppy statistics and sketchy incentives are damaging WordPress's security reputation, even though the core software keeps getting better…
masterwp.com
Sloppy statistics and sketchy incentives are damaging WordPress's security reputation, even though the core software keeps getting better…
ithemes.com
Each week, we report the latest vulnerabilities in WordPress plugins and themes. Vulnerable WordPress plugins and themes are the #1 reason WordPress sites get hacked…
ithemes.com
Each week, we report the latest vulnerabilities in WordPress plugins and themes. Vulnerable WordPress plugins and themes are the #1 reason WordPress sites get hacked…
WP Builds
So your WordPress website is up and running. You're growing. The website is getting noticed. Wonderful. You add in some products as well, and it keeps growing. Now you need to make it international. WPML can help you with that…
So your WordPress website is up and running. You're growing. The website is getting noticed. Wonderful. You add in some products as well, and it keeps growing. Now you need to make it international. WPML can help you with that…
Jobs
Post a Job If you know of a job in the WordPress community, please feel free to post it here…
Post a Job If you know of a job in the WordPress community, please feel free to post it here…
Not WordPress, but useful anyway…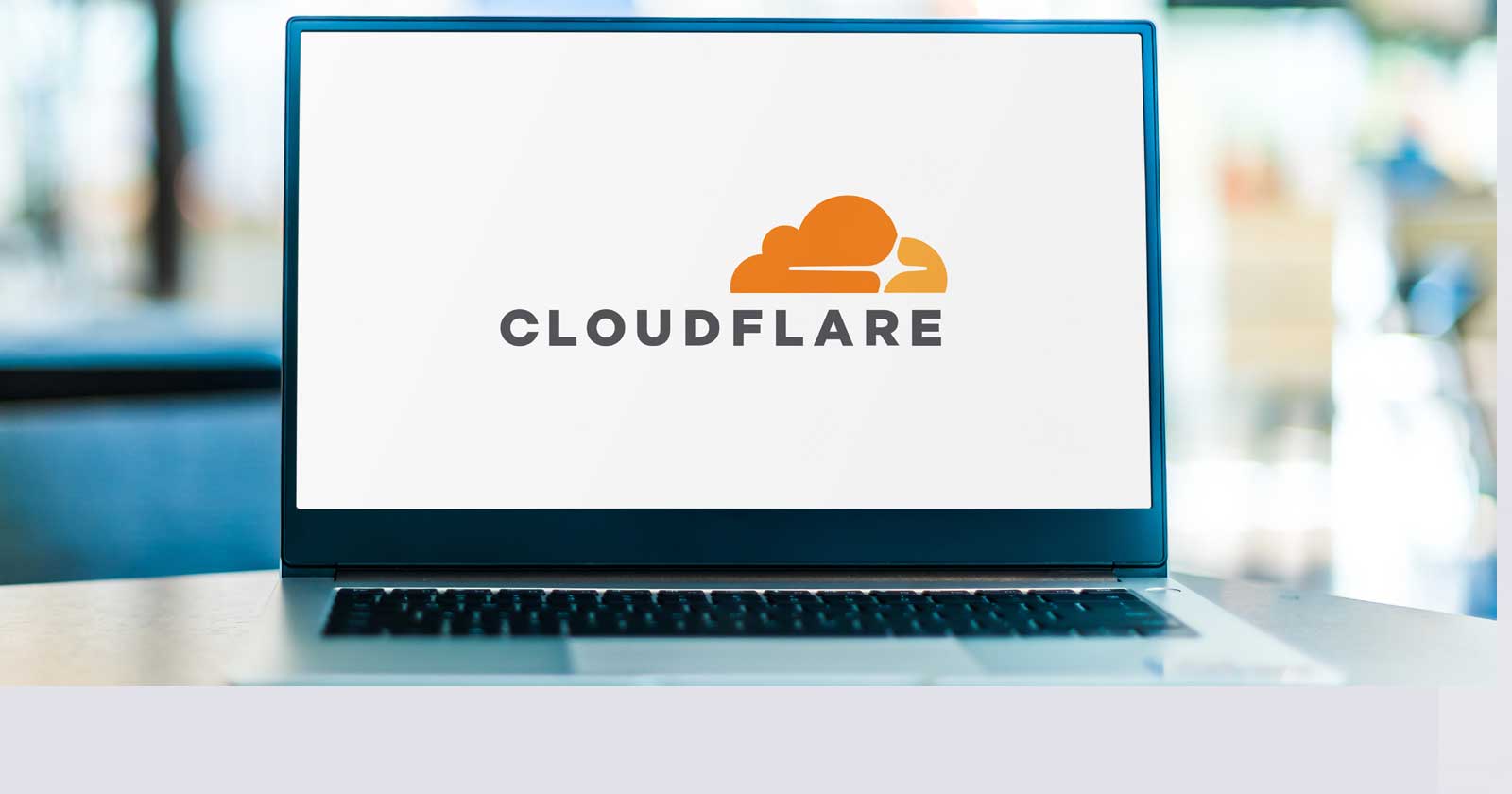 searchenginejournal.com
Cloudflare announces a free Firewall that blocks many common exploits…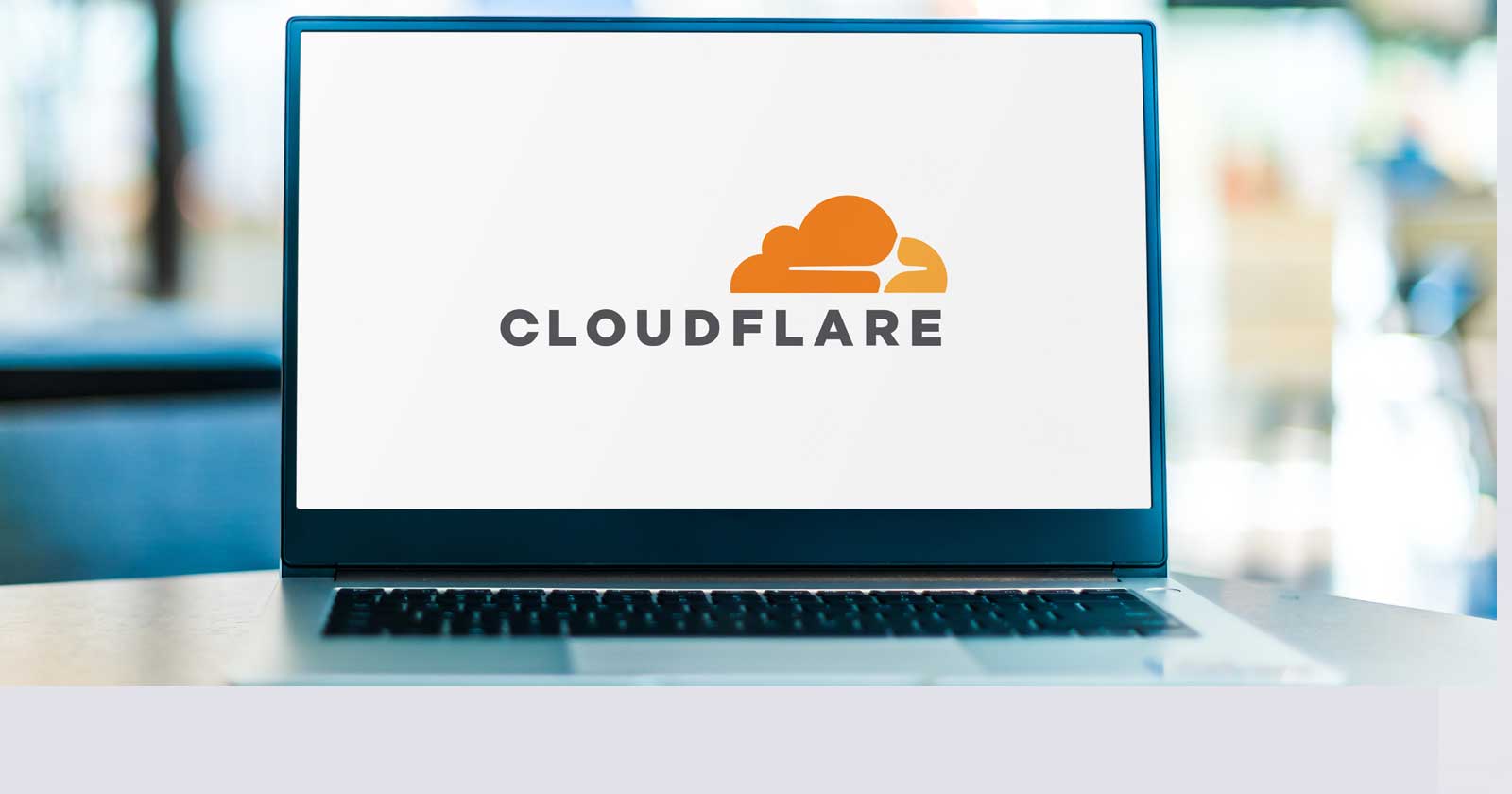 searchenginejournal.com
Cloudflare announces a free Firewall that blocks many common exploits…
css-tricks.com
I will be working with the DigitalOcean team as an advisor as we transition CSS-Tricks to DigitalOcean's management, and will then step back to focus on my other projects…
css-tricks.com
I will be working with the DigitalOcean team as an advisor as we transition CSS-Tricks to DigitalOcean's management, and will then step back to focus on my other projects…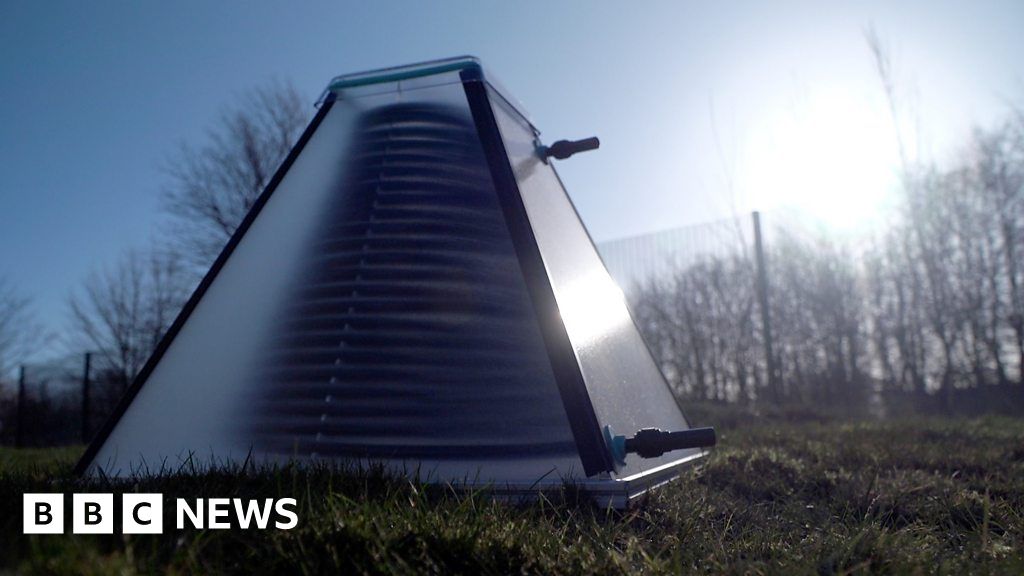 bbc.co.uk
A simple water heater powered just by the Sun is being tried out in Africa…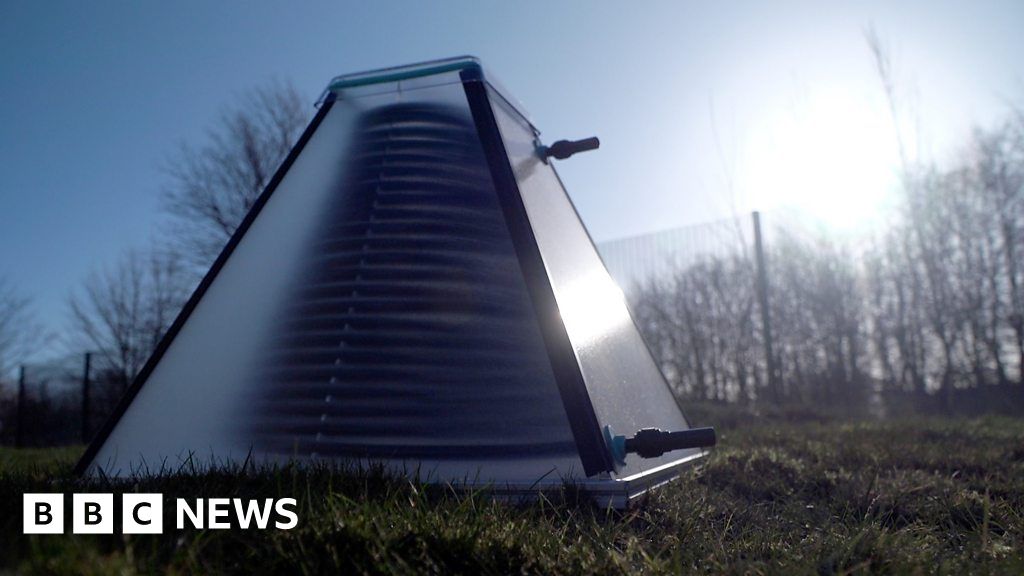 bbc.co.uk
A simple water heater powered just by the Sun is being tried out in Africa…
The WP Builds podcast is brought to you this week by…
Omnisend is the top-rated email and SMS marketing platform for WordPress. More than a hundred thousand merchants use Omnisend every day to grow their audience and sales. Ready to start building campaigns that really sell? Find out more at www.omnisend.com
The home of Managed WordPress hosting that includes free domain, SSL, and 24/7 support. Bundle that with the Hub by GoDaddy Pro to unlock more free benefits to manage multiple sites in one place, invoice clients, and get 30% off new purchases! Find out more at go.me/wpbuilds.
It's like Black Friday, but everyday of the year! Search and Filter WordPress Deals! Check out the deals now…
Transcript (if available)
These transcripts are created using software, so apologies if there are errors in them.
Read Full Transcript
[00:00:00] Nathan Wrigley: It's time for this week in WordPress episode number 201 recorded on Monday the 21st of March, 2022, my name's Nathan Wrigley. And as always, I will be joined by some notable WordPress guest. Today. We have Michelle Frechette. We also have Rob cans and also for the first time Chris Weigman, we're here as always to talk about WordPress and we cover quite a lot ground this week.
First off, we're talking about an article on WP Tavern about the ability to export all of your WordPress block themes. Does it work? New fold, digital has acquired Y if you're into WooCommerce, this might be important to you. Do we need thousands and thousands of block based themes in the era of full sight editing or would just one be enough transitioning away from Yost?
Yost of a is finally stepping down mostly from the company he founded many years ago. And we get into that discussion. Give WP, have a new standalone plugin for Stripe. Chris Coyer has decided it's time to move on from. CSS tricks. And he's given that over to digital ocean. The page builder summit is coming around for version 4.0, it's now time to register your interest.
Should you wish to attend? CloudFlare have got a new firewall and we talk about flat pack heat. It's all coming up next on this weekend word press. The WP Builds podcast is brought to you today by Cloudways. Cloudways provides the ultimate manage WordPress and WooCommerce hosting solutions. Easy setup allows you to get started in minutes, focus on your business and say goodbye to hassles.
Get started with our three day free trial. To enjoy unmatched performance, superb uptime and 24 7 active support. Find out more at Cloudways dot com. Hello? Hello? Hello? Hello. Hello. Nice to have you with us again. If you're joining us live it's. Very nice to see you. If not like the majority of our audience, I hope you're gonna enjoy the next hour and a half.
We're gonna talk about WordPress. We talk about WordPress incessantly on this show. It's called this week in WordPress. We're on episode 201, and I'm joined by three fine people. One of whom is brand new to our show for reasons I cannot explain, keep my cursor keeps disappearing off my screen. I have no idea why that is, but it's gonna make, it's gonna make for absolute havoc during this show.
I blame Wigman. That's right. Yeah. OK. Yeah. Okay. Yeah. Tom's up. He's taking that. Okay. So very quickly. First off we've got we've got lots of lovely guests, but I'll begin with Michelle Frette, if that's all right. Michelle Frette, who's one of the co-hosts joining us probably for the 4000000th.
Time. I really appreciate it. Michelle, it's really you to dev devote your time at
[00:03:10] Michelle Frechette: this. I was sad. I missed the two hundreds last week where everybody got to ah,
[00:03:14] Nathan Wrigley: yeah, there was a lot of, yes, just stupidity is the word. Childish 201 is
[00:03:20] Michelle Frechette: a little anti.
[00:03:21] Nathan Wrigley: I know we're not really celebrating it too much.
Are we? But I'm gonna introduce you. Michelle Frette is the director of community engagement for stellar WP at liquid web. In addition to her work at stellar. Michelle is the podcast [email protected]. She's the co-founder of underrepresented in tech creator of WP career pages.com. The president of the board for big orange heart.org, director of community relations [email protected], author business, coach, and frequent organizer and speaker at WordPress events.
She lives in Rochester, New York, where she's an avid nature photographer. I have seen the photos and you can find out more at meet Michelle. Dot online. I think Michelle, at some point you ought to run for president. Oh,
[00:04:08] Rob Cairns: my God, I would never president miss
[00:04:10] Nathan Wrigley: president. Is that a thing? Is it a thing? Is president not just the word?
[00:04:16] Michelle Frechette: They they always say Madam president or, oh, that kind
of
[00:04:20] Nathan Wrigley: thing. Okay. Oh, I didn't know that. Okay. Okay. But anyway, there's Michelle with the list, as long as your arm, very nice to have you with us. Once more. Thanks so much. It's good to be here. Thank you. We'll also go for Rob Kens.
Who's given us a much more pithy version. So Rob, feel free to add anything that I miss out, but Rob Kens runs a digital agency in Toronto, stunning digital marketing, and he is also the producer of the S D M podcast. Tell us a little bit about that. You've reached a milestone recently. Yeah, we've.
[00:04:49] Rob Cairns: I passed episode 200 and interesting enough. We're getting together on Thursday with Bob Dunn who beat both Nathan and I to 200 myself and Nathan Wrigley. And we're gonna talk about what it's like to produce 200 podcast episodes.
[00:05:07] Nathan Wrigley: That should be fine. I wrote you an email shortly after that to say yes, actually, there's, I've done a few more than 200, but of this show 200, definitely the last week.
And Chris, I am so sorry, because normally I would ask the guests prior to their starting, how to pronounce their surname. And I heard Michelle pronounce it in a way that I wasn't about to. Chris, would you just tell us your name and I'll take it from there? sure. Chris Wigman. Wigman. Okay. I was gonna say Wegman, but sorry.
Okay. So Chris Wigman is an end. He's the engineering manager on the F dot JS team at WP engine and has been working with WordPress for over a decade. During that at time he's built one of the largest WordPress security plugins, as well as various plugins and themes for clients of all sizes, Google Chrome, extensions, and even WordPress development environments.
He's a teacher at hearts. Chris has spoken at numerous word camps and other conferences as well as taught both computer science and aviation. For universities throughout the us. There's just so much going on there that I wanna delve into. Can I go for the aviation bit first?
My first career?
[00:06:16] Chris Wiegman: Actually second career was a professional pilot. I was an airline captain and flight instructor for about a decade before
[00:06:23] Nathan Wrigley: switching into tech. Don't you love it when you beat people who are just ridiculously good at multiple things, just like you. Ah, I just did a bit of flying for a while, I just decided to switch it if you not good or no, it's really good.
I love it. When I meet people, who've just got a real backlog, especially like that's a real flip going from like aviation to software development. Maybe it's
[00:06:47] Chris Wiegman: really. It's most flying these days is basically programming, GPS boxes and
[00:06:55] Nathan Wrigley: abs. Yeah. Good point. But now you're over at WP engineer, the engineering manager there.
What, or at least for the FA JS team what does that involve typically in working week?
[00:07:06] Chris Wiegman: Lately we're I just took this role in December. We're a team of four trying to get a fifth. I got one more rec open that we're hiring for building F Shas, which is a JavaScript library to connect headless work press.
So think of it as a a framework kind like maybe Genesis, you might consider a F traditional themes. You can consider this kind of a framework for building out a headless site, easy ways to connect back to WordPress, very predictable APIs, the whole gambit in order to make headless development as easy as hopefully building up traditional theme once.
[00:07:43] Nathan Wrigley: And it looks like you've been on Michelle's podcast because there it is. If you wanna find out more about Chris we talked
[00:07:50] Michelle Frechette: a lot about the pilot thing.
[00:07:52] Nathan Wrigley: So if you're, yeah, that's that that's straightaway got me. It's like my dream was to be a pilot and then I realized I would used really not cut out for that kind of thing.
[00:08:03] Michelle Frechette: my favorite part of that whole episode though, is the question where I ask what's the biggest mistake you've ever made in WordPress. And what did you learn from it? And I'm gonna misquote exactly what Chris said, but something like I once deleted 23,000 websites in a single
[00:08:19] Chris Wiegman: deleted, they just went down.
They were,
[00:08:23] Michelle Frechette: I know I, yeah. I was like, wait 23, no, 23,000. That
[00:08:28] Nathan Wrigley: was O yeah. A lot of the finer points. Yeah. So that's at WP coffee, talk.com/podcast/chris. Say it again. Wigman. Why can't I get that in my head? Wigman. Okay. Wigman. It's the rogue E there. That's getting me. So there you go. WP cafe, coffee, talk podcast, episode, all about that.
Let's get stuck into the meat and the potatoes of this episode. We are, of course, here do talking about WordPress. This is our website. WP Builds.com. If you fancy to use subscribing so that you keep update. Fill out that little box, we don't spam you with anything other than just the content that we produce.
So you can be safe in that. We are actually, I'm just gonna highlight this last week. We started a competition, which if you want to enter, it's totally free just to celebrate our 200th episode of this show. The lovely stellar WP, the lovely cat and the lovely cadence WP. They offered ops and prizes.
Quite a few people have entered. We've certainly got more entries so far than we have prizes, but nevertheless, if you fancy winning either any of the prizes that you can see on the screen, just fill out this little form. And we won't spamming you, we won't add you to our list or anything unless you tick the box that you wish to be subscribed, but just fill out your name, give your email address and I'll delete all of those at the moment.
I've contacted all the winners, but that's going for another. One day and nine hours, if you're fancy entering that. So thank you to Yost seller, WP and catered WP. I really appreciate it. And last little plug from me before we begin is to say that I'm doing a show this well, eight days time with peach Andary we do our monthly UI UX thing, and she's looking for some websites.
So if you listening to this and you've got a website which is half finished, completely finished, but you've got some doubts about it, or you just want somebody like peach to cast their eye over it from a I UX perspective, feel free to go to WP Builds.com/ui. Fill out the form and we'll add you into the show and she'll give you some free, interesting information which may help.
Hopefully also, if you've got any dark patterns that you've noticed on the internet, she's really keen to expose those. So there's a part on the form there where you can drop in your dark patterns and We found quite some quite interesting ones. I found one in the WordPress plugin space just the other day.
And it was it was a bit of a humbling, but I'm naming no names. Okay. What else have we got to say before the show begins? Probably not a lot. Let's just see if there's any comments. Sometimes there is. Hello. I'm guessing this is Todd. Got some tunes going on waiting. Rob, forgot to tell you. We're almost ready.
So I'm guessing. Copy flight. That's gonna be Todd E Jones. I imagine that is yeah, what's this, I don't really follow that. I think that's probably some spam. Would you imagine that spam, anything that comes through on the switch is basically spam, but thank you for joining us, Todd, if anybody does wanna make a call, feel free to do that, but there are a few little gotchas.
If you're on the Facebook side of things basically Facebook won't allow us to have your avatar or your name, which is fine. You'll just come across as anonymous. We won't know who you are, but if you do want to on the Facebook side, You want us to see who you are then go to chat dot restream IO.
Slash FB chat.re stream slash FB, and then we'll know who you are. Great. Okay. Couple of things to go through. We've got quite a lot of word Pressy stuff, and then a few bits of interesting pieces towards the end of the show. Why is that comment still on the screen? Let me press that once again. That was my mouse disappearing me again.
First piece up is WP Taven, just in Tadlock. 14th of March was writing all about the dream of exporting WordPress block themes from the site editors close to reality. Justin, I think from reading this piece, he's been desiring the ability to be able to export a theme, take it over, Chuck it on any other press website and it just behaved.
Exactly like it used to on the previous website. And he seems to think that the, that this is almost a reality. There's a few little gotchas at the bottom where he explains how it's not gonna happen and why certain things don't happen. But essentially he thinks this is now going to be a possibility.
It spits out a. Dot zip file, which you can use, take it somewhere else and install it. It's the beginning of a journey, the beginnings of this being able to happen. I, for one would like to have a theme set up and we'll talk about a base theme and all of that sort of stuff in a moment. But I do like the idea of having something I've built about three or four sites over the last six weeks and more or less all of them follow the exact same pattern.
And it would be really nice if there was a real simple little way to go through this export things and take it to another site. So there's my little preamble. I'm gonna hand out over to Rob Chris and Michelle, and they can have a bunfight about what they think about this. Whoever wants to interrupt first gets first.
I,
[00:13:33] Rob Cairns: The problem with exporting block themes is you are assuming when you do the import, whoever's building, the website has the same plugins and the same block add-ons installed and that's gonna cause a problem. So for example, when I develop. Block stuff. I'm all in with cadence. And I typically run editor plus by extend.
So if you export my stuff from reimporting, you're assuming you're running cadence Andies so that's where some of the issues are gonna come into play. I think,
[00:14:08] Nathan Wrigley: thank you. Anybody else?
[00:14:11] Chris Wiegman: I would agree with that at mean that, I realize we're trying quickly to become a no code platform for all the WordPress, but this is, the weaknesses with no code was everything.
The feature sets were limited with an unlimited feature set to replicate. That experience is gonna be next. It's never gonna really work. You're gonna get close, but unless you're export an entire site, just the theme gonna be problematic.
[00:14:43] Nathan Wrigley: Yeah. Justin talks about the fact that there's the idea is to have thousands and thousands of these different themes and imagine the per mutation, literally an infinite number of different permutations on the backend, different blocks, different patterns, different plugins, all sorts of different things.
It's curious though, that he came out very about this because he has been dreaming about this longest time. And he seems to be confident that well in the sort of tail end of the article. He does. He just starts to dwell on the things that didn't go quite so well, but I just thought it was it.
It's just another step to the, like you say, the no code solution. The fact that hopefully if P people are just managing their own WordPress websites and they've got everything set up in exactly the same way across five or six different locations, they can just do this trivially and it'll be easier than it ever was.
Yeah. It's interesting. Have you got anything on this, Michelle?
[00:15:39] Michelle Frechette: I just, it just goes against everything that I ever think about as far as design work, because I don't wanna replicate things across sites like that. I want every site to be unique and different, and that's why I think the blocks are fascinating because I can not have things replicated between different sites.
I understand that it's fascinating and it's fun and there's different things we can do. At the heart of design is not having every site look like every other site that I built.
[00:16:08] Nathan Wrigley: I do a podcast episode every couple of weeks with David Worsley. And one of the things that we've talked about on, on numerous occasions is the fact that he has a starter site, which he updates so that the version of WordPress is up to date.
And the plugins that he's using are all updated. And then he exports that and begins his work. I have completely opposite approach. Every time I install WordPress, I start with core, just install core. And then I do everything that I need for that one website. So I literally go and sock up the latest version of the plugin, probably download it from the website.
And so I do it all. It takes me like 40 minutes and it's 40 minutes of dead time. Really? I could do that better, but I just take the view, like you said, Michelle, maybe this plugging doesn't need to be on this site and this, it's gonna be a five page brochure site. Why does it need this, that, and the other clever thing?
And I actually find that's quite interesting because I discover things quite often because I'm playing around with plugins and I suddenly see the setting screen for the first time in six months. And. So on. So that's yeah. That's interesting.
[00:17:19] Michelle Frechette: It just allows more design, right? Yep. So if, and the idea of putting a, of, whether you're building a site for yourself or for a client, is that you're giving them some yourself or them, something new and something that hasn't, if I'm, somebody's paying me to build a website, I'm not replicating a site I already did.
And just, yeah. Their information in it.
[00:17:39] Nathan Wrigley: Yeah, that's a good point. Okay. Let's move to the next story, cuz it actually, it dovetails pretty nicely with that. So we're staying with the Tavern actually for the next couple of pieces. This is again, Justin, couple of days earlier on the 11th of March, he wrote a piece called does word, press need thousands of block themes in the era of full site editing.
So a little while ago, Matt Mullenweg. Express the desire that I think he said 5,000, certainly that's, what's referenced in the article that we'd have 5,000 full site editing, word editing, WordPress themes in the theme directory. Now. Not everybody seems to agree with this notably it looks like Daniel shot Smith, who is often a actually watching the show.
He says, and I'll quote, I'm just not seeing the need for more than one theme for FSE. As long as I can override the look of it would appreciate someone explaining why one theme like, and he mentions Brian Gardner's frost. Couldn't just be the standard. Making more themes feel, feels like it de defeats the concept of full sight editing altogether.
This seems to be piggybacking off something which rich Tabor I'm sure we've all heard of rich tab. He's now with Extendi said when he was saying in 2019, can we just have a press or like base theme, which comes installed that doesn't, I'm guessing, you're saying that doesn't really change over time. That is block capable and everybody just builds everything off there.
And of course, Justin then goes on to actually wait a minute. Themes are really useful for people who are non-technical. And a lot of people using WordPress, just go out and find a theme, which seems to suit whatever they want. I don't know, they're a lawyer or something and they go and find a lawyer's theme.
And whilst for the likes of us, we'd probably be a bit like. Snotty about that and think actually, no, you shouldn't be downloading a theme with all the bells and whistles built into it, go and build it up. Actually, no, a lot of people are gonna be using WordPress and they're quite happy with that approach if it spits out what they want and they've found it and it works for them then of course, this approach is, theming and lots of different themes, all with different options seems to be fine.
So I'm gonna Chuck that one out there. What do you reckon? What's the future? Do we need one WordPress theme for full sight editing? Or should we still have hundreds? Possibly multiple thousands. I'm gonna
[00:20:07] Michelle Frechette: on this one. Sorry, Rob. You're gonna have to wait on this cuz I have an opinion oh no. I think it goes back to that whole democratizing.
Publishing and the fact that you have users at every level and you have users that have no idea what code is. And if you ask them to change the color of something with CSS would have no clue what you're talking about. And then you have people who say, I just theme it myself from the base up and everything between.
And I think that's where this kind of thing comes in, right? So maybe you don't need 5,000 different themes, but that doesn't mean other people won't be able to use those and jump in and be able to start something AF fresh. And so it, it goes against what I said before, that I don't wanna replicate all these things, but if I am a dentist and I'm building my own website, because I just graduated dental school and I have, $500,000 worth of debt. And I'm just like, bootstrapping in, at least I'm not using Ws. I'm like coming in and picking a theme that's for dentistry, and I can start to fill in the blanks.
So I think that there's something for everybody.
[00:21:14] Nathan Wrigley: I think that's a really good point. No, that's fine. I confess when I first came to WordPress, I was, I did find my way into places like theme forest and those theme houses. . And I quickly learned that wasn't actually of any benefit to me cuz I spent more time taking things out than putting than I be making use of anything that was there.
But the fact is they sell really well and I'm imagining that a certain proportion of people will be entirely happy with it. It does what they need right off the bat. And so long as it's updated. And what have you yeah. Okay. Thank you, Rob. Sounds like you needed to get in there as well.
[00:21:49] Rob Cairns: Michelle kind of stole my thunder a little bit because I so hardly agree. As we try and democratize publishing, we need to give people choice. And if we wanna keep out of an, into a no code environment, which a lot of people seem to want, that he even means more choice and any argument's gonna be by the way, if only one need one theme, do we only need one plugin?
And the argument goes on and on. So the one cool thing about open sources by using themes and plugins, we can customize our websites the way we want. So it's a time saver. So if people wanna put 3000 themes out there, I'm good with it. Choose the one you want, but give people the choice. That's the key.
[00:22:31] Nathan Wrigley: What do you feel about the argument Rob, that we can, the principle being that it's, once you've got the base framework, you could use blocks and block patterns and use the pattern directory to build up almost anything from a limit on unlimited arrangement of blocks and block patterns.
So in that way you've, I guess you've got a trial a little bit harder and build things one step at a time, as opposed to downloading a theme where all the pages are created for you and all the different custom post types are made and all of that kind of stuff. But yeah I can see your point, but it's gonna be more work isn't it there'll be a lot more learning for the dentist to do if they had to build it from patterns.
And even
[00:23:07] Rob Cairns: in block patterns, Nathan, like I've played in the block pattern libraries. There's a lot of a choice out there. The work isn't gonna disappear, frankly. Once you go down that pattern rabbit hole, you can be down it for days, if you don't be careful. And I've been there when I redesigned my site and moved to box.
The rabbit. Hole's not gonna go away. So you're gonna move it from point a to point B, but you still gotta give the choice and that's my whole thing. So yeah. You
[00:23:38] Nathan Wrigley: reckon
Chris
[00:23:39] Michelle Frechette: compare Nathan's hair was short before he went down that rabbit hole.
[00:23:47] Nathan Wrigley: Chris, what do you think
[00:23:50] Chris Wiegman: for in, in my world, in my experience, it's all largely irrelevant. The whole idea of block patterns and stuff like that. I'm talking about large multi sites for enterprise level sites know sites that are the database might hit 50, 60 gig tens of thousands of users, thousands of editors, things like block patterns, things like exporting themes.
Not only are those not applicable to those sites, but they're downright detrimental because you wind up breaking brand guide at a minimum. Let's just say brand guidelines. We could focus on that one. Given all that much power. You don't want all those editors to have that. Cause the whole purpose of WordPress is to manage the content, not for a thousand people to go out and manage it, manage their own designs.
So the idea of that many themes and themes to be that editable just don't apply in the world. I've always built in, three out of six of my WordPress jobs have all been universities. And then two of the others have been big hosts that are doing, not hosts, big agent like agencies that are doing enterprise level sites.
Yeah. So that type of, these, every WordPress is only made for per one person doing their own site. That's never in the world I've been involved in. So that's fascinating to me, the whole feature SETSS just mood.
[00:25:08] Nathan Wrigley: Yeah. Oh, nice. You get a pass on that question. Totally great. Yeah.
Interesting. I dunno which way it'll go. Apparently there are about 300 block based themes out there at the moment. And I know that the intention was for there to be many more. Is, did I have I give, given the right number there? Justin certainly mentions it, but the is to have a lot more by the end of the year.
We'll see. We'll see. We'll see. Okay. Next one then is some acquisition news we haven't actually had, there was a period about six months ago where we never had any news other than acquisition news. And we seem to have had a little bit of a breather. From acquisition news. But no, it's back 17th of March again on WP Tavern, but you could have found this in multiple different places.
This is to say that new fold digital, which is the parent company of blue host. Confess apart from the fact that I heard that new fold digital had bought Yost I have no idea who new fold digital, I've heard of blue host. I've heard of Yost. I've heard of ye in this case that we're talking about, but I haven't heard of new fold digital.
So maybe it's just like a parent company that doesn't actually do much apart from have other companies, but maybe one of you can enlighten me about that in a minute. It's the. It's what it's
[00:26:25] Rob Cairns: still EIG. Okay.
[00:26:26] Nathan Wrigley: So that's, it's EIG rebranded as, so EIG that brand that we all know and love has been just, it's a simple name change.
Is it? They just became new fold digit. I got it. Okay. Thank you so much. Okay. So this week they acquired a WordPress plugin called yes. If you're in the WooCommerce space, I'm sure you've heard of them. They've got over a hundred. WooCommerce extensions. Literally an extension fair, just everything in the WooCommerce side of things, you name it, they had built it.
They have more than 2.3 million active installations across the product suite. I dunno how much of that is on the premium side and how much is on the free side? They've got 31 plugins on.org. So presumably those 31 will make up a fair proportion, but they're the light versions Justin says. And they're the wish the WooCom wishlist plugin, which looks like the sort of flagship for that company is downloaded and in use activated on over 900,000 WordPress websites.
We've got the usual talk from the founder, the founders called Nado Papa. Papao apologies. Nao if five. Butcher your surname there. It's the normal thing. The acquisition of Yost and yes, last year are part of a long term strategy. This is actually coming from ed J from new fold digital to provide the best solutions to our WordPress customers and future our expertise.
Essentially, everybody's moving over. If you work for Y you are working for new fold digital, I have no idea what this is gonna mean. It does Michelle. You've probably got something to add to this stellar WP who you are closely associated with. They seem to be making a big play in the WooCommerce space.
So I dunno if this is of interest or concern. What I dunno, stellar WP were actually in cahoots to try and get this, or if it was, any, anything like that going on, but again, opening it up. Is this good? Is this bad? No idea.
[00:28:33] Michelle Frechette: I have this, I have opinions about acquisitions and that is that my theory is.
We are still a relatively young industry, right? So we're not even 20 years as WordPress yet. And I know that technology moves quickly, but industries in general don't and it's, hasn't been that long since we've been monetizing by selling plugins and selling themes, and that's been ramping up and we've reached a certain point.
It's critical tipping point where companies get so big that either the owner needs help to manage them. And so either takes on partners or goes into a merger and acquisition situation, or they just, it, it fails at some point because they can't manage the growth. And so we're at a point now where we're seeing a lot of the plugin companies need the more infrastructure for research and development for ma human resources management and those kinds of things.
So I think acquisitions that we've been seeing over the past year is a normal part of the growth of our industry. That said you're gonna see more of this happening. Stellar WP. Yes. We get, we take a lot of rib for the fact that we're trying to take over the WordPress world, which we aren't, although we do already have iconic.
And so I just wanna say that we have, is it, that was
[00:29:53] Nathan Wrigley: the one.
[00:29:54] Michelle Frechette: Yeah. We have our stake in the commerce world already, but but this is the kind of thing that makes sense in our kind of industry. And we're gonna see more people building up. This is my prediction for the next five years.
We're gonna be more see more people building up plugin companies for the purpose of selling them and growing their own whatever their buying their own islands or chartering their own planes. Chris kinda thing. So that's my take on it is that acquisitions are healthy.
Where
[00:30:28] Nathan Wrigley: can I just ask, obviously we now know, thank you, Michelle. We now know that EIG has become new fold digital. So a rebrand there prior to the fact that they bought Yost, did they have a big footprint in the WordPress space? Do we know? Because I, Y is probably nowhere near as big a deal, I think is Yost.
It feels like Yos was just out of nowhere. But now that they've got these two things Yost, which is gigantically big and now Y which is pretty darn big, looking at those numbers is this new for them? Six months ago, did had anybody heard of them doing stuff, particularly in the word press space, apart from the fact that they're always on the wordpress.org, favored sponsors page.
They seem to have that spot each year, but it presumably they're coming in and this is pretty aggressive buying these two things in just a space of six or so months.
[00:31:24] Michelle Frechette: Hosting companies are the ones with the money in this industry, right? Chris? Yeah. You guys are hosting too. And we're the ones that can afford to build that.
[00:31:32] Chris Wiegman: I don't know if it's, if new is the right word, we had 40% of the internet. These hosts absolutely wanna start closing off the open source, open nature of WordPress. That's exactly what we're seeing, the money, all the VC money, all the big moneys coming channeled through hosts who can then build silos around the products they're buying.
And that's very much what's happened with a lot of these products.
[00:31:54] Michelle Frechette: Yeah. You're seeing that with Godad too. So GoDaddy acquired Pagely in the last six months. Yeah.
[00:31:59] Rob Cairns: So it's not a surprise that new folders jumped into the e-commerce base with stellar already there with GoDaddy already there, you could see, almost see Y up for acquisition train.
And I think what we're seeing in, I had a long discussion with her friend, Paul Lacey, six months ago. Yeah. The name comes up again.
[00:32:20] Nathan Wrigley: I'm off that now.
[00:32:22] Rob Cairns: I'm not I name anymore. And to give credit to Paul, what we talked about was mergers and acquisitions and how. Is this good for the industry? Is it not?
Does it hurt the small developer? Does it not? I don't think it hurts anybody because I think there's now small developers building theme houses. Exactly what Michelle and Chris has said to be bought. So I think there's a lot of that going on now.
[00:32:46] Nathan Wrigley: So we're just in a very curious little community. Aren't we?
The WordPress folk though, because there's a lot of people who are putting their time in, let's use the word philanthropically they're giving their time for free. I know there's a lot of people not a lot, but there's a proportion of people who are paid to contribute to WordPress core and all of the other various different parts that make up WordPress, dokey mutation and so on.
But a lot of people who use WordPress are on that more it's open source software. And so I think there's this kind of, there's this divide in the road. Some people see the. The maturation of it. And they see in any industry, they, things grow and they're acquired and they get bigger and bigger.
Whereas I feel there's quite a few people who talk in the background who dislike that modus opera, Andi in WordPress. And they don't like the fact that things are coalescing and things are getting bigger. It feels like the opposite, what it once was or what they want the community to be in many ways, they would just like independent plug-in owners to exist forever.
But if you are, let me just get the guy's name again. Nado from youth. I guess his primary responsibility is to himself and the family and his coworkers. And if he can exit with a fair amount of money and then go on to do something, which perhaps he's desiring to do well. So be it, and on that, Rob just has decided to clear off he's decided enough.
So yeah, we're in a strange community in that sense, if we were to walk down wall street and talk to a bunch of bankers and investment people, I'm sure they'd take, what are you want about, this is all good. There's no downside to this, but WordPress community presents curious, a curious selection of people.
[00:34:31] Chris Wiegman: What's
[00:34:31] Michelle Frechette: the opposite of growth,
[00:34:33] Chris Wiegman: shrinking
stagnation.
[00:34:36] Chris Wiegman: There's another name for uncheck growth though. Another name for unchecked growth is something that the criterion is only growth is cancer.
[00:34:45] Nathan Wrigley: Interesting. Cause I could see you, Chris, you were nodding your head when I was making that point.
I wondered if some of that sort of resonated with you, cuz you obviously could go
[00:34:56] Chris Wiegman: through a whole
[00:34:56] Nathan Wrigley: episode on just that. Yeah, but you sit. Okay. So I'm gonna make the assumption from what you've all what you've just said that you sit inside of a very large hosting company, but you also have thoughts on the other side.
Cause I was also right. The
[00:35:11] Chris Wiegman: big work for us acquisitions when I sold better WP security to I themes, which is now ithe security. Yeah I understand the utility of this stuff, but these silos that are forming are not gonna be good for the community at any level in the long run.
[00:35:25] Nathan Wrigley: Yeah. Yeah. Okay. So we will have you back on another episode where we'll talk only about the cuz I, I am fascinated by it.
I'm not clever enough to really understand whether or not tum it would be a good thing or a bad thing. I have my sort of like kneejerk reaction when I see the perfect example in my life is something like Amazon, which has only ever been great in terms of what it gives to me. But I'm at the point now where I'm seeing that certain other businesses are going under because they simply can't compete.
Amazon's got to that scale where there's just no point in not buying from Amazon to, for certain goods. If it comes in a box and it's gonna be delivered, why pay $10 more to have it from the mom and pop store over there. And I just don't know if we're gonna see things like that. We're gonna see.
Giant arrangements of plugins acquired by, I don't know goad acquired by stellar and what have you, and they put a wall around it. And if you want WooCommerce, you go to new fold, digital, you go to stellar. And if you want, I don't know if you want a learning management system, you go somewhere else.
Because they've just got the most compelling feature set for $30 a month or something. And I don't know if that's good or bad, it just seems to be the way it's going.
[00:36:41] Rob Cairns: Nathan. I see where it's going is big hosting companies are gonna say and take, let's take stellar or new folders, an example.
They're gonna turn around and say to you, by the way, if you buy a WooCommerce platform, we'll give you all the youth plugins included in your purchase. And GoDaddy, I know does that on some of the, of stuff for WooCommerce managed hosting, they say, if you jump in, we'll give you X number of plugins and that's where it's gonna go.
Yeah. So you're gonna get a package deal. That includes your hosting, includes your core word, press includes most of the plugins. So you're gonna look and say, okay, does this web host suit where I'm going? Yes. Is it have the tools I need? Yes. So I'm going there and that's gonna be the
[00:37:26] Nathan Wrigley: decider. I think.
I remember when give WP who Michelle is obviously deeply connected with still when they were acquired you, you presented a, really a set of arguments, which I found really compelling back in the day about all sorts of unexpected benefits of that from the, from certainly from your side, it was things which hadn't really even occurred to me, like the fact that you were working for a company now, which had, more stability, you had a, medical and all of that kind of stuff was different and you were, you're really pleased with the way that all went.
Oh, from the inside, it was,
[00:38:03] Michelle Frechette: I'm so much more provided for now that I'm bigger, part of the bigger companys of things never get talked about bigger infrastructure. Absolutely. Yeah, actually I, and I've written about it on post data. So there's articles there about what happens when you are acquired and how companies should think about the employees.
When that happens and how well I felt taken care of during that acquisition. And then also, yeah, so I just wanted, I grabbed seven and a half minutes with Matt Mullenweg after state of the word. And we talked about acquisitions and we talked about working within WordPress and what that looked like.
So people are interested in that conversation. I just wanted to share that link, but I have a lot to say about employment and acquisitions and things like that. That's why I put together WP career summit in three weeks time. So make sure that you sign up for that. But but yeah there's a lot of good.
We definitely I, Chris, I absolutely agree. We have to pay attention. We have to make sure that what's happening is not only for the good of the people involved, but the good of WordPress as a whole, because we don't want unchecked growth, but we would, we definitely wanna see strategy and we wanna make sure that what's happening.
Makes sense. So from a stellar standpoint, we are very strategic in how we're growing stellar WP and the plugins that we consider adding, because what our goal is not necessarily, obviously our goal is to make money. We're a business. I'm not gonna sugarcoat that part. But what we really are trying to do is make sure that we have the ability to help people stay in WordPress, start in WordPress.
WordPress is aging. So the standard age of somebody using WordPress is only getting older. It's not getting younger. And we wanna make sure that it, that all of the young people who are thinking about whether it's going into programming and coding and things like that, or just starting a website are turning to WordPress as a solution, as opposed to some of the alternatives.
And what stellar wants to do is we're gonna be starting something later this year. To teach people how to do that. And so one of the ways that we can do that is by having the infrastructure in place to be able to help people do
[00:40:05] Nathan Wrigley: that well, anyway, if you are one of the two point, whatever, it was 2.3 million people who are basing their livelihood presumably to some extent on yes, plugins, this is probably gonna be really of interest to you.
So you can go to WP tavern.com and you're looking for this particular piece it's called new fold, digital acquires. Yes. To expand WooCommerce expertise. Normally an article like this gets absolutely boatloads of comments. There's normally like dozens and dozens of different comments, people putting different positions about, whether this is a good thing or a bad thing.
Only two this time, one saying, congratulations and saying another one, just saying yes, good company. But they've had lots of problems in the past. Okeydoke. Let's move it on. Chris, I hope you're still with us is camera's gone blank, but let's hope he's still there. Yours went dark minute that.
[00:40:58] Chris Wiegman: I think, yeah,
[00:40:59] Nathan Wrigley: I had to grab the door.
Oh no, that's okay. That's fine. I just wondered if it was a systemic problem that I was having. No, I'm good. No. Good, good. Okay. So wordpress.org, this is make.wordpress.org. A block pattern directory. You may know about this block patterns are a new, the nice new shiny thing in WordPress. The ability to essentially click a button and have some sort of row or collection of blocks, just.
Come right into your site there. And then wouldn't it be nice if we could have a directory of those kind of things? The answer is yes, it's been a little while in the making. There's been some patterns there so far, but they've been limited to, I believe a collection of people who've been asked to contribute those patterns, but no more.
The intention of the, this piece is to see that it's being open for submissions. The piece is called coming soon, block pattern, directory submissions, and it I'll just quote. It says soon we plan to open the pattern directory to submissions from the public. The pattern creator page will allow designers and content creators to build, edit, and submit their best block patterns to the directory and approved patterns.
I guess that's quite an important point. You can't just put your pattern in and assume that it will be go live approved patterns will be added to the directory where they will instantly. Be available to the authors of millions of WordPress sites. So think themes, but only doing one thing on one page, it's just a tiny part of a visual design.
And if you're into creating your own block patterns, you can now start to upload them and hopefully get them accepted. It said, it's gonna start the middle of this week. So yeah, there's some links in there. This is cool. This is, I love this kind of stuff because this just opens up. I've been playing with patterns.
I haven't really created my own patterns, but I've been playing with patterns that other people created. I'm no designer. I keep saying it, I've got the design chops of a potato, but if somebody can provide me with things which I think look half decent and I can click a button, use those, tweak them, change them in a way that I am able to do.
That's great. And if people wish to contribute those now I'm delighted. I'll be incredibly grateful for anybody that does. I think this is a really fabulous moment. And again, I'm opening the floor.
[00:43:24] Rob Cairns: I think it's good for a community. It's an extension. Like the photo directory, it's the same idea. It keeps the community around.
We're press vibrant and moving together as a whole. So I'm all for
[00:43:35] Nathan Wrigley: that. Yeah. Yeah. We can't know what it, what they're gonna be like the quality of the submissions. Hopefully there'll be some checks and balances. It certainly sounds like it, but I can see me using this as a really useful way of getting almost everything I do started in the future.
Just go and have a look at some patterns. And even if I don't use them, they'll probably provide me with some some kind of Kickstarter, some way of thinking, oh, that's quite nice. I like what they've done there. And going in that direction, Michelle, Chris, anything on this.
[00:44:07] Michelle Frechette: So the photo directory as Rob mentioned, is moderated by a group of us who are volunteers.
And we look at every photo, we have a set of criterion standards that we have to ha that has to be met in order for a photo to be approved into the photo directory. And I assume that the block patterns will be the same and will have that same level of oversight.
[00:44:31] Nathan Wrigley: Michelle, can I just point out at this point that wasn't in your biography?
There's yet another thing there that we need to, gosh, I have edit it. I know
[00:44:39] Michelle Frechette: tentious
[00:44:40] Nathan Wrigley: enough, isn't it? The fact that you're a keen photographer, but not that you are a moderator in Chris
[00:44:47] Michelle Frechette: and now, I've been out,
[00:44:49] Nathan Wrigley: you gonna use any of this kind of stuff, Chris, what's the forgive me. What's the WP engine.
You've got a, is it atomic or what's it called now? Genesis. It's become Genesis hasn apologies. That's right. Yeah. Yeah.
[00:45:02] Chris Wiegman: I don't use, this comes back to the types of sites I've built. Weren't using, most of the lot of higher EDS still turning off Gutenberg together the accessibility issues it still has.
So it's and my personal side, I'm just using it for writing. So I've disabled block pattern entirely. So I don't think much on the block pattern. I'm more excited about the photos. I've actually submitted a couple to the photos site just to participate. And I think that's a good thing, especially after Unsplash, Unsplash had been bought by Getty, having an, a true open source photo source is a very good thing.
So I wouldn't trust taking anything from UNS over long term, but I'm getting too far outta that off block patterns. Cause I, I just don't I really can't say much if
[00:45:49] Nathan Wrigley: folks are using need that. Great. yeah. You say that you disable all that sort of stuff. So do you literally go in and just make it so that none of that stuff is in the UI, you will never be bothered by any kind of UI component, which says, okay, you can use block patterns here if you want.
You're just shutting it all down. Yeah. Okay. That's intriguing. Yeah. Yeah. Okay. It really helps
[00:46:09] Chris Wiegman: performance.
[00:46:10] Nathan Wrigley: Yeah. Yeah. You just like Rob was saying, you just wander off, down that rabbit hole. I can see in the near future, those block patterns that library. Being somewhere where I could spend a good hour, meaninglessly just scroll it.
Ooh, look at that shiny. Just what, after another yeah. Yeah. Good point. Okay. Let's move on a little bit. We're gonna talk about learn Dash's and LMS. And they've got like a big point release. I think they've gone to over to a version 4.0, we're actually using, learned dash on the summit that I do, which I'll talk about more, a little bit later and I've held off updating it.
I often do when things go, through a big update, because I just wanted to see what was changing and if anything, , got broken anywhere with anybody else using learned dash. So shell, I'm gonna pass this one over to you. We're on learned 4.0. Do you wanna just, if you are able to, are you able to just give us like the highlight messages, what are the big things that are happening in learn dash between three point?
What was it? 3.6 point something. I think it was over to four what's the big headline. Yeah.
[00:47:20] Michelle Frechette: So LearnDash is part of the seller family of brands, which is really nice, cuz I'm just starting to use it and learn how to use it myself. I've had some talks with Jack Kitter who you may be familiar with.
But yeah, so we've added things like the Stripe connect payment and there's an onboarding wizard and all kinds of steps that they've taken to make it easier to use. And to certainly make it, no learning management system is super simple, right? Because there's levels of things that you want to include, things that you want to exclude, whether you're putting in certificates of completion, whether you are building in quizzes and all kinds of different things that you can do as far as people taking classes together and all of that.
So we've been doing a lot to try to streamline things for people and make it a little bit easier to understand how to dive in and get started with it quickly. And we're gonna have some webinars coming up, which you can see there on those different things as well, which will make it easier for people to to understand how to use.
There's an, there's a, there's an entire ecosystem that's built up around LearnDash. And there are so many different plugging companies who've made. Plugins that work alongside of learned dash to do things differently. So everything we do, just like with WordPress affects the, in the income and the viability of other businesses too.
So all of that, we keep in mind when we're moving forward. But we have a very active Facebook community with several thousand, I think 17,000 maybe people in that face, it's a huge Facebook community. And it's just amazing to see what people build with different LMSs, everything from.
Industry to essential oils to, how to do storytelling and things like that. So it's really, it's a fun community to be a part of. And everything we do within LearnDash is so that somebody who's building something for how to use essential oils to this is how onboarding your company and those kinds of things.
It's applicable to everybody in between. Yeah. So I'm excited about some of the things that are happening. I think Jack has signed up to be on this weekend, WordPress next month. So he'll ha be able to answer a lot more questions than I can as one of the developers, but. I'm super excited about it.
[00:49:41] Nathan Wrigley: Yeah. We've got four webinars organized for the near future. It looks like March 20. They're all happening in the next, what is that next month or so we've got getting started with the onboarding wizard, streamline, onboarding and payments with Stripe connect. It was nice. Explore the new learn dash Gutenberg blocks.
That would be one that I would wanna look at. Create diamond dynamic learning pass with challenge exams. So four webinars coming up.
[00:50:05] Michelle Frechette: Yeah, the challenge exams is new too, so that if you somebody knows the content, they can skip ahead. Okay. So they don't have to do everything. That's what a challenge exam is as opposed to just an exam or quiz.
Nice.
[00:50:16] Nathan Wrigley: Yeah. I confess I haven't updated a 4.0 yet because I'm afraid of things like that. I don't just,
[00:50:23] Michelle Frechette: I say, go for it. If you run into any problems, let me know. I can hook you.
[00:50:27] Nathan Wrigley: I know. I know. I know. I just wait usually to I'm like that with WordPress core, are you typically wait like 48 hours when it goes from five to six or six to seven?
The normal ones the sort of point releases, not so much, but the big ones. I definitely wait and just see that'ss what staging is for Nathan. I know, but I, yeah. Yeah. I just can't be bothered to do all of that, so yeah just wait, is my approach. Okay. Let's move on. Let's talk about this.
Oh some people in the word press space are just. Almost like superstar sat aren't they? And everybody's knows Matt mullenweg's name and I'm sure it's fair to say that most people have come across Yost, DUL who who started the Yost his name despite the fact that it's spelled J O S T is pronounced Yost.
It's that's hence, we got the Yost naming. He started Yost. I believe now. Let me see if I can find it. Can anybody remember off the top of their head? What number he said? I think he said like 12 or 15 years ago or something like that. Something like that. Yeah. It's a really, it's a long time for WordPress plugins.
They are in every way, a success they're used by millions of people. They constantly hit that number one spot on the repo a huge business with lots and lots of success in the past. And although Yost himself has had a few different roles more recently, he went over to automatic for a little while, and I don't think that worked out.
And so he went back to Yost on a different footing and Marika, his wife, she took over well, he's decided he's whilst the journey with Yost and Yost is not over. He's said that essentially he wants to now tackle different things. He doesn't really mention what those things are, but it's pretty clear that it might well be outside of WordPress.
He's gonna stay on, but he is gonna stay on for a pretty minimal one day in every 10. So he's doing a 10% phasing out, period. I dunno, exactly for how long that'll be. But yeah, I just wanted to mark this moment. I was gonna say mark, the passing of yo Toul, but that sounds really morbid it wasn't that it was more to celebrate really one of the pioneers who managed a thriving business a long time before most of us thought that there was any money to be made in WordPress.
He made a real go of it made lives a lot easier, put SEO in the complexities of SEO within the reach of a lot of people. And so really it's just. Just me saying, well done Yost, congratulations. And I hope that those nine days out 10, that you are spending on nice new things are fun and profitable.
Any stories about Yost, any tales that you want to tell or just, congratulations, go for it now.
[00:53:29] Chris Wiegman: So congrats. When you sell it come mean there's typical that investing period, most of us who have sold the plug of that, don't do it because we wanna keep doing the same role. So it sounds like he's finally getting to move onto what he wants to do.
So that's definitely a congrats.
[00:53:44] Nathan Wrigley: Yeah. What does he say? He says duh, what I'm gonna do next? I will stay on board for one day and every two weeks I will advise on product and an SEO strategy. Really looking forward to spend spreading my ideas without having to execute on them all. How nice to be in the position to like wandering while sit every 10 days and maybe you should try this and then it's like, when you're a grandparent in a way, isn't it, you get to hold the baby.
And then at the end of the afternoon you get, they go it's back. Goodbye. I'm with you. Hi . Yeah, exactly. Yeah. And so he just wants to try a different set of things, curious to see what comes up now, but I, when I come up with and what I come up with when I don't have to be day to day at Yost. So anyway, congrats, Rob Michelle, anything to add to that?
[00:54:35] Michelle Frechette: I'm just happy for them. Yeah,
[00:54:36] Rob Cairns: I am. I am too. There becomes a time when you gotta move on to another challenge. So good for him.
[00:54:41] Nathan Wrigley: The inevitable questions I suppose, will be raised about, who fills those shoes. And there, there is information about this in the post. The there's kinda like a reshuffle going on, but it sounds incumbent people who've been managing the business for a very long time.
So it doesn't look like you're entering any period where things are suddenly gonna be a bit shaky. We'll get tackle on to give us the low down at some point in the future. And you can tell us exactly how it all fell out. But I imagine this has been thought about for a very long time. So congratulations to Yost the person and for, building something amazing and inspiration and the plugin.
Yeah. It's hard to say those things and get no way you're stepping. Okay, there we go. There we go. Michelle, it's all about stellar this week. I don't quite know what's going on here, but the they're pretty awesome. Yeah. Yeah. You've given a, you've given us a actually I found this. You didn't help me find this.
One's there's a new. Free plugin. This is again on the Tavern, but you can find it on wordpress.org. In fact, let me just highlight that it's WordPress do org slash plugins donation block for Stripe by give WP. This looks cool. So it's a completely free version, which enables you to create a, basically a one click solution.
If you want to take donations, we actually do that on the WP Builds website, but all I do is I link it to a sort of gravity form type thing and things come in that way, but this looks really nice. Justin's really, he seems to favor it. He says the implementation of it. He, he's a few little problems later on about the fact that you can't stop it in certain ways and so on, but he says it's simple.
You click a button, connect your Stripe account. Boom. You're in action. , what's the thinking behind this and does it conflict or cheapen? The sort of like the bigger brand, the give WP, the full Monty.
[00:56:32] Michelle Frechette: No give WP has always been free. So the core plugin has always been free. It's always been in the repository.
It's the, the additional add-ons that have always been premium things like recurring donations the peer to peer all those things that you see on there. So this is just taking what always been free and making it easier to use within the block editor. So it's
[00:56:58] Nathan Wrigley: pure, it's just Stripe and there's no recurring.
And so all of the different sort of premium options are not there. It's just, here's a one off donation, pick a, pick an amount, select a predefined amount and fill out your details and go through a Stripe checkout.
[00:57:12] Michelle Frechette: Yeah. It's super or simple to implement. Yeah. But if people do get in there and don't know what they're doing, there's, they can get help through the forums as well.
Of course, because as a free plugin, you have. People within the forms who are willing to help you.
[00:57:25] Nathan Wrigley: And is this a popup then? How does this work? How do we see that? Is that a model which comes up or is this sort of sitting in a sidebar or something? Do you know? This is it's
[00:57:32] Michelle Frechette: a block. So however you structured the block, right?
[00:57:37] Nathan Wrigley: You put that wherever you like. Yeah. Nice. Okay. So you can find that WP Tavern, give WP launches standalone donation form for Stripe. Yeah. Okay. It looks really good. It's slick. Yeah. Yeah. It looks really nice. Okay. Controversy let's throw this one in master WP. I think it was. Who was it?
Somebody before we click record saying master WP is really like doing great work at. Finding controversies and talking about them in an intelligent way. Was it you Michelle?
[00:58:07] Michelle Frechette: It was because Chris has also been part of the controversy
oh really?
oh yeah. Oh, talking about multi-site that whole multi-site controversy.
Oh,
[00:58:20] Nathan Wrigley: was that we actually featured that couple of years. A couple of years ago. We were really prescient there. We featured that a couple of weeks. If that was your piece, was it.
Chris was
mentioned, I believe. Oh, okay. I wondered if Chris had written it for anyway, this one is Rob Howard. Is WordPress security getting better or worse?
We talked last week about patch, stacks report. I can't remember what it was called. It was called the word press security report or something for 2021. And it had lots of headline statistics various different bits and pieces that you could pull out of it. Lots of graphics and so on. And we mentioned a very briefly what we saw in there.
But this week, Rob Howard has taken a different view and essentially he's challenging the statistics that patch stack are put together. He says essentially that the statistics in his view were ly put together and he, I think it would be fair to characterize his opinion as. It's okay to put statistics out there, but when the statistics massage the product that you're trying to sell, then you stray into an area where really possibly you shouldn't be straying into.
And so he's asking some questions down here. He wants to know things like how many installs he wants to. To know how many installs the plugins had without that key information. How do we know if all of these different statistics that they mentioned are actually as serious as they were, how serious were the vulnerabilities has the total number of plugins on the market increased and so on and so forth.
So essentially he's saying whilst it was interesting report, it would be nice to have some sort of background about how those statistics were put together. I've gotta confess when I read something like that, I just take it on face value. I just assume that those kind of things have been done. And I guess that's what his problem is that most people will read things like that on face value, and it would be nice to see of the due diligence had come in.
And what level of detail and statistical analysis was taking place to ensure that it was true. So Rob Howard pushing back against the patch stack report, anybody wanna jump in on this one?
[01:00:34] Rob Cairns: I think it's clear. Go ahead, Chris.
[01:00:38] Chris Wiegman: So I think it's a fair criticism where press security gets is such a mixed bag.
As far as how it's presented. We've seen how many hit pieces, WordPress security's bad and, cite a plugin vulnerability that might have had 10 sites compromised and blame the whole ecosystem for it. But at the same time, we do have a lot of poorly written, especially plug-ins and themes that still lead to these types of things.
So an interesting mixed bag on that, but the statistics do matter and how they're presented do matter how many actual sites, how many different people have been had a site compromise in the last year, what are the commonalities to of those? And it's not the same as the year. What 15 years ago now give or take
[01:01:25] Nathan Wrigley: that Tim thumb.
[01:01:27] Chris Wiegman: We've come a long way since that the market's changed and the vulnerability surface has changed quite significantly in that time.
[01:01:36] Nathan Wrigley: The, I guess the numbers are hard to pass aren't they? Because the numbers here are so big. The guy that wrote the article, Rob makes an interesting point where in, instead of saying something along the lines of WordPress I don't know, WordPress vulnerabilities opt by 150% the same, the saying this following sentence could equally be true nor 0.6, 5% of WordPress sites get an important update.
The plugin in question here was updraft plus, which I must say having being a user of updraft, plus I have seen a Flury of recent up updates. I dunno if anybody else uses updraft plus six or seven updates over the past couple of week, every day, more or less, there's been one. So I dunno if there's something interesting going on there, but the point is the exact same shocking statistic can be viewed in a different way in the wider WordPress community and the suddenly the statistics seem.
Far less inflammatory and a lot more benign. So I guess stuff like that sells though, right? If you put a shocking thing out there, you are very much more likely to be read than if you put some nothing important happened in WordPress security this week. Headline I guess they'd been, is this is to sell WordPress security.
What was
[01:02:58] Chris Wiegman: it? A verge or one of them, somebody had a, WordPress core developers contribute to vulnerability problem or just some completely bullshit headline a few weeks back that made a lot of controversy. Cause it was just that it was bullshit. Yeah, it was, it had no con accept at all about how it was written or anything.
I remember through somebody. I know they reach back out to the author who tried to defend the headline as well, that, that's what the numbers are and all this and that. And that goes back to Michelle, put in our private chat. Three types of lies, Dan lies and statistics that is use of statistics for the biggest of all
lies.
[01:03:34] Nathan Wrigley: It's just, yeah. Yeah. I think it might have been wired that you were thinking of if it's the, if it's, I'm sorry. Wired. Yeah. And again I can't for the life of me find the original headline, but it was something along the lines of 3 million installs. Of WordPress. I dunno suffer vulnerability or something.
And again, he's he, Rob has rewritten that helpfully overnight success, high profile, WordPress developer instantly secures nor 0.3% of sites affected by bog.
[01:04:07] Rob Cairns: what you gotta re what you gotta remember here is WordPress now has 42, 40 3% of the marketplace. And once you become controlling a portion of the marketplace, you become a target.
And I hate to attribute it to windows. Everybody complains about windows. Everybody complains about patch Tuesday once a month, where they put patches out, but most major companies run windows everywhere. So we gotta establish that. And. A lot of my core business is patching security sites for clients.
And as I always say to people, you need to become aware of what's going on, but you also need to have a plan to handle it. And the reality of it all is Nathan, as far as I'm concerned with it really threw this outta whack this year was the mess with formulas a couple weeks ago. That really threw everything outta whack, cuz we've never seen one as big as that mess in a long time.
But the, but we gotta keep our heads on here and say, okay, are we doing the right things and why we're doing the right and nothing is ever full proof. And if that were the case, none of us, especially the four of us here on this call would ever be online. If we were that security concern, we would just say, forget it.
I'll shut my laptop down and goodbye. Honestly, we're at that point right now, And the mess in the Ukraine is not helping things.
[01:05:37] Nathan Wrigley: It, what's curious as well is that the article goes on to make a point, which honestly, I hadn't, I never would've joined the dots here that there's more information possibly than we need.
And what they mean by that is if you try to, for example, find out what the vulnerabilities were in a typical Shopify or Squarespace website. Yep. That information is unavailable because presumably they would patch it. Hopefully once that dis was discovered and then speak nothing of it just patch it in the background.
Whereas, because there's just a collection of things and, novice users, as well as more experience to users might need to have this kind of information and update things themselves. Then we do this information is out in the public domain. And so it's available.
[01:06:24] Rob Cairns: I think it needs to be. And you take somebody like Chris, who's moving towards more like an enterprise solution in the enterprise world.
VO. And I come from that world from a security standpoint, vulnerabilities get disclosed all the time, Microsoft discloses, what vulnerabilities they patched. And I think that's important in certain like healthcare, like government, like all kinds of industries where privacy is at stake here with the privacy laws, I don't believe covering up vulnerabilities.
And in that article, they even suggested whether a 30 day disclosure policy was enough time. And I truly believe coming from that world 30 days is ample time. So I that's the issue I take with that article is a whole bit not. Whether the statistics are right or wrong. It's the whole concept of disclosure and what is right disclosure and what is wrong.
[01:07:19] Nathan Wrigley: Yeah it doesn't feel like anybody's questioning the statistics. They're just questioning the portrayal of the statistics. And I think which statistics rose to the. Rose to the top, if you like. And I guess that is something of concern, I loved reading that article and then it was only really when I read this one, I thought, oh, that's curious.
I didn't realize there would be another angle on that. And anyway, I'm gonna be interviewing Oliver of SI from patch stack. And I'll be shorter to have this conversation with you
[01:07:49] Rob Cairns: and Nathan what I can tell you is pat stack is I know from my contact, Sarah is working on a response to that article right now.
Oh, great. Yeah. So watch for that. The, it will continue
[01:08:00] Nathan Wrigley: there, there was another conversation around this that sort of developed in the post status. So if you're a member of post status, you can find this piece. It was called Woodward press benefit from public relations messaging around security issues.
And so they've obviously taken that conversation on a little bit. You can find that on post status.com, if that's your bag. And then another piece of security news, it's been a long time since we've. Covered a couple of bits in the one little episode, but here we go, you've thrown this at me Rob, this is word fence, another company rival company to patch stack.
It's called increased increase in malware sightings on goad managed hosting. What's the deal here?
[01:08:42] Rob Cairns: So word fenced did an analysis and said there's been an increased in malware on GoDaddy server. And we all know in the shared server realm that once one account gets hacked, it is very possible on a server info structure to go cross account.
So we need to keep that in mind. I don't think this was a fair assessment on Godad and I've come out very publicly and. Said where I have stood on this one, as Chris will tell you, I've been very public on this one to the point that I've actually gotten a response from mark Marauder, which I don't care to get into for the purposes, this conversation.
But the point I'm making is you could have taken a name GoDaddy outta that and dropped in Cloudways. Dropped WP engine dropped a new fold, dropped in any shared hosting provider possible. There's only two ways to get around. This is one have shared hosting based on containers, which costs more or two as far as I'm concerned.
If clients are that concerned about the, about share air hosting. Spend the money and get some dedicated hosting and dedicated boxes. And that's my theory on that. One is, but the problem is the consumer is going after whatever's cheap in the hosting game. And this has been an ongoing issue at, and I don't care who hosting company is.
If you go to posting you, you get cheap posting. And I actually think there was a bit of industry garbage going on here because for anybody who doesn't know Godad owns to curi. And I wonder about whether this was an attack, say security should have done something, which is a paid service.
And I, and you pay for what you get. And at the end of the day, website owners have to take care of their own hosting. So they have to take care of things like. Did you have a proper password? Did you have two FA turned on? Did you do regular updates? And by the way, do you have backups and can you restore those backups?
And it, it keeps coming back to word fence. Would've been better off serving the community if they educated the customer, instead of just throwing stones in my opinion.
[01:11:09] Nathan Wrigley: Interesting. It's got it's got aspects of the previous piece in your mind, then there's a, there's there's the piece on the surface and yet there's some sort of broader context going on underneath.
That's interesting. Yeah. Chris, I'm curious to get your thoughts on this actually. Yeah. Chris, I'd
[01:11:26] Rob Cairns: love to hear him.
[01:11:28] Chris Wiegman: I Rob he know I reached out to you on Twitter saying what was the controversy? Cause yeah, we had
[01:11:33] Rob Cairns: the discussion, the headline on that. And
[01:11:35] Chris Wiegman: where I stay at. Yeah. But I still haven't got much past the headline on that one.
So I'm, I do agree with your posts. Or your comments here on respons disclosure, there is an issue I think of, there's a site out there plug-in vulnerabilities or whatever that it's just so irresponsible. They made a point of being responsible on the flip side word fence in my experience has always been very good at the responsible disclosure.
They've been like the anti the antithesis of or the opposite of the plugin vulnerabilities. So it's, yeah, I don't wanna come on that because I haven't read the whole article, but I, that this responsible disclosure and WordPresses as a whole is a problem and this blanket is thing, especially as more hosts by security companies, I think we're gonna see a lot more attacks for that type of thing.
Yeah,
[01:12:28] Rob Cairns: I think part of the problem, what is compounded word fences approach here and I'm surmising. So this is my opinion. They just recently jumped into the WordPress care plan, security side of things from a business perspective. And when I look at it, and that was after saying to all us agency developers in that space, by the way, buyer agency licenses.
So you could run your care plan, security business, and they've now in the last too months jumped into that business. So I think what we're seeing is a bad attempt at marketing their service and all this one. I think, I have a saying, and that's who do you serve and how do you serve them and how do you help them and why not just help people and reap the rewards from helping people.
And I don't think this kind of writing is a way to do that. I just. I really don't and I've taken some heat from it. It started in the LinkedIn group. I manage I co-manage with Courtney Robertson last Friday, and then it jumped into one of my clients. Actually publicly tweeting at me Friday afternoon, Friday morning, saying, what's going on with this?
I want an answer. And I want a public answer wow. I kinda, I didn't have much of a choice, but to jump my head into the ring and, oh,
interesting. Okay.
[01:13:53] Rob Cairns: I've taken heat right from word fence on this too, but okay. Oh, they're not very happy.
[01:13:58] Nathan Wrigley: Okay. Okay. Let's see how this story develops.
Keep your eye on Rob can's Twitter feed to see how this develops. No, two, two interesting stories about security news this week with some sort of, with a bit of a, an underlying story going on in the background as well. That's quite nice. This is I lo there are a few websites on the internet, which I really there's some that I like, and there's a few that I just cherish and think are just amazing. And one of them. Is CSS tricks by Chris coy. The, this website has been going as far as I can work out since like just the Dawn of CSS, as soon as I jumped ship and got off tables. Oh remember those days and got into, starting to do CSS, Chris again, this whole project.
He's a he was, I don't know if he still is, but with Jeff star, he was a big WordPress user. They had their, oh, I can't even remember what it was called now. They had their WordPress manual that you could buy for 15 bucks or something. And it would get, you started with all the WordPress things.
It was absolutely fabulous. Anyway, if you search for almost anything to do with CSS, the chances are that the top article will be. Something on Chris's website, CSS tricks, and he either wrote it himself or more recently he's had other people helping him out. I think they, I think he said they get something like 15 million views a month or something.
It's just breathtakingly large that, that number I could have made up by the way, that could be another number from some sort of meteorological site that I viewed or sort of astronomy site or something, but anyway, huge property. And he's decided it's time to, to call it a day. That is to say he's selling it to digital lotion, which again, just felt right to me.
I like digital lotion. I like the products that they produce and I like CSS, Ricks. So hopefully nothing's gonna change. Just another well done. Really. We were talking about Yost earlier. This is my little message to Chris to say, congratulations, thanks for all the service and all the things that I learned from you.
Honestly, some of those articles are like thousands of words long, and they're about the most tiny bit of CSS, that I couldn't sum and 10 sentences on, but he manages to do example after example of how you might deploy this and how it would work. The guy's enthusiasm for CSS is astonishing and he's helped me out a great deal and probably millions of people out there as well.
So there we go. I am, yeah. Chris raised his hand. Not Chris Coyer by the way. Chris have you got anything on that, Chris? You've been a big user of this. Does this, is this cool with you? You're happy to see Chris moving on like this.
[01:16:56] Chris Wiegman: Oh yeah. And all along. Yeah. This goes with kinda like the yo thing, right?
It's somebody moves on and gets to do more of what they want to do. So congratulations. I was surprised at the digital OSHA that did not seem like I would've like I would've gone. Okay. This makes sense. Had it been automatic or something more with all the design work going on around WordPress core?
Would've made more sense to me. Yes. If lotion is such, it's infrastructure as a service, so it's not you, if you wanna have something, but you could host things on there, they have no design at all. They're just CLI apps type thing. So that part to me was funny, but I think it's great.
Hopefully, WP engine bought WP daily years ago and it still carries on this day is torque. So hopefully you'll say, see,
[01:17:41] Nathan Wrigley: thiss do the same. Just carry. Yeah. Let's imagine that my number of 15 million, which I'm sure is an exaggeration but it, I remember reading the number recently and it was a big number.
Maybe that's just the point, right? You just, look at the website now, right next to the logo. I should put it back on the screen, right near the logo. Is CSS tricks powered by it says powered. Is that what it says? I can't read that it's too small powered by digital lotion. So maybe that's all it is.
They're just buying a tiny bit of advertising real estate for probably a really quite decent one off one off fee. Maybe that's all there is to it. I think it's one of the things I took. Somebody told me on flywheel too. Sagan
[01:18:24] Chris Wiegman: it's worth. I think it's actually hosted on flywheel somewhere.
[01:18:29] Nathan Wrigley: on that. Maybe it's not anymore.
I heard that somewhere. Yeah. Let me click that. See where it ends up. Let's give it a go. Oh, it just goes to, it goes to some articles about optimizing CSV patterns. What. CS tricks is anyway. I don't know. That's weird. I clicked on the logo and I ended up at the CSS tricks, main website. not this article.
Yeah. Very strange. Michelle. Sorry. I interrupted. No, that's
[01:18:57] Michelle Frechette: okay. I was just gonna say that my biggest takeaway is that I'm not creating content that anybody wants to buy and I need to change that
[01:19:04] Nathan Wrigley: yeah. Yeah. Can you imagine that like the, like the self justification of this over the years, there must have been long, hard stairs where, you know, right at the beginning, especially where there was probably very little traction at CSS for goodness sake, how many people are using CSS and 15 years ago, it probably wasn't million like now, but he's got articles that he just must have done.
And it. Comments now come in the hundreds, each time a piece, a new piece of content comes out, but I'm sure for the longest time, it was fairly quiet in there, but he kept going at it and kept going at it. And this is the thing. So yeah, Michelle, I dunno what the new direction would be for you, but yeah, something which I flogging in 15 years.
[01:19:51] Michelle Frechette: I'm super happy for Chris. And I think that he deserves it for sure. Wish of my very success and happiness.
[01:19:57] Nathan Wrigley: I'm gonna, you're gonna be chatting with him in about two weeks, time, all about this and why he's decided to do it. So that'll be really nice. Get his opinion on it. How much time we got left, I've got about 10 minutes.
So I, and a very quickly flicks through some things very quickly. I haven't figured out how to even deploy this yet, but search engine journal are talking about the fact that CloudFlare have now got a free file sorry. Free wa web application firewall. Totally free. I dunno what the constraints are or the limitations, but just F Y I, if you're on a free CloudFlare plan, you can now hopefully make use of that.
I poked around for five minutes. I couldn't see how to kickstarted or make it happen. I could see the UI. For where it might live, but it felt like coming soon, the language that they were using, but that's cool. I dunno if this has been in the offering for ages or if this world situation VI either Ukraine or something has maybe brought this forward.
I don't really know. Anyway, there's that and bit, self-promotion sorry, if you are into page builders, like I am then the page builder summit version four is coming around 20th to the 24th of June, 2022. If you go to page builder, summit.com, you can join. Wait list and we'll keep you updated. Yeah, glad to say that in the past we've had companies just like WP engine and just like nexus who've helped us out.
Yeah, hopefully we'll we'll put another smashing event on page builder, summit dot
[01:21:32] Michelle Frechette: I'm I already on the waiting list for this. Me too.
[01:21:35] Nathan Wrigley: No. Nice. I'm gonna, I'm not even gonna ask Chris
no, it's all right. He's I get the feeling that you are not a page builder user. So something tells
[01:21:47] Chris Wiegman: me that, I've been a, I had a, one of my biggest tweets in the last month was I've been in WordPress for 12 plus years. I had to edit a site with Elementor. Oh, to did I fail at that? Yeah.
[01:22:01] Michelle Frechette: Wasn't more trust by any
[01:22:02] Chris Wiegman: chance.
yep.
[01:22:05] Rob Cairns: Get fascinated because
[01:22:08] Nathan Wrigley: this is such a curious. Part of the community, isn't it in that there's just this broad sway of people who've jumped on board, especially with Elementor over the last, I don't know, three or four years, the, it, it would appear that if you chart the graphs that the last four years of word presses as a whole rise can be more or less bound.
Elementor just Elementor. And so there's this sway of people jumping in and loving all that. And then there's Chris and all of the people much like him. Who's I don't want anything to do with that. Weirdness, just keep it out of me. Just keep it away.
[01:22:46] Chris Wiegman: I've never said that Elementor in particular and all these page builders have a, are very much tools that if you need them are great.
Yeah. Love. But when you're talking enterprise type sites, it's
[01:22:55] Nathan Wrigley: not something you use. Yeah, exactly. Exactly. I love it all, which is why me and an are putting on the summit. So page builder, summit.com. I would hope so. go and sign up. Yeah, that's right. That's right. We'll miss that one out. I'm gonna go for my picks of the week.
I dunno if everybody's got one, but I'll put the ones that I've got so far, right? Just a couple of things before we finish, this is utterly nothing to do with WordPress. This is the fact that somebody I just love stuff like this. I love stuff which is potentially game changing. I saw a fabulous tool invented by a, not a little box.
It looks like an Amazon echo the other day invented by a teenager, which, and I think they're an American teenager and this little kid has figured out the exact frequency of light, the exact frequency of light, which mosquitoes cannot resist. And you put this thing, this little Amazon echo thing, self-powered in the middle of a swamp.
You come back like an hour later and it's full of mosquitoes. They reckon 99% of mosquitoes within a certain radius will just. Commit suicide in the face of this glorious light that they can't resist. So again, wonderful. And this sits within that it's life changing. There's a device on the screen. It looks like a pyramid.
It's a pyramid made of glass inside. The pyramid made of glass is a tube, which you fill with water. Guess what happens? The water heats up when the shines and you get nice hot water, how much does it cost? Nothing. It costs you want pennies to buy the device and then forevermore, assuming it's not trampled on, you've got hot water.
It's brilliant. And it's got nothing to do with anything, but I just thought that was an absolutely brilliant piece of kit. I love this kind of stuff. Sorry. Rob's obviously found that he didn't like that, cuz he's disappeared. and that's my bit, I'm gonna move us over to this bit, which. as with all American government websites, I find impossible to read cuz the text is too small.
Look at that. Look at that. Let me see me or is that too small, Chris? Why are we looking at this? The department of justice department issues, web accessibility guidance under the Americans with disabilities act. There is
[01:25:16] Chris Wiegman: a big story years of go with Domino's pizza and a big accessibility fight on as to whether or not their pizza tracker was accessible.
And it. Made big news. There's been all kinds of, one off things we've seen about accessibility, universities being sued. This being sued, that being sued because their sites aren't accessible, but there's never been a direct tie of accessibility back to the major U us accessibility law, which is the Americans with disabilities act.
This is the first time the justice department has actually of tie in the two together, accessibility in the ADA. And it's a huge move for accessibility considering how much of the global internet is controlled by us interests. This is a very big deal and a very good thing for 20 to 30% of all people on the planet who can't use a website for whatever reason.
[01:26:05] Nathan Wrigley: So is it mandating things that were never mandated before? Does it shift the landscape in some way where you will know what your falling foul of, whereas before, was it more of an sort of an honor system? What's the deal here really?
[01:26:20] Chris Wiegman: There was the way I understand it. I'm not a lawyer.
So please take anything I say with a grain of salt is there's never been a direct correlation that access that a, that you can Sue, that you can use the ADA to actually go after accessibility issues. So if somebody makes a pizza site that is an access of all, can you actually use the ADA to go after 'em in national courts instead of state courts and things like that.
This is the first time we've made that connection. Now, whether this is w C a G two, you know what standard they apply to this? I don't have an answer to that yet. I haven't been able to go that deeply. It was just such a win to see that the justice of department starting to come out and say, Hey, yeah, ADA applies to the web where so much of America and so much of the world does its business.
That I think this is a very good thing for the internet.
[01:27:11] Nathan Wrigley: Yeah. Sure. There's almost nobody that's not touched by the internet now. Maybe there's a handful of people who are holding out and really deliberately not trying to connect to the internet, but basically everybody is connected to the internet.
If you've got a pulse, the chances are you using the internet fairly frequently and all of this kind of stuff, is the evolution of the internet and yeah. Nice move. Do you watch this stuff closely then?
[01:27:39] Chris Wiegman: Not as much as I'd like, only because I don't do nobody wants me touching CSS or design of anything so nobody wants me make a UI.
I don't get to follow it as much as I would, because I just don't write that kind of code. I could break it
[01:27:53] Nathan Wrigley: that badly. Yeah. Yeah. you can find this on justice.gov and it's called justice department issues, web accessibility guidance under the Americans with disabilities act is published. A couple of days ago, 18th of March, 2022, and a Corolla to that.
I'm guessing we're putting we're putting Heather Burns on the screen because of the connection. I don't know. What's is there a connection here, web dev law,
[01:28:22] Chris Wiegman: Different connection. This goes back into I, I think I gave you if you scroll down, I think this is a deeper link in her blog.
This talks about, oh, a quick take on the pretty terrifying changes to the online safety bill. You had some U us politics there, and then this one's more UK politics, this online safety bill and its potential. We talk about segmenting the web, like China's done with its great firewall and they have their own internet.
Now Russia's trying to do now the UK very much trying to do the same type of thing. Only it's even scarier in some ways, things like all encryption, like SSL is bad. Yeah. And Heather goes into much more nuance in this, things like. If you host content, you are responsible for policing the content, whatever content, the authorities, the conservative party in the UK finds offensive.
You're, that's your problem to figure out what they find offensive and police it. That's your expense to do that. There's a lot of crazy that this type of law, if it goes into effect can well beyond
[01:29:24] Nathan Wrigley: UK's board. Yeah. I really struggle with this a lot because on the one hand I can see the harm that that having everything free on the internet, it can do and a great example, would be like just the abuse that can happen on social networks, to people who are totally vulnerable and just assume that what they're being fed is true. Children in particular, who there's just people piling and bully them. On the other hand, we have a history much like the United States of being able to speak your mind and say what you like.
And the internet is an extension of that. and up until now, it's felt that we can say what we like and, you live and die by the consequences, but especially in the current environment with, what's been going on for the, in, in the more recent past, I think this is being looked at by legislators again.
And I do not envy them because whichever way they go, they're gonna be absolutely haul over the coals. If they go for the sort of, libertarian kind of argument where anybody can say anything, they're gonna get push back. And if they bind us to certain things, which we don't wanna be bound by, they're gonna be haul over the coals.
So legislators, you go for it. That's yours. I don't want anything to do with that. I would like to keep in mind with Heather internet would be sorry,
[01:30:46] Chris Wiegman: go on. I'm sorry. One big thing to keep in mind with all that, that you're saying. Think about what Heather has said for years, WordPress 42% of the internet has never has just flat out, refused to take a seat to protect the users.
The sites that we were talking about from page builders, how much of the. Episode is, but dictate or dedicated to sites owned by one or two people. Imagine all those one or two people having to police their own content and all this and that. Yes. Cause work for us just simply refuses to take a position on something that it can, that's gonna affect it.
And that's, I think what's so scary about something like this. Yeah. Regardless of beyond, we could get, we, you do a whole nother episode. I'm sure with Heather on deep into these laws, but remember this is WordPress and WordPress refuse that they're not taking a stand, which is very much taken a stand.
That's gonna be in favor, whatever the hell these people want to pass.
[01:31:38] Nathan Wrigley: I'm gonna, because we're outta time. I'm sorry. We probably can't debate this anymore. But web dev law is Heather's website and this article was published on the 18th of March and it is called what is it called? A quick take it's in the left column.
Yeah. Yeah. A quick take on three, pretty terrifying changes to the online safety bill. Maybe this is gonna be for debate. Maybe Chris, I'll try and get you and Heather on a call and we can we can. Discuss it at greater length. That could be really nice. Have I done all the bits and pieces that you all threw at me?
Did I miss anybody's quirky stuff?
[01:32:14] Michelle Frechette: I thought I, I put one last pick of the week in the private chat and it is Instagram. It's a pick of the week.
[01:32:22] Nathan Wrigley: Ooh. Okay. What are we looking at here? This an ins. Am I going to the right website? Instagram on my own to use website allow essential and adoption cookies. Okay.
Whatever I'll do essential cookies. A it's a idea.
[01:32:37] Michelle Frechette: I took that photo yesterday. That is my pitch of
[01:32:41] Nathan Wrigley: the week. . Can I just ask, honestly, you post pictures of like big wildlife, quite a bit. There's lots of like birds of prey and where do you just open your door and you're in the Serengeti or something what's going on?
Do
[01:32:56] Michelle Frechette: you have to it's all within? No, it's all within 30 minutes of my home. I can just see deer, not in my own personal neighborhood very often cuz I live in the middle of a village, but I don't have to go very far to to get deer and Eagles and all kinds of different things. So yeah, but that, anyway, that one was funny.
They were looking right at me. They were about to, that
[01:33:17] Nathan Wrigley: was the thing I was gonna say. What are the chances of you getting one? Just staring right down the barrel of your camera. That is super cool. Isn't it? That's the, yeah, it was fine. And I guess if you're, if I'm not really into photography, but I try to take pictures of any wildlife that I, and basically all I ever get is them running in opposite direction.
So I get the rear end of the creature, whatever it may be, but to have one just staring at you. Very nice. Yeah. You must have been chuffed with that. I'm still white yeah. nice thing about digital photography as well. Is you get that immediate? Oh, got it. Whereas, when I was a kid and we had to develop everything with film, you got your 36 reel or your 24 reel, you could be like a whole week until you got that blurred image back.
Oh, what a disappointment? The deer missed it or it was, but I can't see it on the picture. Okay. That's all we've got time for. Sorry. We've overrun. I apologize. Thank you for Chris and for Rob and for Michelle for joining us this week, we'll be back next week. I dunno. Can't remember off the top of my head who is on, but right Chris and Rob and Michelle, we have to do this thing at the end of every episode.
We all have simultaneously, if you don't mind so that I can get yeah, there we go. That's it. That's all we needed. Just so that I can get that little bit and put it on the featured image. Thank you so much for watching. Really appreciate it. And we'll see you all next week. Take it easy. Bye.
Support WP Builds
We put out this content as often as we can, and we hope that you like! If you do and feel like keeping the WP Builds podcast going then...
Thank you!