This week's WordPress news for the week commencing Monday 20th September 2021
Another week, and we're bringing you the latest WordPress news from the last seven days, including…
Paul Lacey is on his last show as an 'official' co-host. Honestly, it's a massive betrayal, and I'll find it hard to forgive him 😉
So many things were bought and sold in the WordPress space this week:

Awesome Motive gets hold of EDD, Affiliate WP and all the other Sandhills Development plugins
StellarWP buys LearnDash
WP Landing Kit is taken over by Themeisle
Keanan Koppenhaver Acquires WP Pusher and Branch
Not really buying or selling, but Brian Gardner is moving to WP Engine to help them promote all things Gutenberg

This all leads to questions about whether or not there's any room for small developers these days
Pods gets a nice big update
WP Social Ninja is launched
There's a whole lot more than this, as there is each and every week, and you can find all that by scrolling down and clicking on the links!
This Week in WordPress #180 – "Paul's betrayal"
With Nathan Wrigley, Paul Lacey, Shane Bishop and Bernhard Gronau.
Recorded on Monday 27th October 2021.
If you ever want to join us live you can do that every Monday at 2pm UK time on the WP Builds LIVE page.
WordPress Core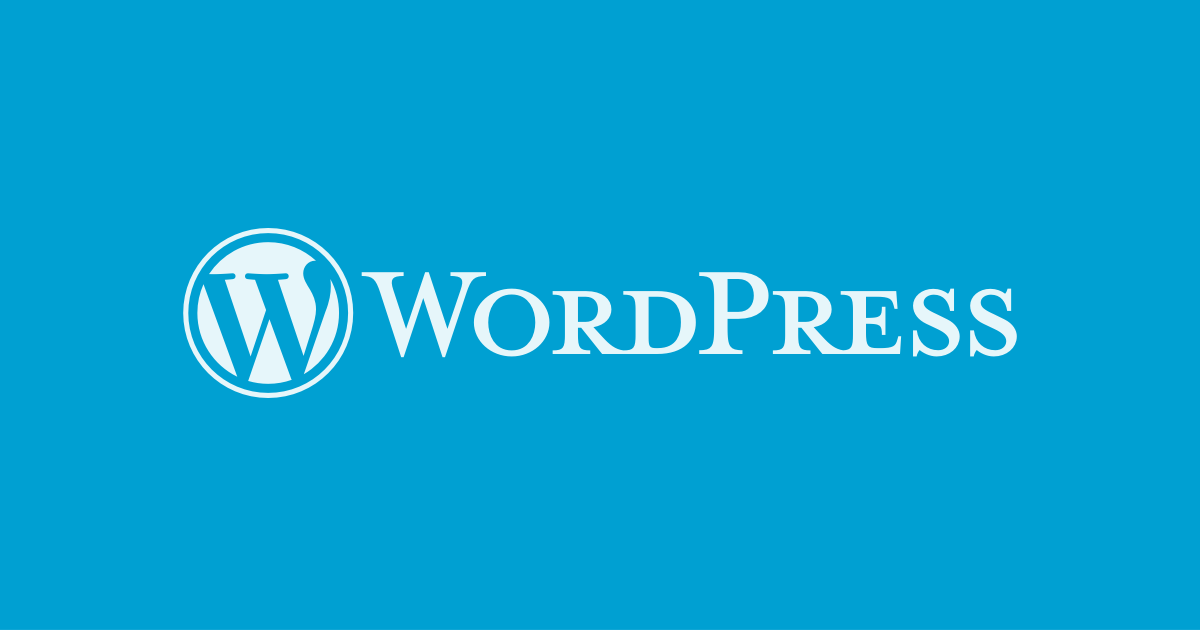 In addition to this episode's small list of big things, Josepha Haden Chomphosy reviews the upcoming 5.9 WordPress release and its Full Site Editing features…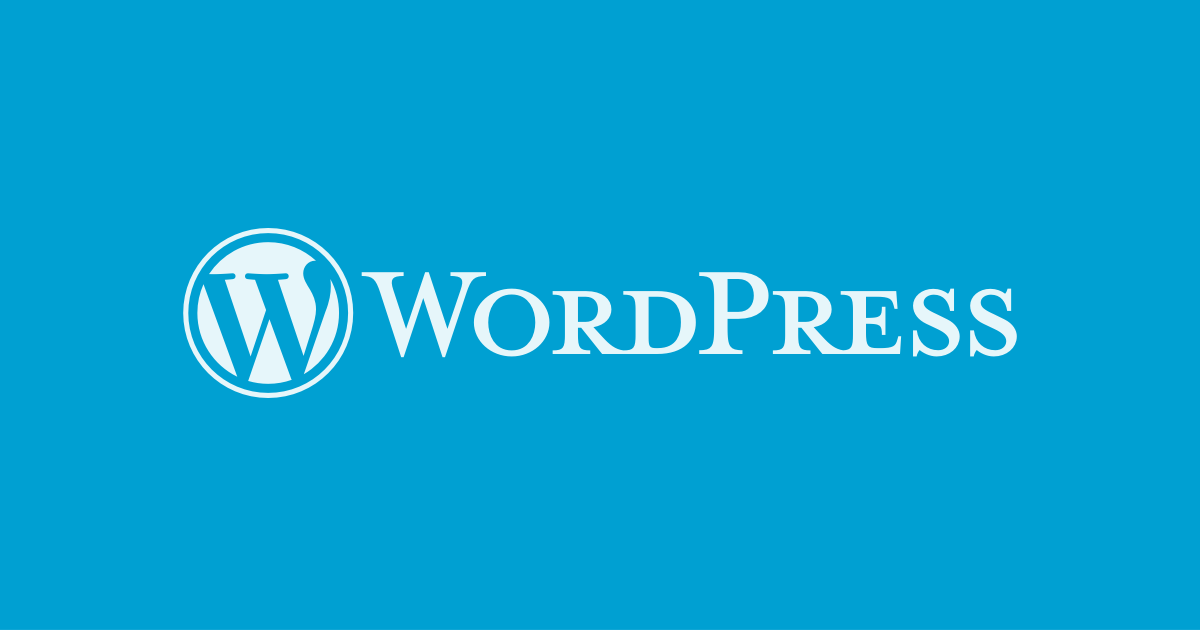 In addition to this episode's small list of big things, Josepha Haden Chomphosy reviews the upcoming 5.9 WordPress release and its Full Site Editing features…
Community
Plugins / Themes / Blocks

wordpress.org
Automattic starts to support the ActivityPub plugin which underpins Mastodon…

wordpress.org
Automattic starts to support the ActivityPub plugin which underpins Mastodon…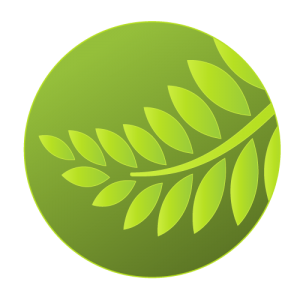 pods.io
After the many years of time and effort that went into the many facets of the Pods 2.8 feature set and big refactor, we've finally reached a point where it's stable enough to get people in there to test things out…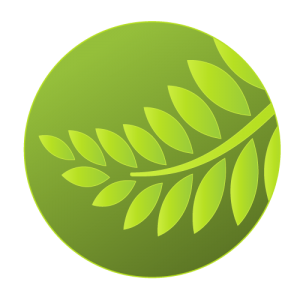 pods.io
After the many years of time and effort that went into the many facets of the Pods 2.8 feature set and big refactor, we've finally reached a point where it's stable enough to get people in there to test things out…
Deals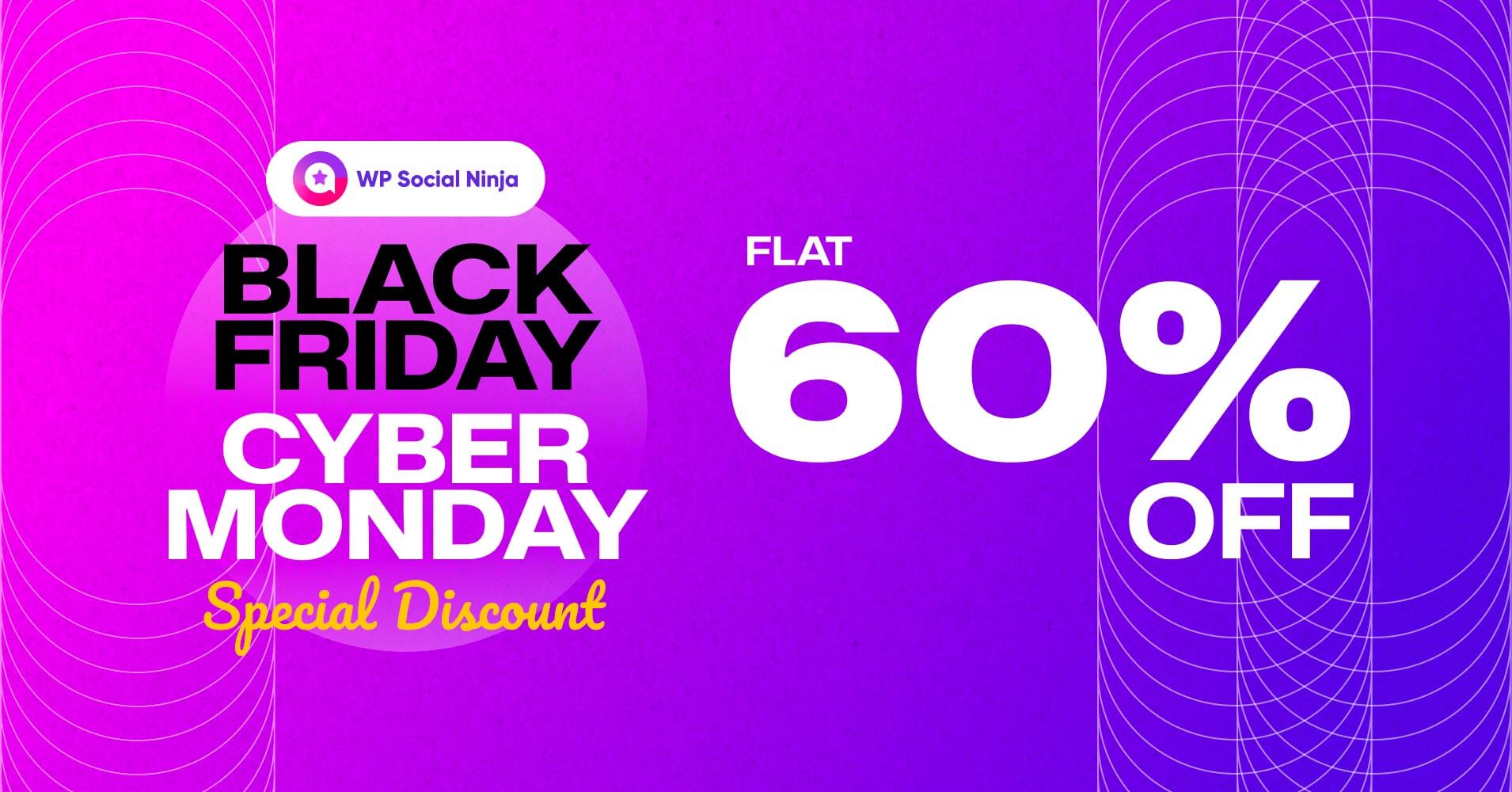 This Black Friday Cyber Monday, get the best deal Flat 60% OFF at WP Social Ninja and upgrade your social media marketing strategy.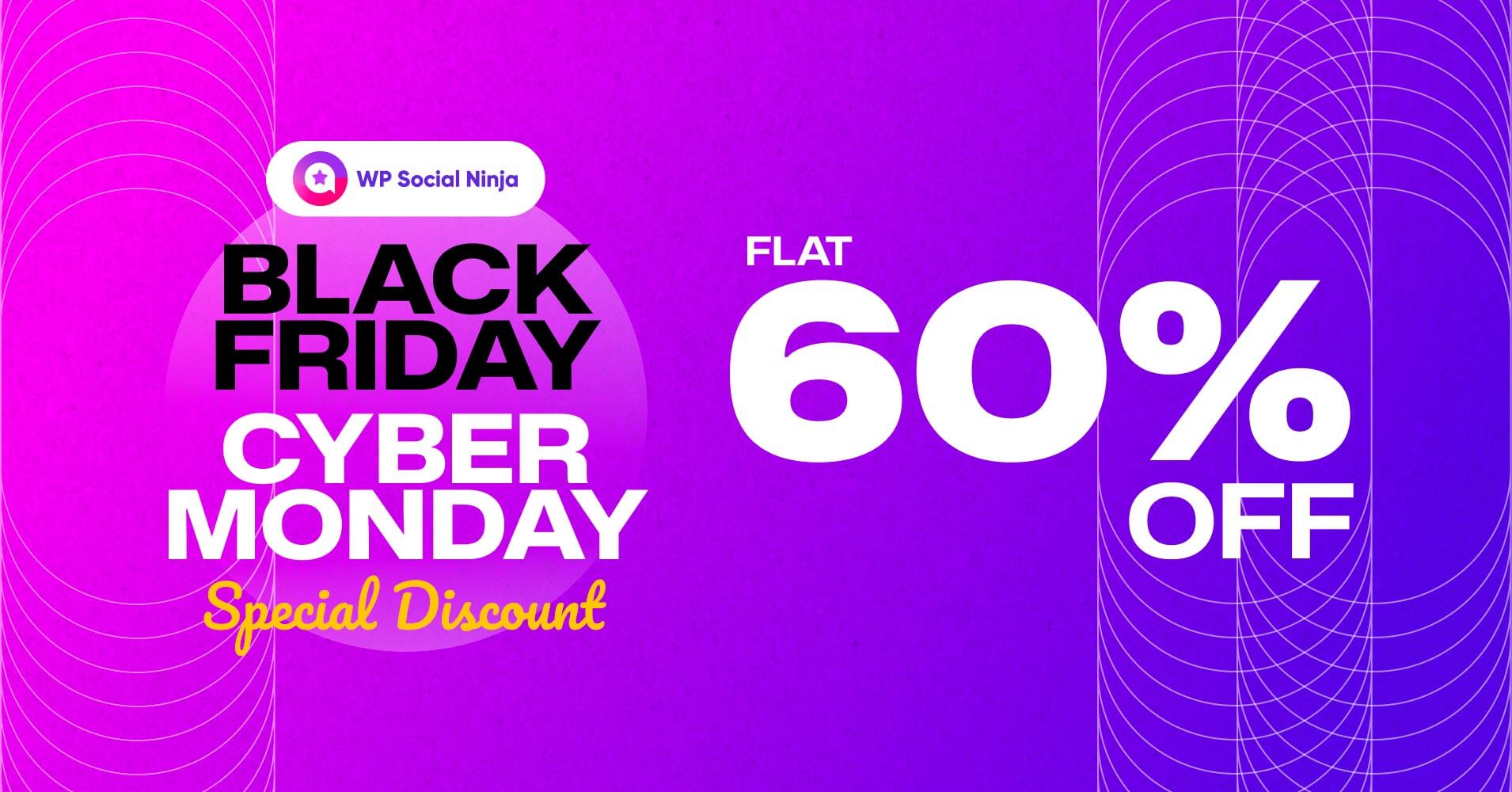 This Black Friday Cyber Monday, get the best deal Flat 60% OFF at WP Social Ninja and upgrade your social media marketing strategy.
Read our WP Social Ninja review – the all-in-one social media plugin for your website to showcase your social channels, reviews and more!
Read our WP Social Ninja review – the all-in-one social media plugin for your website to showcase your social channels, reviews and more!
Find a deal in our searchable / filterable list. It's like Black Friday, but every day of the year!
Find a deal in our searchable / filterable list. It's like Black Friday, but every day of the year!
Security
wordfence.com
On August 3, 2021 the Wordfence Threat Intelligence team initiated the responsible disclosure process for two vulnerabilities that were discovered in Ninja Forms, a WordPress plugin installed on over 1,000,000 sites. These flaws made it possible for an attacker to export sensitive information and send arbitrary emails from a vulnerable site that could be used to phish unsuspecting users…
wordfence.com
On August 3, 2021 the Wordfence Threat Intelligence team initiated the responsible disclosure process for two vulnerabilities that were discovered in Ninja Forms, a WordPress plugin installed on over 1,000,000 sites. These flaws made it possible for an attacker to export sensitive information and send arbitrary emails from a vulnerable site that could be used to phish unsuspecting users…
ithemes.com
Vulnerable plugins and themes are the #1 reason WordPress websites get hacked. The weekly WordPress Vulnerability Report powered by WPScan covers recent WordPress plugin, theme, and core vulnerabilities, and what to do if you run one of the vulnerable plugins or themes on your website…
ithemes.com
Vulnerable plugins and themes are the #1 reason WordPress websites get hacked. The weekly WordPress Vulnerability Report powered by WPScan covers recent WordPress plugin, theme, and core vulnerabilities, and what to do if you run one of the vulnerable plugins or themes on your website…
WP Builds
So on the podcast today we have Joshua Vandercar from Gravity Hopper which is a plug that allows you to have a central dashboard for all your Gravity Forms…
So on the podcast today we have Joshua Vandercar from Gravity Hopper which is a plug that allows you to have a central dashboard for all your Gravity Forms…
Jobs
Post a Job If you know of a job in the WordPress community, please feel free to post it here…
Post a Job If you know of a job in the WordPress community, please feel free to post it here…
Not WordPress, but useful anyway…
The world's most powerful magnet, 280,000 times stronger than Earth's own magnetic field, is being shipped to France for installation in the core of the ITER fusion reactor…
The world's most powerful magnet, 280,000 times stronger than Earth's own magnetic field, is being shipped to France for installation in the core of the ITER fusion reactor…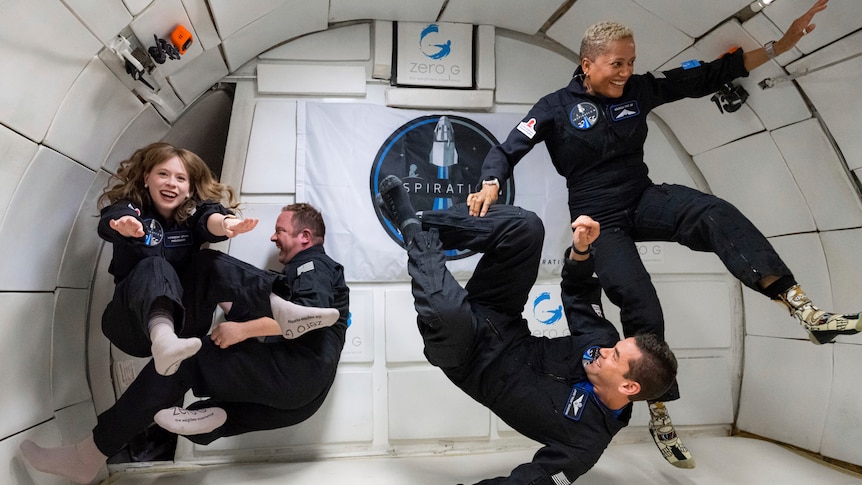 The firstspace flight without a professional astronaut on board is due to blast off tomorrow, representing "a new era for human space flight and exploration"…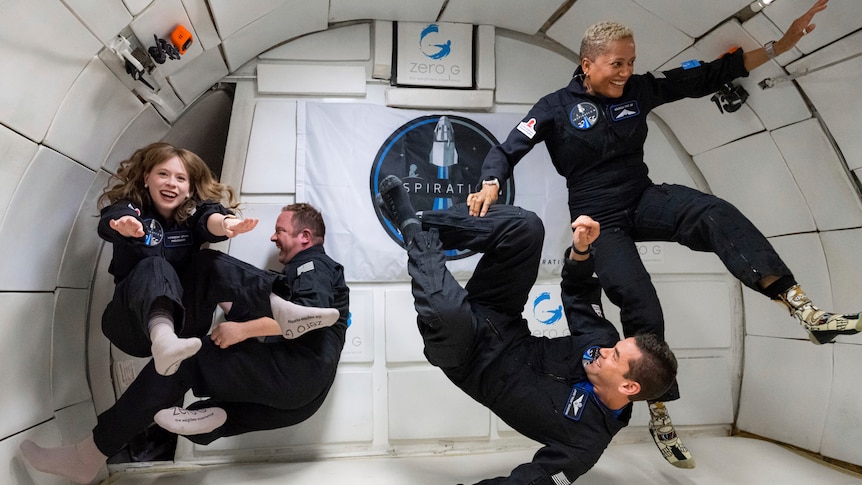 The firstspace flight without a professional astronaut on board is due to blast off tomorrow, representing "a new era for human space flight and exploration"…
Egypt is racing to prepare a grandiose new capital city in the desert east of Cairo before the first civil servants move in this summer and ahead of the delayed official opening of President Abdel Fattah al-Sisi's flagship project….
Egypt is racing to prepare a grandiose new capital city in the desert east of Cairo before the first civil servants move in this summer and ahead of the delayed official opening of President Abdel Fattah al-Sisi's flagship project….
When the FTC filed its amended antitrust complaint against Facebook in mid-August, we read it with interest. FTC Chair Lina Khan rose to fame with a seminal analysis of the monopolistic tactics of Amazon, another Big Tech giant, when she was just a law student, and we anticipated that the amended complaint would make a compelling case that Facebook had violated antitrust law…
When the FTC filed its amended antitrust complaint against Facebook in mid-August, we read it with interest. FTC Chair Lina Khan rose to fame with a seminal analysis of the monopolistic tactics of Amazon, another Big Tech giant, when she was just a law student, and we anticipated that the amended complaint would make a compelling case that Facebook had violated antitrust law…
The WP Builds podcast is brought to you this week by…
Omnisend is the top-rated email and SMS marketing platform for WordPress. More than a hundred thousand merchants use Omnisend every day to grow their audience and sales. Ready to start building campaigns that really sell? Find out more at www.omnisend.com
The home of Managed WordPress hosting that includes free domain, SSL, and 24/7 support. Bundle that with the Hub by GoDaddy Pro to unlock more free benefits to manage multiple sites in one place, invoice clients, and get 30% off new purchases! Find out more at go.me/wpbuilds.
It's like Black Friday, but everyday of the year! Search and Filter WordPress Deals! Check out the deals now…
Transcript (if available)
These transcripts are created using software, so apologies if there are errors in them.
Read Full Transcript
[00:00:00] Nathan Wrigley: It's time for this week in WordPress episode, number 180 entitled poles betrayal. It was recorded on Monday the 27th of September, 2021. My name's Nathan Wrigley, and I'll be joined as always by Paul Lacey. Although we've got a little bit of news about that. This is in fact, the last time that Paul is going to be regularly co hosting the show.
So we'll do. All about that. But before we do, we get into the whole business of acquisitions, which really does seem to be dominating the WordPress landscape. Joining me on the call with Paul. We have Shane Bishop and Bernard Grano. We talk about awesome motive, acquiring sand Hills development, Stella WP, taking over at learn dash WP landing kit being acquired by female and some more, believe it or not.
Brian Gardner is going to be joining WP engine. The page builder summit is just around the corner. We talk about poults because Bernard's involved with that. We talked. You image optimization because Shane is involved with that. And really, we talk about a whole load of other things as well. I'd really like for you to say that you enjoyed this episode, find us somewhere and make a comment.
Be really appreciative. I hope that you enjoy it this week in WordPress was brought to you. AB split test. Do you want to set up your AB split tests in record time, then you AB split test plugin for WordPress. We'll have you up and running in a couple of minutes. Use your existing pages and test anything against anything else.
Buttons, images, headers, rows, anything. And the best part is that it works with element or beaver builder and the WordPress block editor. Go check it out and get a free demo at AB split. test.com. Hello there. Good afternoon. Good morning. Good evening. And any other salutation that applies to the beginning of some kind of broadcast?
It's this weekend WordPress episode. Can I resist it? Paul? Can I resist it? Episode
[00:02:20] Paul Lacey: one?
[00:02:23] Nathan Wrigley: That's going to meet absolutely nothing to anybody. Who's not in the UK, but we have the sport here. Is it a sport? Is it a, it's not a sport
[00:02:32] Paul Lacey: pole. Dots is a sport. You just don't have to be physically fit to do
[00:02:36] Nathan Wrigley: that.
There's a sport called dots where you throw these little, basically small javelins that you can hold in your hand. You throw them in this round board that you get three dots at a time. And the most you can score is 180. And it's reasonably rare for anybody. Who's not really good at darts to get the maximum score of 118.
And so when somebody achieves the 180, the guy who's doing the counting goes 180 and it's a big deal. Anyway, we're on episode 182, we've managed to get to this amazing milestone. We've got some pretty big news this week, actually loads and loads of stuff happening in the WordPress space.
I'm sure you've probably heard all of this elsewhere, but we'll get our take on it. And today as always. Paul Lacey. Do you want to introduce the other guests starting with Bernard's incredibly long biography that you sent us, which is basically blank.
[00:03:29] Paul Lacey: I'm not going to try and read that because it just puts me off two on a radio and then figure it out.
But but now it is the Willy Wonka of WordPress, really, as everybody here knows Bernard he has he has a family owned chocolate business, especially hot drinks and stuff like that. So I think fondly of Bernard, as someone who sits around all day with all these chocolates and his hot chocolate, trying to take over central Europe in Austria, but also there's some other things that are relevant to WordPress, such as he's on the pods team.
And also was also the creator of an amazing plugin that I've used for years, which was the kind of connector plugin. It was the pod. So what was it called now? Builder? For pods, the official name of it
[00:04:18] Bernhard Gronau: on Joe, I think. So it's a rather long winded because of how the plugin directory work. And if you don't know it at first and then we had stuff happens.
[00:04:31] Paul Lacey: Yeah. So he's well, so yeah, Bernard, you work on pods, you have your own freelance business, you have the chocolate side of things as well, and a big fan of elephants in general. So let me send anything out there, but not always that. All right. Yeah. Great. Okay, cool. So today we also have Shane Bishop for the first time on the show.
I don't know you well enough Shane to make raw various jokes about who you are and your background and stuff. So I'll give you a more professional one if possible. And I know you, because I reached out to you after I, I bought and tried the E www plugin. Is that, what do you call it? E www what'd you call it, you both.
Yeah. Cool. And so this you'll plug in is an image optimization plugin that kind of helps you make your JPEGs and PNGs converts them to web pages, make some tiny, make some super optimized when you also have a CDN built into your product as well, which I use the other day after you encourage me to do and it was fantastic. And also your, you also have a kind of, speed optimization, plugs something along the lines of WP rocket, or those kinds of plugins that if you buy into the E www family, it comes with a speed optimization plugin. So you don't have to buy a separate one as well. You do that and yeah.
Do you, is there anything else that I've missed there or does that more or less cover it? Big thing. And where are you based? Sorry.
[00:06:04] Shane Bishop: I'm based in Montana in
[00:06:06] Paul Lacey: the United States. So what time is it for you now?
[00:06:09] Shane Bishop: It's bright and early seven o'clock
[00:06:17] Paul Lacey: Congratulations. You've done a good job. You're doing a good job. Just being here.
[00:06:22] Nathan Wrigley: Really. Thank you so much for getting up. I'm going to get you to pronounce your plugin one small, cause the app I'll show it on the screen later. Cause we're going to talk about it, but how do you say.
[00:06:33] Shane Bishop: It's either you image optimizer or either www image.
[00:06:36] Nathan Wrigley: Okay. I'll go for you. Cause it just rolls off the tongue a bit more. Yeah. We'll talk about that a little bit later on in the podcast. Couple of things just before we begin if you are watching this live, I can say there's a few people. Who've made a couple of comments, but if you want Facebook in particular to let us know who you are, then you have to go to chat.restream.io forward slash FB and give them permission.
Otherwise you just come through as anonymous. That's fine. You can be anonymous if you'd like, but if you'd like your avatar, a name to come and come along for the ride, you must do that. Otherwise we only see. I think it just has Facebook user. So we don't know who you are. If you've got any questions, drop men into the comments, that would be really nice.
You can either go to where this is streaming on YouTube. Which is WP belts.com forward slash live. You'll get YouTube comments over there, or Facebook comments at WP builds.com/facebook, which is our Facebook group. So you choose where you want to go for that. And with that. I don't want that one.
Let's go right with that. Let's start. Let's just have a quick look. There are a few comments in there. Matt Davis. Hello, Matt. Nice to have you along. He says, I hope Paul Lacey is at the bottom of the screen again today so that we can cover a space again. Oh yeah. Shane, we've got a bit of a thing on this podcast.
If somebody writes a really long comment, then both you and Paul's faces will be hidden behind the comment. Matt Davids takes great pleasure in correcting really long comments, simply for the purpose of covering up people's faces happy Monday to all hope you're having a great. I am. Thank you so much.
And Matt Davis, once again says, if Burnet is Willy Wonka, does that make Paul R Gustus gloop tries everything in the world. I love that song goes anyway. Blah-blah-blah, let's get on. Let's get on with the WordPress news for this week and share my screen. Couple of things to begin with. If you are curious about the things that we do, you can go over to WP builds.com and you'll find the bits and pieces over there.
If you want to go a bit further and subscribe so that we can let you know when we produce stuff, just fill out this little form here, and we'll send you an email when we produce a new bit of content, but enough of that let's get onto the news this week, which could be summed up in one word. And that word is acquisitions.
There's a boatload of stuff happening this week. I reckon Paul, honestly, I reckon this is probably the busiest news week we've actually ever had in the time that you and I've been doing. Yep. Probably. And also some of the most significant news, I was speaking to a few people who I won't mention their names.
Not because there's anything weird I'm going to say. But they fact, they found felt this piece of news was probably the biggest piece of news potentially since WordPress or automatic bought will come. If you haven't noticed Pippin, Williamson, the founder of sand Hills development has sold his entire, when I say his, he sold the entire suite of plugins, which they manage.
And boy, is it a list? It's not only necessarily a massive list, but the importance of some of them is really major. So for example, we've got sugar calendar, WP, simple pay. They've got their new payout service, which sidesteps having to use, for example, PayPal or Stripe, if you're going to pay out for your affiliates and things.
And then they've got affiliate WP and the big one easy digital downloads and. It's a really interesting story because basically Pippin, it would appear that he's been conflicted for a few years. He goes on to develop in here, just dealing with his own personal side of things. If you read this piece, I'll link to it.
In the show notes, he puts up, it's such a beautifully written piece and it explains really well why he, as an individual has come to the decision to sell it. He essentially wants to spend more time with his family and he goes into why that is it involves chopping wood of all things, which is quite interesting, but also because really feels that he's found the right person.
To take over the custodianship of Santos development stuff. And it's awesome. Motive also motive. If you're looking at the screen or some motive is the company behind an increasingly large slice of the WordPress marketplace? So they've got WP beginner, opt in monster WP forms, monster insights, raffle, press, and a whole load of other stuff.
There's probably about six or seven more now. This caused sort of equal amounts. It felt to me of concern and applause on the applause side, everybody's saying Don Pepin, you've got out at the right time. You're obviously, your time is up in WordPress because he's moving out of WordPress all together and you found a custodian for it.
He makes great pains in the article to express how optimistic he is about custodianship of a or some motive and how he feels that SIADH is the right person to take this over flip side. Quite a lot of people on Twitter and in various other places are slightly concerned because a, that they're worried that automotive might not be the right place for a plugin such as EDD, but also concerned that it might leak EDD in particular, especially through Stripe might leak information about who's installing what plugins and how successful some plugins.
And I mentioned it a bit like the script goes a bit like this. Okay. So [email protected] because they sell everything to everybody, they can easily figure out what's popular. They can then launch their own rival products under the Amazon basics brand for things that they know are already going to be successful on undercut.
So that's the concern. Does this give awesome motive and unfair advantage to see have a bit of a backdoor into what's popular in the WordPress space. What's being downloaded, what's being installed and so on. And after that, I feel that I should shut up because I've spoken for far too long, but I'm going to, I'm going to pass this one.
First of all, if you don't mind to Paul to get his thoughts on this.
[00:12:59] Paul Lacey: So there's so many angles to this one. I know we've got a bunch of other acquisitions to cover, but I think this one covers a lot of the why and the how and some of it brings up a lot of the important things that seem to go hand in hand with an acquisition.
And I honestly don't know where to start other than let's just begin by saying congratulations to Pippin and everything he's done and good luck to him in what he wants to do moving forward with different kinds of ventures. If you do read the post, we can probably come back to this again in a minute or listen to a couple of interviews he's done.
He did one with Corey Miller on post status, which I've listened to. And he also did an interview with Matt Madeira on the mat report that were very revealing about his, how he felt about his company and all that kind of things. In summary, I'll try and summarize. He took a sabbatical after a number of years, not sure whether what he was doing was what he was enjoying.
So you know, where you get into this idea of that, you start off, you're a programmer, you scratching your own itch. And then later on, you need to grow a team and then you need to worry about insurance and pensions and all these kinds of stuff and things grow and grow. And then 10, 15 years later, he found himself wondering if.
If this was ever part of the plan or was he just being taken along with the tide, even though he was a CEO and owner of this company. So he took a three month sabbatical to go away and think about whether or not after a bit of a break, would he come back and be full of energy and ready to push this company to the next level?
Or would he come back with the feeling that he already had in his gut? Which was, I think I it's time for me to move on. And he came back after three months and it was the latter and he decided it was time to move on. He contacted his partner. I think there must be a business partner in Sundays. I don't know too much about the details to say various partners to say something along the lines of the end is, the end is near, changes are coming and yeah.
And then when out to his contact book to start trying to find the right. For, for this plugin, which is many people will find it really easy to say, come on Puffin. So you chose automotive that, I don't really know much about any of those companies, but proper background, but you do see a lot of backlash on social media about awesome motive as a company and a brand and the founder.
And. And obviously, dark kind that kind of sentiment spreads very quickly and leads to all sorts of conspiracies, whether they're true or not similar to the thing you said Nathan, about, will this mean that awesome motive can use eww neither can't you can, they use EDD can they use EDD to almost get a backdoor into insights into the other products, whether or not they're missing, missing opportunities or whether some of those products look prime for acquisition, those kinds of things.
So some people are worried about that. As for the team, it's going to be tough for the team. I imagine because if anyone, probably people don't really know, but the team at Sandhills development do an a four, a four day. They get a lot of benefits in reward for the hard work that they do supporting and creating these products for Sandhills.
And from what I understand as well, they do a real four hour week. So instead of four, 10 hour days, they do four, eight hour days. So they do 32 hours rather than 40 to 40 hours a weekend. That's obviously going to change going into a new company. We have a new owner, a new HR and all that kind of stuff.
Now I don't, again, I don't know where to go with this, but the thing that I took most from Pippin's very honest take on this. Was that a realization that a lot of these brands could be seen to be selling out because there's lots of money around and all these hosting companies or, and also Macy's in the host, but they want to consolidate.
But equally, it seems that WordPress has come to the end of an era of the era of Genesis and the era of these companies building up a product from literally nothing from one person, starting it into a company that seems to be as big as a company within the WordPress space can get. So apart from some of the other ones that do acquire others, such as Stella, WPP, or such as the hosting companies or such awesome massive motive.
And then you've also got the other anomalies sometimes like elemental, but the majority of these companies that did really well, that are the big brand names in WordPress seem to have all reached around the same sort of time, a situation where they, the economy or the ecosystem. Cannot support them in the state that they're in for the F for the ongoing future, maybe for a couple of years, but Pippin said, I'm not really sure.
Five to 10 years if this company is even sustainable. So it seems to me that these acquisitions, as well as a kind of, a bit of a grab of power and a grab of all these different brands, there's a certain part to it that we have to sit back and say, Where else can these companies go? Where can Sandhills development go in the next five to 10 years?
If the creators of these companies are not the type of people who go around acquiring all sorts of different companies and building huge empires, so what's going to happen. They have to be acquired by someone. Otherwise they'll go away. And I don't, I'm not happy about the kind of places where the ecosystem is being acquired too, but equally I can see that this is something that simply has to happen.
Otherwise, a bunch of these super important companies that we're all building our businesses on top of will not be sustainable in the future. I'll probably leave it handed over to Bernard and Shane to there's, there's all sorts of different angles, but that was the biggest sentiment that I got from Pippin's post
[00:19:40] Nathan Wrigley: let's go to Shane first.
Cause I'm sure we both got, they've both got something to say. What's your thoughts on the show? Sure.
[00:19:46] Shane Bishop: We've been using easy digital downloads for about five, six years now. So yeah, definitely, a big deal for us. We've also been working with, SIADH and the WP beginner team for a good long while.
I haven't used any of their plugins that I know of. Except maybe a toy and around with, I think they own WP forms. And so like, I haven't ever dealt with their support, that's kind what. The concerns that I see a lot is, oh, what's going to happen to the support. Is it gonna, go down the tubes or whatever, but, in the past, easy digital downloads support has been great.
From what I see, none of the people are going anywhere. At least not the main people. I haven't heard anything otherwise. And as long as they get the good people there, I'm not terribly concerned about it. But yeah, it's, even awesome motive with all the products that they have. I think what I said earlier, there's still really a small business that are not, they're not this huge conglomerate.
Like we've talked about EIG and past days gobbling up web posts here and there. I mean, it's not even the same. Same scale.
[00:21:13] Nathan Wrigley: Thank you, Shane and Bernard,
[00:21:17] Bernhard Gronau: like Paul said a complex topic. The case itself it's the way businesses go. I think, tickets sold tickets bought.
They get, they, especially, if you think about how bad it is, people come from. Most of them started as a single or two person thing and they build it up. Then the job changes. If you own the business, you have suddenly make business decisions, get people on board, manage all that and maybe get away from what you love to do to begin with coding or stuff like that.
So I think it's kinda a natural way that kind of happens if it ecosystem majors and WordPress. It's growing growing and still more and more people are using it. So it's natural that there are changes if you like it or not. I'm not quite sure. Sometimes I wish things would stay the same because if companies get bigger, chances are support gets worse and, and taken out of touch with the customer base.
And the other hand, they might have more resources, especially if they buy a few plugins and can synergize or reuse stuff. So it's, it can be a win and it can be a lose. I think it's not the end we have seen of all those acquisitions and changes in the ecosystem. You know, you never know what happens in the future.
So for me to prove that a thing because I'm coming from pots yeah, but you're free and we don't know where you're going. Now we have the example. We don't know that. Any plaque and it's going, that can be next year. And your major favorite plugin is just gum because the one takes care of it anymore.
I think that's a risk. We more and more become aware of. And maybe if the companies are larger, they hope they can survive more and longer and get trust of businesses a little bit more. I don't know.
[00:23:25] Nathan Wrigley: Um, well come to some other more acquisitions as the as the podcast goes on, because there's certainly a lot more to talk about that's happened in the last week, but just a couple of things in the context of this, firstly, a couple of comments that are coming in from Matt, he's saying that he's a big fan of Pippins and he's happy that Pepin will be able to spend time with his family.
And really it was a life decision. It really was about getting. Getting his life back and being able to spend time with his loved ones. Yeah. Brilliant. Cameron, hello, Cameron. He's not a fan of the acquisition. He says also motive have wrecked a couple of the previous plugins that they've acquired in the past.
And as someone who spent thousands with some tools, he says, he's honestly scared about what's going to happen. And then I think this is Chris Hughes, or, sorry, curious if I've misquoted you. He says, I know. Everyone says that things will be fine, but search WP was sold only a month ago and the prices literally doubled for each plan.
Now, I didn't know that Chris yeah, that is, that would be concerning. Wouldn't it? And there's various other comments around that as well, but I'm gonna share the screen one more time and illustrate what Pippin was thinking here is primary motive was to fulfill four criteria and they were to ensure that his team continues to be taken care of and provided with a place to do amazing work.
Obviously that's important. He's friends with them all. He makes that point to ensure that the customers are well taken care of and that the products they rely on continue to thrive to allow me to refocus my attention to the places I'm most passionate about, and to allow me to spend more time with my family without risking the wellbeing of the business and the team.
So that was his intention. Got some sort of, you've got some real environmental credentials. If you click on the link in the show notes, you can see this article links to some environmental things that he's going to be spending a lot of time doing, particularly around the area of planting trees, which is really interesting.
But to give this some context, why did he do this? I want to segue into the next thing I'm going to say in a minute, but first of all, I'm going to quote Pippin. I'm going to quote this entire piece here. Pippin's reasons were as follows first. In the last few years, I've discovered a truth about myself. I had lost my passion for web and building software products.
I used to absolutely adore WordPress and building plugins to extend its power. It, sorry to extend and power businesses that passion helped create amazing platforms that have helped tens of thousands of businesses grow, succeed, and thrive on the web. And I'm so immensely proud of that. But when the passion is gone, the drive and motivation to build great things, leaks away as well.
It has been several years since I last felt truly inspired and motivated to build something in WordPress. So essentially what he's saying is he's you know, it's this, isn't just about him getting a home run in terms of the economics of it. All. He really is genuinely thinking I don't want to do software anymore.
I've had enough of talking about WordPress, thinking about WordPress. I really want to pivot my life and on that bombshell. Lacey it's over to you.
[00:26:38] Paul Lacey: Yeah. Well, the thing about what he said there though, is that there's probably never about a time to reevaluate what you doing if you are in the WordPress space, for instance. So wherever you're a plugging company or agency or freelancer or podcaster or whatever it is that you're doing, it's the, we've had the pandemic that has changed the general environment of what everyday life looks like for the foreseeable future.
And then we have a situation in WordPress where everything is going through such huge change. So the ownership of the big brands is moving. How those brands are deployed will be different. So we'll see, hosting companies. Pulling together managed packages of WordPress, almost like their own flavor of WordPress which will be potentially really good for end users who, not everybody is like us and can install WordPress and know which plugins are the best and stuff like that.
The majority of people I come across who aren't nerds like us get completely lost in WordPress and they have all sorts of problems. So I think it will be really good for end users that the will be these kind of packaged up versions of WordPress. But then you also have to look at where you are and say, is that what's interesting to me these days or is that a opportunity?
Is that a threat to the kind of things that I do? So I think that there will be tons of opportunities. For people to do new flavors of the kind of business that they do. They'll also be people who find that they suddenly have a competition with multi-billion dollar company that can outprice them and outmaneuver them in any way.
They any ideas that they come up with that. Now the segue that Nathan is talking about is because Nathan and I have been talking for months and months about, we, we talk all the time. We're really good friends. We just went on holiday together, with some of the guys from from big orange har.
And we had a great time. And from time to time, we stopped talking about. Silly things and we have some grownup conversations. It's, it's very rare, but it does occasionally happen usually when we're hung over. And and I can't think of anything funny to say. And we, we talked a lot recently and I resonate with Pippin right now.
So I resonate that everything is changing. I've already been in a boy band. Thanks, Chris. Writing Keating. That was my old name. And so a lot a lot of things changed for me in the last year. I shut down my business in January and Pippin mentioned something like this in in his podcast with Matt Madeira, as he was saying, when you have a business, some point you realize your business is.
Going to end in one of three ways. I think you said three ways. Yeah. It's going to get acquired and you'll move on. Number two, you'll pass it onto your children or something along those lines, which I think was one of them. He said which Bernard, that might be something, that's, you've got family business.
So that kind of, you have a kind of family business sort of situation or number three. At some point that business will take a dive, which might be slow or might be sudden, or it might be a combination of the two. And I was listening to that thinking. Yeah, gosh. Yeah, that happened to me back in kind of November time, last year after COVID and lots of other different things.
I realized that my business was taking a dive and I'd have to make a decision to, to bring it to a stop. It was a really good decision. And I've spent the majority of this year working as a freelance. So we've trying to build little smaller, but multiple streams of income as a freelancer doing care plans, doing freelancing for actual companies like BeaverBuilder and stuff like that.
And then also had other side projects that have had varying types of success. We started to have a podcast show earlier this year, which we didn't, we decided not to carry on with it. This was a different show together than this. But we had it monetized and it could have been a good source of income but decided to shut that one down.
And yeah, so I got to the point at some point this year where I was seeing. The community and wondering where my place is in this community these days. I know I have a place in this community, but I was confused about with all the acquisitions, the moves, we've got some Bergen stuff, plus my business shutting down and then looking forward to, what am I actually doing?
What do I want out of life? And then me and Nathan have some grownup conversations, like I say, and then Nathan said to me here's the thing, Paul multiple, multiple violations of the code of conduct. So you're fired that's yeah, you fired me. And he said, really come back on for a few more shows. No, it's not actually true.
There was. But the truth, the truth of the matter is I am leaving my role as co-host of WP builds this weekend WordPress so that I can focus on some new projects and. Bring back the restart a business with my wife and just explore this whole multiple streams of income and streams of income that are completely different than what I used to do.
What I used to do was full on stress every day, every weekend, can't go on holiday without worrying about it. And in the last nine months or so I've managed to. Pretty much take it easy and chill, quite a lot, play a bit of X-Box during the day, get all the work I need to get done. And it's made me realize I need to double down on that and then see where I live within this whole WordPress community.
So I'll be back coming on. Unfortunately I'll be unfortunately for the listeners coming back from time to time as a panel guest. And I'm really looking forward to that and I'm looking forward to coming into the comments and I'd really like to say, thank you, Nathan, for having me. It's been over two years now.
So
the a hundred nights, and what I'm really proud of is that we took a show that was. Mediocre at best and we made it so much worse. We've made it. We've now brought it up to slightly below average. Yes.
[00:33:40] Bernhard Gronau: Yes. I
[00:33:41] Paul Lacey: really feel that we've done really proud of that. I'm really proud of that.
[00:33:45] Nathan Wrigley: It was diabolically bad when I just run it by myself and now it is just slightly better than diabolically.
But I don't know if you saw this poll, I've put the hashtag up the hashtag Lacey hashtag the trail. Now I would just like to say Paul and I have been talking about this for ages and and he, he just wants time back to do other things and, and we had a long chat and I am so pleased that you've joined us for, I don't know, over a hundred episodes or whatever it might be.
It started way back. So a couple of years ago it started that you were just coming on as a guest, and then I gave you my booking link and you just filled it up. It was like 12 weeks all in a row. It's like Lacey's on every week. And then in the end it was just. Do it every week and he offered, I accepted and we've been going strong ever since then.
And I've really enjoyed having you on each and every week. What I've decided to do is I've made a human size cardboard cutout of yourself, and I've got like this, my mouth that I can move from, of hold it here and I can move the mouth up and down and say yes, yes, I've got your voice in descript.
So I'm gonna, I'm just going to fake the AI voice and put you on a different screen and move your mouse up and down. And and so nobody will ever know if we just delete this episode. Now it'd be 11 now. But honestly mate, it has been an absolute pleasure. I've enjoyed every single minute of it.
And. Nicely culminated the other weekend when you guys came up to my house and spent some time with me. And so anybody who thinks that Paul is leaving, cause he doesn't like me. That's mostly true.
[00:35:32] Bernhard Gronau: meeting you in real, in your house. Maybe he finally realized, oh my
[00:35:36] Paul Lacey: God,
[00:35:41] Bernhard Gronau: I can't be married anymore.
Yeah.
[00:35:43] Nathan Wrigley: You know, really Paul, I don't want to make you weep or anything and you know how I'm feeling at the minute or we won't go into that. I appreciate it ever so ever, so ever so much. And I will, hopefully next time I see you make good in some way, shape or form that might involve a beer or something like that.
But thank you. And there's a few comments in calming. Vito Peleg saying good luck, man. Matt saying you sad to see you leave as a cohost, the only place for a place he was buried. Chuckle UK joke. Don't even go there. Sad, but happy. Happy for Paul. Thanks, Chris. Peter saying happy for you. A bit sad, Nathan and Paula.
Such a great team. Yeah. What am I going to do? Honestly, it's going to have to be the card. Bullshit,
[00:36:32] Paul Lacey: collaborate and all over the place. Yeah.
[00:36:34] Nathan Wrigley: No. That's the thing. How can there be a, this week in WordPress without Paul? I don't know who wrote that. Oh, it's max. Thank you, max. But yeah, Paul's going to come on every period of time.
You know, not as often as he does at the minute, obviously, but. Continue to come in once in a while and carry on. So we've been sitting on that one for a while and I'm slightly tearful. I have to say,
[00:36:55] Paul Lacey: can I say one more thing actually? So also thank you to all the audience. Who's been there over the last couple of years.
We've, we've the one thing over the last two years that has been amazing is that I've not felt lonely at all. Every, every week we come here and we've got the comments and we're all interacting and meeting new people today, I've met Shane and Bernard, you and I are good friends now.
And they from the night, you and I, our archenemies sorry. Good friends and and all this time, The feeling of loneliness while we're all locked down, wasn't there. Very grateful for that. Thank you.
[00:37:38] Nathan Wrigley: Yeah. That's okay. Yeah. You're most welcome. And we want to get that out of the way in case there was, there is a chance still that Paul might have to leave at some point during this particular show.
So I just wanted to get there
[00:37:49] Paul Lacey: and change positions.
[00:37:50] Nathan Wrigley: Yeah, that's right. Yeah. That's right back to acquisitions. Shane. I just want to apologize to you because you've been your episode on the show has been somewhat hijacked by that massive ramble about the actual show itself. And so sorry about that.
But we will get back to more regular stuff if that's all right with you. Thank you. Okay. So there's, there's Pippin doing some test development stuff. Oh, by the way, I just, I put this up and then I forgot to share, look at all these memories, Paul, I know loads and loads of stuff. And if you click into each one of these, there's a little, there's a little thumbnail behind the show and you can click on the videos and check them out.
That will always be there. That will be. That will be all little legacy, which is really nice. Okay. More acquisitions, Stella WP on a bit of a land rush. They're a bit like awesome motive. They're acquiring things all over the place. They've just bought. LearnDash have to say, got to say it. I don't really use any learning management system we do overall.
Wrong arm, page, builder, summit, but I don't really get involved in that particular aspect. But a big product by all accounts. They're touting it as the you know, the, the, the best LMS in the WordPress space. I know there are other rivals, but it's certainly one that trips off the tongue.
This has been acquired. It doesn't say in this particular article how much money has changed hands, but you can find this on Stella WP. So they're joining a whole load of other things. There's I themes restrict content pro the events, calendar, cadence, WP, give WP and iconic WP. So another great big land grab.
If anybody wants to talk about that, they're welcome. I will just say, start talking and if not, I'll move on to the next acquisition story, but go,
[00:39:38] Paul Lacey: I have seen, but Shane and Bernard you go first, if you have anything that you wanted to add to those.
[00:39:46] Bernhard Gronau: Nothing in particular special it's it's it's, it's, it's the stuff that's happening.
A little bit of transformation, new ones will rise. Others will vanish. It's the story of the life,
everything Shane.
[00:40:05] Shane Bishop: No, I was just gonna mention, they were acquired that's part of the liquid web family. And from all accounts they have a good reputation. I haven't worked directly with them just test out they're hosting years ago, but yeah, it definitely interesting to see, and I've worked with Moodle, a non WordPress solution in the past when I worked at the community college here and yeah, that, that whole.
LMS area that can be a mess. So good luck to them.
[00:40:43] Nathan Wrigley: Yeah. Yeah, th there is. Yeah. I remember working with Moodle, the th th this is quite a sweet now, isn't it? We've got 1, 2, 3, 4, 5, 6, 7, and now eight that's eight plugins. All of which have got a really strong reputation. I do remember speaking to Michelle for shit who is with give WP one of the companies, which was acquired by Stella WP.
And she was nothing but happy about the way that the whole thing had gone. So from the outside, we see this and we think, oh, it's all getting bigger and coalescing. And from the inside, some really curious things, prop crop top, like for example, the job stability, it was much more likely that the job for her, it gives WP will be there for the longterm, because there's a bigger company holding the purse strings, but also curious little things like the fact that her the medical.
There was, I don't know what they call it in America, I think has just medical insurance, but that side of things was taken on. And she was really pleased about that. And you know, dental and health care and all of that was taken on, which was really just really hadn't occurred to me in this whole, whole setup and acquiring plugins.
That was even a thing. Sorry, Paul, you carry on.
[00:41:58] Paul Lacey: It was just an observation that that obviously, and I think that pretty open about this now, creating, trying to create a platform for membership sites. So they have to restrict content pro that they snagged before all of Pippin's plugins got sold to awesome motive.
So they've got the, they've got the membership plugin, they've got the security plugin, they've got the LMS. Now they've got the theme and they've got a bunch of WooCommerce add-ons as well. And it all kind of points towards them looking to be the WordPress solution for. Learning management systems, if you want it all the things there for you.
So I won't be surprised to see a hosting package soon that has all of the things that you need much like GoDaddy has got a very attractive, were commerce offering that after they bought who did go to Dubai? No, uh,
[00:42:59] Nathan Wrigley: oh, no, it wasn't
[00:43:00] Paul Lacey: them apologies. Liquid web iconic. It was I forget it
[00:43:06] Nathan Wrigley: was in the, is in the common she'll probably tell us
[00:43:10] Paul Lacey: wrote is it's on the tip of my tongue, but I can't remember the what it's called.
So anyway, they bought a bunch of plugins and now if you buy if you want to work on a shop and you don't want to keep being surprised by, oh, now I need to go over to automatic and buy another WooCommerce add-on and see what price that is every year you can go to GoDaddy and get your your, your.
You were eCommerce managed hosting and it comes with 70 WooCommerce. Add-ons at your disposal, a sky verge. Thanks Maya. I knew in my mind I was like spaceship and I knew something to do with the sky and sky verge. So you can see that they're going down that route with the learning management system and the membership type sites.
The only concern I have about that is that on paper, it sounds like a great idea. And I'm sure they've thought about this but learning management systems, I theme security pro woo commerce stuff restrict content pro type plugins, anything that works like that tends to be pretty heavy on the CPU and it's pretty heavy on the Ram.
So they're going to have a real challenge on their hands so far as I can see it, to be able to put out a powerful enough managed system. That can scale to the likes of things like teachable and those kinds of SAS based uh, competition. So it'll be interesting to see how well they eventually launch that out.
If that is the route that they're going, it does seem that's the route that they're going, because it's going to, how they can make that very affordable compared to just choosing a non WordPress option is a, is going to be interested in.
[00:44:56] Nathan Wrigley: Okay, thank you, Paul, a couple of comments about that. Chris Hughes saying Stella WP is certainly leaving the brands to themselves.
Cadence did another lifetime deal last week. I didn't know that Chris, they did another deal on cadence. Did they? Okay. Which is unusual for a business once acquired. Matt says. Pithy new ones will rise. Others will vanish. Beautiful. See Paul, that's how you say goodbye. I'm just going to boot him out. Now.
He said, he's said his most memorable thing. And he's also, Matt is quite he thinks this is a good acquisition. It took Stella liquid web that long. He surprised after Chris lemma joined them. And the comment from max straight at you, Shane, he says hi, or, Hey Shane. Nice. I guess max, Shane and Shane, max, I'm guessing.
Okay, let's move on. Then we, I really gonna keep this brief because we've spent 40 minutes talking about a couple of acquisitions and that the other two are less, I think probably significant in terms of user base and what have you. So just to say, that WP landing kit has joined the theme miles, family, same deal.
A company has been acquired by a slightly bigger company. This time. It's a product by Jason Schuller. We actually had him on the podcast talking about it. It's a plugin, which allows you to. To create a single WordPress site by redirect redirecting domain names to one site. It's quite clever. If you've got like an F let's say, if you're into marketing and you just need individual landing pages and you don't want to buy a bunch of domains, sorry, and you don't want to install multi-site and manage that over a bunch of domains.
This manages it all in one domain. So I could go and go. And Google WP builds and WP London kit that's been bought. And the other one is to say that somebody called Keenan Coppin Harver, I'm going to guess less pronounced has acquired WP pusher and branch, which are hosting services a bit like one of them get hub and get lab.
And the other one is a Docker based continuous integration service for WordPress, or they're a little bit more technical, probably less. I did want to point out the post status. Actually, if you go to post status.com forward slash acquisitions, they've got a, they're keeping up. They're trying to keep up with everything and you can see, for example, it's got the one that I've just mentioned and apparently over on their acquisition to page, we're up to 34, I think it was or 37 this year up from 19 and 20, the previous year.
So we are set to double the amount of acquisitions. And at this rate, I calculate that by 2027, it's like that game of the game of the Chinese emperor played with rice on the you know, on the chest by 2037, there'll be like 64 million acquisitions each and every year. Go and check that out there.
If you're interested, it's a good page. And this is where I wanted it to land because I wanted to throw this one at Shane really, WP, Matt took this whole stuff that we've been talking about up until now. Pose the question. Is there a future for small WordPress businesses? And it is a small WordPress business.
So it seems like the perfect person to ask would be Shane about this. How are you feeling about all this? Do you feel that WordPress is still the place you want to spend your energy put your time? Do you feel like the next step for you is follow the crowd and look for somebody to acquire you or you, I don't know.
I don't want to make you say something you'll regret, but how are you feeling about WordPress?
[00:48:26] Shane Bishop: It's exciting, a little, you get a little nervous about any of the acquisitions, of course, for all the reasons that we've discussed. And I, I think one of the. The biggest or best reasons maybe like Pippin mentioned to get out of the WordPress business or to sell your business is if you're just not feeling that, that passion for it.
You know, they'd been working on EDD 3.0 for years now. And maybe part of the reason it hasn't been released yet is because Pippin hasn't had that passion for several years. And so I think that can be a big issue. And for me personally, yeah, I still love doing WordPress, still love doing what we do with Adam handling support stuff all the time.
And it's just fun to see how we can help people. And I think as long as, you're still loving, what you're doing. Yeah keep doing what you're doing. We've had offers from various companies over the years and always turn them down. Cause I like what I'm doing. And and, and another one of the things that Pippin mentioned, you gotta have someone that you would trust to take over, for your employees and your users to really, to do a good job after the acquisition and be able to have faith that they're going to do a good job.
It's hard to even fathom getting to know someone well enough that you're like, oh yeah, they're just going to do amazing. You hope. But yeah, so it's that would be. Kind of a nervy thing.
[00:50:20] Nathan Wrigley: Yeah. They a curious to hear that you've had offers and you've decided you, you want to just either white for something else in the future or for right now, it's just a case of I'm enjoying it.
It's working out. Let's just keep going. That's brilliant. And the the numbers for WordPress itself, keep just keep going up. Yeah. 42 plus percent at the moment. Maybe at some point that'll change in the marketplace, we'll shift accordingly, but at the moment it does still seem like a really good place to go.
Matt makes another really interesting comment down here. He's saying the pandemic has had a huge effect on people considering acquisitions or thinking about different paths, nothing like a time when life feels incredibly fragile to make you think about your life and future. Do you know interesting Matt, when I was talking to just suffer for the WP Tavern podcast, she made the point, which I hadn't really connected the dots with.
She made the point that the pandemic really has negative. Negative is probably too strong. She was saying it's had an effect on the core team as well, just because they're so used to meeting up regularly, frequently at various events around the U S around the world. And just severing that bond of actually hanging out in person has really had an impact.
And it seems almost well, yeah, but we've got zoom, but it's not the same thing. And so I wonder, I am curious to see what will happen. Please let's hope the world does return to some more stability and we're able to get on planes and go and see one another and all that kind of stuff, whether that will change.
And I know Paul for you, that was a bit of a thing. Wasn't it? The, the community side of things and real world events, maybe that's had a, maybe that's had sudden impact.
[00:52:08] Paul Lacey: Yeah. I think I'd probably suffering from some nostalgia about what WordPress was. You know, and kind of, and seeing all this change, so, you know, if anyone follows me on Twitter, you'll probably see me what looks like complaining about acquisitions or complaining about Gutenberg most of the time.
And I think it's just, a place for me to discuss openly and openly with people not try to, I'm not trying to win arguments or anything like that. I'm just trying to ask questions and see if I can find. Remove any of the, the sort of, nostalgia type effects that affect how I perceive, someone like my own places in WordPress.
And it's not just, don't just me. I think, when you, when you have all this change, I'm interested Shane. So, you know, there'll be a lot of users coming to WordPress who will go to the major hosts now, which I don't have a problem with at all. They're probably, it's probably the right place for a lot of users.
Shane, in your opinion, even though there is these kind of very defined ways with WordPress now, you've got the kind of the automatic Gutenberg type way, the, create, create your own blog using full site editing or something like that. Then you'll have the membership site way from liquid web.
You'll have the e-commerce way from WooCommerce. You'll have something else from someone from somewhere else. Do you think. There's still that WordPress is still big enough and still has enough creativity to, for people to just find their own path. So if they want to go down this route and ignore all that stuff, there's still going to be super good opportunities.
Both for people who are end users like me and the creators of these products like you, because I used to really enjoy looking at all these amazing. Tools getting developed and created. So the first time there was an LMS in WordPress, it probably wasn't very good. And now the LMS in WordPress is brilliant.
And the first time we have image optimization in WordPress suit was PHB thumb, and now we've got Ooh, and, and other things like that. And just, I loved that. I've always loved that sort of development of products and services that people like me can use or people I know can use and wanting to back those products.
And I think what I'm hoping is that, that what WordPress looks like in a year or two still has tons of room for companies like you, companies like new theme shops and stuff like that. To start up to find niches and to find and users that will part with their hard earned money to get their solutions, they need.
What Shane do. Do you feel buoyant about the future? Do you feel confident about everything with all this change? Or do you feel any level of threat at all?
[00:55:14] Shane Bishop: Yes. I think there's definitely a ton of potential. One of the things you mentioned is the market share of WordPress keeps growing.
So even though, there's these really big products that seem to hog a huge share of the market, you've got a bigger pie all the time you know, for smaller companies to get in there and get their foot in the door and start making a difference. If you're, if you're going to find a way to help people make their life easier, make what they're doing.
Easier, simpler better. Yeah. There's room for you at the table.
[00:55:51] Nathan Wrigley: That's good to hear that the
[00:55:54] Bernhard Gronau: best example for is it's like form plugins a few years back, they will the forms. I don't know, not much else. Yes. You had always this context from seven stuff. And now we have so many phone plugins.
I can't even remember all of them. I think so it's changing. People are getting maybe different kinds of plugins or more specialized ones or finding the niche and then getting acquired. Or maybe sometimes it's a good idea to combine several smaller plugins to get a suit of plugins, because then they work well together and you don't need to think about integration and how to work together and stuff like that.
It's. I think it's time. The, I try to see the things as it posts possible benefits for the future, because in the end we can change it anyway. And so let's hope for the best and forget the rest.
[00:56:49] Nathan Wrigley: Yeah. Sorry. Carry on Burnett. I apologize.
[00:56:53] Bernhard Gronau: No. And so I think it's, it's just we need to be aware of the things can change and keep an open eye to not, uh, maybe get lost because things change.
But
[00:57:07] Nathan Wrigley: Peter Ingersoll, the WP world is so big, so established and this yet, so flexible that there's lots of room for everyone and everything quality helps of course. And Beto. I apologize. Vito's common. Didn't come up. There we go. Still loads of opportunity. Yeah. Vito's just recently launched something entirely new in the WordPress space, bertha.ai, which I'm sure at some point we'll be talking about and.
Yeah, just goes to show, if you can find that little hole in the market, he says, goes on to say, even at the highest level, things can change dramatically. I'm still waiting for somebody to build a proper e-comm solution. Veto go and check out north commerce, which is in pre alpha might be worth it.
It seems to be quite an interesting project. And max, oh, sorry. Max, you came and you went WordPress as a backend is still a thing to see from two, five Faust and using it as a custom web application. All right. Okay. Let's move on. Put the screen back on very quickly. No I'll put it on, take it off and put it on again.
I'm not doing very well with all that today. Couple of things this almost feels like acquisition news, but it's course it's not, but it feels like under the same umbrella people going to one place or another place in this case, a job offer for well, I'm going to say friend of the show because he was on a couple of weeks ago and a few weeks before that Brian Gardner from we all probably know Brian from studio past and Genesis more recently from frost is is sort of templates within Guttenberg and now he has joined.
The company that he sold studio press to WP engine, and he's going to be joining them as I forget the name. Oh, here we go. Yeah. Principal developer advocate. And it seems like the remit for this job is very much to try and help everybody and anybody to get to grips with the block editor and make it understandable.
I read this article and it really just seemed like he's is his overall remit is just to make Gutenberg understandable to more people and make it so that people wish to use it more. So on some level that's going to be quite a challenge, but I feel like if somebody is up for that job Brian would be the person to I'm really happy for you, Brian.
We we didn't know that was coming down the pike, but yeah, I hope that all works out for you. That's great. I know Paul, you were with me on the show with them. You probably want to extend your congratulations to
[00:59:43] Paul Lacey: definitely I think Brian sold a WP engine. Now you didn't, you sold a studio press.
What's wrong with me today, man. It's it's all these Saudis company and he, I get the impression from the things where I've heard him on podcasts and stuff, that he was a bit burnt out from it all a bit like Pippin is to be honest. And as openly just saying, I've kind reached the bit where I just want to try something else.
And you know, Brian is a creative guy. He is into all sorts of things like minimalism and all that kind of stuff. And he's, he loves just design and creating things that people actually use. And I think he wants to just keep his. a practice is a person who wants to do stuff. He wants to create stuff and do stuff that people actually use.
And he's taken a couple of years to figure out what he wants to do. And from everything I hear him saying on Twitter and what I've heard from him directly, he's super happy about this. He's figured out that what it did before, that was my past. I've had some time to think about. And he's moved on to something that's going to make him happy.
And I think congratulations to him and well in a congratulations to Dorothy engine, because you got him.
[01:01:09] Nathan Wrigley: Yeah. They got the right home for him. Could you remember when he was on the podcast? He did. He did say he was really pleased with the way they taken over the custodianship of that. So there's a, as an example, where a big company buying a smaller thing can work out really well.
He was really pleased. It's
[01:01:26] Paul Lacey: where they're saying the owners just putting their hands up and saying, I don't think I can steer the ship any longer. I never, this isn't the, this isn't the train I got onto a plane metaphor here as well, but I can't think of one. I need to fly or fly, so I think he's just what is, what a lot of these guys, these people are saying, I just reached the pinnacle of what I could.
No, I want to start again, but the basics were, I really enjoyed it way back 10 years ago, so yeah. Nice where we
are.
[01:02:04] Nathan Wrigley: Shane Bernard, anything on that? Nope. Okay. I've got a nice segue if any segue was ever needed. Cause I'm running a, an online summit in a few weeks and and it's called the page builder summit.
I'm going to stick it on the screen. So this is a bit of blatant bit of self-promotion of forgive me. I'm not very good at being self promoting, but here we go. The reason it's a nice segue is because look, not only have we got veto Peleg in the comments, which is quite nice, but we've also. Brian Gardner Brian garden is going to be talking at the event as well.
It's called the the page builder summit. And look at this, not a laundry list of people by the way, go to this website, page builder, summit.com and just click that button and get yourself signed up. And we'll let you know when it's all happening. It's on the 18th of October. So it's in a few weeks time.
We've got a nice list of people got Anne McCarthy from automatic Jennifer BOM. We've got Joe Casabona candy Phelps. I won't mention everybody by name, but you probably know some of these faces we've got big at she's been on the podcast. So it was Chris Michelle Arendo. We've got the Martin and Lindsey coming on as well.
We've got Chris, Luke Kirk, who's from extend. If I'm quite interested to hear what he's got to say, quite a few things from all the different page builders, your friend over there. Look, Mike Oliver's coming on again, which will be really nice. AxoGen Devi. BeaverBuilder Gothenburg all are all going to be featured.
So page builder, summit.com and then click that button and sign up. Sorry, promotion over. Time for you to promote something because I got a paycheck all about pods, and we know you love a bit of the pods.
[01:03:41] Bernhard Gronau: Yeah, of course. Um, finally, some, some people might say it's taken ages and there were setbacks and stuff happening in the background, but we are at the release candidate, the first one, four ports, two per date.
You're all welcome to test it, to try it out, to give it a shot, to see if things are working for you. There are many things changed on the road. Many things will make things better for the future. For maybe quicker releases, at least that's the plan like, uh, repeating stuff like, so we have now field groups.
So you can group your fields, which makes for a far better interface and you can add a heading and you can add description. So it's easier for people to fill out your forms. You create it, you can defy the groups if they are on the side. We know the content. So you have exposed a little bit more functionality, which WordPress already gives to you, but you needed to code for it.
And now you have a user interface for that. And. Adds to that performance optimizations. We did change the way stores are handles its own configuration. And then there is the whole slack of Gutenberg related stuff like uh, blocks for parts and API for it. Similar you have seen from ACF so that you can just a few lines of code and you have your new block related with pots fields.
Um, a lot of them. Additional staff. So you don't need any more the widgets, but can display on the edits, the content we are pots directly building on that uh, there's a second link, which I find as a developer a little bit interesting and important because you always had in that, the option to, to Trevor, as a fields you know, relationship is one of the key features of pots.
So it can relate content to each other like rooms houses or the notebooks and alters and all the kinds of stuff,
[01:05:55] Nathan Wrigley: all the trail.
[01:05:57] Bernhard Gronau: For example, if your score bogged down there, a new type. You know, it can get in a short court or in a, in, in, in our functions very easily. Related to the pot itself. So if you're in the loop and you can get the prototype, the pot, labor Depop name um, much more stuff like that.
So it's very, very real stuff happening in the background. If you have, I don't know if you need the feet name because you want to display a bunch of fields and may meant content. You can now grab the treatment to can even believe in the middle of a bit more of abstraction. If you have one to display different fields with the same template from pods, then you can just add the field.
And the label and be done with it and don't need to touch it anymore for different parts. So it's, it's, it's, it's great if you are into that kind of stuff and it can go on and on. Uh, but uh, Paul Scott showed it off on water cooler.
[01:07:09] Nathan Wrigley: Oh, is that the link you posted for me here
[01:07:12] Bernhard Gronau: in the newest episode, around minute 20, he shows a little bit off of staff how the blocks work and those things.
And they talk about it but the benefits and stuff that's possible. But this the way to, to display content and improvements of the relationship stuff that's really what begins to shine and especially the group, because now you can make easier to use interfaces for a structured content and can forget about Gutenberg.
And everyone was watching me because it's great for, for prop posts and stuff like that. But once you get into the area of neat custom post steps and stuff like that, it gets much more trickier. All of that is exposed. Of course we are the rest API, so we can even use it in a headless way.
If you need to, to prep your content and display it in whatever way you want to. Helping to build those stools like structured content database type sites. For me, it's always on almost any site. You can use stuff like that. A team site for your team members, go build a custom post type.
You have the name, the location, then you can maybe get a second location and then you can a relationship to a location. And then if it's okay, those people work here and the others over there, and then you can traversal all that stuff. And it always a category or taxonomy fits those kinds of relationships.
And you can go three or four levels deep, or like a build a site for a small, actors come. One play a year and now we have the opportunity to can add a new plate and at the altars then that, that then that the cast, but they can add the cast in a words, like in between you can say, okay, this person has that role and it's just clicking this total relationships together.
And it's very easy for them to use. And you have a very dynamic few bits because you can go into, okay, thought it's the people, what did you play last year? And especially if they are just doing it for fun and for like, because it's one play in a year and it's not, you can, people get paid for it.
But if you see yourself on the side of the hill, look up last year, that the year before I think that sometimes missing on-sites people think about the content structure behind it.
[01:09:57] Nathan Wrigley: That's. That's great. There was so much to pack into there. Wasn't that is it suggested go to episode 3, 8, 3, 9, 8 of WP watercooler and checkout Scott.
You can always tell it Scott cause there's loads of musical instruments in the background.
[01:10:13] Bernhard Gronau: Yeah. Uh, uh, he's, he's really working hard to. To get the pots moving forward, lots of private time going into it because he has most of the time he's in paid for. He pays others to work on pots and relies on people like me and Paul and others, and the tour nation to donate to parts of friends of thoughts to get that in here too, in a quick short
okay.
[01:10:41] Nathan Wrigley: I'll Google friends of pellets and give them a love to cash so that it so that it continues to be maintained. I do want to give Shane a chance if that's all right, because we brought him on here and he's had to listen to us droning on about all sorts of things. And and I think it's time.
It's time shame that we let you discuss exactly. What you is you can, you can do this in whatever way you want, but I'm just thinking, let's make the assumption that most people know what an image optimization plugin does. Tell us about what yours does differently or better or something that you're proud of, something like that.
Sure.
[01:11:20] Shane Bishop: So that you have a job miser first and foremost, we started out with image optimization. As the name would suggest been doing this for nine years now since before WP smush got bought out by WP motive, another merger, excuse me.
And yeah, really been working to make it a full one-stop shop for, image optimization needs. Doing lazy load is doing compression doing automatic scalings to, to make sure the dimensions of the image fit, where they belong instead of, being poster sized inside of a little thumbnail box.
And then it was web P that's been, been huge the savings that we see, even on top of our best compression, I was looking at it the other day and it shocked me how much, where piece still can save above and beyond. It's like 40% or so it's just incredible. And so there's just a whole lot of stuff that you can do even for free.
There's a crap ton of stuff you can do to make your site faster. And we're adding new stuff all the time. AVF, the new, file format is on the horizon. So looking forward to getting our hands dirty with that. And then last year we launched, as Paul mentioned, we launched our Swiss performance plugin.
Not necessarily to compete directly with WP rocket, but for us it replaces WP rocket, and also adds a more functionality similar to, if people have used asset cleanup or asset cleanup pro where you can, disable certain JavaScript or CSS files on different pages or on the entire site.
We're on all the pages except a couple, like if you've got a contact form plugin and you might say, oh, I don't need those scripts except for right here on my contact page. Of course. So it does all that stuff with JavaScript CSS fonts, page caching, of course. Because that's just huge.
Everyone should have a page cache, whether it's a plugin or server based. And yeah. We're really now trying to make it so that it's got everything you need for safe performance. And we've got critical css.com integration coming soon, and probably other stuff that I'm forgetting, but there's always something new to work on this it's exciting.
[01:14:15] Nathan Wrigley: I did not know that you'd have been around for nine years, but yeah that's incredible. The, if you go to E u.io, let me spell it, make it easier for you. So E w oh, that's clever. Three W's the world wide web ear.io, E www.io. You be able to see this and the pricing starting at $7 a month.
And is the Swiss performance thing that you were just mentioning? Is that part of EU or is that an additional extra thing or is that just all rolled up?
[01:14:52] Shane Bishop: It's a separate plugin but when you buy, the $7 plan or whichever that's included.
[01:14:59] Nathan Wrigley: Okay. So separate plugin. So you're separating out the features and putting them in different plugins, which I always like.
Okay. And yeah, you can see it. If you're watching the screen $7 a month starts out as it goes up to that looks like one site, 10 sites, $15 a month. And infinite, which gets you unlimited up to 800 gigabytes of bandwidth is $25 by you are reasonable price.
[01:15:25] Paul Lacey: Yeah, there's also,
[01:15:26] Shane Bishop: I like to say ludicrously priced.
Yeah.
[01:15:29] Nathan Wrigley: Yeah. I'm going to go for reasonable, but reasonably ludicrous is a, that's really affordable. Nice. Sorry, Paul.
[01:15:36] Paul Lacey: Oh yeah. Uh, it's funny cause it's a super easy plugin to use cause I've been using it on all my sites in the last couple of months since I got on board of you. And you do have two modes, don't you in there, you have a basic mode and ludicrous mode is where you know, it's just my more finer control over all the different options and stuff.
But one of the things that you haven't mentioned that is probably, probably the biggest known competitor that most of the people watching or listening to this are aware of is short pixel and they recently changed their deal so that you didn't get any more than the web peak conversions in your credits.
But. You does, give you the, the web P conversion, which I think is a bit of a gotcha. If you suddenly realize you have to, pay extra for the web P on a, on the platform that you've been using before. So when that happened, I looked, I was like, what else might change? And so I just saw, um, so an offer that you had going and bought into that as much as I could afford into it and really enjoyed using it on all the sites as part of my launch process.
I also you'd been encouraging me Shane to try out the the, uh, CDN the IO thing is what's it called easy IO, which is you just turn it on. And then it starts working in a couple of minutes. And I saw some of my scores improve on some of the sites, push them over into the really good scores on the mobile as well.
And a couple of the ones where I was struggling a little bit more when there was a lot of stuff going. Lots of images and everything. So I'm really pleased jumps on and really pleased that I got to meet you Shane as well. I've got a quick question for Bernard once. Once, uh, before we forget as well, is
[01:17:35] Nathan Wrigley: can somebody spell that for me? How do I find that?
[01:17:40] Shane Bishop: Just
[01:17:41] Nathan Wrigley: easy as in the word.
[01:17:45] Paul Lacey: So basically the plugin
[01:17:47] Shane Bishop: it's built in. Yeah, I was looking for the, there is a, there's a separate plugin, but that's our beta testing, fast track.
[01:17:57] Nathan Wrigley: Can I ask Shane, do you, by any chance, enjoy the film Spaceballs.
Yes, I do.
plaid ludicrous speed. Yeah, that was a good film. I remember watching that as a kid. It was one of those, like a certain age. It was the funniest thing possible. I don't know how well it's aged, whether I'd still find it funny, but you've got some raving fan in max down here. Look at this. He's not only does he like pods, which is raving about Burnet re entity relationship models and so on.
But he's also saying that, yeah, it was got Swiss performance and JPEG XL is also coming, which is even more efficient. It's all on bunny CDN and he finally tops it off with this nice comment. You is a hidden gem, go check it out. And of course you can. The URL that I was showing just a minute ago is E w dot I O.
Go and pick yourself up a license and make Shane drink more
[01:19:01] Paul Lacey: coffee. Do you know? Elon Musk's favorite film is Spaceballs.
[01:19:06] Nathan Wrigley: I use it and look how successful he's become. Yeah.
[01:19:12] Bernhard Gronau: That's all
[01:19:12] Paul Lacey: you need.
[01:19:15] Nathan Wrigley: Auto watch juvenile humor. It is really remember that massive element. So that will go with the, who was the guy that played dark
[01:19:25] Paul Lacey: helmet.
It's the guy from honey. I shrunk the kids. Yeah, but what's his
[01:19:28] Nathan Wrigley: name? Rick Moranis. Rick. Maraniss that was it a great fellow. Okay. Okay. We probably should move on because we've got about six minutes left and I just want,
[01:19:38] Paul Lacey: oh yes. I noticed in the notes that pods now supports a text etiquette editor called Quill, which I've never heard of.
Bernard. Do you know anything about that? Is that like because of the tiny MCE getting pushed. Aside is
[01:19:56] Bernhard Gronau: that there has always been a text. You always could add an additional text editor. If you have the novel one and you could have another one and it's just changed where the second one, how it's powered, it's driven by.
So it has never been the second because WordPress didn't work twice. I don't know the details with stuff going on with, if we wanted to two times the tiny MCE editor that way you can have a second editor for another field to fill out a little bit more than just,
[01:20:37] Paul Lacey: yeah. Cool. Is Quill free or do something you have to buy as far as your.
[01:20:41] Bernhard Gronau: No, it's I think it's free because everything we use is great.
[01:20:48] Nathan Wrigley: Hey, it looks like from my end, it looks like burners gone for a swim
yeah. It's you've gotten really blurred over there in Austria. There's a, got some localized flooding perhaps, but okay. Let's quickly move home. Right. A couple of things to mention, firstly, max who's actually just fled the conversation was just pointing us to the fact that there's this new product.
Thanks for mentioning it. Max, even though you're not here to see this something called PR net grid. I honestly don't know anything about it. It's a PR net grid.com. It looks like it's a bit like grid builder, WP. You might just want to go and check that out. It was nice of you to drop the comment and thank you.
Also, I just quickly wanted to mention that friend of the podcast he's been on several times chargin or just let's just call him Juul. Cause he prefers to use that. And his company who are behind such products as fluent forms and fluent SMTP, they've got a new product called WP social ninja, which allows you to put a lot of social stuff on your website.
So for example, if you, I dunno, you use platforms to get reviews from different social networks and so on and so forth. It does all sorts of things. I'm going to put a link in the show notes. It
[01:22:05] Paul Lacey: also does live chat. Yeah. Really does that. Yup. Yup. She looks up with things like your centralized live chat thing.
So I think your customers, if they are. If they can choose if they want to talk to you from WhatsApp or messenger, as far as I understand, you can see the list, I would just scroll past it, just a telegram and Instagram chat, Twitter chat, Facebook chat.
[01:22:30] Nathan Wrigley: Wow. All of those, I didn't even know that Airbnb had
[01:22:34] Paul Lacey: chair.
No, it doesn't actually, I think that's just a mixture of the different things, but telegram, WhatsApp, and So some of the others that do have the chat. Yeah.
[01:22:45] Nathan Wrigley: Wow. Okay. I'm going to try and get him on a podcast and we'll talk about it in more depth, but I did just want to mention it. And the reason I'm mentioning it is because as a deal what is it?
I think it's a lifetime deal. You can click this button if you wish and I'll click the bottom. There you go. Duh, it looks like it's half price for a lifetime deal. There you go. Oh, okay. Great. Chris Hughes has written a review. I wrote a review on WP social ninja. They've done really well with it.
Chris, if you want to put the link to the actual review URL, please do, and I'll stick it in the show notes and then people can make use of that if they wish. And we're onto the bit at the end where I don't know if anybody else has put in any thing that they wanted to share, but I'm going to share a couple of things now.
It's just me. Okay. First one is the world's biggest market. The so this is this is just bonkers big. So some sister, the world's most powerful magnet is being shipped to France for installation in the core ITA, the experimental fusion reactor. It is the ITER will provide to the fees, approved the feasibility of creating fusion energy on an industrial scale.
Okay. So here's some statistics. This magnet is, excuse me, 18 meters, tall, 4.2 meters wide. It will weigh around a thousand tongues. It's got a magnetic field, excuse me, of 13 Tesla, which is about 28,000 times that of the earth, meaning that the structure has to be sitting in solenoids, which are capable of standing twice, the thrust of the spatial liftoff.
Okay. That's interesting. But then I thought this was quite interesting as well. Imagine a country where you just decide to relocate the capital. That's what Egypt have done. I had no idea this was happening. Egypt are building in the desert. A totally new like administrative center. It anyway, there you go.
That's all I've got to say about that. So if you're into people like Elon musher get involved, this is like terraforming. The desert could be like Mars, Paul Lacey. This is your last episode. Yep. As a cohost, it's your last episode as a, an actual proper presenter. Firstly, I'd like to thank Shane for joining us today.
Really appreciate it. Hope you'd come on again. You never know you like Paul Lacy could be ensnared and two years later realize you wasted 104 weeks of your life doing a show such as this, but, so thanks to Shane really appreciate that. And Paul really, really, really, really sick and tired of you.
I am so glad to get off this relationship. No rewind, rewind Ron. Say all those rallies again, only this time add very grateful. I'm welling up about Shirley. And Bern is trying to get back into the conversation shallow. Yeah, there is just so Paul, I am enormously grateful for all of your kindness and support and help over the last couple of years.
It's been amazing. Thank you so
[01:25:52] Paul Lacey: much with that. We've got lovely comment, Nathan. You've ruined my world. Do you want to see the smallest magnet in the world? Joke? Oh, go on. I was just going to pull my finger up to the camera and you obviously can't see it, but you've ruined it with that stupid sentimental speech.
Oh, I
[01:26:11] Nathan Wrigley: don't really want to end this one cause I don't want you to go, but I realize you've got bigger and better things to do better things to do on the Monday or you've got other things to do. We are burner just so that your audio was just deafening or there was something horrible going on with your audio.
So I've made the executive decision to kick you out, but you're welcome back at any point, Shane. Exactly the same for you. I'd love you to have back on, but for now, Paul. Farewell mate. Well, we'll probably have you back in about four weeks or so.
[01:26:40] Paul Lacey: I'll see you on first day.
[01:26:42] Nathan Wrigley: Oh yeah. Aren't we? Yeah.
Yeah. We're doing the WordPress London meet up together. So all right. What, it's not that big,
[01:26:48] Paul Lacey: we're joined with an McAfee for the London, WordPress meetup to talk about what each of us think about full site editing, which should be interesting because I think we've all got a completely different opinion on that.
[01:27:01] Nathan Wrigley: Yeah. Yes we do. Yeah. Yeah. So I'll see you Thursday, but before then I don't know if you can give us a wave Shane, we have this thing where we have to wave at Paul. Come on one more time. Sorry. I forgot. That's fine. Cause I've got it now. I've got it. You know, end it at that point and say, thank you very much.
Call we'll see you on Thursday. And then after that, I'm sure. Take it easy guys. Bye
[01:27:22] Paul Lacey: bye.
Support WP Builds
We put out this content as often as we can, and we hope that you like! If you do and feel like keeping the WP Builds podcast going then...
Thank you!